What Are Adoptive Family Profiles in California?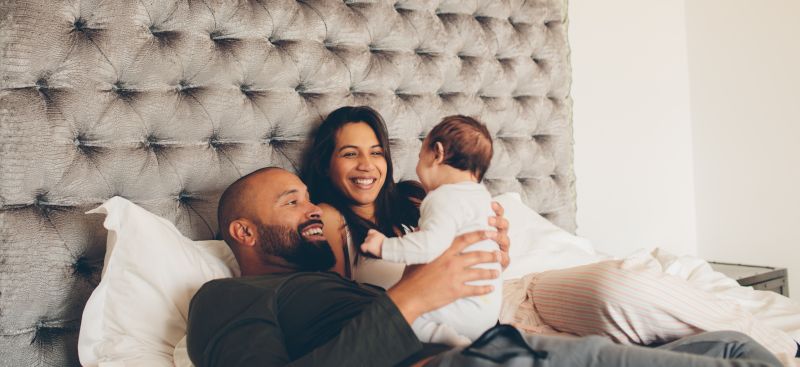 An adoptive family profile in California gives you information about a family and who they are. It can play a huge part in your adoption journey, and here at American Adoptions, we can help you find the best profile possible.
Fill out our online contact form to get more free information now or call us at 1-800-ADOPTION at any time. We're always here to help you.
What Are Adoptive Family Profiles in California?
The purpose of an adoptive family profile is to help spark a connection between the families and prospective birth mothers.
Here are some of the things you can learn from families wanting to adopt profiles:
The state they live in

Their religious beliefs

What their neighborhood and home look like

What their family dynamics are like

Their hobbies and interests

Their professions

The dreams they have for your child
Adoptive Family Video Profiles
Adoption is a life-changing decision, and viewing an adoption family profile in California can help make that decision easier.
At American Adoptions, we go a step further.
Rather than just providing you with word-based profiles, we also offer adoptive family video profiles.
These video adoption profiles give a more in-depth, genuine look into a family, going beyond what words and pictures can say.
You can get a detailed look into families' personalities, home, interests and more.
Call us at 1-800-ADOPTION or contact us online to get more free information on adoptive family video profiles.
Screening Adoption Family Profiles
When it comes to an adoption family profile in California, finding the right fit also depends on your personal preferences and decision.
Here are some things to keep in mind as you browse adoptive families' profiles in California.
It is always safest to complete your adoption journey with a licensed adoption agency like American Adoptions.

Viewing adoptive family profiles in California is completely free, just like the entire adoption process with us.

If you're viewing an adoptive family profile on our website, then that family has completed all the requirements for adoption.

Everyone looks for something different in a potential adoptive family.

Listen to your gut.
Start Your Adoption Journey Today
Once you've determined that adoption is right for your situation, reach out to us! We would love to help you with your adoption journey however we can, especially when it comes to adoption family profiles in California
Our staff comprises adoption specialists who not only have years of experience with the adoption process professionally, but personally, too. We have birth mothers, adoptive families and adoptees on our staff, and they know what it's like to go through this process. You are never alone when you work with our agency.
Fill out our online contact form now to get more free adoption information. We're here to help whenever you need us.
Disclaimer
Information available through these links is the sole property of the companies and organizations listed therein. American Adoptions provides this information as a courtesy and is in no way responsible for its content or accuracy.