San Jose Adoption Agencies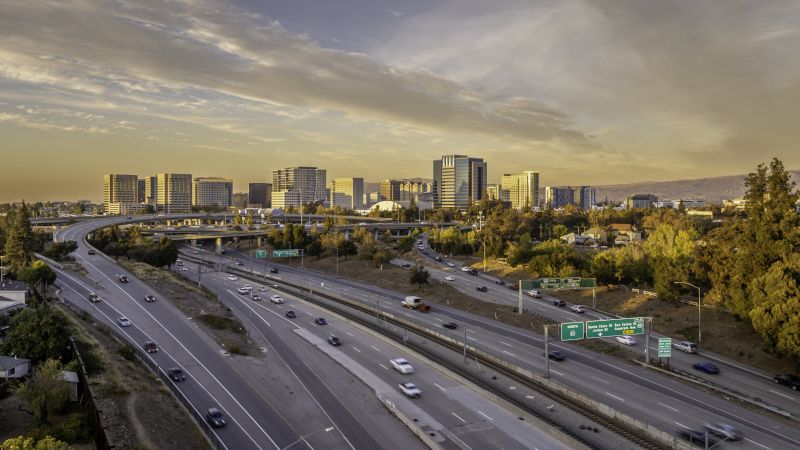 When you're starting your adoption journey in San Jose, finding the right professional is crucial. With so many adoption agencies in San Jose, you may be feeling overwhelmed by the choices available. But, you're not alone.
We're here to provide you with everything you need to know about the various types of adoption agencies in San Jose. Whether you're an expectant birth parent seeking options for an unplanned pregnancy or you're considering expanding your family through adoption, we'll support you every step of the way. With our help, you'll be well-equipped to embark on a seamless, stress-free adoption experience.
You can always contact us online or call 1-800-ADOPTION at any time to get more free adoption information now. We're always here to help.
Why Should I Use an Adoption Agency in San Jose?
San Jose adoption agencies possess the necessary knowledge and expertise to guide you through the adoption journey, providing reliable information and unwavering support. Among the highly regarded San Jose adoption agencies, American Adoptions stands out as a trusted agency that offers comprehensive assistance throughout the entire process.
Our agency prides itself on delivering exceptional services that set us apart from other agencies and San Jose adoption centers. We offer a range of distinctive services not commonly found elsewhere in the San Jose adoption community. These unique services include:
How to Give a Baby up for Adoption in San Jose
As you start your San Jose adoption journey, the process may differ based on your circumstances. Although every adoption situation is different, you can anticipate a general process that remains consistent. If you want to put your baby up for adoption in San Jose, CA, then the process typically consists of five steps:
At American Adoptions, we prioritize the well-being of birth mothers like you through our specialized infant adoption program in San Jose. We acknowledge the bravery and selflessness required to put your baby up for adoption in San Jose. With our program, you can have peace of mind knowing that your baby will grow up with a loving adoptive family of your choice.
How to Adopt in San Jose
When you're thinking about adoption in San Jose, you'll want to determine the specific type of adoption you wish to pursue. Each adoption type has its own requirements and advantages. Recognizing that there is no universal approach to adoption, we're dedicated to equipping you with the necessary information, resources and unwavering support to empower you in making the decision that aligns with your needs.
Domestic Infant Adoption
In San Jose, you have the option of pursuing private domestic infant adoption, which involves working with adoption professionals to welcome a newborn baby into your family. When a courageous prospective birth mother faces an unexpected pregnancy, she may choose adoption. As a leading national adoption agency in the United States, American Adoptions specializes in domestic infant adoption in San Jose.
Unlike smaller adoption agencies in San Jose, our agency extends its services nationwide, actively seeking adoption opportunities across the country. This broader scope allows for shorter average wait times and an increased likelihood of finding the perfect match for you. If your goal is to adopt a newborn within the United States, then working with American Adoptions is an excellent choice.
Here are five steps that the process entails:
Foster Care Adoption
If you're contemplating adoption in San Jose, then foster care adoption is another way to build your family. Family Connections Christian Adoptions, an affiliate of American Adoptions, specializes in facilitating connections between prospective adoptive parents and children eagerly awaiting their forever families.
Our work with FCCA enables us to facilitate the placement of children from the foster care San Jose system. Through our fos-adopt program, which prioritizes low-risk placements, we minimize the chances of disruption once a child is welcomed into your home.
If you want to explore foster care adoption in San Jose, then here is how you can start this rewarding journey:
From educational programs and training to help you understand the intricacies of foster care adoption in San Jose, to personalized support in finding the right match and navigating legal procedures, we're committed to making the journey as smooth and stress-free as possible.
Learn More
In your search for adoption agencies in San Jose, you can rest assured that we will always be there, offering unwavering support and guidance throughout the entire process. Our commitment to providing comprehensive services and extensive resources ensures that you'll never feel alone on this journey.
To begin your San Jose adoption journey, contact us online or call 1-800-ADOPTION to get more free adoption information now. We would love to help you get started!
Disclaimer
Information available through these links is the sole property of the companies and organizations listed therein. American Adoptions provides this information as a courtesy and is in no way responsible for its content or accuracy.