Adoption Agencies in San Diego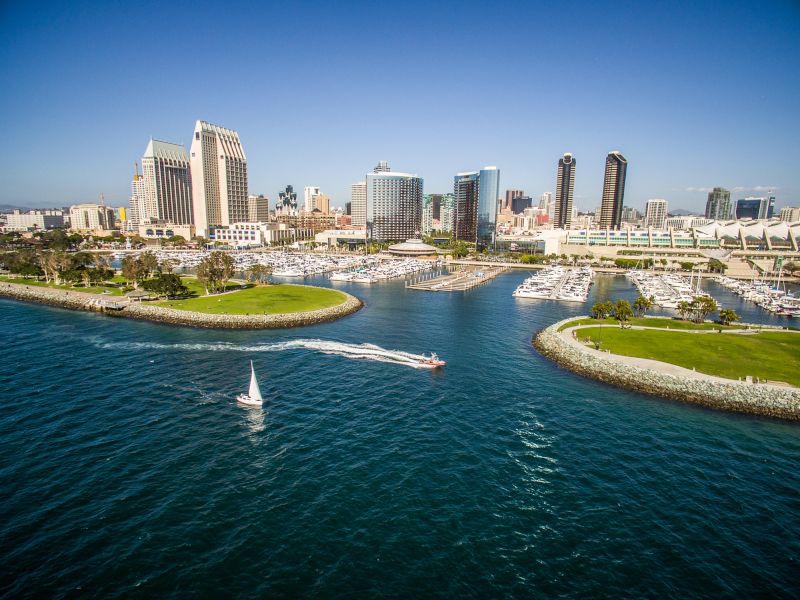 If you're beginning your adoption journey in California, then it can be hard to find professionals that can help you get started. With so many different types of adoption agencies in San Diego, you may be overwhelmed with the amount of options out there.
But, don't worry. We're here to give you a better idea of the types of adoption agencies available in San Diego. Whether you're a prospective birth parent looking for an unplanned pregnancy option or are thinking about building your family through adoption, American Adoptions of California has you covered. With our help, you'll be on the right track toward a smooth, stress-free adoption journey.
If you're pregnant and need to get in touch with a specialist, then you can always contact us online or call 1-800-ADOPTION to get more free adoption information now. We're always available to help you begin your adoption journey.
Why Should I Use an Adoption Agency in San Diego?
Adoption agencies in San Diego have the necessary knowledge and expertise for the adoption process, ensuring that you receive accurate information and support. As one of the most reputable adoption agencies in San Diego, American Adoptions has everything needed to complete your adoption from start to finish.
Our comprehensive services are what make us one of the best agencies to work with. These services range from free counseling and help with post-placement contact to a number of unique services you won't find at San Diego adoption centers or other agencies, including:
How to Give a Baby up for Adoption in San Diego
As you begin thinking about adoption in San Diego, the process can vary depending on different circumstances. Each adoption situation is unique, but you can expect the general process to be the same. Placing your baby up for adoption in San Diego generally consists of five steps:
Unplanned pregnancy is never easy. As one of the leading adoption professionals in the nation, we've helped birth mothers like you navigate the intricacies of the adoption process. Our domestic infant adoption program is designed to support you every step of the way, making sure you're equipped with everything you need to create a brighter future for yourself and your baby.
How to Adopt in San Diego
When you pursue adoption in San Diego, you'll need to know what type of adoption is best for you. Each type of adoption comes with its own set of requirements and benefits. There is no one-size-fits-all approach to adoption, and we're here to provide you with the information, resources and support you need to make the best decision.
Domestic Infant Adoption
Domestic infant adoption is when you work with licensed professionals to adopt a newborn baby. When a prospective birth mother experiences an unplanned pregnancy, she may choose adoption. As one of the leading national adoption agencies in the U.S., American Adoptions specializes in domestic infant adoption in San Diego.
Unlike smaller adoption agencies in San Diego, our services extend nationwide. This wider reach translates into shorter average wait times and a higher likelihood of finding the ideal match for adoptive parents. If you want to adopt a newborn within the United States, then domestic infant adoption through American Adoptions is the perfect path for you. Here are five steps that the process entails:
Foster Care Adoption
If you're considering adoption in San Diego and are unsure about domestic adoption, then foster care adoption is another path to welcome a child into your family in California. Family Connections Christian Adoptions, an affiliate of American Adoptions, specializes in connecting hopeful adoptive parents with children who are eagerly waiting to find their forever families.
Our work with FCCA enables us to facilitate the placement of children from the foster care system. Through our fos-adopt program, which focuses on low-risk placements, we minimize the chances of disruptions once a child is placed in your home. These older children in need of a supportive family greatly benefit from planned adoptions, making it highly unlikely for the adoption process to be disrupted.
If you're interested in exploring foster care adoption in San Diego, then here is what that process looks like:
As one of the leading foster care adoption agencies in San Diego, we're committed to providing the necessary support and education to ensure a smooth, stress-free adoption journey.
Learn More
Throughout your adoption journey in San Diego, you can rely on our unwavering support. Our committed team of adoption professionals will be with you at every stage, providing guidance throughout the process. Rest assured that you'll have access to the finest support available in California.
To begin the adoption process with American Adoptions, contact us online or call us at 1-800-ADOPTION to get more free adoption information now. Our adoption specialists are always ready to help.
Disclaimer
Information available through these links is the sole property of the companies and organizations listed therein. American Adoptions provides this information as a courtesy and is in no way responsible for its content or accuracy.