How To Foster to Adopt in California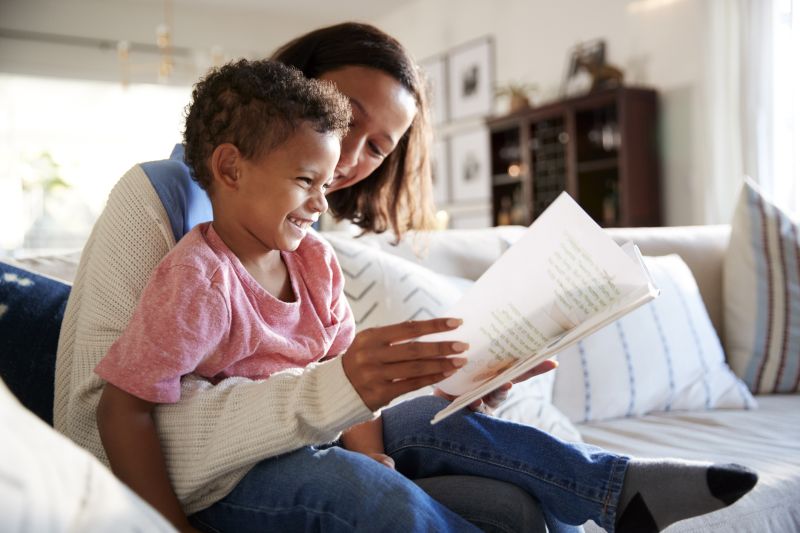 As a resident of California, you might be wondering about the California foster to adopt process and searching for guidance as you consider what it might be like to adopt a child through foster care. For most, the process feels overwhelming because they have more questions than answers, but it doesn't have to be this way.
This guide was created to help you decide if California foster care adoption is right for you, and to guide you into the next stage of your adoption journey. You will find helpful local resources and an in-depth look at what adoption through California foster care entails.
About Foster Care in California
Foster care placement is a temporary service meant to protect and provide for children who are not receiving the support and care that they need. While the primary goal for a child in California foster care is always reunification with their families, there are circumstances that lead to the termination of parental rights. In this case, children become eligible to be adopted. Sometimes these children are adopted by the same family who has fostered them, and other times they are adopted by another family altogether.
It should be noted that foster care adoption is not the only type of adoption available to hopeful adoptive families. The age range of kids in foster care is from one to twenty-one years old, and the average age of a child in need of an adoptive family is eight and a half. Adopting a baby from foster care is rare, so if you are inclined to adopt an infant, you may want to consider private domestic adoption agencies, which exclusively facilitate infant adoption. And, if you would like to adopt from another country, you may consider international adoption agencies.
Still, there is a significant need for families who can offer a safe and loving home through California state adoption. There are approximately 80,000 children in California foster care, and 50,000 of them need permanent homes. Many of these children have had adverse childhood experiences and need the support and love of a family unit. Offering a new start to a child in foster care is a beautiful gift, and for many it is a calling.
Is Foster Care Adoption in California for Me?
People from all backgrounds and life paths consider adopting through foster care. While your story is unique, some of the common reasons that people foster to adopt in California might resonate with you.
Foster care adoption is ideal for:
Those who are ready to welcome an older child into their family: Most children in California foster care who are waiting for a permanent, safe, and loving home are school-aged children. While some may adopt infants or younger children via foster care, they often face long wait times due to their preference. A family who is more flexible about an adopted child's age is more likely to be matched quickly.

Those who would embrace a sibling group: Children from the same family often enter foster care together, and it is almost always in the best interest of these children to stay together. For those who would welcome this as an exciting opportunity to expand their family, adoption through foster care is a great option.

Those who are already fostering: Families who are currently fostering children through California foster care know firsthand the rewards and the challenges of nurturing relationships with children in foster care. For these families, adopting with a California foster care agency might be more appealing than adopting with other kinds of agencies.

Families who want to change the life of a child: Children in foster care have experienced abuse, neglect, and/or other events that have had an adverse effect on their lives. Oftentimes, they have had placement changes and rough transitions during the formative years of their childhood. These children need love, attention, and support, and what you have to offer as a stable, safe, loving family could change the life of a child in California foster care and increase the opportunities they are afforded in life.

Couples looking for a cost-efficient process: Not only are costs minimal with California state adoptions, adoptive parents are often eligible for financial assistance also. Depending on your circumstances, a public adoption could even be free. Parents should, however, expect to pay for fingerprinting, medical examinations, trainings, and other adoption-associated costs.
How to Adopt a Foster Child in California
There are two distinct pathways when adopting a child through foster care in California
Foster to Adopt in California: Many families who are interested in adoption from a California foster care agency start their journey by first becoming foster parents. While being a foster parent clearly benefits the child who needs temporary care after having experienced abuse, neglect, or abandonment, it can also be a good way for couples who are hoping to adopt to determine if foster care adoption is right for them. In most cases, the child is reunited with their biological parents. But, in some cases, the needs of a child in foster care will change, and they will be eligible for adoption.

Adopt from Foster Care in California: When families adopt from foster care without first fostering, this is often referred to as "straight adoption," and can only be pursued when the parental rights of a child have been terminated. The adoption process, in this case, involves the hopeful adoptive family viewing profiles of eligible children and working with an agency to facilitate the adoption.
To help get you started in this direction, here are some California foster care agencies who can guide you through this process:
Children in California Foster Care
Often, the children in California foster care who are waiting for a permanent, loving home will be referred to as having "special needs." While this phrase has a one connotation to most people, within the foster care world, it refers to circumstances that make it more difficult for a child to be placed. Examples of children classified in this way are:
An older child

A child of a certain race or ethnic group

A part of a sibling group that must be adopted together

A child who has a medical condition

A child who has a disability
Foster Care Adoption Requirements
Like anything, there is a process involved in becoming certified to be a foster parent in California.
When you are caring for children in the California foster care system, you must assume that you are working with kids who have experienced some trauma. Because of this, you will need to complete some required trainings designed to help you respond to their needs and support them appropriately.
Required trainings will prepare you for common obstacles and equip you with strategies and resources to develop a healthy relationship between you and your child. In California, you will complete the new RFA (Resource Family Approval) Program before you will be approved to provide foster care. After completing this program, you will not have to earn any further credentials if you choose to adopt.
Applicants to California foster care parenting — referred to as Resource Families — must:
Be at least 18 years of age

Attend an orientation

Submit an application

Attend pre-approval training

And become certified in CPR and first aid.
Additionally, you will also be required to complete a home study in California. Home studies are evaluative tools used to assess the quality of life offered to a child in a particular home. They involve background checks, financial evaluations, interviews, home visits, and more.
To find your counties foster care organizations, you can browse your county at the following site:
If you are still unsure which type of adoption is best for you, you can contact us today to be connected with a helpful adoption professional.
Disclaimer
Information available through these links is the sole property of the companies and organizations listed therein. American Adoptions provides this information as a courtesy and is in no way responsible for its content or accuracy.