Birth Father Rights in California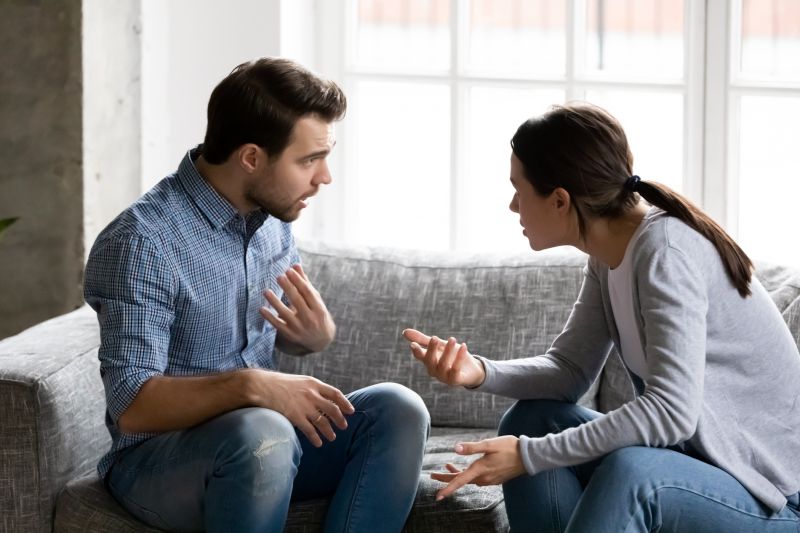 The birth father's rights in adoption can be confusing, and we are here to help.
If you're facing an unplanned pregnancy and considering adoption in California, you may have questions about how the birth father of your baby will be involved or impact your adoption plan. Some of the most common questions we hear include:
"Can a child be adopted without the father's consent in California?"
"What are the birth father's rights in adoption?"
"What if I don't know who the father is?"
If you have concerns about birth father adoption laws in California, this guide will provide you with the information you need.
Please note, this article is not providing legal advice. Any legal advice needs to be given by a licensed attorney. This guide intends to educate you on the California birth father adoption laws put in place, so you are aware and informed as you proceed with your adoption.
By calling 1-800-ADOPTION or filling out this online form, you can get in touch with an American Adoption trained professional who will answer any questions you may have and provide any additional information about the adoption process and more. Adoption professionals from American Adoptions can also help connect you to a local attorney, who may also help you better understand birth father adoption laws in California.
Continue reading to learn more about a birth father's rights in adoption in California.
Can I Give My Child Up for Adoption Without the Father's Consent?
Because situations with the father of your baby can be complex and unique, it's common to have questions or concerns about how it may impact your adoption decision.
Whether the father of your baby is supportive, the relationship is strained, he is unknown, or unsupportive altogether — birth father rights in adoption can affect your ability to place your child with a loving family of your choice.
With over 30 years of experience, American Adoptions has helped thousands of birth mothers deal with different adoption situations, and we are confident we can help guide you through your specific adoption process as well. As one of the largest domestic infant adoption professionals in the United States, we are well versed in California adoption laws. We will help educate you on the potential impact the birth father may have on your adoption.
We also have a large index of trusted adoption attorneys who can walk you through the legal process of birth father involvement during your adoption, while representing you to the fullest.
Sometimes, a pregnant woman's relationship with the baby's father makes it difficult to involve him in the adoption process. Situations like these lead to the question about adoption whether or not you can proceed with the adoption without the consent of the father?
The short answer — yes, but not always. The true yes or no answer is on a case-by-case basis.
Different Birth-Father Situations in California
There are many adoption situations where the birth fathers are fully supportive and/or involved in the adoption process. Not all situations are like this. In some adoptions, the birth father is unknown, uninvolved, or unsupportive. This is when many pregnant women consider adoption without parental consent in California.
Pursuing adoption without parental consent is never an ideal situation, but it may be possible in certain circumstances. Whether a child can be put up for adoption without a father's consent often depends on the relationship between you and the father.
Because each situation will be unique, it is important that you contact us as soon as possible to discuss the details of your relationship and adoption goals. We are familiar with birth-father relationships and can help you understand what is possible for your adoption in California. Some of the most common birth-father relationships include:
If you are married to the birth father
In California, the only way adoption can take place when you are married and the birth father will not give their consent, is if the birth father's rights have been terminated. This process must take place in the California court system and termination must be approved by a judge. There are several reasons that termination of the parental rights may take place, including abandonment, failure to provide child support, habitual drug use, or a felony conviction.
While this may sound difficult, it is a possibility. Oftentimes, American Adoption specialists and adoption attorneys act as a moderator to help birth mothers get this approval.
If you are not married to the birth father
Even if you are not married to the birth father, he still has rights. This is important to realize so that you are not faced with complications later in the adoption process. California requires that the father is notified of your pregnancy. This allows the birth father time to file any paperwork needed to deny the consent of the adoption.
In California, the birth father has 30 days to do so, or his parental rights will be forfeited. An adoption attorney will serve the father with a Notice of Alleged Paternity. If the birth father does submit the proper paperwork, a judge will review the situation and determine if an adoption is in the best interest of the child and has the power to terminate the birth father's rights in adoption.
If you don't know your baby's father
In some situations, birth mothers are unaware of who the birth father is or do not have any sort of relationship with them. In this situation, you still want to do everything in your power to find and notify the birth father, as it is a requirement to attempt to inform paternal fathers. American Adoptions has worked with many mothers in this situation and will be by your side, helping you find him and guiding you on how to inform him.
Because this is a very important step to avoid complications down the road, you may consider trying to find the birth father through:
If you are unsuccessful, you will have to get the approval of a judge that you tried everything to inform them. Once approval is granted, you will be allowed to complete an unknown father adoption.
Although these are the most common situations, these do not represent all of the unique birth-father relationships we have seen over the years. Keep in mind, American Adoptions has helped birth mothers in nearly every imaginable birth father situation. Some of which include:
Birth mothers who are married to, or in a serious relationship with the father of the baby they placed for adoption.
Birth mothers who are separated from the birth father of their child, and are on good/bad terms.
Birth mothers who are unsure of who the biological father is.
Birth mothers who no longer communicate with the biological father
Birth mothers who are in an unhealthy relationship with the father, and want to provide a safe and loving home for their child.
Birth mothers in a relationship with a man who is not the birth father of their baby, but wants to interfere with her adoption decision.
Your Next Steps
Birth father rights in adoption may seem complicated, but we are here to provide clarity and guidance as you make your adoption decision. Whatever your situation may be, whether we have helped with one similar, or it is completely new to us, American Adoptions is here for you.
While adoption without the consent of the father in California is not encouraged, it can be allowable on a case-by-case basis. Call 1-800-ADOPTION or fill out this online form to get more information and to speak with an adoption professional about your specific situation today.
Disclaimer
Information available through these links is the sole property of the companies and organizations listed therein. American Adoptions provides this information as a courtesy and is in no way responsible for its content or accuracy.