Adoption Resources in Elk Grove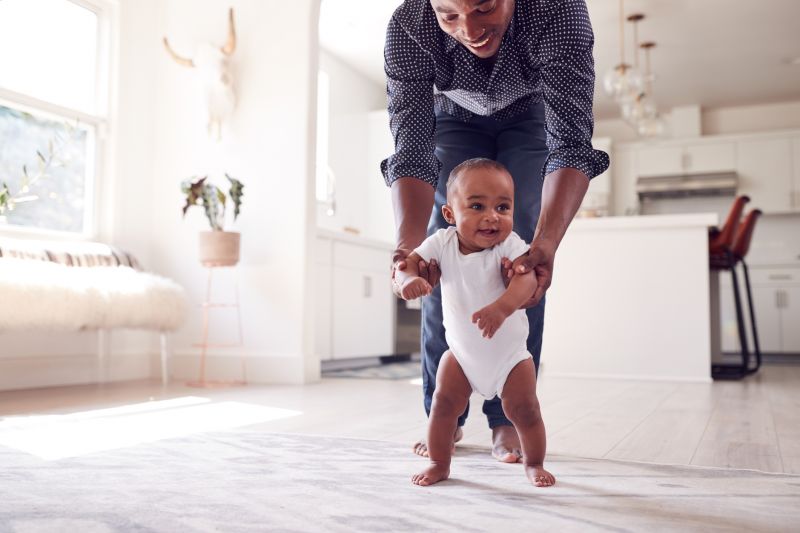 You need the best resources by your side if you are a prospective birth parent or hopeful adoptive family because adoption is one of the biggest decisions you will make in life.
But, where can you find resources for adoption in Elk Grove?
If you are researching your options for professionals and assistance, then look no further. This guide will provide the jumpstart you need to find adoption professionals in Elk Grove that can assist you with your adoption in California.
You can always call 1-800-ADOPTION or fill out this online form to get answers to any questions you may have about the adoption process and to speak with adoption specialists about your specific situation.
Until then, continue reading this guide to learn more about professionals involved in your Elk Grove adoption.
Choosing Adoption in Elk Grove
Whether you are a prospective birth mother or a hopeful adoptive family, your reasons for considering adoption are personal to you, and should not be influenced by anyone else. You may be questioning if adoption is right for you, and that is completely natural. To help ease your concerns, you may want the perspective of someone who has been in your shoes.
"I knew that what I was doing in placing in Charlotte for adoption was 100% out of love. I loved her so much that I had to be selfless." Lindsey, a birth mother, said about placing her baby for adoption.
Here, you can read Lindsey's story about her adoption and the thoughts and emotions she went through.
By clicking this link, you can hear from adoptive families who share their stories and discuss different scenarios they experienced throughout their adoptions.
Reading and listening to the testimonials of people who were in your same position, who went through the same thoughts and emotions you are experiencing, can help you as you determine what is best for you.
No matter where you are at in your Elk Grove adoption decision-making, professionals from adoption agencies are here to help. Finding the best professional should be a top priority to ensure you are working with someone you can trust and rely on.
Below you will find information about Elk Grove adoption professionals that can help with your needs.
Find Adoption Professionals in Elk Grove
The purpose of an adoption professional is to provide you with the services and support you need to complete an Elk Grove Adoption. These organizations can provide support for prospective birth parents and adoptive families. They will be by your side throughout every step of the way, offering guidance, services and more. Finding the right adoption professional is an important step in your Elk Grove adoption process.
The adoption professional you choose will ultimately impact the overall success and experience of your Elk Grove adoption process. You want to find someone that puts your needs first, is familiar with California adoption laws and can provide all of the services you need.
If you're considering an adoption in Elk Grove, American Adoptions of California can help.
From financial protection for adoptive families to make sure they are not left in the dark if a disruption occurs, to financial support for prospective birth parents to help ensure prospective birth mothers are not faced with any financial burdens of pregnancy-related costs, we can help you every step of the way.
As a local affiliate of American Adoptions, one of the largest national, full-service domestic infant adoption agencies in the United States, American Adoptions of California operates as an adoption facilitator and partners with a local California affiliate agency to provide:
Educational resources and counseling. We offer a 24/7 hotline to call and speak with a real person, no matter the time, no matter the day. You will have the support you need during your pregnancy and beyond.
Starting with our co-founder who is an adoptee himself, our staff is made up of adoptees, adoptive families, and birth parents. By having this personal connection we truly understand the journey you are on. We have been there before, and we can be there for you.
We work with more potential adoptive families for you consider. Because we are a national agency, birth mothers have more options to find the perfect family for their baby.
Post-placement services for adoptive families and birth parents
So much more.
Although we are an affiliate of a national agency, you can still get all of the benefits and services our national scope has to offer and also receive the personal and local feel of a smaller agency. That's because we have offices right here in California, only a short drive away:
You can visit our offices at:
7257 N. Maple Ave. Suite 101
Fresno, CA 93720
The adoption process can be complex and difficult, but with the right professional by your side and keeping the outcome in mind, it makes any challenges worth it in the long run. Let American Adoptions help you with such a life-changing process.
To learn more about how we can help during your Elk Grove adoption, give us a call at 1-800-ADOPTION to get more information about all of your California adoption options.
More Adoption Professionals in Elk Grove
Depending upon the type of adoption you choose, the agency you work with, and the services they provide, you may need additional service providers throughout your adoption. Some of those professionals may include the following:
Elk Grove Adoption Attorneys
Whether you're thinking of adopting or placing a child for adoption in Elk Grove, a California adoption attorney is needed to finalize your adoption, inform you about adoption consent and your adoption rights, and walk you through the legal process of adoption in Elk Grove.
American Adoptions can pair you with legal representation when you work with us. We will also coordinate all allowable adoption financial assistance to ensure that prospective birth parents are never burdened by any legal fees.
If you are working with an agency that is unable to help guide you to legal representation, or you would prefer to research attorneys on your own, get in touch with the following local Elk Grove adoption attorneys:
Elk Grove Adoption Home Study Providers
The home study is one of the biggest steps towards becoming an adoptive family. Through background checks, home visits, interviews, and more, the home study essentially indicates your readiness to become a parent. A successful home study is required before adoptive families can proceed in the adoption process.
American Adoptions can help you complete this step with the best guidance and support. By working with us to complete your home study, you can feel prepared and confident about your adoption in Elk Grove.
To learn more about starting your home study with the support of American Adoptions, contact us here. For more information on what the home study entails, and to find a licensed CA home study provider, check out 1-800-homestudy.
Elk Grove Foster Care Adoption Agencies
American Adoptions only completes domestic infant placements and cannot assist in foster care adoption. But, we fully value the rewarding experience this alternative option provides.
With thousands of children in foster care in California waiting for a loving family, if you are hoping to adopt an older child, child with special needs, or a sibling group, foster care adoption could be right for you.
To learn more about foster care adoption in Elk Grove, and the services agencies can provide, you may consider contacting any of the following:
Elk Grove Adoption Court System
Finalization is the last legal step during your adoption in Elk Grove. During the finalization, there will be a short hearing, which will be scheduled several months after your child is placed. During your hearing, a judge will issue their final decree of adoption, meaning your child is legally recognized as a member of your family.
The finalization hearing is for the adoptive family, and birth parents do not need to attend.
Your adoption specialist and attorney will be able to answer any questions that you have about this process. For adoption in Elk Grove, you can expect your hearing to take place at your county's district court.
Elk Grove Adoption Agencies and Other Resources for Prospective Birth Parents
We understand, as a prospective birth mother, you are experiencing so many thoughts and emotions. We want you to know that even considering adoption for your baby is one of the most selfless decisions a mother can make.
American Adoptions is here to help you through this emotional journey and put you in control of the decisions throughout your adoption process. It starts with your adoption planning.
During this step, you will outline the steps of your pregnancy and adoption, discussing any preferences or specific needs. Your adoption specialist will inform you of the services we offer, such as potential financial assistance to help you with your medical bills, living expenses, and more, 24/7 support to make sure you always have the support you need, legal representation, and many other helpful services.
You will discuss your hospital plan, which covers where you will deliver your baby, who will be in the delivery room, and more. Keep in mind that, as the birth mother, 100% of your expenses are paid for through financial assistance. This allows you to focus on a healthy pregnancy and not worry about medical expenses and bills.
At this time, you will also discuss your preferences for the adoptive family of your baby. If you have any specific age, race, ethnicity or sexual orientation qualifications, your adoption specialist will filter out adoptive families that match your needs. You will be able to view hopeful adoptive family's adoptive profiles, where you will get a better feel for their personalities.
If you find a family you connect with, your American Adoptions specialist will help coordinate communication and potentially even an in-person meeting. You will have the final say in deciding which adoptive family you feel best represents the ideal family to adopt your baby.
When the time comes to deliver your baby, you will want to do so at a hospital you are completely comfortable with, that you know will put your needs first. For your adoption in Elk Grove, you may consider any of the following hospitals in the area:
American Adoptions is here from the moment you find out you are pregnant, until years after you have placed your baby.
To learn more about your options for unplanned pregnancy and how American Adoptions can help, fill out this online form, or call us at 1-800-ADOPTION
Starting Your Adoption in Elk Grove
Choosing adoption is a life-changing decision that you want to be fully educated and prepared for. Having the guidance of a quality adoption professional is important for your overall success. We have helped thousands of adoptive families and birth mothers complete successful adoptions, and we would be honored to help you as well!
If you are ready to begin your adoption journey or have more questions about what our agency can do for you, contact American Adoptions at 1-800-ADOPTION to speak with a specialist. You can also fill out our online form and a professional will contact you shortly.
Disclaimer
Information available through these links is the sole property of the companies and organizations listed therein. American Adoptions provides this information as a courtesy and is in no way responsible for its content or accuracy.