California Adoption Requirements
Do You Meet These Qualifications for California Adoption?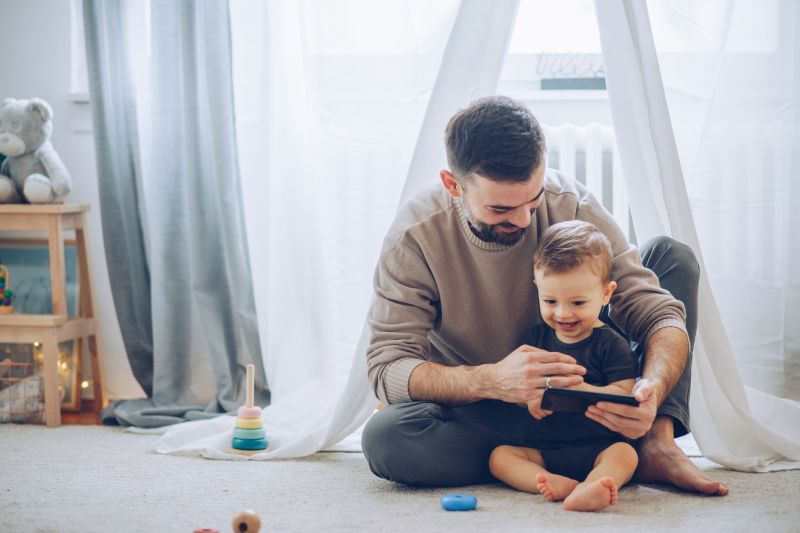 Do you meet the requirements for adopting a child in California?
It's a question any hopeful adoptive parent asks. This guide will give you the answers you need. We're happy you've found your way here, because it means you have a deep interest in starting or growing your family through adoption.
Before you can start that process, it's always important to learn how to meet the criteria for adopting a child in California.
There are several requirements for adopting a child in California you must meet to be able to move forward with adopting a child in California. Unlike other states, though, there tend to be more lax requirements to adopt a child in California, which helps allow for more adoptive parents like yourself to go through that experience. With this guide, we'll walk through what is required to adopt a child in California:
Legal requirements

Emotional requirements

Foster care requirements
By learning more about the qualifications to adopt a child in California, you'll have a better sense of whether you are a good fit for adoption.
If you'd like to learn more about working with American Adoptions for your domestic infant adoption in California, you can click here to get free information.
Legal Requirements for Adoption in California
When considering adoption, the first true thing to do is see if you meet the California adoption requirements.
What are the age requirements to adopt in California?
In the state of California, you must be at least 10 years older than the adoptive child. California has no specific age limit. Some exceptions to the minimum 10 years older requirement are allowed if the adoptive parent is a stepparent, sibling, first cousin, aunt or uncle.
Are there marriage requirements to adopt a child in California?
California does not have any marriage requirements to adopt a child. However, many agencies have marriage requirements for adoption in California. For adoptive parents who work with American Adoptions, we do require that couples who adopt be married for at least two years.
Can same-sex couples adopt?
Like all other states, California does not have any requirements or restrictions for same-sex couples to adopt. It is always important, of course, to speak with your adoption specialist for more details on this matter.
Can a person who has served time in jail/prison adopt?
Before any kind of final answer can be determined, there are several factors that are reviewed and considered for this, including the nature of the crime, how recently it occurred, why the crime happened, and what you have learned from your mistakes. Your social worker will have those discussions with you, and if they feel you have made steps to better yourself and learn from your mistakes, then you might be able to meet the requirements for adopting a child in California.
Emotional Requirements for Adoption in California
The adoption process is a lengthy and emotional process for many reasons, both good and overwhelming. Before beginning your adoption journey, it's imperative that you have worked through emotional matters leading up to your decision to adopt.
While you won't find these California adoption requirements in any law, they should be seriously considered before pursuing adoption.
Have you experience infertility, and have you completely processed that experience?
When you are someone who has gone through infertility, it's incredibly important that you allow yourself all the time you need to grieve from the hope and dream of having a biological child. If you have been able to work through that and have reached a healthy place in relationship to your grief, then transitioning into the adoption process will be much more smooth.
While it is common for one parent to be a little more enthusiastic about the adoption, it is vital that both you and your spouse/partner are equal and see eye-to-eye with your excitement and goals for the adoption. Working with an adoption specialist, especially through American Adoptions, will provide you and your spouse/partner the support you both need to get to that place emotionally for the adoption to be a success.
How do you talk with your family and friends about adoption?
Every family is different, so we understand there are different comfort levels for different family members when it comes to talking about sensitive and important information, like adoption. Generally, it's best to be in a place where you can speak openly and with pride about your adoption. As time goes on, it's you who will help build a strong support system for your child.
Have you accepted there will be ups and downs, highs and lows through the process?
Naturally, every adoption will come with its own excitements and happy moments, but it will also bring its share of difficult, challenging, and emotional aspects. Anything could happen at any time within the adoption process, and even the smallest surprise will still impact all involved with the adoption. It's matters like these where it is important to find an experienced adoption professional, like American Adoptions, to answer your questions and help you prepare for these challenges and moments.
Being emotionally prepared to start your adoption journey will allow you to approach the challenges of the adoption process with a clearer mind and more open heart. This, in turn, can help make your adoption that much more special and wonderful.
Requirements to Adopt a Child from the California Foster Care System
Essentially, the requirements to foster parent or adopt a child from the foster care system are no different than the California adoption requirements listed above. Though American Adoptions does not offer services for foster care adoption, we certainly do support all families interested in adoption through the foster care system.
If you are a hopeful adoptive parent or family, staff members from the California Department of Social Services will work with you to determine the child best suited to stay in your home based on age, gender, and other considerations.
A home study will be required, as well. This includes a detailed review of all aspects of your family and your home environment. Your social worker will look for a clean and safe home, financial stability, and even if you have previous experience with children.
Feel Ready to Get Started on your Adoption Journey?
Adoption certainly is a wonderful way to build and grow your family, but it's also not something that should be taken lightly. It's always important to make sure you've done your research, you've asked your questions, and you've found the best source for education and resources.
Before you begin, it's most important to know whether you meet the requirements for adoption in California.
You can always call click here to get more free information about American Adoptions and adoption requirements in California.
Disclaimer
Information available through these links is the sole property of the companies and organizations listed therein. American Adoptions provides this information as a courtesy and is in no way responsible for its content or accuracy.