Oakland Adoption Agencies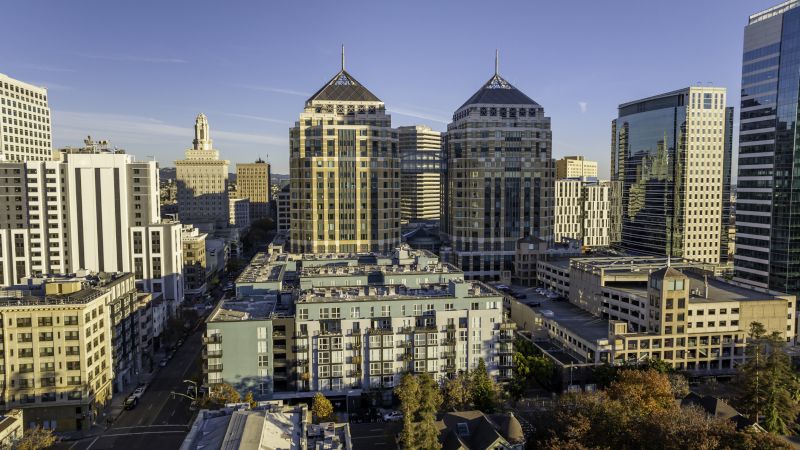 Whether you're a prospective birth parent looking for unplanned pregnancy options or a hopeful adoptive parent wanting to expand your family through adoption, you'll need to work with a reputable adoption professional to complete the process. But with so many options out there, it can be hard knowing which professional is right for you.
That's why we're here to help you understand some of the benefits of working with an adoption agency instead of Oakland adoption centers or attorneys. As one of the leading adoption agencies in the nation, we know what it takes to consistently provide exceptional services, support and guidance throughout your adoption journey.
You can always contact us online to get more free adoption information now. We're always available if you have any questions about the Oakland adoption process.
Why Should I Use an Oakland Adoption Agency?
As a national, full-service Oakland adoption agency, we're able to guide you through every step of the adoption process. We work with both prospective birth and adoptive parents to complete the process in safely and ethically. And our support doesn't end after placement. We continue to provide guidance and resources to help you navigate life post-adoption.
Our size and scope allows us to offer a wide variety of beneficial services you won't find at any other Bay area adoption agency, including:
By working with a trustworthy Oakland adoption agency, you can experience a seamless adoption journey. We prioritize the well-being and happiness of all parties by offering unmatched services and support. When you choose us, you'll be on the right track toward having a smooth adoption experience.
How to Give Baby up for Adoption in Oakland
Although each Oakland adoption journey is unique, the Oakland County adoption process follows a set of general steps. If you're considering placing your baby for adoption, then we have outlined five steps that the process entails:
Our team is committed to offering unparalleled support and benefits specifically tailored to birth mothers like you. We recognize the bravery and selflessness required in choosing to place your child for adoption. Through our comprehensive infant adoption program, you can find comfort knowing that your child will be embraced by a compassionate, nurturing adoptive family.
How to Adopt in Oakland
The adoption process in Oakland varies depending on the type of adoption you choose. Although each type has its unique requirements, they all share a common objective: to provide a loving, caring family for a child. Here is a brief overview of the different types of Oakland adoption agencies:
Domestic Infant Adoption
When someone faces an unplanned pregnancy, they may choose to place the baby for adoption. As a renowned national adoption agency, we specialize in domestic infant adoption, serving families in Oakland and beyond.
With our national reach, we have access to a wide range of adoption opportunities. This broader scope contributes to shorter average wait times and a higher likelihood of finding an ideal match. If you're interested in adopting a newborn within the United States, then domestic infant adoption could be right for you. There are five steps you'll need to take to complete the Oakland adoption process:
Our team is driven to make your adoption journey the best it can be. Your happiness and satisfaction are at the forefront, and we would be honored to be a part of your Oakland adoption story.
Foster Care Adoption
If you're thinking about Oakland adoption and want to adopt an older child, then foster care adoption can be the path for you. At Family Connections Christian Adoptions, an affiliate of American Adoptions, we connect hopeful adoptive parents with children who are waiting for their forever families.
Our dedicated team actively works to help children from the foster care system find their permanent families in Oakland. Through our fos-adopt program, we prioritize creating stable and secure placements, minimizing the chances of disruptions once a child is welcomed into your loving home. Our focus on "low-risk" adoptions means that the likelihood of reunification with the child's birth family is unlikely.
By choosing foster care adoption in Oakland, you have the chance to provide a nurturing environment for children in need of a loving family. If you're interested in taking this route, then here are five steps you'll need to navigate along the way:
As a reputable foster care adoption agency, we're dedicated to helping you throughout your Oakland adoption journey and beyond. With our help, you'll be able to navigate the complexities of the adoption process with confidence, knowing your adoption is in great hands.
Learn More
There are many different Oakland adoption agencies to choose from. With our industry-leading services, you'll have no problem navigating the Oakland adoption process with ease.
If you're ready to start your adoption journey in Oakland, then contact us online to get more free adoption information now. You can also call 1-800-ADOPTION to speak with one of our trusted specialists.
Disclaimer
Information available through these links is the sole property of the companies and organizations listed therein. American Adoptions provides this information as a courtesy and is in no way responsible for its content or accuracy.