Adoption Resources in Corona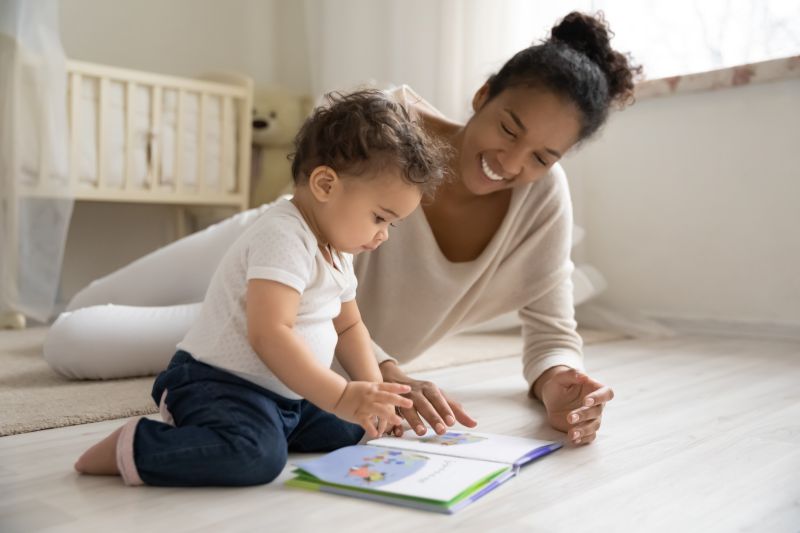 If you are experiencing an unplanned pregnancy or are a hopeful adoptive family in Corona, then you are likely looking for adoption resources. You may be wondering:
Where do I look for the best resources?
Who can help with my adoption?
What services and resources do I need?
American Adoptions understands the importance of finding the right professional, but also how difficult it can be to know where to start. Here, you will find the best resources and professionals that can help you with your adoption by providing all of the necessary services for your adoption in Corona.
Anytime you have questions about an unplanned pregnancy or adopting a child, you can call 1-800-ADOPTION to speak with an adoption professional, or fill out this online form to get more information. In the meantime, keep reading to learn more about adoption professionals in Corona, and the beneficial services they can provide you during your adoption.
Choosing Adoption in Corona
Adoption is a life-changing decision. Everyone makes this decision for their own reasons, but the goal of the overall outcome remains the same — providing the best opportunities and life for the adoptee.
For a prospective birth mother, it is one of the bravest and most selfless acts you can choose. Out of love, you are putting the needs of your child first and giving them the opportunities you feel they deserve.
For adoptive families, you are providing a child a lifetime of love and support.
Whether you are a prospective birth mother helping an adoptive family achieve their goal of parenthood, or a hopeful adoptive family helping a birth mother ensure her child is being loved and supported, adoption is the right choice for so many — it may be the right choice for you as well.
"Even though adoption was the hardest decision I will ever make in my life, American Adoptions also made it the best decision I've ever made in my life," Erika, a birth mother, said. You can read her story about her experience placing her baby for adoption and being involved in an open adoption.
You can also read testimonials from adoptive families and more. This firsthand insight may help you relate to others who have been in your shoes and know exactly what you are experiencing as a birth mother or adoptive family.
No matter where you are at in your adoption, whether you are just researching your options, or are ready to begin, adoption professionals in Corona are here to help. Finding the best professional for your needs and specific situation is one of the most valuable tools throughout the adoption process, as it will impact the overall outcome.
Find Adoption Professionals in Corona
Corona adoption agencies and other professionals are here to help you throughout your adoption process. For prospective birth mothers, your adoption professional will be by your side throughout your entire pregnancy to help make sure you and your baby are getting the support you need.
For adoptive families, your professional can help you in your search for an adoption opportunity, facilitate communication between you and prospective birth mothers, help create adoptive profiles for more visibility to birth mothers looking for adoptive families, and more.
The professional you choose will help you navigate the adoption process so that a successful placement can occur. But, how do you know what to look for?
Because choosing the best organization to work with is so important, you want to look for:
An organization that has experience in Corona adoption
A full-service professional that can provide all of the counseling and services you'll need
A trustworthy professional that puts your needs first
An organizations that completes adoptions ethically and legally
If you're considering adoption in Corona, American Adoptions of California can be that professional.
You can complete a successful adoption and create a better future with our agency. As a local affiliate of American Adoptions, one of the largest national, full-service adoption agencies in the United States, American Adoptions of California has everything you need in one place. Prospective birth parents and hopeful adoptive couples in Corona can expect the best possible adoption experience because we can offer services and expertise other smaller professionals cannot.
Services like:
Because we have national reach and work across the country, we give prospective birth mothers hundreds of potential adoptive families to consider. This results in better match opportunities for adoptive families, which creates more confidence and better adoptions.
Educational resources and counseling. This provides birth mothers the support they need, whenever they need it. With a 24/7 hotline to call and speak with a real person, you will never be alone in this process.
Financial protection from adoption disruptions for hopeful adoptive parents. This helps you find peace of mind knowing in the event of a change in your adoption, you are protected.
We are a team made up of adoptive families, birth parents, and adoptees. We believe in adoption — we truly understand the journey you are on, and can relate every step of the way.
Financial support for prospective birth parents to help ensure that you are not faced with a financial burden during your pregnancy.
Post-placement services for adoptive families and birth parents
And more
These are just some of the beneficial services you'll experience. In addition to the specific services, if you're looking for the expertise and scope of a national professionals, but still want the feel of a local professional, you're in luck. We have an office located less than an hour away, in Los Angeles:
633 West 5th Street
26th and 27th Floors
Los Angeles, CA 90071
American Adoptions has helped thousands of birth mothers and adoptive families complete successful adoptions, and we would love to help you as well. Call 1-800-ADOPTION or get free information online to get answers to any questions you may have, or to start your adoption process today!
More Adoption Professionals in Corona
Services from other professionals are often required to complete your adoption in Corona. Some of those professionals include:
Corona Adoption Attorneys
No matter if you are a birth mother placing your child for adoption or an adoptive family, you will need the services of an experienced adoption attorney. American Adoptions has a vast index of local professionals and we will connect you with the legal representation you need to ensure your adoption is being completed legally and ethically.
For birth mothers, your attorney costs are always taken care of during your adoption. This way you don't have to worry about the added stress of finding legal representation, the costs, nor that you won't have the best legal guidance.
If you are working with an agency that is unable to facilitate an adoption attorney for you, or you would prefer to find a professional on your own, you may consider any of these professionals in the Corona area:
Home Study Adoption Agencies in Corona
As an adoptive family, once you have decided you want to pursue an adoption, the first step you must complete is an adoption home study in corona. No matter the type of adoption you choose, this step must be completed for you to be approved to adopt.
The home study is essentially an evaluation of your readiness to become a parent, determined through home visits, background checks, interviews, and much more. Your home study must be completed by a licensed professional in California.
American Adoptions can provide the best support during your home study. You can feel prepared and confident with our guidance. Because of staff has so many adoptive families, we understand what you are going through professionally and personally.
Our team will connect you with a licensed home study provider in California who can assist with your Corona home study. You may also consider finding your home study provider, if so, we suggest visiting 1-800-homestudy to find professionals in the Corona area.
For more information on how American Adoptions can help with your Corona home study or any other questions you may have, call us at 1-800-ADOPTION.
Foster Care Adoption Agencies in Corona
If you have dreams of adopting an older child, a child with special needs, or maybe a sibling group, foster care adoption in Corona may be your best option. Although American Adoptions is a domestic infant adoption agency and cannot assist you with a foster care adoption, we fully support the life-changing opportunity it can provide.
The foster care adoption process has similarities, but ultimately, is very different from domestic adoption. Because the goal of foster care is reunification of the child with their biological parents, it can be filled with many uncertainties. Professionals at foster care adoption agencies can help educate you on the differences in the process and the steps required for adoption.
If you feel foster care adoption may be the best path for you and your family, contact any of the following agencies to get started:
Corona Adoption Court System
For many adoptive families, there is a misconception that the moment placement occurs, your adoption is complete and your baby is legally yours. It may come as a surprise to many, there is one more step — the adoption finalization hearing.
This hearing will take place months after the placement has occurred at your local county court. During your hearing, a judge will review all documentation from post-placement visits, ask questions to understand how everyone is adjusting, and more. Once they have the information they need, they will issue their final decree of adoption and your child becomes a legally recognized member of your family.
The adoption finalization hearing is only for the adoptive family. Birth parents do not need to attend.
Your adoption specialist and attorney will prepare you for this moment, so there is nothing to worry about. If you have questions about adoption finalization, call 1-800-ADOPTION to speak with a professional and get answers to your questions.
Corona Adoption Agencies and Other Resources for Prospective Birth Parents
When you are considering adoption during an unplanned pregnancy, it can spark so many different thoughts and emotions. No mother should have to go through this alone, and American adoptions makes sure you don't have to.
By providing the services and support you need, we help you focus on a happy and healthy pregnancy, as opposed to stressing over finding professionals, finances, and more.
As the birth mother, 100% of your expenses are paid for through financial assistance with our agency and by the adoptive family. Some of the services that are covered include:
24/7 support and counseling so that you always have the answers and support you need, when you need it.
Adoption planning and case management services so that every detail along the way is discussed and understood.
Medical care for you and your baby to ensure you are both receiving the medical attention you need throughout your pregnancy and delivery.
Legal representation to guide you through all legalities of adoption at no cost.
Financial assistance to help with living expenses like rent, groceries, and utilities, depending on your circumstances, maybe more.
And more
In addition to these helpful California adoption services, one of the most important ways we care for you is by helping you find the perfect adoptive family for your baby.
Through adoption video profiles, you can get to know hopeful adoptive families. You can even filter characteristics that are important for you such as age, race, sexual orientation, and more. Because we are a national agency, you can look through dozens — even hundreds — of family profiles until you find the right one. This puts you in the driver's seat to choose the adoptive family for your baby and to begin building a relationship with them on your terms.
Your specialist will also help you create your hospital plan. This not only includes the hospital you will deliver your baby at, but also details such as who you would like in the delivery room, how much alone time you want (if any) with your baby, your preferences on placement, and more.
Having a hospital plan in place helps you feel confident and comfortable when the time comes to deliver.
You may consider the services any of these hospitals have to offer for your delivery.
Adoption is a brave decision, one that takes plenty of thought and research. Adoption specialists are here to provide any assistance you may need and answer any questions you have, no matter where you are at in the adoption process. Call 1-800-ADOPTION or fill out our online form to get more information about your adoption in Corona.
Starting Your Adoption in Corona
The adoption process can seem like a difficult journey, but when you focus on the amazing outcome, it makes it completely worth it. Whether you are a hopeful adoptive family or a prospective birth mother, the first step in your adoption should be contacting a trusted adoption professional.
American Adoptions would love to be the professional you depend on to complete your adoption. Fill out our online form or call us at any time at 1-800-ADOPTION to speak with a specialist about your situation, get answers to your questions, or start your adoption in Corona today!
Disclaimer
Information available through these links is the sole property of the companies and organizations listed therein. American Adoptions provides this information as a courtesy and is in no way responsible for its content or accuracy.