How to Place a Baby for Adoption in California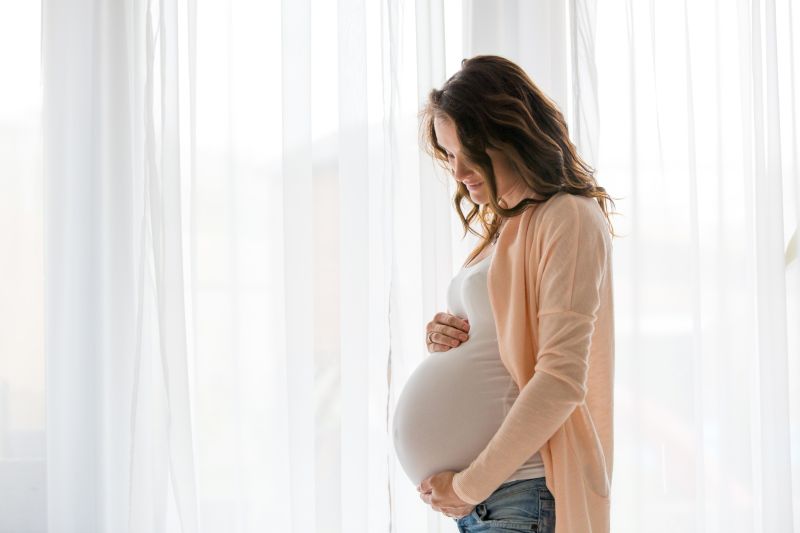 Because adoption is a life-changing decision, you want to ensure you have the best information, resources, and professionals by your side.
When you are considering adoption for your unplanned pregnancy, there are many different emotions, thoughts, and concerns involved. Most of which center around wondering, how does adoption in California work?
American Adoptions understands the situation that you are in — and we empathize with what you are currently feeling. As one of the leading adoption professionals in the nation, we have helped birth mothers like you determine what is best for their babies. By educating you on your unplanned pregnancy options, and providing the information you need on how to start the adoption process in California, we are certain we can help you too.
If you're thinking about placing a child for adoption in California, you can always fill out this online form or call 1-800-ADOPTION to get answers to any questions or concerns you may have. In the meantime, keep reading this guide for more information on how to give your baby up for adoption in California and begin your journey.
How to Put a Baby Up for Adoption in California [5 Steps]
Although each adoption situation is unique, and there may be different steps or overall experiences, the general process of adoption in California remains the same. If you are wondering how to put a baby up for adoption, it can be broken down into 5 steps.
Step 1: Make the Decision Adoption is the Right Path for You
Not every unplanned pregnancy results in adoption. Every pregnancy is different and each situation for birth mothers is unique. Adoption isn't always going to be the best-unplanned pregnancy option for every woman, but it could be the best option for you.
One of the first steps for adoption is determining if adoption is best for your baby. Deciding adoption is the right choice for your baby takes time, research, and plenty of thought. It is a brave and selfless decision that is made completely out of the love you have for your child. Although you may hear or read phrases like "giving a baby up for adoption," we need to make it as clear as possible: you're not "giving up".
When you choose adoption, you're giving your baby opportunities you may not be able to provide yourself, you're giving love, you're giving hope.
"When I became a mother — both for the first and the second time — it helped me to understand what it means to be a mom and how difficult it must have been for my birth mother to say goodbye to me. She had truly given me the gift of life, and for that, I will forever be thankful," Jen, the Director of Social Services at American Adoptions, said in her own testimonial of her adoption experience growing up.
Having this type of firsthand insight separates American Adoptions from all other adoption professionals.
American Adoptions Co-Founder, Scott Mars, is an adoptee himself. Our staff is made up of adoptees like Jen, adoptive families, and birth mothers. By clicking here, you can read their testimonials of their own experiences and how it helps them in their current professions.
Because we have been in your shoes and have experienced many of the same emotions and thoughts you are currently feeling, our ability to relate with you and your emotions is truly unmatched.
Adoption specialists are here to educate you on your pregnancy options and the steps for adoption. No matter what you are leaning towards in your decision-making, call us at 1-800-ADOPTION to get immediate answers to all of your questions. We are here to help as you weigh your options for your unplanned pregnancy.
Step 2: Creating Your Adoption Plan
As a birth mother, when you choose to pursue adoption, you're in full control of the process. Working with your specialist, you will help make decisions on all of the steps for adoption, including:
Your American Adoptions professional will be there every step of the way, to offer counseling and support, and to guide you to start the adoption process, all the way through the end of your adoption in California.
Step 3: Find the Adoptive Family for Your Baby
Choosing the adoptive family for your baby is one of the most important and exciting decisions of the adoption process. Pregnant women considering adoption in California generally being their search through adoption profiles, where they can get to know families through videos and stories.
It's important to note, that even before you begin to view adoption profiles, all adoptive families with American Adoptions are:
Approved to adopt in California (and anywhere in the United States). Meaning through home studies, background checks, and more, they have met the requirements put in place to legally adopt a child.
Have agreed to pursue open adoption, if that is the path you feel is best for your adoption.
Are ready and willing to provide your child with a lifetime of love and support, and have likely dreamt of becoming a parent before you even knew you were pregnant.
As one of the largest national adoption professionals in the United States, American Adoptions provides you with the most opportunities to find the best adoptive family for your baby. With our national scope, we work with more adoptive families on average, which means you have a better chance of finding a family that is as close to your preferences as possible. Here's how to find adoptive parents when you're giving a baby up for adoption in California:
Discuss with your American Adoptions specialist the kind of family you picture your child having, including where they'll live, what the parents will be like, ethnicity, religious beliefs, and more.
Your California adoption specialist will give you profiles of potential adoptive parents that are similar to what you are hoping for. You'll have the opportunity to get to know adoptive families that interest you, through conference calls, emails, texts, and potentially even in-person meetings. Your specialist will help facilitate this communication.
Once you've selected your baby's parents, you can continue communicating with them throughout your pregnancy. Through open adoption, you will have the opportunity to remain in regular contact with them and potentially your child, depending upon the level of openness agreed upon before placement.
Your specialist is available to answer any questions you may have. If you have yet to decide on an agency to work with, you can call 1-800-ADOPTION with any questions about finding an adoptive family for your baby, or to get more information on how to give your baby up for adoption in California.
Step 4: Creating Your Hospital Birth Plan
No matter if you have decided adoption is the best choice from the moment you found out you were pregnant, weeks before your due date, or even in the hospital, having an established hospital plan helps lessen any stress or confusion. When you work with American Adoptions, you and your adoption specialist will create a hospital birth plan that suits you so that every detail of your placement is planned and taken care of.
Although most states have a waiting period, California adoption law states that at any point after giving birth, you can offer your adoption consent. By giving consent to an adoption in California, you're voluntarily relinquishing your legal parental rights so that the adoptive family can legally obtain them.
No matter how long you've worked with us, or how far along in your pregnancy you may be, before giving your adoption consent, you will always have the right to change your mind about your steps for adoption anytime.
The hospital stay and placement of your child are among the most emotional times throughout your adoption. Your specialist will be by your side to help facilitate any counseling or support services you may need and to answer any questions you may have.
Step 5: Determining the Post-Adoption Relationship that Works Best
As we have mentioned throughout this guide, you can further your relationship with the adoptive family, even after the placement has occurred. Through open adoption, you can communicate with the adoptive family and your child through many different means of communication. In some cases, during an open adoption, you may also have in-person visits with the family and your child.
Before placement, the level of openness and preferred communication will be agreed upon.
Keep in mind, open adoption is designed with the best interest of the child, and whatever makes everyone involved in the adoption, happy and comfortable. Your adoption specialist will explain your options for post-placement contact, so you can do what is best for your baby and you.
Your Next Steps
An unplanned pregnancy may seem like a lot to handle, but with the right specialist by your side, you can find peace of mind knowing you have the best support. When you choose to place your baby for adoption, you are choosing a life of opportunity. You are in control of your adoption plan, and all of the steps for adoption in California along the way.
If you are ready to learn more about creating an adoption plan or are ready to start planning your adoption today, call 1-800-ADOPTION or fill out this form to get in touch with a professional.
Disclaimer
Information available through these links is the sole property of the companies and organizations listed therein. American Adoptions provides this information as a courtesy and is in no way responsible for its content or accuracy.