What it Means to "Give a Baby Up" for Adoption in California
How Choosing Adoption is not "Giving Up"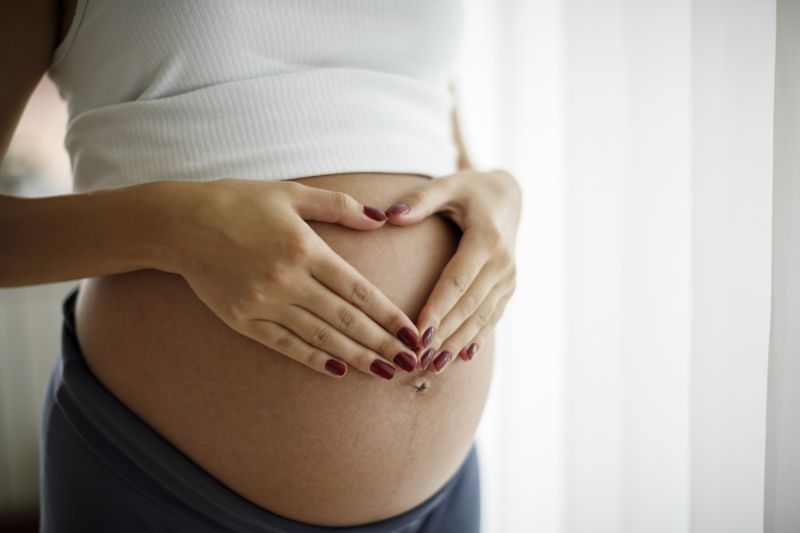 When you choose adoption for your baby, you are:
Doing so because you love your child
Making the brave, selfless choice to provide your child the best opportunities
Showing your own personal strength by putting your baby's needs first
Adoption is a brave and selfless choice because it's a choice made in the best interest of your baby. The most important thing for you to know about adoption is that it can give your child the life you hope for them. It's important to address that although you will see the term "giving baby up for adoption" and other uses of "giving up," this is the furthest from what you are actually doing.
You are giving opportunity. You are giving hope. You are giving love.
This article explores the true meaning of "giving up a baby for adoption," and the amazing, life-changing impact it has on everyone involved. If you have any questions or are looking for more information, you can always call 1-800-ADOPTION or fill out our online form to get the answers you're looking for, from experienced professionals who care.
In the meantime, continue reading to learn more about giving a child up for adoption in California.
Why Adoption is Not "Giving Up"
Throughout articles, discussions, podcasts, and more, you will read or hear the phrase "giving a baby up for adoption." Even as one of the nation's largest domestic infant adoption professionals, American Adoptions sometimes uses the phrase in our articles and discussions — but we also understand and fully support the true meaning of adoption.
Unfortunately, not everyone does, and "giving up" can be taken or delivered negatively.
When a woman decides to place her child for adoption, she is by no means "giving up". Every birth mother's situation is different, and your reason for giving a newborn up for adoption in California is your own personal and private decision. Although reasons will vary, there is a common theme and goal for everyone who chooses adoption for their baby— you are doing so out of love for your child. You want them to have the best life imaginable, and that is exactly what adoption can provide.
"Adoption has given me an amazing life," Scott Mars, the co-founder of American Adoptions who was adopted as an infant, said in this video. "I had the most awesome mom and dad growing up... I was able to do whatever I dreamt of."
Because of the positive impact adoption had on Scott's life, he wanted to ensure others could have the same opportunities. So, he founded American Adoptions. And now, we can help you.
How American Adoptions Can Help When You Are "Giving a Child Up" for Adoption in California
American Adoptions has been helping birth mothers and adoptive families with adoption for over 30 years. With our national reach, full-service capabilities, and a staff made up of adoptees, adoptive families, and birth mothers, you'll experience a personal connection and service level that is truly unmatched. We are here to help if you are considering giving a child up for adoption in California.
For prospective birth mothers who choose American Adoptions as their adoption professional, it is free to give your baby up for adoption. 100% of your expenses are paid for through financial assistance with our services and by the adoptive family. Some of those expenses include:
24/7 support and counseling
Adoption planning and case management services
Medical care for you and your baby
Legal services to ensure your rights are protected
Living expenses, like rent, groceries, and utilities, depending on your circumstances
And more
American Adoptions not only helps you receive the best services you need throughout the adoption process, but we also help you find the best adoptive family for your baby. You can gain peace of mind knowing that every adoptive family we work with is thoroughly screened, meaning you will be viewing profiles and talking to families that are serious about adoption, and they meet all of the requirements as well.
Because of our national scope, we work with more families at once than most other adoption professionals, which increases your chances of finding the best family for your baby because you have more profiles for you to look through. Your adoption specialist will be by your side throughout this entire process of finding a family for your baby — answering any questions you may have, and providing any guidance you need as you make such an important, exciting decision.
The Benefits of Giving Your Child Up for Adoption in California
We understand adoption is a life-changing decision — one that takes plenty of thought, research, and consideration. We cannot stress the importance of understanding that adoption is not "giving up," it is giving opportunity. If you are thinking about giving your baby up for adoption in California, you are doing so out of the love and support you have for your child — you want what is best for their future.
Understanding the benefits of adoption for your child may help ease any discouraging thoughts you may have about giving a baby up for adoption. When you choose adoption for your baby, you are:
Providing a safe living environment, where they will be surrounded by the love and support of their adoptive family.
Helping them to obtain the education they need, with access to extracurricular activities, such as sports, clubs, and more — all of which may not have been possible without adoption.
You can provide a larger support system for your child through open adoption, with not only the relationship they have with their adoptive family but also their continued relationship with you.
And so much more.
Understanding the impact of adoption and all of the good it can do can help make the decision-making process easier. Keep in mind, your child is not the only one who can benefit from adoption, giving your baby up for adoption in California has a positive impact on you and the adoptive family as well.
For Birth Mothers:
Adoption allows you to continue your education or careers without putting your life on hold, or making drastic changes.
Adoption gives birth mothers peace of mind knowing their children will be raised in a safe and nurturing home with a loving family.
Birth mothers will not face the potential financial burden of childcare, medical bills, and the cost of raising a child.
Counseling services are available throughout your pregnancy and post-placement, to ensure you are receiving the support you need when you need it.
Open adoption allows you to remain part of your child's life and to have a continued relationship with the adoptive family — putting an end to any concerns you may have about never seeing your baby again.
So much more.
For Adoptive Families:
Adoption gives infertile couples the gift of parenthood, which they have been hoping and dreaming of.
Open adoption provides adoptive families the ability to have a relationship with their child's birth parents, which makes answering any questions or finding out any information much easier.
Adoption allows families to start or grow, and parents the ability to provide love and support for their son or daughter.
Adoption allows LGBTQ, single parents, and many others the opportunity to become parents.
So much more.
Giving a child up for adoption in California provides a lifetime of opportunity for everyone involved. Although the decision can be difficult, the amazing outcome adoption brings can help eliminate any doubts or concerns that you are not making the right decision.
It is no longer a question, you are not "giving up," you are giving hope, love, and opportunity.
No matter where you are at in the decision-making process, American Adoptions is here to help. By educating you on your options, explaining the services we offer, and being able to answer any questions you may have, we are here for everything you need if you are considering the decision to give baby up for adoption.
Call 1-800-ADOPTION to speak with a trained specialist, or fill out our online form to get more information about adoption.
Disclaimer
Information available through these links is the sole property of the companies and organizations listed therein. America Adoptions, Inc. provides this information as a courtesy and is in no way responsible for its content or accuracy.