How to Adopt a Baby in California [In 4 Steps]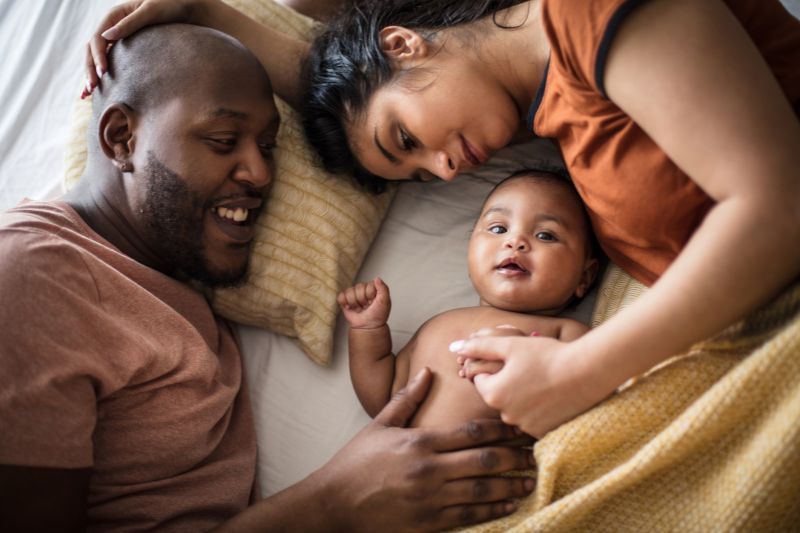 If you have found your way to this page, it must mean you are someone who is considering adopting a child in California.
Adoption is such an exciting time for those seeking to become future adoptive parents, but it can also be confusing. That's not to hinder your decision in adopting — we just know that choosing to adopt is a big step and a detailed process, so we want to help your journey to adopt a child in California successful.
Each and every adoption is different, and it is absolutely important to take every step of the California adoption process seriously. To do so means to know and understand everything that entails completing a successful child adoption in California.
Here, we want to help guide you through all the information you need when proceeding with adopting a baby in California.
Through this guide, we'll walk you through all the steps of how to adopt a baby in California. Those steps include:
Choosing a Type of adoption

Choosing the best adoption professional

Finding an adoption opportunity and getting to know the birth parents

Finalizing your adoption
If you'd like to learn more about starting your adoption in California today, you can get free information here.
How to Adopt a Child in California [In 4 Steps]
Step 1: Choosing a Type of Adoption in California
There are different ways of adopting a child from California.
California adoptive families, like yourself, have the option to pursue a domestic adoption, international adoption, or an adoption through California's foster care system. Each one has its own procedures and unique experience, but they all have one goal in mind — to provide a child in need with a loving and caring home and family.
Domestic Infant Adoption in California
With a domestic adoption, also called private adoption in California, you would work with a professional in your local area to adopt a newborn in California. Prospective birth mothers experiencing unplanned pregnancies make the brave decision to choose adoption for their baby. Working with a professional, these prospective birth mothers will create an adoption plan and choose a family (like you!) who they believe will be perfect for their baby.
Unlike other, smaller agencies, we work across the country to create families. That means our families experience shorter average wait times and greater financial assistance throughout the process.
If you dream of adopting a newborn in the U.S., then domestic infant adoption, with the help of American Adoptions, is for you.
Foster Care Adoption in California
Foster care adoptions are another way of adopting a child in California if you are not sure a domestic or international adoption is the best option for you.
By working with the state of California, a child from the state's foster care system is placed in your home for a time. Foster care placements can end when the child is reunited with their biological family, another family adopts them, or you decide to move forward with full adoption of the child.
Foster care is a great way to fulfill your dream of growing your family while also providing the love, safety and permanency that a waiting child needs.
International Adoption in California
An international adoption allows you to work with a certified international adoption agency to adopt a child outside of the United States. International adoptions tend to have a lengthier process, and often require a few more steps than domestic adoptions, but they are still just as rewarding.
Once you have decided on the type of adoption you want to move forward with, you will officially begin the full adoption process.
Step 2: Choosing the Best Adoption Professional in California
When you decide to officially adopt a child in California, the next step will be deciding which adoption professional you want to complete your adoption through.
Before deciding on your adoption professional, it's always helpful and beneficial to do plenty of research to see what adoption professionals in California are near you and will best suit your needs and wants for your adoption.
Some things to consider looking for when doing research on adoption professionals are:
Hidden fees and estimated totals costs for all resources provided

Types and amount of resources, services, and education

Wait times for adoptions

Financial protections

And more
American Adoptions can provide you with all that you will need during your California adoption process, and can get you connected with great local resources for extra assistance.
For more information on all that American Adoptions provides to adoptive families, you can click here to get more free information and learn why American Adoptions is a popular choice for adoptive families like yours.
Step 3: Finding an Adoption Opportunity
As you continue to move forward with adopting in California, American Adoptions will help you get connected with a prospective birth mother based on your adoption preferences. With any adoption in California, or any other state, American Adoptions recommends you deeply consider having some level of openness in your adoption. By considering some sort of openness when adopting a child from California, it greatly benefits you and your family, the birth parents, and most importantly, the child, in the long run.
Having openness in your adoption can be a simple means of having open communication with the birth parents. As this could take some time for everyone to adjust to, it's important to start this process as early as possible, especially before the child is born. This comfortableness is vital for birth mothers as they consider placing their child with you. The more comfortable the birth mother is, the more likely she will feel confident in her adoption decision.
Step 4: Finalizing Your Adoption Journey
After the child's birth and homecoming events, your adoption process is almost complete. The final step of how to adopt a child in California is called finalization.
When adopting a baby in California, you will have a finalization hearing, in which a judge hears your case and makes the final decision to approve your adoption.
The judge reviews your case and personal information, and decides that your adoption is completely legal, clearly ethical, and will be in the baby's best interest. Once they've reviewed everything and approve, the judge signs you parental rights of the child.
Once the finalization hearing is complete and you have your parental rights, your baby adoption in California has officially been completed. Your hopes of becoming an adoptive parent have come true! Congratulations, this is a wonderful time for you, your family, and your child.
While the legal aspects of your adoption are complete, it is always important to remember that adoption, itself, never is. Maintaining open and honest communication with your child about adoption and helping them understand who they are and where they come from is vital for healthy development and relationships they will forever experience in their life.
If you are interested in more information about adopting a child in California with American Adoption, please click here to get more free information today.
Disclaimer
Information available through these links is the sole property of the companies and organizations listed therein. American Adoptions provides this information as a courtesy and is in no way responsible for its content or accuracy.