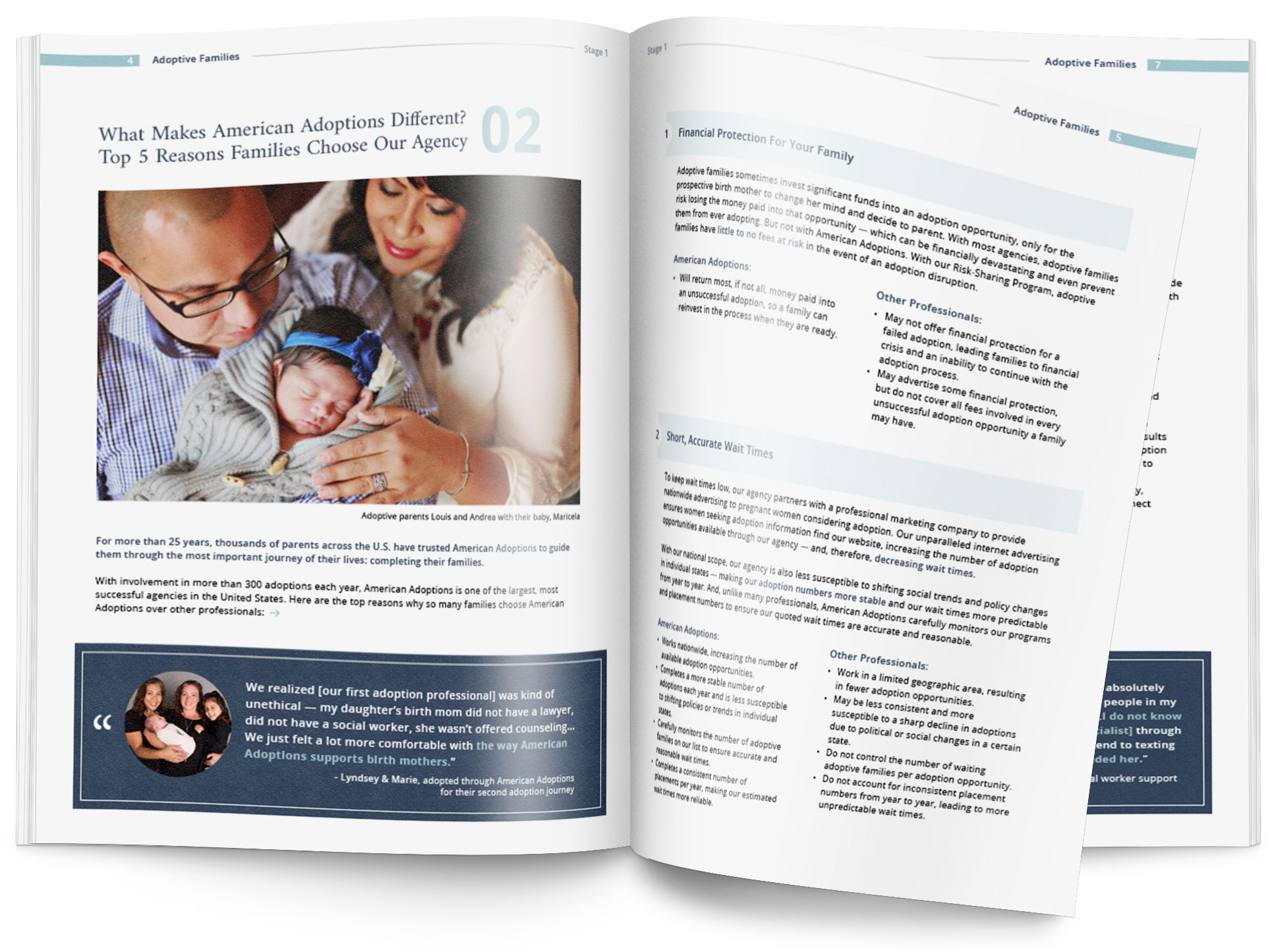 *Please note: This form is only for parents looking to adopt a baby. If you are considering placing your baby with an adoptive family, you can get free adoption information by clicking here.*
Our free information, Adoption: A Guide for Families Considering Adoption, has helped thousands of couples explore adoption and learn more about how American Adoptions can help. This comprehensive guide explains the differences between adoption professionals and their services, what to consider when choosing an adoption professional and what types of questions to ask adoption professionals. It also provides introductory information about American Adoptions services.
All Families must meet the following eligibility requirements to work with American Adoptions.
Legally married for a minimum of 2 years.
Between 25-50 years of age.
At least one parent is a U.S. Citizen . At least one or both spouses must be a U.S. citizen. For more information about using American Adoptions while living abroad; please read International Couples Wanting to adopt in U.S..
Couple has no more than two children and no child under the age of 1 year old.
**Please note that American Adoptions is not able to serve residents of New Jersey and New York. At this time, American Adoptions is not able to make exceptions to any of our requirements.
All information is kept strictly confidential. You can read our privacy policy.