Cost of Adoption in California
How Much Does Adoption Cost in California?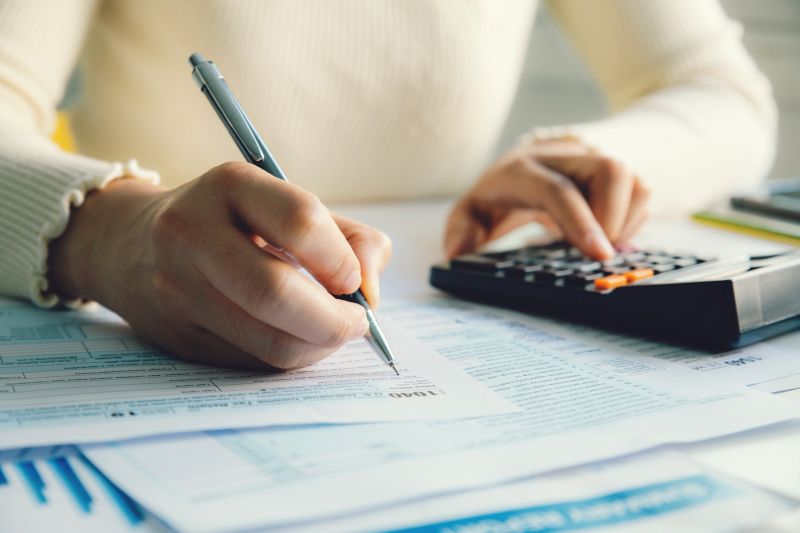 Adoption can truly be a wonderful experience for you, your family, and the child you adopt. But, we also know it can come with a lot of worries, namely, "How much does it cost to adopt a child in California?"
Every hopeful adoptive parent thinks about the cost of adopting a child in California, and there is nothing wrong with that. If you are someone who wants to build and grow your family, thinking about and understanding all the adoption expenses in California is incredibly important to you.
Our team at American Adoptions understands that, and we always strive to be transparent and honest with our answers and the information we provide about all adoption costs and fees in California.
Here, we'll discuss important information you need to know about how much it costs to adopt a child in California.
How Much is it to Adopt a Child?
The cost of adoption can vary depending several different factors. Your total adoption costs will be based on the type of adoption you choose, the agency you work with, and other factors, such as how much adoption financial assistance the birth mother is able to receive in her situation.
California adoption costs cover a wide range of areas of the adoption process:
Advertising

Matching

Case management

Counseling

Support

Legal expenses

Medical expenses

Living expenses

And more
Overall, average California adoption costs typically range anywhere from $40,000 to $70,000 for domestic infant adoption. We understand that is quite the price range, and can be a little shocking to some. However, it's important to know that price range will vary with each adoption agency out there.
The costs listed above will vary depending on the adoption professional you work with, as will the quality of services you receive.
It is also important to note that there can be a difference between the total cost of adoption in California and the estimate you may receive from different adoption professionals.
Any professional you consider working with should provide an estimation of the total costs of adoption. When you receive a quote from the adoption professional, always ask specifically what is included in that quote and if they have fixed agency fees. When you ask, that's where you can find what hidden fees might be included that weren't discussed previously, or that you had ever considered until that point.
With American Adoptions, the average adoption costs in California include:
Living expenses

Medical expenses for the birth mother and baby

Legal and termination fees

Agency fees

Non-expiring advertising fees

Travel for the agency, if necessary
We have fixed agency fees, and we vow to never give a misleadingly low estimate. We believe in providing full services and top quality and, most importantly, being open and honest with prospective adoptive families about California adoption expenses.
Agency Fees
California adoption costs are broken down into two main areas of costs: agency fees and variable expenses.
We'll start with agency fees, which is all money paid to the adoption professional you work with for your adoption. These fees cover all the services that contribute to the overall adoption process and experience. The main types of agency fees you can expect to find with most adoption agencies are:
Advertising services

Matching services

Counseling and support
Advertising Services
Most adoptive families work with an adoption agency or other professional because they need help with finding a prospective birth mother. Advertising expenses tend to make up a major portion of agency expenses, as well as contribute to the time an adoptive family will be presented with an adoption opportunity.
The amount of money spent on advertising by the adoption professional is often consistent with the number of expectant mothers they work with at a given time. The more advertising and more expectant mothers, the better chance you have to be provided with an adoption opportunity.
Adoption expenses in California can add up quickly, especially for the birth mother. You don't want to wait a long time to grow your family, so being willing to work with your agency a little more with advertising can help quicken the experience and help you financially in other areas of the adoption process.
Matching Services
Matching services through an adoption agency are meant to help birth mothers who are considering adoption and have connected with an adoption agency find the right adoptive family for her adoption plan. Services like assistance with contact between the birth mother and the adoptive family, helping the birth mother connect with a social worker, and even profile developments for adoptive families can all be included in matching services.
Counseling and Support
Adoptive families are usually asked to cover the costs of counseling (and more) in order to help keep the option of adoption free for pregnant women. Counseling is one of the most important services for women who are facing an unplanned pregnancy and choosing to go through an adoption plan.
Having support like counseling and other related services allows women in these situations the opportunity to address their fears and worries about placing their child for adoption. It is a time of processing, grieving, and coping with all of the thoughts and emotions they are experiencing through the adoption process.
Counseling may be just a small portion of the cost you pay for the adoption in California, but remember that this service provides vital support for pregnant women. It can help them stay fully committed to their adoption plan. This is helpful for you, the adoptive parent, so that you can have a successful adoption and let the birth mother know their child will always be loved and cared for.
Variable Expenses
Variable expenses are the expenses required in every adoption in California. These can vary by agency, state, and other factors. It is truly up to the adoption professional to help keep the total cost of all variable expenses in the adoption as minimal as possible.
Legal Services and Expenses
Legal services and expenses tend to make up a larger portion of the total adoption costs in California. An adoption attorney or lawyer is required during the adoption process to ensure all legalities are met and successfully processed.
While it is challenging to determine what the adoption expenses in California would be for legal expenses altogether because of differences in each state for adoption laws and processes, it is important to have solid legal services and support during your adoption.
Living Expenses
Women who are considering adoption often need help covering financial costs, including basic living expenses. Adoptive families may cover the costs of rent, groceries, utilities, clothing, and more. The adoptive family will pay the living expenses to the adoption professional, who will then follow legal procedures to cover these costs for the prospective birth parent.
If a birth mother doesn't receive the support she needs, especially financially, by the adoption agency or professional she chose to work with, this could cause problems with the adoption being able to move forward. She may choose to find a different adoption agency or professional to work with, or may completely change her mind on going through with the adoption altogether. This is why it is important the birth mother knows she will be supported during her pregnancy and adoption process by the adoption agency and the prospective adoptive family.
Medical Expenses
Adoptive families are generally expected to cover the costs of all adoption medical expenses for the birth mother and the child that are not covered by the birth mother's insurance. This can add up quickly and be a large portion of the overall cost of adoption in California, especially if the birth mother's insurance pays little to nothing, or is simply nonexistent.
This is not meant to be a hindrance to you while considering an adoption for you and your family. However, it is a good area of discussion to have with your adoption agency. It's best to have a full picture of how they support the birth mother and provide guidance to the adoptive family about the cost of adoption in California.
Have More Questions on California Adoption Costs?
We understand adoption costs in California cover a lot of ground and can add up quickly for adoptive families like you. We don't provide this information to deter you from adoption. Instead, we strive to provide you with full, honest, and transparent information to help you feel more prepared when you begin your adoption process.
The information above about the cost of adopting a child in California is a lot to take in and process, and we understand if you have more questions or don't understand some of those points. We don't want you going through your adoption process confused, so we encourage you to click here to get more free information.
We want you to be ready and confident when you decide to begin your adoption journey. Reach out to us —we're here to help guide you to a successful adoption experience.
Disclaimer
Information available through these links is the sole property of the companies and organizations listed therein. American Adoptions provides this information as a courtesy and is in no way responsible for its content or accuracy.