Long Beach Adoption Agencies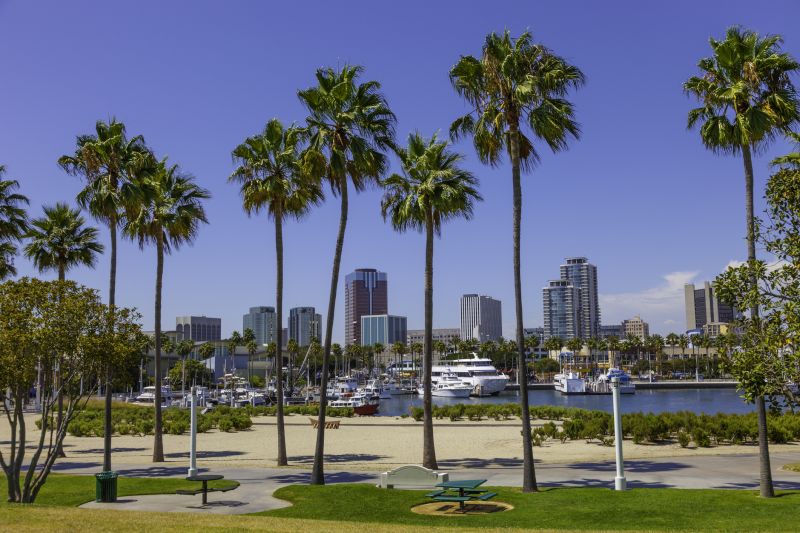 If you're starting your adoption journey in California, then you'll want to find the best adoption agency to help you. Long Beach is home to many adoption agencies, offering you a wide range of options that might leave you feeling overwhelmed.
But, don't worry. We're here to provide you with a better understanding of the different types of adoption agencies in Long Beach. Whether you're a prospective birth parent considering options for an unplanned pregnancy or a hopeful parent looking to build your family through adoption, we're here to help. With American Adoptions of California by your side, you'll be on the right path toward a smooth, stress-free adoption journey.
You can always contact us online or call 1-800-ADOPTION to get more free adoption information now. Our experienced specialists are ready to help you navigate your adoption journey.
Why Should I Use a Long Beach Adoption Agency?
When it comes to selecting an adoption agency in Long Beach, you'll discover many benefits from choosing the right one. At American Adoptions, we take pride in providing a comprehensive adoption experience that sets us apart from other adoption agencies in Long Beach.
Whether you're an expectant birth parent in search of counseling and guidance or an adoptive family needing support with home studies and matching , we go the extra mile to provide comprehensive services throughout your adoption journey. Below are some services that help us stand out as one of the best adoption agencies in Long Beach:
How to Give a Baby up for Adoption in Long Beach
As you begin your Long Beach adoption journey, the path may vary depending on your circumstances. Although each adoption situation is unique, there are some general steps you can expect. If you're placing your baby up for adoption, then Long Beach adoption usually consists of five steps:
At American Adoptions, we've developed an infant adoption program specifically tailored to offer unparalleled support throughout the process. Through our infant adoption program, you'll find peace of mind knowing that your child will be placed with a loving adoptive family.
How to Adopt in Long Beach
For hopeful adoptive families, the Long Beach adoption process can differ depending on the specific type of adoption you pursue. Each type has its own set of requirements, but they share a common goal: to offer a nurturing home and family to a child. Below is an overview of the various types of adoption agencies in Long Beach:
Domestic Infant Adoption
When a prospective birth mother faces an unexpected pregnancy, she may choose adoption as her unplanned pregnancy option. As one of the leading national adoption agencies in Long Beach, American Adoptions specializes in domestic infant adoption.
Our services span the nation, helping us find a wide variety of adoption opportunities. This broader scope leads to shorter average wait times and a greater chance of finding the perfect match. If you want to adopt a newborn within the U.S., then domestic infant adoption can be an ideal choice for you. Here are five steps the process includes:
Foster Care Adoption
If you're contemplating adoption in Long Beach and want to adopt an older child, then foster care adoption can provide a great path to welcoming a child into your family. As an affiliate of American Adoptions, Family Connections Christian Adoptions specializes in connecting hopeful adoptive parents with children eagerly awaiting their forever families.
We actively help children from the foster care system find those forever families in Long Beach. Our fos-adopt program creates stable, secure placements, minimizing the chances of disruptions once a child is welcomed into your home through our focus on "low-risk" adoptions. This means reunification with the child's birth family is unlikely.
By considering foster care adoption in Long Beach, you'll have the chance to provide a nurturing environment for children who are in need of a loving family. If you're interested in this fulfilling journey, then here are five steps you'll take:
As a prominent foster care adoption agency in Long Beach, we're dedicated to offering support and comprehensive education necessary for a seamless adoption journey.
Your Next Steps
Long Beach offers a wide range of adoption agencies, each with its unique services and expertise. By selecting the right agency, you can navigate the emotional and complex adoption process with confidence, knowing that you have a dedicated advocate by your side.
To begin the adoption process in Long Beach, contact us online or call 1-800-ADOPTION now to get connected with an experienced adoption professional. We're ready to help you begin your adoption journey.
Disclaimer
Information available through these links is the sole property of the companies and organizations listed therein. American Adoptions provides this information as a courtesy and is in no way responsible for its content or accuracy.