Putting a Baby up for Adoption Costs You Nothing in California
What Birth Mother Financial Assistance in California Covers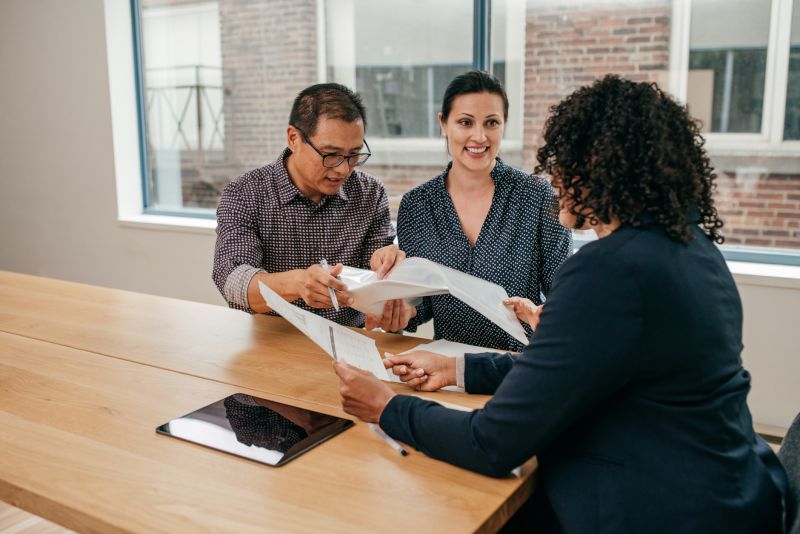 Through financial assistance from the adoptive family, putting a baby up for adoption costs nothing for birth parents in California. This includes basic services like:
Medical care

Legal representation
How does birth parent financial assistance work?
This guide will answer that question and more about the financial steps of the adoption process. Also, you can get answers to all your pregnancy- and adoption-related questions now when you call us at 1-800-ADOPTION or contact us online.
Birth Parent Financial Assistance in California [The Cost to Put a Baby up for adoption]
As a prospective birth parent considering adoption, you may have heard that you can get paid for adoption in California.
Although that is not technically true, adoption is always free for you. And, almost all birth parents who work with us are eligible for adoption financial assistance in California.
When you place your baby for adoption with us, you're entitled to adoption financial assistance that covers all pregnancy- and adoption-related expenses. This ensures that the cost to put a baby up for adoption is 100% free for you.
During your adoption journey, the hopeful adoptive family will cover many of the necessary adoption expenses.
As a result, birth mother financial assistance in California can be incredibly helpful. To give you some examples, this assistance can cover the cost to put a baby up for adoption and expenses like:
Rent and utilities

Transportation to doctor's appointments

Groceries

Maternity clothes

And much more
You'll receive living expenses that cover anything relevant to your adoption process. But, any expense deemed "unreasonable" by the court will not be reimbursed.
In California, any time you request the hopeful family to pay legal, medical or counseling fees, it will need to be in writing. You will have to provide the hopeful adoptive family with written receipts for any purchases.
If you are unsure what will qualify for adoption financial assistance, then we can explain that to you. Fill out this contact form to get in touch with one of our adoption specialists today. They are ready to help you understand the cost to put a baby up for adoption.
How to Get Birth Mother Financial Assistance in California
The cost to put a baby up for adoption is always covered. Now that you know what birth mother financial assistance pays for, how do you receive it?
When you work with a licensed adoption agency like us, you can rest assured that the fees of the process won't come out of your pocket.
Working with a licensed agency ensures that everything involved in your adoption plan is legal, fair and ethical.
We make sure that you'll receive as much birth parent financial assistance as possible to cover any and all cost to put a baby up for adoption. Our agency is licensed in every county in California, which means that we can help you with the adoption process no matter where you live in the state.
From beginning to end, we'll guide you through each step of this beautiful journey. Although the amount you receive will depend on your specific circumstances, we'll coordinate this financial assistance for you.
In California, an adoptive family is legally allowed to assist birth parents with the cost to put a baby up for adoption and the expenses that follow, like:
Financial needs related to pregnancy

Those paid for the welfare of you and the baby

Medical bills during pregnancy and after delivery (around four to six weeks)

Unusual medical circumstances

Rent and utilities

Doctors' appointments

And more
Why Birth Parents Receive Financial Assistance
You're making such a selfless, brave decision when you choose adoption. You are giving your baby the chance of a bright future that you know couldn't be possible otherwise. The last thing you should have to worry about is paying for your child's lifelong happiness.
That's why we provide the support, guidance and services you need. We also offer birth parent scholarships when you work with us during your adoption journey.
American Adoptions of California has more than 30 years of experience, so we are well-educated about adoption laws and the financial assistance available to you.
As an affiliate of one of the largest national adoption agencies, we provide free adoption services and facilitate the California adoption financial assistance you're entitled to. This allows you to focus on what truly matters: taking care of yourself during pregnancy and not worrying about the cost to put a baby up for adoption.
We will do everything that we can to ensure that your adoption process is as smooth and stress-free as possible.
***
If you have any more questions about how financial assistance can cover the cost to put a baby up for adoption in California, then we are more than happy to answer them for you. You can get more adoption information now when you fill out this contact form or call us at 1-800-ADOPTION today.
Disclaimer
Information available through these links is the sole property of the companies and organizations listed therein. American Adoptions provides this information as a courtesy and is in no way responsible for its content or accuracy.