Unplanned Pregnancy Help in California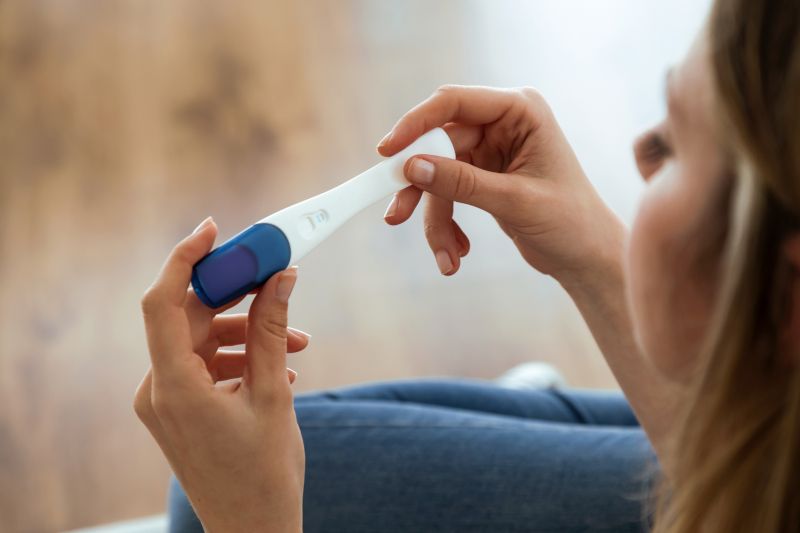 Because an unplanned pregnancy can change your life, you are likely trying to figure out your pregnancy options in California. Call 1-800-ADOPTION to discuss your options with a professional.
Understanding the unplanned pregnancy options you have available and determining which is best for you and your situation may help ease your mind during a stressful time. We want you to know that you are not alone throughout all of this. American Adoptions is here to help.
Many women are in a similar position as yours.
For this reason, we have created this guide for unplanned pregnancy help in California. Here you will find information on the options available and the professionals who can help. Anytime you have questions about your pregnancy options or anything related, you can call 1-800-ADOPTION or fill out our online form to get the answers you need, from a trusted professional.
An unplanned pregnancy may seem impossible to handle, but you have pregnancy options to help you through it. Continue reading this guide to learn more about those options.
Unplanned Pregnancy Options in California
When you first find out you are having an unexpected pregnancy, it's likely there is a bit of shock, disbelief, and maybe some panic. Once you come to terms with the reality of being pregnant, you may be wondering what your pregnancy options are.
When you are pregnant, there are three options, parenting, placing your baby for adoption, or abortion. Determining which is best for you is a personal choice that takes plenty of thought and research. Below, you will find more information on the three pregnancy options available.
Parenting in California
An unplanned pregnancy in California sparks many different thoughts and emotions. After the initial shock wears off, you start to think a bit more logically when dealing with an unwanted pregnancy.
Oftentimes, women question, "Am I ready to be a parent?" You may find yourself asking this question for many different reasons. Reason like:
Whatever is causing you to doubt your readiness to parent is completely natural — parenting is a life-changing decision. It shows great responsibility on your part that you aren't just hopping into such an important role, and that you understand the impact of choosing to raise a child.
You may consider contacting local WIC offices — which are government agencies put in place to help women, infants, and children — to determine what kind of financial help may be available for you and your baby.
Keep in mind, you are in complete control of your decision to parent, or explore other pregnancy options for your baby. Nobody else can make that decision for you. Parenting is a very admirable decision, and many women facing unplanned pregnancy determine it is their best option.
If you are still weighing your options, you also have two other options. Continue reading to learn more about those unplanned pregnancy options below.
Adoption in California
Knowing how to handle unplanned pregnancy is difficult. You know you have the option of parenting, but with so many uncertainties, you may not be ready. If you do not feel like you are ready to parent your child, but want to provide them with the best life and opportunities imaginable, you may consider adoption for your baby.
Adoption changes the lives of everyone involved.
For Birth Mothers:
For Adoptees:
For the Adoptive Family:
Although choosing adoption can be a difficult decision, for most birth mothers, it is the absolute right choice.
"Even though adoption was the hardest decision I will ever make in my life, American Adoptions also made it the best decision I've ever made in my life," Erika, a birth parent who chose adoption for her baby, said.
By clicking here, you can read her story, as she shares her adoption experience — the difficulties and the positive aspects. Gaining the personal insight of birth mothers who have been in your shoes and know exactly what you are going through, can help you better understand what your future may hold during your unplanned pregnancy. You can also read and listen to other birth mother testimonials by following this link.
Understanding the adoption process is helpful when determining if this is the best path for you and your baby. With Over 25 years of experience as one of the nation's leading domestic infant adoption professionals, American Adoptions can help educate you on the process and take care of everything along the way — allowing you to focus on a happy and healthy pregnancy.
To help relieve any financial concerns you may have about your pregnancy or adoption, as a birth mother, 100% of your expenses are paid for through financial assistance with our team and by the adoptive family. Some of the services that are covered include:
With a combination of our team and partnering with a local California affiliate agency, we make sure you are in control of your adoption. From choosing the adoptive family you want for your baby, the type of relationship you wish to have with the family and your child, to which hospital you will deliver your baby. You choose every step in the process, and American Adoptions helps ensure these choices are implemented throughout your pregnancy and adoption.
No matter if you are just considering your pregnancy options, or are ready to begin planning your adoption in California, you can always call 1-800-ADOPTION with any questions or concerns you may have, or fill out our online form to get the answers you need.
Our trained adoption specialists will walk you through the process, discuss your situation and provide any guidance or assistance necessary to help put your mind at ease during this troubling time.
Abortion in California
The third of your unplanned pregnancy options in California, if you do not feel ready to parent and do not want to pursue adoption, is an abortion.
During an abortion, you will undergo a medical procedure, which must be completed by a licensed professional. It is important to note, that although this may seem like an immediate solution, there are very small medical risks associated with this procedure, you may experience some pain after your procedure, and many women have long-term issues coping with their decision.
Legally, California is known to have some of the most relaxed abortion laws in the United States. Some of those laws and regulations include:
If you'd like to learn more about abortion as an unplanned pregnancy option in California, you will first want to reach out to a reliable, unbiased source such as Planned Parenthood.
Planned Parenthood is an organization founded on behalf of women just like you, who are facing an unplanned pregnancy and are exploring their options. By contacting them, you will be put in contact with a professional who will educate you on the abortion process, the impact it can have on you, both physically and emotionally, and you will also be able to get answers to any questions you may have.
Your Next Steps
Dealing with an unplanned pregnancy does not have to be as scary as it may seem. Professionals are here to make sense of your situation and guide you down the best path. Although there is a factor of shock and disbelief, we are here to help provide clarity and comfort.
No matter which pregnancy option you may be leaning towards, or if you just need information on your unplanned pregnancy options and answers to your questions, call 1-800-ADOPTION to speak with a trained professional and to determine what is best for you and your pregnancy today.
Disclaimer
Information available through these links is the sole property of the companies and organizations listed therein. American Adoptions provides this information as a courtesy and is in no way responsible for its content or accuracy.