How U.S. Adoption Works in California
4 Ways to Complete an Adoption in the U.S.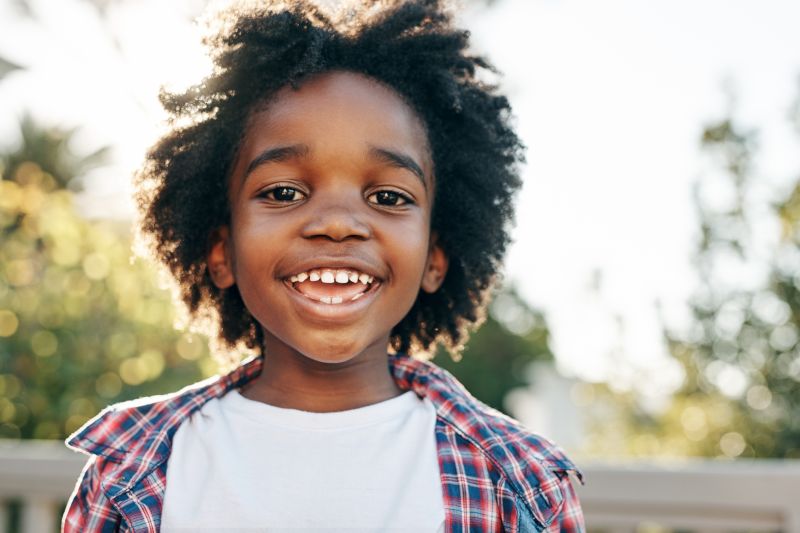 Whether you are interested in the U.S. adoption process in California out of curiosity or are considering domestic adoption for your family, American Adoptions of California is here to help you.
There is so much to learn about the process, so we'll guide you through every step and cover the most important questions you might have about how to adopt a child in the U.S.
We provide services and resources to both hopeful adoptive families and prospective birth mothers on their journey through adoption. This guide is to help those wondering how to adopt a child in the U.S. But birth mothers, if you want to learn more about the private domestic adoption process, you can connect with an adoption professional today when you complete our free online form.
Below, we will answer your questions about the adoption process in the United States and how to adopt a child in California. Still need more answers after reading? An adoption professional can help you through your domestic infant adoption starting when you call us at 1-800-ADOPTION.
4 Primary Ways to Complete the U.S. Adoption Process in California
There are several ways to complete an adoption in California. The U.S. adoption process usually goes one of four routes for hopeful adoptive families, which include:
There are many factors to consider when you are deciding which type of adoption is best for you and your future. Each type can have significant differences in:
Costs and fees

Wait times

Child's age

And more
If you are not prepared to spend a lot during the process, foster care adoption can be the right choice for you. If you want to welcome a newborn to your family, then domestic infant adoption would be your best option. Private infant adoption is our specialty, but what exactly is it?
Domestic Infant Adoption
In its simplest terms, it is when parents from the U.S. adopt a newborn from the U.S.
In the domestic adoption process, a woman experiencing an unplanned or unwanted pregnancy chooses adoption for her baby. Separately, hopeful parents work with an adoption professional to create adoption profiles and complete other adoption requirements. Then, a prospective birth mother can view the profiles and, when she is comfortable, choose a family to adopt her baby.
Let's explore how the U.S. adoption process works in California.
How to Adopt a Child in the U.S. [3 Main Steps in California]
The first step is making sure you are willing and ready to begin the adoption process. Some families choose adoption for various reasons — the most common being:
Infertility

A sense of calling

A desire to help

Personal history
These are only a few of the reasons someone might choose the adoption process in the U.S. Whatever has brought you to adoption, you should be proud of your story and eager to grow your family in this beautiful way.
Once you are sure that adoption is right for you, you can begin the U.S. adoption process in California. Researching reputable adoption professionals can be an extensive and time-consuming step in your adoption journey because there are several different types of professionals. But choosing one that can meet your needs and support you through the whole process is vital.
And we've made it easy to find a trusting professional: us!
American Adoptions of California is a full-service domestic private adoption professional ready to work with you and to complete a domestic infant adoption from start to finish.
As an affiliate of a larger national agency, our national reach can bring you better adoption opportunities because we work with more pregnant women looking to adopt. Instead of going at this alone, have a reliable, national adoption professional, like us, take care of you.
You can get in touch with one of our adoption specialists today to begin your adoption process. After your initial phone call or point of contact, we'll get you set up with the many resources and services we offer.
Step 1. Explore American Adoptions of California's Services [California Adoption Requirements]
Keep in mind that adoption laws vary from state to state. So, in addition to California adoption requirements hopeful adoptive families must meet, American Adoptions of California also has prerequisites. These include completing:
To help complete your home study, we have partnered with Family Connections Christian Adoptions. This organization provides services, like home studies, to families from not only in the United States but from around the world.
One adoptive couple, Sarah and Ken, first started working with American Adoptions in early 2017. Both of them were working full-time jobs, so it was difficult for them at times to schedule home visits. Though the process may have taken longer than most, Sarah and Ken said they did what was best for them.
American Adoptions of California offers flexible resources that benefit hopeful adoptive families.
"The time for the home study is on the adoptive parents," Sarah says. "So, if they want to finish it in six months, great. If they want to take a few years and take their time, that's fine. It's all about how soon they want to bring a child into their family."
Following the finalization of the family profile, their wait was not nearly as long. Just nine weeks later, they found out a prospective birth mother chose them.
The family profile gives adoptive couples a platform to tell their story to all birth mothers considering adoption who read them. With American Adoptions of California, you will also create an adoption video profile that has proven to benefit hopeful adoptive families more than those who just create a profile page.
Step 2. Get to Know the Birth Parents
The majority of adoptions today are open. American Adoptions of California requires families to agree to some level of openness in an adoption because of the benefits, like:
Adopted children better understanding the reasons for their adoption

Adopted children having more positive feelings toward their birth mother

Birth parents and adoptive families reporting more positive experiences

Birth parents and adoptive families tending to be more satisfied with the adoption process

And more
Whether the communication is in-person or through email or phone calls, getting to know each other well before the child's arrival will help kick-start a solid, trusting relationship.
But, no matter what, the type of adoption is always the birth mother's choice.
Step 3. Finalizing Your Adoption Journey
When the adoption finalization day comes, it is one to celebrate! This day marks the official completion of your U.S. adoption process in California and makes your child an official member of your family.
To get to this day, there are just for few finalization steps for the state of California, such as:
Once all these requirements are met, you will have a final adoption hearing. As daunting as it sounds, it is typically quick and easy, and nowadays, they sometimes take place over the phone instead of in a courtroom.
After the finalization hearing takes place, the legal steps of your adoption process are complete. Congratulations! As a hopeful adoptive parent, you've waited for this day for a long time.
However, the adoption process is never actually over. Talking about adoption with your child and helping them to understand their story is a lifelong journey and one that we can help you with. Call us at 1-800-ADOPTION for free support and guidance.
Learn More about the U.S. Adoption Process in California
If you have more questions about how to adopt a child in the U.S., or if you are ready to begin your adoption process today, you can get additional free information online.
Prospective birth mothers reading this and considering adoption can get more information when they complete this form and connect with a professional today.
Disclaimer
Information available through these links is the sole property of the companies and organizations listed therein. American Adoptions, Inc. provides this information as a courtesy and is in no way responsible for its content or accuracy.