Foster Care Adoption in California [In 5 Steps]
How to Complete a Foster Care Adoption in 5 Steps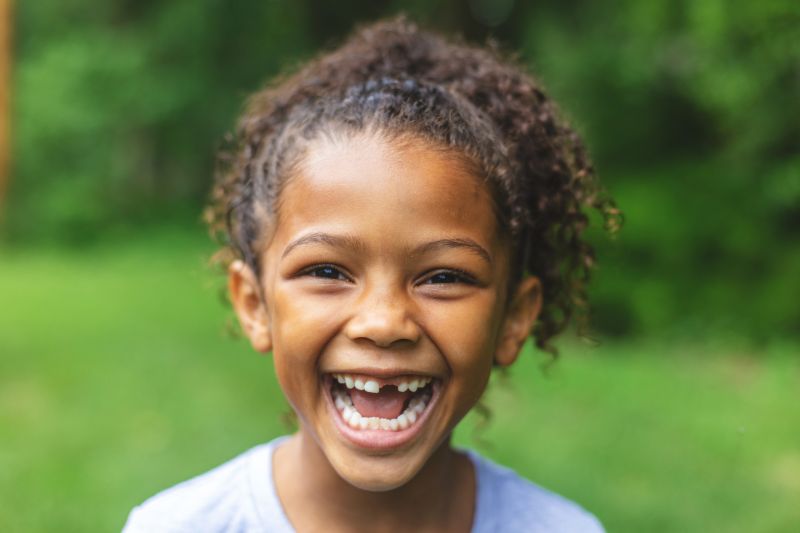 Though American Adoptions of California exclusively completes private domestic infant adoptions, we're here to help you get the necessary information about any type of adoption in California you pursue. This guide will show you:
Why adoption through foster care in California may be the right choice for you

The difference between a private adoption and a foster care adoption in California

Where to find the best agencies for foster care in California
Starting or growing your family can be a wonderful experience. To help you out, we'll get you connected with all the resources you need to complete your adoption journey.
To get more free information now about which type of adoption may be best for you, contact us online today.
How Does Foster Care Adoption in California Work? [5 Steps Hopeful Families Will Complete]
The main goal of the foster care system is to reunite the child with their biological parents.
Its purpose is to provide a child with a safe, temporary home while a state judge decides whether the child's biological parents are able to parent them again.
If the parents meet the judge's reunification plan requirements then they can regain parental rights and bring their child home. This is the most common outcome.
But if the parents don't meet those requirements, the judge can terminate the parental rights. The foster family can then pursue foster care adoption, or foster-to-adopt. Or, hopeful adopticve parents can adopt the child out of the foster system.
Once you've decided that adoption through foster care in California is the path you want to take, the steps in California are much like those you would take anywhere else in the country.
Step 1: Contact a Foster Care Adoption Agency
Because California is a large state, there are different California counties that work to meet all the foster care system's needs.
If you would like to pursue adoption through foster care in California or learn more about it, then you can contact any of these California foster care adoption agencies:
Step 2: Complete Parenting Classes
Taking parenting classes is a big step in the foster care adoption process because they'll help prepare you for your new life with a child. These classes address:
The child's developmental needs and delays

Protection and safety of the child

Positive relationship building
Depending on the agency you work with, you'll take either TIPS-MAPP (Trauma Informed Permanence and Safety-Model Approach to Partnerships in Parenting) or PRIDE (Parent Resources for Information, Development, and Education).
Step 3: Complete a Foster Care Application
To start, you must be at least 18 years old and 10 years older than the child to be a foster parent in California. If you check those boxes, then next you'll need to attend an orientation and submit a foster care parent application.
The Resource Family Approval application provides information about you, your home and why you wish to pursue adoption through foster care in California.
In the application, you'll also indicate your preferences for the adoption, such as the age range of children you're willing to adopt. This information will then help your social worker create a parent profile for you.
Step 4: Complete Background Checks and a Home Study
Following pre-approval training and CPR certification, hopeful adoptive parents will complete criminal and employment background forms.
As for the foster care adoption home study, this process is exactly like it would be for a private adoption home study. The social worker will look for things like:
Cleanliness and safety of the house

Whether the family can afford a child

Eagerness to adopt from the couple
They will also interview all adults living in the home. Although some hopeful adoptive parents feel nervous about the home study, your social worker is just making sure that you're as prepared as possible.
Step 5: Wait for Placement
Depending on your adoption preferences and needs, your waiting time for placement will vary. After placement, you'll undergo a finalization hearing, just as you would with a private adoption. You'll appear in a local court, the judge will ask you a few questions and then they'll sign the finalization decree. Once that's signed, the adoption is official.
You can learn more about this from the California Department of Social Services.
Why Do People Choose Adoption Through Foster Care in California?
In California, there are roughly 60,000 children in the foster care system every year. And though there are about 5,500 children adopted in California each year, another 2,000 children in California need an adoptive family every day.
When considering adoption through foster care in California, keep in mind that these children will most likely be older, be in a sibling pair or have disabilities.
Also, the Los Angeles County alone has over 33,000 children in foster care who have experienced abuse or neglect. Many people choose to adopt from foster care so they can give children the loving homes they have always deserved.
Where to Find More Information and Resources for Foster Care Adoption in California
No matter what type of agency you use for foster care adoption in California, adoption can be a wonderful gift for you and the child. To learn more about adoption through foster care in California, the following resources can be a great place to start:
To find more California foster agencies, the National Foster Care and Adoption Directory Search through Child Welfare Information Gateway is also helpful.
You can also fill out our online contact form to get more free information now. We'd be happy to help you learn more about the differences between private infant adoption and adoption through foster care in California.
Disclaimer
Information available through these links is the sole property of the companies and organizations listed therein. American Adoptions, Inc. provides this information as a courtesy and is in no way responsible for its content or accuracy.