Adoption Resources in Fremont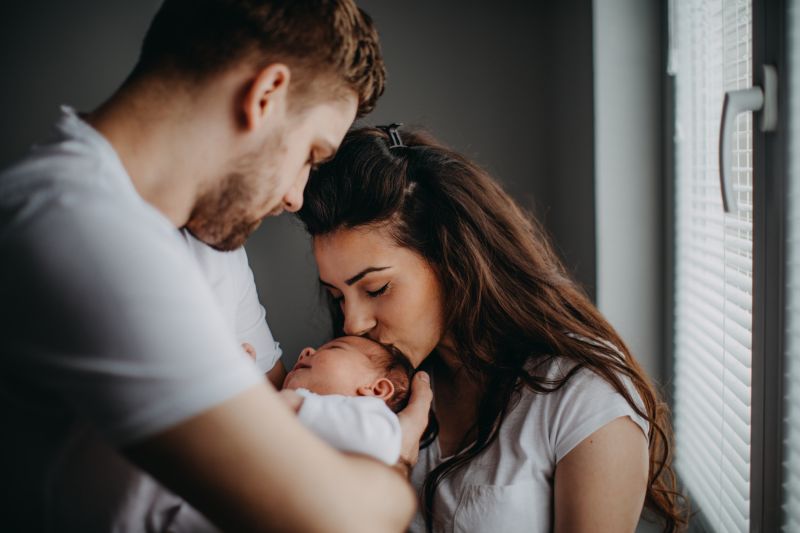 Because the adoption process can be complicated and is so important, you want the expertise of one of the best adoption professionals in Fremont by your side.
Whether you are a prospective birth parent or a hopeful adoptive family considering adoption, this guide helps you understand the significance of working with the right professionals during an adoption in Fremont. It will also help you know what you should be looking for, as well as connect you to adoption professionals in Fremont who can provide the services you need throughout your adoption.
If you have questions about the California adoption process, or anything related to unplanned pregnancy, you can always call American Adoptions at 1-800-ADOPTION to speak with a trained specialist and to get answers to any questions you may have. You can also fill out our online form to get more information about your options for adoption in Fremont.
In the meantime, continue reading this guide to learn more about the adoption agencies in Fremont, California.
Choosing Adoption in Fremont
"You have to have a great amount of love to place your child for adoption," said Erika, a birth mother who placed her baby for adoption with our agency.
If you are considering adoption as a birth mother, you are doing so out of love for your baby. You want what is best for them and you realize that may mean placing them with a family who will be able to provide everything you dream for them. Although this decision doesn't come easy, you will know in your heart that you are making the right decision, whatever that may be.
"Even though adoption was the hardest decision I will ever make in my life, American Adoptions also made it the best decision I've ever made in my life," Erika goes on to say about her decision to place her child for adoption.
You can read her adoption story here, which can help you relate to birth mothers who have experienced the same feelings you may be currently going through. As an adoptive family, you are adopting out of the love you have to give to a baby. Rather you are hoping to become parents for the first time, or are utilizing the life-changing opportunity adoption provides to help you grow your family, you want to provide the care and support children deserve.
By clicking here, you can read stories and testimonials from adoptive families who shared the same excitement and nervousness you may be feeling. You can gain insight on what to expect throughout the process and what the experience of working with American Adoptions can be like.
For birth mothers and adoptive families alike, the reasons behind what has led you to consider adoption will vary for everyone, but the goal of why you are choosing adoption remains the same — providing a lifetime of love and opportunity.
Adoption professionals in Fremont are here to help you with these goals. Continue reading to learn how American Adoptions can assist you throughout your entire adoption, and well after placement occurs.
Find Adoption Agencies in Fremont [And Other Adoption Professionals]
The adoption professional you choose will impact the overall experience of your adoption. American Adoptions understands the significance of your choice in a professional and takes pride in the responsibility at hand.
American Adoptions is here to guide you through one of your life's biggest decisions, and to help make your adoption go as best possible.
Your needs come first.
Our goals are to provide the service and support you need, put your mind at ease, and take care of every step in the process — this way you can focus on achieving your adoptive dreams of finding the best adoptive family or begging your new journey into parenthood.
As a local affiliate of a larger national agency, we will provide everything you need, all in one place. By working as an adoption facilitator and partnering with a local California affiliate agency, you can be sure to have all the support you need to complete steps of the adoption process. Some of the services we provide include:
When you choose American Adoptions, you do not only get the experience and range of a national adoption agency, but you also get the personal feel of a local expert — thanks to our offices located in California. Our nearest office for adoption in Fremont is located at:
7257 N. Maple Ave.
Suite 101
Fresno, CA 93720
With such an important decision, you want to be sure you can lean on a professional you can trust. If you have any questions about the services we provide during your adoption or any other questions about the Fremont adoption process, give us a call at 1-800-ADOPTION or fill out our online form.
More Adoption Professionals in Fremont
You will likely require the assistance of other adoption professionals at some point throughout your adoption. Below you will find the types of professionals you may need and the services they can provide.
Fremont Adoption Attorneys
Whether you are a hopeful adoptive family or a prospective birth mother you'll need to work with an experienced Fremont adoption attorney Your attorney will ensure your adoption is being complete ethically and legally, as well as educate you on any California adoption laws, rights, and legal steps in the process.
With a wide array of trusted legal providers, American Adoptions can connect you to local attorneys so you do not have to stress over finding legal representation on your own.
For birth mothers, your attorney costs are covered when you choose adoption. You can rest easy, knowing you have the best attorney by your side, without any concerns about costly legal fees.
If you would prefer to find your attorney, or are working with an agency that cannot pair you with a trusted attorney, you may consider any of the following Fremont Adoption attorneys:
Fremont Adoption Home Study Providers
The first step for hopeful adoptive families to complete before they can be approved to adopt is the adoption home study.
To complete this step, you will need to work with a California-licensed home study provider. The home study includes home visits, background checks, medical history checks, interviews with references, and much more. This is one of the lengthier portions of the adoption process, but your specialist will educate you fully on the requirements.
To find a Fremont adoption home study provider, visit 1-800-homestudy to find professionals in your area.
Fremont Foster Care Adoption Professionals
If you are a hopeful adoptive family with dreams of adopting an older child, a child with special needs, or a sibling group, have you considered adopting a child from foster care?
Although American Adoptions is unable to complete foster adoptions, we fully support the life-changing opportunity they provide. If you feel this type of adoption best matches your adoptive goals, we suggest you contact any of these professionals to learn more about fostering or how to foster-to-adopt in Fremont:
Fremont Adoption Court System
For your adoption to be legally recognized as complete, adoptive families must go through a finalization hearing, which will take place in Alameda County court.
Although it may sound intimidating, there is nothing to fear. Your adoption specialist and attorney will be with you every step of the way and prepare you for this exciting moment. Once the Judge gives their final decree of adoption, your child is legally recognized as a member of your family. Birth parents do not need to be present or involved in this step if they do not want to be.
If you have any questions about your finalization hearing during your adoption in Fremont, call 1-800-ADOPTION to learn more.
Fremont Adoption Agencies and Other Resources for Prospective Birth Parents
For a woman experiencing an unplanned pregnancy, there are so many thoughts and emotions involved. If you are considering adoption for your baby, know that you do not have to experience this alone, American Adoptions is here to help.
Your needs always come first, and our adoption professionals make sure that is their top priority. When it comes to such a brave, life-changing decision as adoption, we want to put your mind at ease so you can focus on a healthy pregnancy. We can complete every step of your Fremont adoption process by ensuring you receive services such as:
Because we work with adoptive families all across the United States, this means we have a much broader range of families for you to choose from. Looking at adoptive family video profiles, you can view hopeful adoptive families, and get a glimpse at their living situation, personality, goals for their adoption, and more.
We encourage all families working with American Adoptions to pursue open adoption, this way during your search, you can begin building a relationship with them, knowing they are excited and happy to do so.
As we mentioned earlier, we help you find the medical assistance you need — including the hospital where your delivery will take place and all of the correlated details of your delivery. Who you would prefer to be in the delivery room, if you would like alone time with your baby, how you would prefer placement to take place, and many other details are all part of your hospital plan.
When choosing a hospital, we want you to find health care you are fully comfortable with that takes the time to listen to your needs. Below you will find some of the options to consider.
Your adoption decision is selfless, personal, and emotional. We are here to support you in any way that you may need, no matter if you are just considering your options, or are ready to begin planning your adoption in Fremont. Call 1-800 to speak with an adoption specialist or fill out our online form to get more information.
Starting Your Adoption in Fremont
When you are ready to learn more or begin your adoption in Fremont, your first step is to contact an adoption professional. Contact our professionals, or call 1-800-ADOPTION to get more information and start planning your Fremont adoption.
Disclaimer
Information available through these links is the sole property of the companies and organizations listed therein. America Adoptions, Inc. provides this information as a courtesy and is in no way responsible for its content or accuracy.