Adoption Resources in Escondido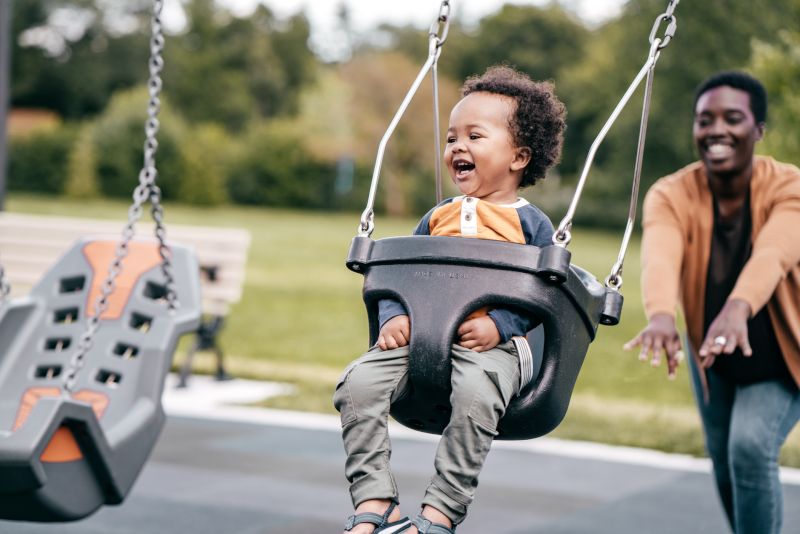 Choosing the best adoption resources in Escondido is one of the most important decisions you can make. American Adoptions understands the significance and because of this, has created this guide to help you begin your search.
The adoption professional you choose will ultimately impact the overall experience you have during your adoption in Escondido.
Here, you will find information on adoption professionals in Escondido and the services American Adoptions can provide during your adoption. You can always call 1-800-ADOPTION or fill out our online form to get more information about the options you have available, or answers to any pregnancy or adoption-related question.
In the meantime, continue reading this guide to learn more about adoption professionals in Escondido.
Choosing Adoption in Escondido
Whether you are a prospective birth mother or a hopeful adoptive family, pursuing adoption is a life-changing decision that only you can make. You are likely facing many different thoughts and emotions about deciding if adoption is right for you.
Have you considered reading stories or listening to experiences from people who have been in your shoes and understand exactly how you are feeling and thinking?
By following this link, you can read testimonials from birth mothers, adoptive families, and adoptees, all sharing their stories about adoption, their experience, and what it meant to them. These testimonials also provide you a firsthand look at their experiences with American Adoptions.
You can also call American Adoptions (1-800-ADOPTION).
As an adoption professional made up of adoptees, birth parents, and adoptive families, our staff can relate to you, both professionally, and personally. Starting with our Co-Founder, Scott Mars, who is an adoptee himself (read his story here), or our birth mother expert, Michelle, (read her story here, or click this link to ask her questions directly), to many other members of the staff who share their stories here, we truly understand where you are coming from because we have been there before.
For birth mothers and adoptive families, this personal connection is not something you will find with most professionals, but is a quality you should consider when searching for the best services for your adoption in Escondido.
Find Adoption Agencies in Escondido
Escondido adoption agencies and other professionals are organizations that specialize in the facilitation of the adoption process for birth parents and adoptive families. The services they provide make the adoption process run much more smoothly and help keep adoptions on a legal and ethical path. They will be by your side, every step of the way to provide the services and support you need.
Not all adoption professionals will provide the same services, nor will all adoptions require the use of the same services. Ideally, you want to find a professional that puts your needs first, all while providing the education, expertise, and knowledge of the California adoption process. American Adoptions is that adoption professional.
We have helped thousands of birth mothers and adoptive families complete adoptions, and we are certain we can help you as well.
American Adoptions of California is a local affiliate of a larger, national agency. Operating as an adoption facilitator and partnering with a local affiliate California agency, we can offer services smaller, local agencies cannot. Some of those services include:
By having offices throughout California, we are still able to provide those considering adoption in Escondido the personal feel of a local professional. Our nearest office is located in Newport Beach at:
4695 Macarthur Ct Fl 11th
Newport Beach, CA 92660
1-800-ADOPTION
These are just some of the beneficial services we provide prospective birth mothers and adoptive families. If you have questions about how we can help you with your Escondido adoption, do not hesitate to call us at 1-800-ADOPTION or you can get more information by filling out this online form.
We understand the decision to pursue adoption and the professionals you choose to work with are all personal and life-changing. We would be honored to be the professional that makes your adoption a success.
More Adoption Professionals in Escondido
In many situations, you may require the assistance of another professional or multiple professionals to complete your adoption in Corona. Professionals like:
Escondido Adoption Attorneys
For adoptive families and birth parents, when you choose adoption, the services of an adoption attorney are required to help you legally finalize your adoption in Escondido. Your attorney will educate you about California adoption laws, consent, and more.
American Adoptions helps all birth mothers and adoptive families using our services retain an experienced adoption attorney for you so you don't have to worry about finding an adoption attorney in Escondido on your own.
For birth mothers, your attorney costs are always taken care of during your adoption as is finding legal representation. This ensures you are receiving the best legal guidance without having to worry about the costs and legal fees.
If you are working with a professional that cannot pair you with an adoption attorney, or if you want to find your own, here are a few local suggestions:
Escondido Adoption Home Study Professionals
The home study is the first step a hopeful adoptive couple will take towards becoming an adoptive family. Through background checks, home visits, interviews, and more, the adoption home study is an evaluation of your readiness to become a parent. No matter the type of adoption a family is hoping to pursue, successful home study is required before they are approved to proceed in the adoption process.
American Adoptions will help you complete this step with the best guidance and support. By working with us to complete your home study, you can feel prepared and confident about your adoption in Escondido.
To learn more about starting your home study with the support of American Adoptions, contact us here. For more information on what the home study entails, and to find a licensed CA home study provider, check out 1-800-homestudy.
Foster Care Adoption in Escondido
If you are interested in adopting an older child, a sibling group, or a child with special needs, have you considered foster care adoption? Although there can be some uncertainties, and the process of foster care is different than that of domestic adoption, the life-changing outcome remains the same.
Even though we do not assist with foster care or foster care adoptions, we completely support and value the opportunity foster care brings. If you are interested in becoming a foster parent or adopting from foster care in Escondido, you can contact any of the following Escondido foster care adoption resources:
Escondido Adoption Court System
For adoptive families, one of the last steps in the adoption process is when you finalize the adoption after placement. Your adoption attorney will prepare you for your adoption hearing which will consist of the judge reviewing all appropriate paperwork, asking you questions, and issuing their final decree of adoption.
Your hearing will be scheduled in the following weeks or months after placement and will take place in the San Diego County Superior Court. Birth parents do not need to attend the finalization hearing.
Escondido Adoption Agencies and Other Resources for Prospective Birth Parents
As a birth mother considering adoption for your baby, you are contemplating making one of the hardest, yet braves and most selfless decisions of your life. We understand this is not an easy task, and we are here to help.
We are here to make sure you are comfortable and taken care of throughout the entire Escondido adoption process. American Adoptions has helped thousands of birth mothers place their babies for adoption, so we fully understand exactly what you are going through.
We can help you receive services like:
We will also help you develop an adoption plan that will detail each step of your adoption process and preferences. You are in complete control of this plan and how you want your adoption to play out.
You are even in control of the adoptive family you choose. We will discuss your preferences, including age, race and ethnicity, sexual orientation, and more, and only provide you with adoptive profiles from families who match your list. This helps give you the best opportunity at finding the perfect family for your child.
Another decision you are in control of is the hospital where you will deliver your baby. During your hospital planning, you will discuss details like which hospital you prefer, if you want medication, who you want in the delivery room.
You will want to find a hospital that puts your needs first and you are comfortable with. Any of the following hospitals around Escondido will be able to assist you with your maternity health care:
An unplanned pregnancy can seem like a lot to handle, but American Adoptions is here to provide you with support and comfort to make sure you don't have to go through it on your own. Give us a call at 1-800-ADOPTION to discuss your options and to have any questions or concerns you may have, answered by a professional. You can also fill out this online form to get more information on the services we can provide.
Starting Your Adoption in Escondido
We understand adoption can seem like a lot to handle, but with the right professionals by your side, we can make it as stress-free as possible. If you need more help finding resources, have questions about our services or your options for adoption in Escondido, or are ready to get you started, give us a call at 1-800-ADOPTIONS to get the answers and assistance you need.
Disclaimer
Information available through these links is the sole property of the companies and organizations listed therein. America Adoptions, Inc. provides this information as a courtesy and is in no way responsible for its content or accuracy.