Foster Care Adoption Home Study Services in California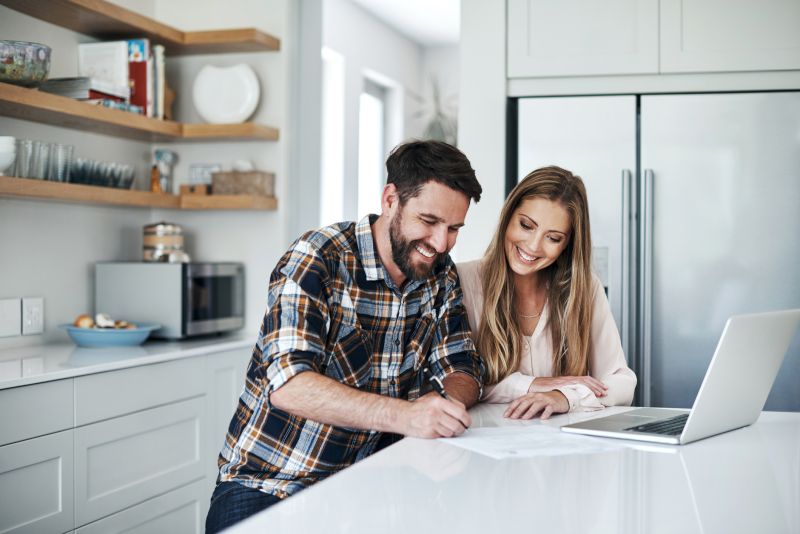 Before you can welcome a child into your home, you'll need to complete a home study.
Whether you want to provide foster care for a child or you'd like to build your family through adoption, a CPS home study in California is the first thing on your to-do list.
Home studies are designed to ensure that you're ready to become a foster or adoptive parent. You'll have to answer questions about your lifestyle and personal background, as well as allow a social worker to inspect your home.
Once your home study is approved, you'll be able to move forward in the process of welcoming a child into your home.
To find out more about how to prepare for a CPS home study in California, use our online contact form to reach out today.
You can also keep reading to learn more.
Differences Between Foster Care and Domestic Adoptions
When you choose to welcome a child into your home, you'll get to decide whether you are looking for temporary or permanent placement.
Some parents are interested in foster care. This type of care means that a child will come live with you temporarily. They might be reunited with their birth parents, or they could be adopted by you or another family.
Adoption is when you accept a child into your home permanently and become their legal parent.
Regardless of whether you would like to foster or adopt a child, you'll need to learn about the DSS home study in California requirements.
What Can You Expect During the Home Study?
For most people about to go through a home study, the most challenging aspect is not knowing what to expect.
Even families who already have children living in their home may find that a home study can be a fairly stressful and anxiety-driven time, but getting ready ahead of time can help.
During your home study, you'll need to:
Complete a background check
Provide financial, medical and legal documents
Undergo a home inspection
Part of your CPS home study checklist in California will also include personal 1-on-1 interviews with your social worker.
Finding the Right Home Study Provider [3 Things to Know]
The right home study provider can make an incredible difference in your experience. Ideally, they'll help you complete your home study the first time around. This will reduce your adoption wait time significantly.
Here's how you can find the right home study provider for you.
1. Choose a licensed home study provider.
A licensed home study provider can ensure that the home study requirements for your state are met. They'll be able to advise you on what to expect when it comes to adoption wait times. Using a licensed home study provider also ensures that you'll be able to adopt from another state if you choose to.
2. Ask questions before you commit to using one provider.
Don't be afraid to interview potential home study providers. You're allowed to ask questions. More importantly, you should!
Your home study is an investment. Not only can it be costly, but it can impact your adoption, as well. Your home study is going to tell potential birth parents a lot about you, so it's important to make sure you choose a reputable home study provider who will best represent you.
Take time to ask questions such as:
Are you licensed?
How long does it take to complete a home study?
What can I do to prepare for my home study?
What does DCF look for in a home inspection in California?
Does your fee include travel costs?
What is the average cost of a home study through your office?
Will I get a copy of my home study?
3. Ensure they're good at communicating.
Your home study provider will be spending a lot of time with you, as well as a lot of time in your home. Make sure that you choose someone you feel comfortable communicating with.
If the organization you choose for your DSS home study in California makes you feel uncomfortable, choose another office. You'll be working very closely with the home study office you select, so make sure you feel at ease with them.
Additionally, consider how long they take to respond to you. Do they return phone calls or emails on the same day you reach out? Do they take several days to respond? Each person has communication preferences, so make sure yours match with the professional you select.
How Can American Adoptions Help You?
Here at American Adoptions, we want to help you have the best possible experience with your home study. We'll do everything we can to assist you throughout the home study process.
Call our team at 1-800-ADOPTION to find out more about how we can help you.
We've also partnered with Family Connections Christian Adoptions to complete home studies in California. You can contact them through their website to schedule an appointment.
You can also visit 1-800-HOMESTUDY to find out how to begin the home study process now.
Disclaimer
Information available through these links is the sole property of the companies and organizations listed therein. America Adoptions, Inc. provides this information as a courtesy and is in no way responsible for its content or accuracy.