1-800-ADOPTION
Thank you for viewing our profile
If you would like to learn more about us, please call 1-800-ADOPTION (2367846), fill out the form at the bottom of our on-line profile page, or email us at bp_information@americanadoptions.com.
To revisit our on-line profile page and view our profile video at American Adoptions, simply use your mobile phone to scan the QR code on the right. We are looking forward to hearing from you!
Will & Lillia
Hi, we're Will and Lillia! Thank you so much for stopping here to read through our profile. We think you'll find that our lives are full of fun, excitement, and a whole lot of love. We are so excited to grow our family and truly appreciate your willingness to consider us as we take on this next adventure together.
About Us
Job
Director of Procurement
Stay-at-Home Mom
Education
Master's Degree in Business
Some College - Studied Nutrition
Relationship
Legally Married
Adoption in Our Lives
We have one child, a daughter named Charlotte. Charlotte was adopted at birth in Utah. Charlotte's personality can be best described as adventurous. She has no fear. She enjoys outdoor activities, is always exploring new places, and loves physical activity – just like us!
All three of us have had a great relationship with Charlotte's birth mother and have been happy to provide her with frequent updates, pictures, videos, and stories. While Charlotte's a bit too young to understand adoption, it has already become part of her life's story and we look forward to sharing that with her more as she gets older.
Charlotte loves grapes, tomatoes, eggs with ketchup, and meat (just like daddy). She loves to run, swim and play with her toys. Her first words have included "uh oh," "wow," "mmmmMom" and "dog," but she is still working on expanding her vocabulary. At bedtime Charlotte loves being sung too and reading books. She's been an excellent sleeper and does great with other children at the park and on play dates. She is sooooo excited to have a new baby brother or sister to play with soon!
Our Leisure Time
We have so many hobbies it's hard to list them all. For starters, we both love to cook. Lillia's passion for health and fitness usually leads to her cooking incredibly healthy, yet amazingly tasty meals. She has created an online fitness business where she shares cooking tips, recipes, and nutritional information and where Will acts as quality control- aka taste-testing all of the great recipes!
We also both love sports. Will played hockey throughout his childhood and Lillia was in cheer. Lillia's even been asked to fly across country to judge cheer competitions because of her experience both in the sport, as well as a youth coach. We often enjoy road trips to new locations to watch live sports and explore new areas.
Another common interest is our love of the outdoors. Throughout the warmer months you can find us hiking, paddle boarding, swimming, running, biking, picnicking and enjoying nature. During the winter we love to snowboard, go to our house in the mountains, and spending time in front of a warm fire pit.
Beyond shared hobbies, Will plays the guitar, loves building things and working on old muscle cars. Lillia is incredibly creative and enjoys crafting and doing fun art projects.
Our Favorite Vacation Spot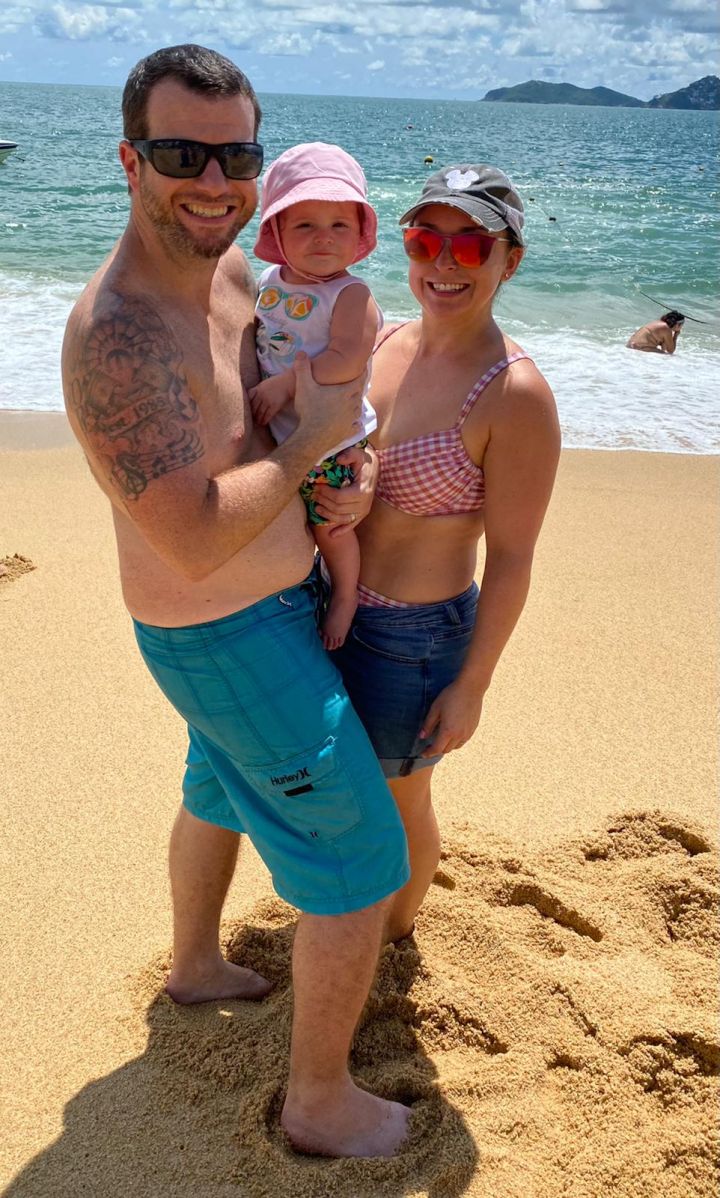 We love to be outside, especially by water. We are originally from California, and naturally, we love the beach. Now in North Carolina we have purchased a home that's located a short walk to some of the state's best beachfronts and visit the house as often as we can in-between short-term rentals. We both love spending our days swimming, snorkeling, fishing, playing games and enjoying time in the sun. Charlotte's already following our lead – she absolutely loves the water and is becoming quite an adept swimmer already.
Beyond the beach, we also enjoy exploring new countries, cities, and destinations. We love to learn about history, culture, foods, and other societies – whether that is across the world, or a few hours away. Our love of sports has taken us across the United States. Whenever we visit a new stadium, we collect a memento from the visit; either a hockey puck for the local team, or a football pin we put on a U.S. map. Charlotte is already a great traveler, too. She's been on 3-4 flights and countless road trips and even has a U.S. passport. If adventure calls, we are never afraid to take on the journey!
Photos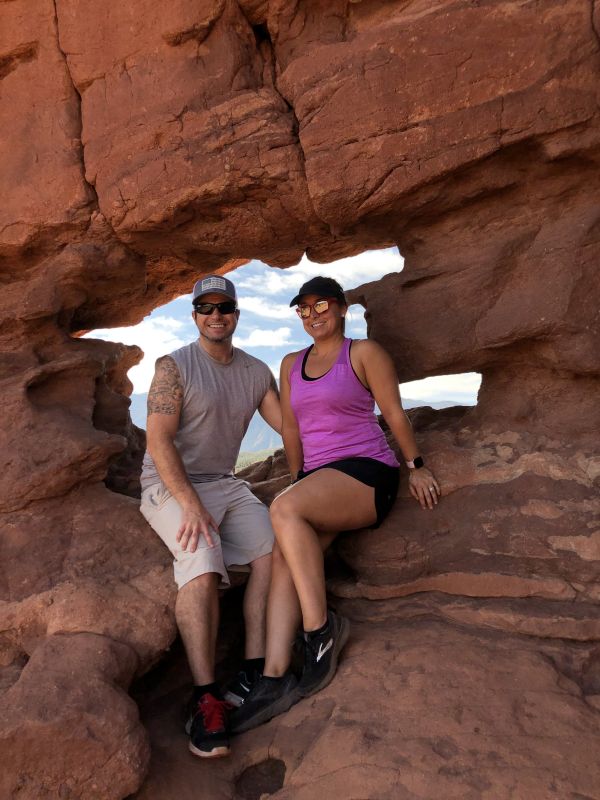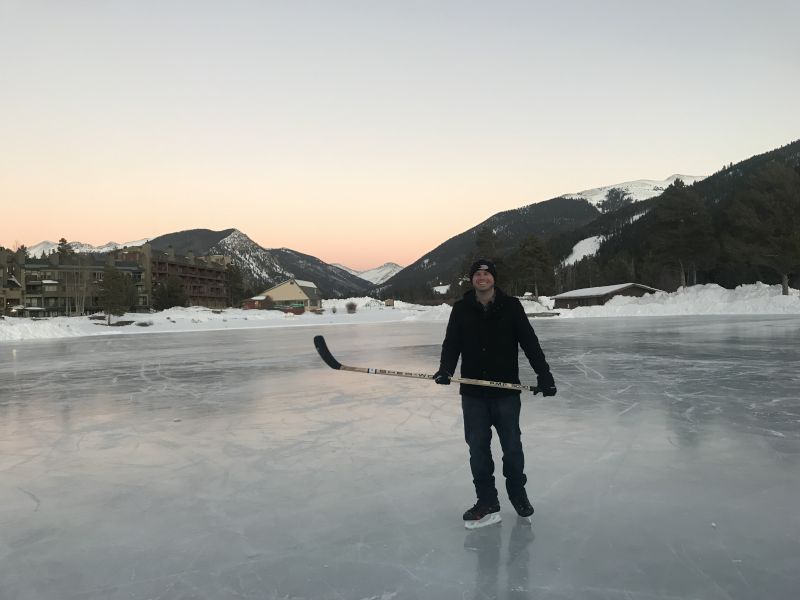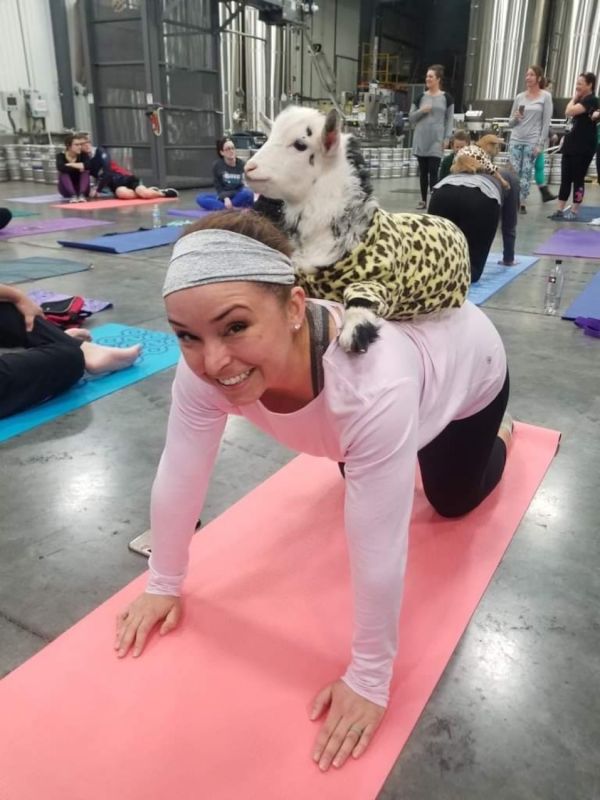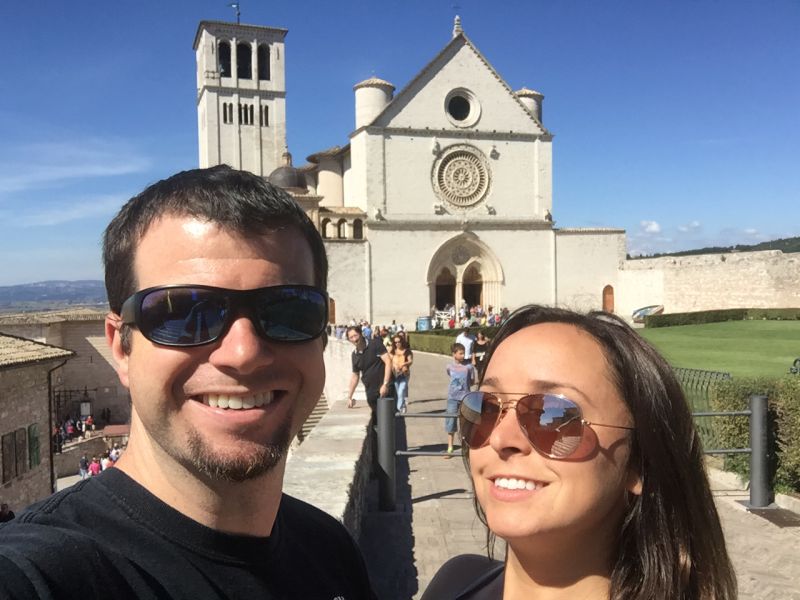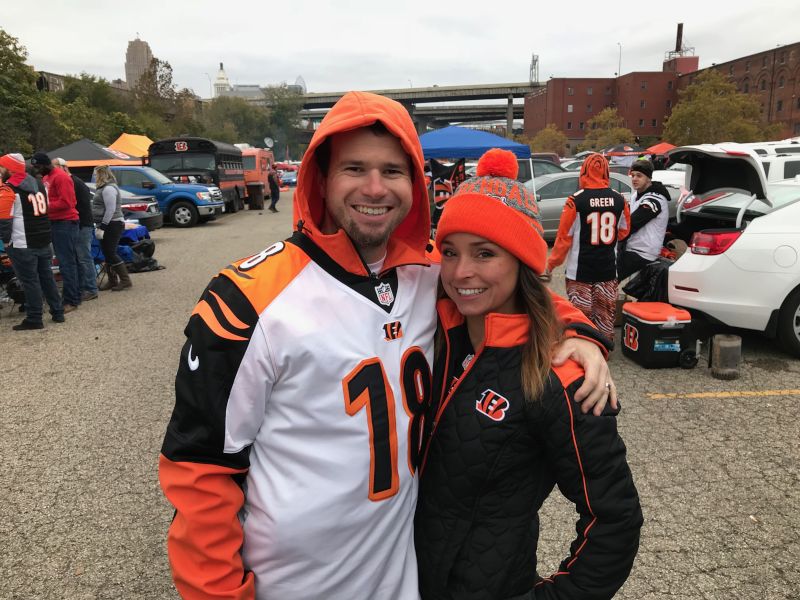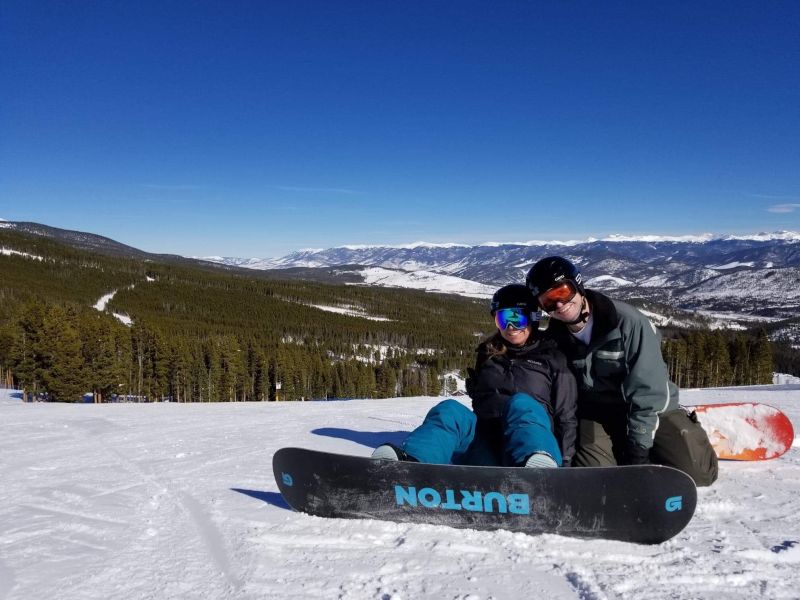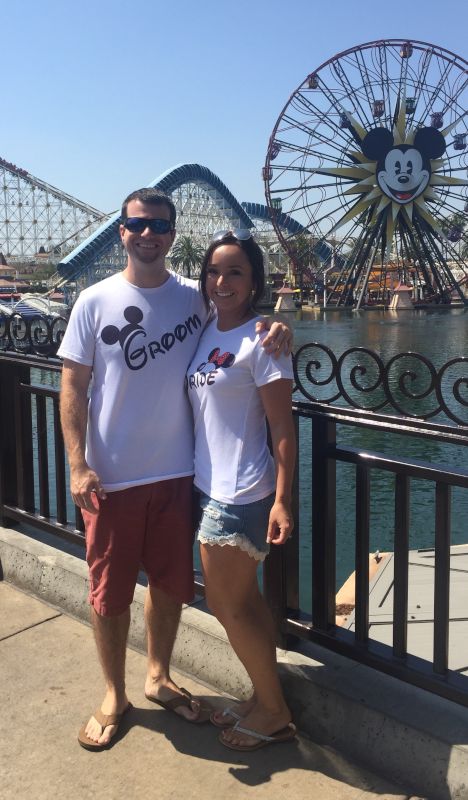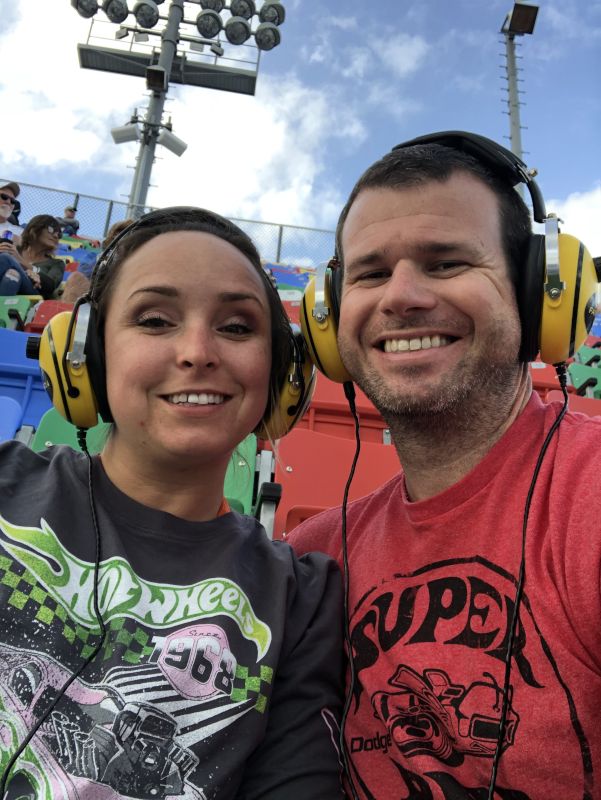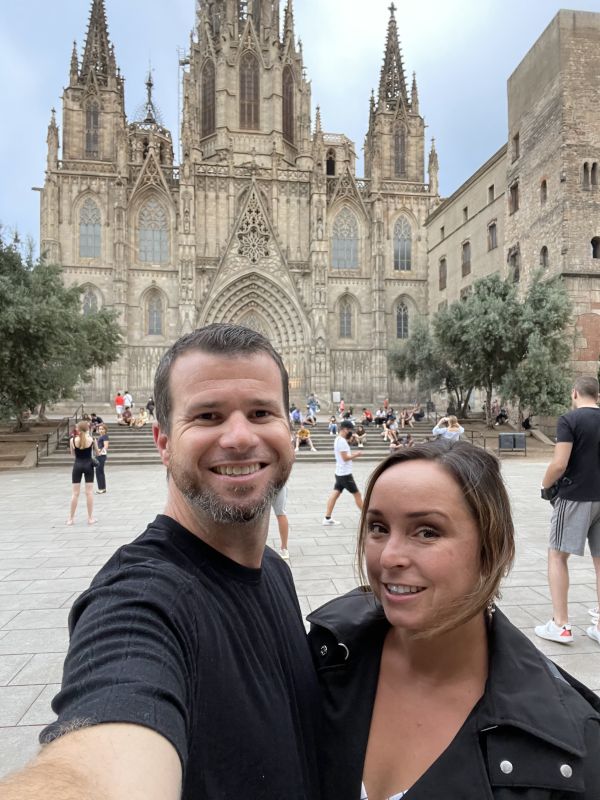 ×
1 / 12
2 / 12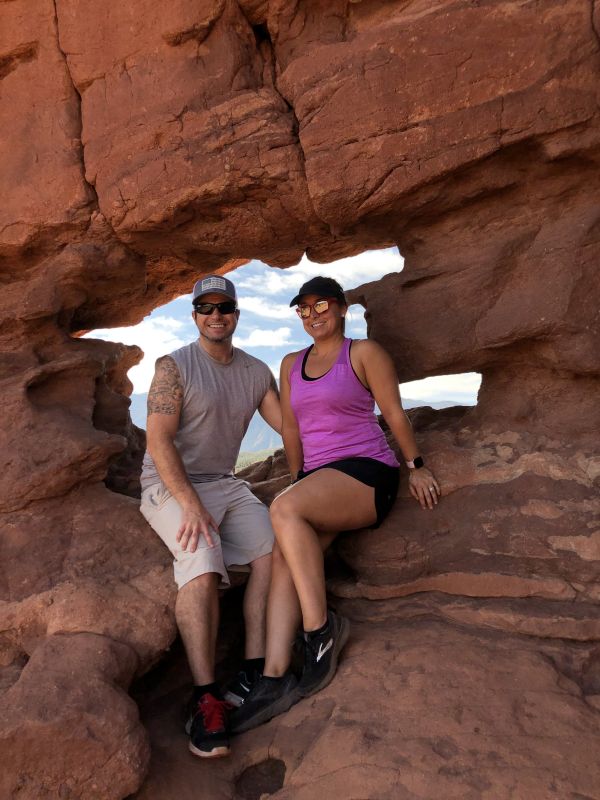 3 / 12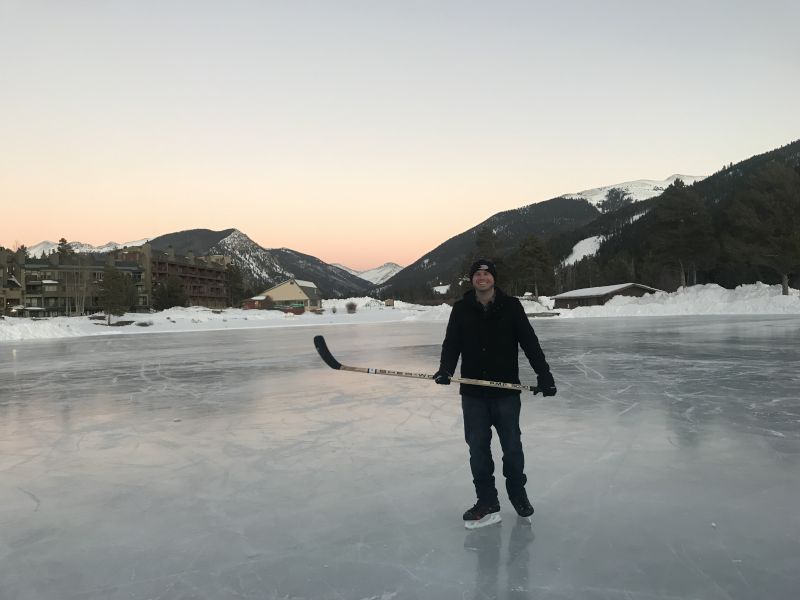 4 / 12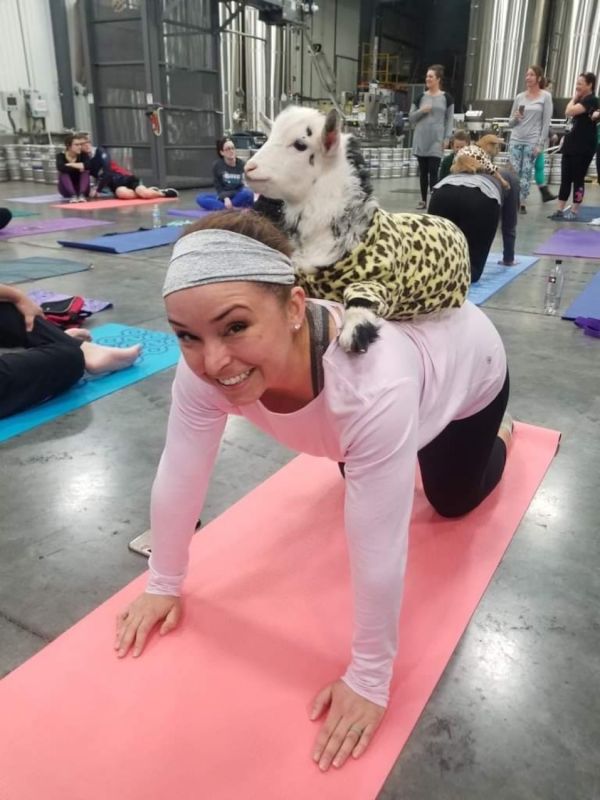 5 / 12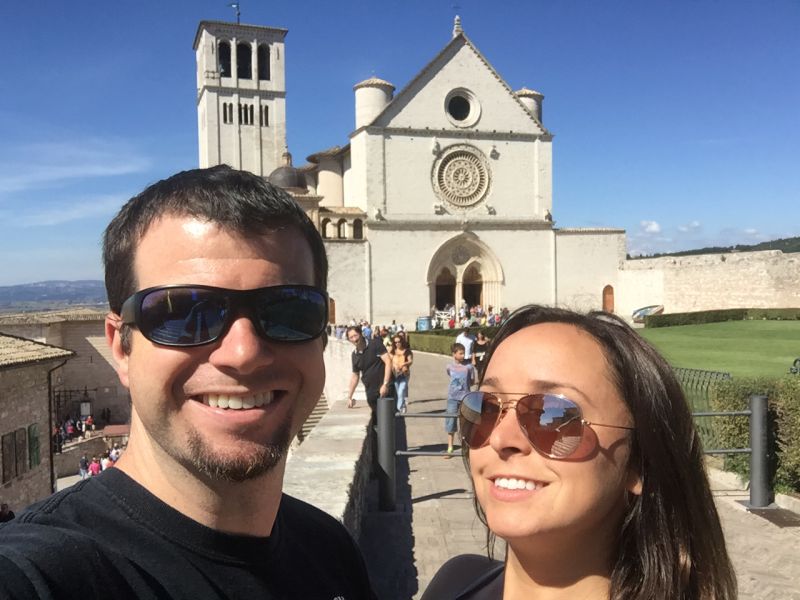 6 / 12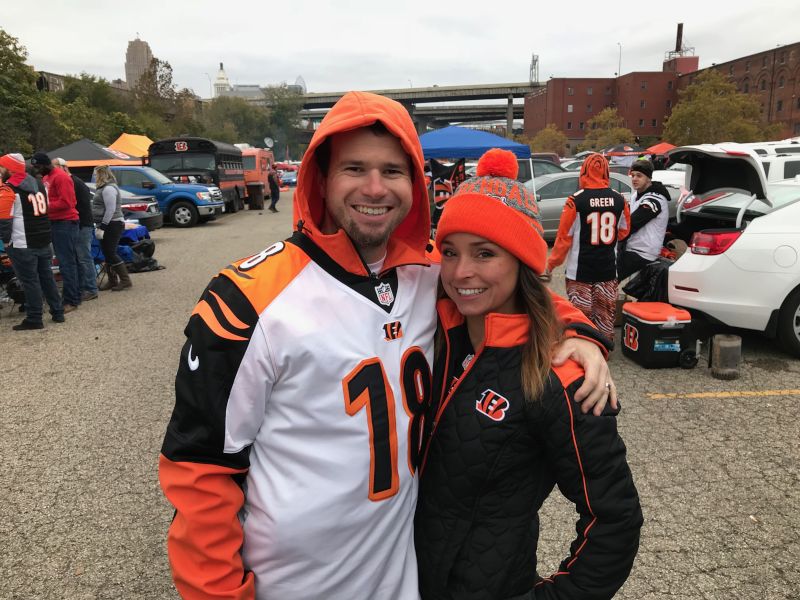 7 / 12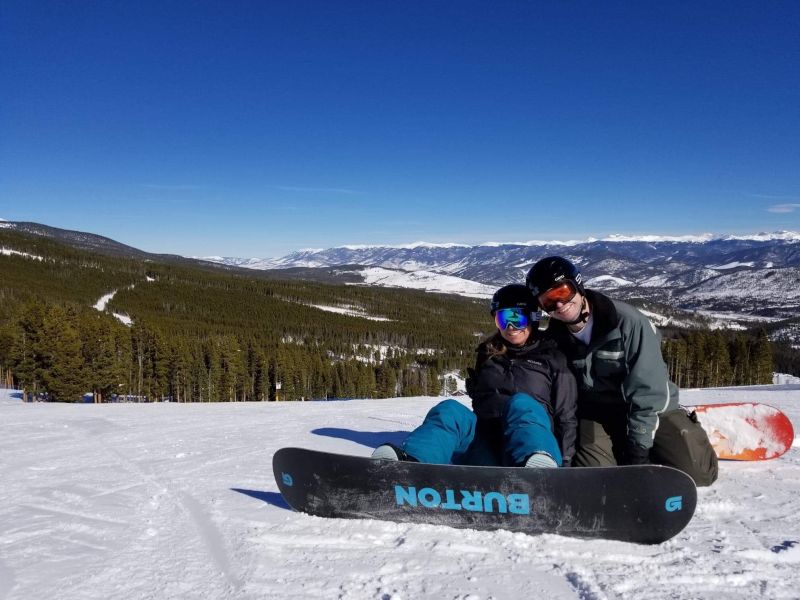 8 / 12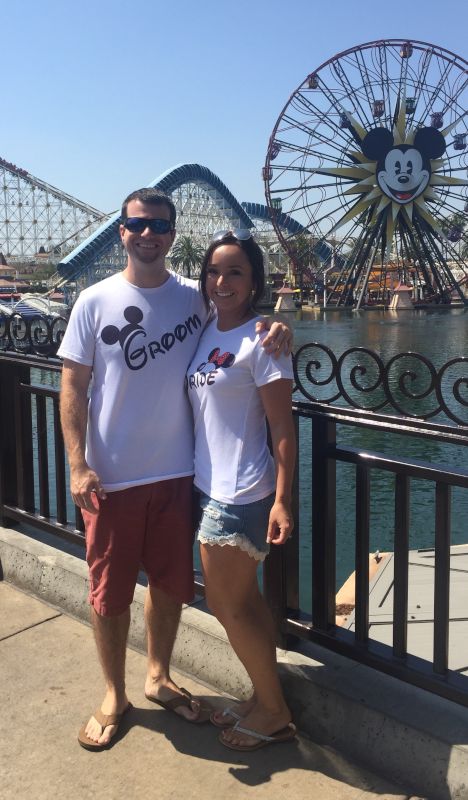 9 / 12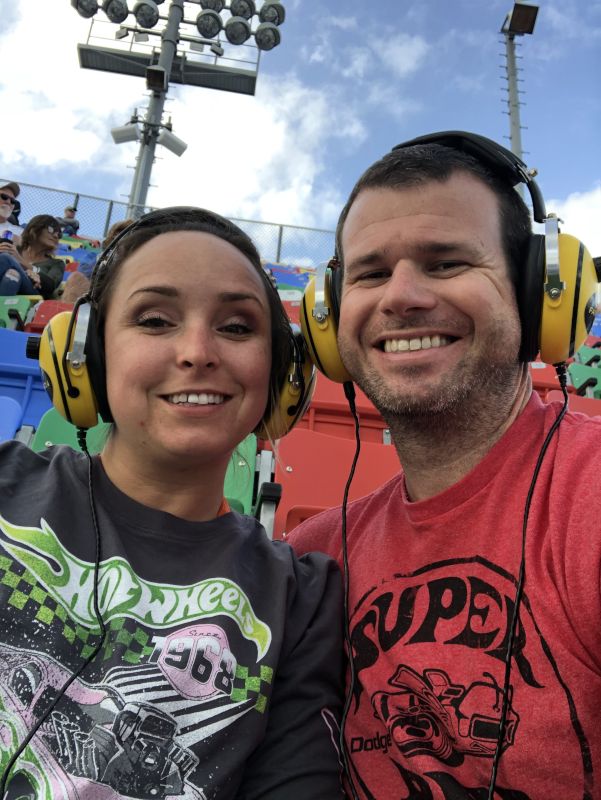 10 / 12
11 / 12
12 / 12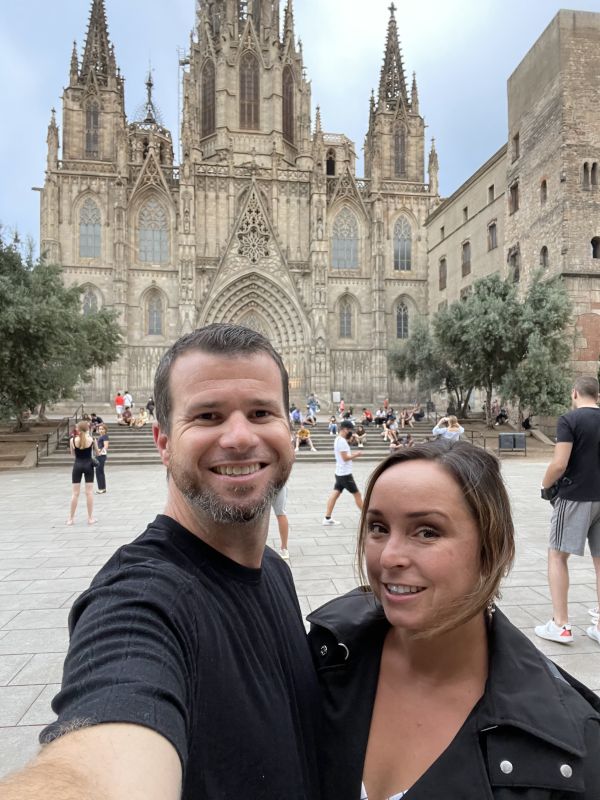 ❮
❯
Our House and Neighborhood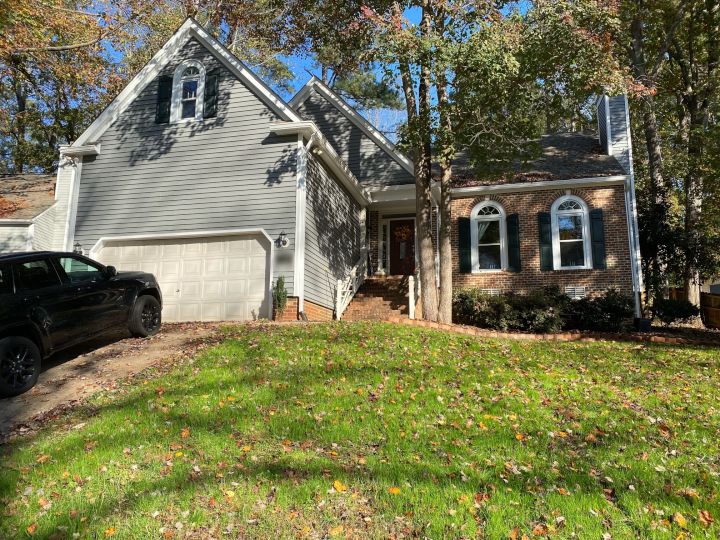 We live in a small suburb near a major city in North Carolina. In fact, we renovated and remodeled our entire house to make it exactly how we wanted. It is a 2-story house with 3 bedrooms, 2 bathrooms, and plenty of space for family time. We have loved giving Charlotte's room a style that matches her adventurous personality and cannot wait to decorate the 3rd bedroom for our future son our daughter. We spend most of our time in the kitchen. We love to cook. Have we not mentioned that? FOOD!
We live in an incredible neighborhood with great neighbors. Our community holds annual events where people come together and get to know each other. On top of that, we have noticed several young families moving in nearby and can't wait for play dates. We picked this neighborhood because it is convenient and close to everything. We are just a short walk from 3 great parks, a bunch of stores, and several paved hiking trails. The neighborhood also has a nice community pool complete with swimming lessons provided for all residents.
Beyond that we are just a quick drive to schools, museums, national parks, lakes, and playgrounds. In fact, we live in the best school district in the area. Finally, we are only a few hours from beaches and mountains where we also own homes that we rent out as short-term rentals but get to enjoy as often as we can.
Our Extended Families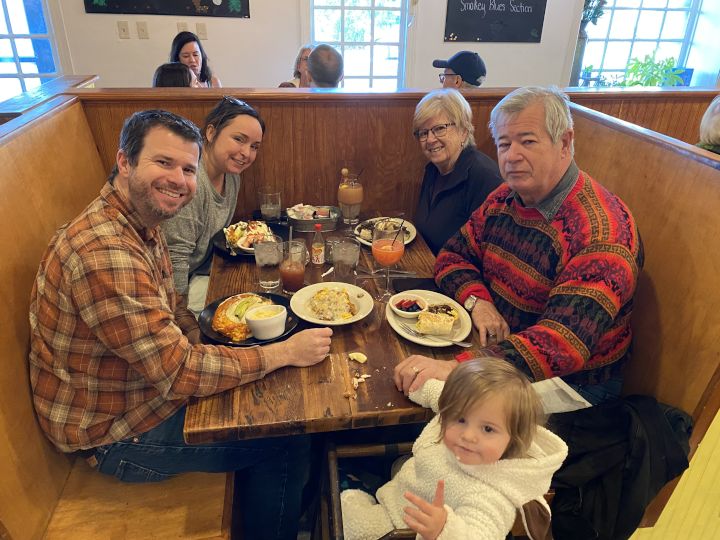 Each member of our family comes from a different culture, complete with unique traditions and customs that we are excited to pass down to our children. Lillia's dad was born in Mexico, and she still has a large extended family there. Every year we get together for Christmas at a different relative's house. Will's mom was born in Italy and still has a house there that has been passed down through a few generations.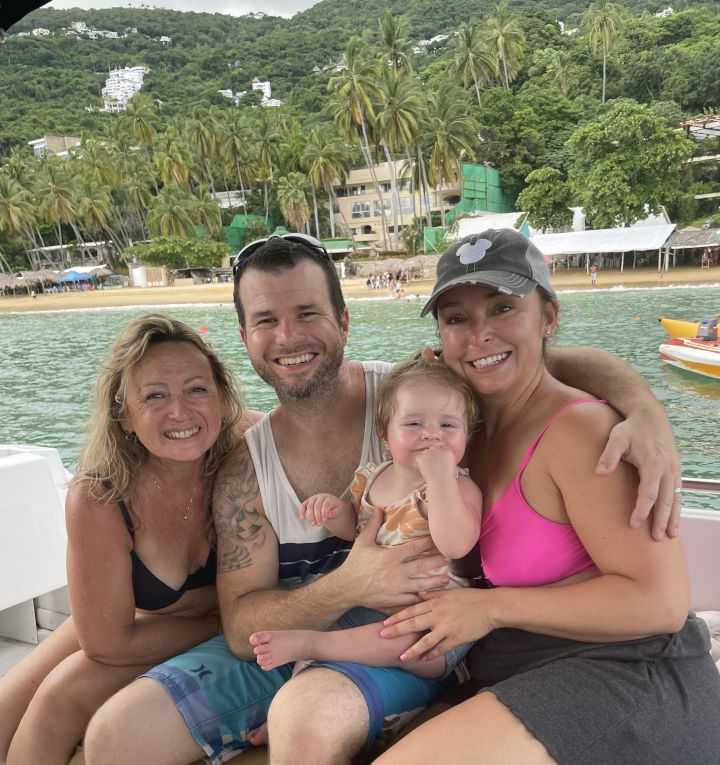 While our cultural roots are extensive, our families are very close knit and can't wait to support and spend time together. They are so happy we will be adopting a second child and cannot wait to share family customs and traditions with them. For Charlotte's first birthday we traveled to Mexico so she could meet more of her new family. Lillia's aunt made Charlotte an amazing pinata and the whole family played with her for hours and hours – it was such a great experience.
As for traditions, we think most people would agree that the best seem to involve food. That's especially true for us. Will's grandfather was an excellent Italian cook, and we love carrying on his recipes. Every year Will's extended family gets together to make ravioli for Christmas. Recently the whole extended family got together to make homemade pasta. Charlotte even helped!
From Us to You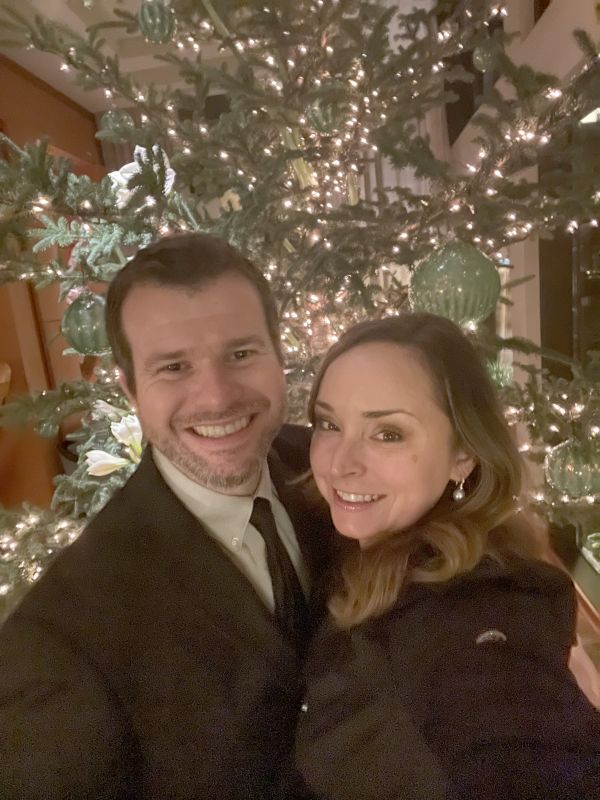 Hi! We're Will and Lillia, and it is so great to meet you. Thanks for taking a minute to get to know us. It's such a crazy thing to write something like this to someone we haven't officially met. There is so much we want to know about who you are, and what's brought our two worlds together. Until we do get to meet, and hopefully we do, just know that we truly appreciate you taking the time to get to know us. More than you will ever know.
While we got married 6 years ago, we've known each other for over 20 years. In fact, we dated in high school and always stayed friends. Now our family has grown to include 2 dogs, 2 cats and our amazing daughter Charlotte. We adopted Charlotte at birth and can't wait for her to have a little brother or sister to play with. More than that, we love that our kids will have adoption as a common bond that will bring them closer together throughout the years.
While we're not sure if you've had any experience with adoption until now, for us at least, it just fit so perfectly. The three of us have a great relationship with Charlotte's birth mother. We found our rhythm and share frequent updates. If it works out that our future paths come together with yours, we would be happy to send those same types of letters, pictures, and updates to you as well. They'll probably be about our latest road trip ... or something we cooked as a family ... or maybe our band's first rehearsal (Will is convinced the family can form a rock band.)
You'll see that we are all about taking the next adventure, trying new things, and enjoying life. We love to cook, we love music, we are always outside, we are always travelling to new places and trying new things. We have a ton of hobbies and interests that we cannot wait to share with our new son or daughter. Or, maybe, they will be the one to expose us to something new. That would be incredible. That's the amazing part about families. It doesn't really matter how or why we come together… all that really matters is what we do together. From the moment we got married, we both agreed that our future family included multiple children and we are so excited to think that our dream can become a reality.
We can't thank you enough for spending time reading this letter and getting to know more about us. Hopefully we will get the chance to meet you in the not-so-distant future but, no matter what happens, no matter what you decide to do, we are so happy and excited for YOU and whatever your future holds. Thank you for considering us. Thank you for considering adoption. There are so many great families that just need a spark to be complete. You are that spark!
Love and respect,
Will & Lillia
Favorites
Actor
Keanu Reeves
Will Ferrel
Actress
Daisy Ridley
Amy Poehler
Book
Rainbow Six
Atomic Habits
Candy Bar
Hershey's Cookies and Cream
Anything Dark Chocolate
Cartoon
X-Men
Anything Disney
Childhood Memory
Playing hockey with my friends
Working outside in the garden or going to the beach
Childhood Toy
Nerf Guns
Roller Skates
Children's Book
Brown Bear, Brown Bear
Where the Sidewalk Ends
Classic Movie
Tombstone
A Christmas Story
Day of Week
Weekends!
Saturday
Dessert
Fruit Tart
Chocolate
Disney Movie
Moana
The Little Mermaid
Dream Car
1970 Plymouth Cuda
Range Rover
Dream Job
Retirement
Online Fitness Coach
Dream Vacation
Beach Resort
Exotic Beach
Family Activity
Swimming
Going for walks to the park
Flower / Plant
Palm Trees
Peony
Form of Exercise
Running
Running
Fruit
Raspberry
Blackberries
Game
Code Names
Telestrations
Hobby
Building Things
Crafting
Holiday
4th of July
Halloween
Holiday Song
Jingle Bells
This is halloween - Nightmare before Christmas
Holiday Tradition
Making Ravioli
Decorating
Ice Cream
Butter Pecan
Cookie Dough
Leisure Activity
Stand Up Paddle Boarding
Laying on the beach
Magazine
Magazines with good recipes
Memory with a Child
Disney World
Bringing her to Disneyland for the first time.
Memory with Spouse
European Vacation
Traveling
Movie
John Wick
Romeo and Juliet
Movie Munchie
Sour Patch Kids
Candy
Musical
Beauty and the Beast
Jersey Boys
Musical Group
Metallica
Foo Fighters
Nursery Rhyme
Twinkle Twinkle Little Star
Itsy Bitsy Spider
Olympic Event
Snowboard Half Pipe
Ice Skating
Personal Hero
Chip Foose
Granddad
Poet
Longfellow
Shel Silverstein
Quality about my Spouse
Strength
Patience
Quote
Only a Sith Deals in Absolutes
Twenty years from now you'll be more disappointed in the things you didn't do than the things you did.
Restaurant
Steakhouse
Any sushi restaurant
Sandwich
Turkey, Bacon and Avacado
Tuna
Shopping Store
Can I say Home Depot? Hah
Target
Song
Fade to Black - Metallica
Lola Montez
Sport to Play
Hockey
Bowling
Sport to Watch
Hockey
Football
Sports Star
Teemu Selanne
Darren Sproles
Sports Team
Anaheim Ducks
Los Angeles Chargers
Subject in School
Recess - Im still a kid at heart
Math
Superhero
Wolverine
Wonder Woman
Thing to Cook
Steak
Everything!
Tradition
Cooking with family
Visiting Disney Parks
TV Show Character
Ron from Parks and Rec
Dwight
Vacation Spot
Beaches
Beach
Video Game
Halo
Candy Crush
Get in Touch
Provide more information, so American Adoptions can connect you with this family.
---