1-800-ADOPTION
Thank you for viewing our profile
If you would like to learn more about us, please call 1-800-ADOPTION (2367846), fill out the form at the bottom of our on-line profile page, or email us at bp_information@americanadoptions.com.
To revisit our on-line profile page and view our profile video at American Adoptions, simply use your mobile phone to scan the QR code on the right. We are looking forward to hearing from you!
Gene & Bri
Thank you for taking the time to look at our profile and consider placing your precious baby boy or girl with us. We have been praying for many years how we will expand our family and are overjoyed to be adopting a sweet little boy or girl. We are so excited you're here and considering your options. Always know that we are on your side and we're so excited to walk this journey with you.
About Us
Job
Account Servicing Representative
Project Analyst
Education
Currently Studying Business & Finance Management
Bachelor's Degree in Political Science, International Studies, Spanish
Relationship
Legally Married
Our Family Dream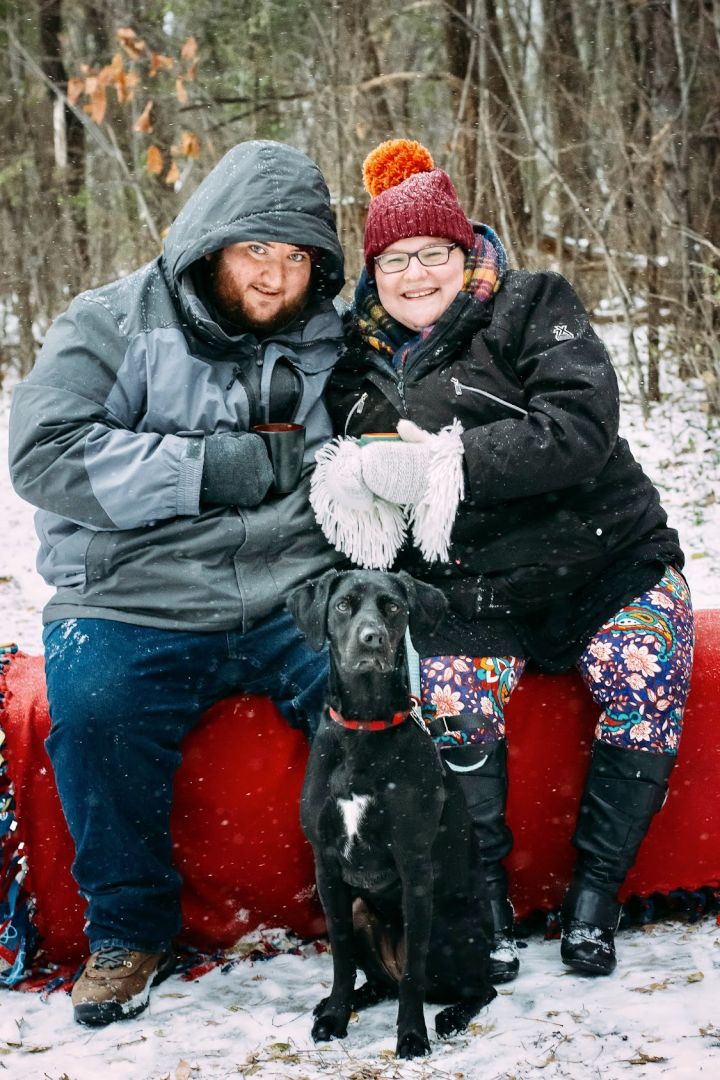 When you think about the life your baby will have, we know you have dreams. While those dreams have a color of their own, we could go out on a limb and say that you want your child to grow up knowing that he or she matters, they're valued, and they're taken care of. You probably want them to be educated, confident, and good community members. Luckily, we want all of these things too!
When we sit together and dream about our child we picture filling our child's life with FUN right off the bat. If he or she wants to, they can play any sport they choose, any band instrument they want; they can study languages or whatever makes them happy. We dream of our little boy or girl leaning into his or her God-given talents. We dream of their heart being filled with joy and confidence.
While we will raise our little boy or girl in a home surrounded by Jesus and His love, we know there will be a time when they'll have to choose for themselves who they want to be, what they believe, and what they want to do with their life. We're excited to walk alongside our son or daughter as they figure that out and will support them in every choice they make, even if it's different than the choices we made. At the end of the day, we dream our child knows that no matter what, he or she is LOVED.
Qualities We Love, Admire and Respect in Each Other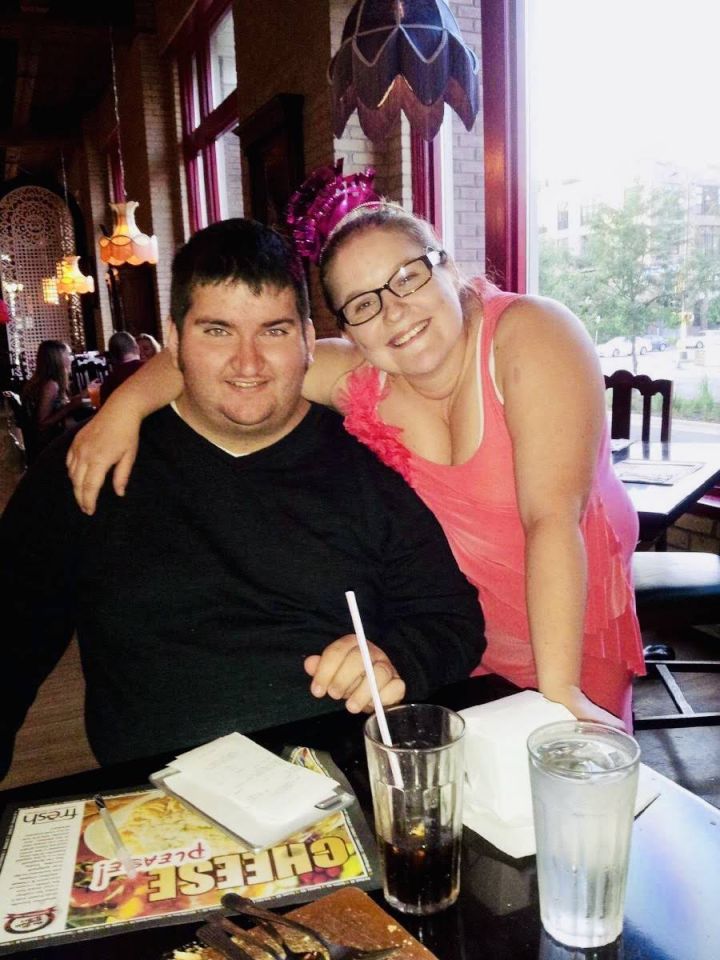 We understand that placing your child for adoption comes with so many humongous questions - and we want to alleviate one of them for you - in our home, we put each other first, above ourselves, and we're best friends through and through.
From Bri: I love everything about Gene - every, single, thing. He's quirky and always tinkering. He enjoys building things outside. He loves to laugh and loves to stay up to date on current events. Gene is always finding opportunities to serve his family and his community. It might take him a moment to open up, but once Gene does, you have a loyal friend for life. I admire his friendliness, perseverance, and problem solving skills. Gene is patient and kind and always lets you go first. He doesn't tolerate disrespectful speech or actions and always stands up for the marginalized.
From Gene: I love Bri so much. She has the warmest heart and makes everyone feel welcomed, wanted, and valued when they're with her. Bri sets goals and is self-motivated to achieve them. She loves to be outside and notices all the details in the flowers and the trees. She loves to learn and she inspires others to learn too. Bri is a leader but not in the ordinary way. Bri leads by serving others and loving them for exactly who they are. She appreciates life exactly as it is, accepting it with both the good and the bad.
We Welcome an Open Adoption
Sweet friend, as excited as we are to BE parents, we are just as excited to get to connect with our child's first family. We've read the books and heard the podcasts and the votes are in - open adoption is an amazing opportunity to build a lifelong friendship. Open adoption provides all the tools your child will need to understand adoption as part of his or her story. When we talk about adoption with him or her, we will get a chance to tell them your name. We will tell them everything we know and won't hold anything back. We want them to know... That you love them. That you fought for them. That you labored and birthed them into the world knowing that they would become someone special. That you want to know them. That you're always on their team. And that no matter what they set their mind to, that they will change the world in their own unique way. We can't wait to share their story with them.
Photos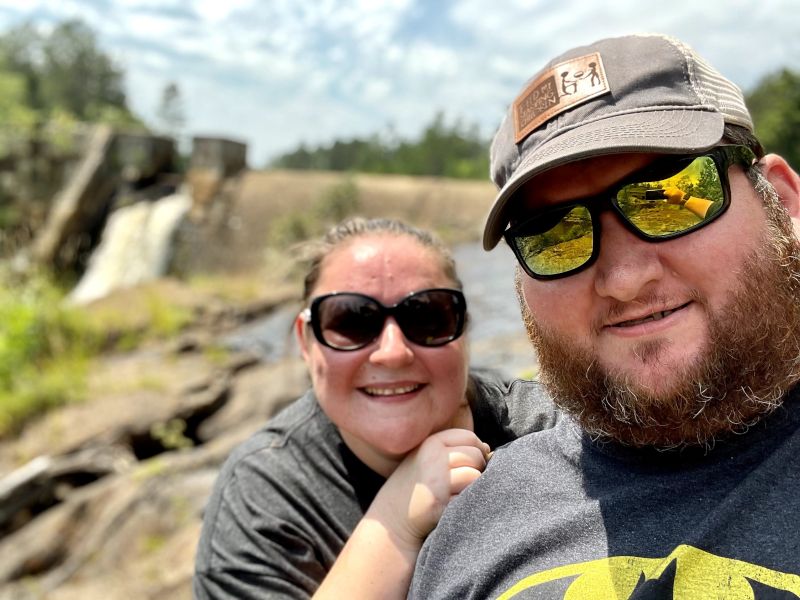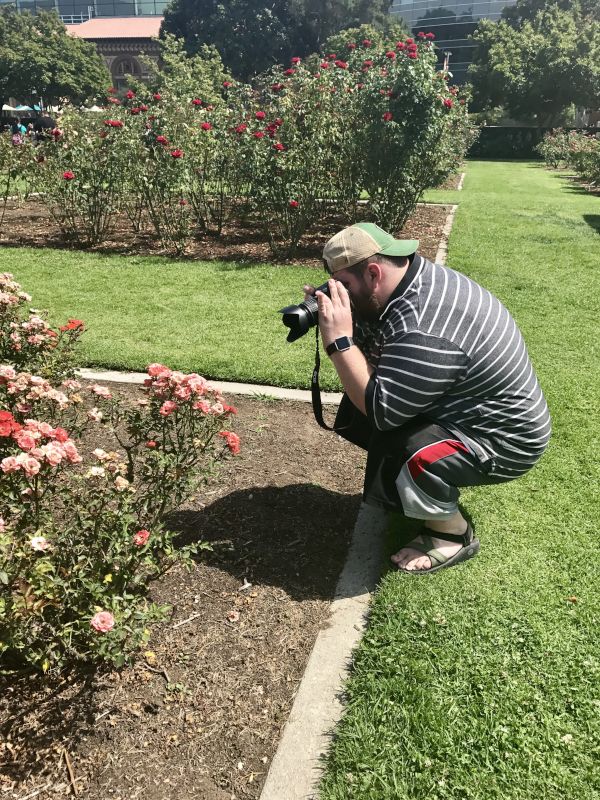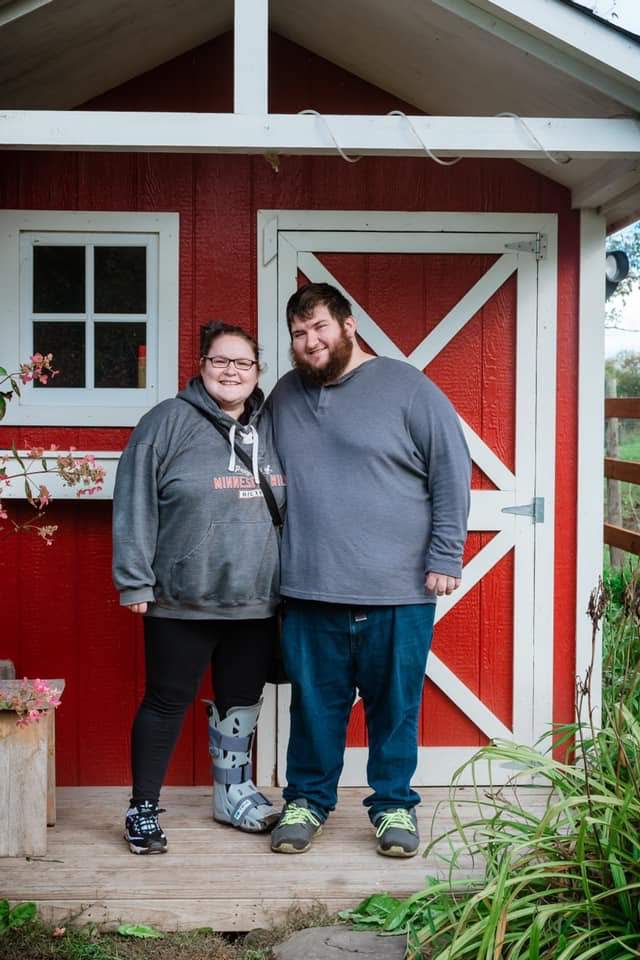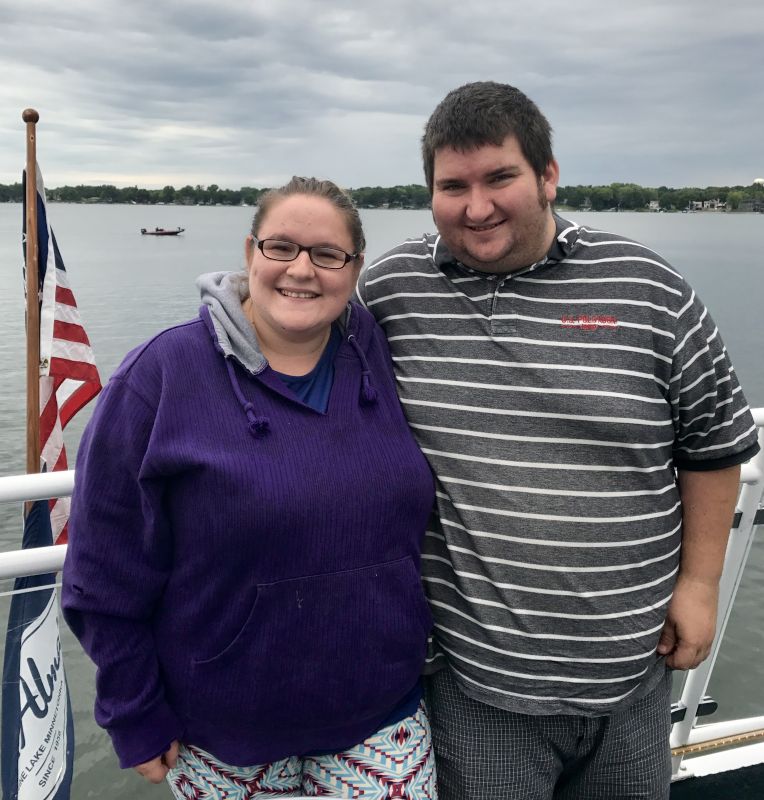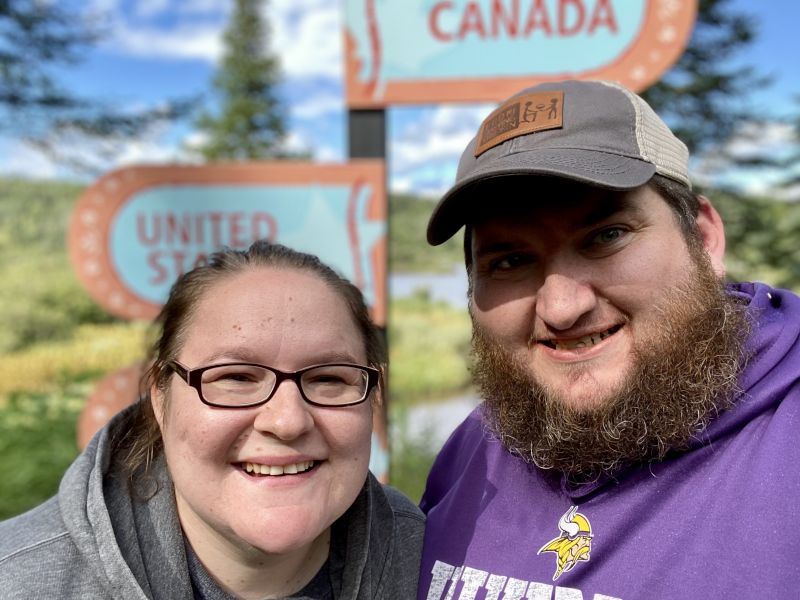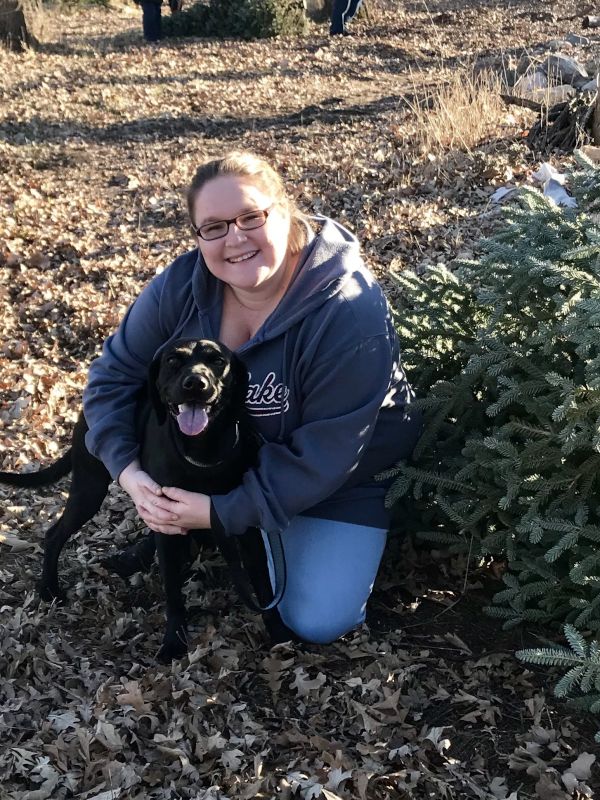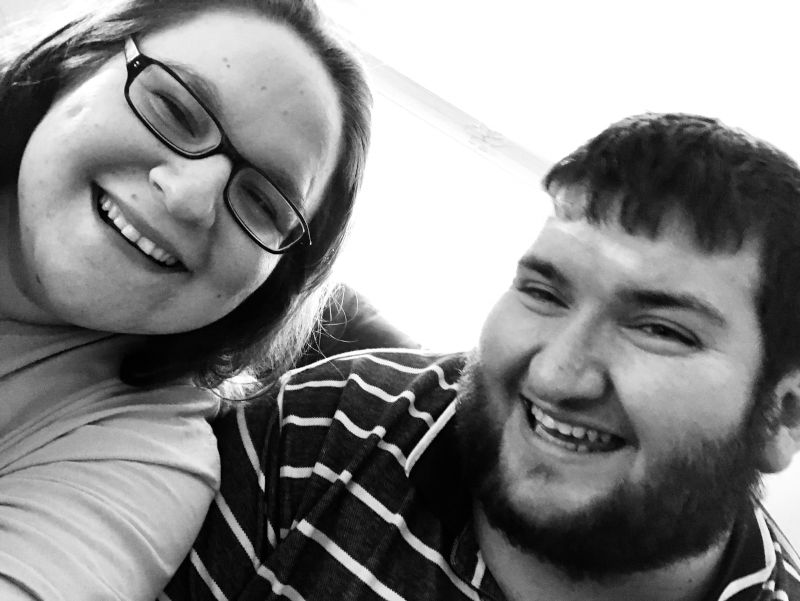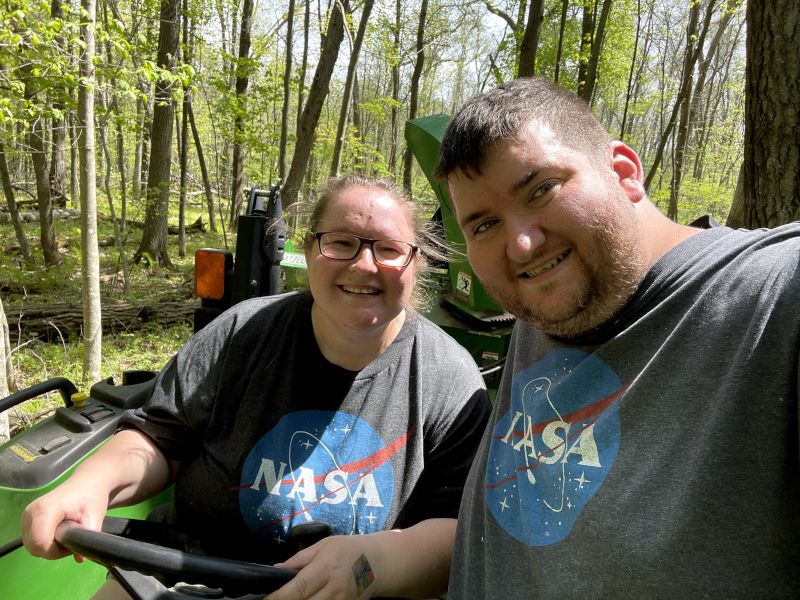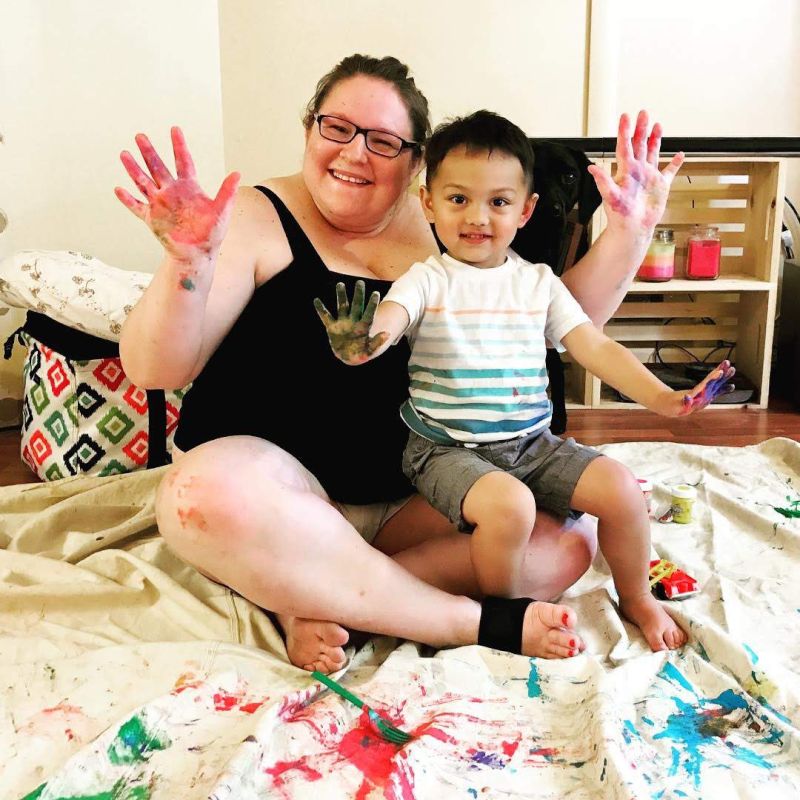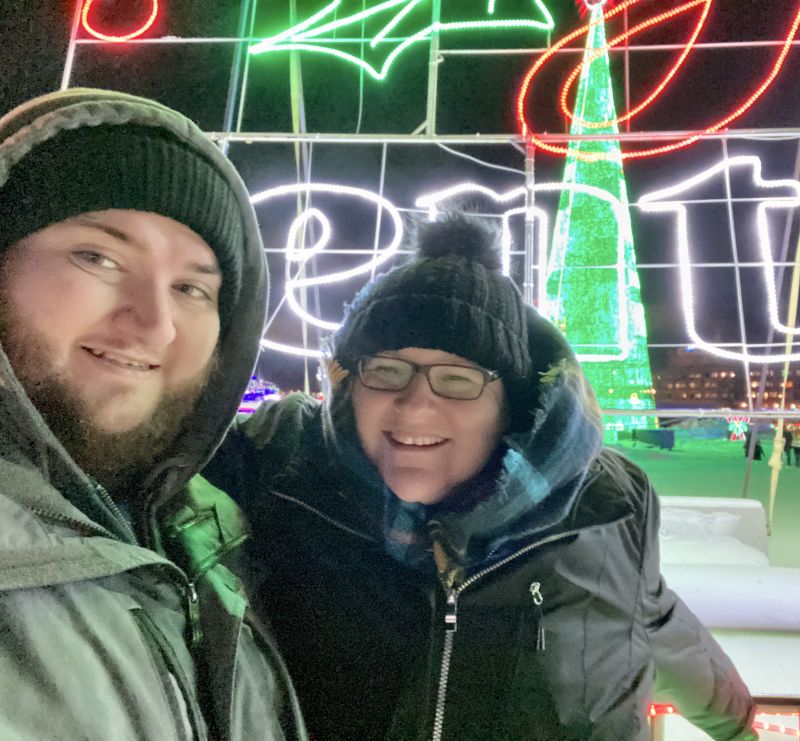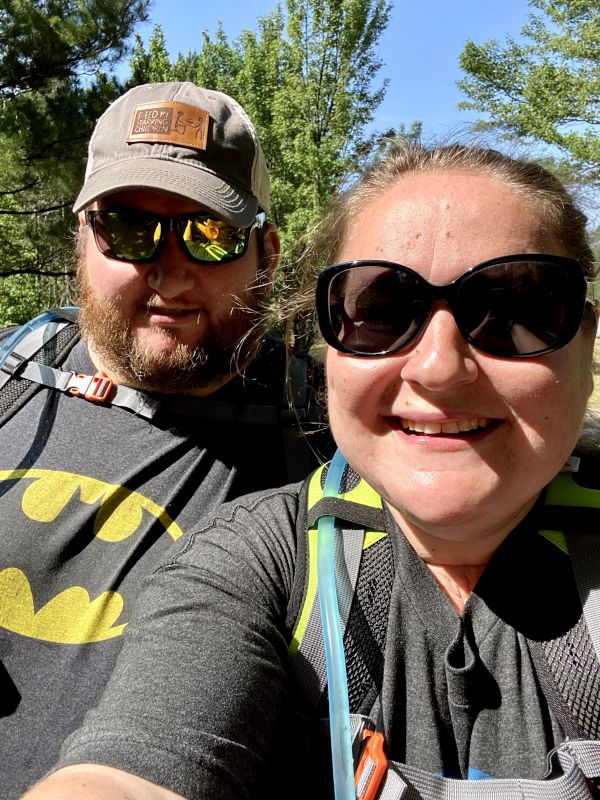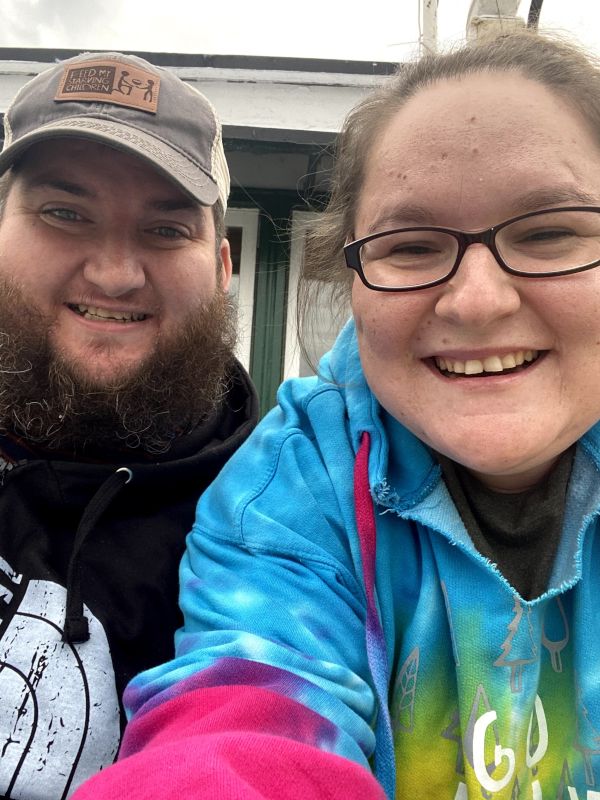 ×
1 / 12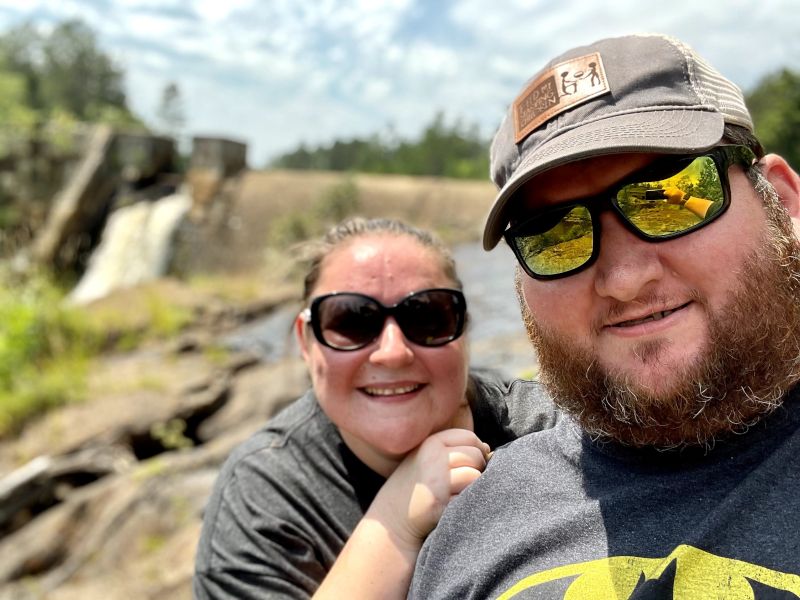 2 / 12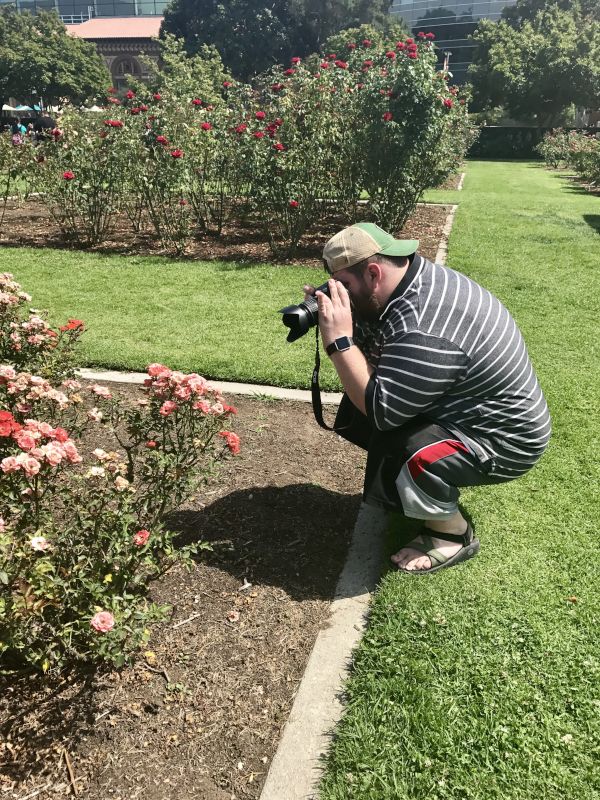 3 / 12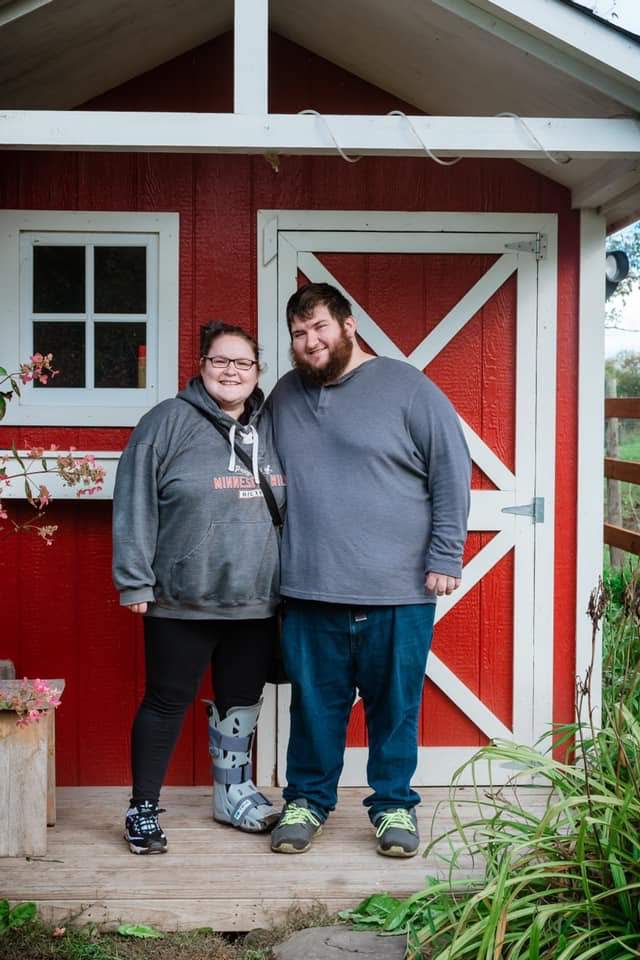 4 / 12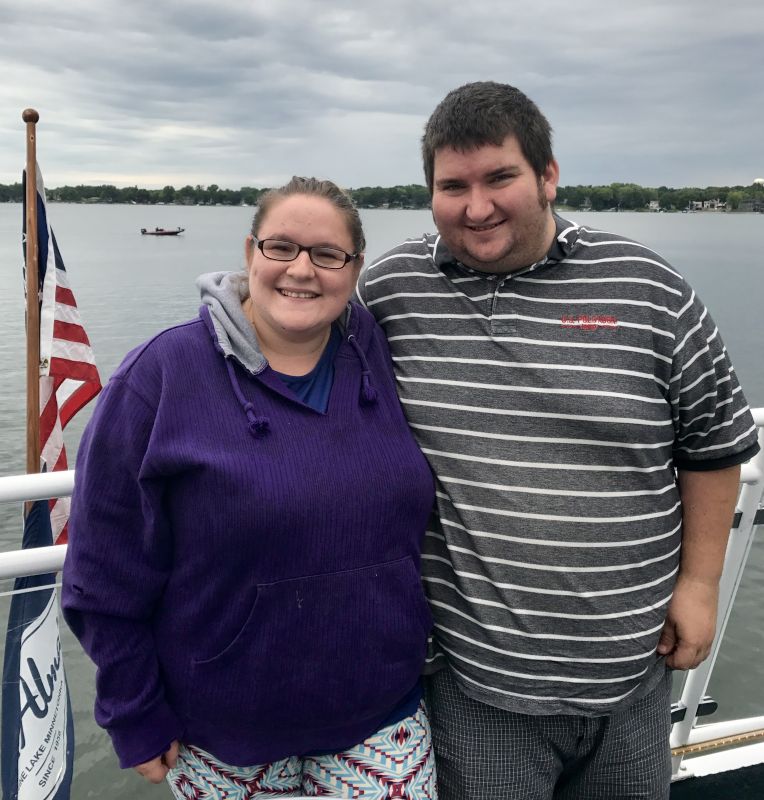 5 / 12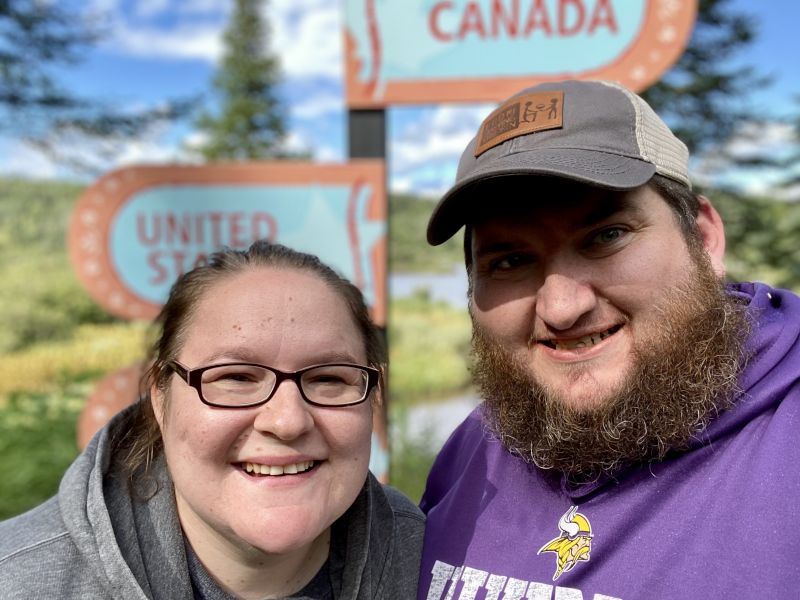 6 / 12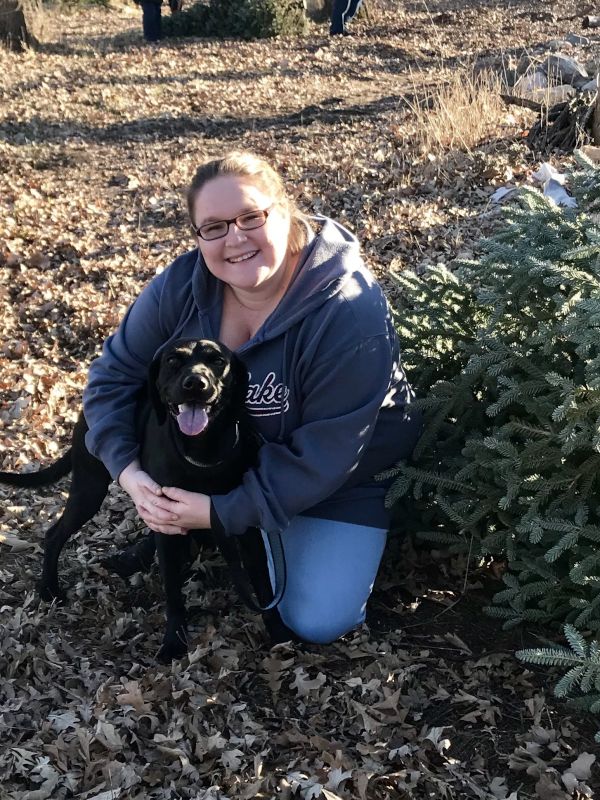 7 / 12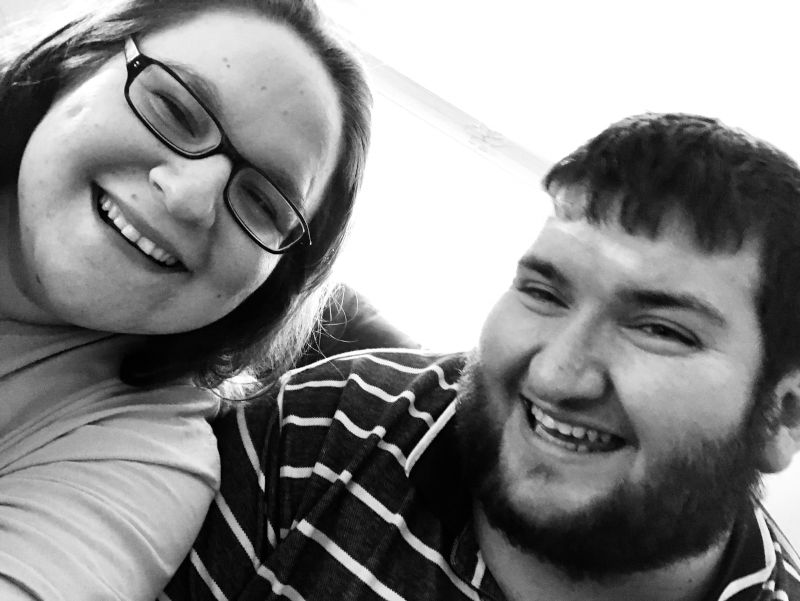 8 / 12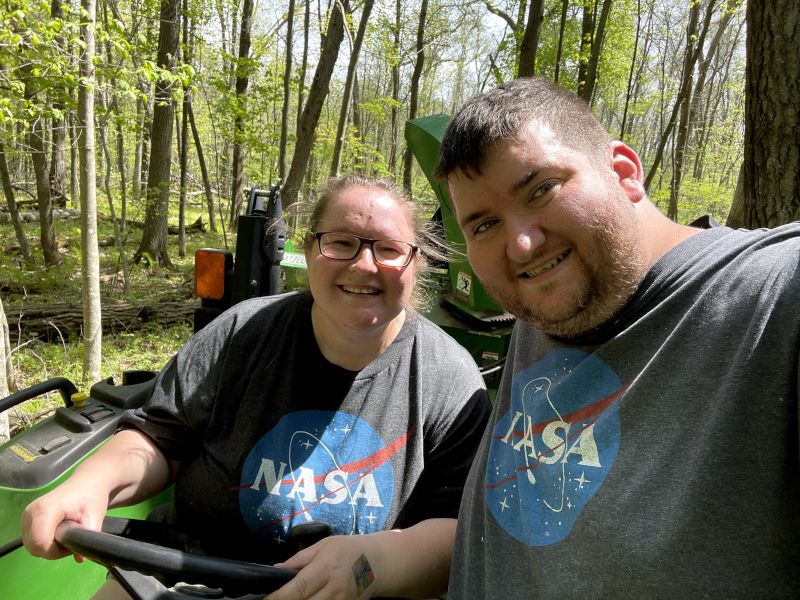 9 / 12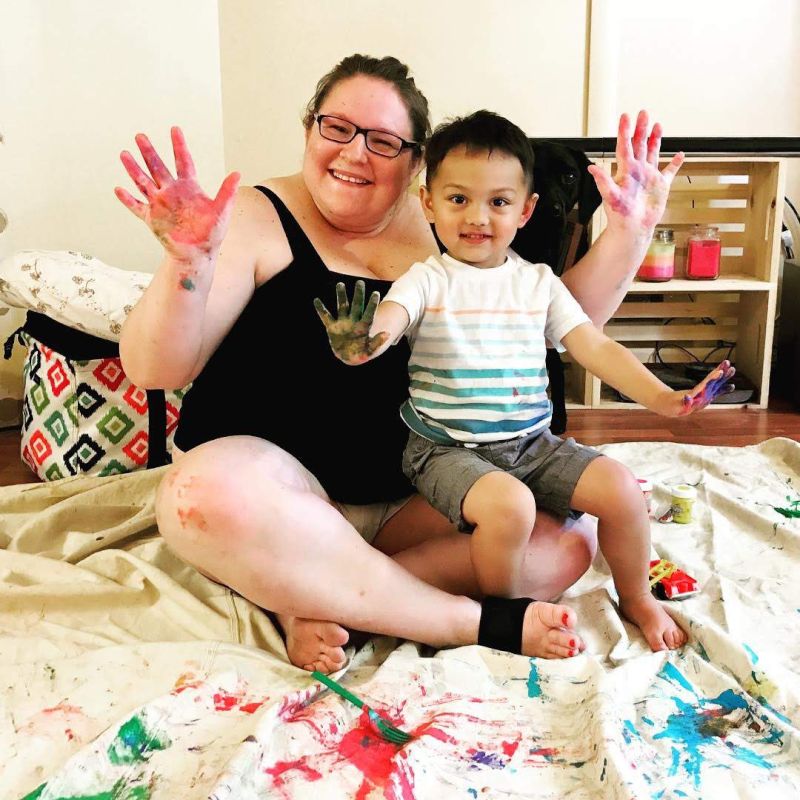 10 / 12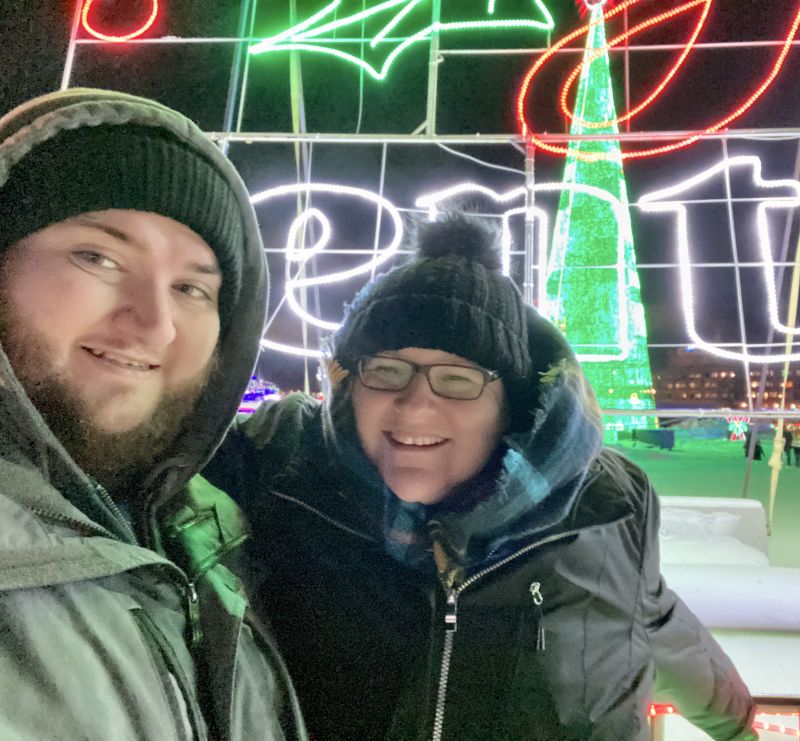 11 / 12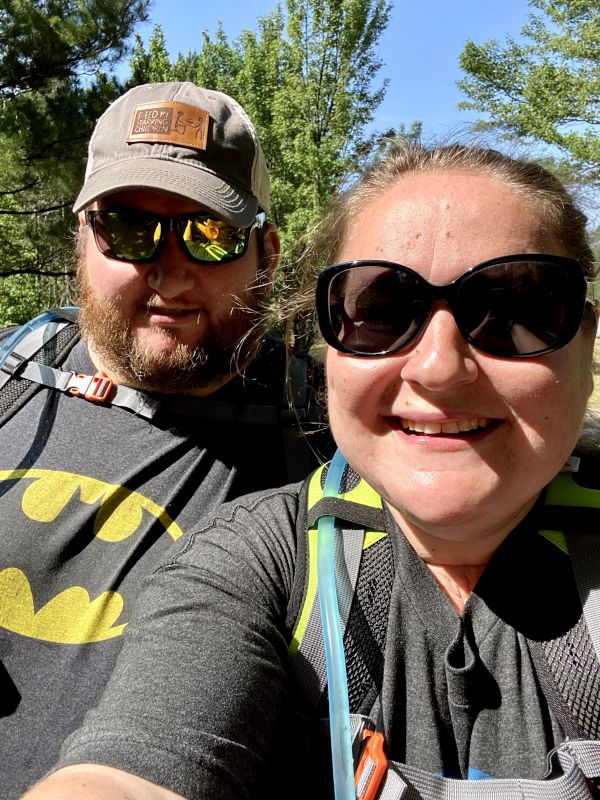 12 / 12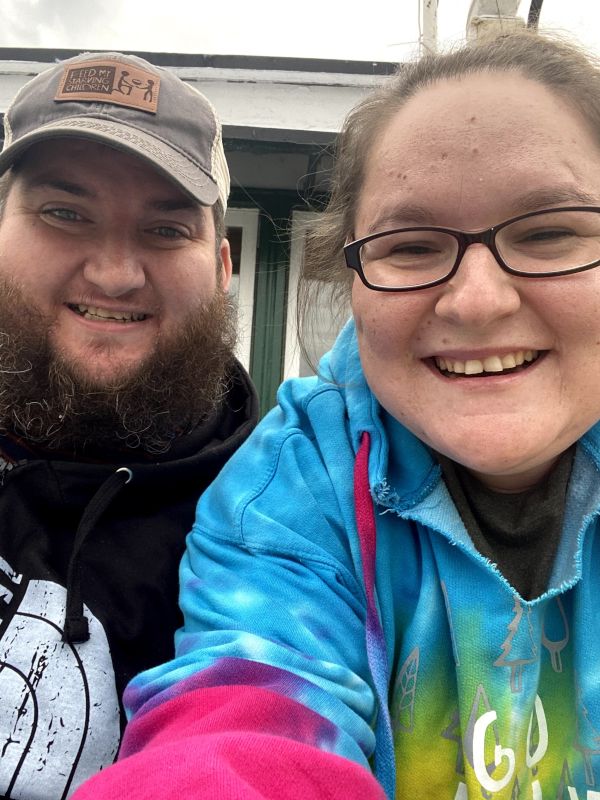 ❮
❯
Our House and Neighborhood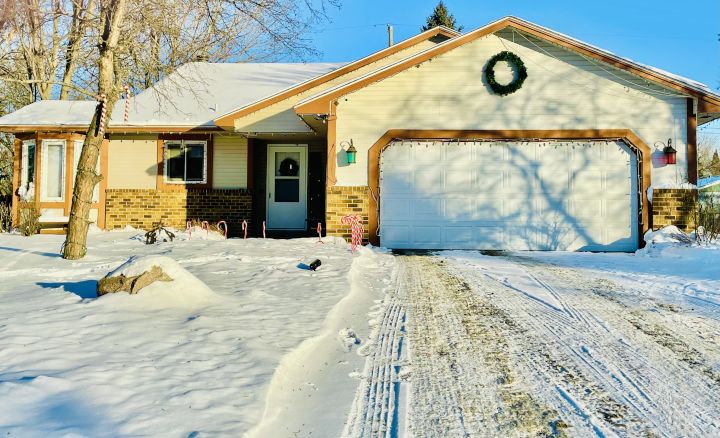 We love it up here in the Upper Midwest. We live in a suburb just outside Minneapolis along the Mississippi river. Our home is a 3-level house with a big backyard and lots of room to run and play. We have a swing set with a slide. It even has a steering wheel to inspire all sorts of kids imagination and play! We have a sort of rustic-farmhouse design with the intention that from the moment someone walks into our home they immediately feel like family. We're always brewing coffee in the kitchen to enjoy in the sunny breakfast nook and loading our guests up with snacks. We make sure that after you leave our little farmhouse your belly, and your soul, are full.
Minnesota is known for having all four seasons and we enjoy every one of them. As much as we love our little house, we might just love being outside it more! In the summer there is a little ice cream shop just across the street you can walk to for a cold treat. In the springtime, our apple tree blooms the most beautiful, heavenly smelling blossoms. The fall brings bright colors and the Twin Cities Harvest Festival to town where we wander through acres of corn, jump in the leaves, and carve pumpkins. We even love to sit and watch the snow fall through the window in January! We cater our home's theme and decor to the season. Pinks, purples, blues, and yellows fill our home from March-September. Reds, oranges, and golds warm us through fall. And reds, greens, silver, and white bring our house alive at Christmastime.
We live in a wonderful, family friendly community. We think it's a great place to raise children and we cannot wait to share it all with a child!
Our Extended Families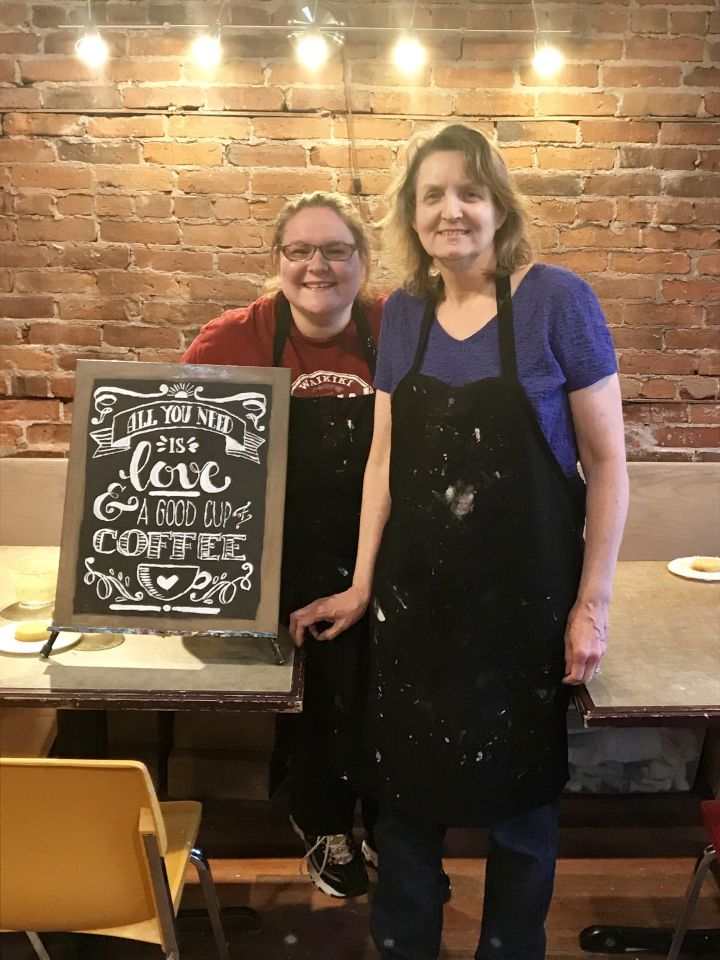 We love to hang out with our families!
Bri's parents are close by and we love to enjoy delicious meals together. Bri's sister Emily recently married her husband John. They live close by and we love to spend time playing games and talking pop culture with them. We also love to have them over to play with our dog Sadie and our two cats, Max and Libby.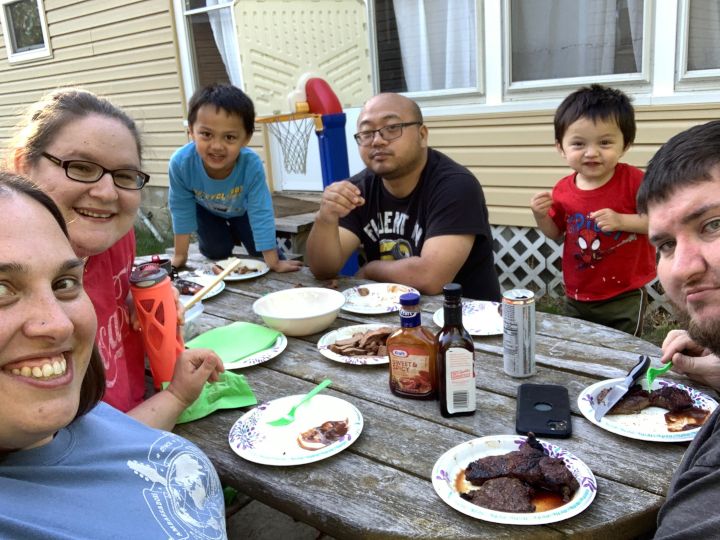 Gene's parents recently moved to a farm and we love hanging out there. We play with the chickens, eat strawberries straight from the garden, and ride around on the tractor. Gene's sister, Krista, and her husband Blong have two children who we absolutely adore. Kenny is the oldest and he's sassy, smart, cautious, and kind. Miles is four and he's so full of whimsy and adventure. He loves to see everything, say hi to everyone, and he gives the best hugs of us all. When we're all together it's big, loud, fun, chaos with kids playing in the sandbox and sliding down the slides.
We can't wait to adopt a child and watch as they create their own unique place in our sweet crew of friends and family.
From Us to You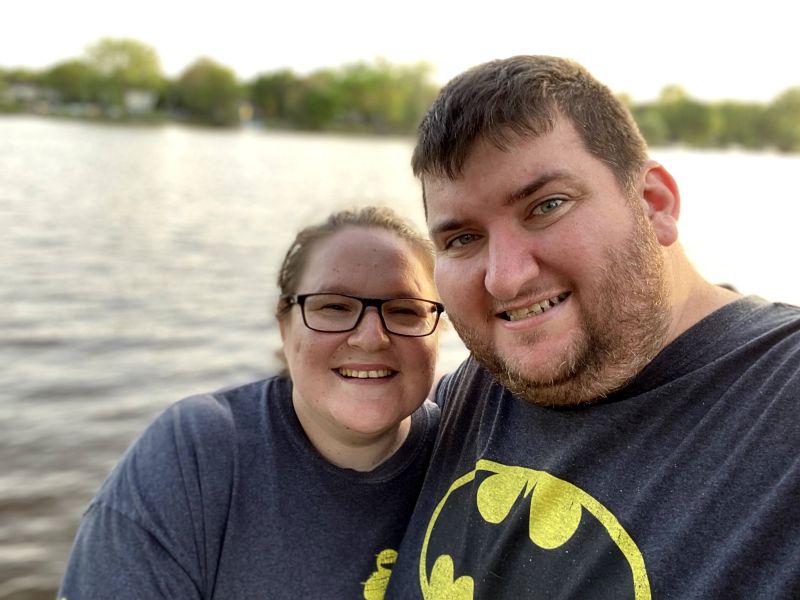 Hi there!
We are so excited for the opportunity to write to you today. We wish we could be sitting together with you, holding your hand, helping you figure all of this out, and reminding you that we're in this together. From the very moment you begin to read this letter, we hope that you feel a breath of fresh air wash over you and that you know that you're not alone. With that being said, we're Gene and Bri and we couldn't be more honored to get to spend these next few precious moments with you.
We've been married for seven years, and for the majority of that time we have struggled to conceive a child. We know it takes guts though to make an adoption plan for your baby. Wherever you're sitting right now, you are actively taking a brave step of love for your baby. We hope these words offer you courage to continue walking this road with all of its twists and turns and unknowns. We're so proud of you for sitting here and considering letting your sweet boy or girl join our family.
We should probably tell you more about that family though, huh. We live in Minnesota. Please don't just think cold and snow, though we do have enough of it! Minnesota is a great place to grow up and we have both lived here all our lives. We live in a townhouse in the suburbs across the street from an old-fashioned ice cream shop and an elementary school. There's a playground with lots of swings and a swirly slide, a baseball diamond, and a field where we throw the Frisbee with our black lab, Sadie. In the summer we can eat ice cream out of the patio and watch the sun go down.
Gene works for a bank and is home in the evenings to hang out. He loves to play outside, build with legos, fix things, and really knows his way around a math book. Brianna is a paralegal and is also home in the evenings to connect. She loves to cook, garden, play with play-doh, make forts, and makes a great copy editor. Together we're an unstoppable team and can give your child the life you hope they will have.
Together we will eat popcorn and stay up way too late watching movies, we'll go for walks around the block, splash each other at the beach, and build snowmen with carrots for noses. We'll jump on the bed (it's allowed), blow bubbles, catch fireflies and let them go, build card castles on a rainy day and then go out and dance in the rain.
We want to share with you more of what's deep inside, down at the core of our hearts around adoption. In the Bible, one of Jesus' disciples James, writes in the first chapter "Pure and genuine religion in the sight of God the Father means caring for orphans and widows in their distress and refusing to let the world corrupt you."
We know it's easy to feel like an orphan in this world. Going through life and maybe not feeling like you fit in. We are always going to take good care of your baby and make sure that at the end of the day, he or she knows that they belong here. That there is always a place for them at our table. He/she will never be left alone to fend for himself/herself against the world. But friend, that also means you, too. Because at the end of the day, you're family. You're his/her first mom (and/or dad) and we want to celebrate and embrace that. We would love an open adoption and share emails, phone calls, and visit with you. After all, you are the one that loved this baby first and we can't wait to share that with them!
Gene & Bri
Favorites
Author
Shannon Sedgwick Davis "To Stop A Warlord"
Book
Thirst -Scott Harrison
Childhood Memory
Traveling to North Carolina with my family
Climbing trees with my friends and my sister, also playing kickball in the backyard.
Childhood Toy
Hot Wheels
Barbie
Children's Book
American Girl series
City
Santa Monica, CA
Brooklyn Park, MN
Classic Movie
The Goonies
Bill and Ted's Most Excellent Adventure
Day of Week
Saturday
Saturday
Dessert
Ice cream
Ice Cream
Disney Movie
Captain America
The Lion King
Dream Car
Jeep Gladiator
Jeep Wrangler
Dream Job
Retire
U.S. Supreme Court Justice
Dream Vacation
Anywhere with a white sandy beach
African safari
Family Activity
Bike rides with my wife and our dog
Beach day!
Food
Bacon Cheeseburger
Steak and Caesar salad
Form of Exercise
Walking my dog
Swimming
Game
Ticket to Ride
Ticket to Ride
Hobby
Building things (tinkering)
Reading
Holiday
Thanksgiving
Christmas
Holiday Song
Little Drummer Boy
All I Want for Christmas is You
Holiday Tradition
Thanksgiving dinner
Decorating for Christmas
Ice Cream
Rocky Road
Cookies 'n Cream
Leisure Activity
Playing fetch with my dog!
Playing fetch with my dog
Memory with a Child
Hanging out with our nephews and eating ice cream
Having our nephews over for bonfires
Memory with Spouse
Going to Los Angeles
Our trip to Los Angeles together
Movie Quote
"You'll shoot your eye out!" -A Christmas Story
Movie Type
Drama
Romantic Comedy
Musical Group
Switchfoot
Ben Rector
Olympic Event
Downhill Skiing
Gymnastics
Quality about my Spouse
Her positivity
He's a great listener
Quote
Never take life seriously, nobody gets out alive anyway. -Anonymous
Life is a mountain. Your goal is to find your path, not to reach the top. Maxime Lagaca
Restaurant
Texas Roadhouse
Pancheros Mexican Grill
Sandwich
Ham and cheese
Turkey BLT
Scripture
Romans 8:1 "Therefore there is now no condemnation for all those in Christ Jesus"
Colossians 1:3-5 "We always thank God, the Lord Jesus Christ, when we pray for you..."
Shopping Store
Best Buy
Target
Song
"Brand New" - Ben Rector
Sport to Play
Mini-golf
Soccer
Sport to Watch
Football
Football
Sports Star
Adam Thielen
Aaron Rogers
Sports Team
MN Vikings
Green Bay Packers
Subject in School
Photography
Spanish
Thing to Cook
Chicken
Steak
Time of Day
Naptime
Evening after dinner
Tradition
Making breakfast on Saturday mornings
Friday after Thanksgiving the women in the family come over and we make Christmas crafts!
TV Show
Modern Family
Parks and Rec
TV Show Character
Jim Halpert from The Office
Gloria from Modern Family
Type of Music
Contemporary
Chill
Vacation Spot
Grand Marais, MN
Grand Marais, MN
Video Game
Super Mario Bro's