1-800-ADOPTION
Thank you for viewing our profile
If you would like to learn more about us, please call 1-800-ADOPTION (2367846), fill out the form at the bottom of our on-line profile page, or email us at bp_information@americanadoptions.com.
To revisit our on-line profile page and view our profile video at American Adoptions, simply use your mobile phone to scan the QR code on the right. We are looking forward to hearing from you!
Tim & Rachel
Thank you for considering us to be the loving parents for your child! We admire the courage you show in considering adoption for your baby, and we vow to give your child a life surrounded by family, friends, love and warmth. We promise family trips, airplane rides, hikes in the mountains and toes in the sand, furry dog friends and loads of laughter. We cannot wait to welcome your baby into our home!
About Us
Job
Soldier
Registered Nurse
Education
Some College
Bachelor's Degree in Nursing, Spanish, Anthropology
Relationship
Legally Married
How We Met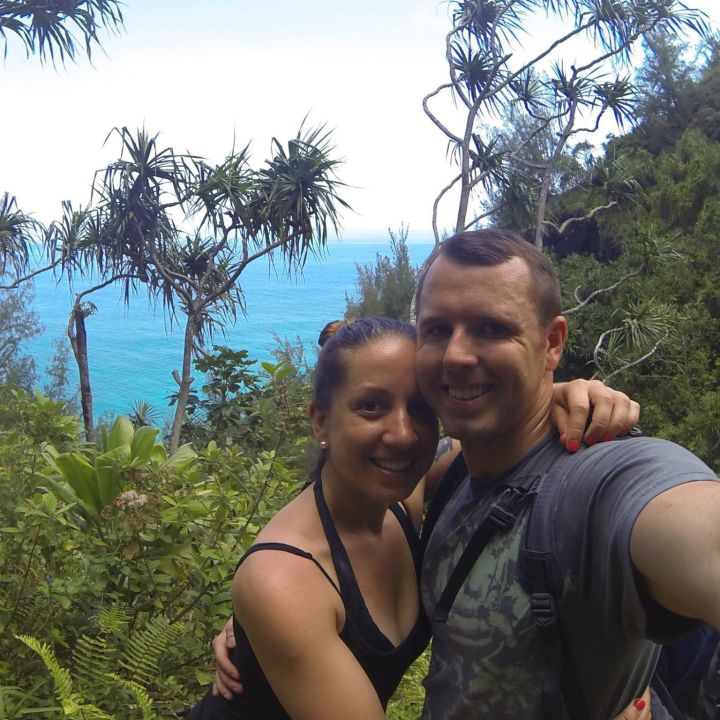 We met in 2011 on a long, hot deployment to the Middle East with the Army National Guard. When nobody had the energy or desire to joke around in the 120* heat, we would make each other laugh every day. We ate breakfast together as Rachel was getting ready to go on shift and Tim, assigned to the night rotation, was getting ready to go to bed.
We worked out in the gym together during our free time, or went for the occasional midnight jog when the 80* temperatures chilled us to the bone. Tim taught Rachel how to load songs onto an iPod for the first time at age 27. Rachel taught Tim the salad bar was not a scary place, and to eat his vegetables! We ended up going on our two week break together to Spain and Germany, and we knew at that time that we were going to be together forever.
Our Childhood Memories
Tim's best childhood memories revolve around fishing in the creek with his dad and brothers, where his great-grandma would give them cookies and make sure they had enough snacks to last the day. Then the kids would make it down to the creek, bait their hooks, fish for a few minutes, then play in the water while Tim's dad tried to catch them their fresh fish dinner. They also loved to explore the caves all around the area and took lots of trips to Silver Dollar City to ride the rides.
Rachel's favorite memories all involve camping with her family. From tents to pop-up campers to trailers and RV's, they did it all. There was camping and whale watching in Maine, geyser viewing in Montana, northern lights viewing in Alaska, and hiking in Arizona. One summer they took an 8 week vacation and road tripped all across the country. Rachel has now been to all 50 states, and most of them were first visited during these family trips as a child.
Our Extended Families
Rachel grew up in Maryland with her two brothers, mom and dad. All of them still live on the east coast, so we go on a lot of vacations out east. The Outer Banks of North Carolina and the mountains of West Virginia have given us incredible memories together. Rachel also has cousins here in Missouri, who like to host family gatherings on the deck or around the pool. Half are Jewish and half are Christian, so we have all holidays covered! That means double the good food and double the fun.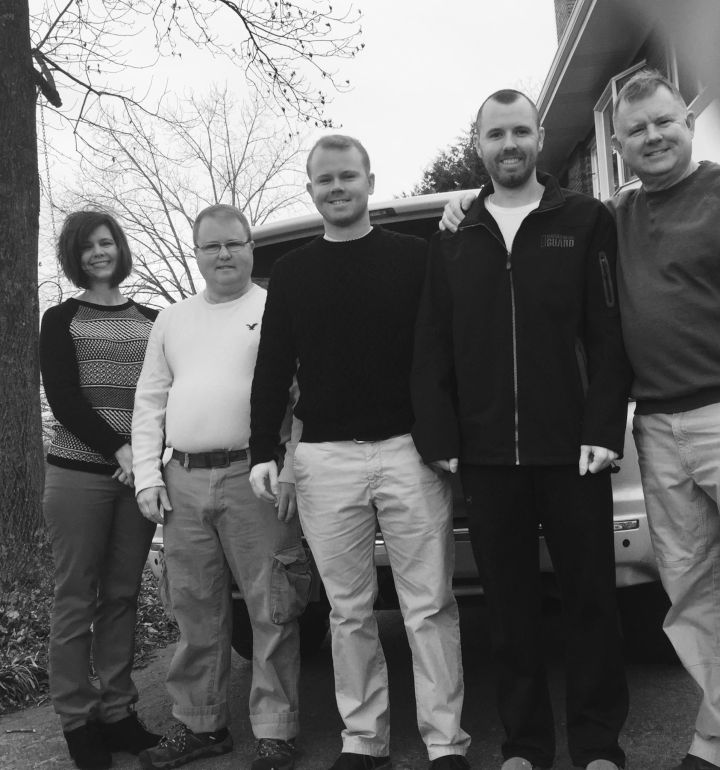 Tim grew up here in Missouri, also with two brothers and his mom and dad. We live in the same town as his family and spend lots of time together, especially on the weekends. We play with their dogs, cook/ barbecue together, and eat out at local restaurants. They also own a small farm about an hour away where we like to go exploring, play in the creek, and go on tractor rides.
Our daughter Harley loves playing at our local parks, baking with family (especially her great-grandmother), swimming at the YMCA and riding her bike and scooter. Harley also likes visiting her biological siblings, and asks everyday for a baby brother or sister. Our families have been very involved in Harley's life and they cannot wait to welcome a new child into the family!
Photos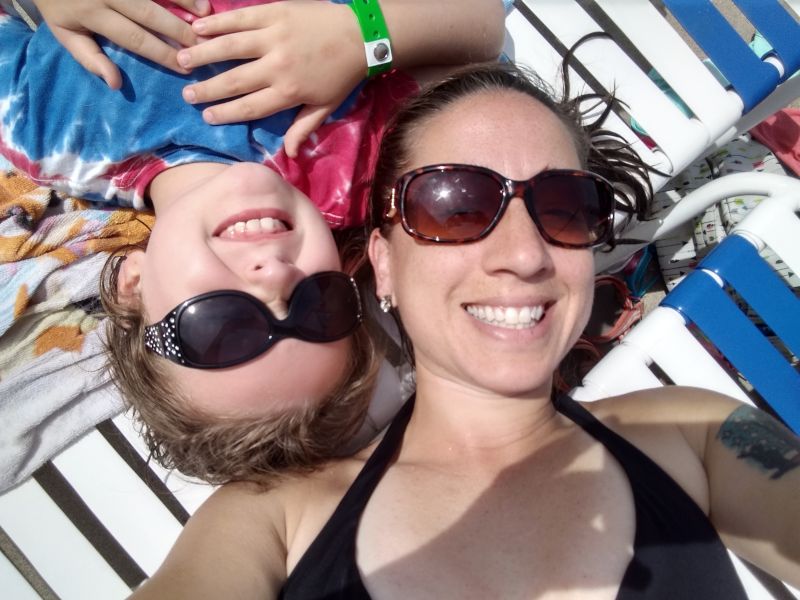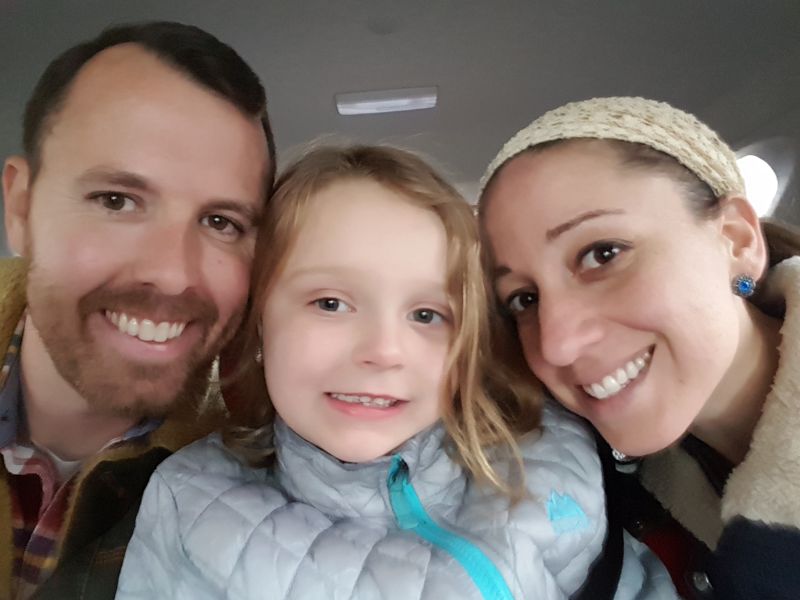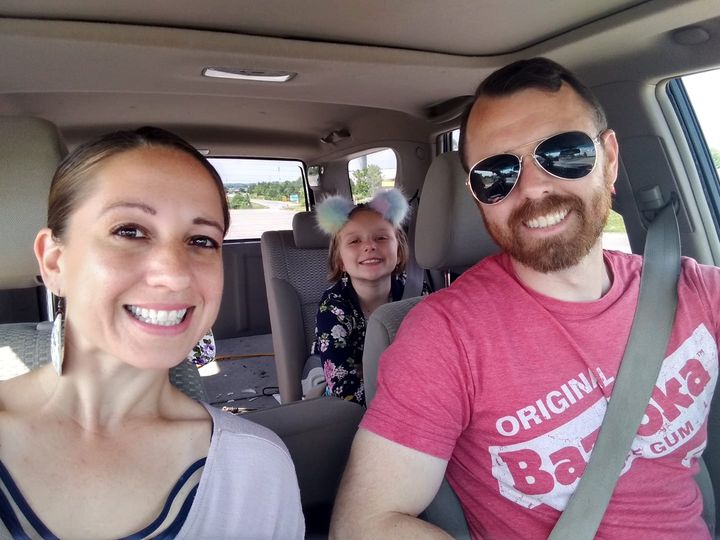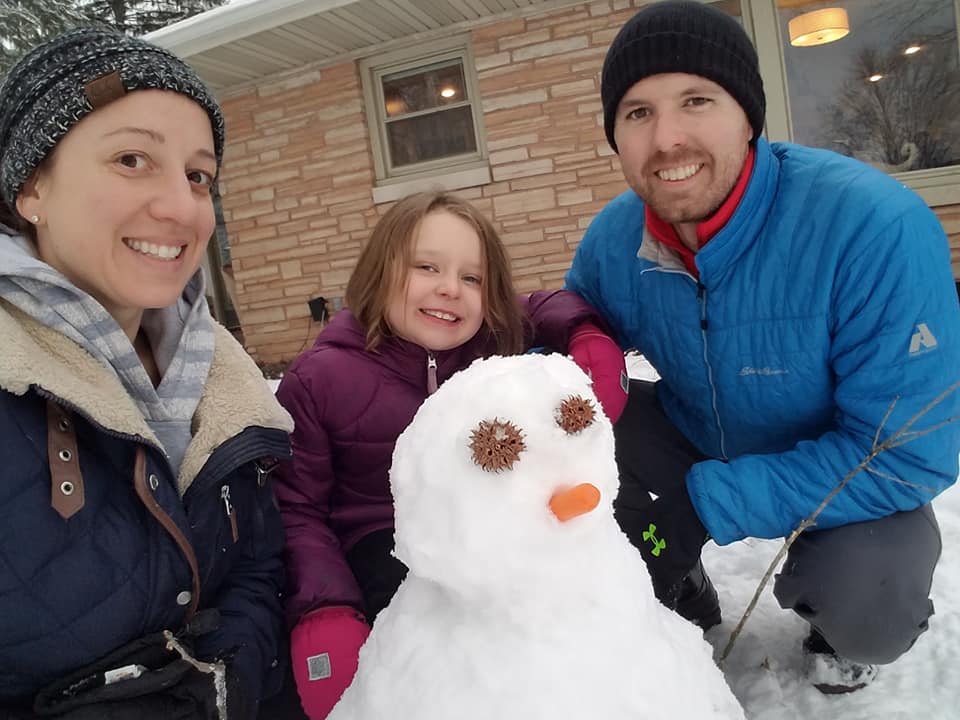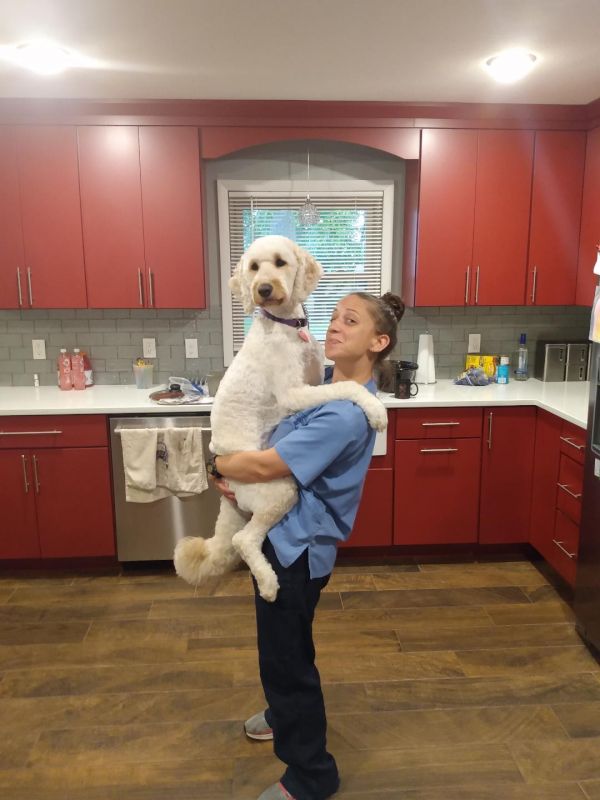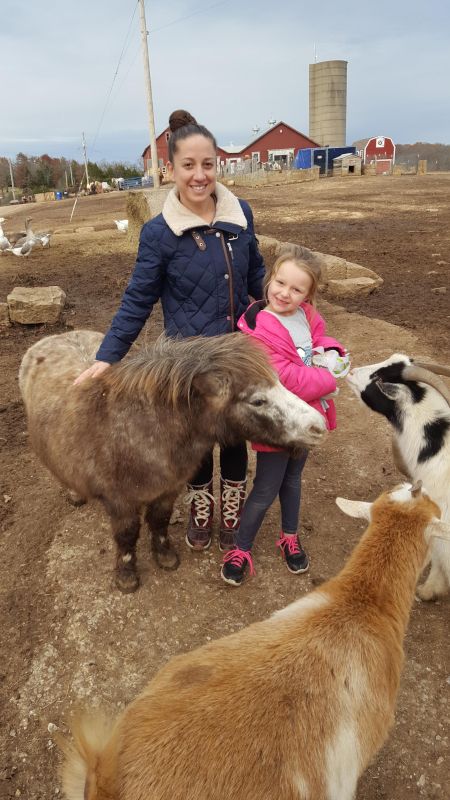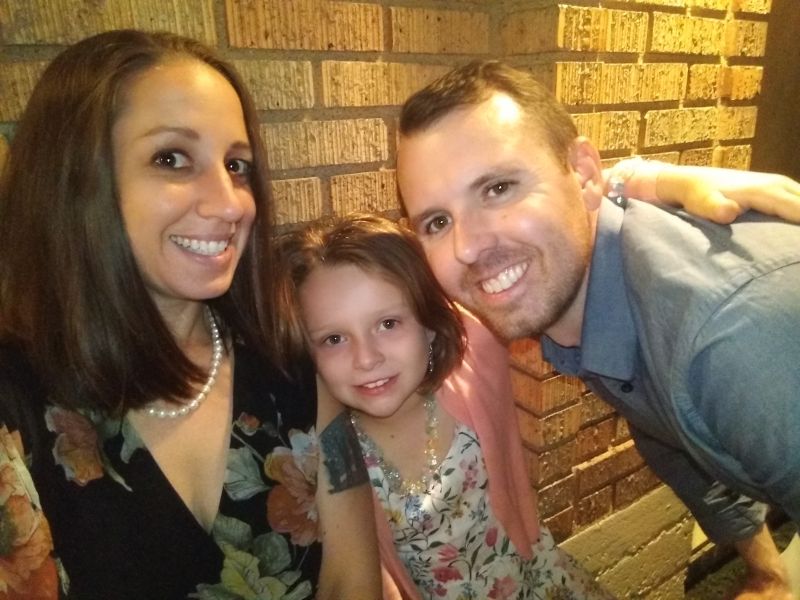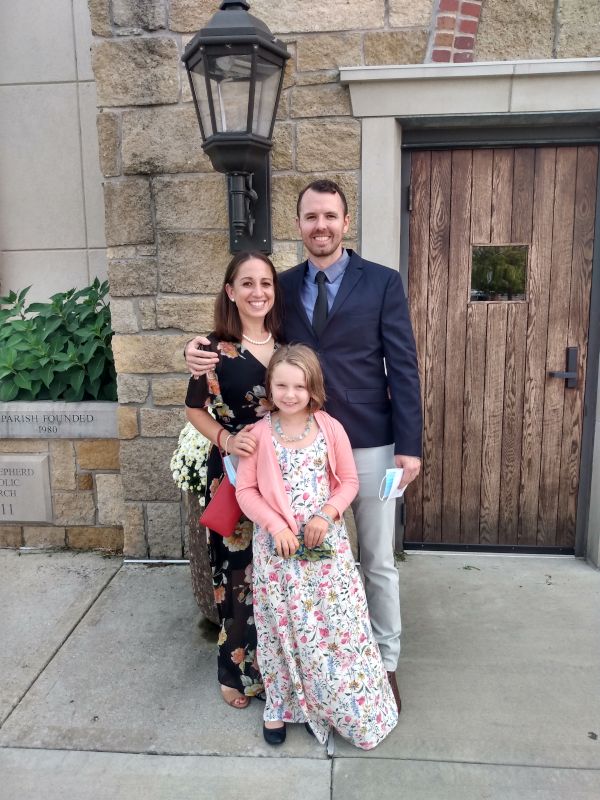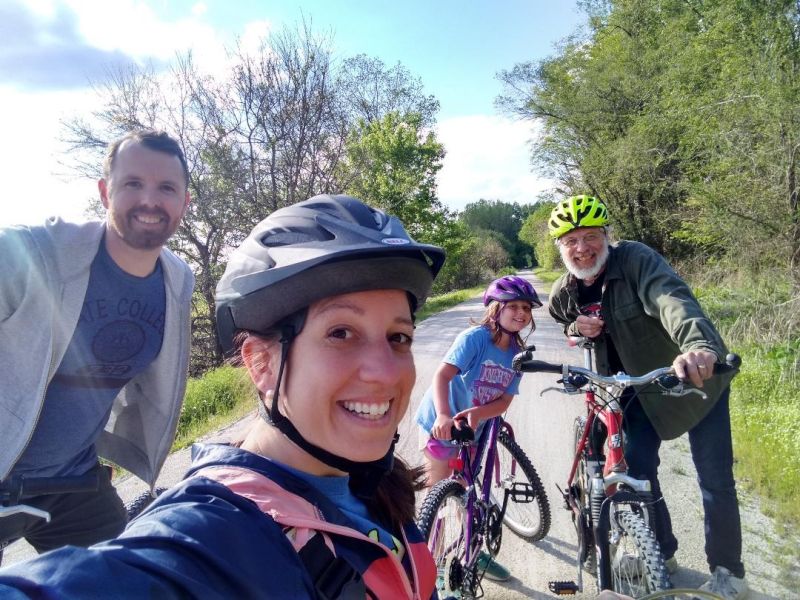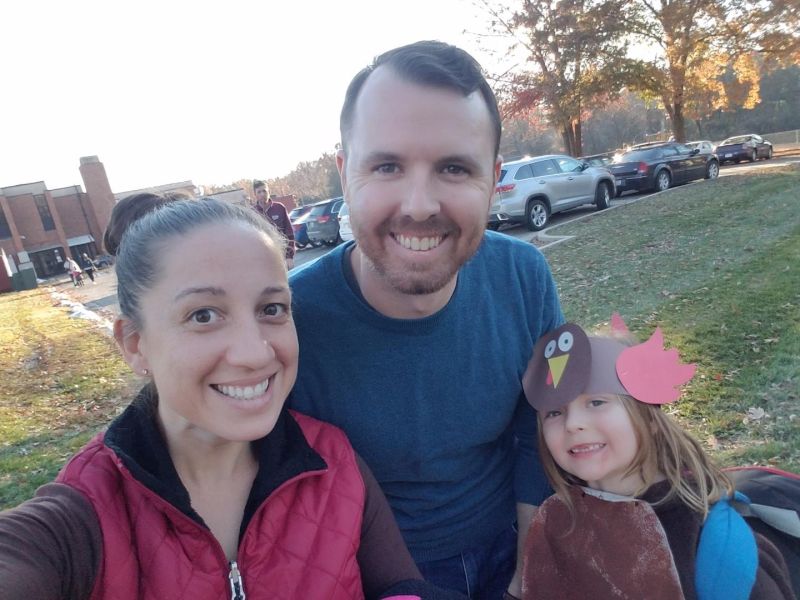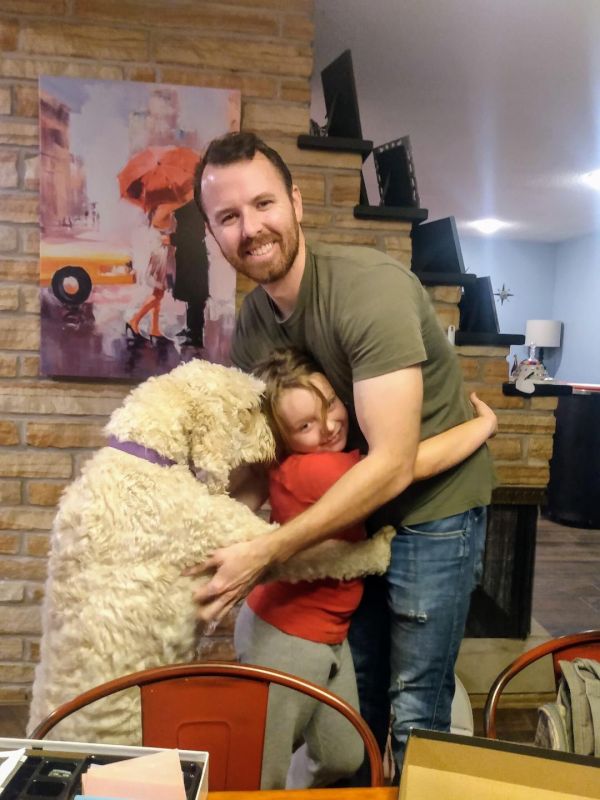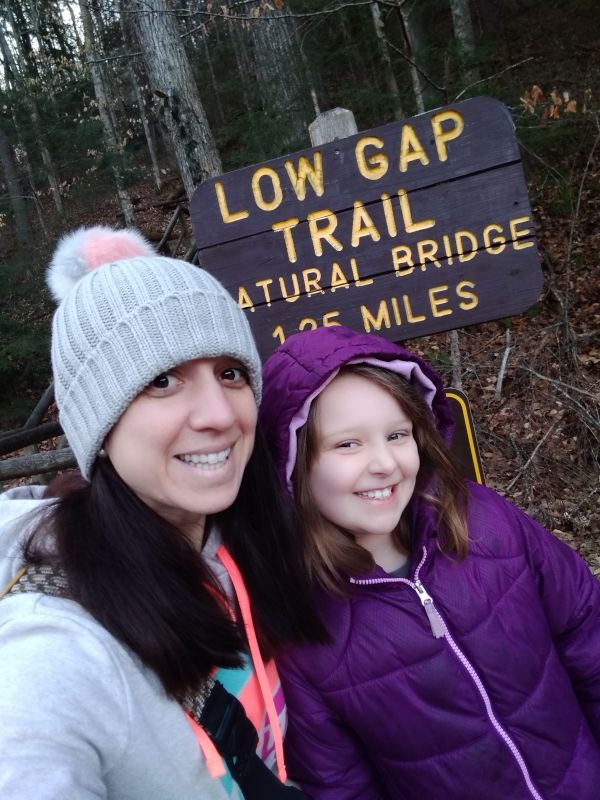 ×
1 / 12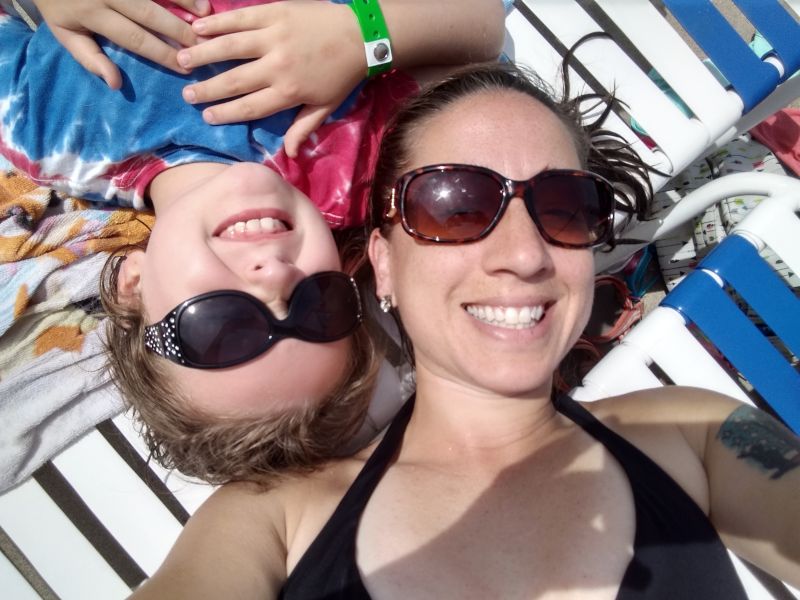 2 / 12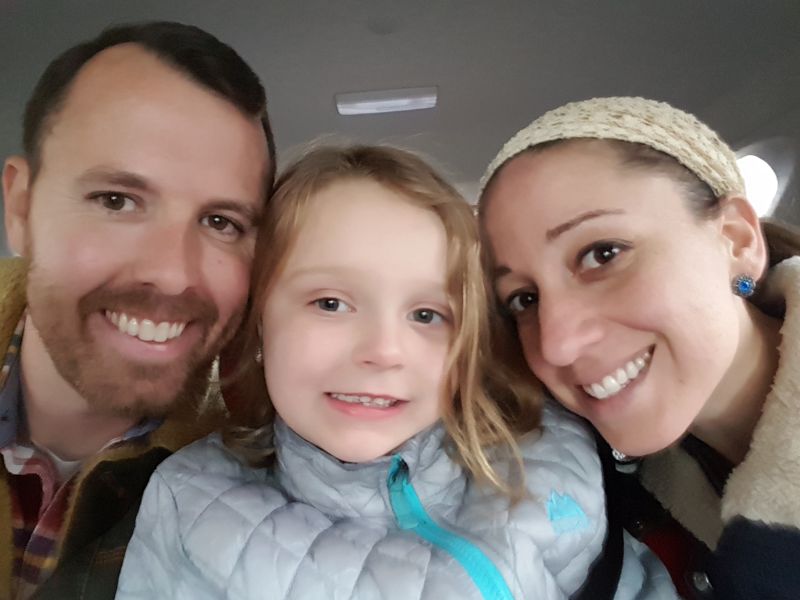 3 / 12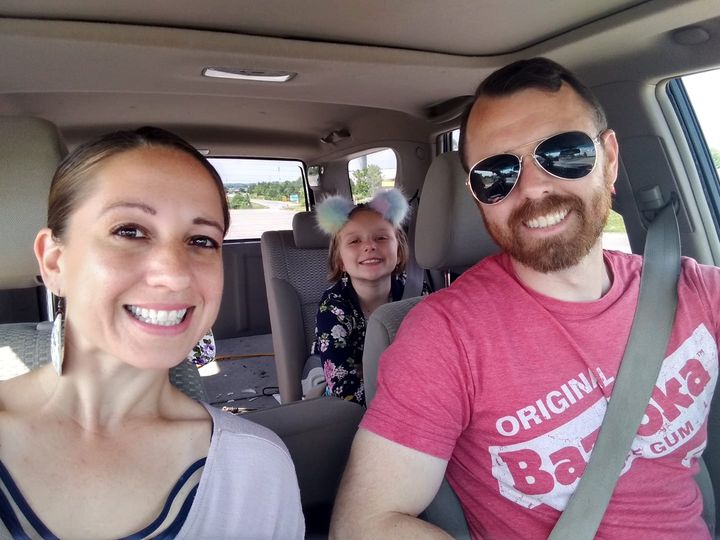 4 / 12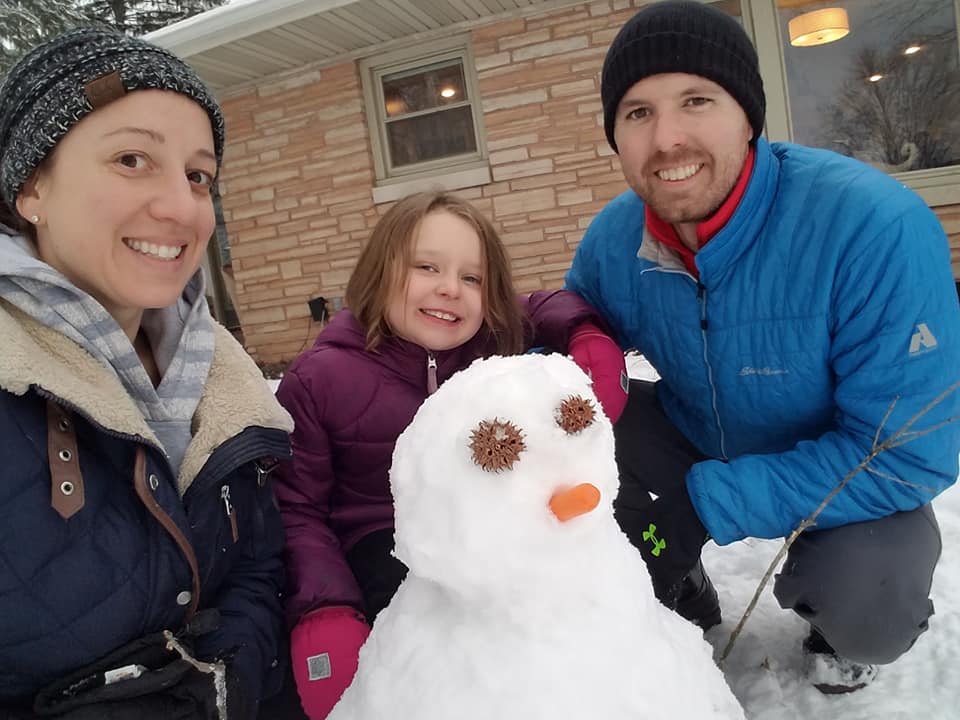 5 / 12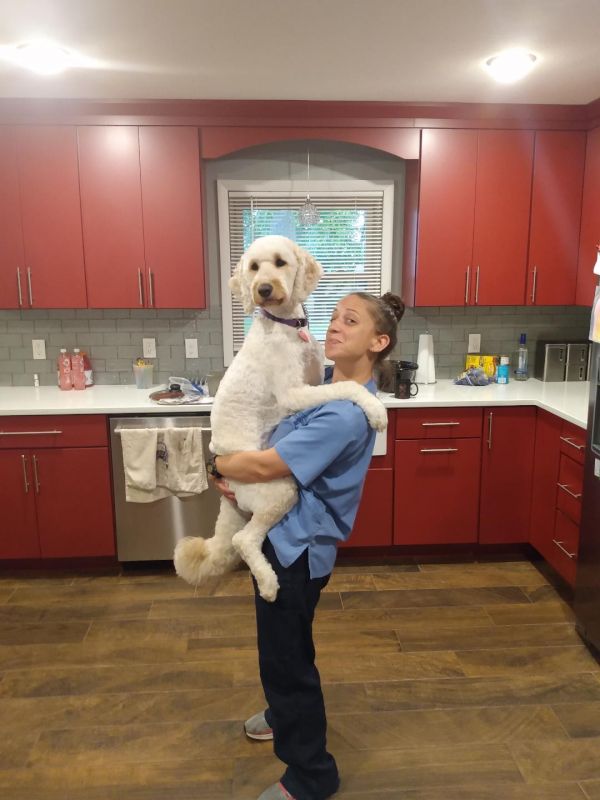 6 / 12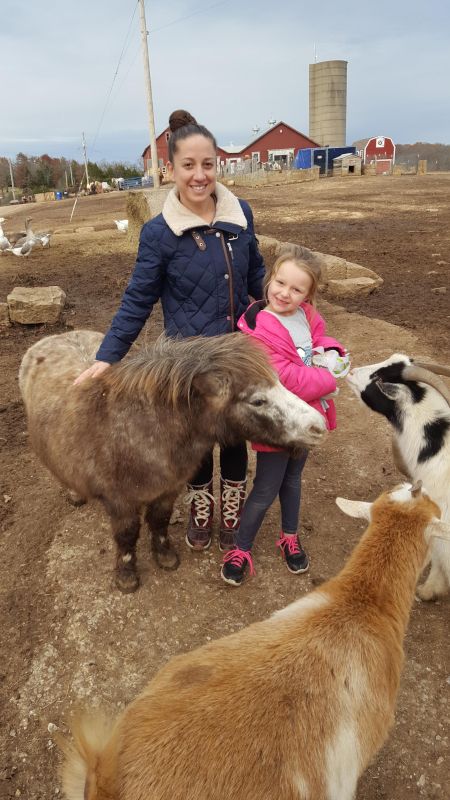 7 / 12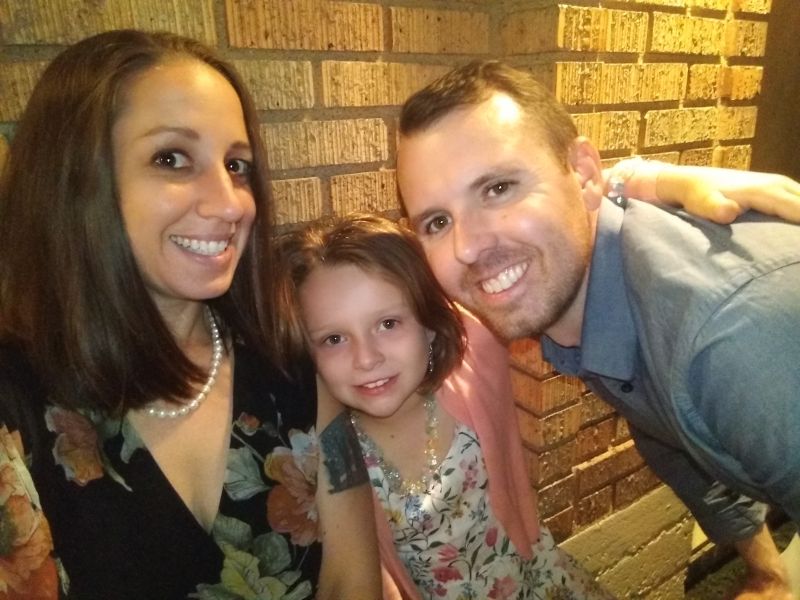 8 / 12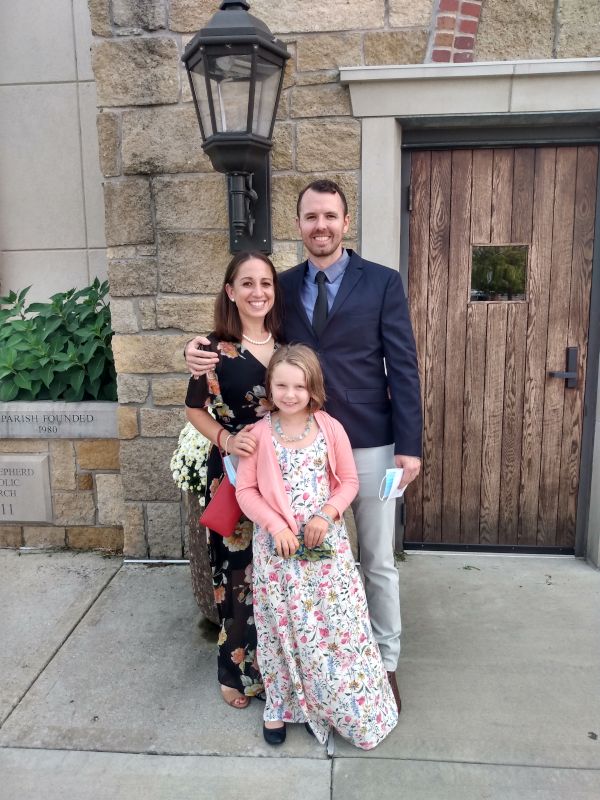 9 / 12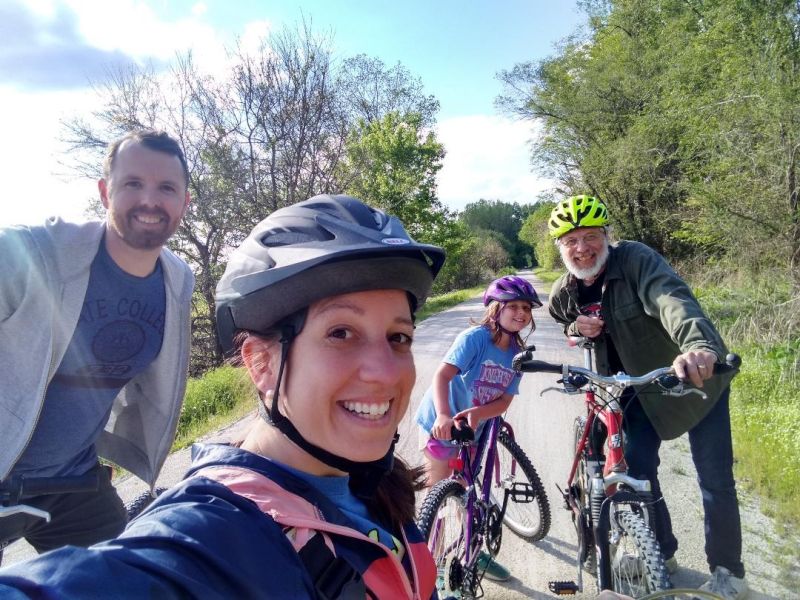 10 / 12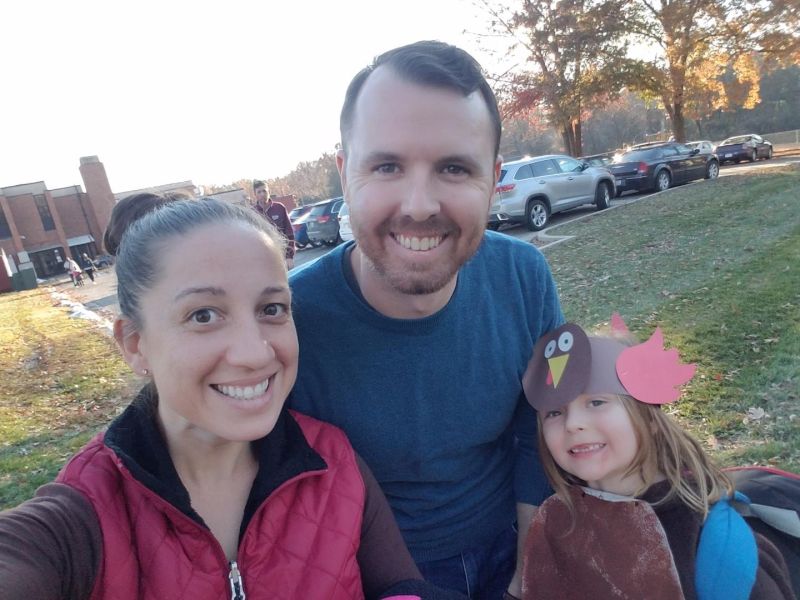 11 / 12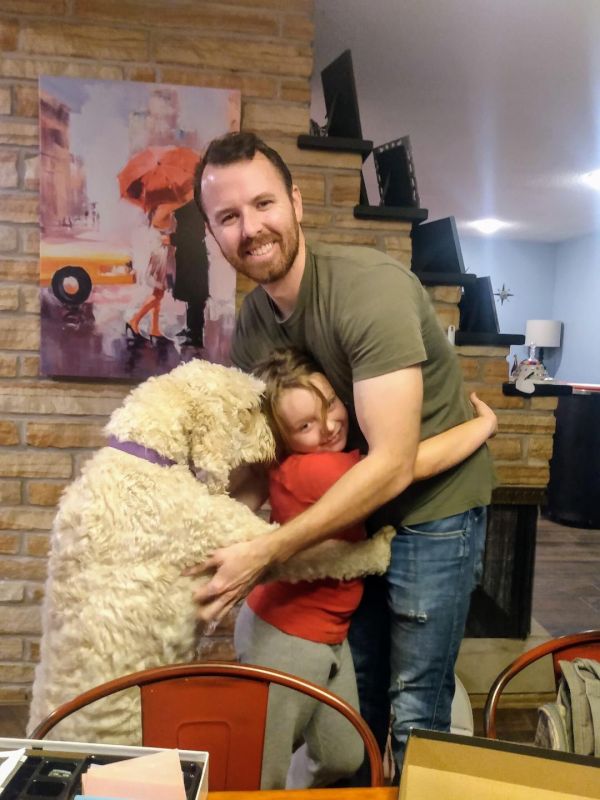 12 / 12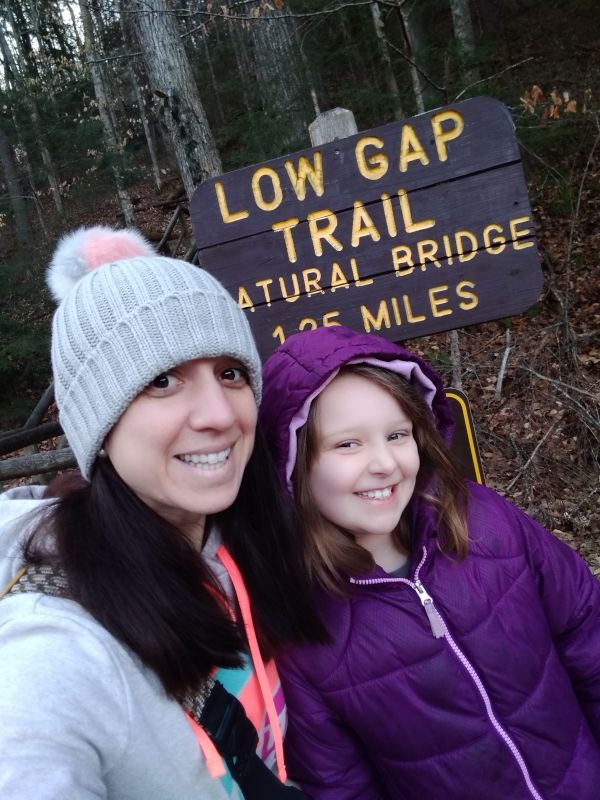 ❮
❯
Our House and Neighborhood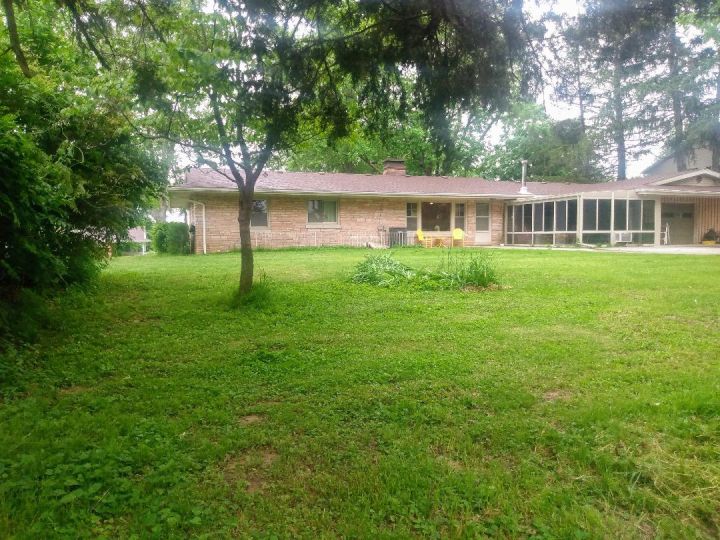 We live in a large town in Missouri surrounded by miles of countryside. While we have all of the modern stores and restaurants we want, we enjoy not having the crowding and traffic of the big cities. There are 3 outdoor pools in town, an indoor pool, lots of parks and playgrounds, a new splash pad for the summer time, and a great indoor playground available for rainy days. It is a very family-focused town and there are multiple places that offer organized sports for children, dance lessons, and even kids theater. Our town is also home to one university which helps bring a lot of diversity to the area as well.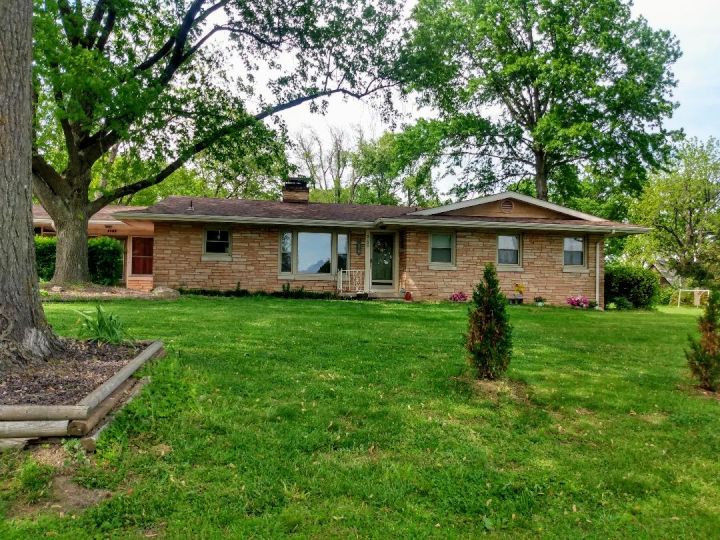 Our home has 8 rooms on the main floor. We love our kitchen with its red cabinets, and what we call our "greenhouse" room with windows on 2 sides plus the whole roof! It's a great place to read, hang out, and even to watch the rain.
From Us to You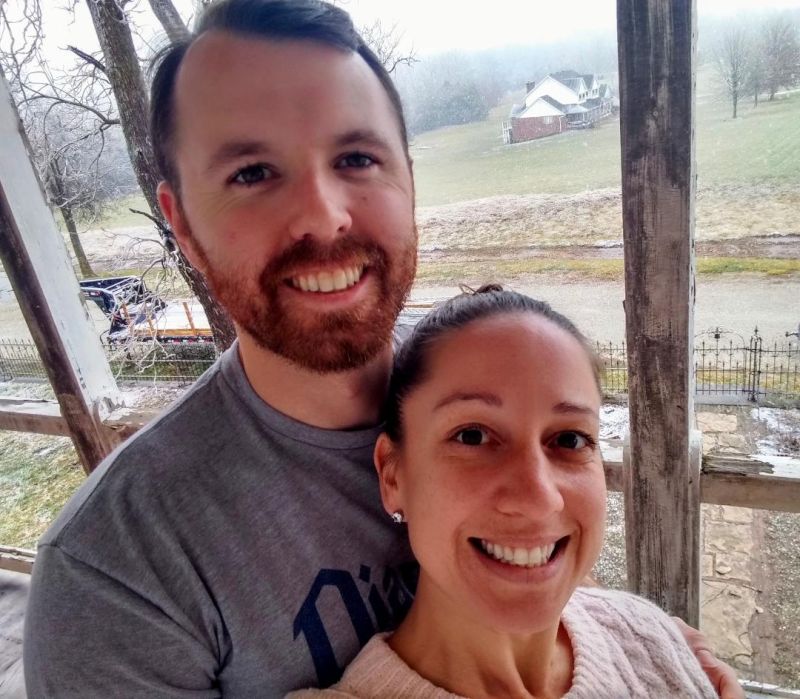 While this letter may seemly nearly impossible to write, we know if must be even more difficult to read. We admire the courage you show in considering adoption for your baby, and we love you for considering us to raise your child. We promise your child a good life, surrounded by friends and family, love and warmth. We cannot wait for family trips to the mountains and the beach, weekend getaways to the lake, trips to the zoo, and tons of laughter!
And so, a little about us... We met while deployed with the Army National Guard and quickly found ourselves inseparable. We love to make each other laugh, and we joke around constantly. We have now been together 9 years and were married 7 years ago in an ice storm that made us miss the 120 degree heat! Back in the States, Tim is still in the National Guard and has returned to both work and school part-time, allowing a flexible schedule and more time at home. Rachel is a Registered Nurse with a home hospice agency as well as in an oncology office, working normal business hours with weekends off. Her jobs are also very flexible and she can take off as needed for appointments, school activities, or family events. This flexibility allows us to spend more time with our daughter, Harley, who is currently in the 2nd grade. We adopted Harley in 2018 after she spend two and a half year with us in foster care, and she longs for a sibling to share our home. We have never had a baby in our home, but we are now so excited to become parents again through infant adoption. It is everything we have hoped and dreamed for, and we cannot wait!
As a couple we build our lives around family, and love to celebrate holidays together. We have get-togethers at different houses for each of the holidays, with Christmas, Easter, Passover, 4th of July, and New Year's being the staples. Our families love to make way too much food and sit around the table talking for what may turn into hours. To work off those holiday treats we go jogging, go on family walks, or workout in our little basement gym. Our playroom is full of toys, books, games, Legos, puzzles, dolls, cars, and art supplies galore. Our dogs are energetic and cuddly, and are waiting for a child to love.
We are very excited to welcome your baby into our home with open arms and open hearts. We will update you with letters and pictures, and look forward to sharing information and important milestones with you! We are also open to visits and would love to know how you envision our collective future to be. We will fill your child's life with warm and wonderful memories, and their future will be so bright. We thank you immensely for considering us to be the parents of your baby, and cannot wait to hear from you!
Excitedly,
Tim & Rachel
Favorites
Actor
Keanu Reaves
Seth Rogan
Actress
Charlise Theron
Emma Watson
Author
Vince Flynn
Douglas Preston and Lincoln Child
Book
Tuesdays With Morrie
The Giver
Candy Bar
Butterfinger
Snickers
Cartoon
Teenage Mutant Ninja Turtles
The Jetsons
Childhood Memory
Going to the river with family
Vacation to Disney World with my family
Childhood Toy
Remote control cars
Skip-it
Children's Book
Green Eggs and Ham
One Little Monkey
City
Annapolis, Maryland
New York
Classic Movie
Star Wars
The Sound of Music
Day of Week
Friday
Saturday
Dessert
sugar cookies
Lemon bars
Disney Movie
Robin Hood
Beauty and the Beast
Dream Car
Aston Martin
Subaru Outback
Dream Job
Football player for the Chiefs
Nurse at a tropical resort
Dream Vacation
Rome, Italy
Bahamas
Family Activity
Going on hikes together
Backyard campfires with s'mores
Flower / Plant
Evergreens
Tiger Lily
Form of Exercise
weight lifting
Jogging
Fruit
strawberries
Pineapple
Hobby
watching football
Jogging
Holiday
Christmas
Christmas
Holiday Song
Baby It's Cold Outside
Feliz Navidad
Holiday Tradition
hanging stockings
Decorating the tree as a family
Ice Cream
chocolate chip cookie dough
Mint chocolate chip
Junk Food
gummy bears
Chips and queso
Leisure Activity
watching football
Laying on a blanket or hammock in the sunshine reading or watching Netflix
Magazine
Atomic Ranch
People
Memory with a Child
taking our daughter to the beach in North Carolina so she could see the ocean for the first time
Taking our daughter to the state fair and her loving all the rides and carnival foods
Memory with Spouse
Getting dressed up and seeing a play at the Fox Theater in St Louis
Whale watching in Hawaii
Movie
Point Break
Beauty and the Beast with Emma Watson
Movie Munchie
Chips
Popcorn
Movie Quote
"Not a perfect Soldier but a good man" -Captain America
"Hi my name is Doug. I have just met you and I love you." -from Up
Musical
Newsies
Phantom of the Opera
Musical Group
U2
Rascal Flatts
Nursery Rhyme
Twinkle Twinkle Little Star
Itsy Bitsy Spider
Olympic Event
Track events
Gymnastics
Personal Hero
my parents
my brother for many reasons
Play
Beauty and the Beast
Phantom of the Opera
Quality about my Spouse
hard worker
He is laid-back and easygoing
Quote
"Gotta be who you are in this world" -Denzel Washington
When God closes a door, He opens a window.
Restaurant
I Love Sushi
Bandana's BBQ
Sandwich
Hero from Firehouse Subs
Turkey and bacon
Scripture
"Perhaps this is the moment for which you have been created" -Esther 4:14
Shopping Store
Eddie Bauer
TJ Maxx
Song
I Would Walk 500 Miles
Africa by Toto
Sport to Play
Football
Soccer
Sport to Watch
Football
Football
Sports Star
Michael Jordan
Patrick Mahomes
Sports Team
Kansas City Chiefs
Kansas City Chiefs
Subject in School
History
Math
Thing to Cook
Stir fry
Shepherd's Pie
Time of Day
Afternoon
Afternoon
Tradition
Putting up Christmas ornaments and lights together
Decorating the Christmas tree together
TV Show
Parks and Recreation
Modern Family
TV Show Character
Jon Snow from Game of Thrones
Arya Stark from Game of Thrones
Vacation Spot
Branson
Outer Banks, NC (beach)
Video Game
Mario Cart 64
Just Dance