1-800-ADOPTION
Thank you for viewing our profile
If you would like to learn more about us, please call 1-800-ADOPTION (2367846), fill out the form at the bottom of our on-line profile page, or email us at bp_information@americanadoptions.com.
To revisit our on-line profile page and view our profile video at American Adoptions, simply use your mobile phone to scan the QR code on the right. We are looking forward to hearing from you!
Matt & Rebecca
We feel so lucky to have a life filled with love for each other, our wonderful friends and family and the world around us. The ability to share this life with a child as the newest member of our family makes us the most excited. Thank you so much for viewing our profile to learn about us and the parents we look forward to becoming.
About Us
Job
Senior Risk Manager
Software Project Manager
Education
Bachelor's Degree in Environmental Science
Law Degree
Relationship
Legally Married
Our Leisure Time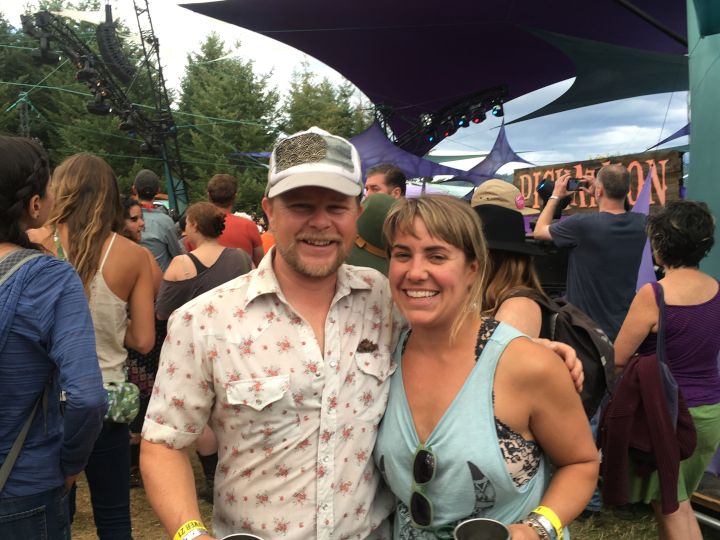 Leisure time is our favorite! We take our adult responsibilities and professions seriously, but when it's time to unwind we really enjoy creating space to laugh, be silly, and reconnect with friends and each other.
We are very energetic and love to stay busy. Rebecca has been an avid cyclist for years and we enjoy riding bikes together. We are hoping to try more mountain biking soon. Snow skiing is our favorite winter sport; Matt is an expert and taught children to ski for years! In warmer weather, you'll find us white water rafting, dancing at a music festival, or rooting for teams at sporting events, both college and pro. We're also so excited to introduce a child to camping, our favorite way to explore the outdoors, wake up in the woods and relax in a canoe or next to a campfire.
We've traveled from Mexico to Canada to Europe and look forward to kid-friendly travels in our future. In the summer we take beach trips to the Gulf Coast or the Oregon Coast where Matt's family beach house is located.
When not adventuring, we might be hosting friends for a pool party, relaxing and sharing stories from our week, cooking great food or dreaming about building an arts and crafts space to learn woodworking. Our favorite time is time spent together and we are thrilled to find ways to incorporate all of this fun into a life with a child.
Fun Facts About Us:
Rebecca loves very spicy foods and has entered three different spicy eating contests.
Matt is ambidextrous. He writes with his left hand but plays all sports with his right hand.
Rebecca really likes to sing and is known as a karaoke queen with her friends. She once had an outdoor karaoke birthday party in her front yard.
Matt was in a TV commercial as an adult for Sherries Berries and it was shown nationwide.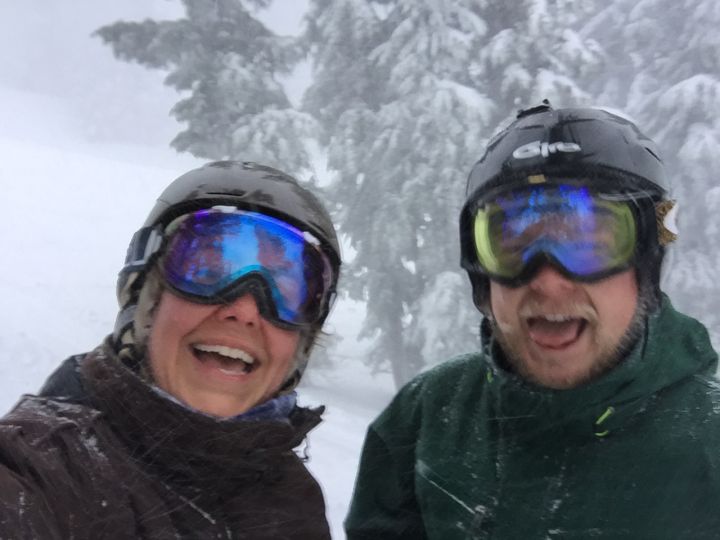 Rebecca loves cycling and has ridden her bike 100 miles in one day from Portland, OR to the Oregon coast on more than one occasion.
Matt's entire family grew up snow skiing. Both Matt and his mom were ski racers.
Rebecca strongly supports rescue animals and has rescued many feral cats living in rough conditions and found them homes.
Matt has climbed volcanoes on three continents.
Rebecca volunteers with a non-profit that runs a chimpanzee sanctuary in Africa.
Matt is fluent in French and continues to practice his Spanish.
Adoption in Our Family
Our niece was adopted as an infant and we were fortunate enough to watch the entire process of her adoption. We got to witness the love and openness that develops. Rebecca's brother and his wife formed a relationship with her birth mother over the course of many months prior to the birth and adoption. Here we are seven years later and we have seen how that relationship has continued. Our niece has occasional contact with her birth mom and has met her face to face. We have seen this be successful and will respect any level of openness with the birth family that chooses us. We have been so lucky to have our niece as a part of our family and we are so excited to go on this journey ourselves.
We also have a close friend who chose adoption for her baby. She has been an important resource for us to learn about her experience with an open adoption from a birth mother's point of view.
Every adoption is unique and while we do not expect our situation to be identical to that of my niece's, we know that families can come about in many ways and we celebrate the uniqueness of each one. We are so supportive of the incredibly difficult decisions the birth mother faces and believe we can provide a loving stable home for a child to thrive and develop in.
Photos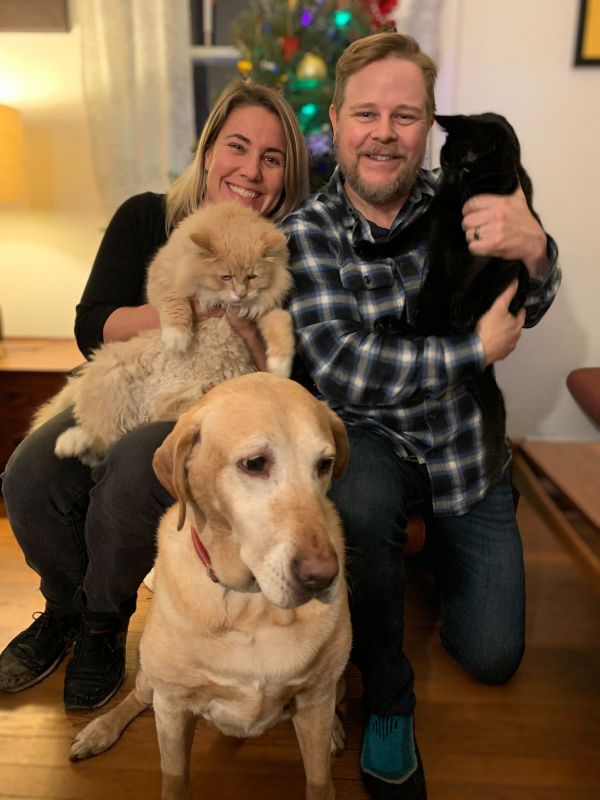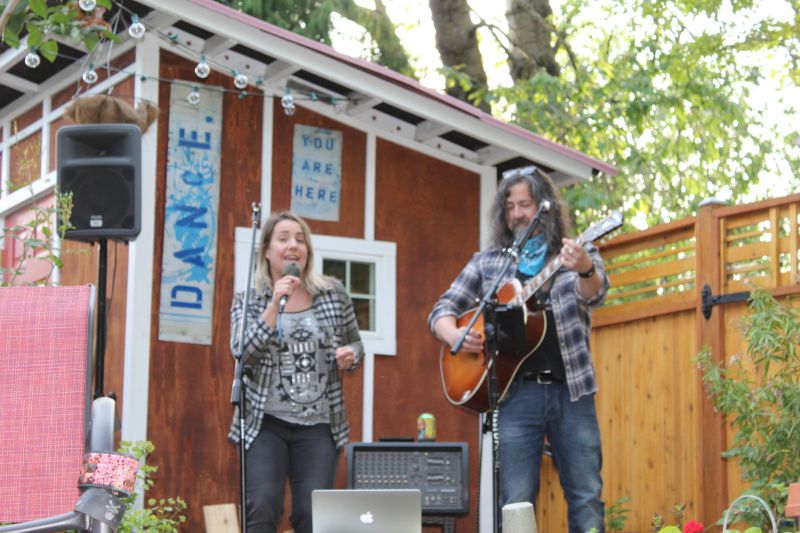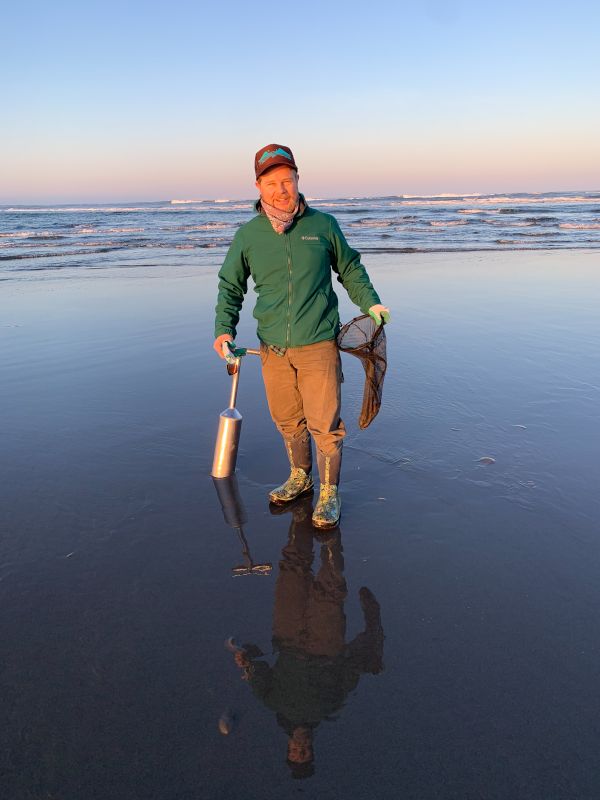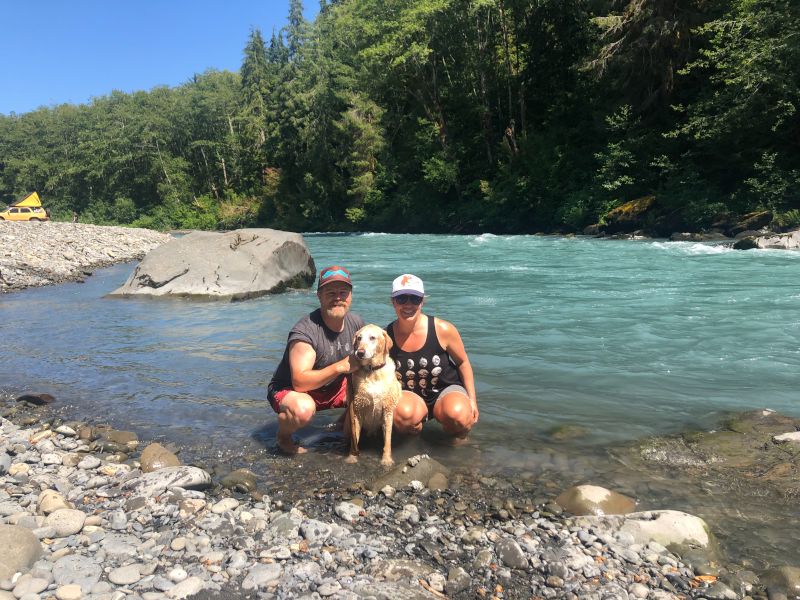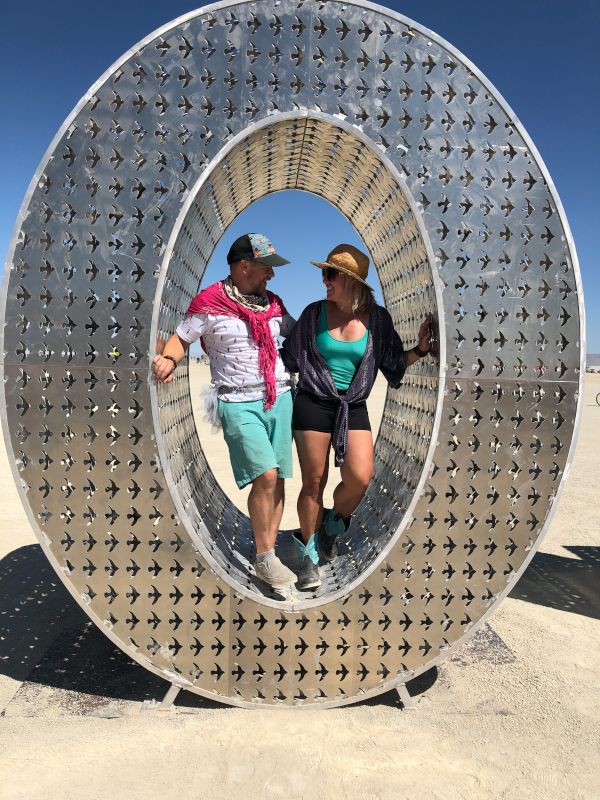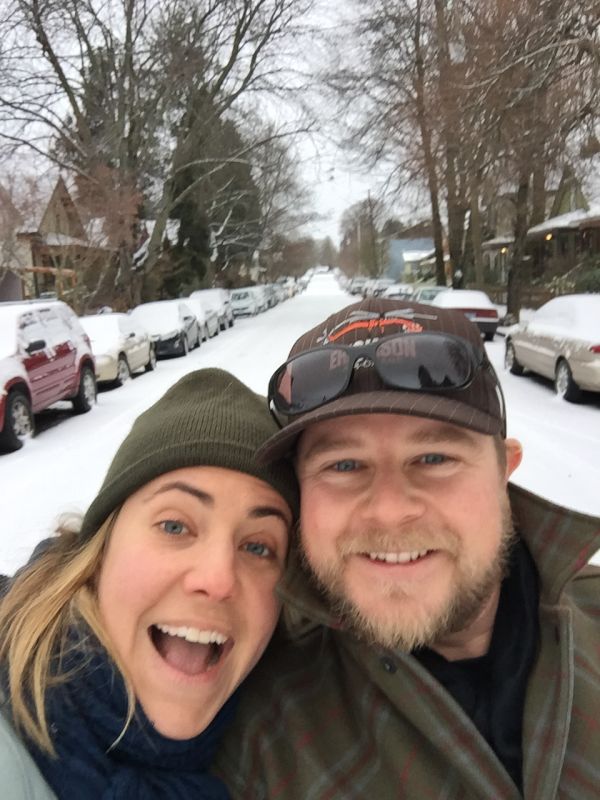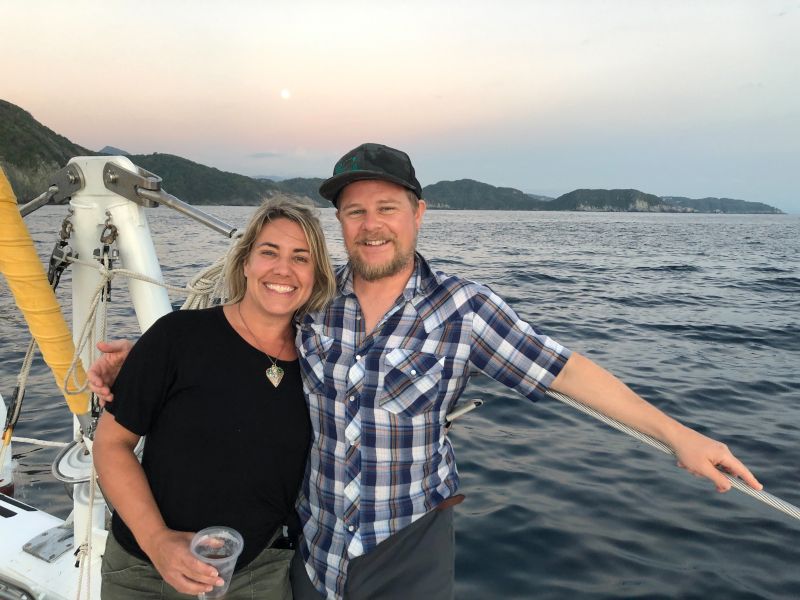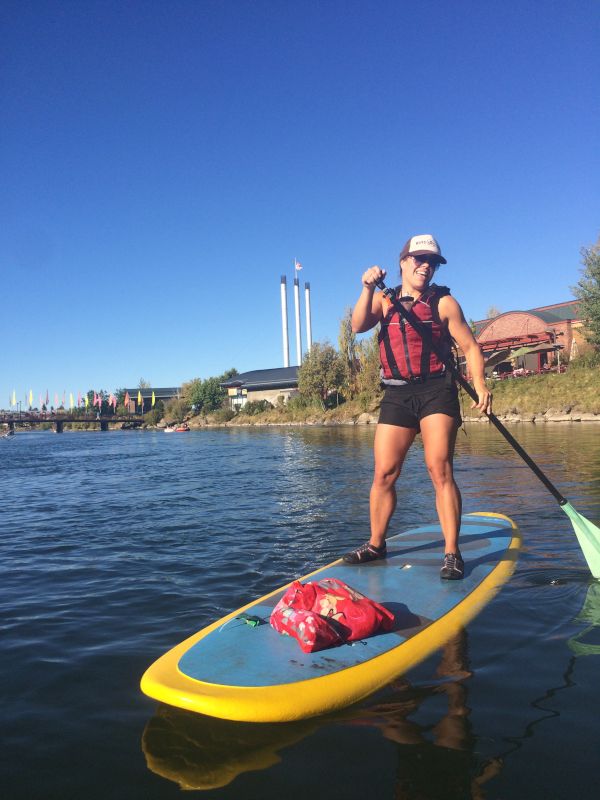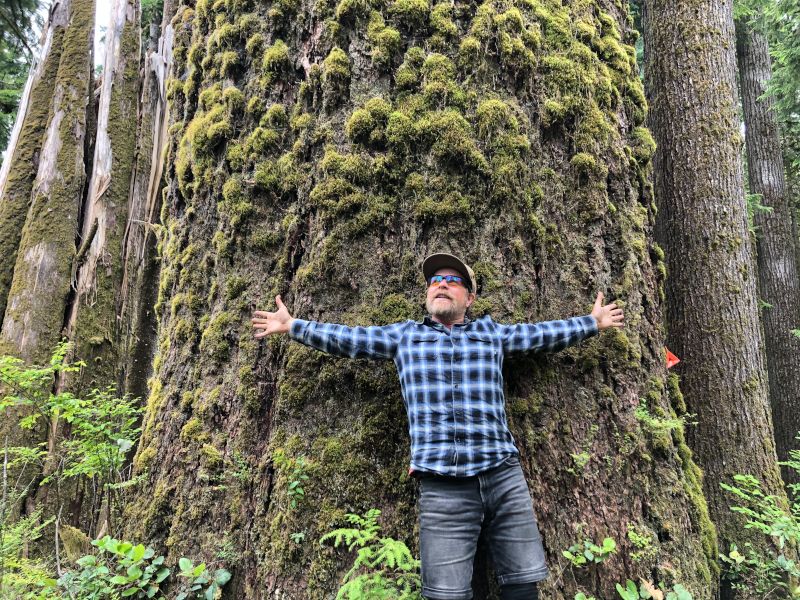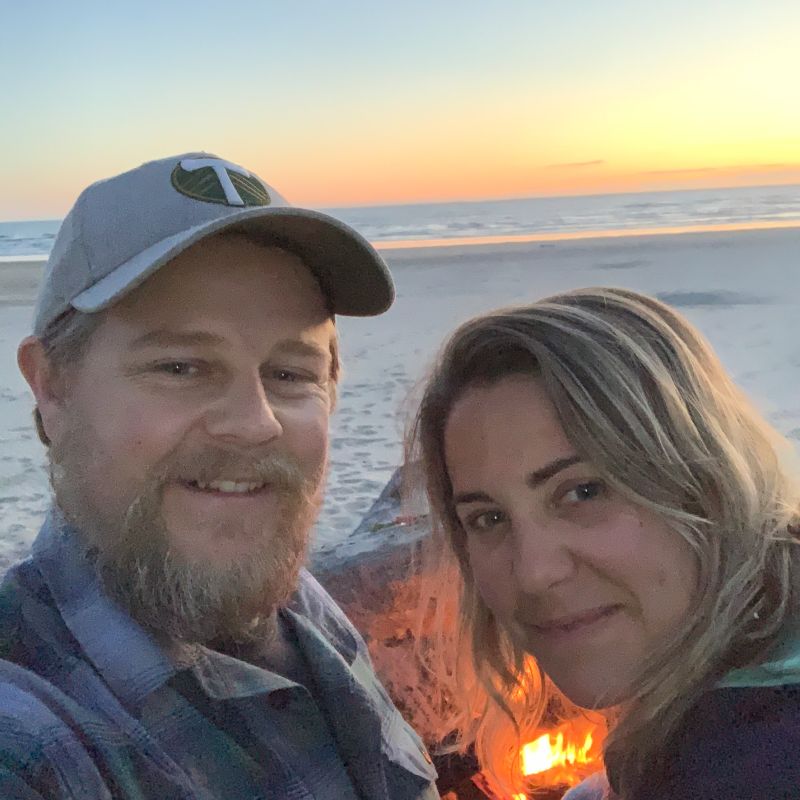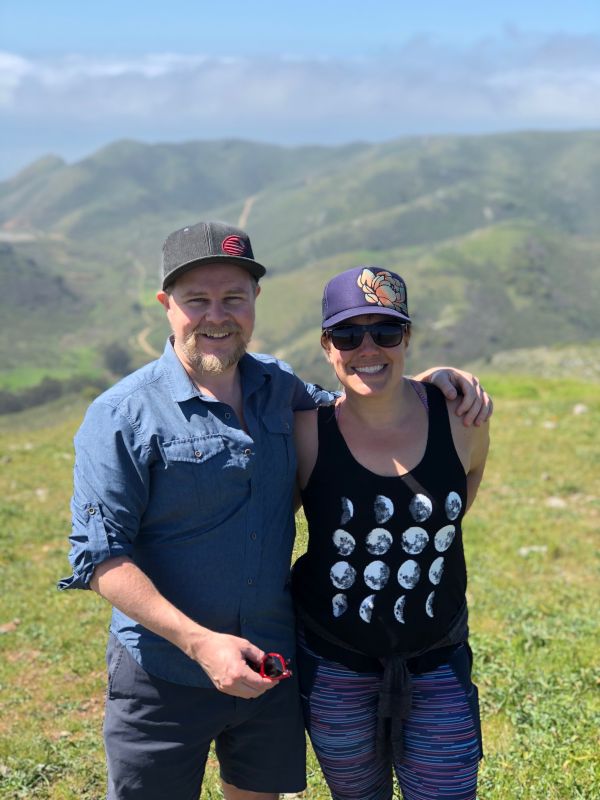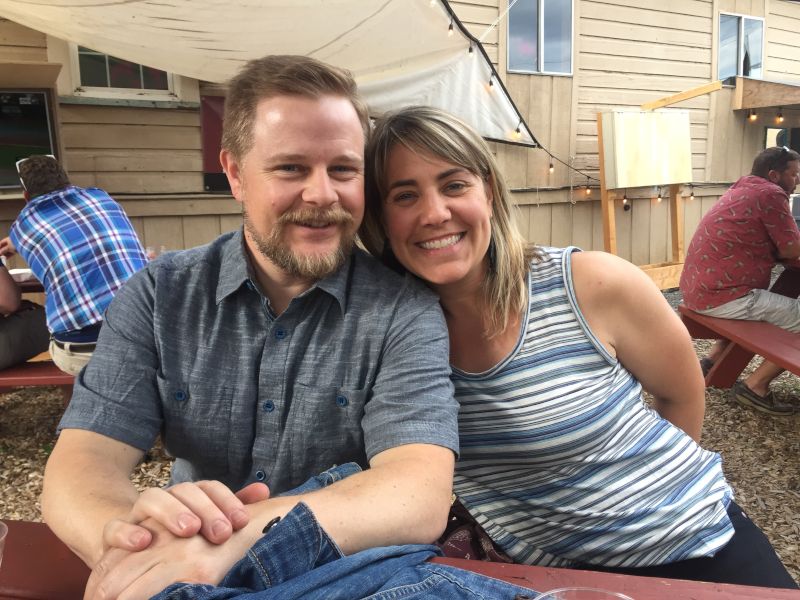 ×
1 / 12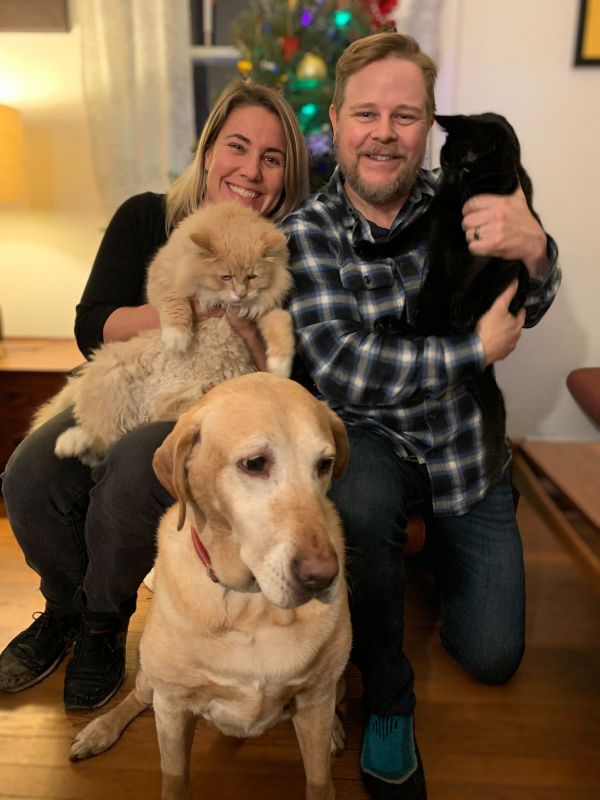 2 / 12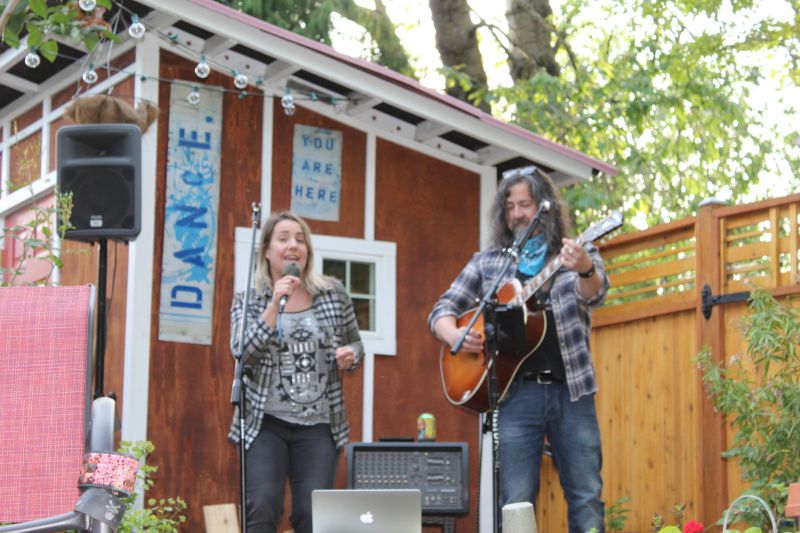 3 / 12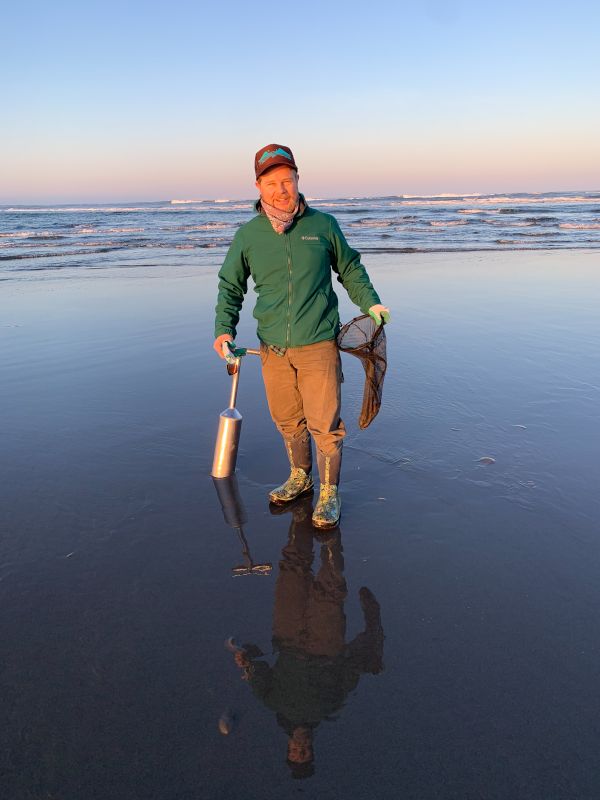 4 / 12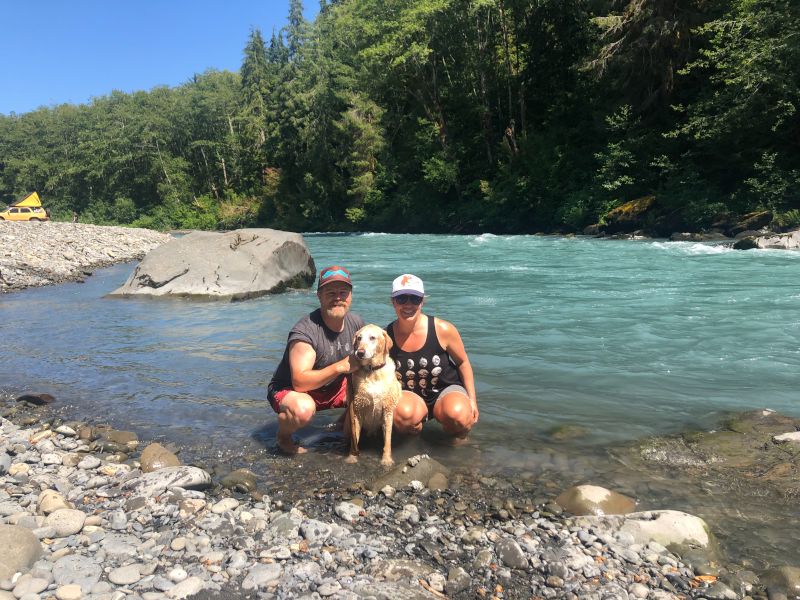 5 / 12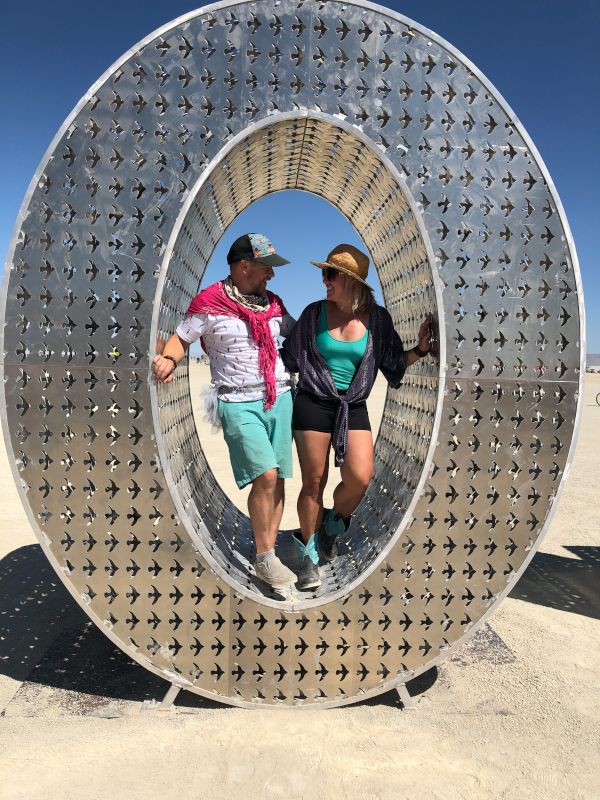 6 / 12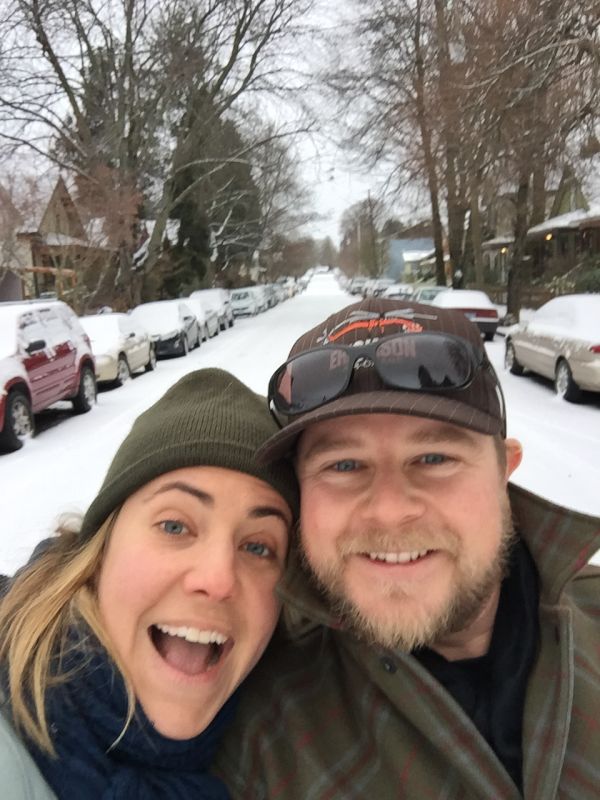 7 / 12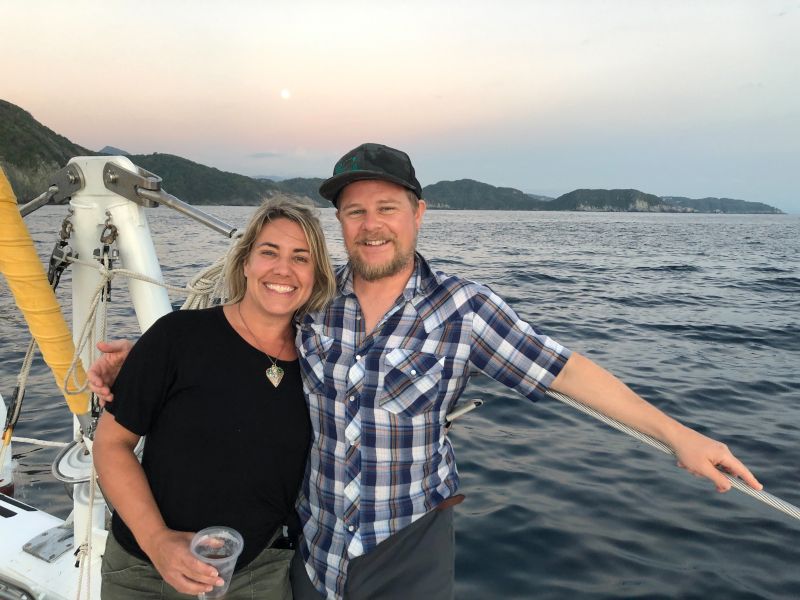 8 / 12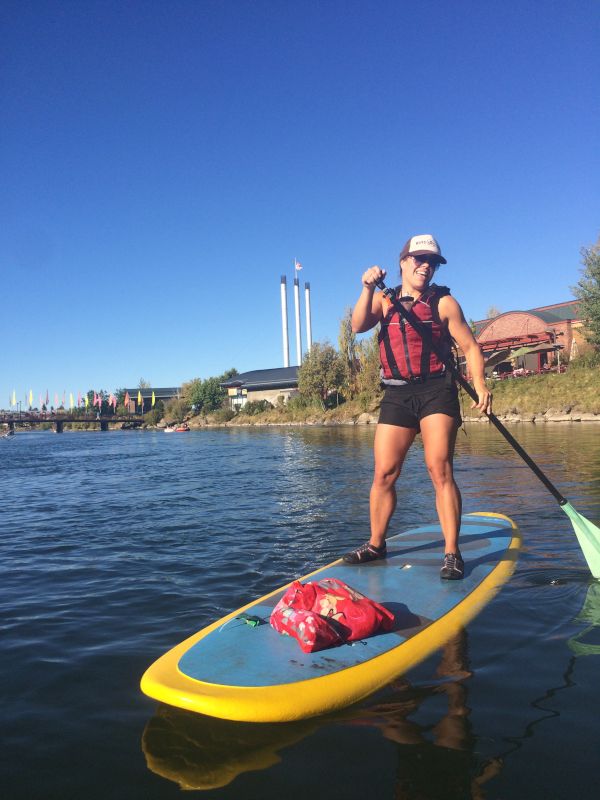 9 / 12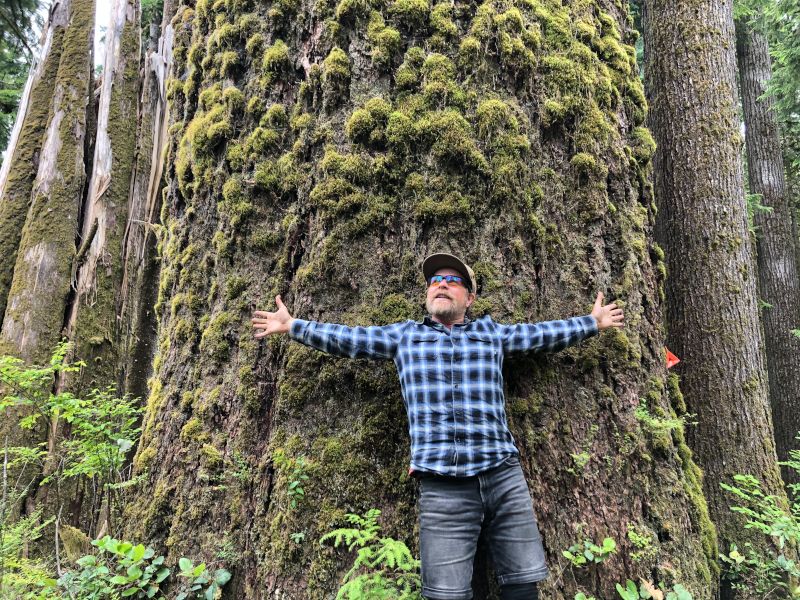 10 / 12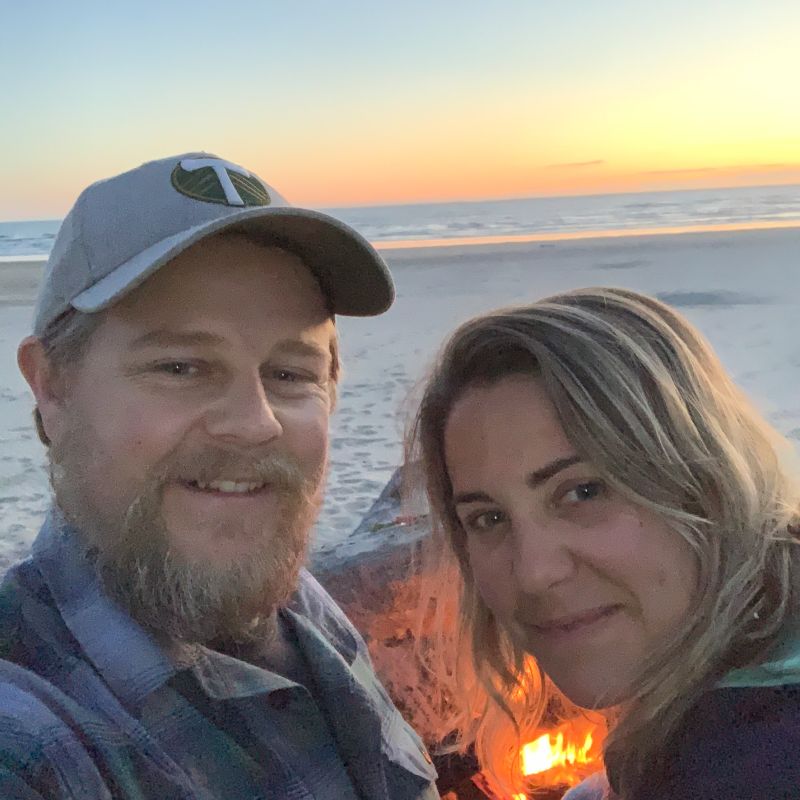 11 / 12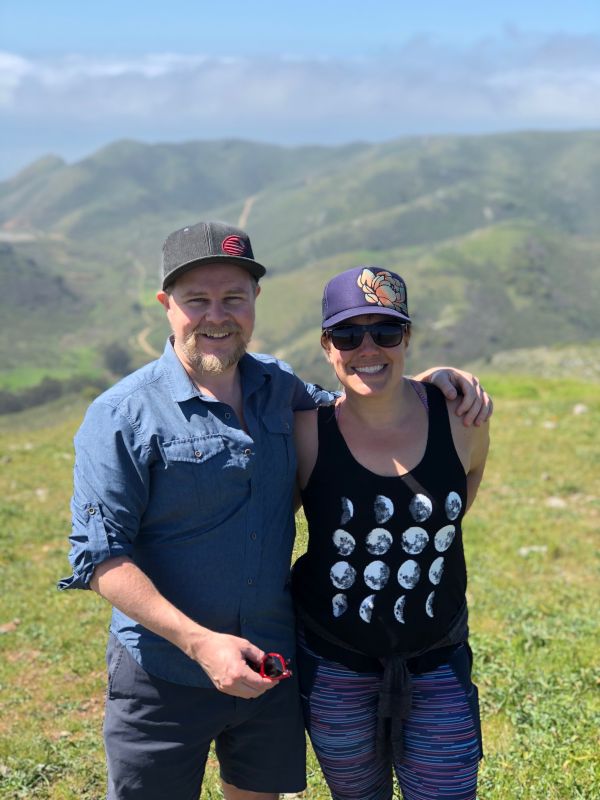 12 / 12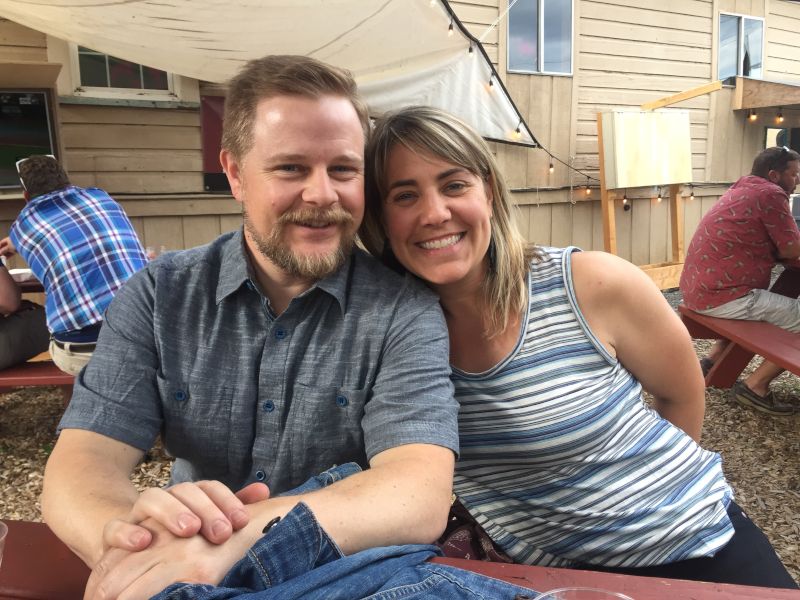 ❮
❯
Our House and Neighborhood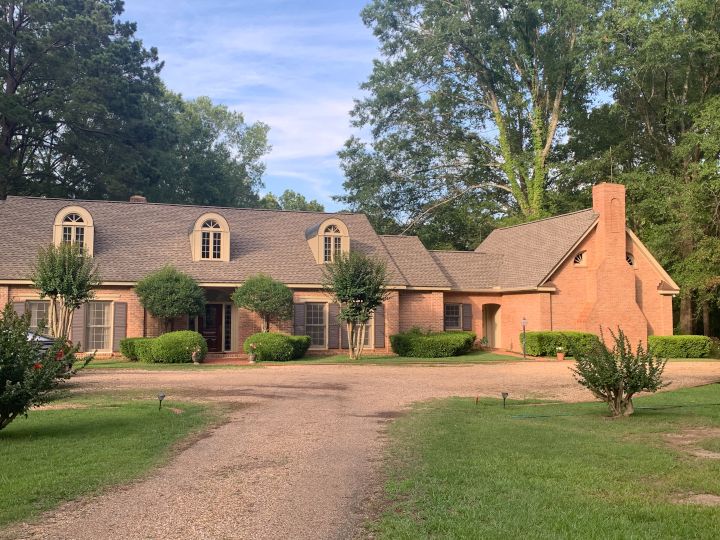 We live in a wonderful five-bedroom house that is the family home that Rebecca grew up in. It sits on 11 acres and has a lot of land and woods for playing and exploring. There is a big pool in the backyard where we spend time every day when the weather lets us. We love swimming, grilling outdoors, playing basketball, or relaxing and listening to nature and playing with the dog and cats outside. We have a big game room inside with a pool table, karaoke machine, and board games where we love to relax and spend time with each other. There is a big cozy kitchen for lots of family time and prepping and eating meals.
Our home is in a country setting but just outside of a mid-sized city. We feel very close to everything we need in the city but have a peaceful spot to call our home. Our neighborhood has many families close by with kids of all ages. Any day you can see families walking with strollers or see kids out on their bikes and playing outdoors in a safe environment. There are even horse stables in our neighborhood for kids to take lessons.
Our community has a farmer's market, an annual trick or treating hayride in the neighborhood and many other family-oriented events. It is a terrific place to raise a child.
Our Extended Families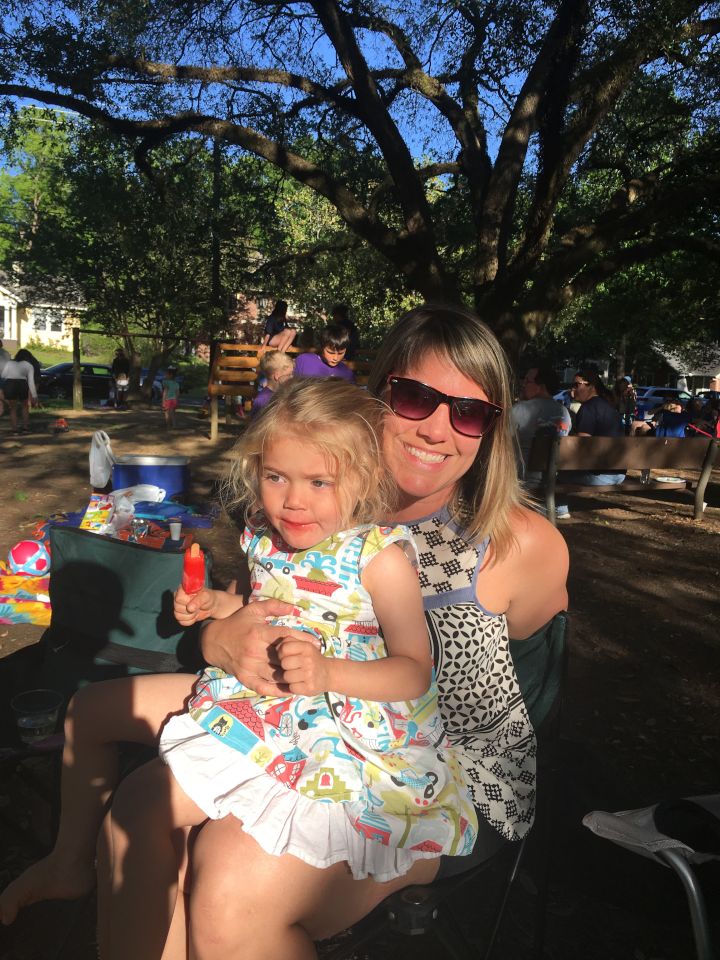 Neither of us have incredibly large families, but we have both been raised in extremely loving and open environments. Rebecca's brother, his wife and 7-year-old daughter live just 10 minutes away and we see them many times a week. To our niece, we are known as Aunt Bec Bec and Uncle Crunch Munch. We adore spending time with her.
Rebecca's mother lives in the home with us. She is a wonderful grandmother and cannot wait for another grandchild in her life.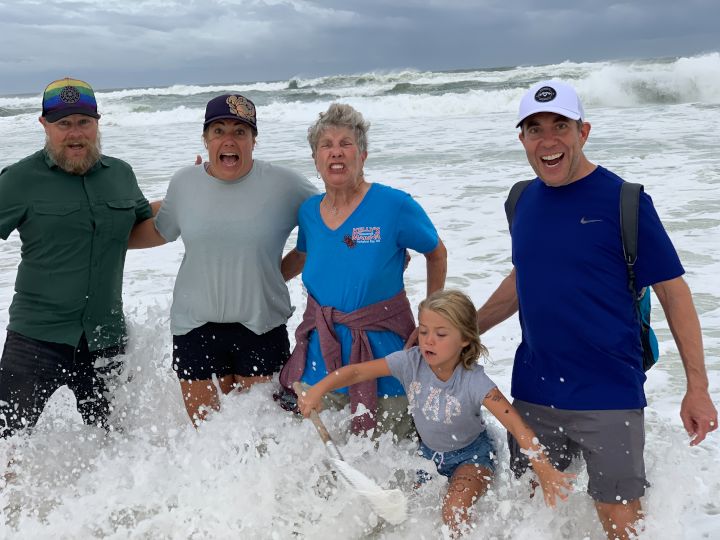 Together we love vacations at the beach, which include tons of fun activities like paddle boarding, swimming, making sand castles, riding bikes and cooking fresh seafood. A funny memory from last summer at the beach was a giant wave that snuck up on us while we were trying to take a family photo. We all got so wet and had a lot of fun laughing about it.
Matt's father, brother, sister and niece and nephew live in different states and we jump on a plane whenever possible for family visits.
Traditions include celebrating everyone's birthday and milestones, getting together for the holidays, taking family trips and just spending quality time together. We have so much love and support from our family. Everyone is thrilled to meet our new family member and be a part of their life.
From Us to You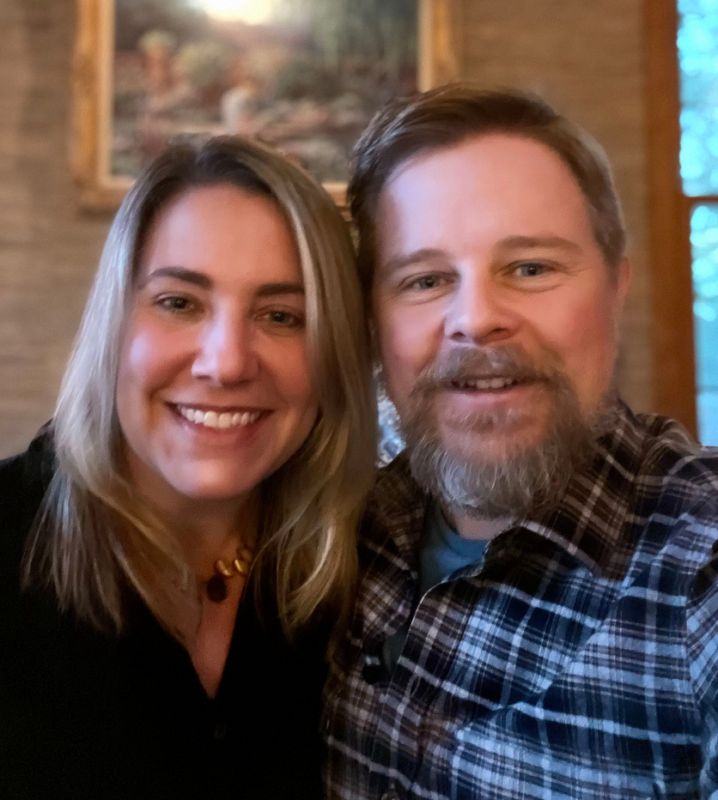 Wow! We are so honored and happy that you are reading this! We are excited, nervous and ready for this journey with open hearts. You are facing many difficult decisions and we have so much respect for you during this time. Our hope is that our love for each other can shine through in our words and profile and give you a glimpse of our personalities and who we would like to become as parents.
We are Rebecca and Matt. Seven years ago we met in Portland, Oregon at a small, local venue while enjoying some live music. Little did we know we had been living a mile apart from each other for quite some time. We both remember laughing so much from the moment we met and we've been together ever since. In 2018, we were married in a gorgeous outdoor celebration surrounded by loved ones, music and dancing. We feel so lucky to have found such a strong partnership that we continue to build every day.
During the time we were planning a family, we experienced the loss of loved ones. After learning we couldn't have a biological child of our own, Matt's mother and Rebecca's father suddenly passed away within a short time of each other. We grieved these losses, but through our hurt our relationship strengthened and the motivation to adopt and build our family grew stronger. In 2021 we relocated from Oregon to Alabama where Rebecca's family lives to surround ourselves and future children with loving relatives and snuggly family kisses (dog and cats included!).
In our professional life, Rebecca is a project manager for a modern software company and Matt works his people skills in the commercial insurance world. Growing up, we were given strong opportunities for education that allowed us to become successful adults. We want to give all of this to a child for them to establish stability in their own life and pursue their dreams.
Our life with a child will be built around a fun, supportive and warm home with constant encouragement, family meals together, weekend adventures (our camper has plenty of room for all of us!), bedtime stories, seasonal vacations to the beach and the snowy mountains, and open communication and honesty. We cannot wait to see a child take their first steps or blow out their yearly birthday candles. We dream of introducing them to things we love like paddling a canoe, riding their own bike, building science projects and filling the house with singing and dancing (perhaps TikTok videos are in our future ❤). How exciting to also watch and enable them to explore their own talents and passions and grow into their individual self!
As you look to us as prospective adoptive parents, we can assure you that our minds, hearts and souls are 100% dedicated to creating a healthy, loving and supportive life for the child. We will always share your child's life story with them and they will know your strength and love forever. We will keep your relationship with your child as open as you are comfortable with either through pictures, emails, phone calls or future in-person visits, if that is your wish. We have wonderful examples of open adoptions in our life with our niece being adopted as an infant and also a close friend and birth mother who placed her child with a loving adoptive family. We've seen first-hand that families come in all shapes and sizes and can prove successful with love and devotion.
We can't wait to watch a child grow and learn and develop as a member of our family. As parents, we want to teach our child to laugh through life but also give them strength to tackle the tough times. Being a parent will be a huge challenge, but we are ready to provide the love and guidance so that they can become their own absolute "best" version of themselves. We send much love your way as you decide the right next steps for you and your child.
Matt & Rebecca
Favorites
Actor
Bryan Cranston
Leonardo DiCaprio
Actress
Zoe Kravitz
Reese Witherspoon
Author
Jon Krakauer
Anyone who writes a good thriller
Book
Books about survival and epic adventure books
Alice in Wonderland
Candy Bar
Kit Kat Mint, Sour Patch Kids
Twix
Cartoon
Rugrats
The Simpsons
Childhood Memory
Going to the zoo and learning to surf
Exploring outside and building forts in the woods
Childhood Toy
Beginners Magic Kit and a slingshot
My play kitchen
Children's Book
The Hungry Caterpillar
The Cat in the Hat
City
Bend, Oregon
San Francisco, California
Classic Movie
The Wizard of Oz
The Princess Bride
Day of Week
Friday
Saturday
Dessert
Chocolate Cake or Strawberry Rhubarb Pie
Chocolate Cake
Disney Movie
Aladdin
The Little Mermaid
Dream Car
Diesel Truck with electric hybrid option
Forest Green Range Rover
Dream Job
Ship Captain and Spear Fisherman
Hip Hop Backup Dancer
Dream Vacation
Australia
Traveling through Africa
Family Activity
Anything active- a rafting trip, a walk in the park, going to the beach.
Laughing, cooking, playing games
Flower / Plant
Hydrangeas
Dahlia
Food
Lasagna, oysters
Tacos, anything extra spicy
Form of Exercise
Skiing and jogging
Cycling, tennis
Fruit
mangos, pineapples
Raspberries
Game
Spite and Malice (card game)
Boardgames
Hobby
Drawing
Playing the guitar
Holiday
Thanksgiving
Birthdays
Holiday Song
Rudolph The Red Nose Reindeer
Frosty the Snowman
Holiday Tradition
Touring holiday lights
Baking yummy goodies!
Ice Cream
Chocolate Chip Mint
Double Chocolate
Junk Food
French Fries
Barbeque Potato Chips
Leisure Activity
Gardening
Reading in a hammock
Magazine
Bon Appetite
New Yorker
Memory with a Child
Playing at the beach with my niece.
When my niece learned the word "moon" and looking up in the sky with her in my arms pointing to the moon and her sweet, little voice saying "mooooon"
Memory with Spouse
Traveling to the San Juan Islands
A trip exploring Washington state islands and realizing on a balcony one night in that moment that I loved him and he was the one for me.
Movie
The Goonies
Stand By Me
Movie Munchie
Popcorn with butter
Hot tamales
Movie Quote
It is our time down here. ~The Goonies
Surely you can't be serious. I am serious. And don't call me Shirley.
Movie Type
Cowboy Westerns
Drama
Musical
The Lion King
Phantom of the Opera
Musical Group
Pearl Jam
Beyonce
Nursery Rhyme
Mary Had a Little Lamb
Itsy Bitsy Spider
Olympic Event
Speed Skating and skiing
Gymnastics
Personal Hero
My mother and grandmother
My mom and dad
Poet
Maya Angelou
Shel Silverstein
Quality about my Spouse
Love of music and sense of humor
Huge Heart and Sense of Humor
Quote
I love you not because of who you are, but because of who I am when I am with you.
In the long run, the sharpest weapon of all is a kind and gentle spirit.
Restaurant
Nuestra Cucina
Anything Mexican
Sandwich
The Reuben
Turkey, lots of mustard and jalapenos
Scripture
Do everything in love. ~ 1 Corinthians 16:14
Shopping Store
Patagonia
Nordstrom Rack
Song
Right Down the Line
Dancing Queen
Sport to Play
Soccer and frisbee
Tennis
Sport to Watch
Soccer, Skiing
College Football
Sports Star
Damian Lilliard
Serena Williams
Sports Team
Portland Trailblazers
University of Alabama, Portland Timbers
Subject in School
Science and art
Math
Superhero
Batman
Wonder Woman
Thing to Cook
Thanksgiving and all the different sides and desserts with family
Chicken Curry
Tradition
Celebrating holidays with family and friends
Seeing Christmas music
TV Show
The Simpsons
It's Always Sunny in Philadelphia
TV Show Character
Homer Simpson
Sweet Dee, Always Sunny
Type of Music
Singer Songwriter, EDM
R&B, classic country
Vacation Spot
Hawaii and warm beaches
The beach or the mountains
Video Game
The Walking Dead
PacMan