1-800-ADOPTION
Thank you for viewing our profile
If you would like to learn more about us, please call 1-800-ADOPTION (2367846), fill out the form at the bottom of our on-line profile page, or email us at bp_information@americanadoptions.com.
To revisit our on-line profile page and view our profile video at American Adoptions, simply use your mobile phone to scan the QR code on the right. We are looking forward to hearing from you!
Jonathan & Kate
As you consider your path forward during this difficult and uncertain time, please know that you are appreciated and supported. We look forward to the opportunity to get to know each other and build a foundation for a successful adoption together. We pray that through this process you find comfort and peace, whichever path you choose. We deeply want to provide your child with a warm, loving, and supportive home. We would be forever grateful for the most precious gift of you allowing us to become parents.
About Us
Job
Mechanical Engineer
Marketing Coordinator, Engineering Design Firm
Education
Bachelor's Degree in Mechanical Engineering
Bachelor's Degree in English Literature
Relationship
Legally Married
What It Means to Become Parents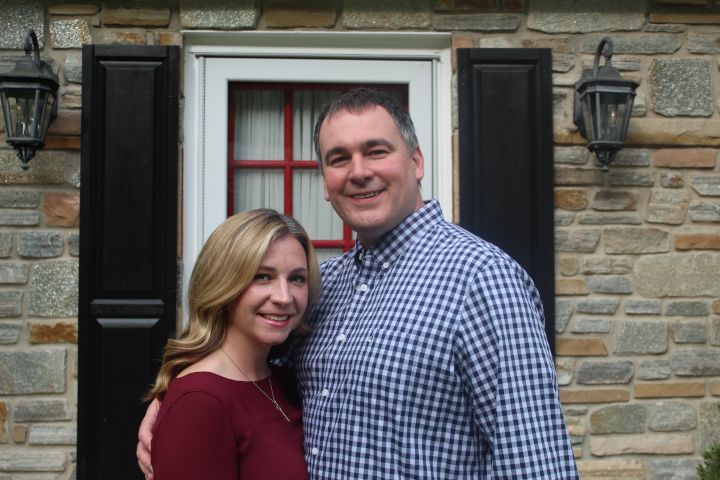 We believe that being a parent means unconditional love and unwavering support and acceptance. We believe that being a parent means spending quality time with your child (both individually and as a family), and truly listening to your child's thoughts and feelings. We believe that by communicating openly and authentically with your child there will be mutual respect. We believe that being a parent means providing affection, praise, and encouragement whenever and wherever possible, but also providing boundaries, consistency, and structure. We believe that as a parent, it becomes your responsibility to provide opportunities, as well as space for independence, inside and outside of the classroom, so that your child can grow emotionally, socially, and intellectually. What we will like most about being a parent is watching our child's personality develop and watching them grow into the person they are going to be. We think it will be fun, challenging, and incredibly rewarding to learn, throughout the different phases of their lives, who they are, who they are going to be, and how they will grow and change.
Our Leisure Time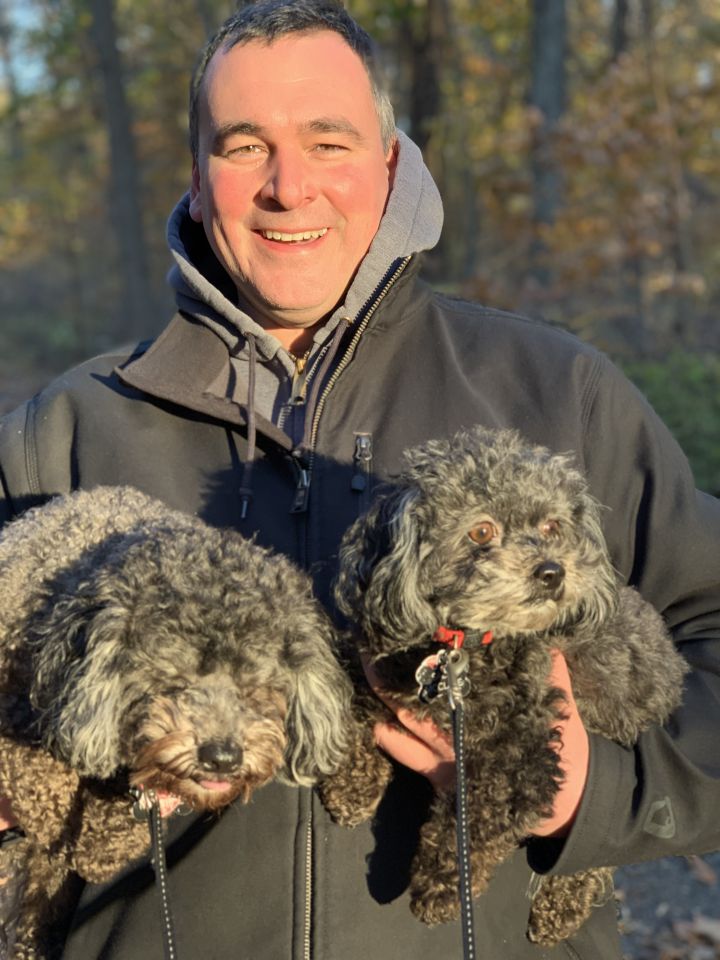 Our leisure time is primarily spent with our two dogs, Walter and Sally (lovingly referred to as "the puppies" because they are so small). With the arrival of our niece, it has been fun to see them interact with an infant and it has gone well! On weekends, we like to take the puppies on long walks on the trail near our house.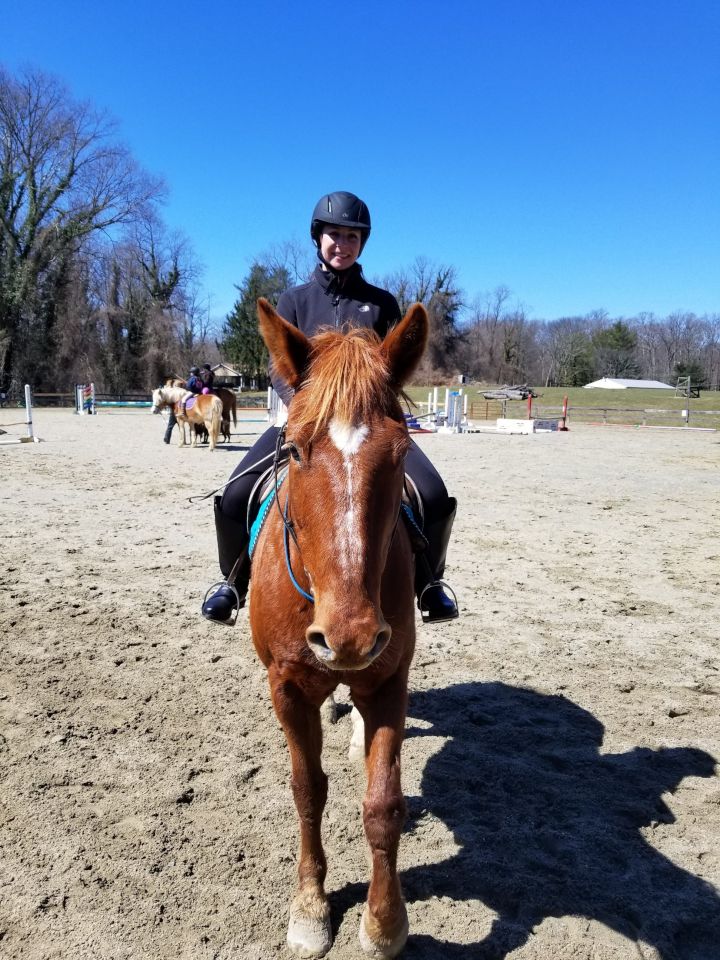 We also love to hike and fortunately have several state parks nearby with great views. We are both outdoorsy people and enjoy standup paddle boarding and boating in the summer and skiing and ice skating in the winter.
Exploring new restaurants and experiencing new cuisine is another thing we love to do together and we are fortunate to live just 25 miles from a major city where there is always something new.
Individual hobbies for Jonathan include spin classes and serving on the welcome committee at church, while Kate enjoys horseback riding and volunteering at local competitions.
Adoption in Our Lives
Two of Jonathan's first cousins are adopted and we have two mutual friends, one from college and one met through work, who were both adopted. It has always been a topic discussed freely and it has been interesting to learn about their adoptions so many years ago versus adoption today and how it has changed. We have spent significant time with Jonathan's Aunt and Uncle discussing his cousins' adoption processes, their adoption stories, and the interactions they have had with their birth parents. Having these positive adoption connections has only served to reinforce our faith in this process and it is exciting to be able to share this with our family and friends.
Photos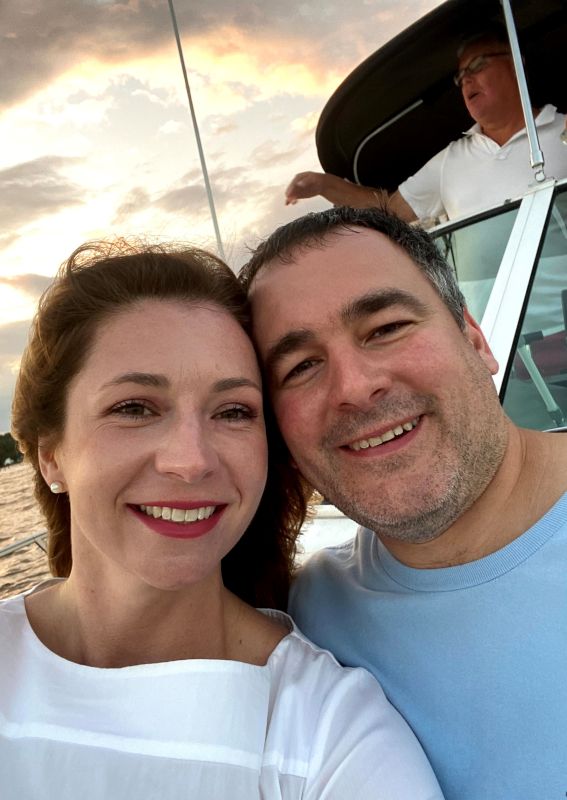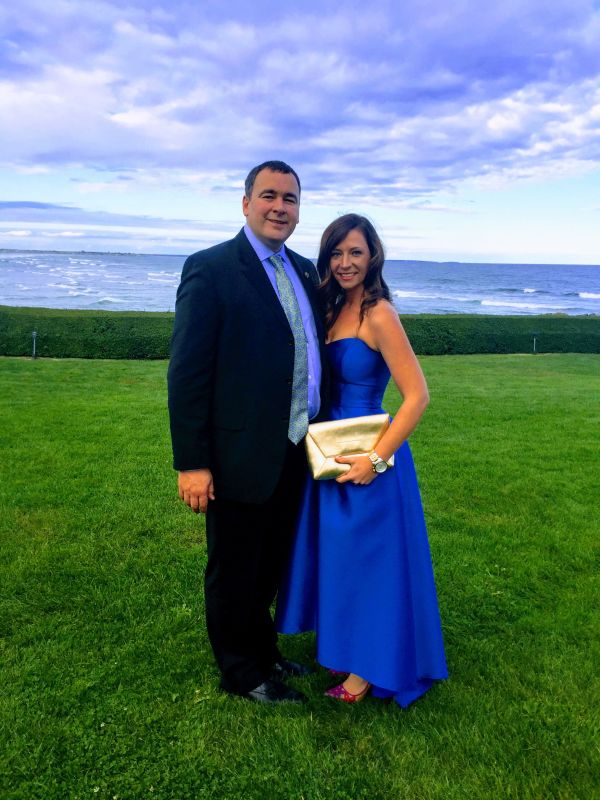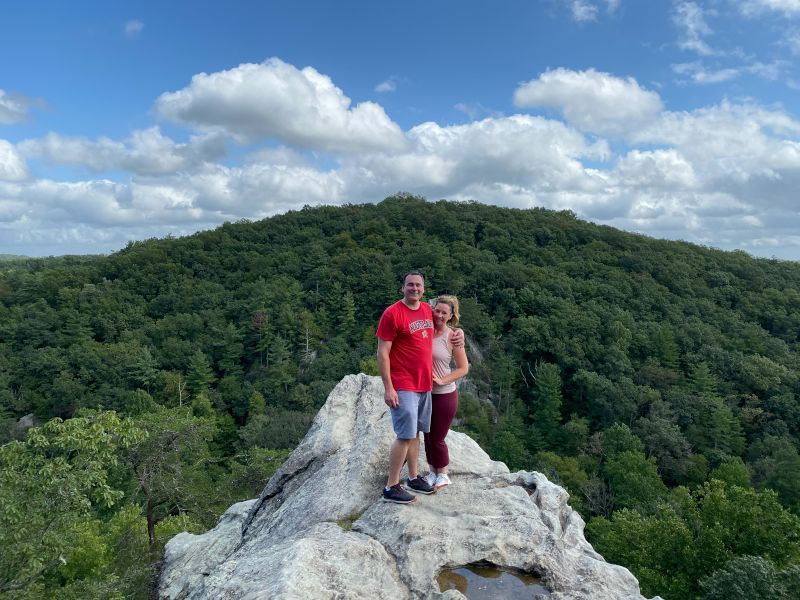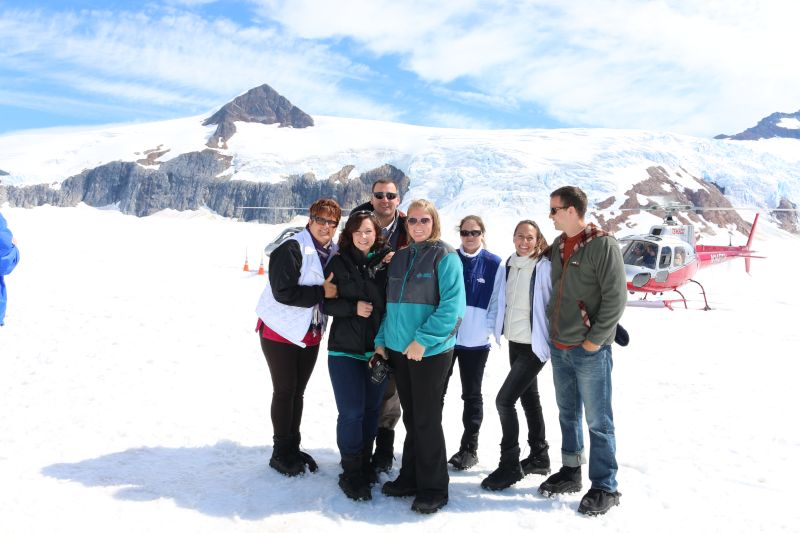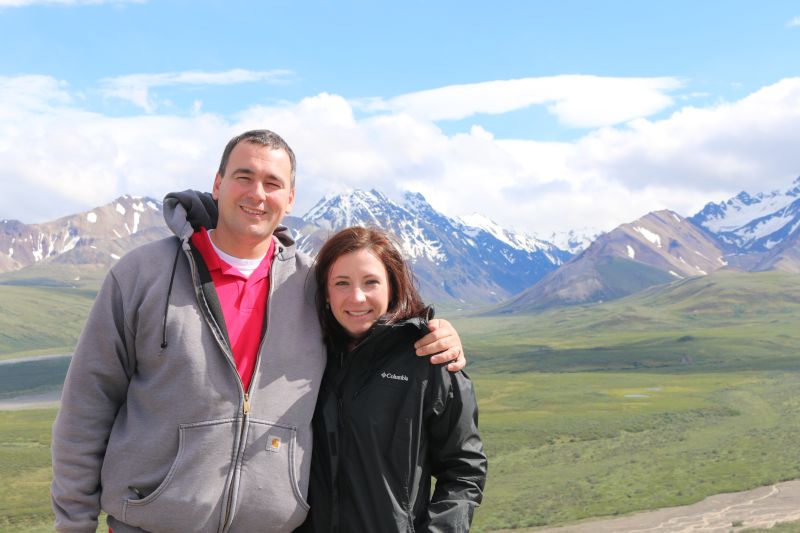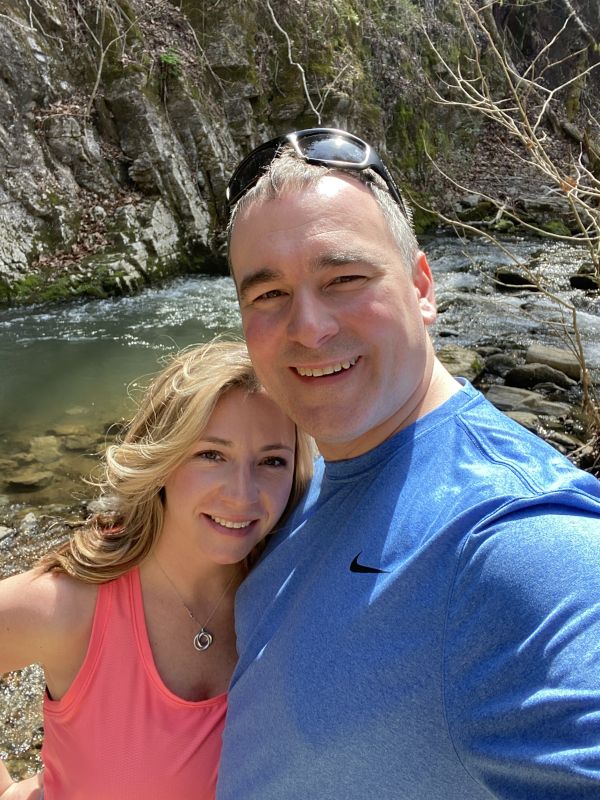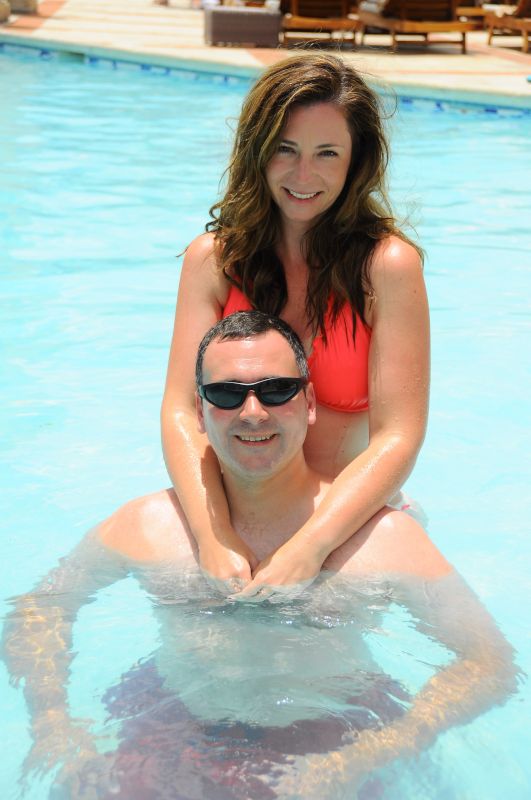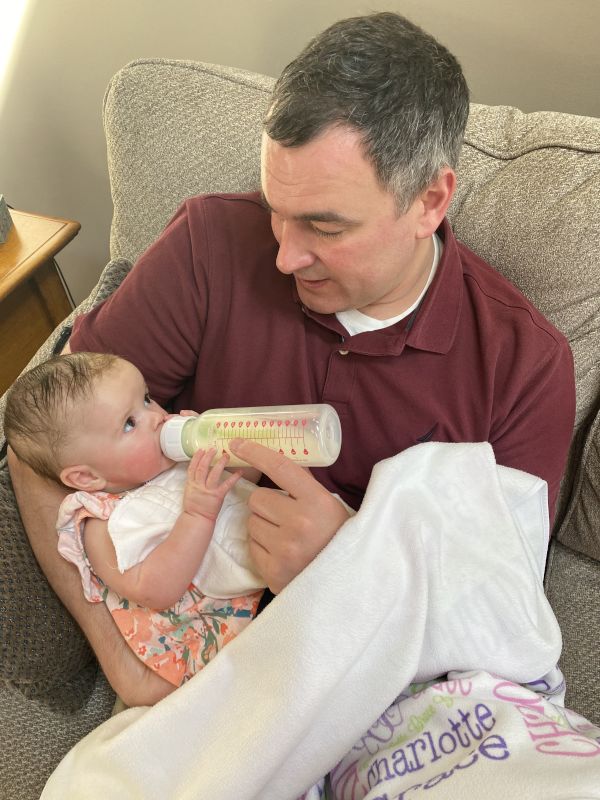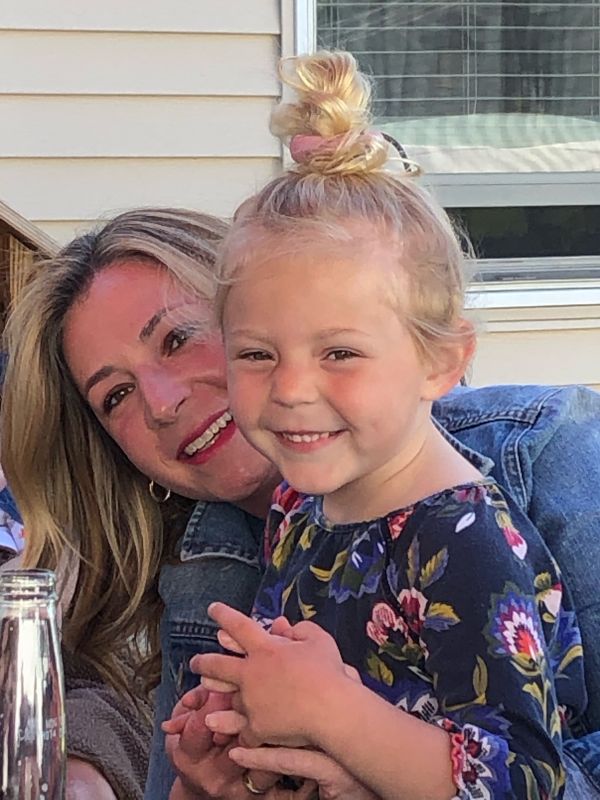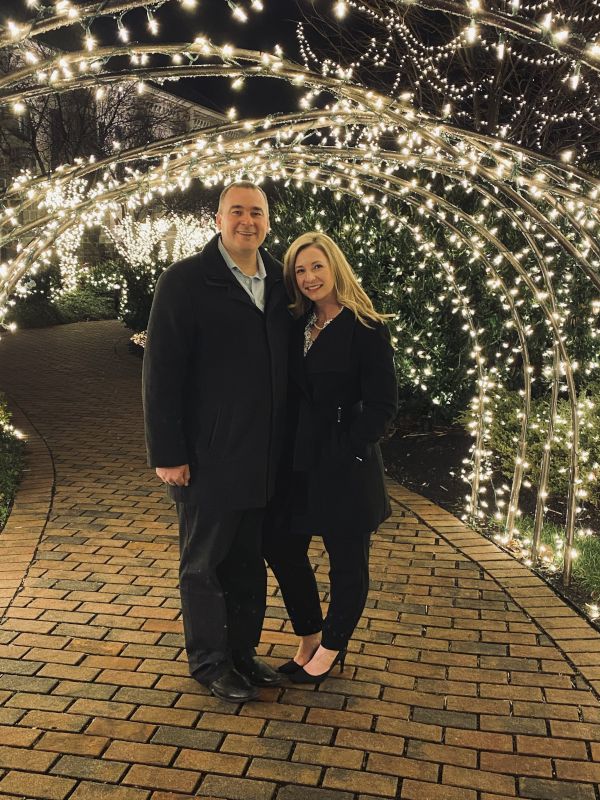 ×
1 / 12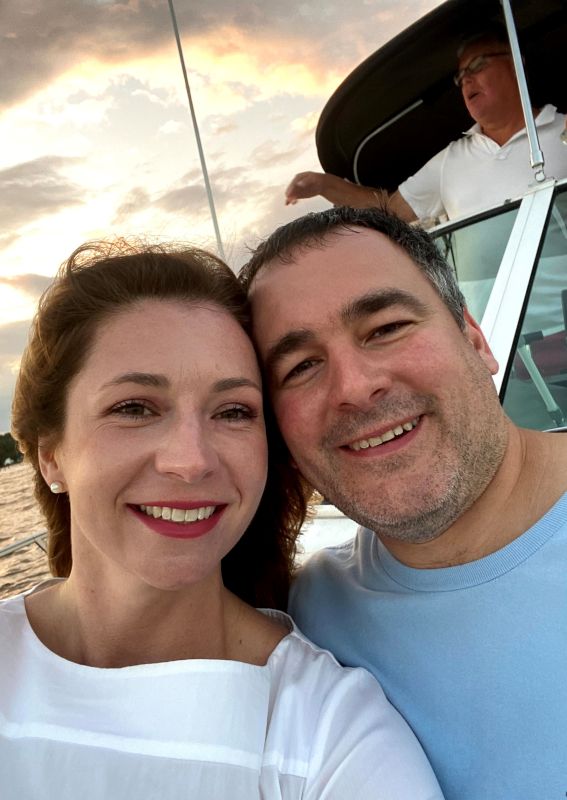 2 / 12
3 / 12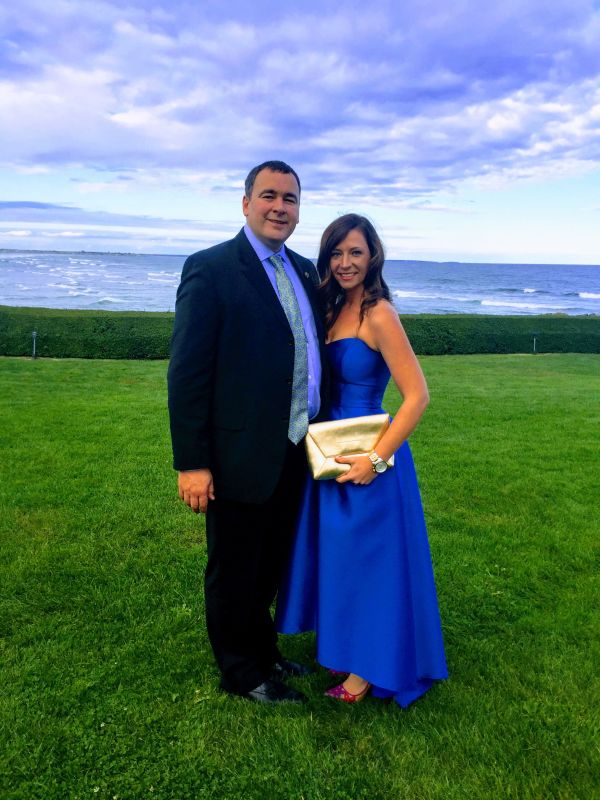 4 / 12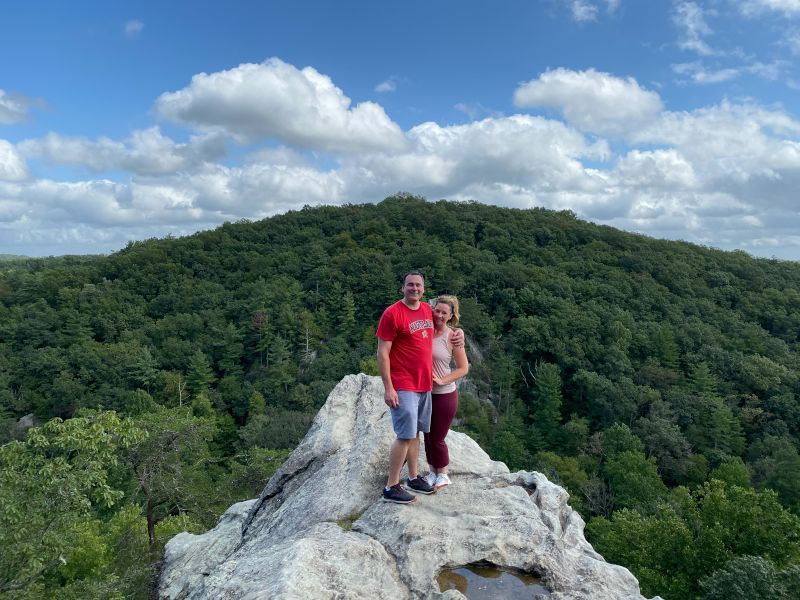 5 / 12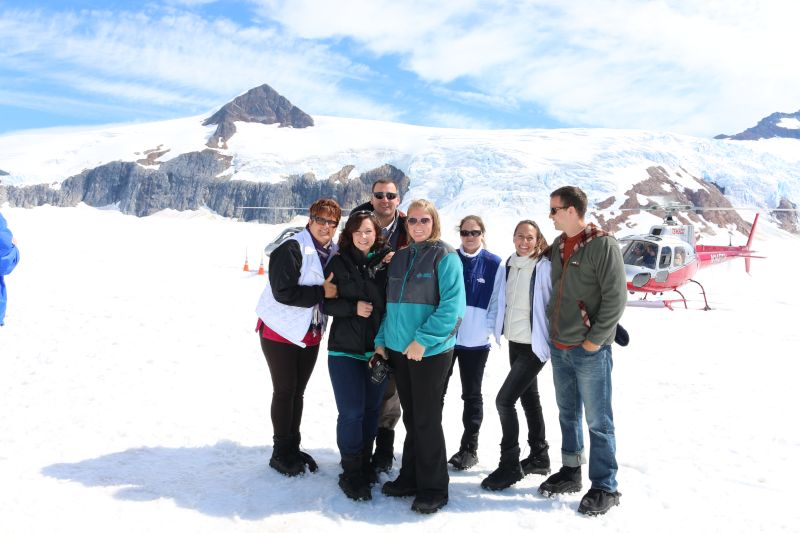 6 / 12
7 / 12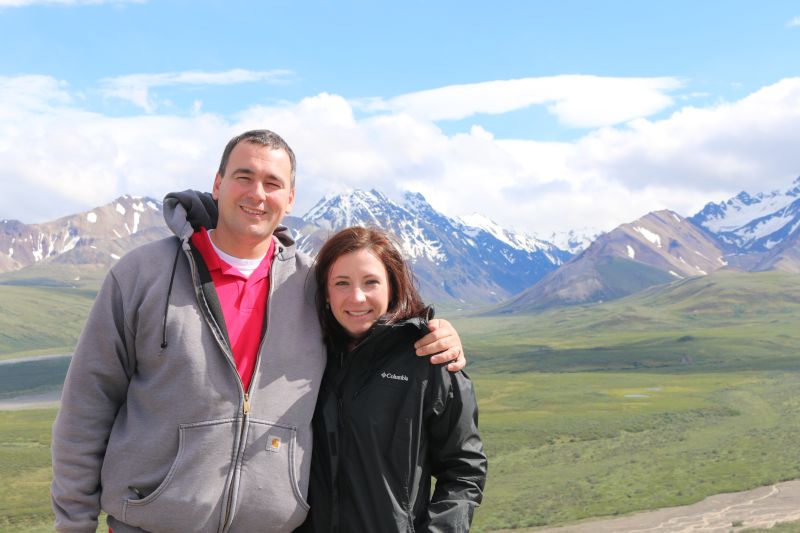 8 / 12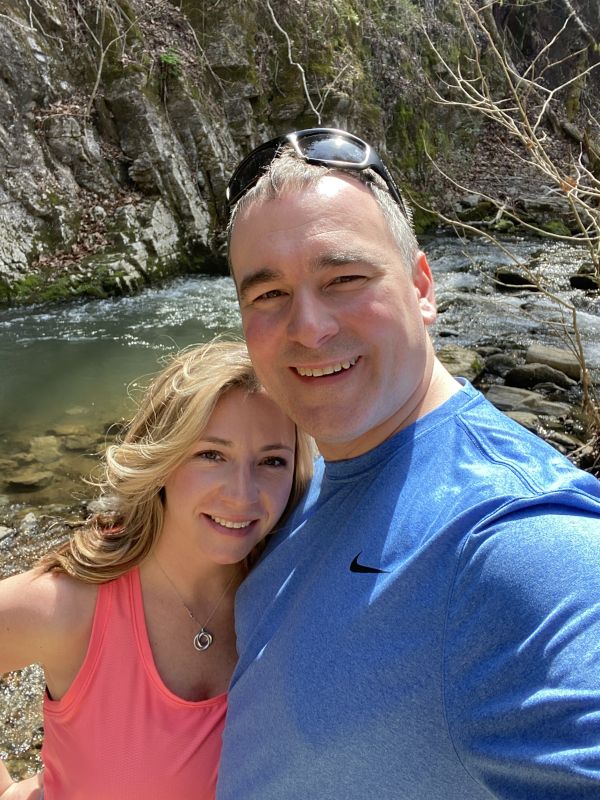 9 / 12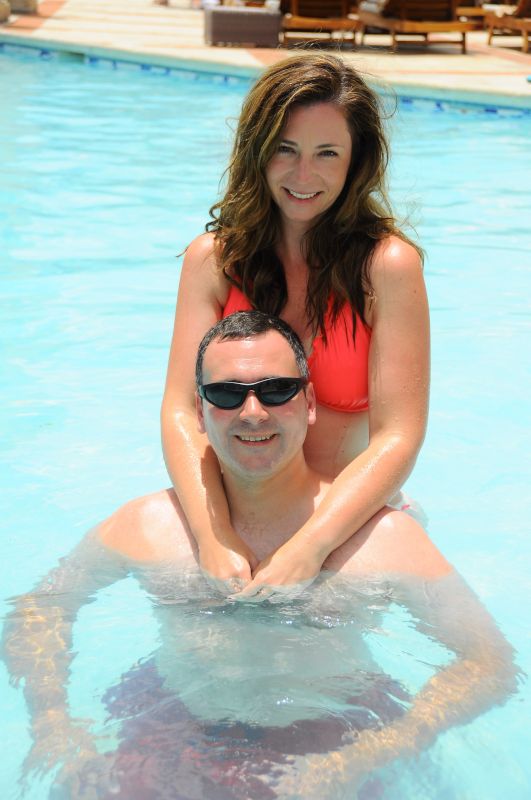 10 / 12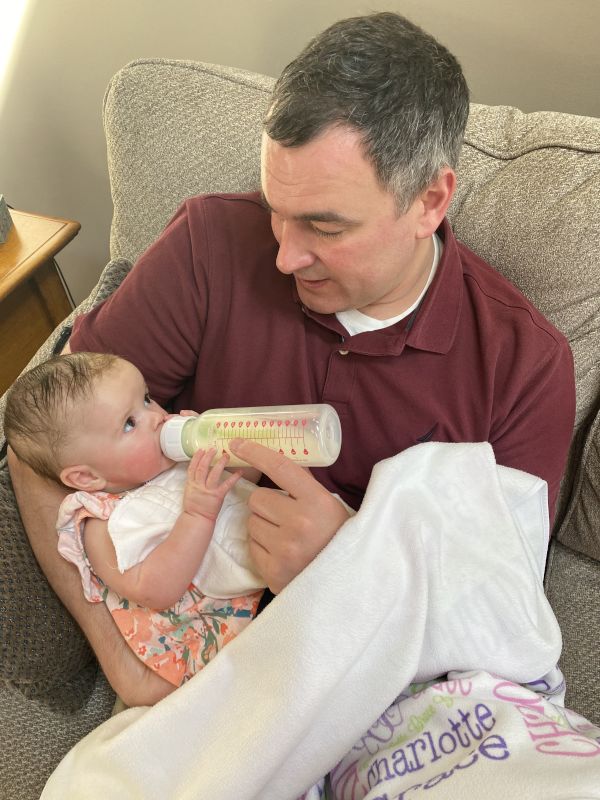 11 / 12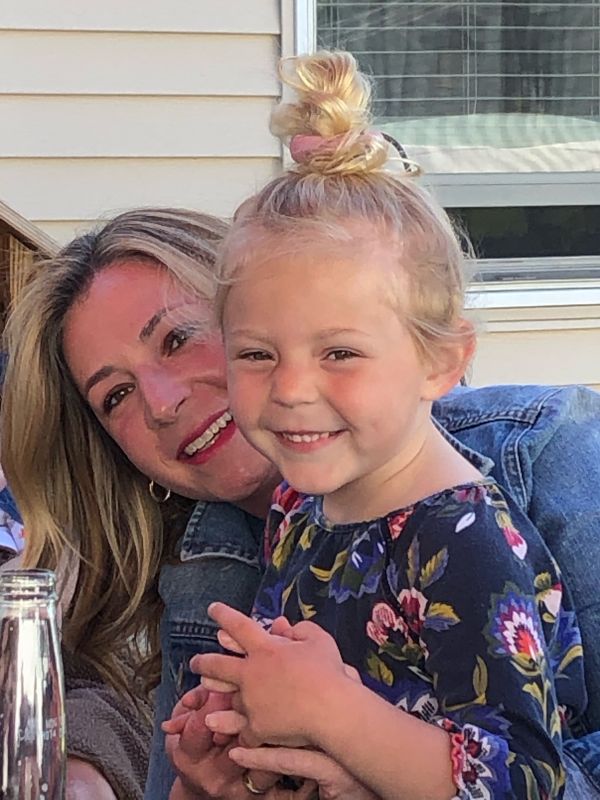 12 / 12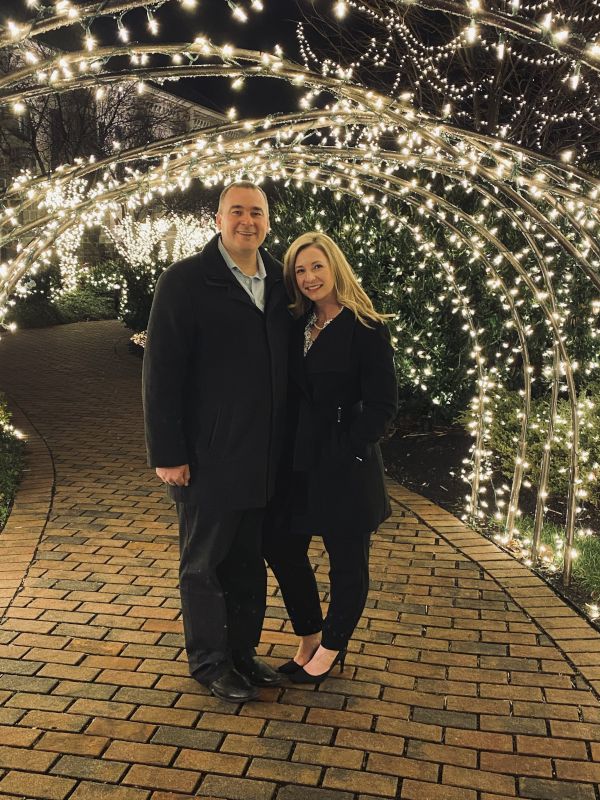 ❮
❯
Our House and Neighborhood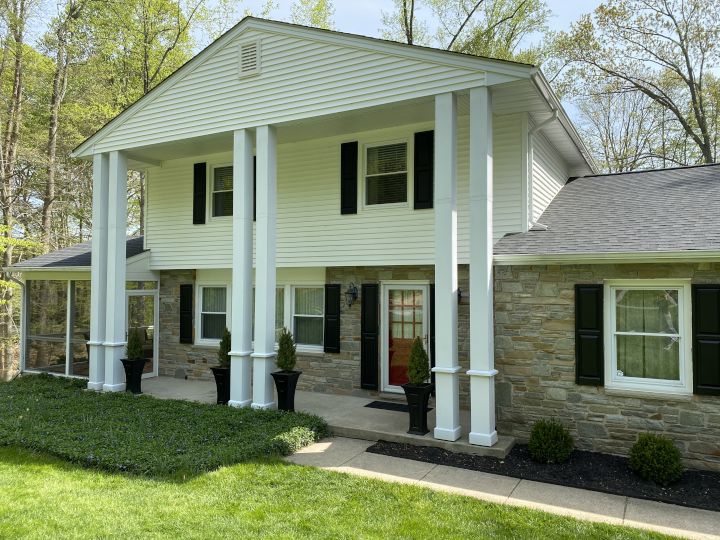 Just 25 miles outside of Baltimore (home of the National Aquarium, Maryland Zoo, Maryland Science Center, and Camden Yards), our suburban town has Main Street shops, restaurants, and events for families. Our favorite traditions include the summer art festival, barbecue competition, Fourth of July parade, and Saturday farmers' market, as well as the Christmas tree lighting and Christmas light displays.
Our home is located on a little more than one acre with a large front yard and a wooded area and stream in the backyard (prime real estate for tree forts and checking out wildlife). Our home, which has 2,226 square feet of living space, consists of four bedrooms and 2.5 bathrooms. Our favorite part about this house is that we have two large screened in porches and an outdoor porch where we have spent many warm weather days sharing meals, playing games, talking, and relaxing.
When we got married and began looking for a house, we knew we wanted to have a family someday, so proximity to a good school district and a family-friendly neighborhood were our top priorities. We live in a neighborhood where kids are riding bikes, skateboards, and playing together on a daily basis. We also live within walking distance of an elementary, middle, and high school, all of which are rated above average in school quality compared to other Maryland schools. While we believe education is important, so is having fun! We have at least four playgrounds five minutes away and look forward to exploring each and every one of them.
Our Extended Families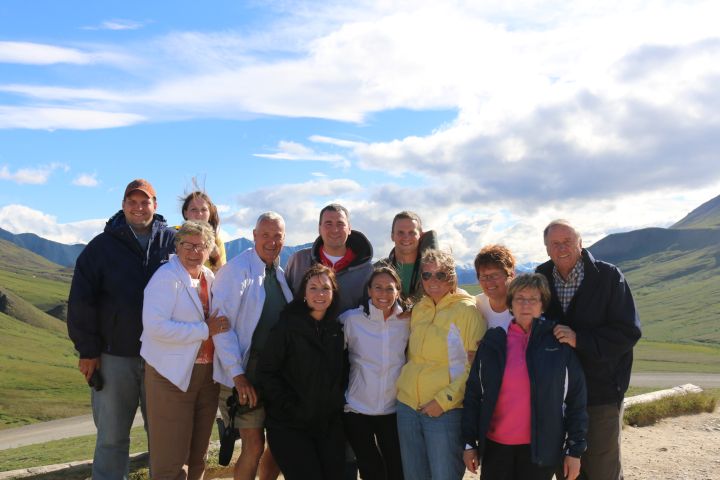 Family is everything to us. We are fortunate to come from two loving homes where we learned the foundations of family and faith. Jonathan is an only child and both of his parents are retired. Kate has one sister and her mom is recently retired, while her dad has just a few years left until retirement bliss! Though our careers brought us to Maryland, both of our families live in Pennsylvania, just a short two-three hour drive away. We get together with both sides of our family for Easter, Fourth of July, Thanksgiving, Christmas, and countless weekends in between. Kate's sister and brother-in-law recently had a baby in November 2020 and we LOVE being Aunt and Uncle to our new niece! Jonathan's extended family lives near his parents in Pennsylvania. We spend holidays and weekends with his aunts, uncles, and cousins and we have traveled to Alaska and Portugal together as a family. Kate's extended family is located in Kansas City, Kansas and St. Louis, Missouri. Despite the distance, we are a close-knit family who loves to laugh, loves to eat (Kansas City barbecue!), and we love to see each other as much as possible. Our families share our excitement and hope in this adoption journey and look forward to welcoming your child with open arms.
From Us to You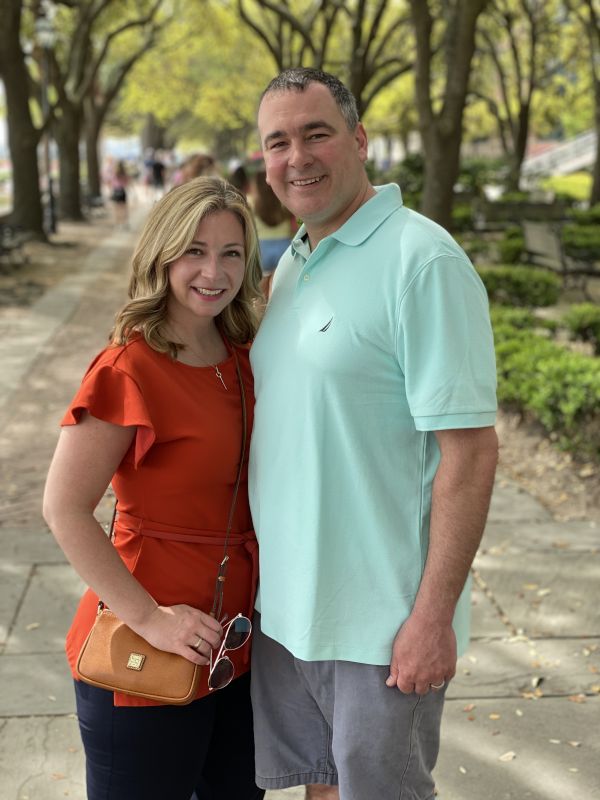 Reading this letter, we hope you feel connected to us through this process and the difficult roads we have both traveled to get here, but more importantly, supported by us as you consider your path forward. We pray that you find comfort and peace, whichever path you choose.
The journey that brought us here started 16 years ago when we met in college at just 18 (Kate) and 21 (Jonathan). Due to a medical procedure Jonathan had when he was 19 years old causing male factor infertility, our hearts have always been open to adoption as a possible means of creating a family. From the very beginning of our relationship, while we were still in college and long before we were ready to get married or have children, we spoke openly and honestly about what we wanted for our lives as adults and having a family was at the top of the list for both of us. We have always known we would have a long road ahead of us, whether we chose fertility treatments or adoption, but for us, the end goal was always the same - creating a family.
Our shared goals, deep-rooted faith in God, and strong family foundations are some of the things that have kept us together for 16 years. We are driven, ambitious people who never give up. While we share the same goals and values, our personalities could not be more different. We are both outgoing and friendly, but Jonathan is steady and analytical with a love for engineering, finance, and anything with numbers; while Kate is passionate and spontaneous and has built her career around writing. We believe that together, we have a complementary balance and the ability to cover the full breadth and depth of any homework assignment! Though we both enjoy successful careers, family has always been our top priority.
We look forward to the joys and challenges of parenthood. Through our countless family and friends who have children, we know that it won't be easy. We understand and accept the challenges that come along with parenting and we will meet them with unconditional love and exceptional problem-solving skills! What we are most looking forward to is seeing and experiencing life through a child's eyes. We hope to give our child the carefree and happy childhood that we were both so blessed to have and a family that, throughout every phase of life, is always there for you. We look forward to long stroller walks through our neighborhood accompanied by our dogs, Walter and Sally. We look forward to showing our child the wonders of the National Aquarium, the Maryland Science Center, and The Maryland Zoo in Baltimore. We look forward to long standing holidays traditions and new traditions as a family of three.
This child will be the greatest gift we will ever receive and the answer to so many prayers for so many years. While we know the joy this child will bring to our lives, we also recognize the immeasurable grief, pain, and doubt that may come along with the decisions you are considering. In this incredibly uncertain time, we hope to bring you comfort and reassurance that we want our child to know about their birth parents and that they are loved by all of us. We will tell them that their birth parents made an adoption plan because they loved them and wanted to give them every possible opportunity in life, and felt that was the best option for a happy life. We will honor you with our words and our actions via email, personal letters, and photos. We believe in and are committed to establishing and maintaining a positive relationship with you.
Thank you for considering this journey with us.
With love and prayers,
Jonathan & Kate
Favorites
Actor
Mike Rowe
Robin Williams
Actress
Christina Hendricks
Sandra Bullock
Author
Martin Dugard
Emily Bronte
Book
With the Old Breed
Wuthering Heights
Candy Bar
Hershey's with Almonds
Reese's Peanut Butter Cups
Cartoon
Inspector Gadget
David the Gnome
Childhood Memory
Camping with my parents and my grandpa arriving at the camp site before we wake up to cook us breakfast.
Summer bike riding / hide and go seek with the neighborhood kids
Childhood Toy
Legos
Stuffed rabbit named Penny
Children's Book
Corduroy
Madeline, Grandfather Twilight, The Paper Bag Princess
City
Porto, Portugal
Baltimore
Classic Movie
The Godfather (just the first two)
The Wizard of Oz
Dessert
Crepes with strawberries, bananas, walnuts, and Nutella (I introduced Kate to them)
Crepes with strawberries, bananas, and Nutella
Disney Movie
Beauty and the Beast
The Little Mermaid
Dream Car
Bugatti Veyron
Audi Q7
Dream Job
My current job
Owning a small coffee shop and bookstore
Dream Vacation
Iceland to see the northern lights
Water villa in the Maldives
Family Activity
Going for ice cream
Game night
Flower / Plant
Lily
Hydrangeas
Food
Beef raviolis and my Grandpa's sauce
Tacos
Form of Exercise
Spin class
Running
Fruit
Strawberries
Rasberry
Hobby
Hiking
Horseback Riding
Holiday
Christmas Eve
Easter
Holiday Song
Silent Night
O Holy Night
Holiday Tradition
Christmas Eve at my parent's house
Picking out Easter flowers with my Great Grandmother
Ice Cream
Ben and Jerry's Chocolate Chip Cookie Dough
Coffee ice cream with chocolate, peanut butter, caramel, and peanuts
Junk Food
Pretzels with chocolate
Chips and salsa
Leisure Activity
Reading
Hiking
Magazine
Now Kiplinger's but as a kid, Highlights
Architectural Digest
Memory with a Child
Kate and I jumping on a trampoline with my cousin's two young boys
Spending Christmas day with my niece, Charlotte
Memory with Spouse
Laughing together makes me the happiest
Dancing to our wedding song in a gazebo strung with white lights, totally random and unplanned
Movie
Goodfellas
Two Weeks Notice
Movie Munchie
Popcorn with chocolate
Popcorn
Movie Quote
It's supposed to be hard. If it wasn't hard, everyone would do it. The hard... is what makes it great." - A League of Their Own
"My mama always said, 'Life was like a box of chocolates. You never know what you're gonna get.'"
Movie Type
Action and Comedies
Romantic Comedy
Musical Group
Les Miserables
Eagles
Nursery Rhyme
Frere Jacques
Twinkle, Twinkle Little Star
Olympic Event
Swimming
Gymnastics
Personal Hero
My grandfather who showed me how to love, hard work, cooking, and loving the outdoors
My parents for their unconditional love and support
Play
Les Miserables
Romeo and Juliet
Poet
Shel Silverstein
William Shakespeare
Quality about my Spouse
Her hard work and patience
Steady strength
Quote
"A house divided against itself cannot stand." - Abraham Lincoln
"6 billion people in the world - 6 billion souls - and sometimes, all you need is one."
Restaurant
Grico's (Kate and I had many dates there and I proposed there)
Samos
Scripture
Philippians 4:6 "Do not be anxious about anything, but in everything, by prayer and petition, with thanksgiving, present your requests to God."
Matthew 11:28 "Come to me, all you who are weary and burdened, and I will give you rest"
Shopping Store
Cabela's
Ann Taylor
Song
"Uptown Funk" by Mark Ronson and Bruno Mars
Boogie Shoes, KC and the Sunshine Band
Sport to Watch
Cycling and Football
Basketball
Sports Star
Lance Armstrong
Matt Wotherspoon
Sports Team
Penn State
Kansas City Chiefs
Subject in School
Math
English
Thing to Cook
Crepes with strawberries, bananas, walnuts, and Nutella
Anything savory (I prefer cooking more than baking)
Time of Day
Evening/Sunset especially during the fall
Sunset/evening
Tradition
Fourth of July at my uncle's farm
Christmas Eve with Jonathan's Family / Christmas morning with my family
TV Show
Mad Men
Outlander / Downton Abbey
TV Show Character
Will Smith from the Fresh Prince
Dowager Countess, Downton Abbey
Type of Music
Rock, Country, Pop
Pop, Hip Hop, Country, Rock, Oldies
Vacation Spot
Any tropical island
Portugal
Video Game
Super Mario Brothers
Sonic the Hedgehog on Sega Genesis
Get in Touch
Provide more information, so American Adoptions can connect you with this family.
---