1-800-ADOPTION
Thank you for viewing our profile
If you would like to learn more about us, please call 1-800-ADOPTION (2367846), fill out the form at the bottom of our on-line profile page, or email us at bp_information@americanadoptions.com.
To revisit our on-line profile page and view our profile video at American Adoptions, simply use your mobile phone to scan the QR code on the right. We are looking forward to hearing from you!
Mat & Kallee
Thank you for looking at our profile and considering us to be your child's adoptive parents. It is our dream to start a family through adoption and share our love with a child. We hope that you will find a connection in our story and know that we will be a great match. Your journey ahead is full of difficult decisions and you are in our thoughts as you move forward.
About Us
Job
Credit Analyst
HR Generalist
Education
Master's Degree in Accounting
Bachelor's Degree in Human Resources
Relationship
Legally Married
Our Leisure Time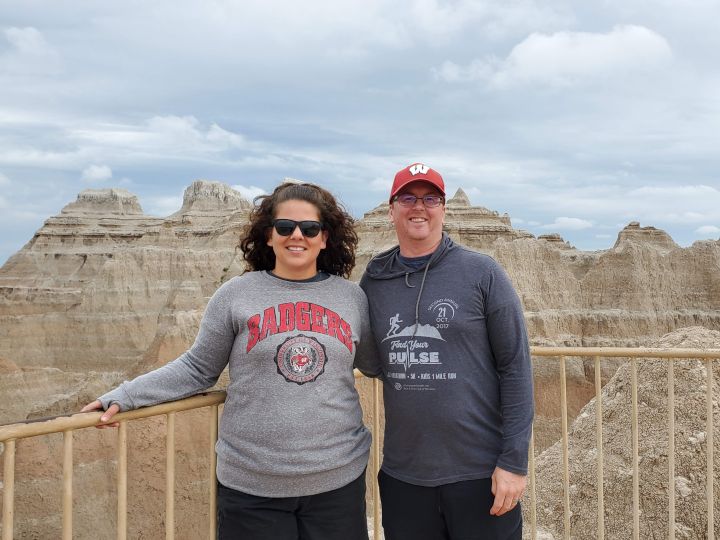 Our leisure time is often spent together. We love to travel and believe in taking one large vacation per year and several side trips. We enjoy recharging our batteries while on vacation and creating lasting memories. Other leisure time is spent exercising, hiking in state parks, riding bikes, attending sporting events, baking, reading, and walking our hound dog, Emma Lou. Mat enjoys golfing with friends, brothers, and father. On Sunday evenings we often cap off the weekend by watching a movie or Netflix together.
We enjoy spending time with our family, friends, and neighborhood. Families in our neighborhood find many reasons to hangout during the year. Whether it is a pool party in the summer time, trick-or-treating in the fall, or sledding in the winter, our neighbors love getting together. The neighborhood would love to add another child to the group and we are excited to share our experiences with him/her.
Qualities We Love, Admire and Respect in Each Other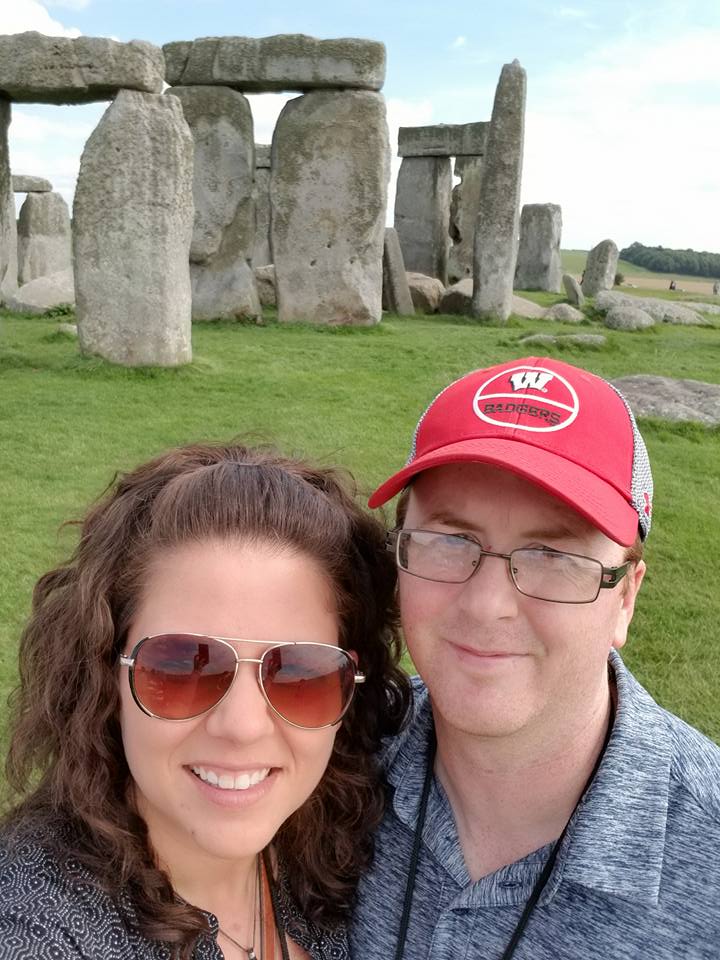 Mat About Kallee: First and foremost I love the way Kallee makes me laugh. She keeps me from taking life to seriously. She has accepted my family as her own. I admire the close relationship that Kallee has with her parents. We are a perfect balance of introvert and extrovert. She balances my occasional shy and quiet side with her ability to be a social butterfly. Kallee adores children and feels blessed to be a godmother.
Kallee About Mat: Mat is my best friend and I am truly lucky to have such a supportive and strong person in my life. He is loving, makes me laugh, reminds me to not take life too seriously, and has an amazing work ethic. A child will be the perfect addition to our family and I cannot wait to start this new adventure with him. I have no doubt Mat will be a wonderful father and will shower a child with love, attention, and support.
Cultural Diversity
We are open to adopting a child of a different race. A transracial adoption will present an opportunity for us as parents to embrace the social history, traditions, foods, music, politics, and culture of our child's race. We are excited about conducting research, stepping out of our comfort zone to seek more diverse environments, and getting involved with another culture. Education and involvement will not only help us but will also benefit our child. Knowledge and being around diverse settings will help to build an identity and connection with his/her culture. We will embrace new cultural traditions and incorporate them into our current traditions.
We will not be a color blind household. We will be proactive in discussing cultural differences and answering difficult questions. As important as it is to answer questions and lead cultural discussions, it will be as equally important to listen to our child. Additionally, we are likely to make mistakes; however, we will do our best to recognize our shortcomings and find solutions.
In our small community there are several transracial adoptive families and one family lives in our neighborhood. These families are potential sources of support for our family. We believe our neighborhood, community, and extended families will embrace and accept a child of a different race.
Photos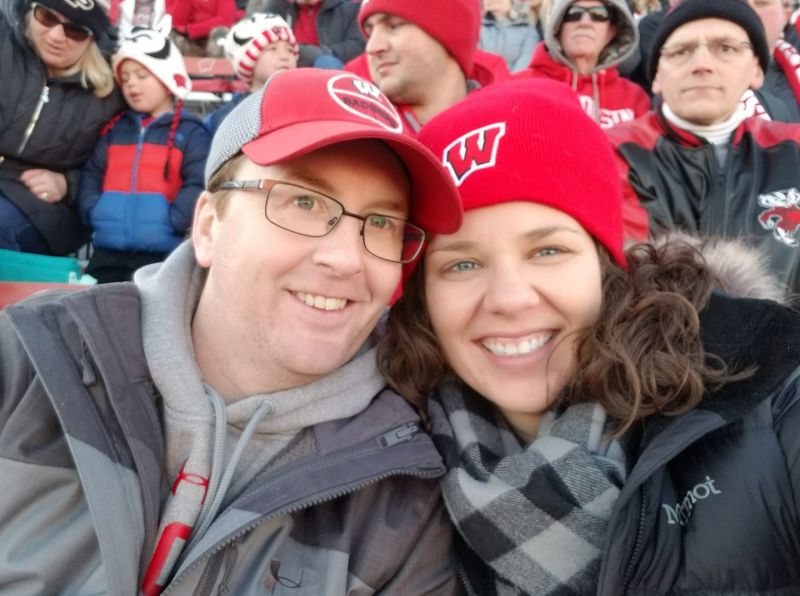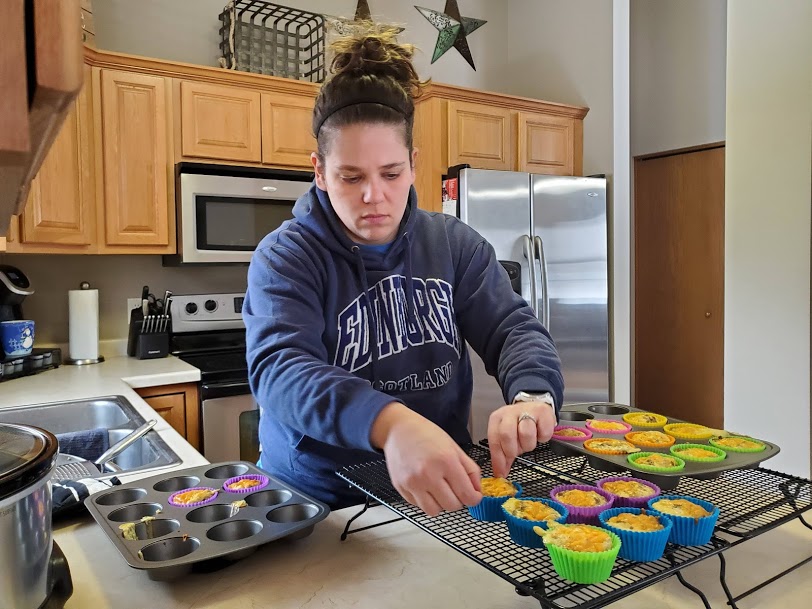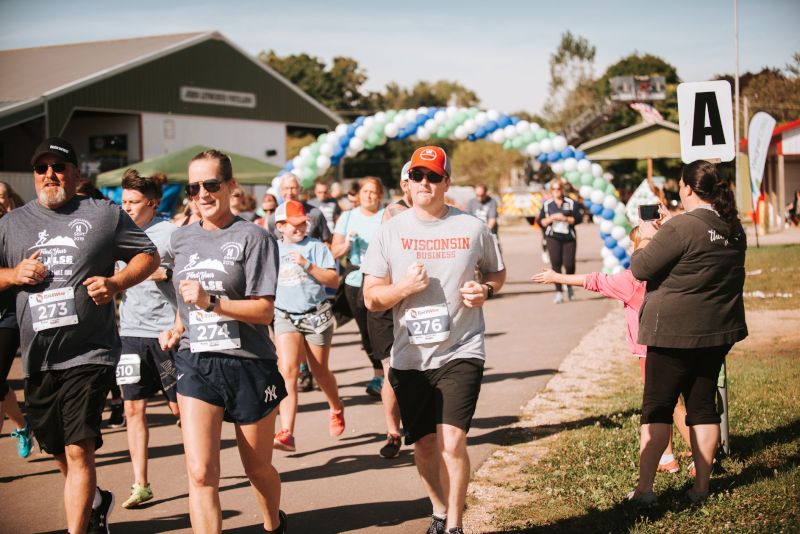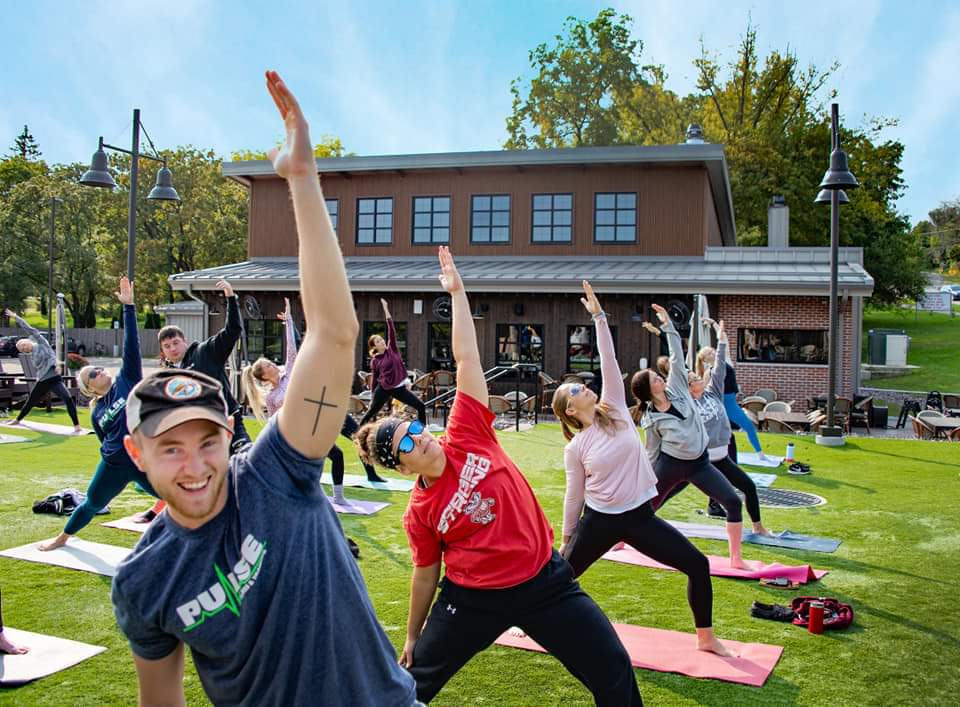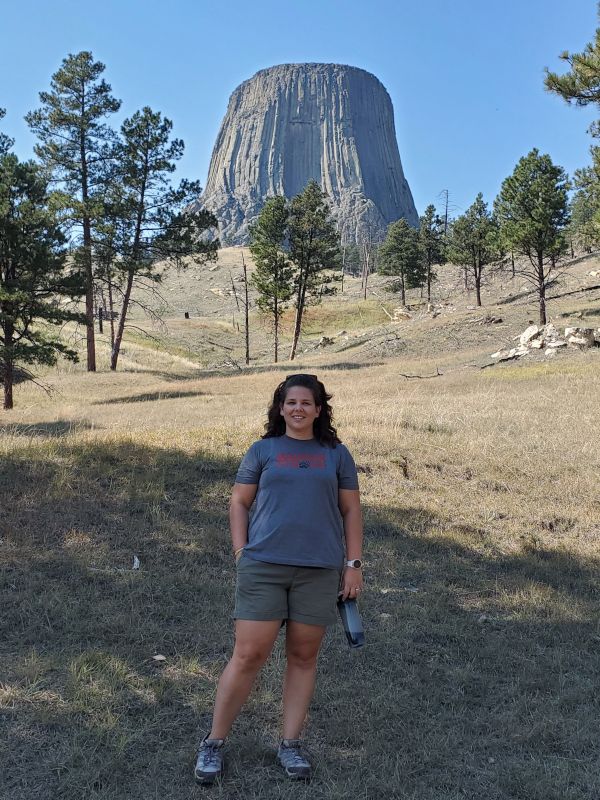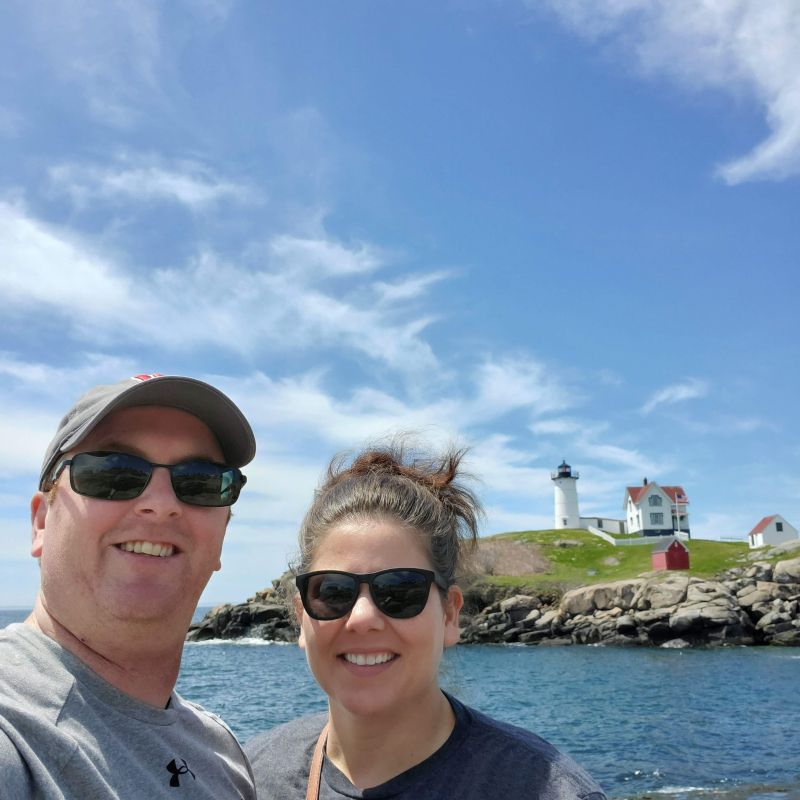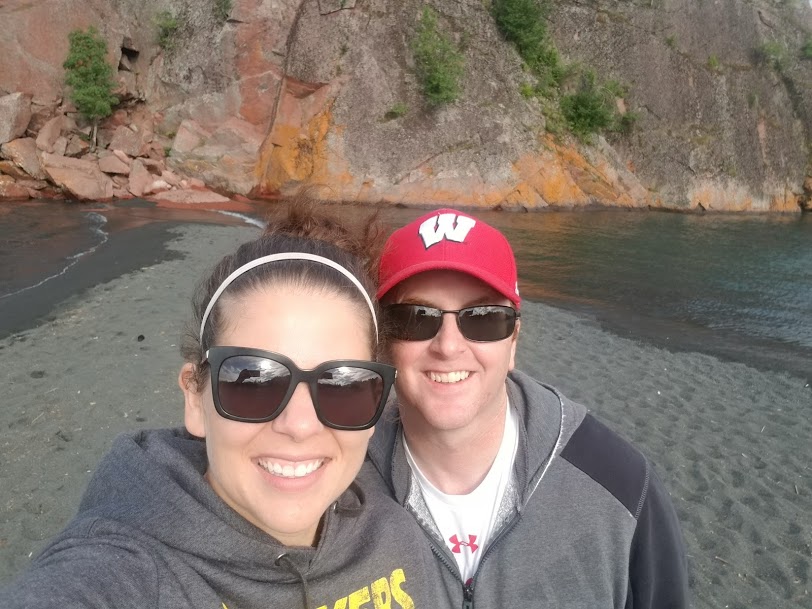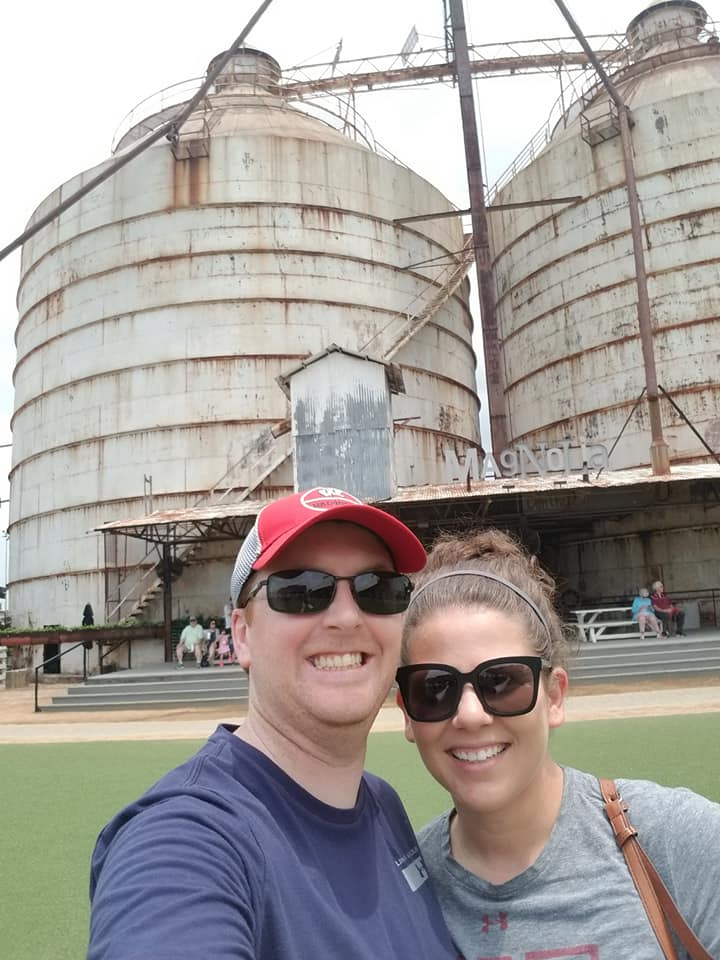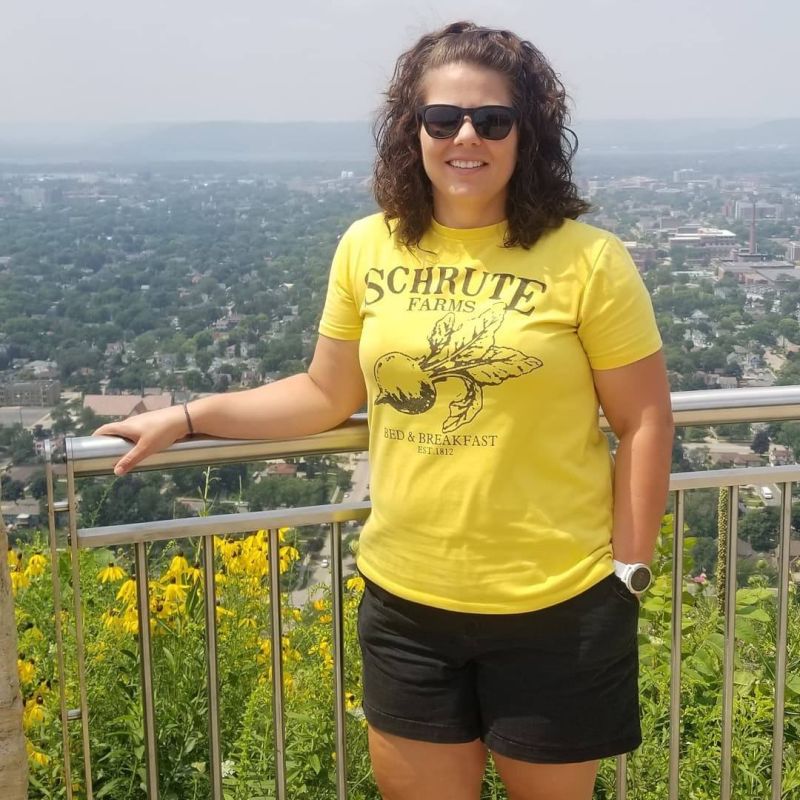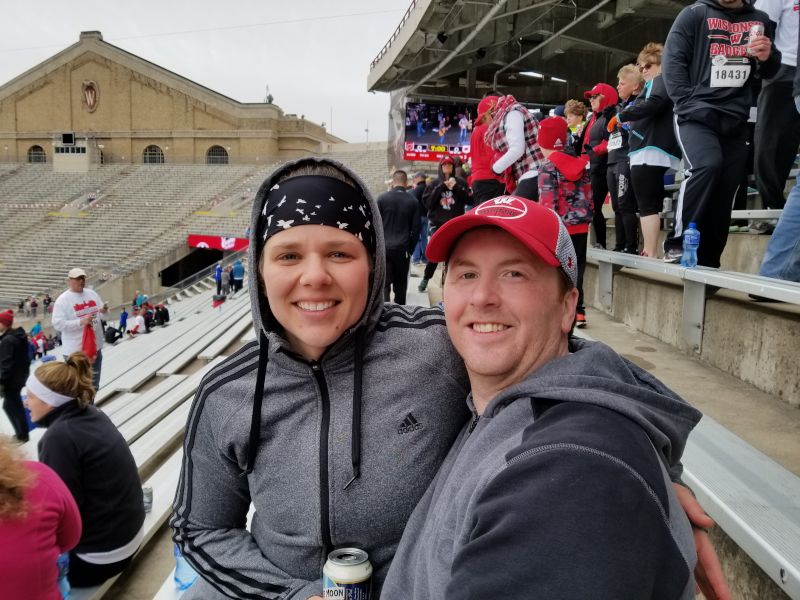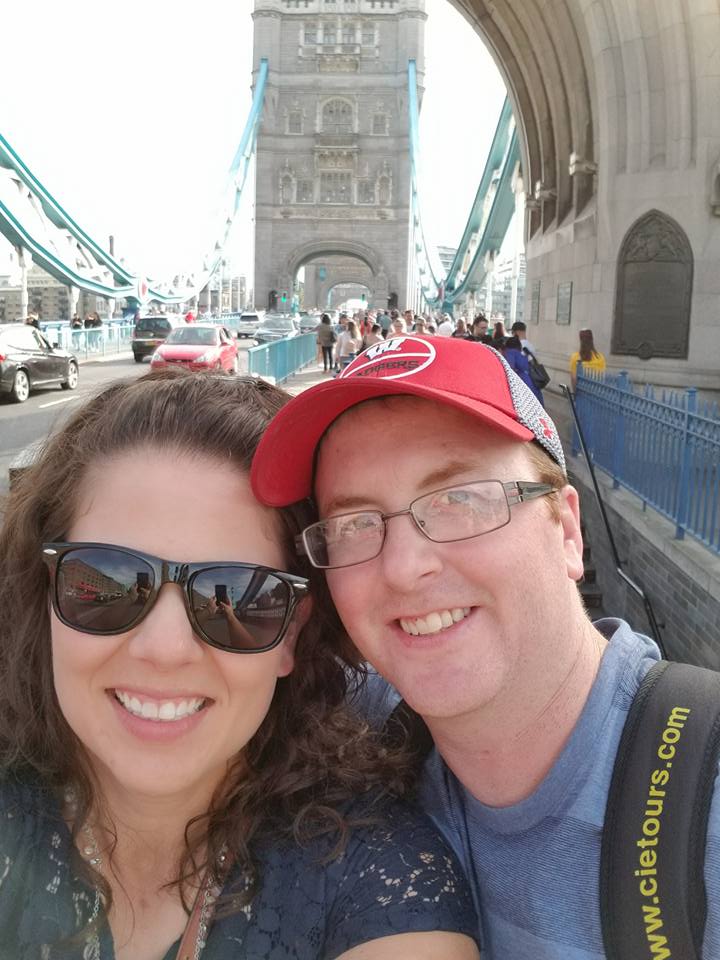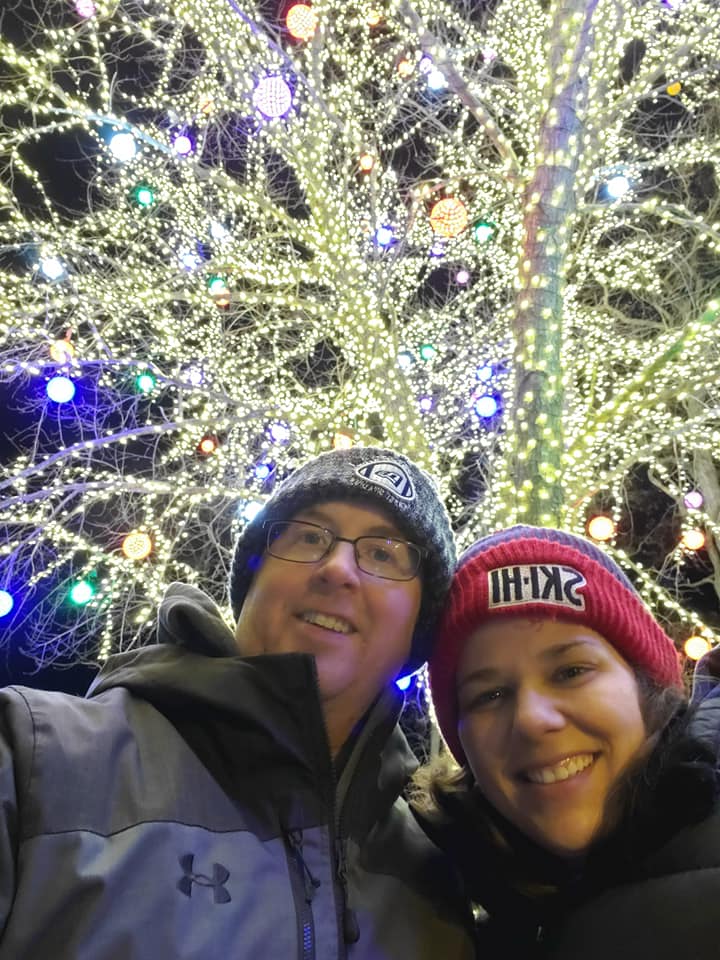 ×
1 / 12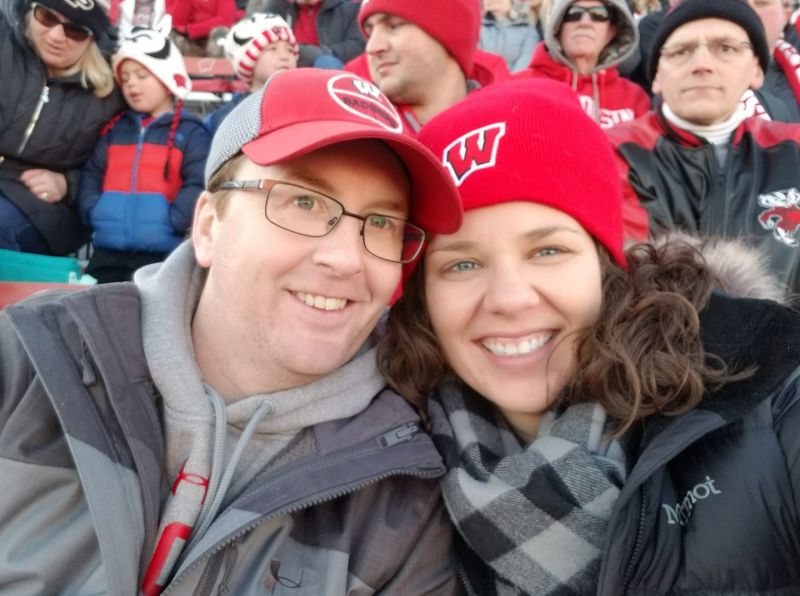 2 / 12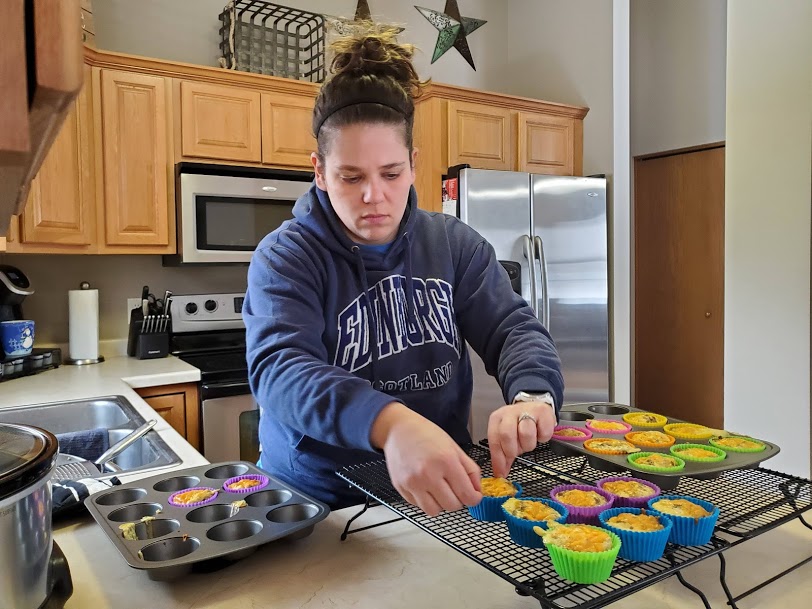 3 / 12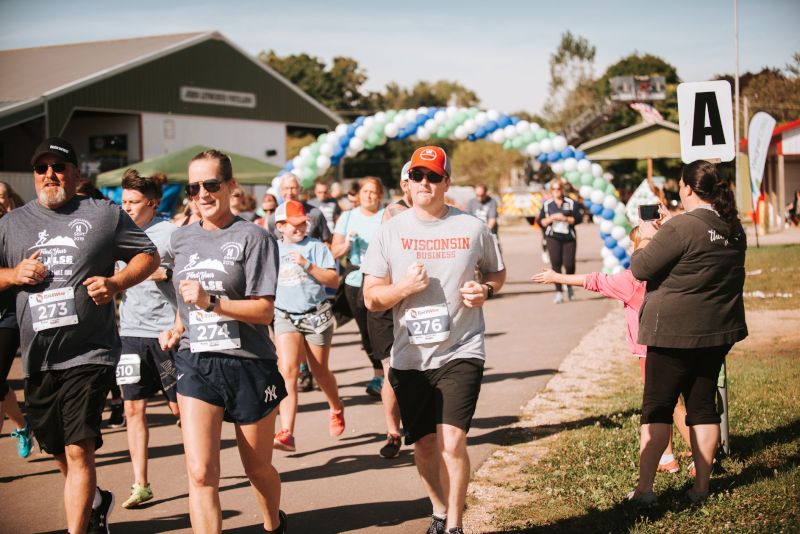 4 / 12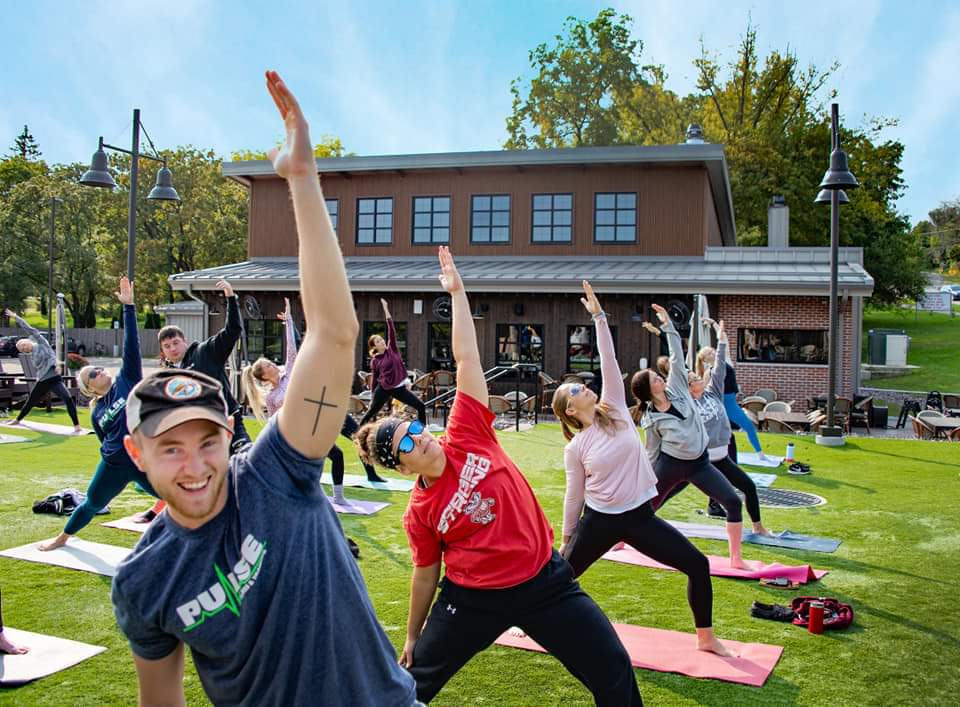 5 / 12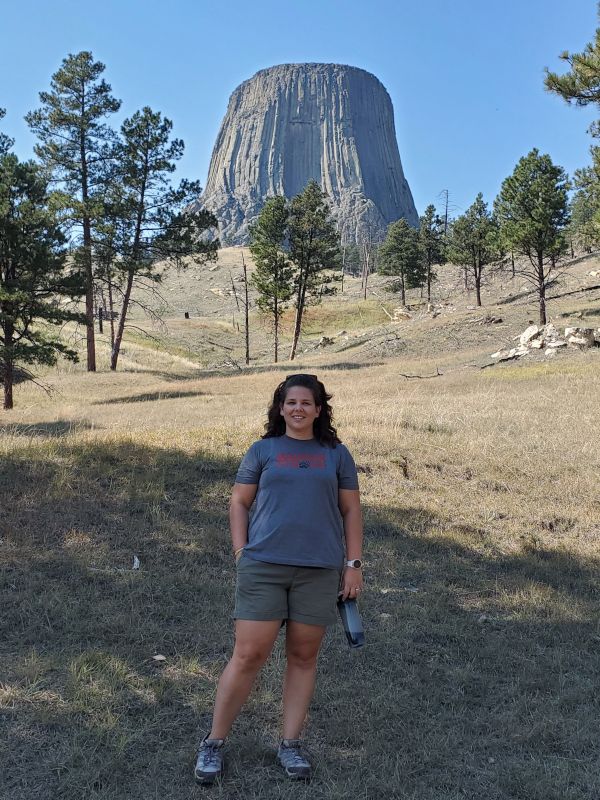 6 / 12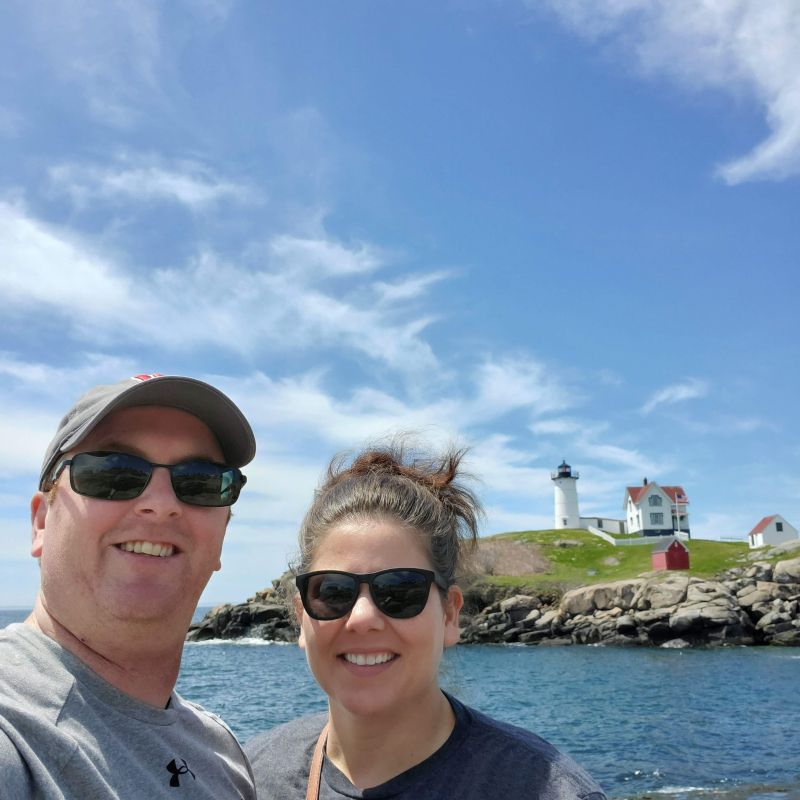 7 / 12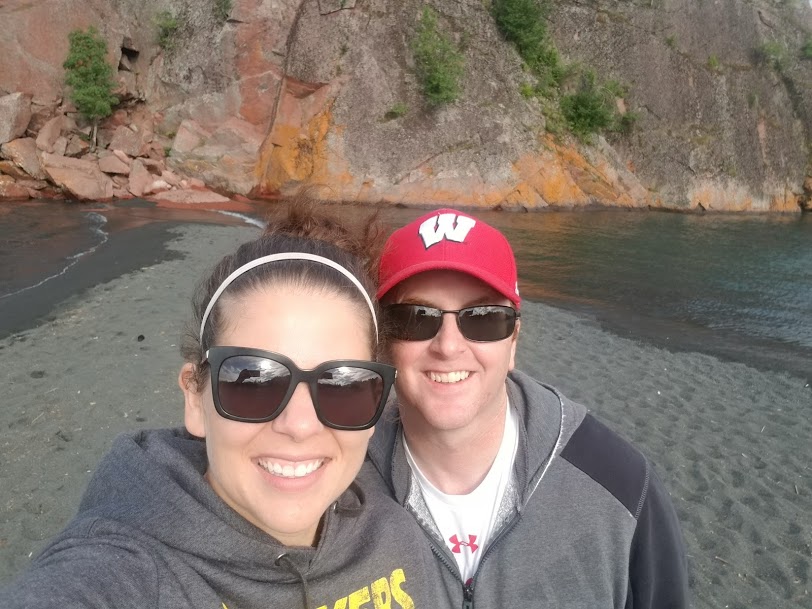 8 / 12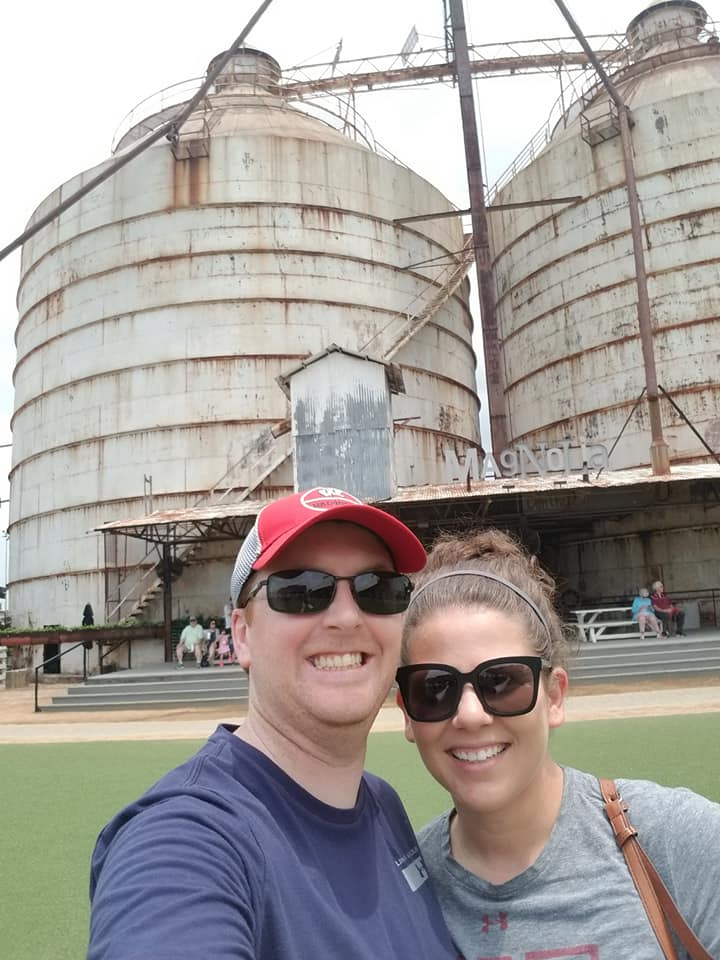 9 / 12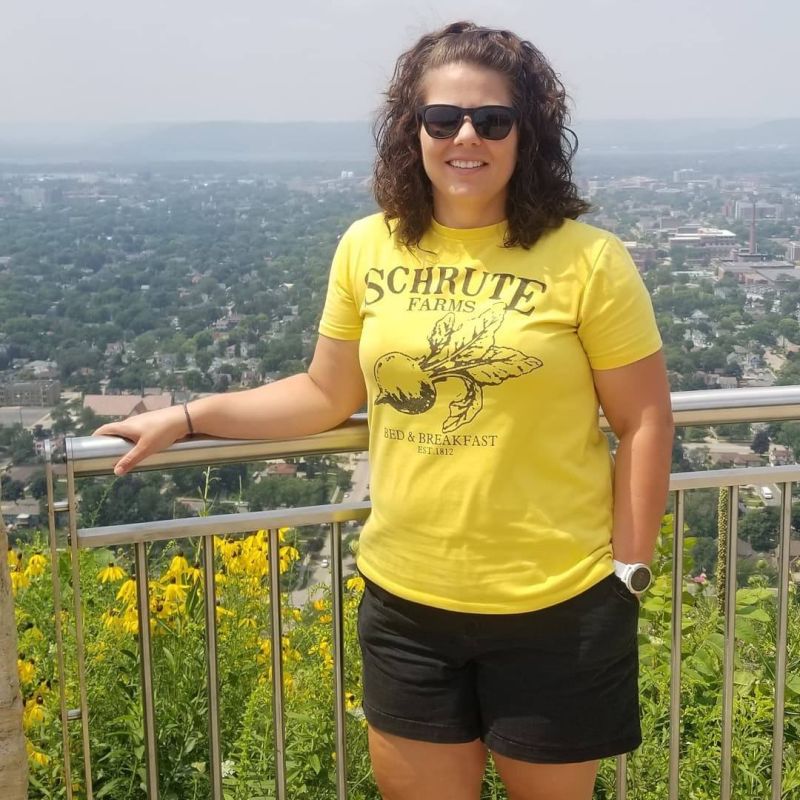 10 / 12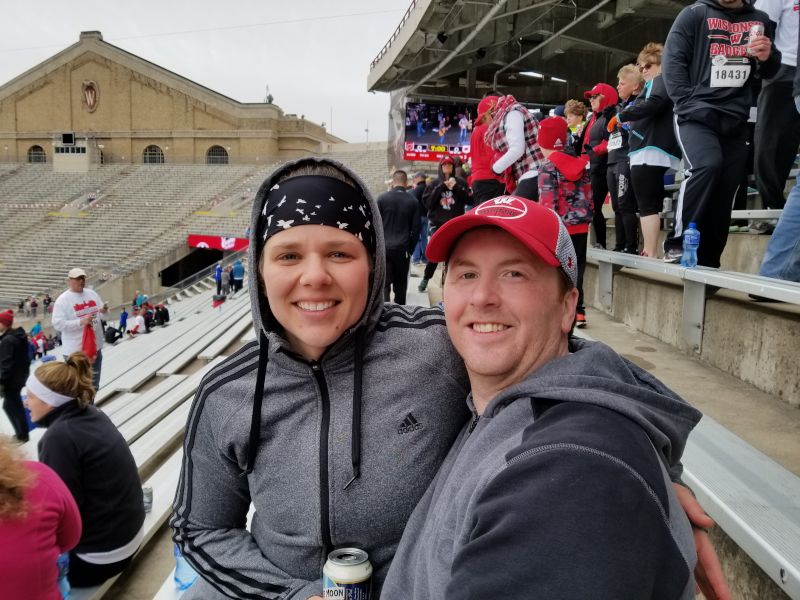 11 / 12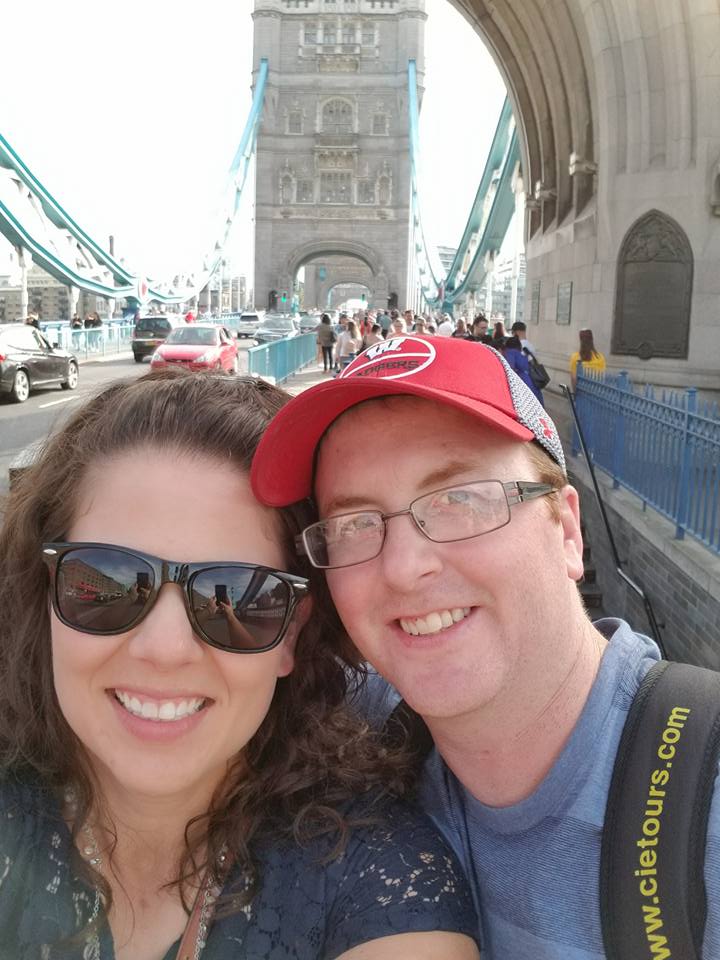 12 / 12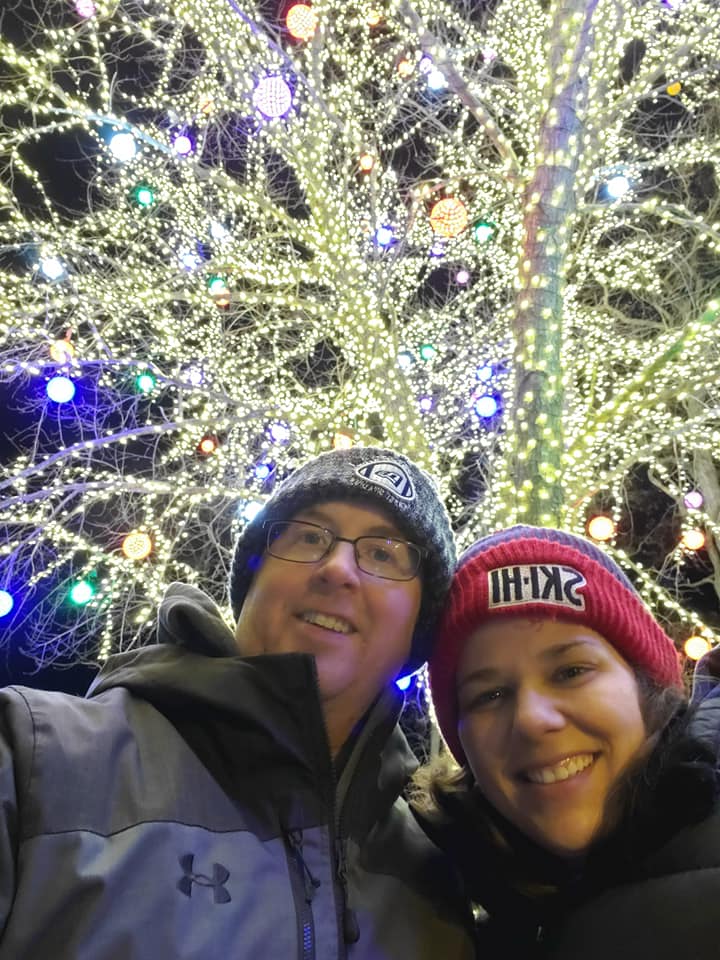 ❮
❯
Our House and Neighborhood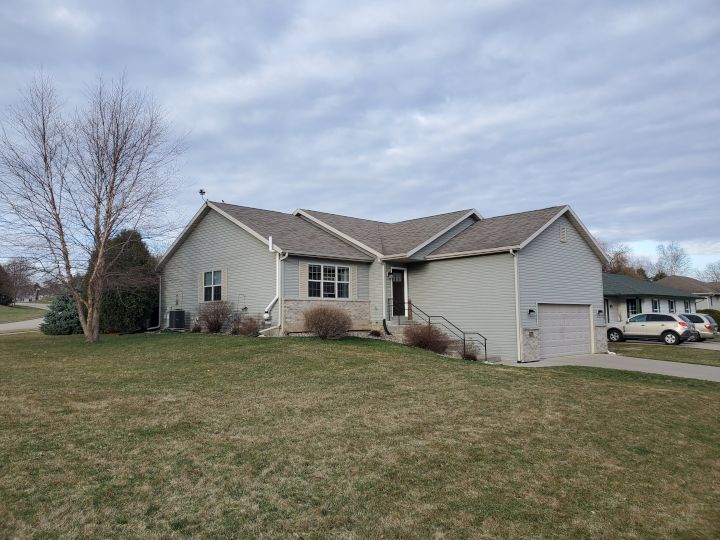 We live in a three-bedroom home. Our favorite room is the basement rec space which we use for entertaining guests, watching movies, and cheering for our favorite sports teams. Our yard provides plenty of space for play time and our backyard includes a patio and a small garden. Rabbits have been known to somehow maneuver through our garden fencing. One year we had more bunnies (3) than peppers (0).
We moved into our neighborhood three years ago. It is a very safe area and we are blessed with wonderful neighbors. The neighborhood includes many children ranging in ages from 1-16. Summers have been filled with pool parties and bonfires. A large park with playground equipment and several soccer fields is just two blocks from our house. The park is a great place to watch the City's 4th of July fireworks and provides a favorite sledding hill. Our community has a zoo, children's museum, outdoor pool, and a splash pad will be coming soon. Two annual parades highlight the city's community events. Our city has a rich history and the parades draw large crowds. Many children friendly events are held at the downtown square during the year. Our community is surrounded with state parks, lakes, and other natural areas. Tons of fun things to do!
Our Extended Families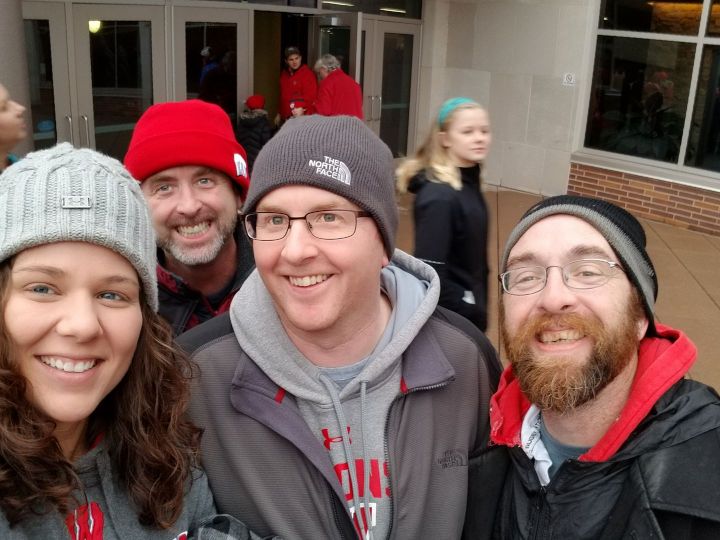 We hold our families close to our heart and treasure the time we spend together.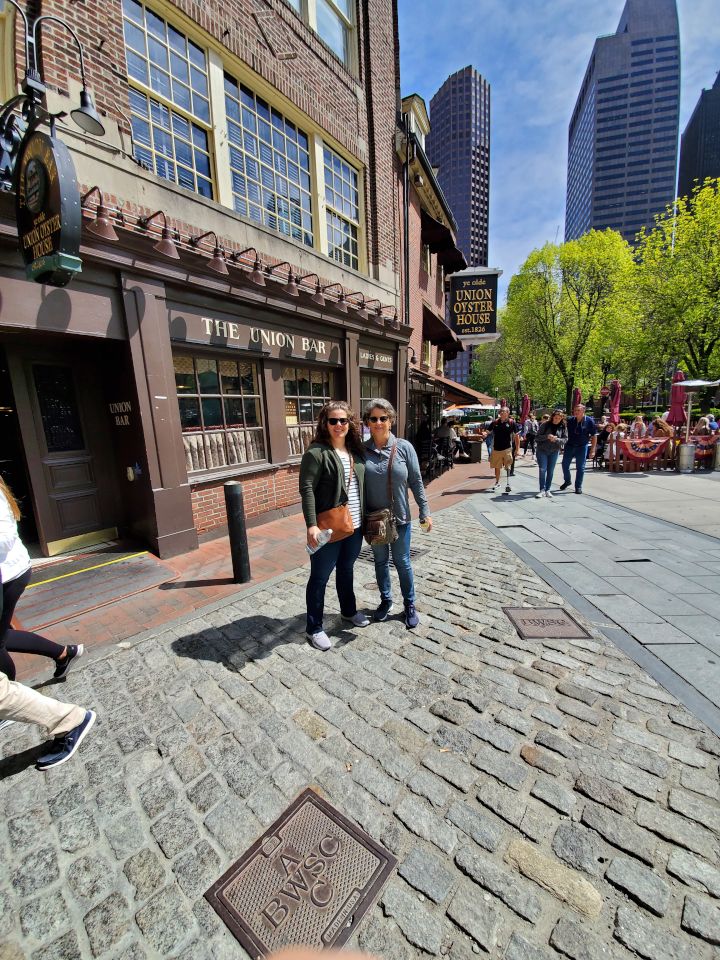 Our parents live in Wisconsin and we visit frequently. Kallee's parents live in a rural area and have plenty of land for our dogs to run around and play together. They plant a large garden every year and even started raising chickens. Mat's father and stepmom are retired and love to travel. Mat's brothers work together and live in their original hometown. In addition to family, our lives are filled with great friends. Many of those friends live close to us and have small children.
Our greatest tradition is to gather for the holidays. The holidays are filled with multiple generations and include grandparents, aunts, uncles, and cousins. We spend Christmas Eve with Mat's side of the family and Christmas day with Kallee's side of the family. After sharing a meal we open presents and play games like Apples to Apples and Euchre.
All family and friends are excited about our adoption plan. They are looking forward to adding another member to the family.
From Us to You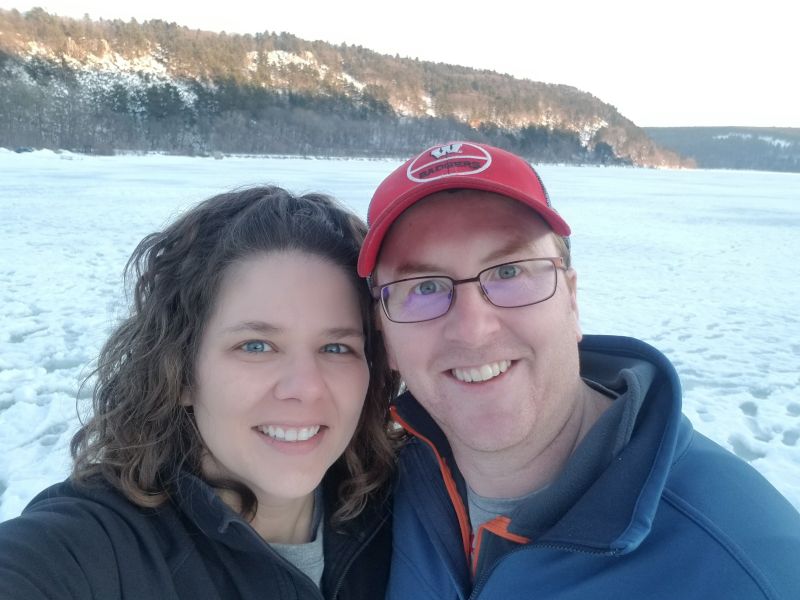 We are honored and thankful that you have taken the time to read our profile. We are Kallee and Mat and have been married for five years and together for thirteen years. Our relationship started with one brave "hello" and blossomed into unconditional love. We have built our life together with the help of our loving families, wonderful friends and our sweet, yet sassy, dog. It was her extra-large ears that made us fall in love with her!
We both have careers that we truly love. Our careers are flexible and allow for us to have a good work/life balance, which will be important when we are parents. Kallee has worked in Human Resources for the past 12 years at a University. She loves working with people and loves having a connection with them. Mat works at a local bank analyzing new loan requests. He loves crunching numbers and claims his job is actually exciting and not as boring as it sounds (lol)!
We knew from the beginning of our relationship that having a child may be difficult and our road to parenthood may, at times, be a struggle. This did not lessen our desire to become parents and in fact it only solidified how much having a family meant to us. Ultimately, a fertility doctor provided a poor outlook to our pregnancy journey. While that was difficult news for us to hear, we both knew that our dream was to be parents and have a family of our own, not necessarily become pregnant. We knew that adoption was the avenue that would help fulfill that dream for us and our hope for building a family became even greater!
We can't wait to be parents and share our lives with a child. We are so excited about future family trips to Disney and the Grand Canyon. We are even excited about including a child in day-to-day activities like walking our dog, hanging out with our neighbors, and unwinding with a favorite book. We cook a lot of meals at home together and plan to involve a child when they are old enough. Being able to sit down to eat together each night at our dining room table is also something we feel is important. We enjoy each other's company visiting about our day and taking the time to reconnect as a family. Gatherings with our extended family are also cherished and extremely important to us. Christmas is our favorite holiday and we are so excited to open gifts together as a new family and spending the day with loved ones. We are truly looking forward to how magical this time of year can be especially with a child.
Please know we are also excited about an open adoption and the ability to connect with you if that is something you are comfortable with. We look forward to learning more about your interests and what is important to you. We always want your child to know about their adoption and know who you are and where they came from. We will always share how much love you had for them and share the things that you wanted for them. We will share photos and milestones with you through the years and are looking forward to building a lifelong relationship with you. Please know we are committed to open communication with you through text messages, email, phone calls, and possibly the occasional visit.
Thank you for learning more about us through our profile. It is our hope that you felt a connection in our life story and our journey towards becoming parents. It is our dream to have a family and we hope that you can see how honored we would be if given the chance to be parents. We will provide a child with love, support, devotion, education, and fun and would never take a day for granted. We know the decision you are facing is a difficult one and you have a lot to consider. No matter what decision you make for yourself or your child, we want you to know that you are loved and will be in our thoughts and prayers as you go through your journey.
Mat & Kallee
Favorites
Actor
Paul Rudd
Denzel Washington
Actress
Frances McDormand
Reese Witherspoon
Author
Malcolm Gladwell
Gillian Flynn
Book
The Da Vinci Code
Water for Elephants
Candy Bar
Reece's Peanut Butter Cups
Reece's Peanut Butter Cups
Cartoon
Looney Tunes
Looney Tunes
Childhood Memory
Winning a little league tournament as the catcher and my brother was the pitcher
Fishing with my Grandpa
Childhood Toy
He-Man Toys
Game boy
Children's Book
Green Eggs and Ham
Dr. Seuss
Classic Movie
Its a Wonderful Life
The Wizard of Oz
Day of Week
Saturday
Saturday
Dessert
Cheesecake
Chocolate Chip Cookie
Disney Movie
Remember the Titans
Aladdin
Dream Car
Electric VW Bus
Volvo SUV
Dream Job
Dessert Taster
Kindergarten Teacher
Dream Vacation
A trip to Austria, Germany, and Switzerland
A trip to Austria and Germany
Family Activity
Gathering during the holidays and camping
Camping
Flower / Plant
Christmas cactus
Lily
Form of Exercise
Running
Weight Lifting
Game
Apples to Apples
Euchre
Holiday Song
It's Beginning to Look a Lot Like Christmas
Silver Bells
Holiday Tradition
Watching It's a Wonderful Life at our local theater
Decorating the Christmas Tree
Ice Cream
Mint Chocolate Chip
New York Cherry
Leisure Activity
Hiking at State Park
Attending Sporting Events
Magazine
Sports Illustrated
Women's Health
Memory with a Child
Playing basketball with a young cousin
Playing Mario Brothers with my cousin
Memory with Spouse
Our wedding day
Mat's proposal and our wedding day
Movie
The Shawshank Redemption
Bridesmaids
Movie Munchie
Popcorn
Popcorn
Movie Quote
The first rule of Fight Club is: You do not talk about Fight Club.
There's no crying in baseball!
Musical Group
Mumford & Sons
The Lumineers
Nursery Rhyme
Old Macdonald Had a Farm
Twinkle Twinkle Little Star
Olympic Event
100 Meter Dash
Sand Volleyball
Play
Much Ado About Nothing
Oedipus Rex by Sophocles
Poet
Robert Frost
Walt Whitman
Quality about my Spouse
Can make me laugh
Unconditional love
Quote
The opposite of love is not hate, it's indifference.
Make your heart the most beautiful thing about you.
Scripture
1 Corinthians 13:4-7
1 Corinthians 13:4-7
Shopping Store
Dick's Sporting Goods
Target
Song
The Cave
The Dance - Garth Brooks
Sport to Play
Golf
Volleyball
Sport to Watch
Football
College Football
Sports Star
Aaron Rodgers
JJ Watt
Sports Team
Wisconsin Badgers
Wisconsin Badgers
Subject in School
Math
Business
Superhero
Deadpool
Deadpool
Thing to Cook
Ham and Cheese Omelette
Enchiladas
Time of Day
Sunset
Afternoon
Tradition
Family Camping
Baking Christmas cookies
TV Show
The Office
The Office
TV Show Character
Tyrion Lannister
Michael Scott
Type of Music
Folk Rock
Everything
Vacation Spot
Europe
Europe
Video Game
Mario Cart
Duck Hunt
Get in Touch
Provide more information, so American Adoptions can connect you with this family.
---