1-800-ADOPTION
Thank you for viewing our profile
If you would like to learn more about us, please call 1-800-ADOPTION (2367846), fill out the form at the bottom of our on-line profile page, or email us at bp_information@americanadoptions.com.
To revisit our on-line profile page and view our profile video at American Adoptions, simply use your mobile phone to scan the QR code on the right. We are looking forward to hearing from you!
Sean & Leewood
We could not be more excited completing our family through adoption. We have always wanted to be parents and we are ready to share this life along side our kids- sharing experience, love and time with them. Adoption is an incredibly hard decision and choosing us to love and cherish your child is something we will remember forever. We hope that you consider going on this journey with us and everything it may bring.
About Us
Job
Stay-at-Home Parent
Compliance Specialist
Education
Fisheries and Aquatic Science
Land Resources and Environmental Science
Relationship
Legally Married
Leisure Time
We have always been active people, and owning our own home has only increased the things we love to do in our free time. Since buying our home we have worked hard to make it our own; giving it a new look with paint, refurbishing the deck, and putting in a new fence. We try to pick a project every summer to keep us busy and continue to make our home our own.
The summers in Wyoming are beautiful and we spend our time gardening, fishing, and hunting. The reservoirs and rivers have some of the best trout fishing in the country with some beautiful scenery to boot. We love spending our time outside, exploring everything Wyoming has to offer; we forage for morels, take the dogs to the river to swim, go searching for antler sheds and ice fish when the lakes freeze over.
But when the weather turns dreary or we simply want an afternoon off we love having a movie or video game day. Lounging with our dogs on the couch while we play Zelda or Mario or do a puzzle is a great way to unwind after such a busy schedule. We can't wait to share all these activities with a child, by the whole family going on adventures together, and experiencing all that the world has to offer.
How We Met
Sean was born and raised in Connecticut whereas Leewood was born and raised in Florida, so the likelihood of us meeting was small. What brought us together was our love for biology, with us both attending a small Environmental College in Maine called Unity College.
There were roughly 500 students at the school, all specializing is some form of environmental biology. Leewood met Sean early in her first semester and at the ripe old age of eighteen. There was something that simply worked with us. We spent the semester getting to know each other and towards the end of the semester we began to date. We've followed each other across the country with new job opportunities. Living in states such as Maine, Vermont, Florida, Connecticut, Utah and Wyoming, we worked towards establishing our careers together.
We've been together over a decade now and can honestly say that we can't imagine life without the other. We are so excited to start this new portion of our life together as a family.
Education We will Provide
We had very different strengths in school, the diversity in which will only benefit our child later in life. Sean was a history buff, while Leewood excelled at science and math. Both of our careers have lead us to developing our skills in English- even if it wasn't quite the preferred subject for either.
We plan to send our kids to school just as we were so they develop things that simply can't be taught by a parents- social skills through interaction, confidence, and other great qualities. We do plan to use our passion for knowledge to educate our kids in and outside the classroom. Learning to love and even be excited about subjects drives children to do better in school. Instilling concepts like taking pride in your work and being open to learning new things will only help our child grow.
We will teach our child that their path in life is determined by them, and how to actively make decisions to achieve their goals. We will love them no matter what, and this devotion to providing a good life will be the basis of everything we teach them. Sean plans to be a stay at home parent for a least the first few years of our child's life, spending his time and energy raising this wonderful child to be the best they can be.
Photos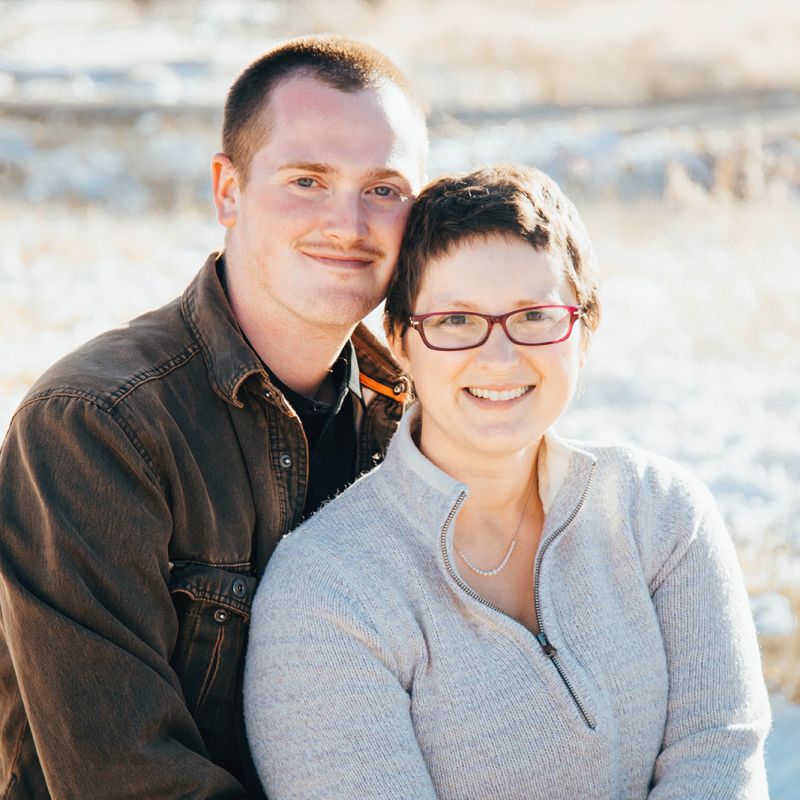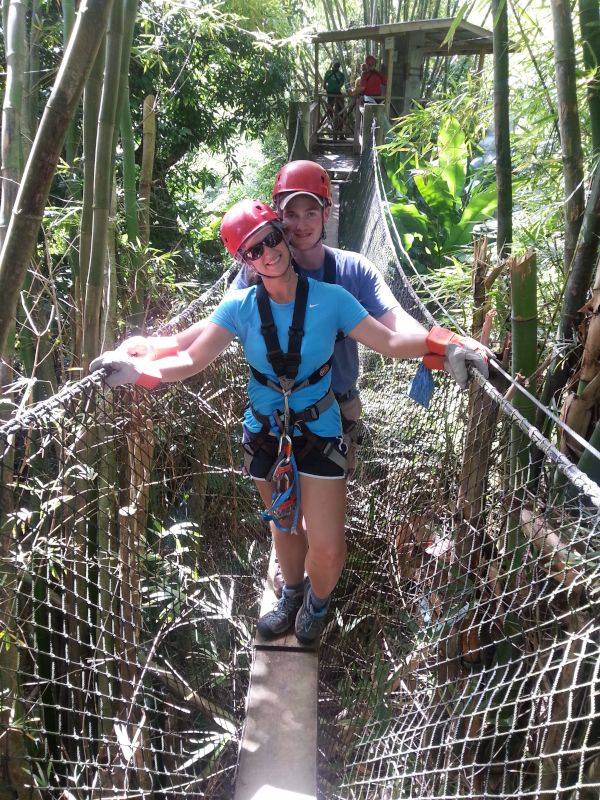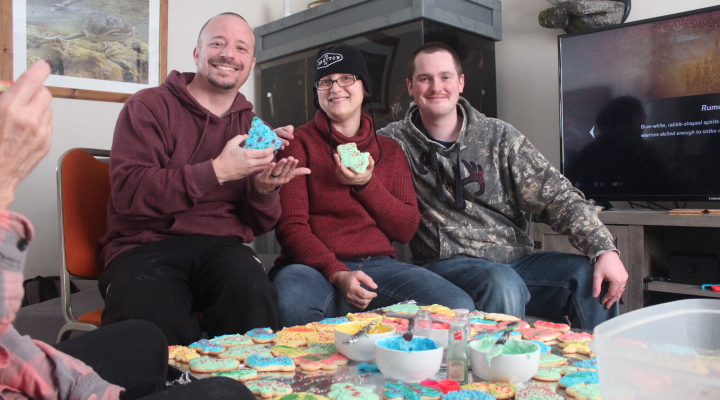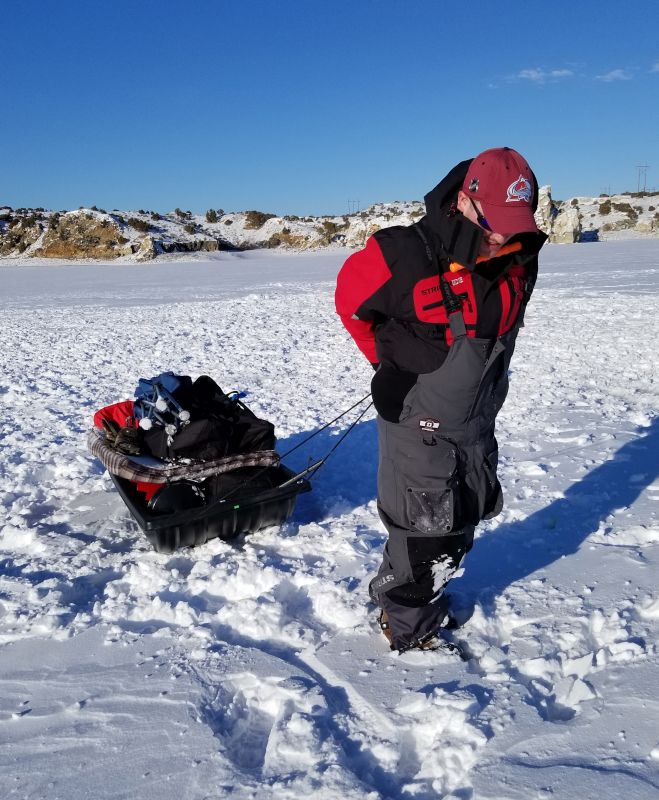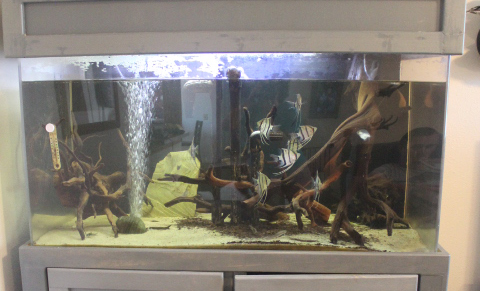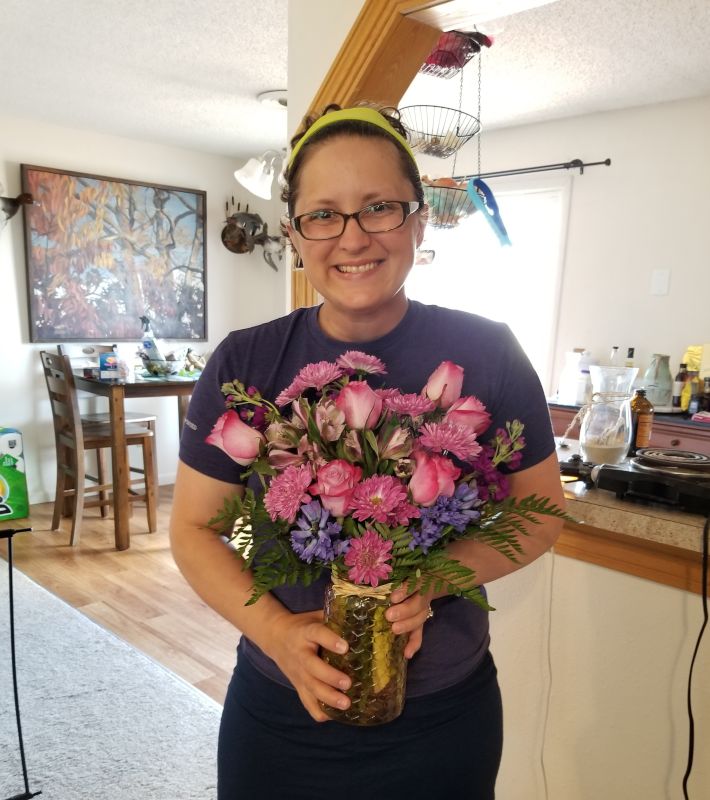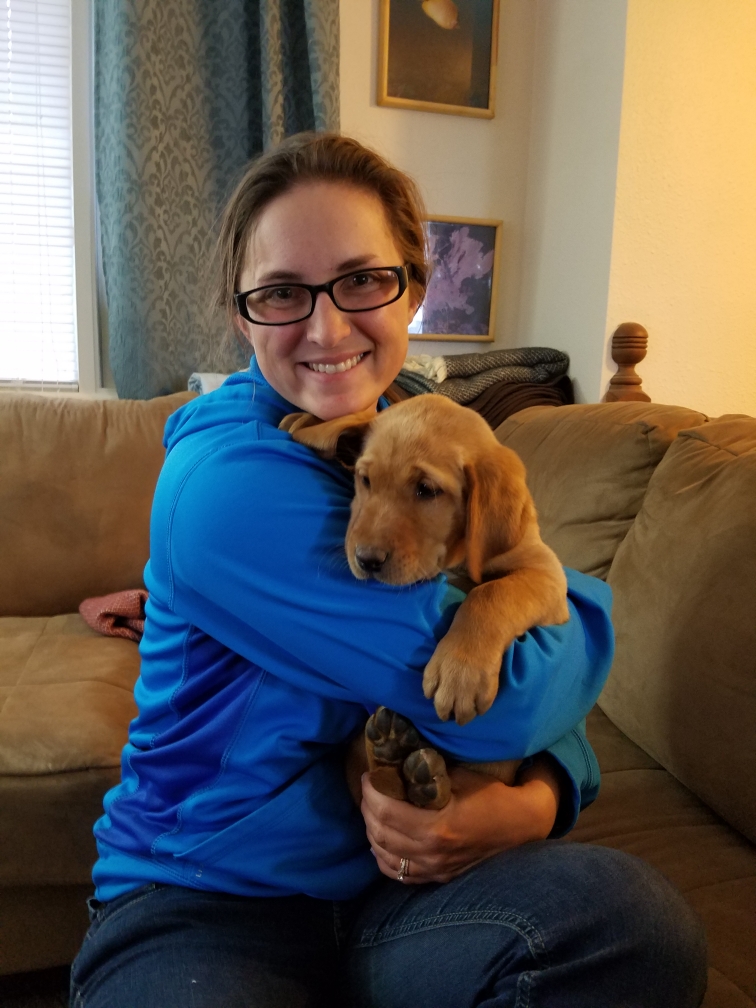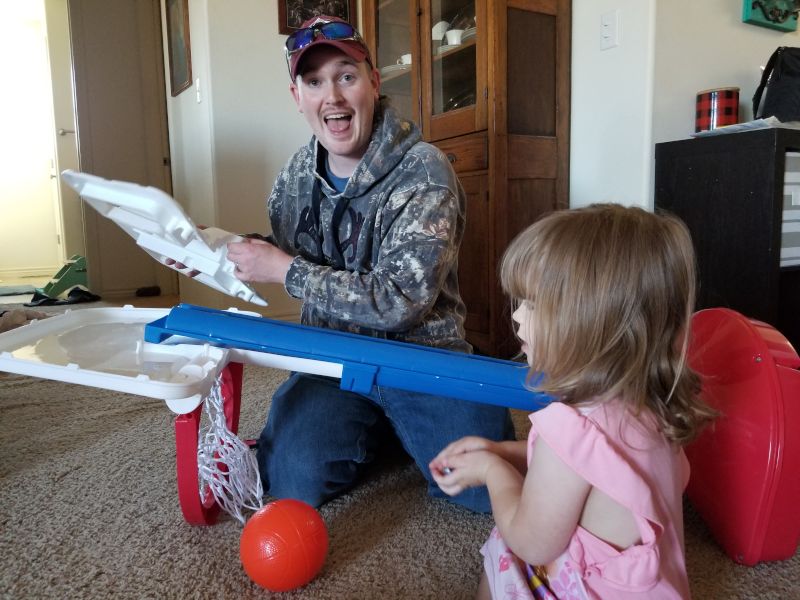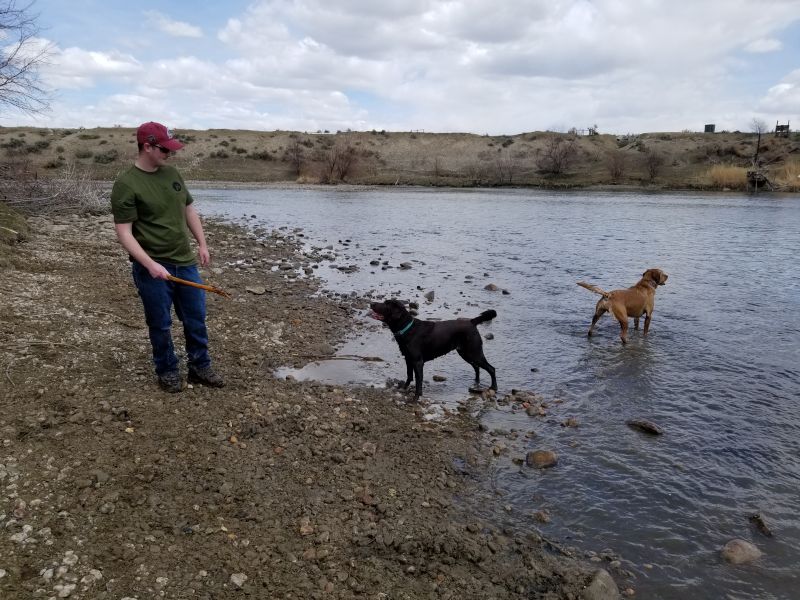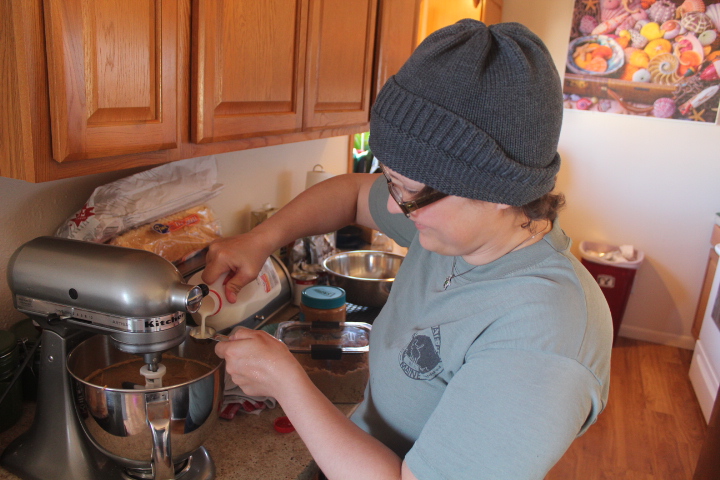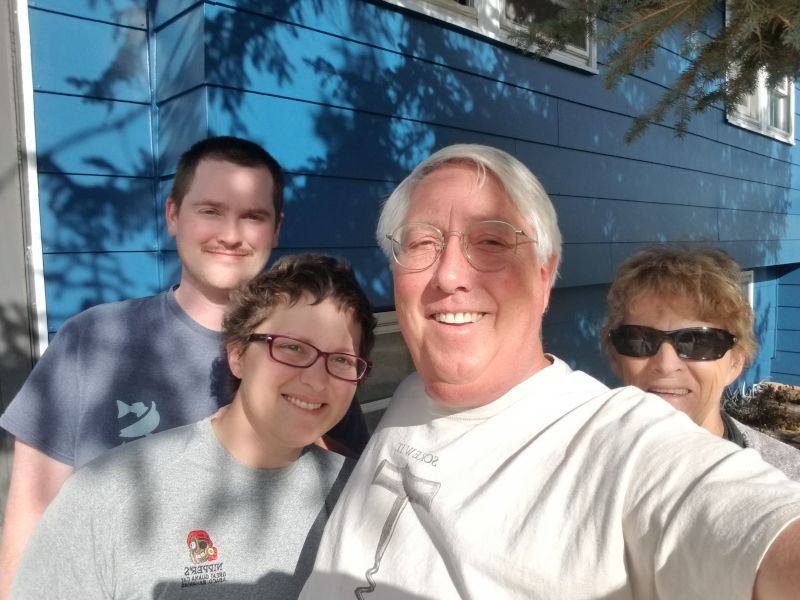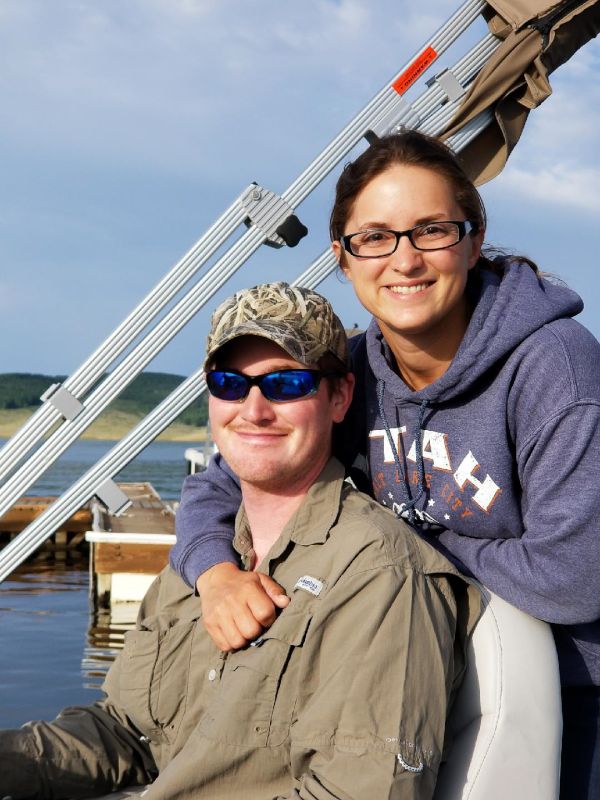 ×
1 / 12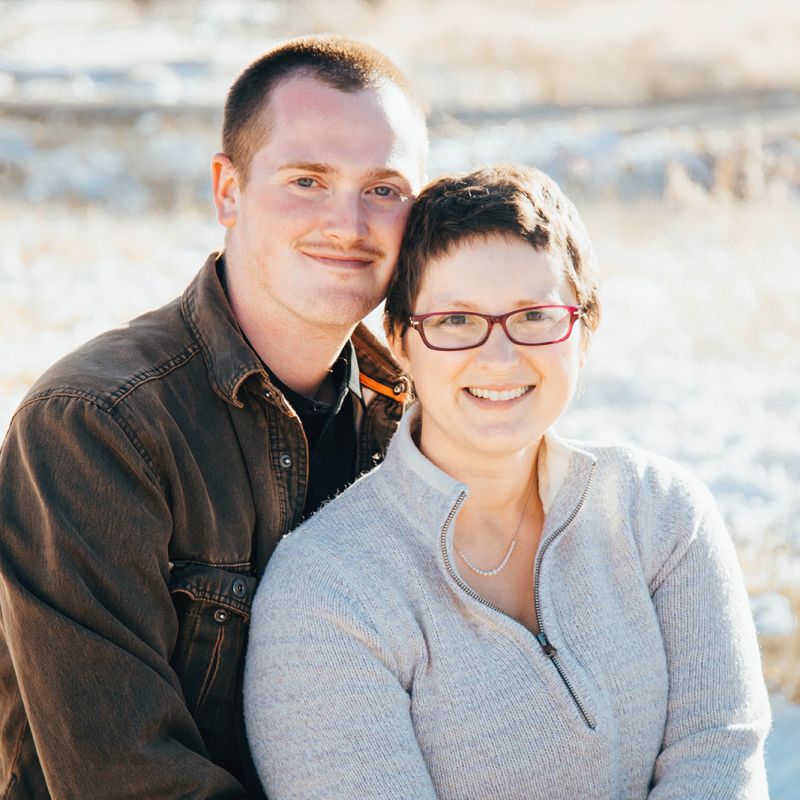 2 / 12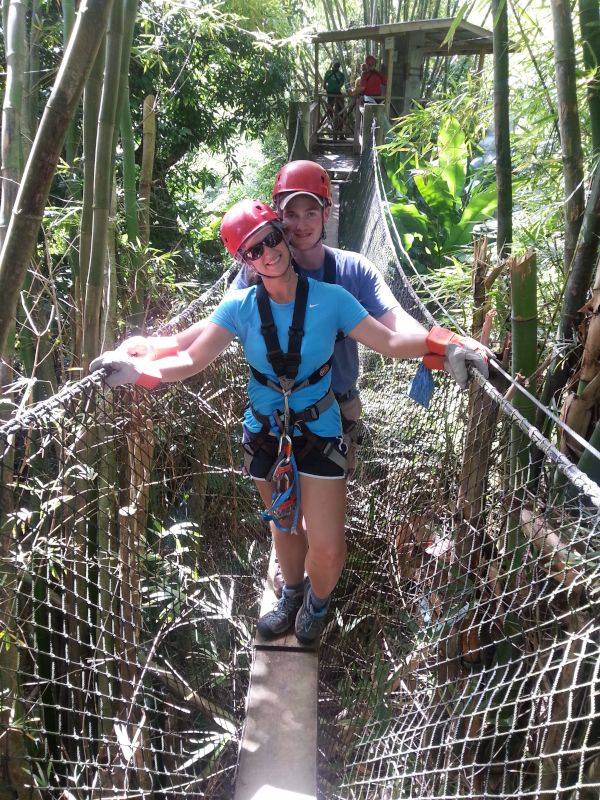 3 / 12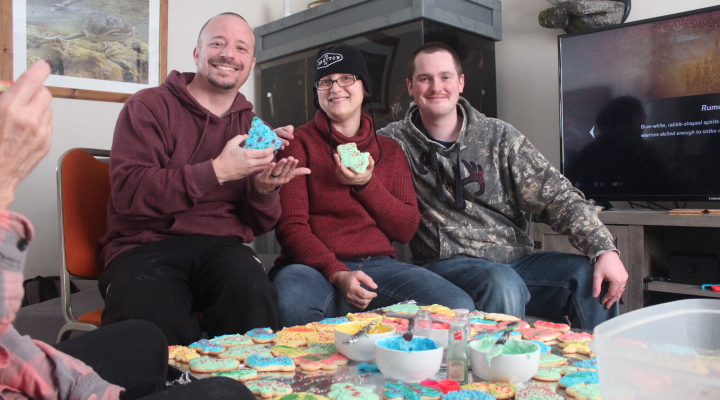 4 / 12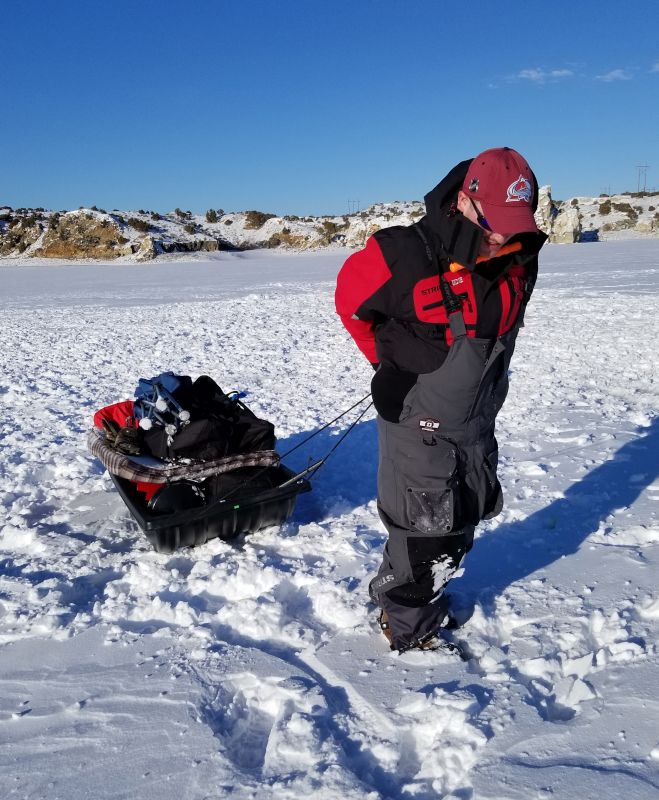 5 / 12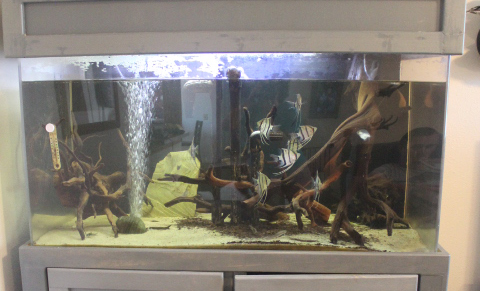 6 / 12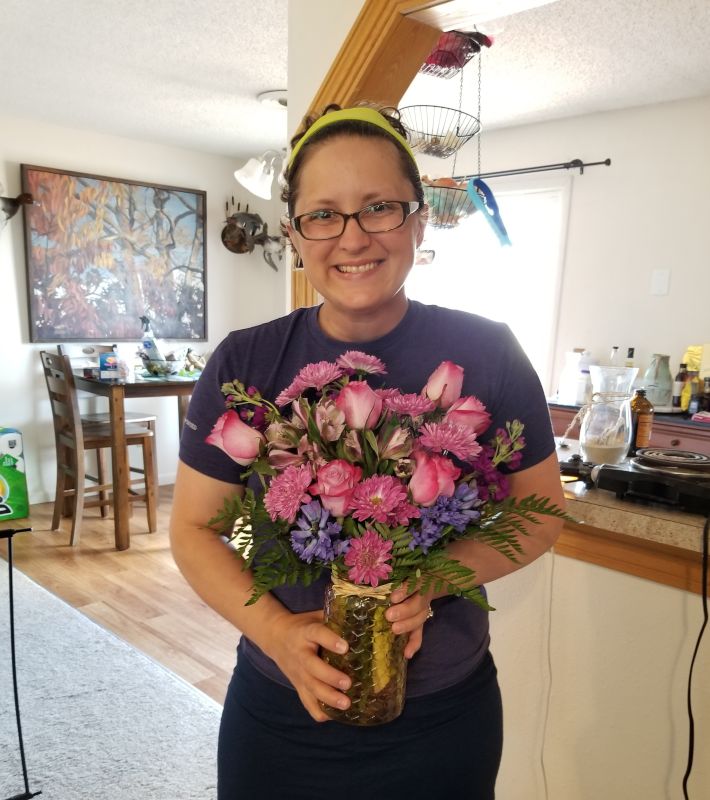 7 / 12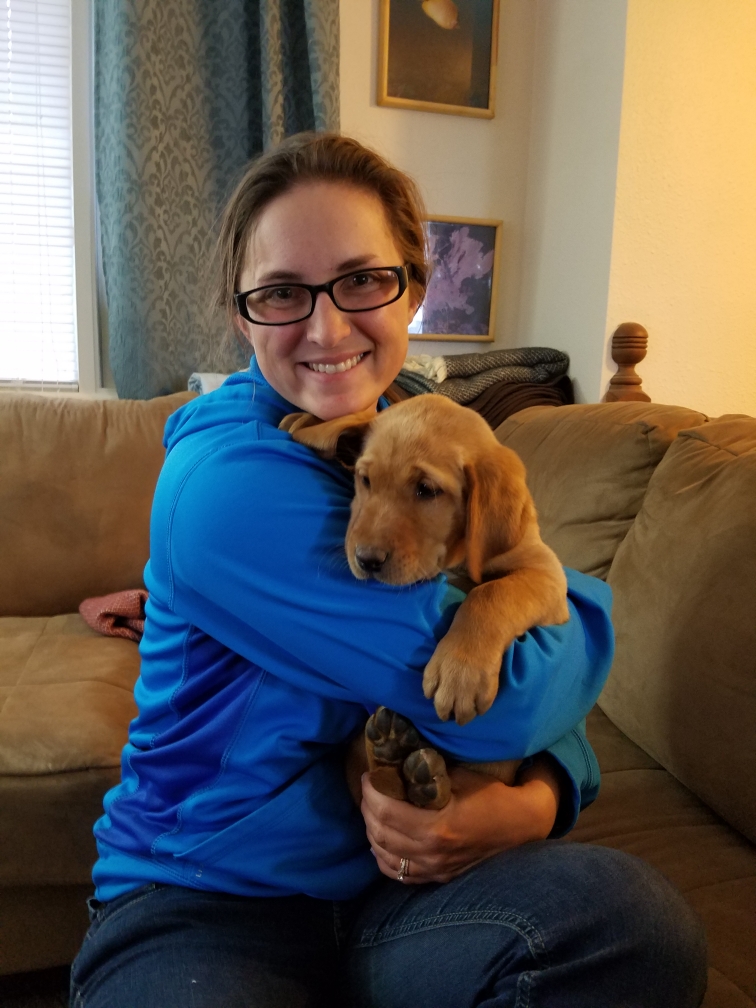 8 / 12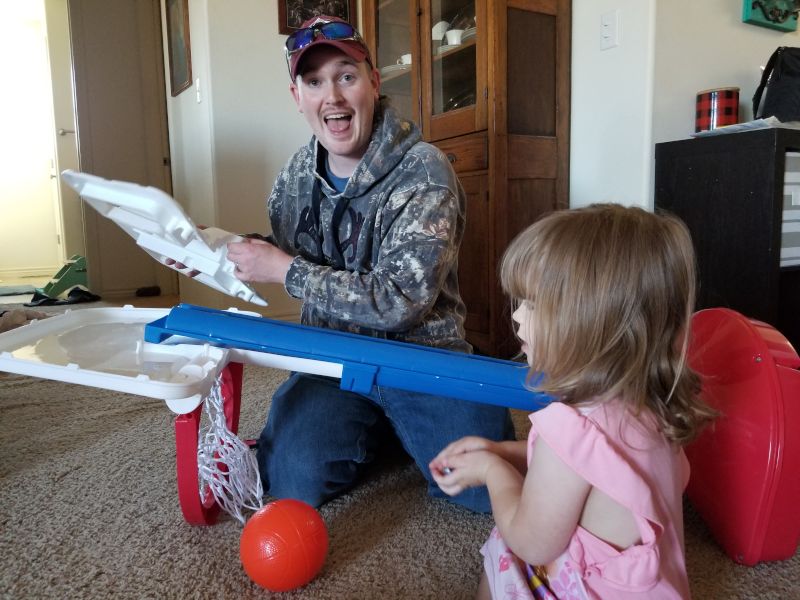 9 / 12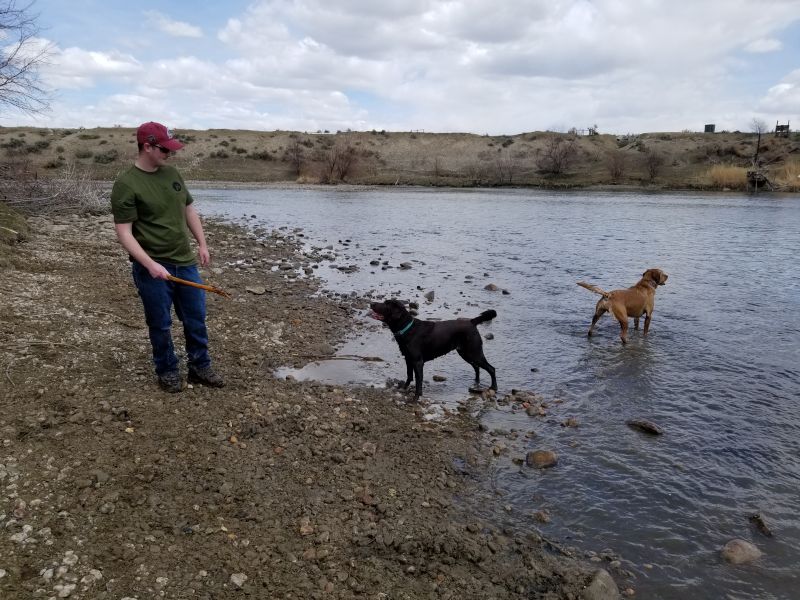 10 / 12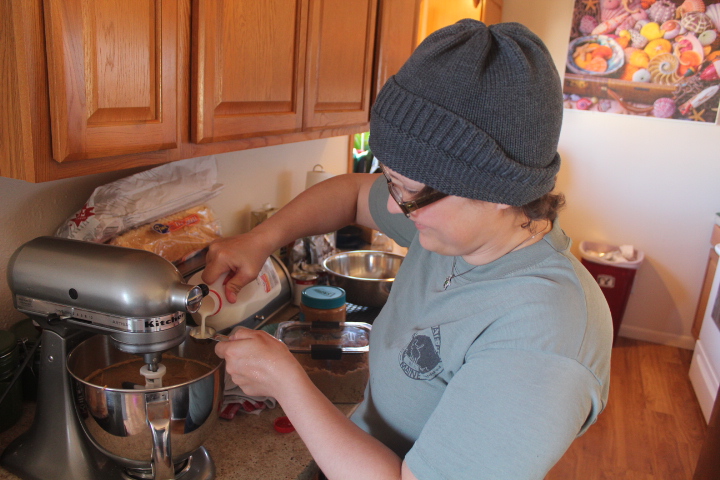 11 / 12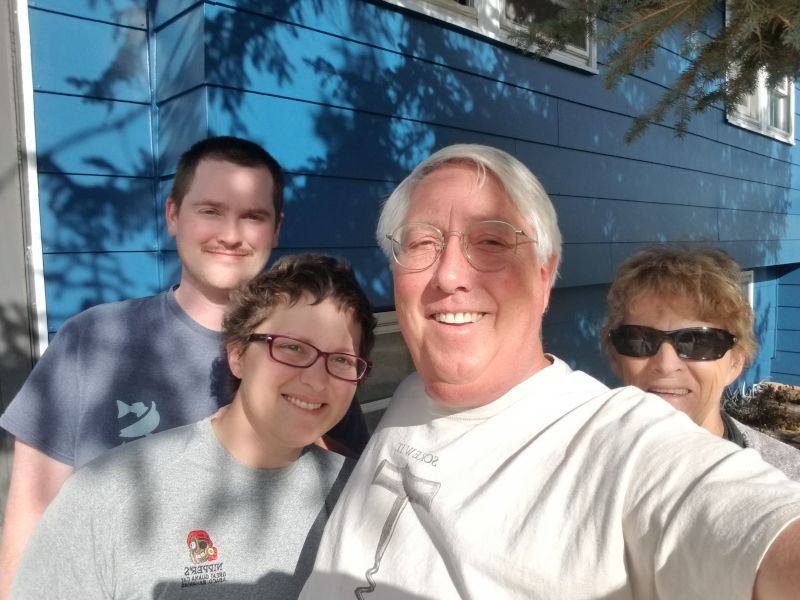 12 / 12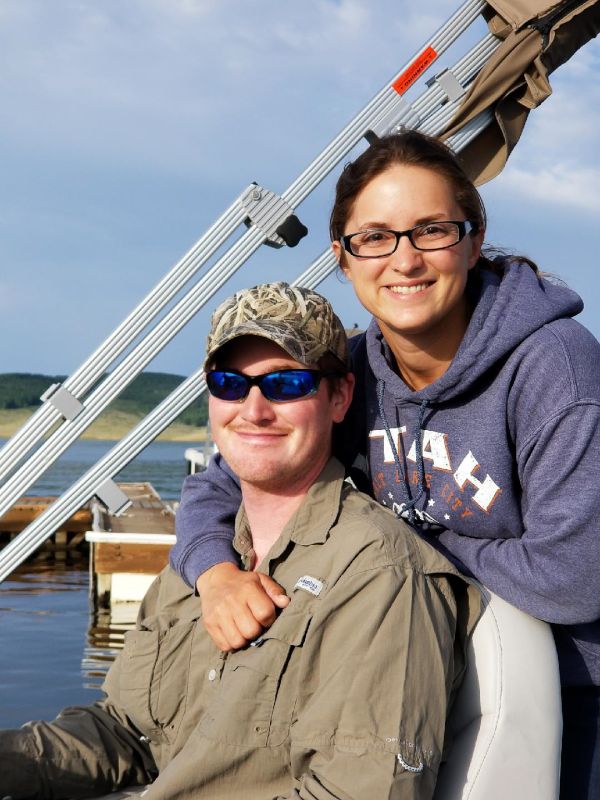 ❮
❯
Our Extended Families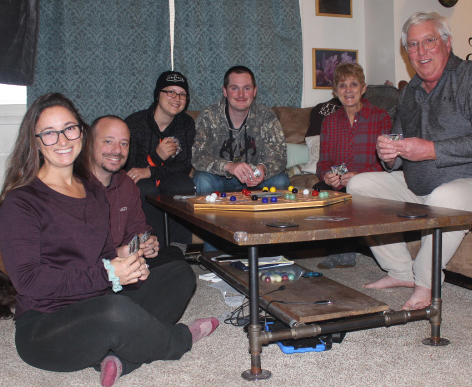 Family has been a huge part of our lives. While we live in another state from our parents and siblings, it doesn't keep us from cherishing the moments we have with them. Once a year we travel to Florida to see parents, grandparents and siblings; sharing some of our favorite past times such as fishing, swimming at the beach and, most importantly, food.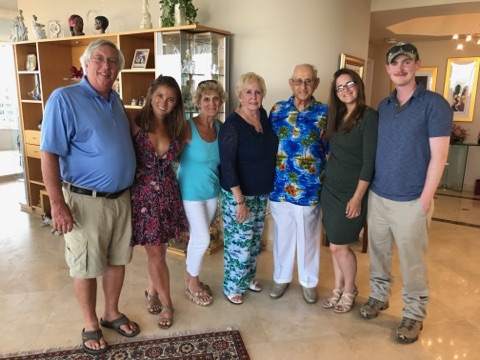 Leewood's family catered while she was growing up. Making Christmas cookies and traditional Arabic dishes are day long events of laughter, fun and bonding that we look forward to every year. Imagining our child around a table with frosting all over their face- a cookie in one hand and sprinkles in the other, brings us unimaginable joy.
Our family comes to visit us in Wyoming several times a year, practicing many family traditions, including board game marathons when the snow keeps us indoors. One of Sean's favorite memories growing up were fishing with his father. After meeting in college, Sean taught Leewood how to fish and we have gone on adventures doing so ever since. Bringing our kids on these fishing adventures and showing them the joys of the outdoors is very important to us. Life has so much to offer, and we are looking forward to share all of it with a child.
Our House and Neighborhood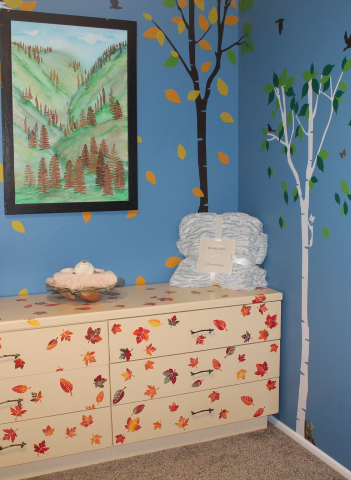 We know what you're thinking- Wyoming? That's the last state in the alphabet, and not high on the list of most populated states. But Wyoming has so much to offer! We bought our home here in 2016 and we spend every summer tackling a new project to make it all the better.
It's a 4 bedroom, two story house with a spacious fenced in yard for kids and dogs to play. We live just down the street from elementary, middle, and high schools, and there are parks all around the city.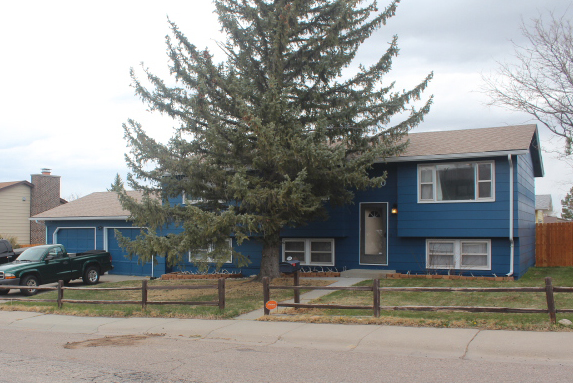 One of the best things about living in Wyoming are the endless outdoor activities that are around to enjoy. We have several large rivers near us where our child can learn to fish, swim, and play. Yellowstone National Park is a half day drive, where we can teach our kids about local wildlife and natural features such as geysers and hot springs. There are local wildlife and science museums, fairgrounds for carnival events, a local ski resort, hiking paths galore and of course, the rodeo. We have been welcomed into this community with loving arms and we plan to share all these things and more with our child as they grow.
From Us to You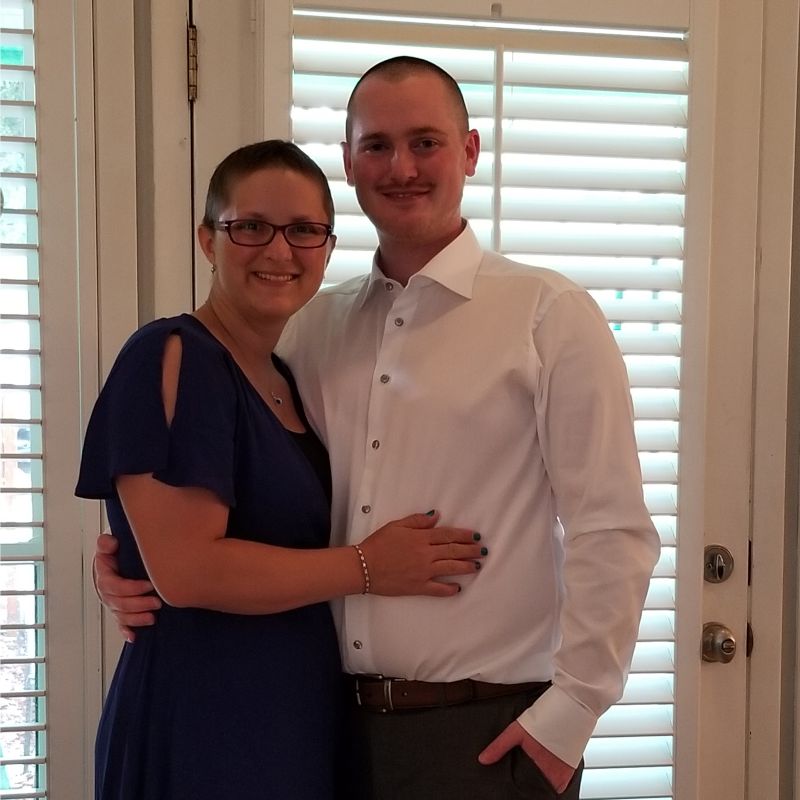 Dear Birth Mother,
Let us start by saying thank you- adoption is a challenging decision filled with countless complicated emotions. As prospective adoptive parents, we are full of emotions ourselves, many of which you may share; fear and anxiety but also excitement, happiness and so much love that we want to share with our new family. We want you to know how much we appreciate you and the challenges you have faced to consider adoption as an option for your child. You are courageous and strong whatever your final decision. For us, this has been one of the easiest choices that we have ever made and we hope that you will come on this journey with us. We have always wanted a family, and with your help, we can finally fill the void that is in our home and our hearts.
We have been together for the better part of 12 years and have worked hard to establish ourselves in our fields. Our jobs took us to all corners of the country and we have finally settled in an area with long term careers and ample opportunity to pursue the activities we love. We are whole heartedly ready to start a family and we would be honored for you to come along with us on this journey. We live in the heart of Wyoming and are surrounded by a wonderful, supportive community which we can't wait to share with our child. We spend much of our spare time exploring our amazing state- hiking, fishing and recreating on the water. It would mean everything to us to share these experiences with our child. We would take them on scenic hikes in the mountains and open plains where they can grow up watching elk and pronghorn antelope herds and learn about their natural surroundings. We would love to share their excitement while they learn to fish and swim in our local rivers and reservoirs. Our home is surrounded by numerous parks, complete with playgrounds and open fields where they can run and play with all of the friends they will make. We have incredible schools only two blocks away from our front door and an active community with so many opportunities.
We are very family oriented and our home is filled with many hobbies and activities. If you choose us, your child will learn so many things, helping them develop and figure out what they would like to do in life. They will grow up around animals including two lovable Labrador retrievers, Kimber and Navi , who would love nothing more than to grow up with a child who can cuddle with them and play fetch in the back yard. We are incredibly excited to share our home and passions with the newest member of our small family. Cooking is one of our great passions and we hope to explore the different things they may like including barbeque, Mexican, Arabic and Asian cuisines. We are excited to share this variety of flavors and delicacies with everyone we meet, and especially with our own child.
Being parents is not an easy task. There will be many times of joy, sadness, frustration and excitement. We are incredibly excited to experience all of these emotions and so many more as we start this adoptive journey. We plan to be open and honest to our child about where they came from and how they came to be in our lives. We would love to exchange letters, emails, text and calls as they grow. With social media the way it is today, staying in contact is easier than ever and we'd be honored if you keep in contact with us.
The experiences that we will provide our child, and that they will provide us, will build on a lifetime of memories. From first steps and first words, to their first day of school until their graduation and long after, we will cherish all of the memories that we will create as a family. If you choose us, know that your child will be loved beyond measure. We hope you consider us for this journey and to give the most incredible gift that we could ever receive. Thank you for getting to know us through our profile- we wish you a lifetime of happiness no matter what your decision.
Love,
Sean & Leewood
Favorites
Actor
Tom Hanks
Dwayne Johnson
Actress
Sigourney Weaver
Kristen Bell
Animal
Brook trout
Stingray
Author
David Lynn Golemon
David Lynn Golemon
Book
The Event Group Thriller Series
The Event Group Thriller Series
Candy Bar
Milky Way
Snickers
Childhood Memory
Fishing with my father
Cooking family recipes with my parents and sister
Childhood Toy
Legos
Puzzles
Children's Book
The Rainbow Fish
Where the sidewalk ends
City
St Augustine, Florida
St Augustine, Florida
Classic Movie
The Princess Bride
The Princess Bride
Dessert
Cheesecake
Bananas Foster
Disney Movie
Homeward Bound
The Lion King
Dream Job
Fisheries Biologist
Biologist
Dream Vacation
Alaska
Snorkeling the great barrier reef
Family Activity
Board Games
Making grape leaves (arabic dish)
Flower / Plant
Tiger Lily
Hydrangea
Food
Philly cheesesteak
Grape leaves
Form of Exercise
Hiking
Hiking
Fruit
Pineapple
Strawberries
Holiday
Thanksgiving
Christmas
Holiday Song
Grandma Got Run Over By a Reindeer
Jingle Bell Rock
Holiday Tradition
Gingerbread House Construction
Decorating Christmas Cookies
Ice Cream
Vanilla
Rocky Road
Leisure Activity
Video games
Listening to audio books
Magazine
Tropical Fish Magazine
Tropical Fish Magazine
Memory with a Child
Dancing with my niece
Teaching kids how to ski
Memory with Spouse
Taking my wife on her first fishing trips
Walking in the woods of Maine together
Movie Munchie
Popcorn
Kettle corn
Movie Quote
Frank, I never thought I'd say this again. I'm getting the pig!
Vizzini: "He didn't fall?! Inconceivable!" Inigo Montoya: "You keep using that word. I do not think it means what you think it means"
Movie Type
Sci-fi
Comedy/Action
Musical Group
Blue October
Train
Nursery Rhyme
Itsy Bitsy Spider
Twinkle Twinkle Little Star
Olympic Event
Curling
Bobsled
Personal Hero
My father
My parents- they love and support me more than I can say
Play
Avenue Q
Mr. Underpants
Poet
Edgar Allan Poe
Shel Silverstein
Quality about my Spouse
Patience and love
His passion
Quote
Albert Einstein was once asked: What is the speed of sound? Without batting an eye he answered cheerfully: I don't know. I don't burden my memory with such facts that I can easily find in any textbook.
"Tell me and I forget. Teach me and I remember. Involve me and I learn." -Benjamin Franklin
Restaurant
Firerock
Eggingtons
Sandwich
Reuben
Italian sub
Shopping Store
Scheels All Sports
Scheels All Sports
Song
Nothing Else Matters, Metallica
Drops of Jupiter, Train
Sport to Play
Football
Swimming
Sport to Watch
Hockey
Hockey
Sports Star
David Pastrnak
Gabriel Landeskog
Sports Team
Colorado Avalanche
Colorado Avalanche
Subject in School
History
Math
Thing to Cook
Cornish hen
Cookies
Time of Day
Evening
Morning
Tradition
Christmas Decorating
Decorating Christmas cookies
TV Show
Diners, Drive-Ins and Dives
How I Met Your Mother
TV Show Character
The Janitor from Scrubs
Marshall Eriksen (How I Met Your Mother)
Type of Music
Rock
Rock/Country
Vacation Spot
Rhode Island
Atlantic Beach, Florida
Get in Touch
Provide more information, so American Adoptions can connect you with this family.
---