1-800-ADOPTION
Thank you for viewing our profile
If you would like to learn more about us, please call 1-800-ADOPTION (2367846), fill out the form at the bottom of our on-line profile page, or email us at bp_information@americanadoptions.com.
To revisit our on-line profile page and view our profile video at American Adoptions, simply use your mobile phone to scan the QR code on the right. We are looking forward to hearing from you!
Jake & Jenny
We are a fun-loving couple that loves to explore the world around us and experience as many things as possible. We cannot wait to add an additional adventurer to our family. After three years of praying for a baby, we are hoping our prayers will be answered through adoption. We feel honored you took the time to read about us. We pray God guides you through this process as He has us!
About Us
Job
Solutions Analyst
K-5 Special Education Teacher
Education
Bachelor's Degree in Business Administration
Differentiated Instruction for At-Risk Learners; Culturally & Linguistically Diverse Learners
Relationship
Legally Married
Our Leisure Time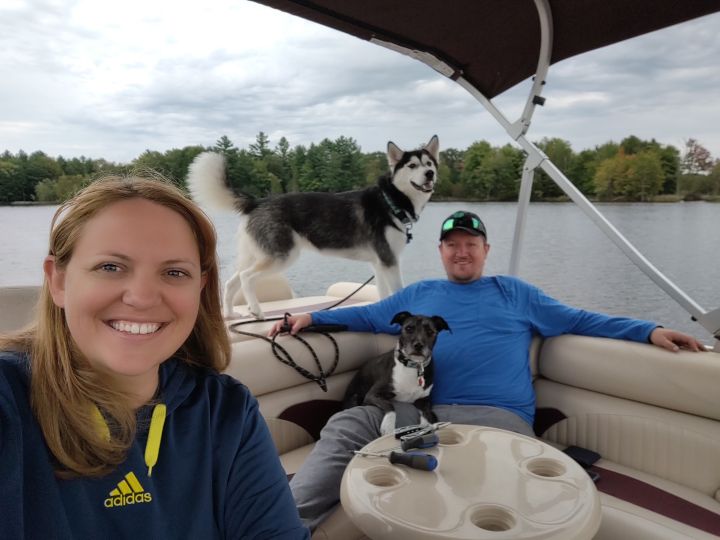 During our leisure time at home, we enjoy watching a good movie, playing games at the kitchen table, or doing a home or garden project at the house. Jake loves to head into the garage and create woodworking projects. He enjoys making custom pens, bowls, cutting boards, and small furniture. He is quite talented and even made our beautiful sleigh bed. Jenny loves photography. She captures many pictures as a hobby for family and friends. She loves to edit the pictures in Photoshop but Jake's background in graphic design helps when she has big ideas for editing. We take advantage of being outdoors as much as possible. We love going to our favorite hiking spot along the beach, fishing on a nearby lake, or visiting a new attraction. We venture to the city to try new restaurants, attend festivals, or visit the museums and zoos. We enjoy going to the theater to catch a musical or other performance. Even though our favorite teams are divided, we love attending football, basketball, and baseball games at the stadiums. During the holidays, we love decorating the inside and outside of our house to reflect our festive personalities. We also look forward to traveling again so we can continue to explore the world. Whether it is a tropical beach vacation, an Alaskan cruise, or a trip to Europe, we have big plans for traveling in the future. We look forward to sharing all of these activities with your child.
Qualities We Love, Admire and Respect in Each Other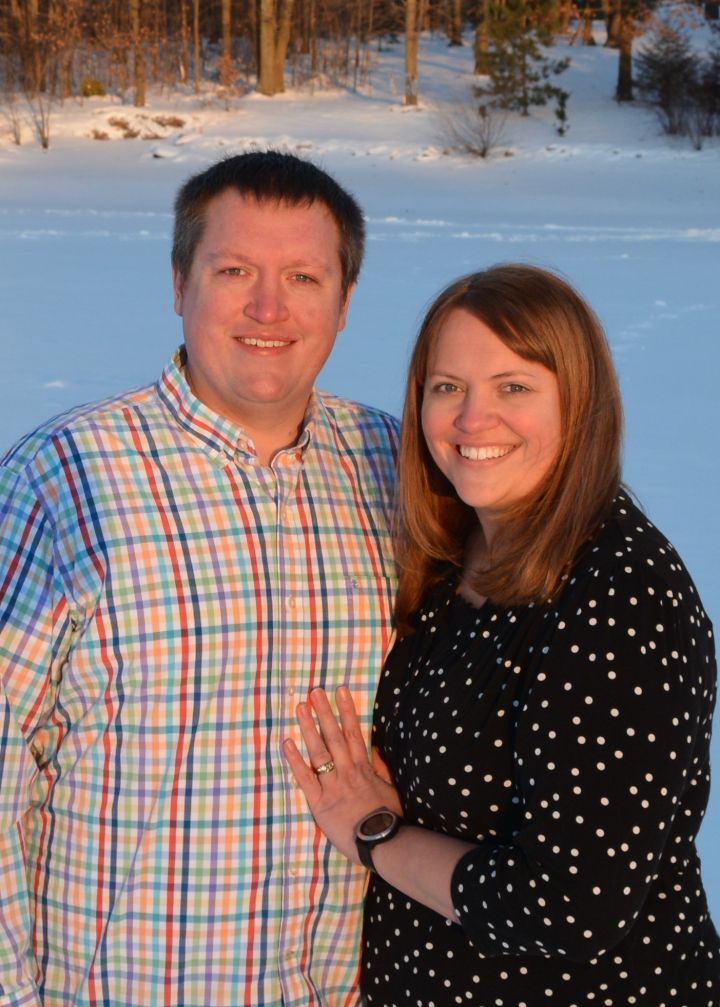 Jenny About Jake: Jake is my best friend and my rock. He is quiet until he gets to know you but once he does, he would do anything for you. He is a wonderful listener and always gives logical advice. He is supportive and always challenges me to be the best version of myself. He has a strong faith and a passion for living life to the fullest. He loves being outdoors whether that is hiking a mountain, chilling on the boat, or ice fishing in -20-degree weather. He is talented and builds beautiful woodworking projects or graphic design projects on the computer. He is a role model for our nieces and nephews as well as any child he encounters. He has a playful personality and acts like a big kid. He truly is a big teddy bear.
Jake About Jenny: Jenny is one of the best things to ever happen to me. She is very outgoing and is not afraid to strike up a conversation with anyone. She has the biggest heart of anyone that I have ever known and is always putting everyone else's needs before her own. She loves being outdoors whether it is hiking, boating, or playing at the beach. She has a love of photography and can turn any moment into a picture moment. The children in our family gravitate towards her because she is fun to be around and does not hesitate to get down on the floor to play with them. She loves reading stories with them.
Cultural Diversity
We both value our own cultural heritage and celebrate it through our food, family gatherings, and traditions. We feel it is equally important for the child to grow up knowing their heritage. We have not educated ourselves on every culture but we know when the child is born, we want to incorporate and honor theirs. This could be through celebrating additional holidays as a family, attending cultural events, or even getting a haircut done at a specific salon that specializes in the child's hair texture. We are fortunate to live near a diverse, larger city that will help us find resources to best meet the child's needs. Since Jenny is a teacher by trade, the child will be read to a lot. The child's nursery is already set up with a storybook theme including a rocking chair and a shelf of books. We will add additional books with characters from similar cultural backgrounds or books that speak about diversity in general. One of Jenny's favorite books to read with her students, at her dual-language elementary school, is "The Color of Us" by Karen Katz. She loves the student conversations that come from comparing all their unique and beautiful skin shades. We will also find shows or movies that highlight the child's culture or represent what the child looks like. We will educate ourselves on the child's cultural heritage and find many ways for the child to experience and celebrate their culture with us.
Photos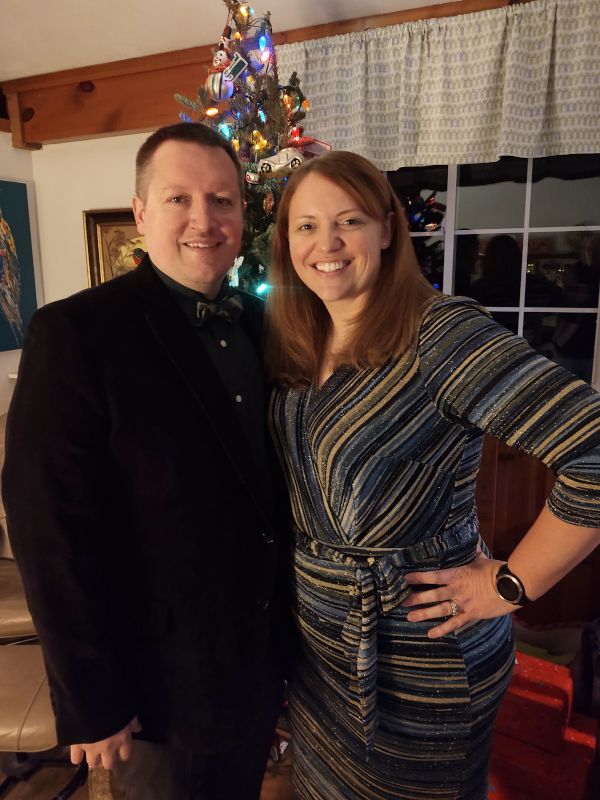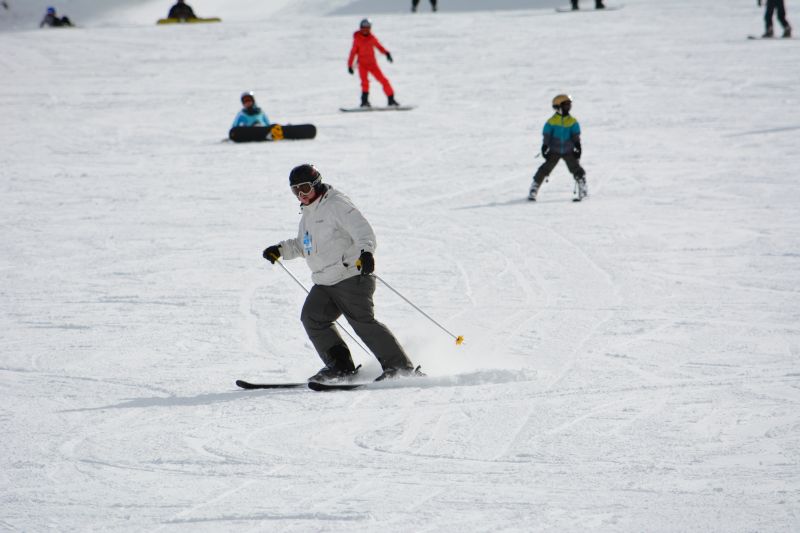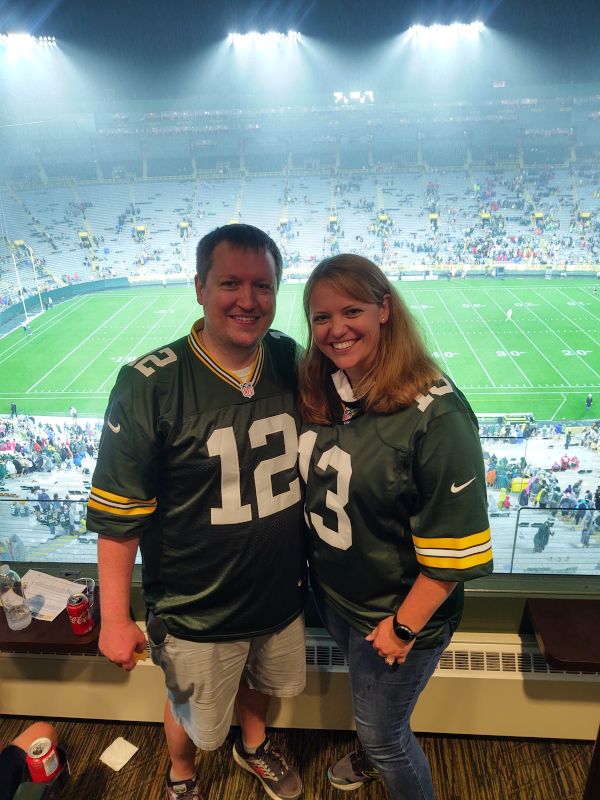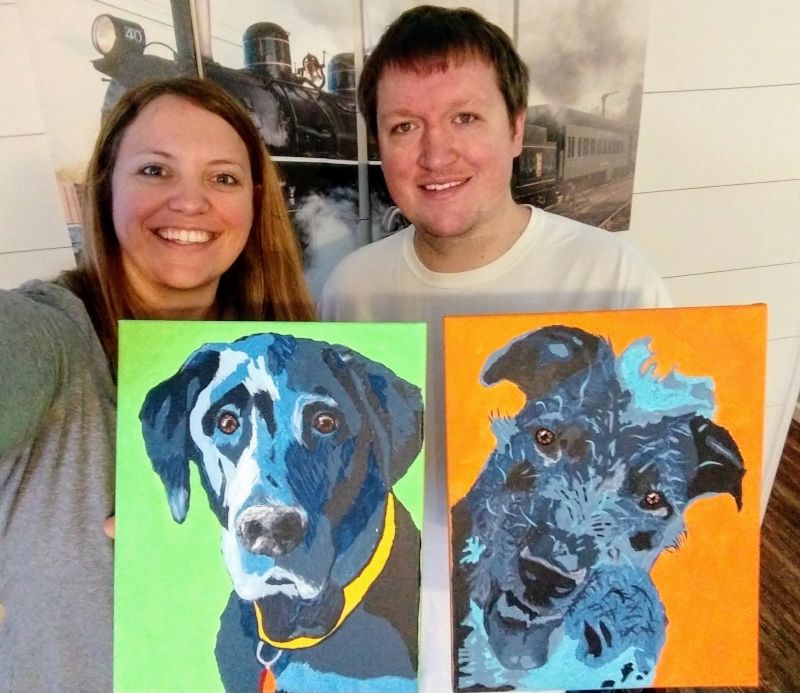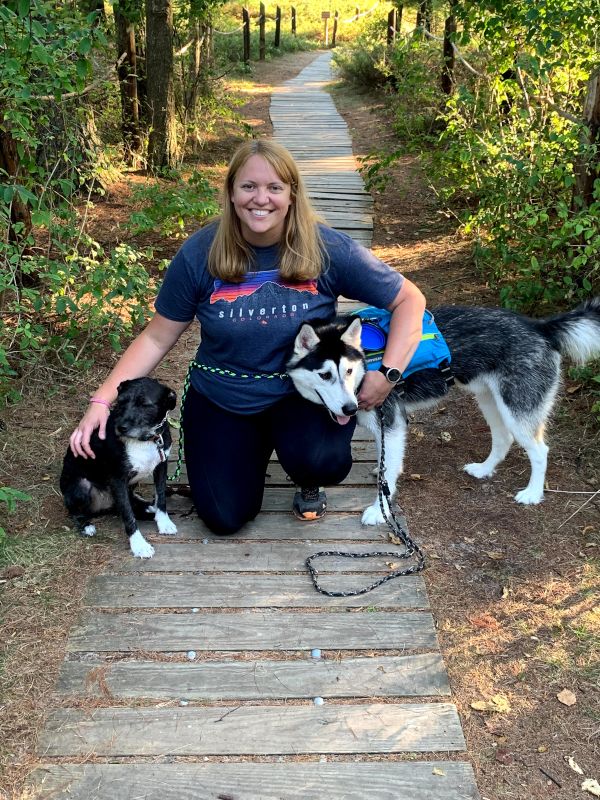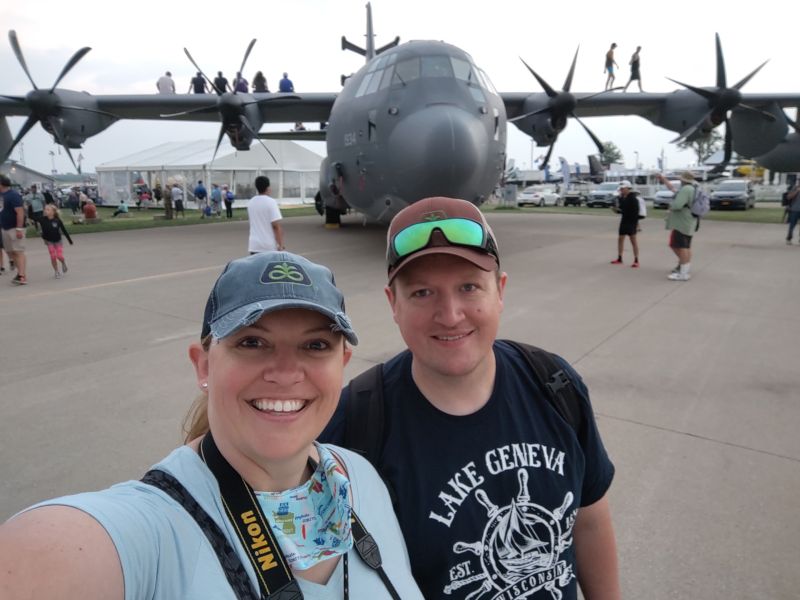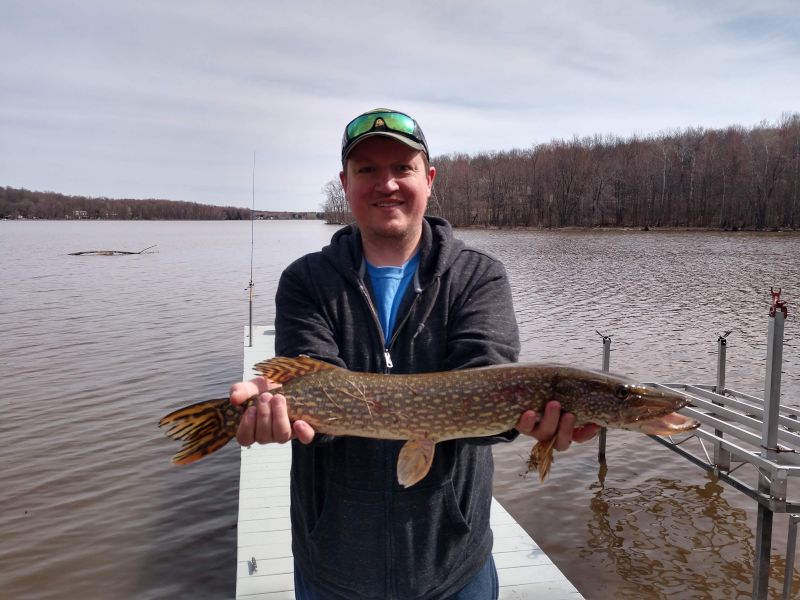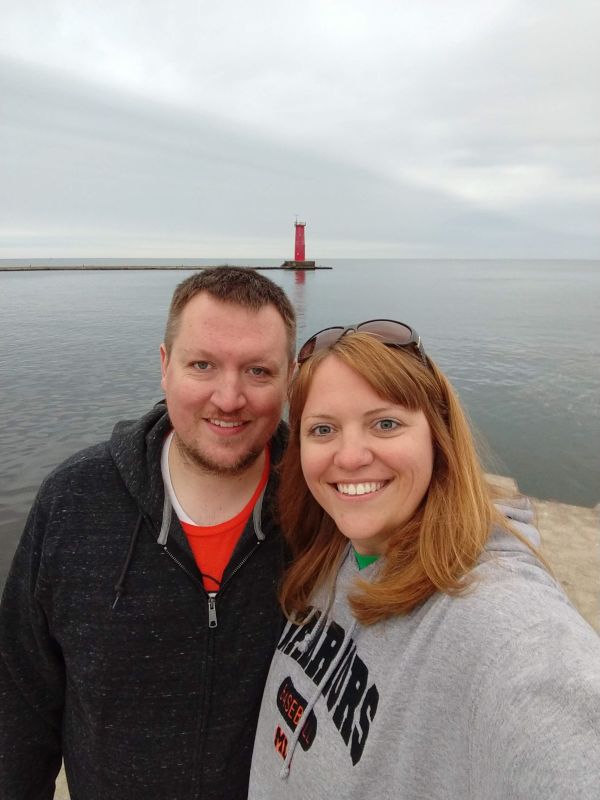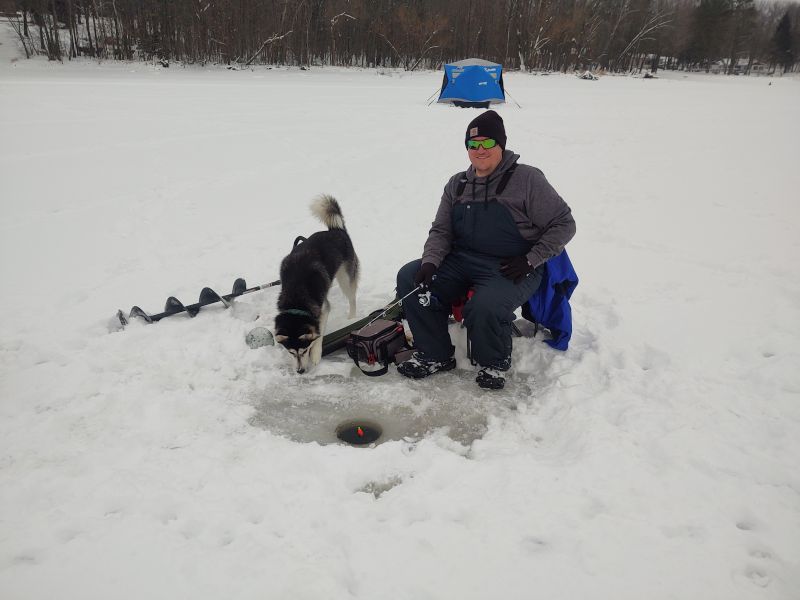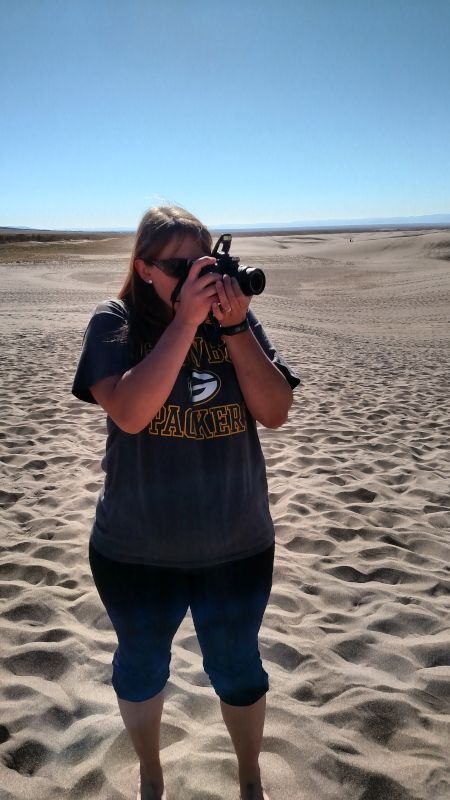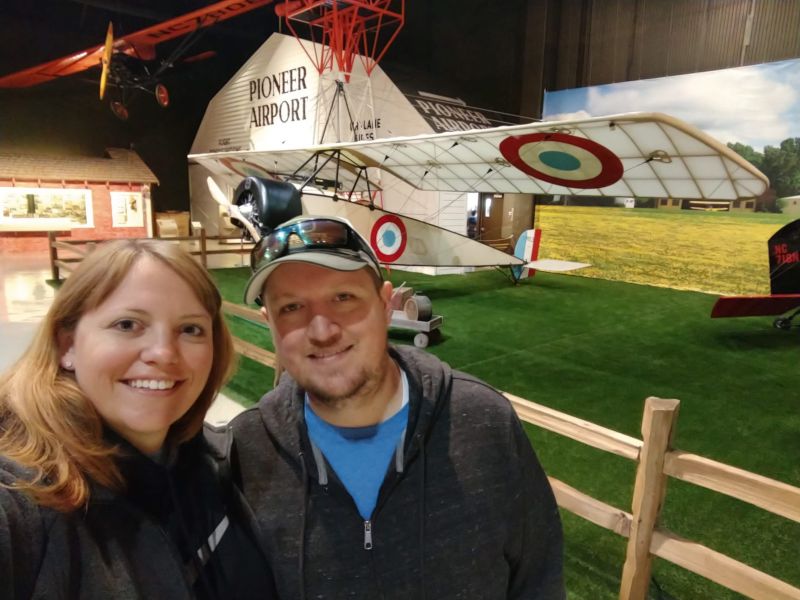 ×
1 / 12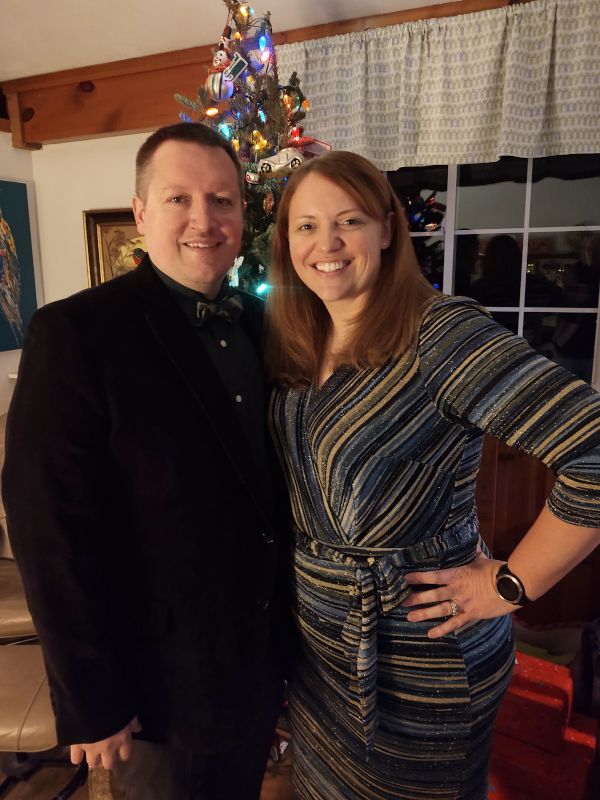 2 / 12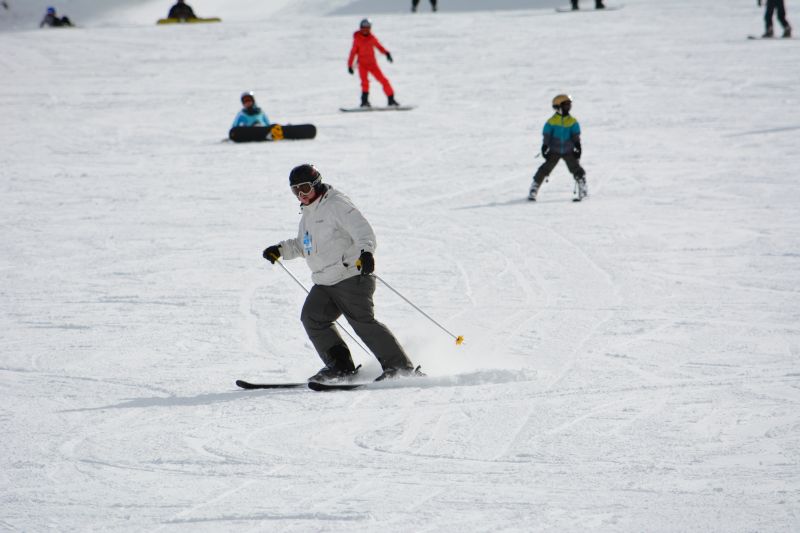 3 / 12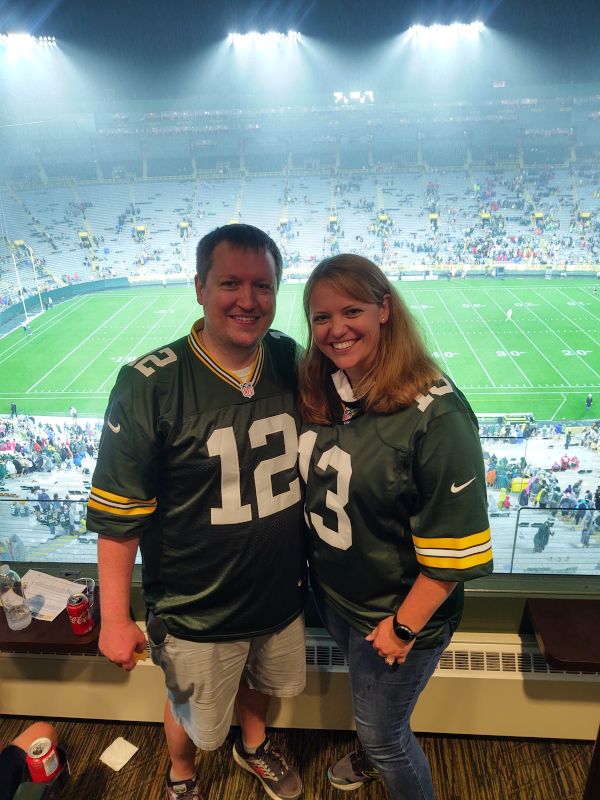 4 / 12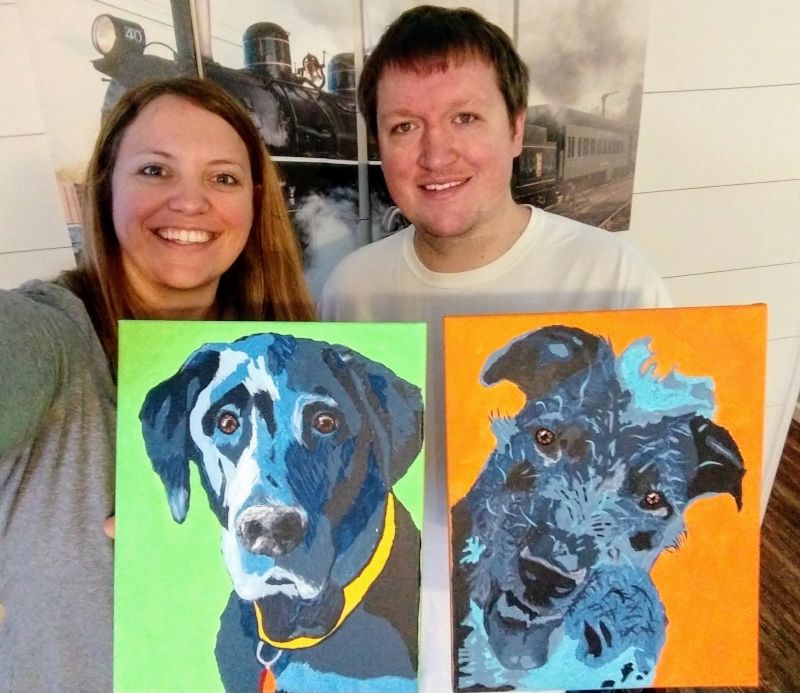 5 / 12
6 / 12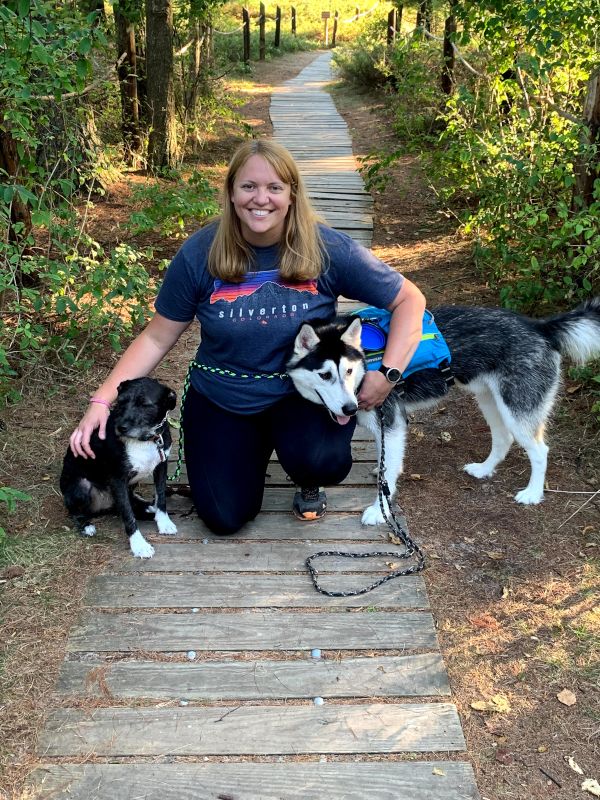 7 / 12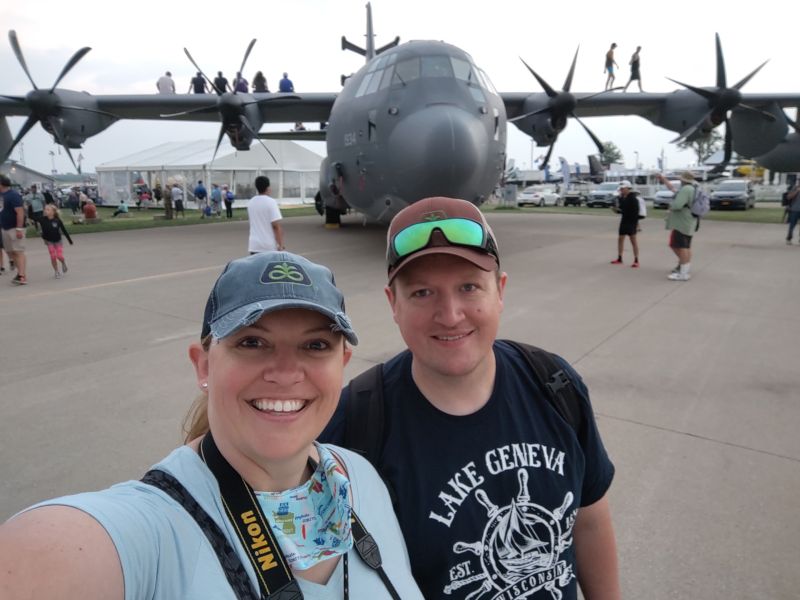 8 / 12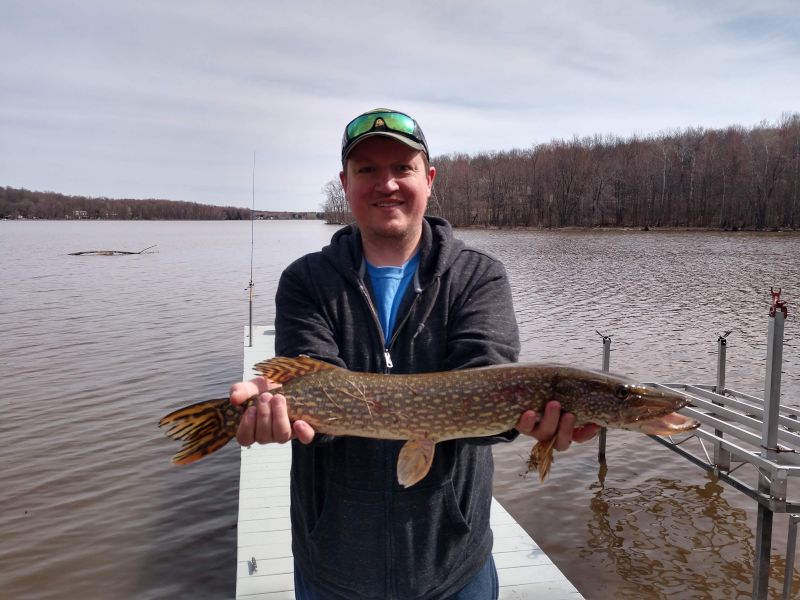 9 / 12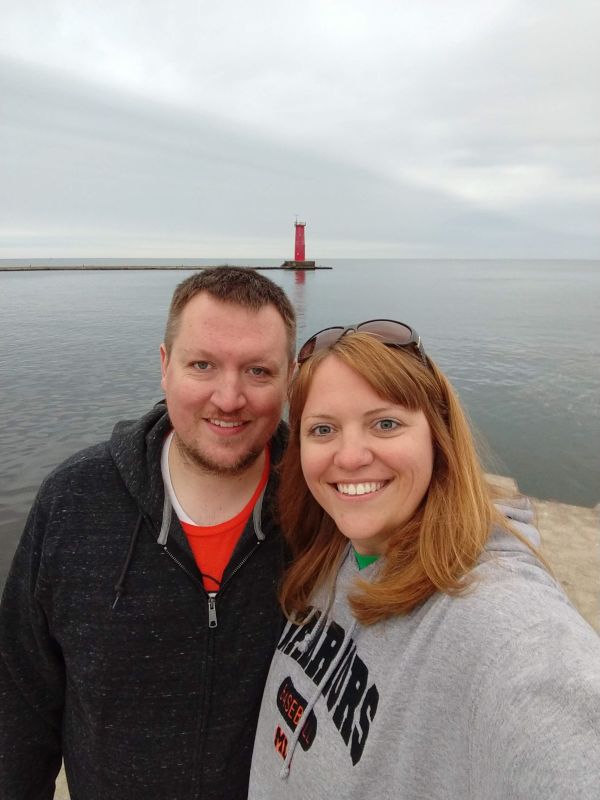 10 / 12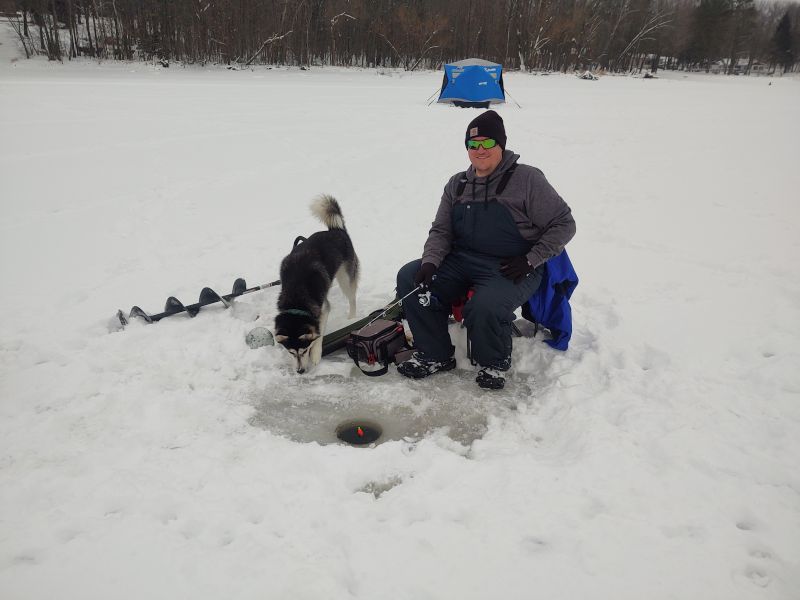 11 / 12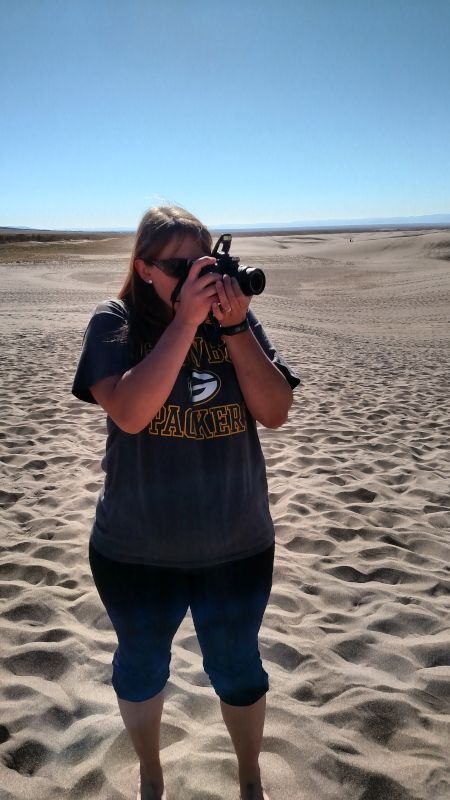 12 / 12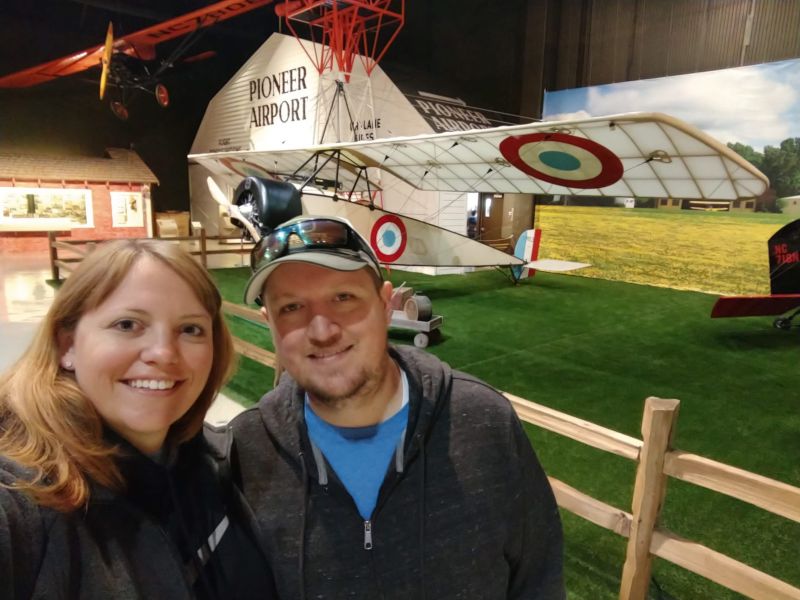 ❮
❯
Our House and Neighborhood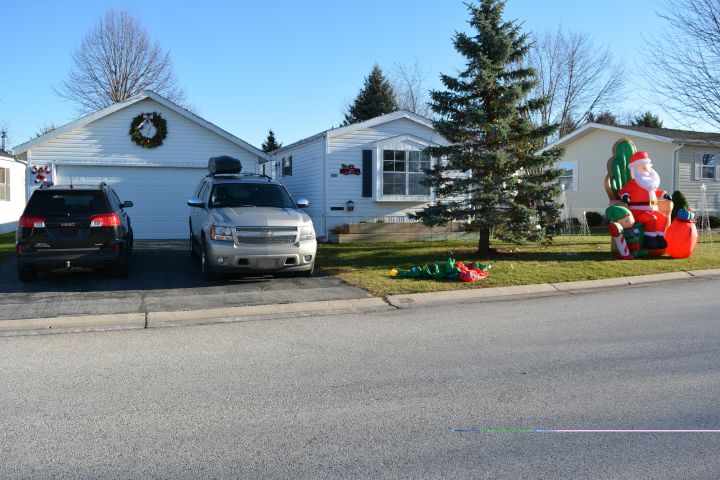 We live in a quaint, small town in Wisconsin. Our community has many family events going on monthly, like crafts at the historical museum, reading in the gardens, or the children's museum. During the holidays we have a holiday market which features handmade goods, delicious foods, and festivities all around. The joy of the season shines bright during the parade of lights and the community tree lighting where we always take advantage of a picture with Santa. We live near Lake Michigan which provides opportunities for beach activities and hikes along the shoreline. We have many city and state parks that provide opportunities to play on the playground, camp, and walk the trails. We have an indoor waterpark with an arcade and laser tag and an outdoor water park that provide many opportunities for water fun. We feel blessed to be in a community with so many amenities.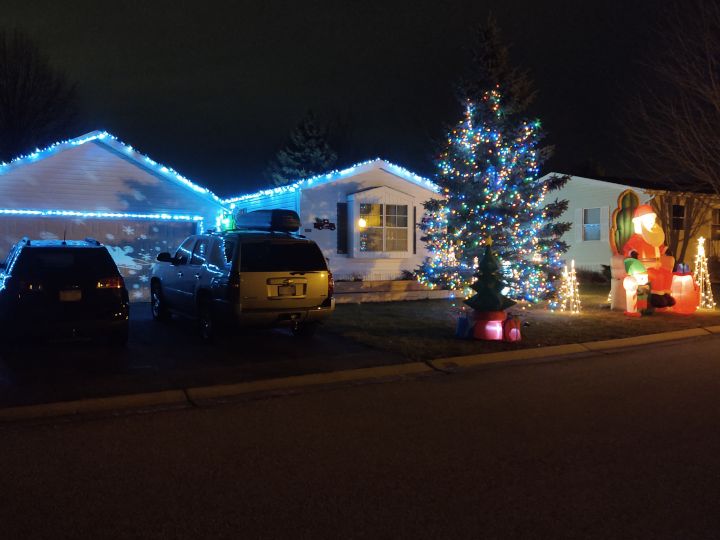 We bought our three-bedroom, two-bathroom home after moving from Denver. It was going to be a short-term living situation, but we have grown to love our home and community. Our plan is to find our dream land and build a house. We have made renovations that make our house feel like a home. Our neighbors are remarkably diverse from retirement age to young families. At night, we walk the dogs around the neighborhood and look forward to the day we can stop at the playground to have fun with baby. Everyone who lives here is one big family, which we love.
Our Extended Families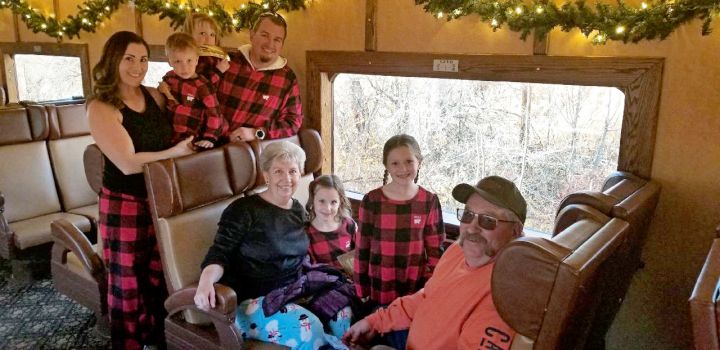 We have an incredibly close family that is loving, supportive, fun, and always there when we need them. They are ALL excited for us to add a child to our family. Jenny's family lives close by and Jake's family lives in Colorado so trips to Colorado and Facebook Portal keep us connected. Jenny's family get-togethers include boating, swimming, kayaking, fishing, or just sitting by the campfire. If the weather is bad, the family likes to cook together, play board games, piece together puzzles, or watch a movie. During the holidays, Jenny's family makes traditional Italian and German recipes to celebrate their heritage. They also participate in an annual gingerbread house making contest. Teams are chosen by picking names out of a hat and the teams have a set amount of time to make their best gingerbread house. It is always a blast. Jake's family likes to have big family gatherings for most birthdays, holidays, and special celebrations. When we are together, we like to go hiking or ATVing, visit new places, or grill out. A trip to Jake's parents' house isn't complete without a woodworking project going on in the garage and the whole family getting involved. Even our nieces and nephews enjoy sweeping the garage or putting together a small project. When weather limits our ability to be outside, the family loves playing card games, preparing a brisket in the smoker, or watching a movie together. There is always laughter and fun when we get together with family.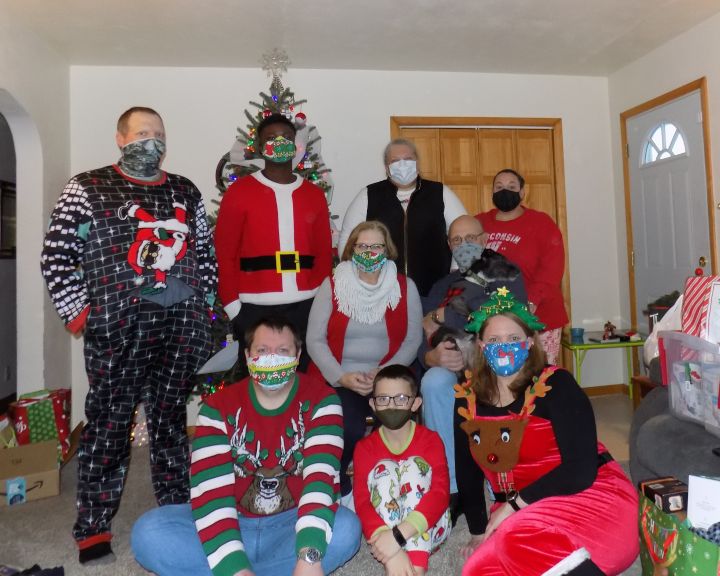 From Us to You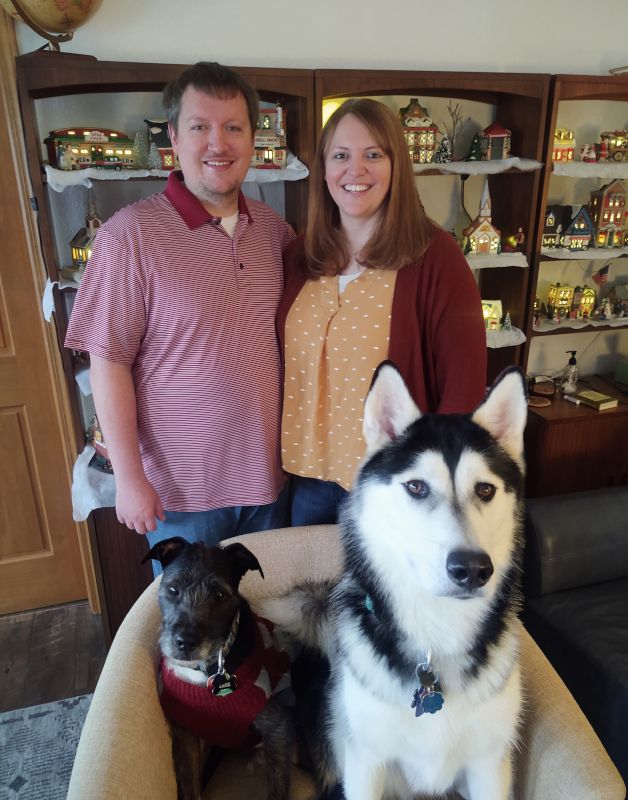 As we sit down to write this letter, our hearts are pounding with excitement, hope, nerves, and many other emotions. We can only imagine you are also feeling a rollercoaster of emotions. Even though we do not know each other, we appreciate you taking the time to read about us. We can promise that you, your family, and the baby are in our thoughts as we all navigate this new journey.
A little about us. We met ten years ago on a family provoked blind date. Our relationship started with many fun, sporty dates and it felt like a friendship from the beginning. That friendship blossomed into an amazing relationship where we both knew early on that we were each other's one and only. We were married two years later in Jenny's hometown and have enjoyed our wedded bliss since. Our relationship is based on faith, love, communication, and laughter. Jake is the shy and relaxed one that keeps Jenny grounded when she is trying to do everything at once. Jenny is the outgoing and organized one that keeps us on track. Our own strengths complement each other so our relationship is strong.
Jake is a Solutions Analyst by trade and enjoys his predictable schedule, working from his home office, and having an hour long lunch every day. Jenny is a Special Education Teacher in a dual-language elementary school. Her schedule is less predictable because of required meetings and paperwork but Jake always steps up around the house during her busy times. She has holiday breaks and summers off which allows many memories to be made whether that is traveling to see family or exploring new attractions near home. We also have two beautiful fur-babies who are our constant companions almost everywhere we go. We have our six-year-old terrier mix, Jack and our two-year old husky, Zeus. They are both friendly, well trained, and love to love anyone they come in contact with. Our nieces and nephews come to play with them and they are so gentle with them. We know they will be loving, big brothers.
Our decision to start the adoption process came after an unexpected miscarriage and four years of unsuccessfully trying to conceive naturally. Once we were officially given the medical diagnosis as infertile, we headed straight for the adoption path. After having our own family and friends be blessed by adoption, we knew it was the perfect way to expand our family.
If you choose to start this journey with us, we promise to love your child unconditionally and provide every chance for them to succeed. We promise to provide educational opportunities so the child can discover their unique interests and talents. We promise to nurture their creativity and foster their curiosity for life. We promise to provide them opportunities to explore new places and try new things so they can have many life experiences. We promise to make sure they know the truth about their adoption from early on and we can only hope that we all will one day have a relationship with you.
Experiencing adoption through our family and friends, we value the importance of the child knowing their history and we would really like an open adoption. We, of course, will be flexible with your comfort level but in our ideal world, we could connect with you as we do our extended family through letters with pictures, text messages, emails, or even Facebook. We would also be open to video conferencing every six months and having an in-person visit within the first year. You are an incredibly important part of this child's story and that means we hope you will become a part of our lives, too. We look forward to this journey and the relationships we will build.
Thank you for considering us as potential parents for your child. We know this is one of the hardest decisions you will ever have to make and we will pray for you and your baby as you navigate this difficult decision. If you have any questions or would like to chat, do not hesitate to contact us.
Always,
Jake & Jenny
Favorites
Actor
Ryan Reynolds or Hugh Jackman
Bing Crosby or Dwayne Johnson
Actress
Anna Kendrick
Julia Roberts or Audrey Hepburn
Author
Rick Riordan
Nicholas Sparks
Book
The Percy Jackson Series
The Great Gatsby
Candy Bar
Reeses
Whatchamacallit
Cartoon
Scooby Doo
Blue's Clues
Childhood Memory
Working with my Dad in the garage
Christmas with my whole family at my Grandparent's house with ice skating on the lake, sledding down their hill onto the lake, family feasts with everyone helping to cook, and a family Christmas concert directed by my Grandma.
Childhood Toy
Micro Machines
My Buddy and Kid Sister
Children's Book
Where the Wild Things Are
I'll Love you Forever
City
Glenwood Springs, Colorado
Glenwood Springs
Classic Movie
White Christmas
My Fair Lady or Gigi
Color
Yellow
Burnt Orange or Neon Green
Day of Week
Saturday
Sunday
Dessert
Cinnamon Rolls
My Mom's Christmas Logs
Disney Movie
Angels in the Outfield
Mulan
Dream Car
1967 Shelby GT 500
Quad Cab Chevy Truck
Dream Job
Owning my own woodworking business
Owning a dog rescue that hires employees with disabilities or those who need a fresh start with employment.
Dream Vacation
Italy or Fiji
Tour Italy
Family Activity
Boating on the lake
A day on the lake swimming, boating, fishing, and enjoying being outside together.
Flower / Plant
Lilly
Tulips
Food
Pizza
Anything Italian
Form of Exercise
Bike Riding
Hiking
Fruit
Pineapple
Yum! Everything!
Game
Five Crowns
Would you Rather?
Hobby
Woodworking or Fishing
Photography
Holiday
Christmas
Christmas
Holiday Song
That's Christmas to Me - Pentatonix
Silver Bells
Holiday Tradition
Spending time with family
Volunteering on Christmas morning to serve food in our community as a family!
Ice Cream
Anything with Peanut Butter
Cookie Dough
Junk Food
Ice Cream or Cookies
Pringles
Leisure Activity
Watching movies
Chilling with a good book!
Magazine
In-Fisherman
House Beautiful
Memory with a Child
Taking care of my cousin's daughter while her parents were in the NICU with her sister
Experiencing Thomas the Train with my nephew at the Railroad Museum
Memory with Spouse
Any memory that we make together
Watching Jake fill the temporary "dad" role with his cousin's child while his cousin was in the hospital having a difficult and very early delivery.
Movie
Any of the Marvel movies
Pride and Prejudice
Movie Munchie
Something sweet
Popcorn
Movie Quote
"So you're telling me there's a chance!" - Dumb and Dumber
"Just keep swimming." - Finding Nemo
Movie Type
Comedy
Christmas Movies
Musical
White Christmas
Phantom of the Opera or Bye, Bye Birdie
Musical Group
Pentatonix
Pentatonix
Nursery Rhyme
Twinkle Twinkle Little Star
Twinkle, Twinkle Little Star
Olympic Event
Bobsled
Figure Skating
Personal Hero
Bill Gates
Mr. Rodgers
Play
A Christmas Carol
The Importance of Being Earnest
Poet
Shel Silverstein
Maya Angelou
Quality about my Spouse
Her big heart
His compassion
Quote
"Life is like riding a bicycle. To keep your balance, you must keep moving." - Albert Einstein
I've learned that people will forget what you said, people will forget what you did, but people will never forget how you made them feel. - Maya Angelou
Restaurant
Chick-Fil-A
Patsy's in Denver but it closed now
Sandwich
Meatball
Pickle grilled cheese sandwich
Scripture
John 3:16
Philippians 4:4-7
Shopping Store
Amazon
TJ Maxx
Song
Hallelujah
Your Song by Elton John
Sport to Play
Basketball
Volleyball
Sport to Watch
Basketball or Football
Hockey or Football
Sports Star
Peyton Manning
Drew Brees or JJ Watt
Sports Team
Denver Nuggets
Green Bay Packers
Subject in School
Math
Reading
Superhero
Hawkeye
Captain Marvel
Thing to Cook
I like to cook anything
Homemade Fettuccine Alfredo
Time of Day
Bed time
After I leave work!
Tradition
Hunting for Easter Eggs
Each Easter, my mom would always try to stump me when hiding my Easter basket. When I moved to Denver, my Grandma took over for a couple years until I met Jake. Now they all gang up on me and try to hide it in the most unexpected places.
TV Show Character
Tim Taylor
Chandler Bing
Type of Music
I like all kinds of music
I love it ALL!
Vacation Spot
The lake or the mountains
In the mountains or on a lake somewhere. So many beautiful places to explore.
Video Game
Any sports games
The Voice