1-800-ADOPTION
Thank you for viewing our profile
If you would like to learn more about us, please call 1-800-ADOPTION (2367846), fill out the form at the bottom of our on-line profile page, or email us at bp_information@americanadoptions.com.
To revisit our on-line profile page and view our profile video at American Adoptions, simply use your mobile phone to scan the QR code on the right. We are looking forward to hearing from you!
Monica & Christine
We believe that there is already a child meant for us and when it is supposed to happen, that child will find us.
About Us
Education
Doctor of Veterinary Medicine
Associate's Degree in Education
Relationship
Legally Married
Our Leisure Time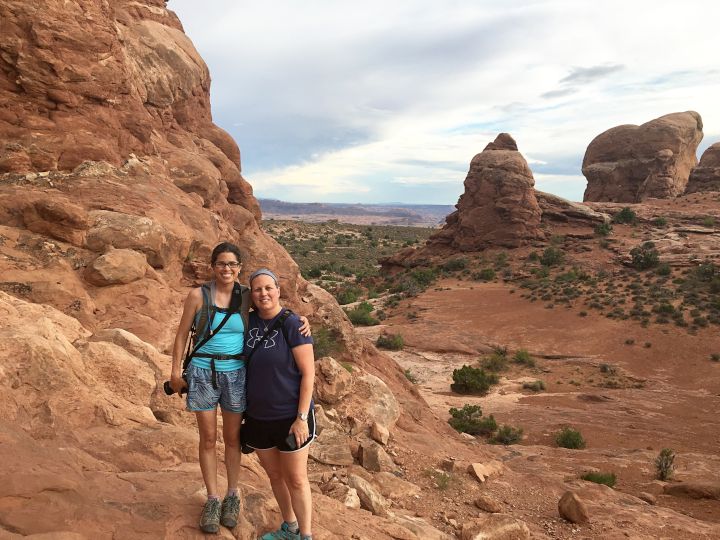 We absolutely love the outdoors and adventure and can't wait to share that with our child! We will travel the world, but we will also explore our backyard. We like to find new places to go hiking. We love weekend camping trips with the family and would love to do a big RV trip so our child could see all the beauty in America.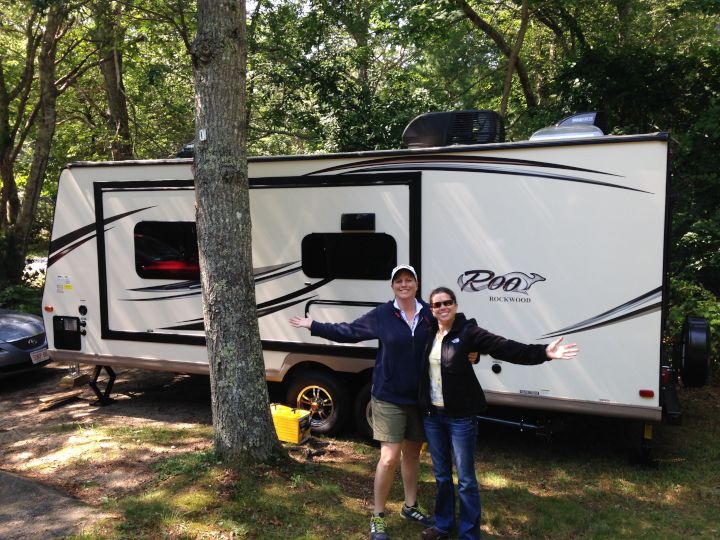 During the summer we enjoy gathering with the family for swimming in the pool and playing out in the yard with the kids and the dogs. In the winter we get together for dinners or weekends at Monica's parents' house just because we enjoy spending time together.
Christine is a big sports fan. She loves to watch her home teams the Red Sox and the Patriots and go to games when she visits home. We love the simple things. We like to walk the dogs to the local dog park down the street or just walk through town to get some ice cream at the BEST homemade ice cream shop. We also just enjoy being at home watching movies, playing a game or doing puzzles. We both love photography so we will be sure to capture all these memories so we can share them!
Qualities We Admire in Each Other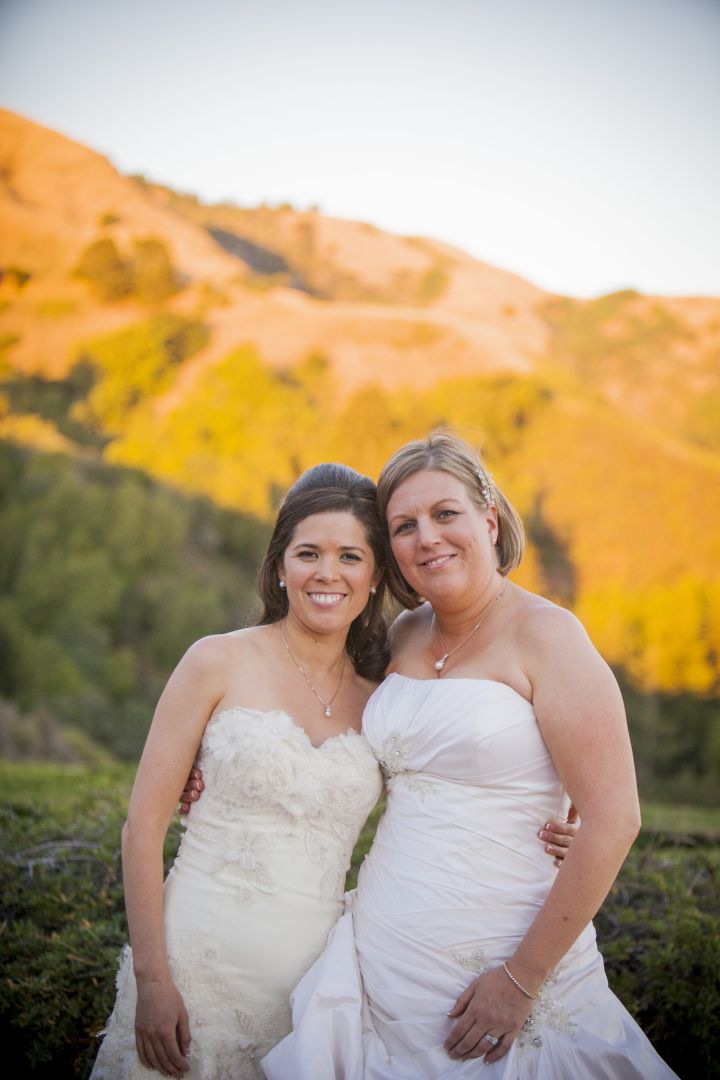 Christine About Monica: Monica can make anybody laugh! She is quirky, fun and playful. She will be the mom who reads stories with funny voices and plays make believe with the kids. She has a huge heart. The people in her life know that she loves them and cares for them.
I love her sense of adventure! She is always ready to pick and go. She's inspired by the beauty of nature. She is curious and longs to see other countries and truly experience their culture. I admire her work as a veterinarian. She is driven from her heart and her unconditional love of animals.
Monica About Christine: Christine is the most patient person I know. She'll be the mom that will sit with an enormous pile of books and keep reading 'just one more' for hours. She has sincere empathy for all people and looks for the good in everyone. She has great compassion for animals too. (We foster animals, and she is the one who nurses them back to health.)
She is a great listener and devotes her full attention and open heart to people, without judgement or prejudice. She is honest. You always know where you stand with her. I admire her confidence and independence. She makes me laugh with her dry, witty comments. (She cracks herself up too!) I respect that she is working hard to realize her dream of being a teacher so she can sculpt young minds.
What It Means to Become Parents
We've always dreamt of being parents. We both were raised in amazing families where we felt supported and loved unconditionally. No. Matter. What. To have the chance to give that warmth and loving guidance to a child means everything to us. We will teach them to treat people with respect and kindness and we'll nurture them into the person they were meant to be.
We look forward to enjoying whatever they enjoy. We love to cook and bake so we dream of baking Christmas cookies together and letting them lick the spoon! If they are into sports we will gladly be their coach or just their cheerleader. If they love music, we will be their spellbound audience.
We LOVE nature and dream of watching our child discover the wonders of the world around them. We will take them on silly adventures; we will jump in puddles, build sandcastles and go looking for seashells. We will go camping, go on hikes in the woods and have picnics with our dogs. We will go to the zoo and to nature museums so they can ask questions and learn all about animals.
We look forward to creating amazing childhood memories. We will take family camping trips, roast marshmallows, go to band concerts and baseball games. We will teach them the joy of rainy days where you wear pajamas, pop popcorn and cuddle all day while watching Disney movies!
We dream of giving our child a magical childhood.
Photos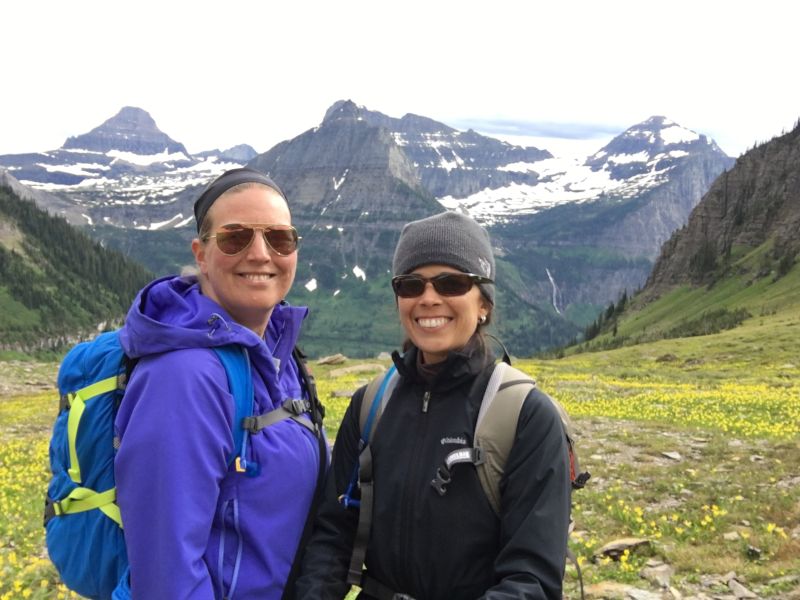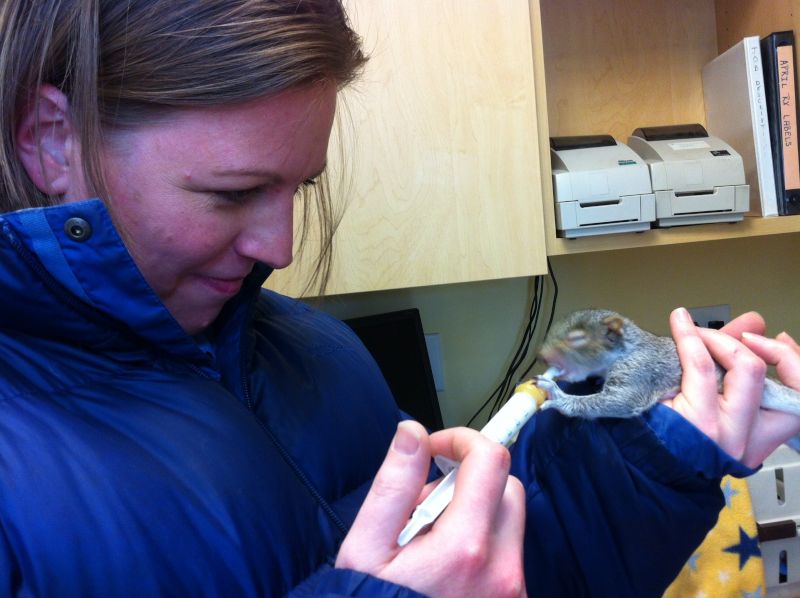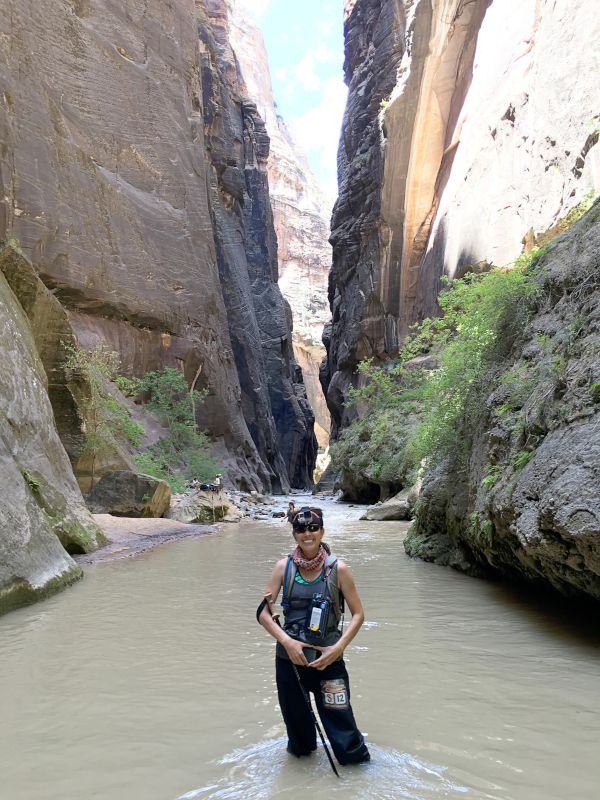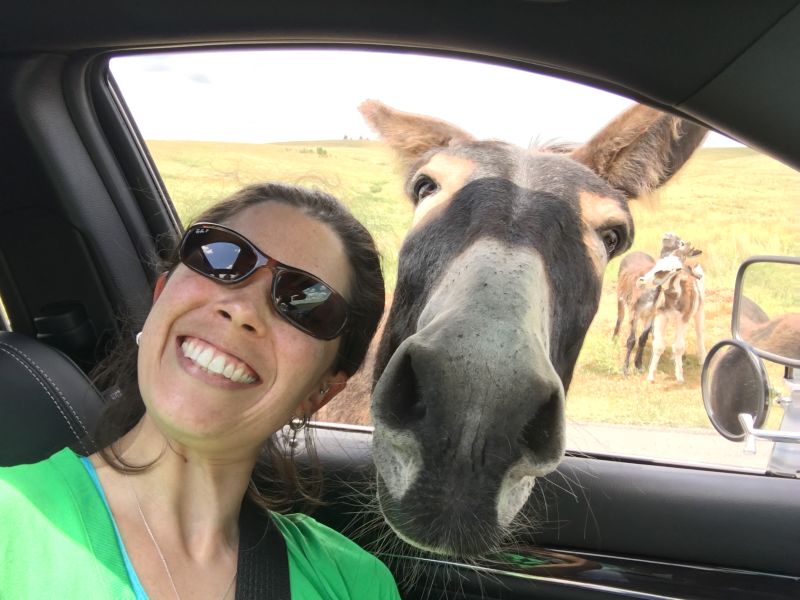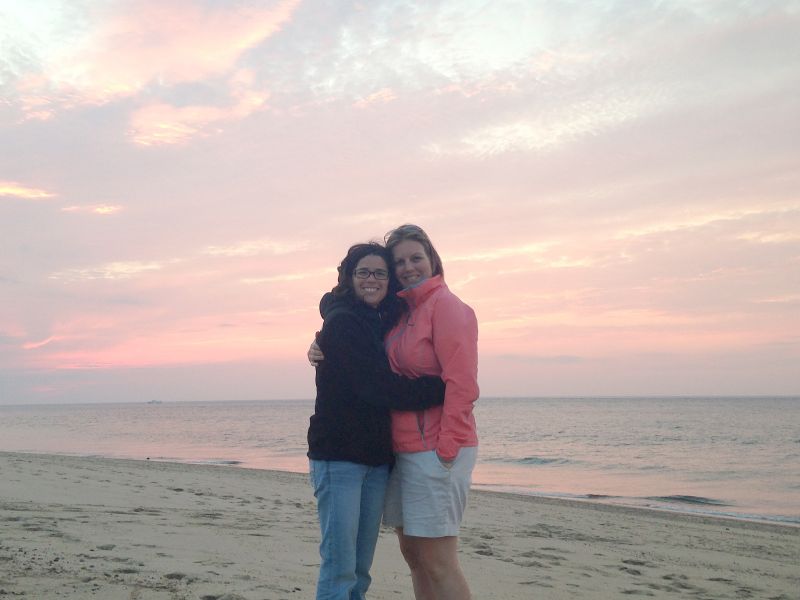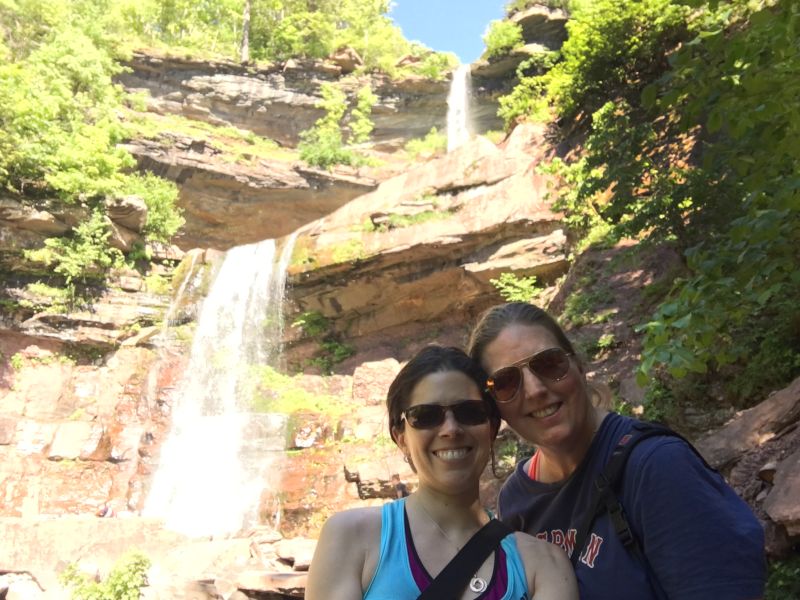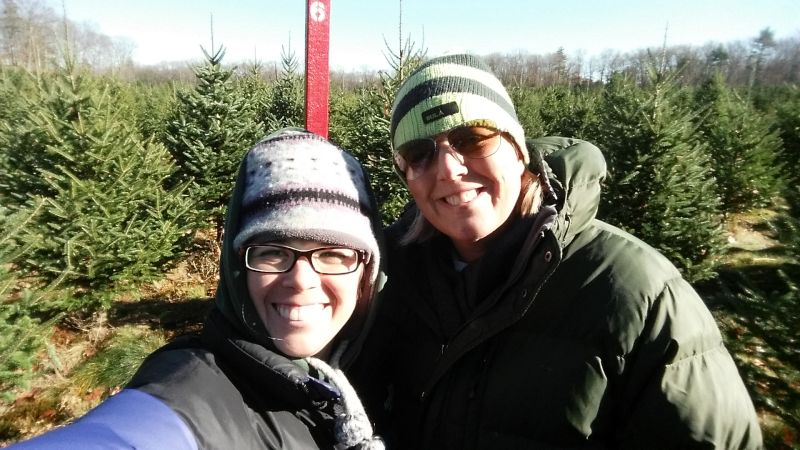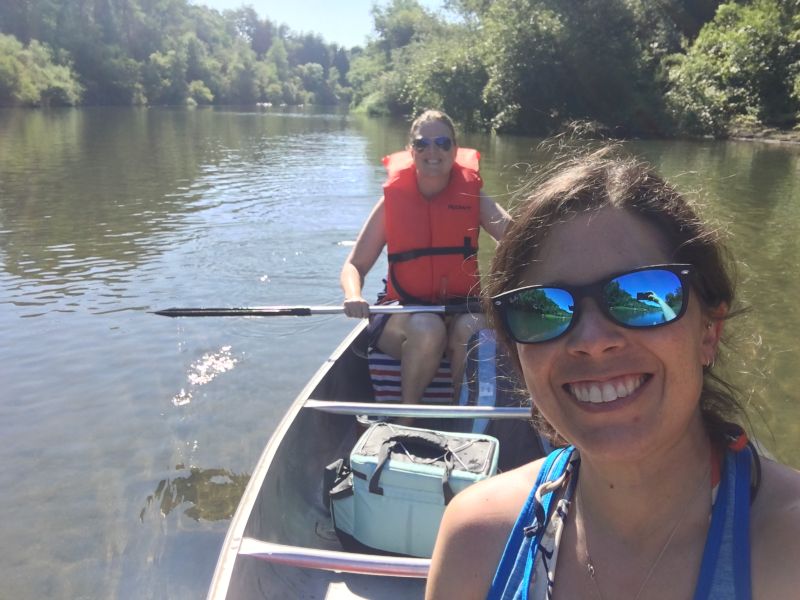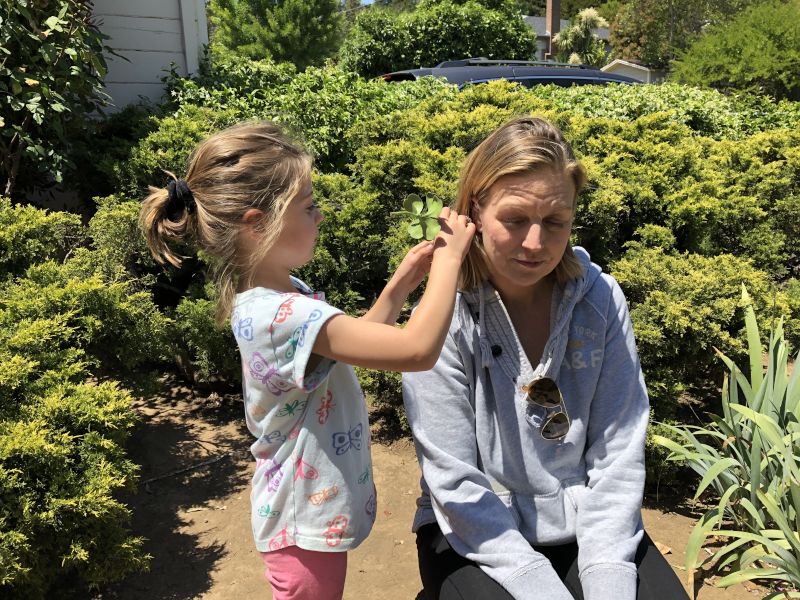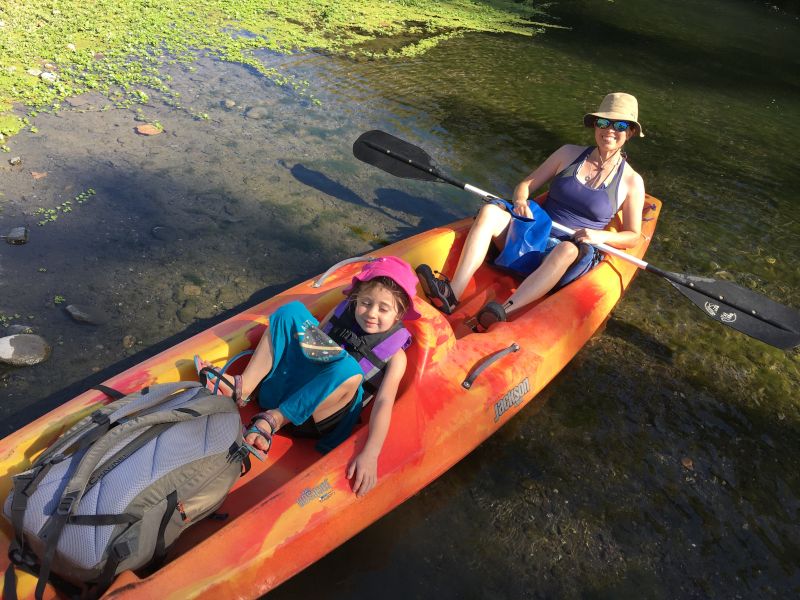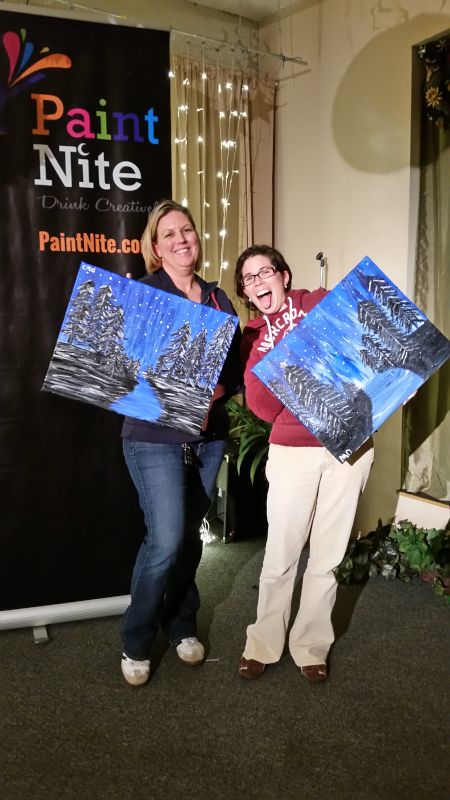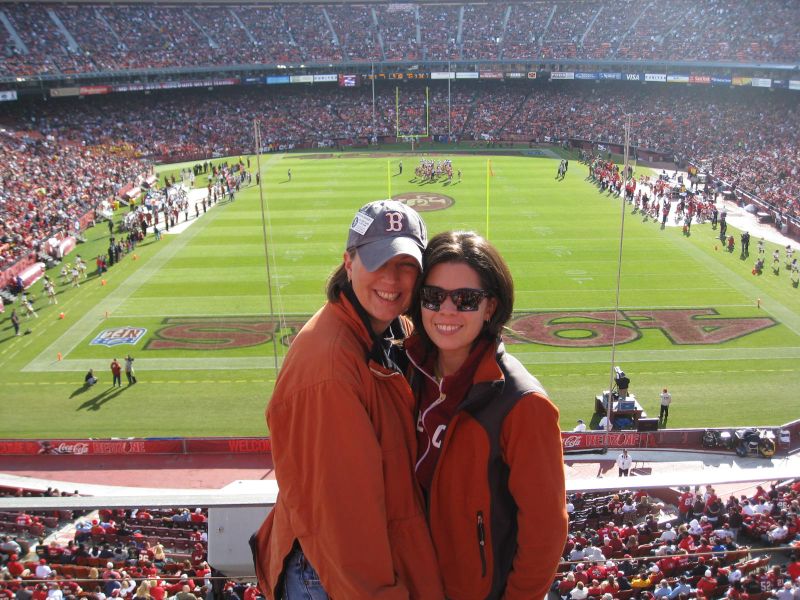 ×
1 / 12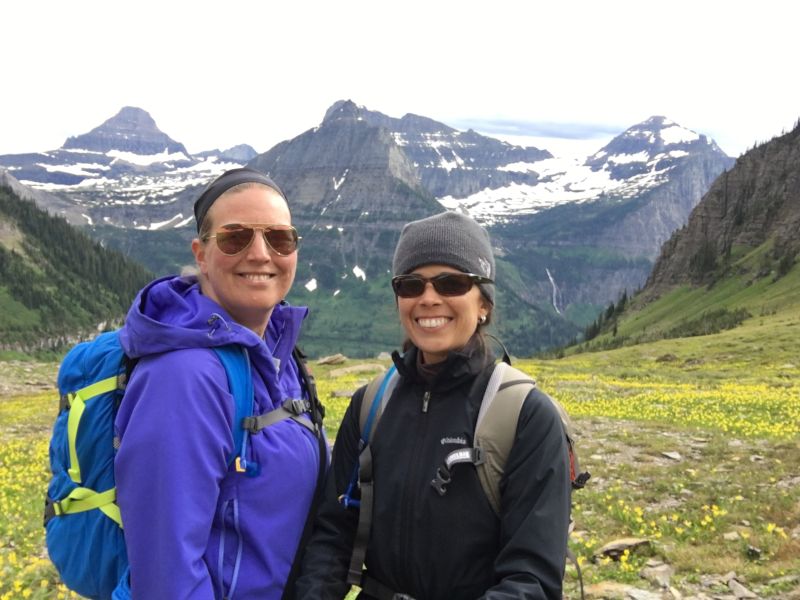 2 / 12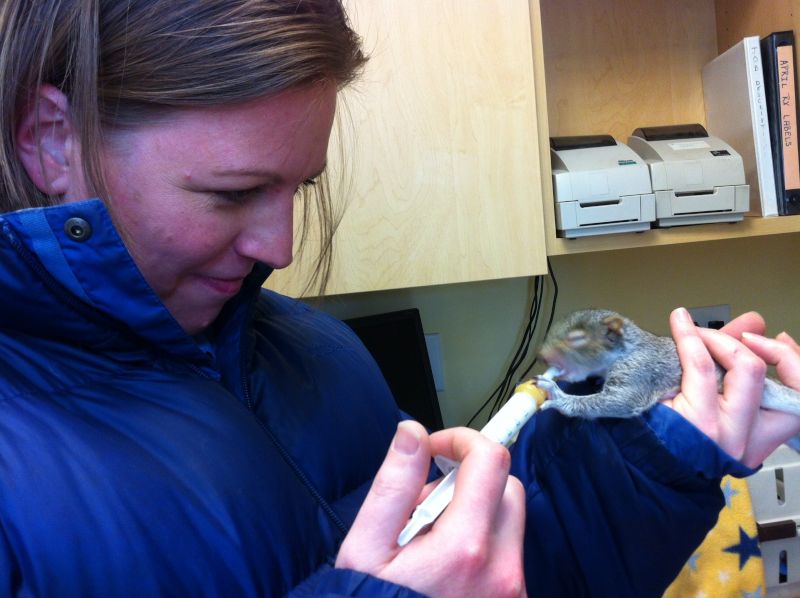 3 / 12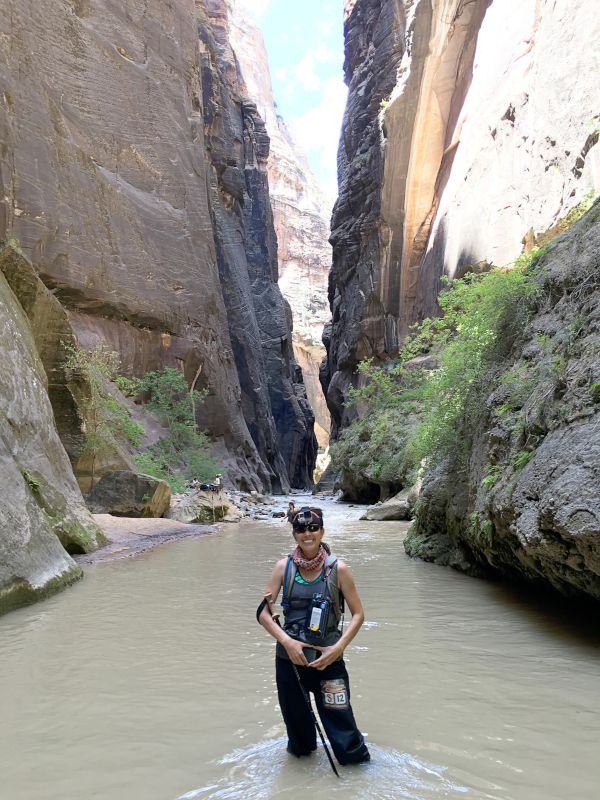 4 / 12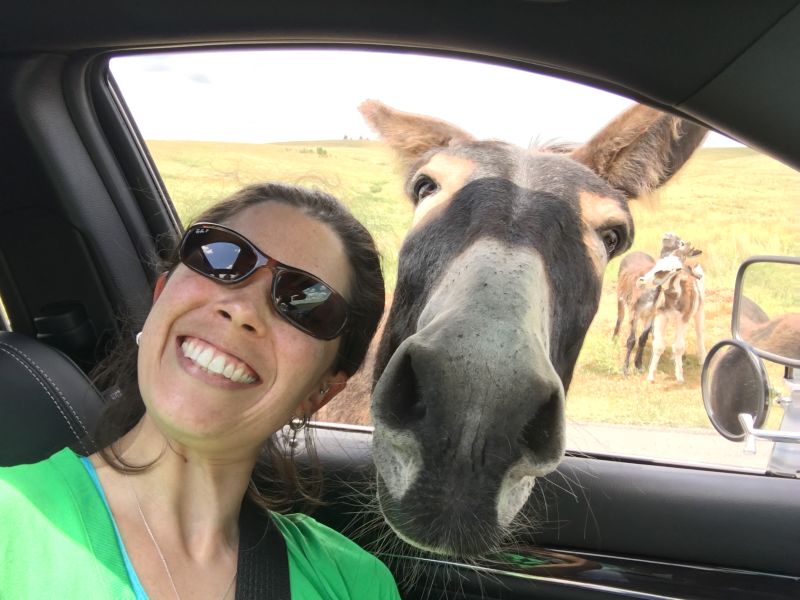 5 / 12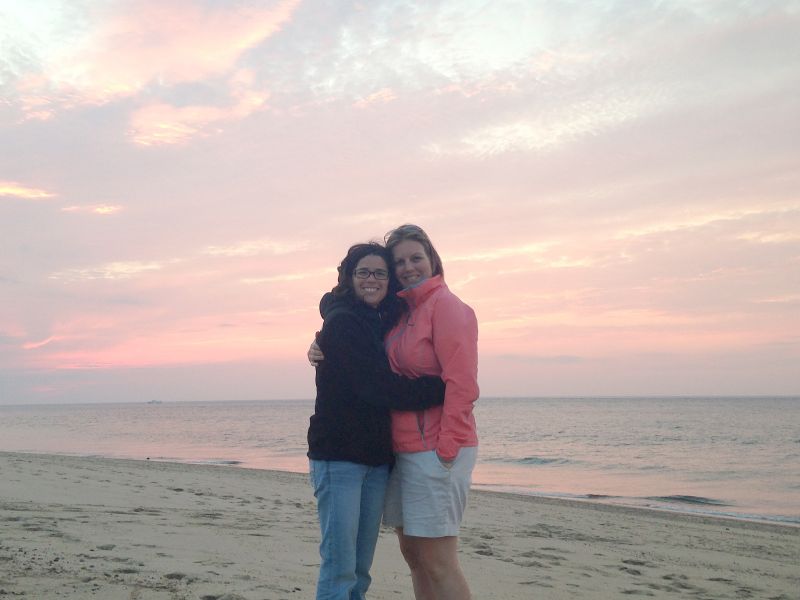 6 / 12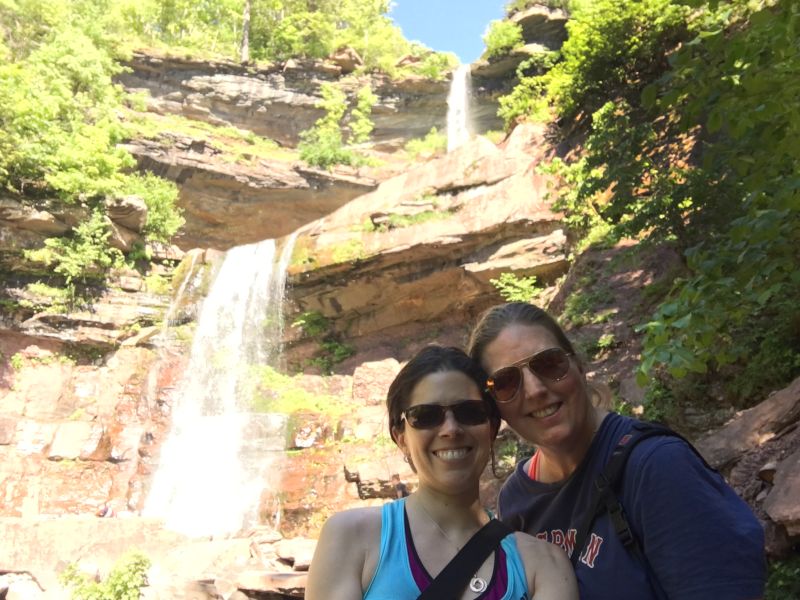 7 / 12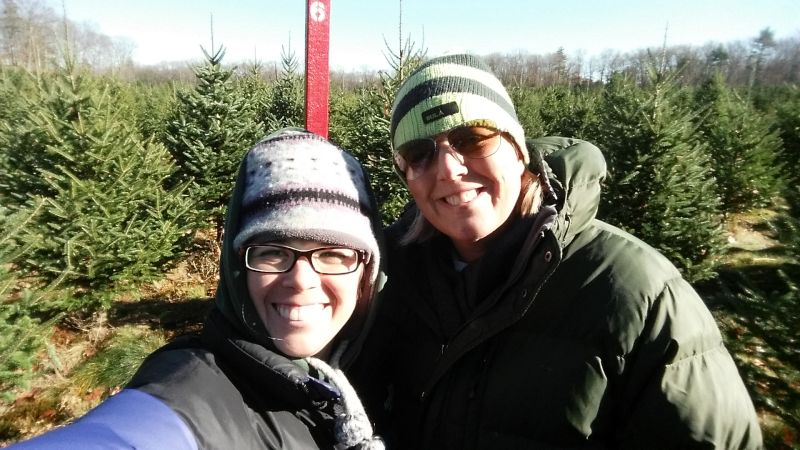 8 / 12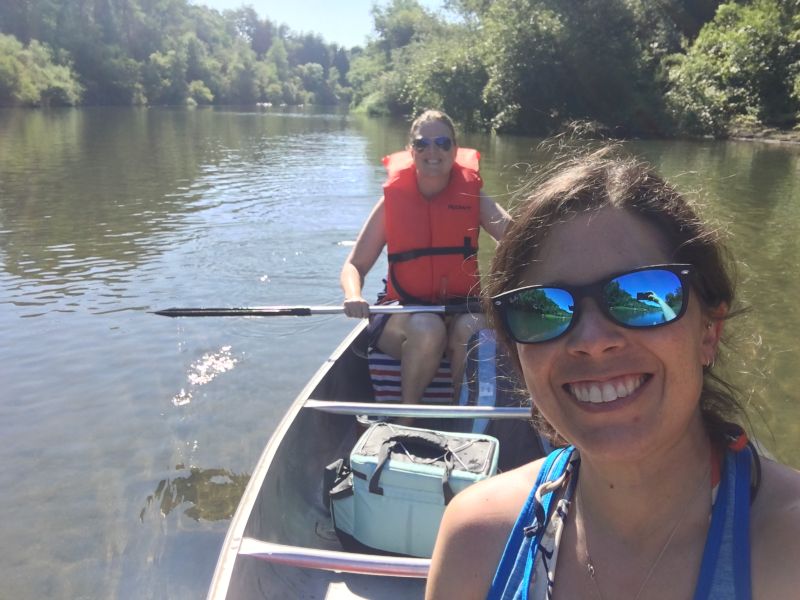 9 / 12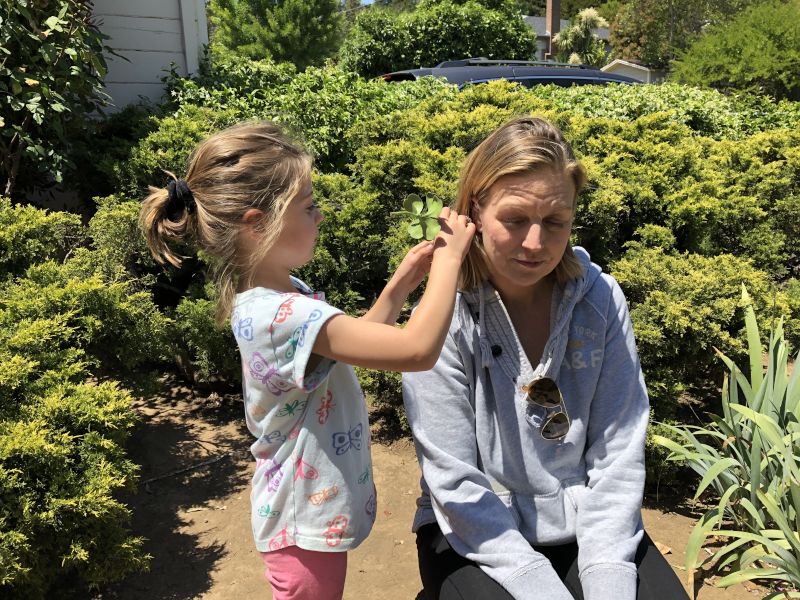 10 / 12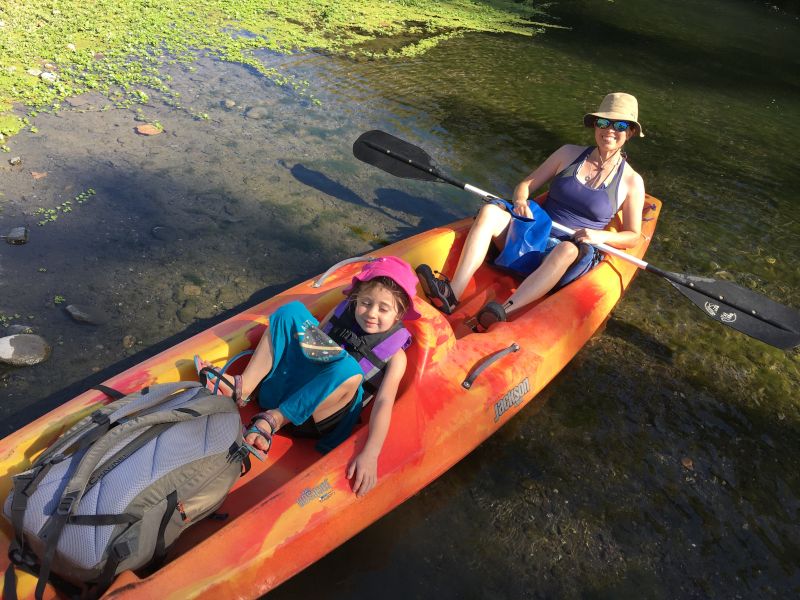 11 / 12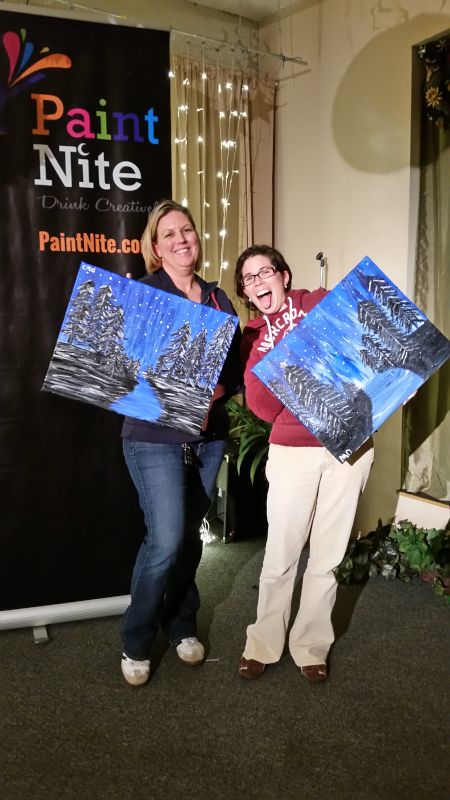 12 / 12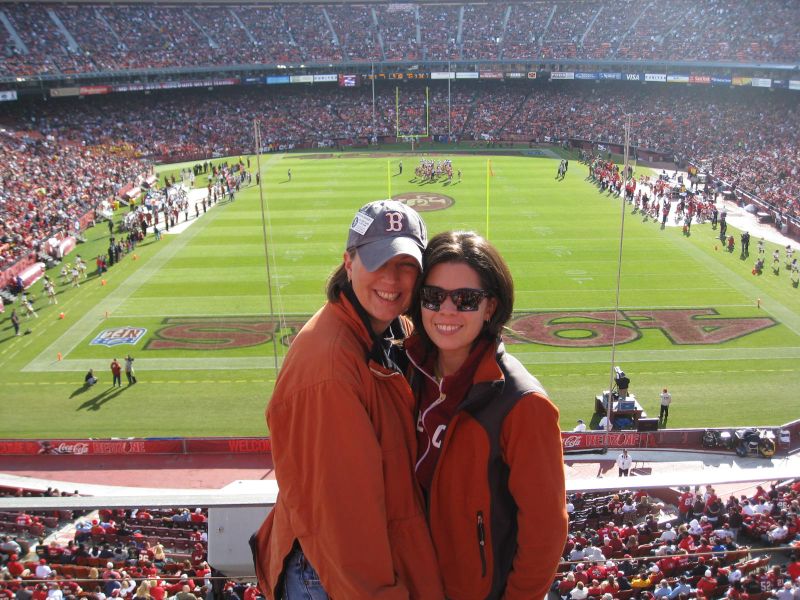 ❮
❯
Our House and Neighborhood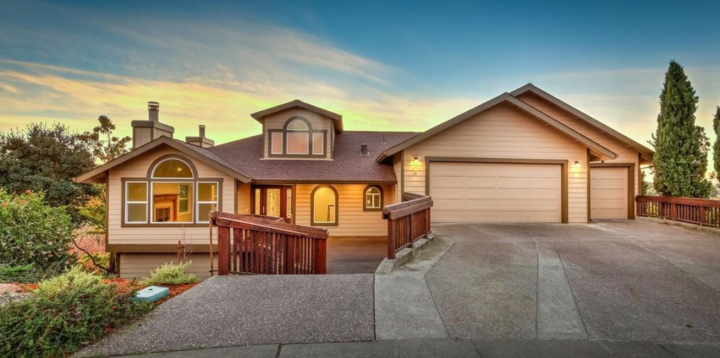 Our home is nestled on the cul-de-sac of a quiet and family friendly neighborhood. We enjoy evenings outside with our neighborhood families letting the dogs play and children ride bikes. We bought our house three years ago with the intention of growing our family. We loved that the neighborhood is located right behind an elementary school our child can eventually walk to. Our home is also within walking distance to the downtown district, family community center, and several playgrounds/parks. On weekends, our town usually has a community activity that we get to enjoy with our family and meet a lot of great people and families.
Our town has a beautiful history and hosts an annual parade that celebrates the town's heritage along with an exciting parade of local business and school performances. We can't wait for our child to be a part of those performances. The town also hosts Santa on a riverboat every holiday - a tradition we can't wait to share with a child.
Our Extended Families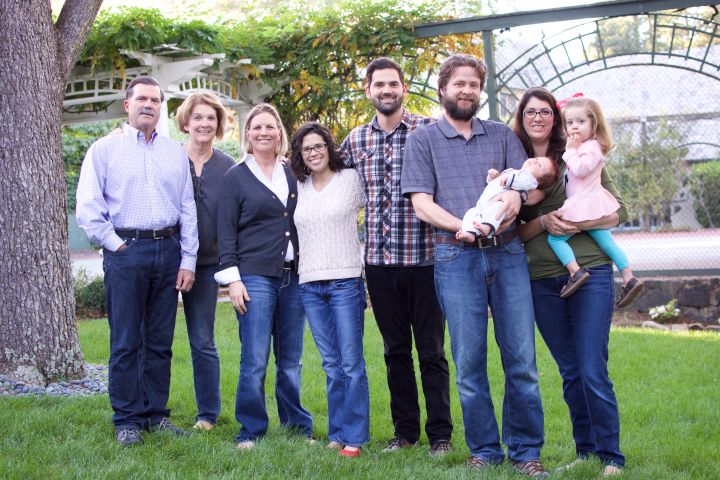 Monica grew up in a very close family. She is the eldest of three siblings, having both a sister and a brother. Her parents have been happily married for over 40 years! As a family, they enjoy the tradition of traveling together on yearly family vacations and excitedly await bringing a child along. Monica also has a large extended family that love to spend almost every holiday together celebrating family traditions that have been passed down throughout the years. Some of her most memorable being their Fourth of July Mariachi barbecues, Halloween dinners dressed in full costume and Christmas Eve talent shows.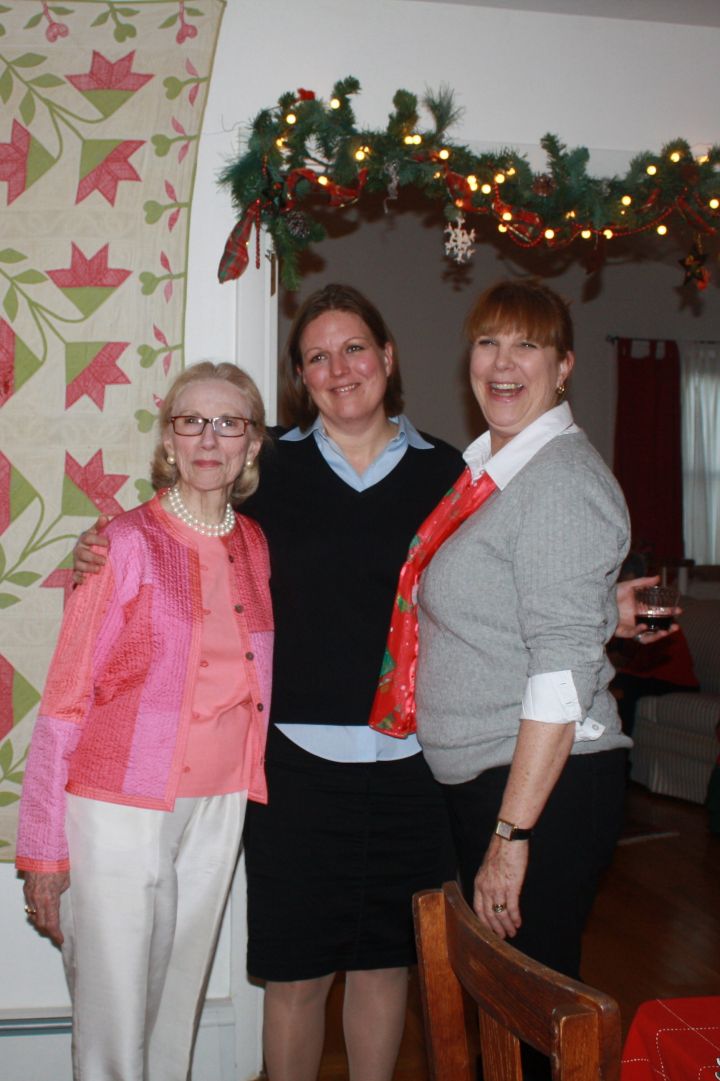 Christine has two younger half-sisters and a close relationship with her three nephews. She travels home at least once a year to spend time with her family and friends. She can't wait to bring a child along to share the memories. Christine had an especially close relationship with her grandparents, with whom she spent most of her early childhood with. Some of Christine's favorite traditions were in the simple daily routines she shared with them. Every night they would all have dinner together, then Christine would watch the "Golden Girls" with her grandmother. During the summertime, Christine remembers sitting outside with her Grandfather at night watching the stars as he would teach her all the constellations. Now she hopes to share those same memories and love of the stars with a child.
From Us to You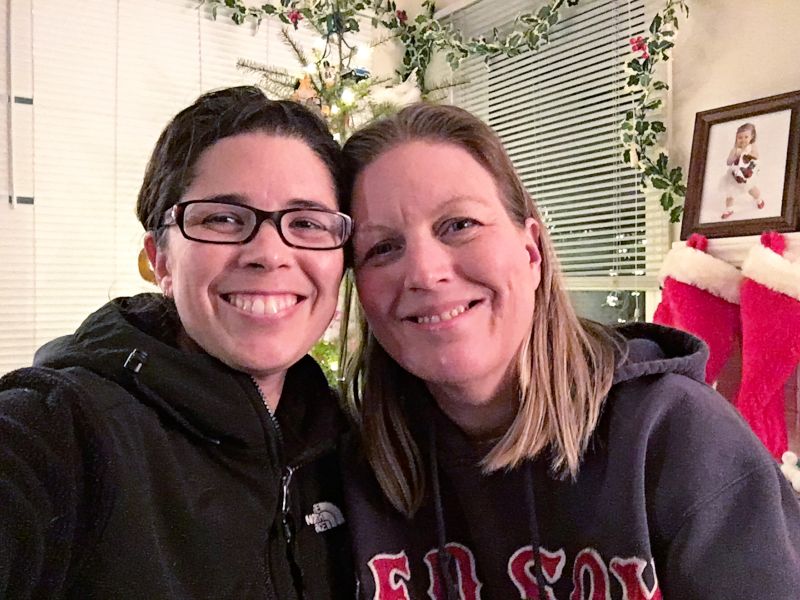 Hi, we are Monica and Christine.
We first met in 2005 and instantly connected on our love of adventure, aspirations, and sense of humor. Despite being in a long distance relationship, we nurtured our love through visits, letters and care packages. Through the years we went on many adventures together and traveled the world. We finally took up residence together in Massachusetts for a short time and then made our way back closer to family in California. We have grown alongside each other and faced the challenges and joys of life together. We were married in 2014 and shortly afterward, we knew it was time to embark on the most exciting adventure of all, parenthood. We discussed adoption early on in our relationship and we both feel very excited at the opportunity to share our hearts and home with a child.
We have always felt a missing space in our hearts that was one day meant for a child that would join our family. We are not perfect, but we are fully committed to being the best parents we can possibly be. As parents for your child, we promise to always be there to give your child a life full of unconditional love, laughter, understanding and support. We will provide a stable nurturing home and family that encourages your child to be their true self. Through our love of travel and the outdoors, we hope to nurture your child's curiosity and help them feel connected to the world around them and the people in it.
We have known for a long time that we wanted raise a family and are so grateful that adoption will give us the opportunity to finally do that. We feel an open adoption full of trust and respect for the birth parents will give us building blocks for a relationship that has the opportunity to grow and evolve for the best interest of your child. We can't wait to share our lives with a child and to introduce them to the many family members that have been anxiously awaiting their arrival. Please know that in addition to your profound love for your child, he or she is already so loved by us and our family.
We know you have a lot of choices, so we appreciate the time you have taken to read our story and for considering us as potential adoptive parents. We can't imagine what an incredibly difficult and emotional decision this must be for you. It's hard for us to even put into words the gratitude and admiration we have for you.
We hope to meet you wherever you are in your journey. If you would like to have ongoing contact with your child, it would be our pleasure to set up consistent times to connect and share information. We will always remind the child of your love for them, assist the child in exploring their heritage and identity, and care for them with all of our might.
If chosen as adoptive parents, we promise to give your baby a home and life filled with love, patience, laughter, and a community of family and friends that would guide and protect them. Our hearts are open to learning about you, what you want for your child's life, and the values you wish to have upheld.
Monica & Christine
Favorites
Actor
Denzel Washington
Tom Hanks
Actress
Sandra Bullock
Charlize Theron
Author
Autobiographies
John Grisham
Cartoon
Family Guy
Family Guy
Childhood Memory
Christmas Eve with family
Playing outside with neighborhood friends
Children's Book
Giving Tree
The Giving tree
Classic Movie
When harry met Sally
Day of Week
Saturday
Saturday
Dessert
Peach and raspberry pie
Anything dark chocolate
Disney Movie
Finding Nemo
Toy story
Dream Car
Range Rover
Ferrari
Dream Job
Wildlife photographer
National Geographic photographer
Dream Vacation
Egypt
African safari
Family Activity
Cutting down our Christmas tree
Cookouts and BBQs
Flower / Plant
Gerber daisy
Sun flower
Form of Exercise
Hiking
Gym
Holiday
Christmas
Christmas
Holiday Song
I love those JINGLE bells by Frank Sinatra
All I want for Christmas is you
Holiday Tradition
Christmas eve dinner with the entire extended family
Christmas eve
Ice Cream
Cookies and cream
Rocky road
Leisure Activity
Listen podcasts/ audiobooks
Playing with the dogs
Magazine
National Geographic
National geographic
Memory with a Child
Babysitting my niece and nephew
First nephew being born and hold him for the first time
Memory with Spouse
Cross country trip
Cross country RV trip
Movie Munchie
Red vines
Popcorn
Movie Quote
Just keep swimming
"It's what it is"- the Irishman
Movie Type
Action
Animation
Musical Group
Lady Gaga
Fleetwood Mac
Nursery Rhyme
Twinkle Twinkle
Twinkle twinkle little star
Olympic Event
Gymnastics
Diving
Personal Hero
Dad
My grandmother
Quality about my Spouse
Patience
Big heart
Restaurant
The Cheesecake Factory
Chart room
Sandwich
PB & J
Philly cheese steak
Shopping Store
R.E.I.
Amazon
Sport to Watch
Football
Football
Sports Star
Joe Montana
Tom Brady
Sports Team
Boston Red Sox
Patriots
Subject in School
Math
Math
Superhero
Deadpool
Spiderman
Tradition
Christmas eve dinner
TV Show
Lost, Mindhunter
Golden girls
TV Show Character
Tyrion Lannister
Rose- Betty white
Vacation Spot
Hawaii
Cape Cod