1-800-ADOPTION
Thank you for viewing our profile
If you would like to learn more about us, please call 1-800-ADOPTION (2367846), fill out the form at the bottom of our on-line profile page, or email us at bp_information@americanadoptions.com.
To revisit our on-line profile page and view our profile video at American Adoptions, simply use your mobile phone to scan the QR code on the right. We are looking forward to hearing from you!
Andy & Jessica
We are very excited for the opportunity to grow our family again through adoption. We are looking forward to the day when we bring a new baby home and expand even further on the love and happiness we share as a family. We are so thankful for your consideration and appreciate you taking the time to learn more about us.
About Us
Job
Broker
Graphic Designer/Stay-at-Home Mother
Education
Bachelor's Degree in Economics
Bachelor's Degree in Design
Relationship
Legally Married
Adoption in Our Lives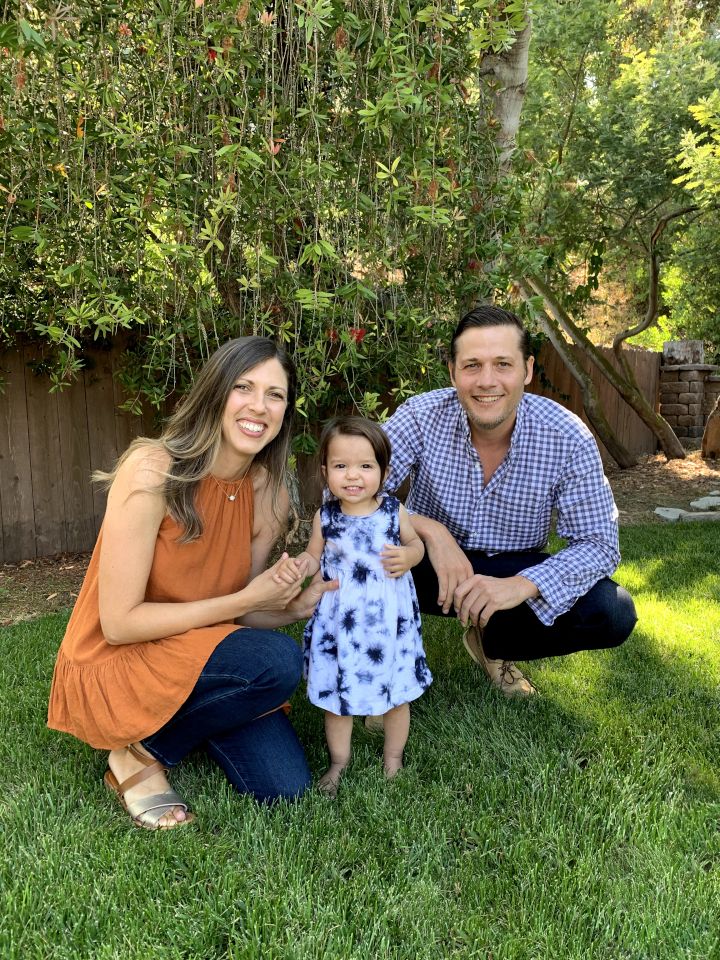 Adoption made us a family and fulfilled our greatest wish, to become parents and have a family of our own. In 2019 we were lucky enough to be chosen by a very special woman to be the adoptive parents of her child. A few months later we welcomed our daughter, Hannah, into the world.
Being parents means everything to us. Prior to adopting our daughter, we had struggled for several years with trying to start a family naturally and through IVF. There wasn't anything we wanted more than to have children and become parents. Now, having gone through the adoption process once before, we have an even greater appreciation for what it means to be parents. There is not a moment we take for granted. We know that placing a child for adoption is a difficult and selfless decision that a birth mother makes, and it would be impossible for us to ever lose sight of the importance of that decision.
We love watching, encouraging, and celebrating our daughter's milestones as she grows, and we are so excited to experience all those firsts again with a new baby. We are also very excited for Hannah to become a big sister. It's so important to us that our children have siblings to grow up with, play with, and experience life with. We can't imagine life without our own siblings and we hope our children will get to have that same lifelong bond and friendship with one another.
Qualities We Love, Admire and Respect in Each Other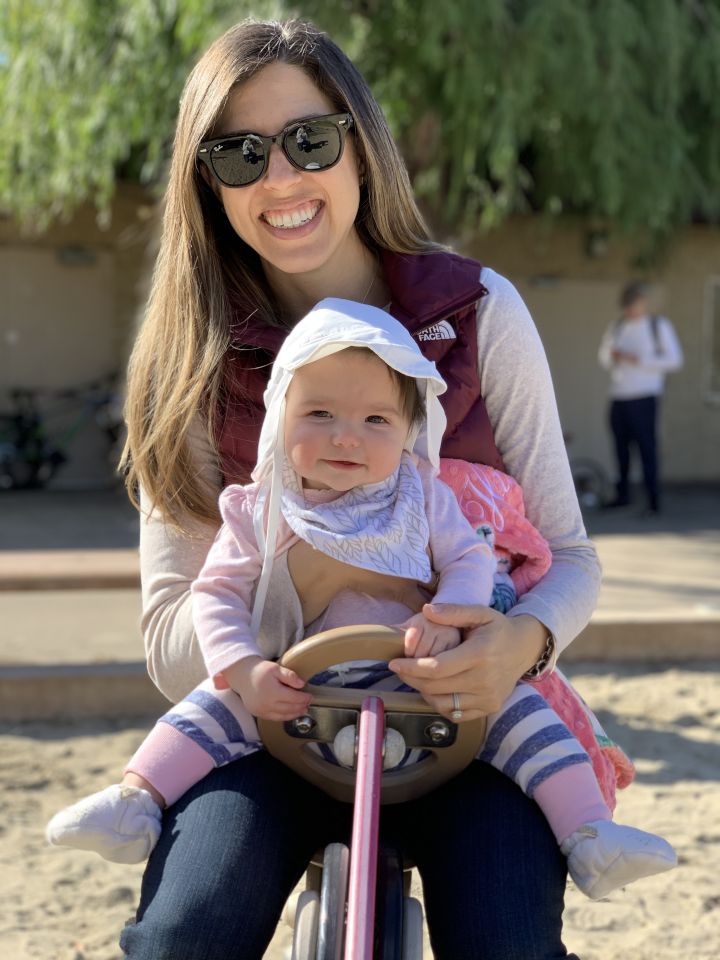 Andy About Jessica: Jessica is kind, intelligent, giving, creative, and funny (among a long list of other things). She has always been there for me, and I love spending time with her, no matter what we are doing. She always puts others before herself, and I admire how passionate she is about her work and hobbies.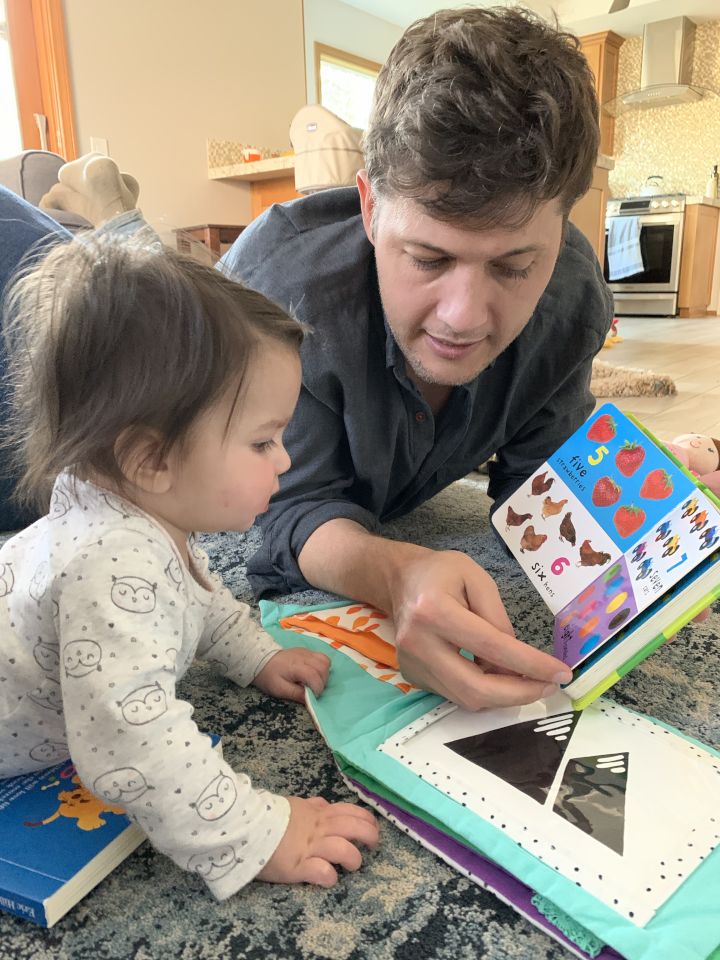 While I have always known that Jessica would be an amazing mother, it wasn't until we were lucky enough to bring Hannah home that I got to truly see how special she is. She is an incredible mom, and I feel very lucky that my children will be raised by her. She is so loving, patient, and gentle with our little girl, and I know she will be just as amazing with the next child we are lucky enough to bring home.
Jessica About Andy: Andy is a wonderful husband and father. I knew very early on when we started dating that both those things would be true. He always had a big smile on his face when he would talk about his family, tell stories about his siblings, or talk about the things he hoped to do with his own family one day.
Andy works very hard and is dedicated to doing well in his career and taking care of our family, but he is also a BIG kid at heart! He will spend hours on YouTube learning how to make balloon animals for our nieces and nephews, or come home with full size candy bars to hand out on Halloween, because "that's the kind of house every kid wants to trick or treat at."
Our Pup, Ruby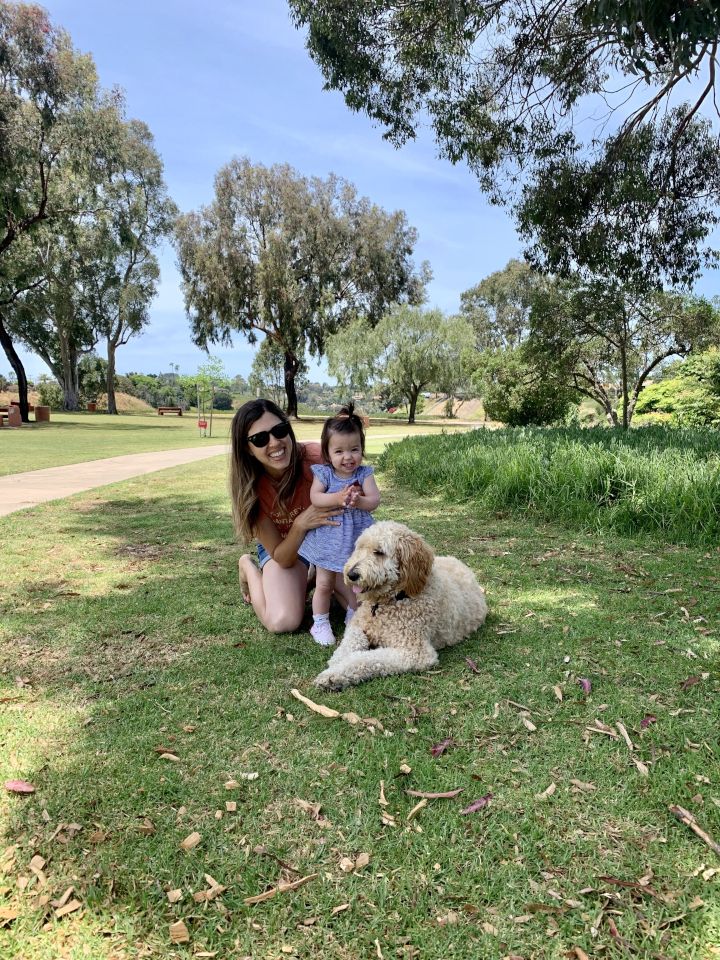 We are dog people! Our goldendoodle, Ruby, is the sweetest and most gentle dog. She loves everyone and everything! From the day we brought our daughter home Ruby has been so sweet and loving with her.
We often find Ruby and Hannah cuddling on the floor together or playing a game of chase around the living room. She especially loves to be on clean up duty after every meal and snack, and never wants to miss out on any of our adventures, whether it's an afternoon at the park, a swim in the pool, or playing in the yard. We couldn't have asked for a better family dog and best buddy for our children.
Photos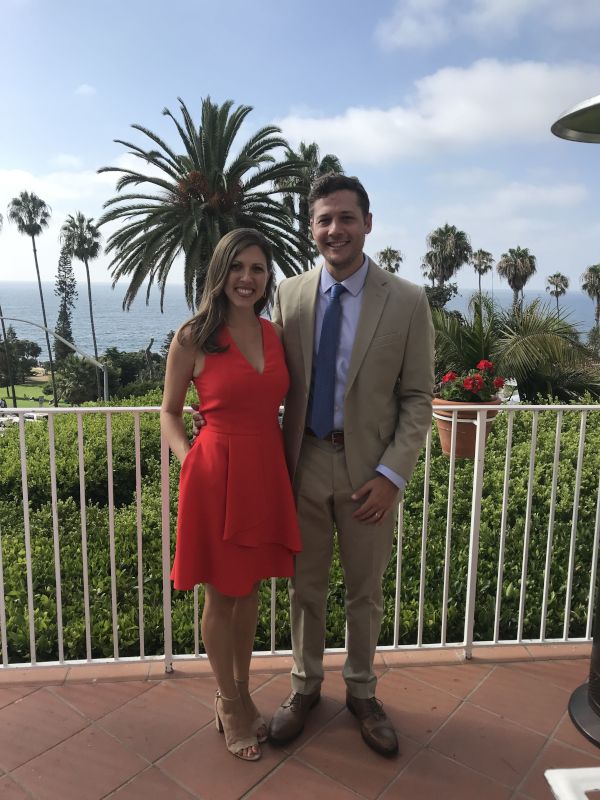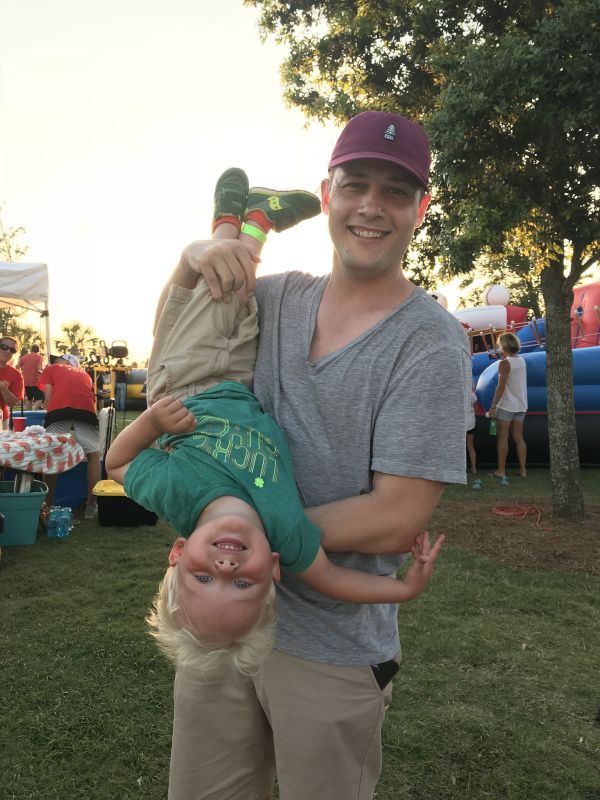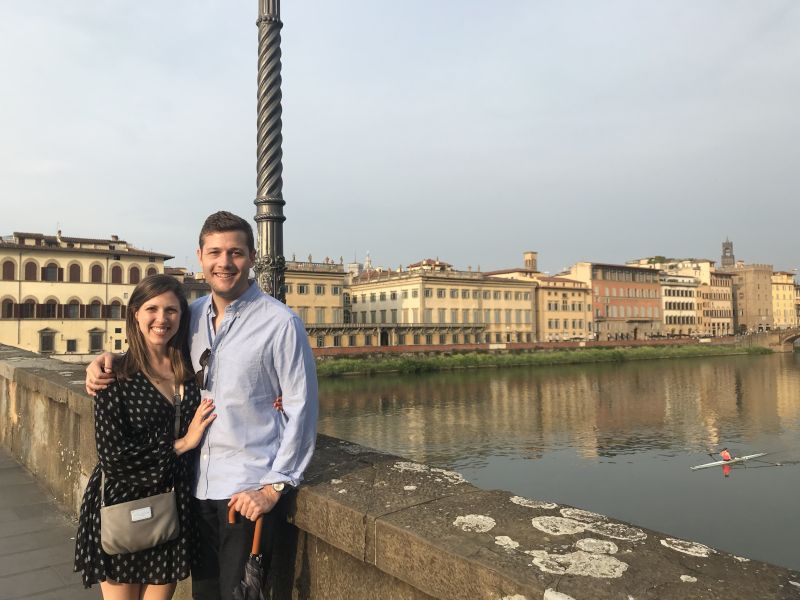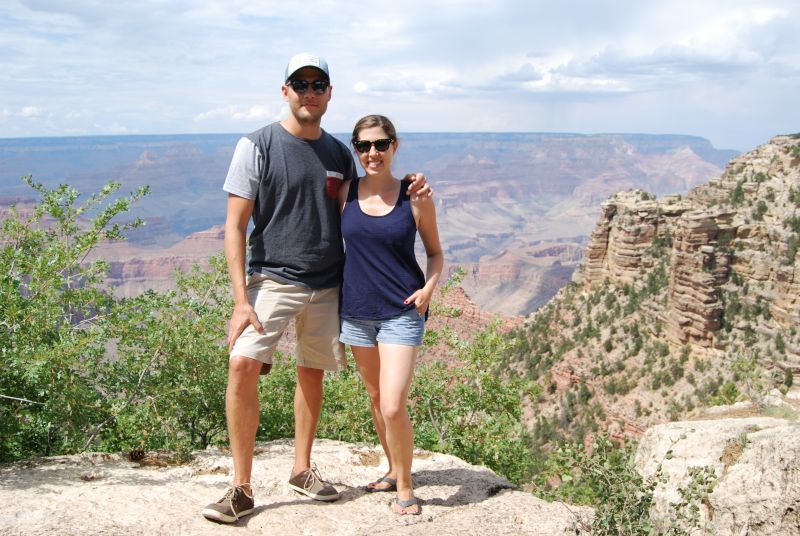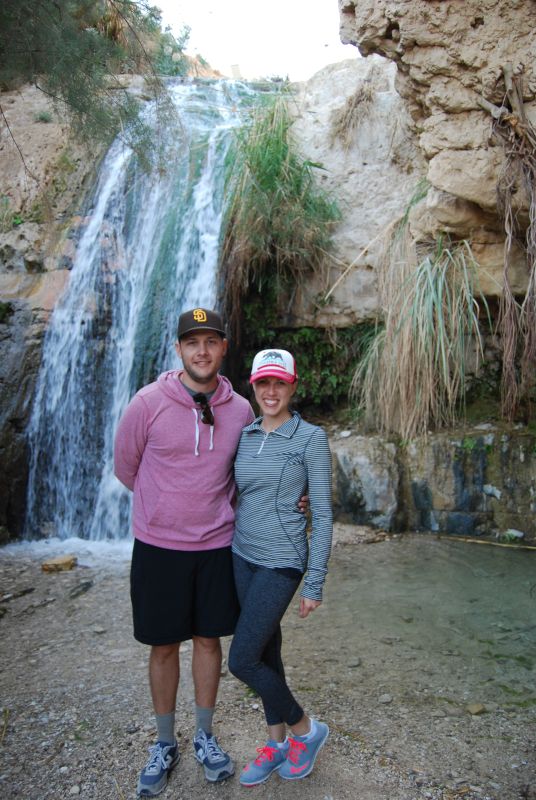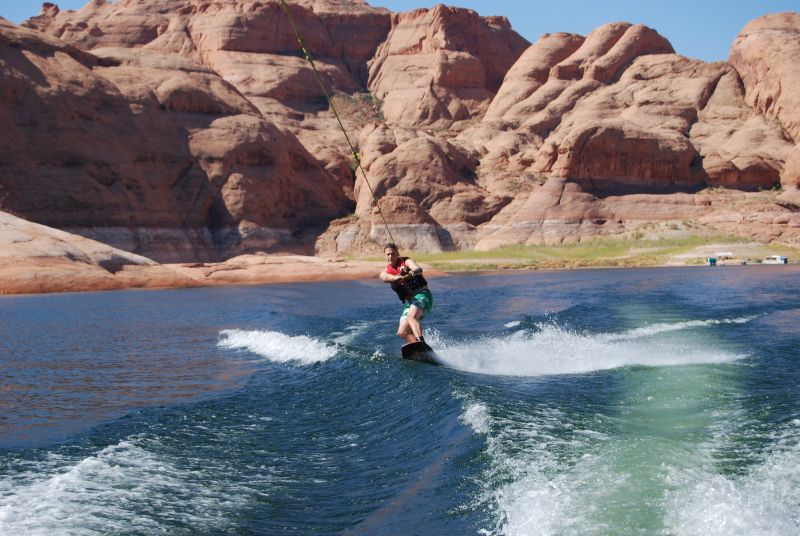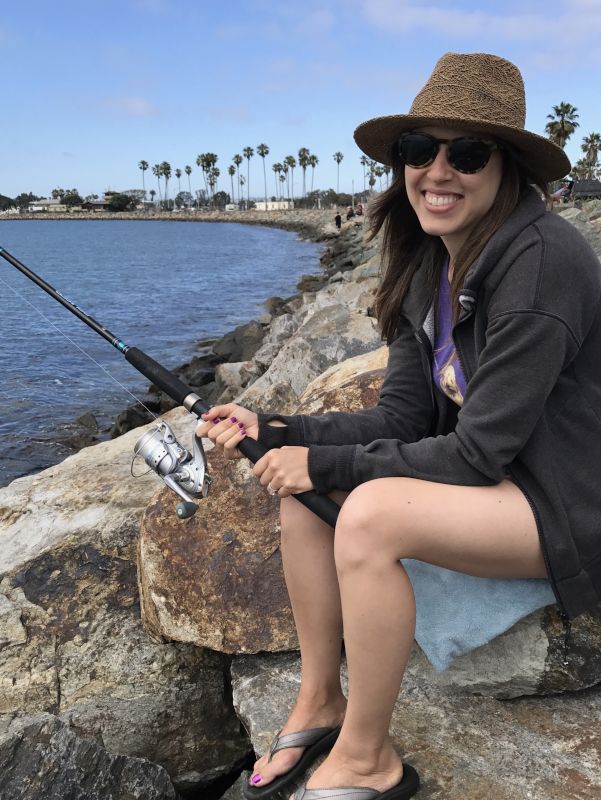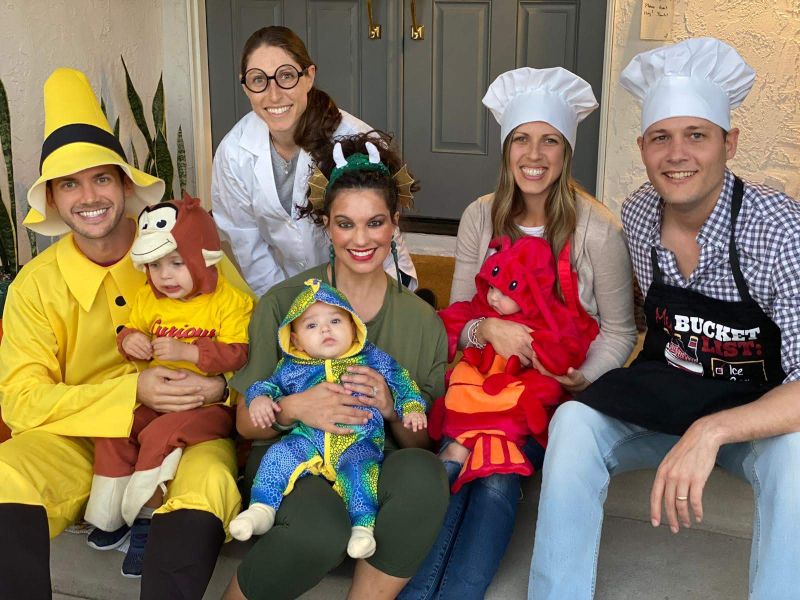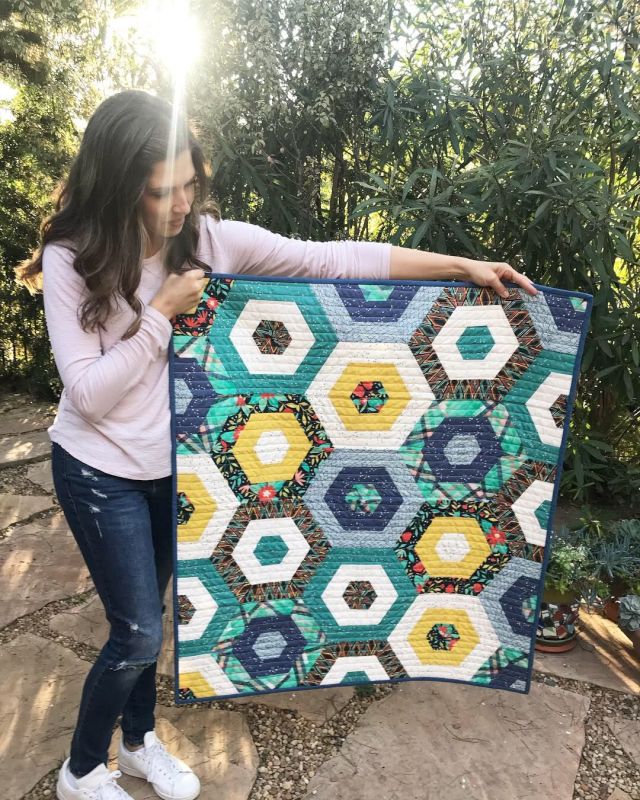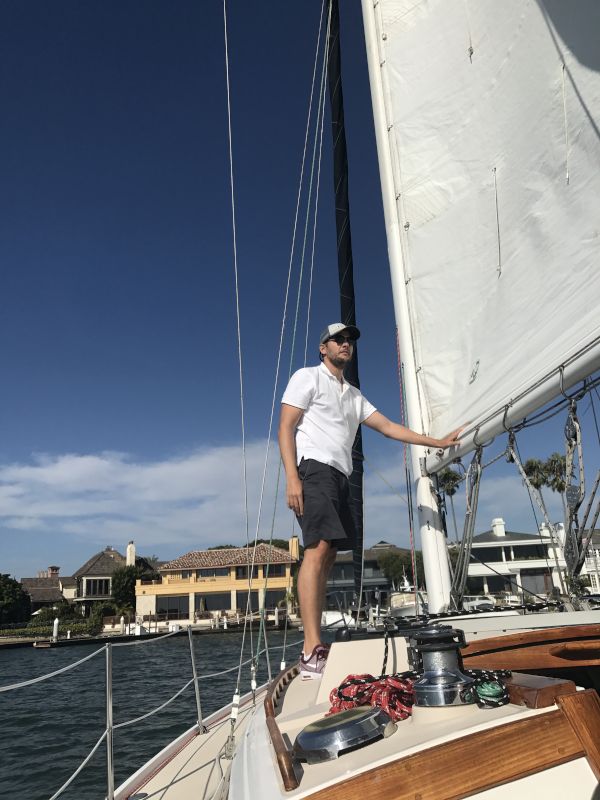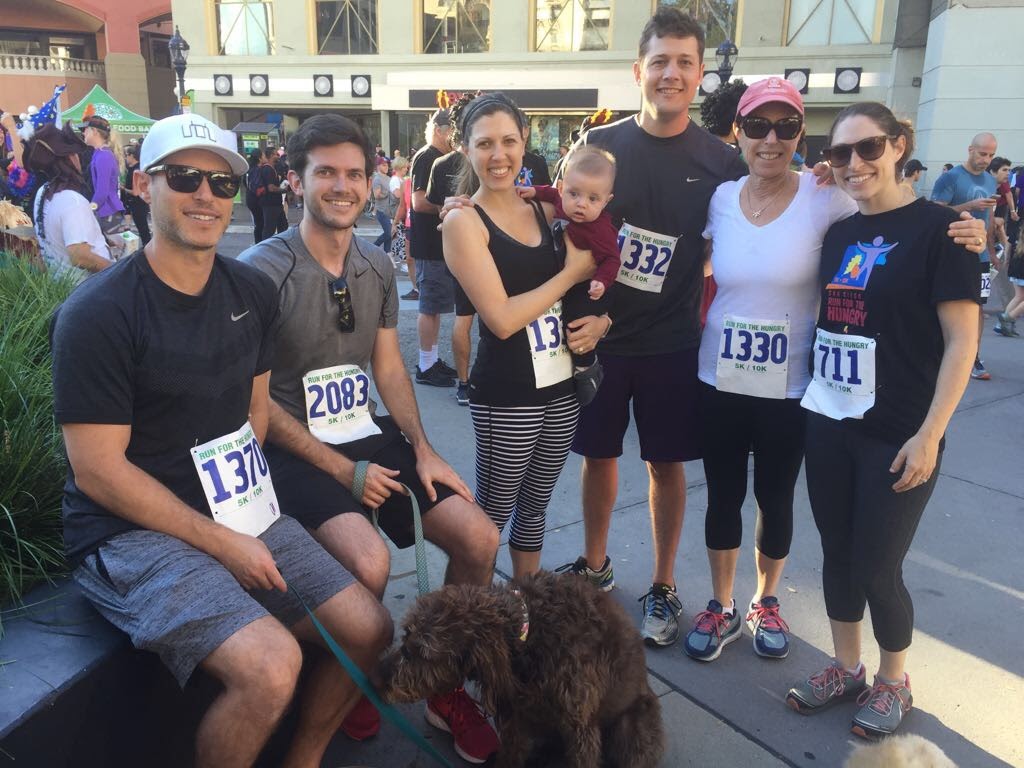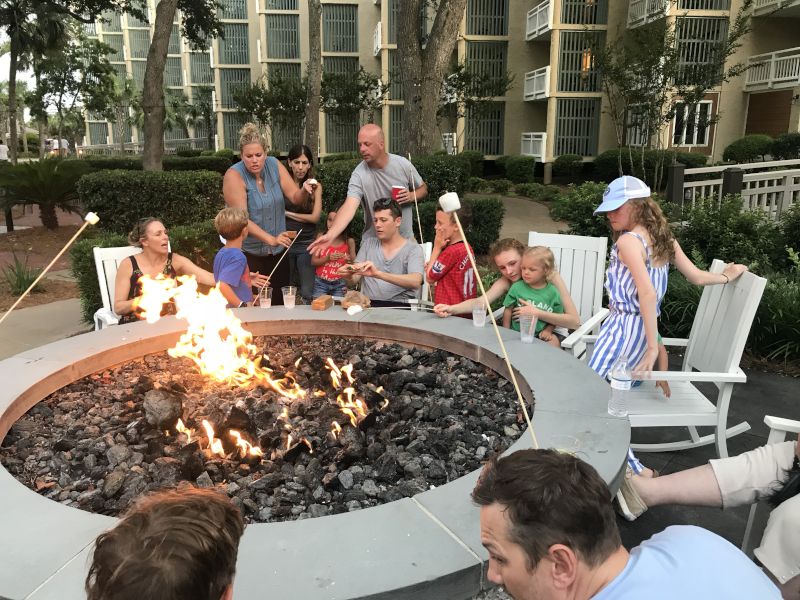 ×
1 / 12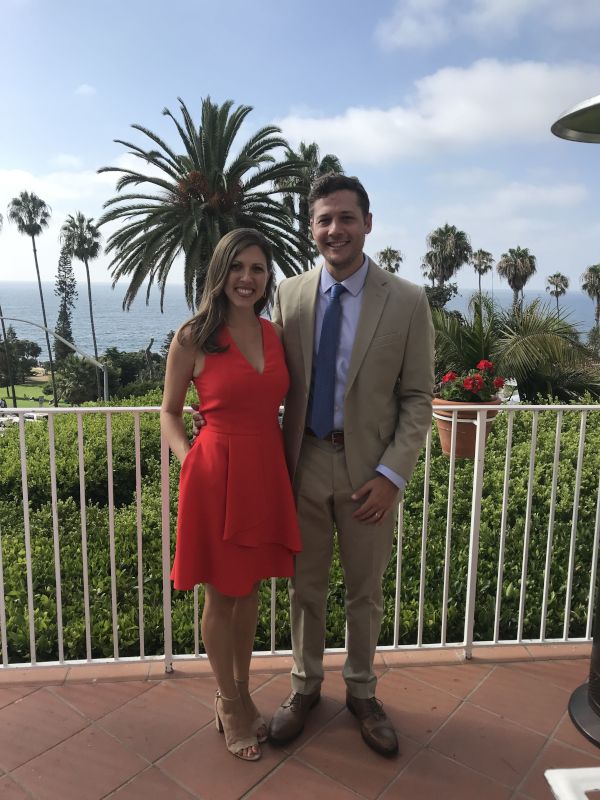 2 / 12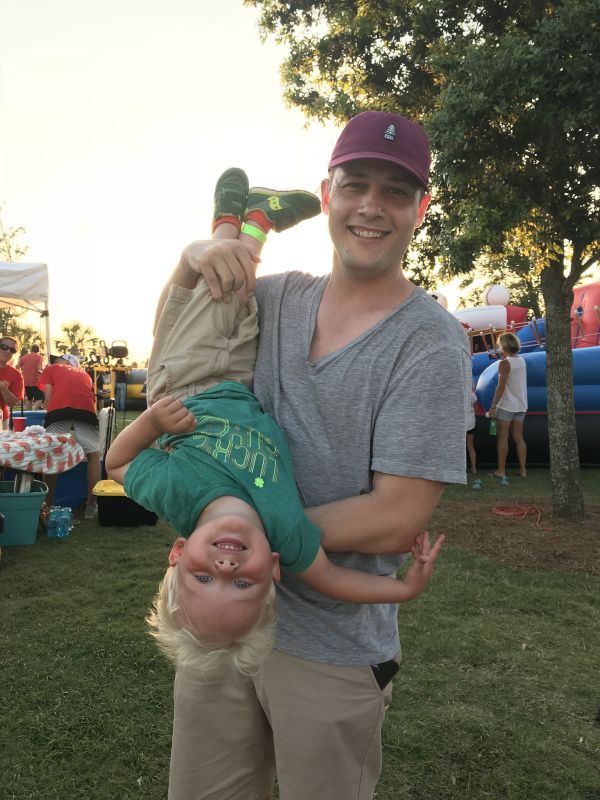 3 / 12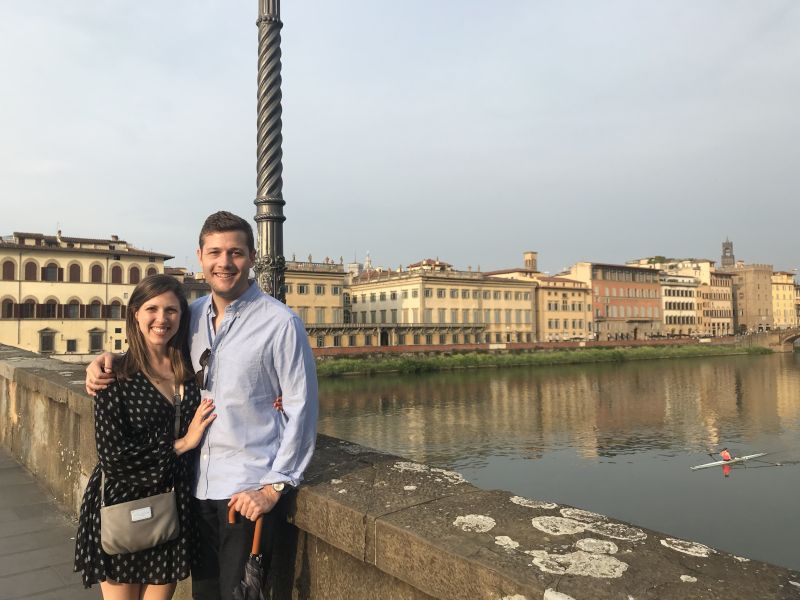 4 / 12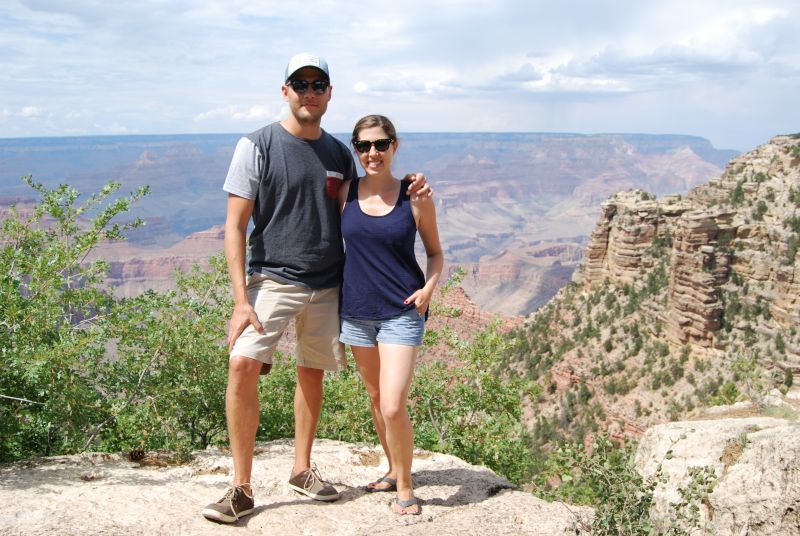 5 / 12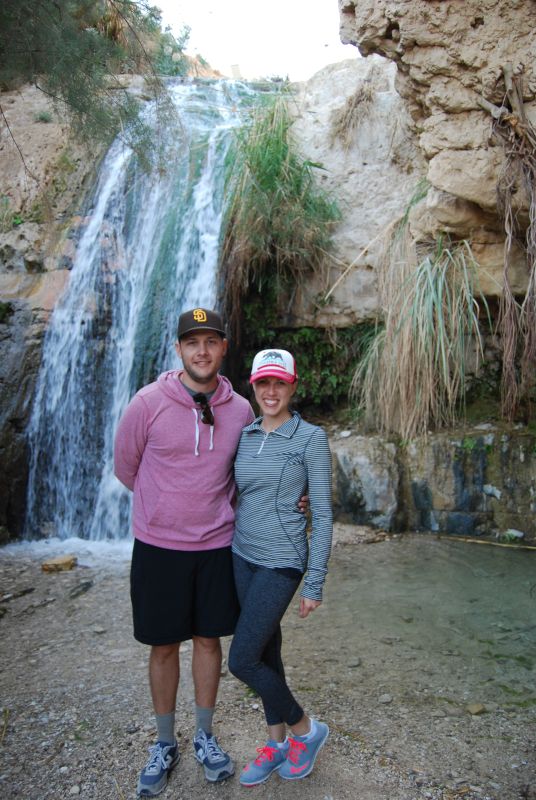 6 / 12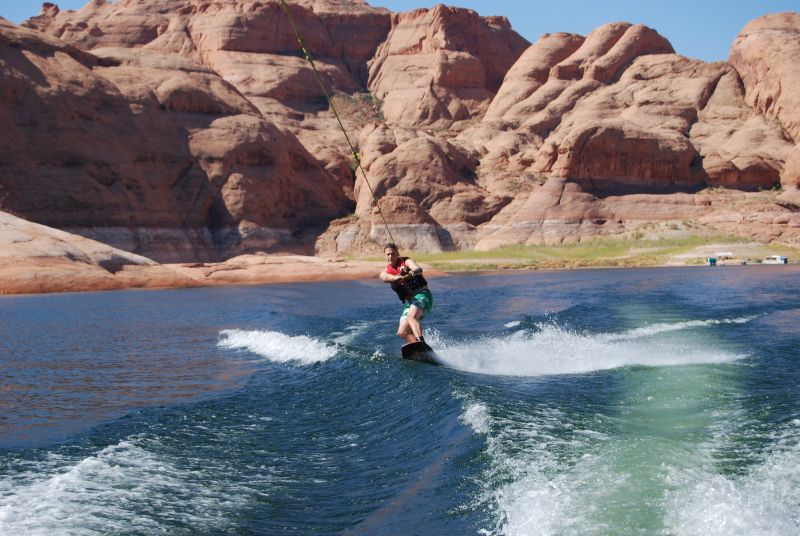 7 / 12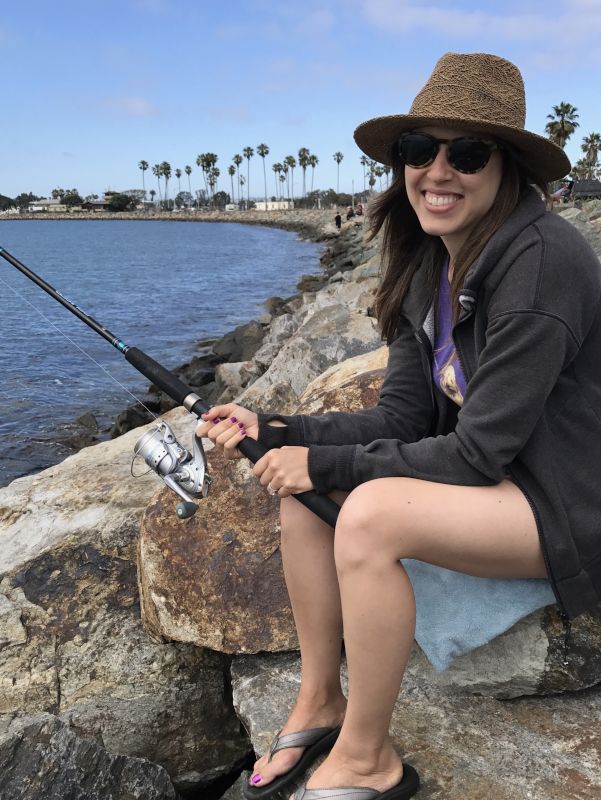 8 / 12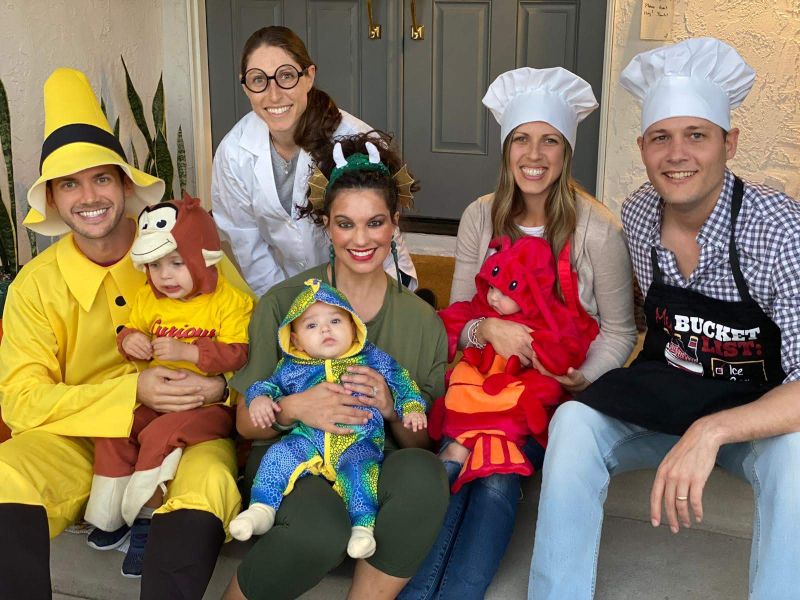 9 / 12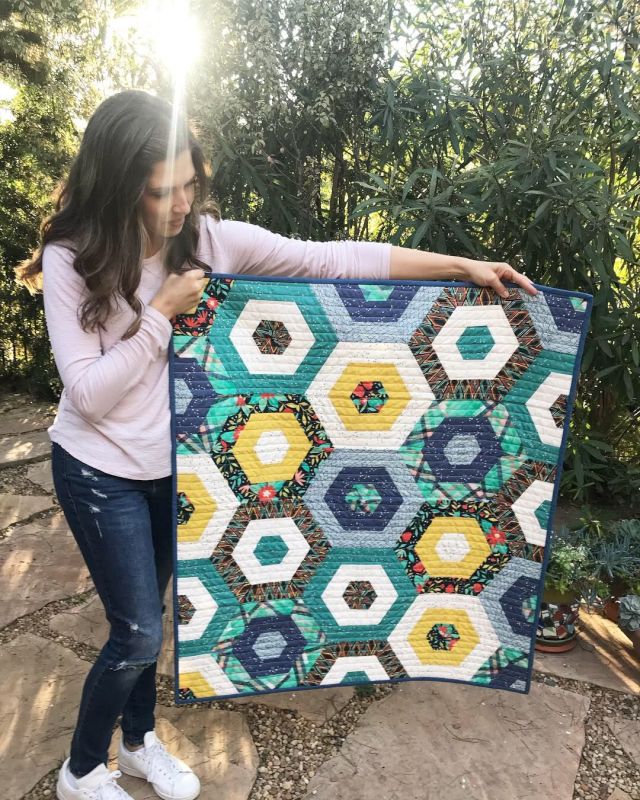 10 / 12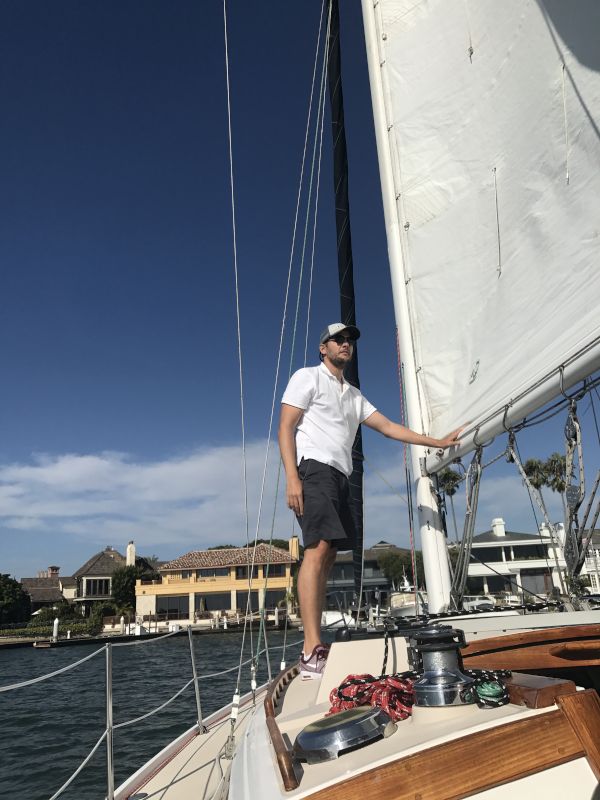 11 / 12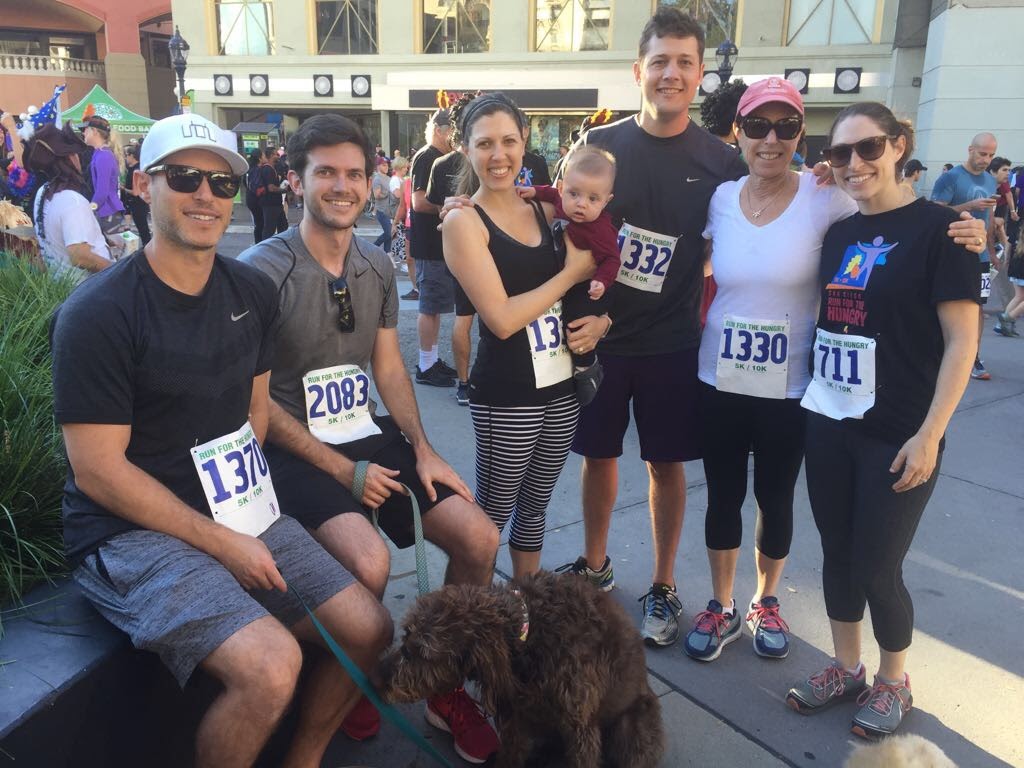 12 / 12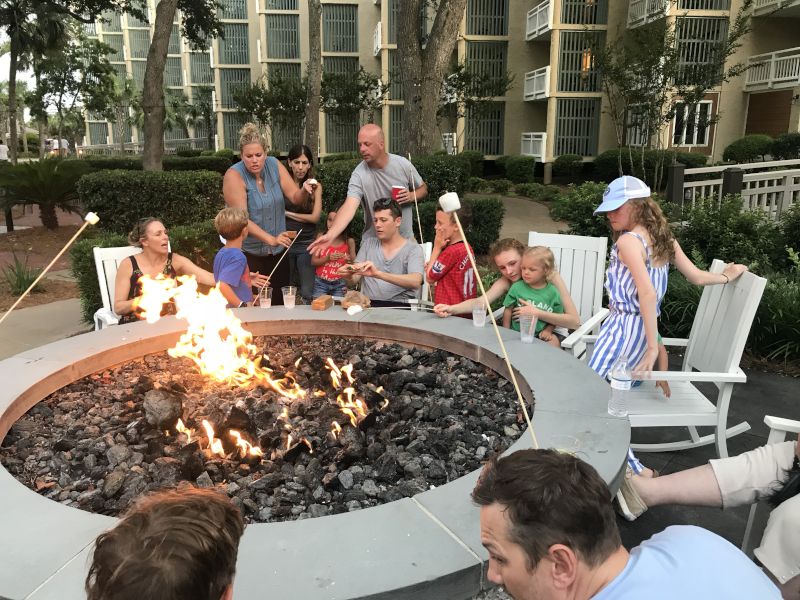 ❮
❯
Our House and Neighborhood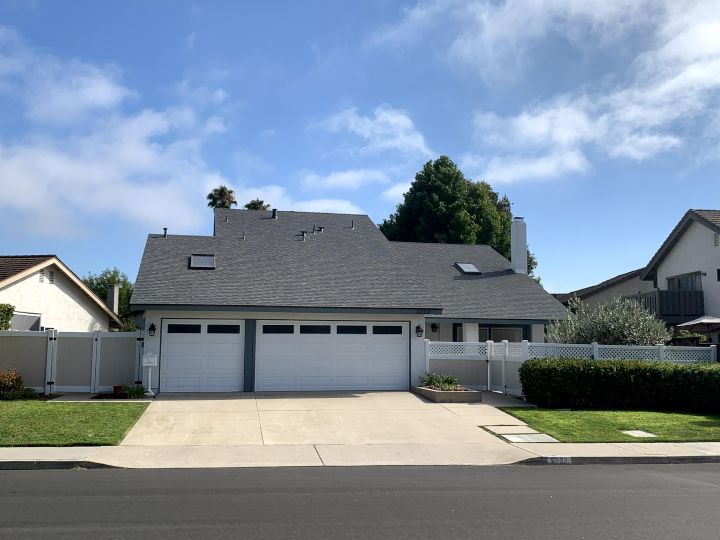 We live in a beautiful family-friendly neighborhood in Southern California. Our home has 4 bedrooms, 3 bathrooms, and a nice backyard. There are excellent schools within walking distance of our home, as well as beautiful parks and playgrounds. We are also just a short 10-minute drive to the beach. There is a park near our house that we walk to every afternoon to let our daughter and our dog run and play. It's a beautiful park with a playground and a big grassy field. Throughout the year there are neighborhood activities such as the annual 4th of July and Christmas festivals, with live music, food, and crafts. They are always busy with all the families in the neighborhood and are a lot of fun!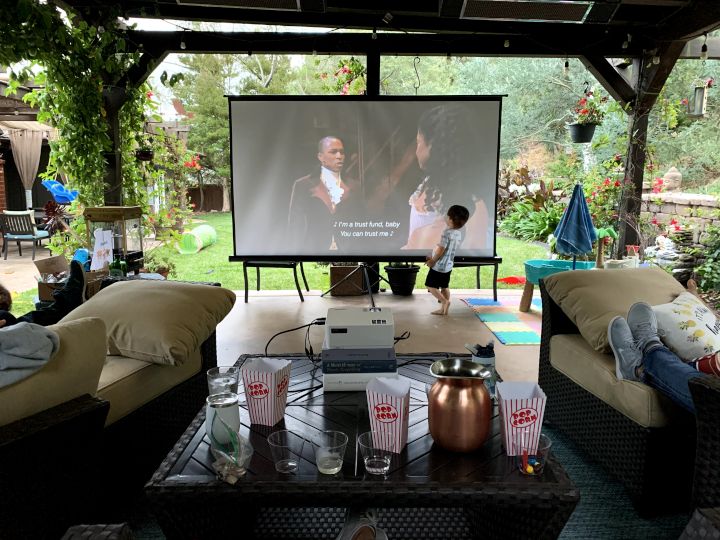 In addition to the parks and nearby beach, our city also has countless activities and attractions. We have a world-renowned zoo, safari animal park, and children's museums. Disneyland and Legoland are also just a short drive away.
Our Extended Families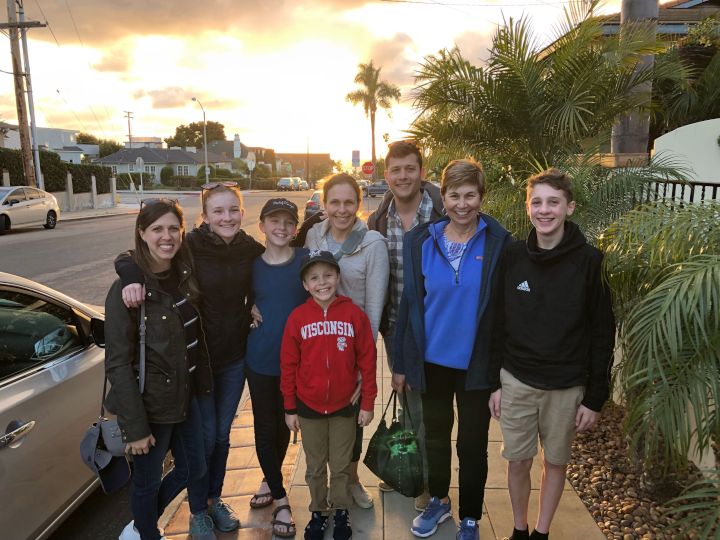 We both come from large close-knit families. Andy's side of the family is especially large. He has four older siblings, all of whom have children. In total there are 14 nieces and nephews ranging in age from 1 to 18 years old. They have appropriately nicknamed Andy "Uncle Awesome". He is always the first one to join in any game the kids are playing, dress up to go trick or treating, or start a cannonball contest in the pool. We absolutely love getting to watch each of the kids grow and to be a part of their lives.
Jessica's side of the family all live very close by and get together often. She has a brother and sister who both live in our neighborhood with their families, and her parents live just a few miles away. We frequently get together for BBQs, family dinners, and holidays. With three young kids and two more on the way it's always a lot of fun.
Everyone is so excited for us and supportive of us as we pursue adoption again to grow our family. They are all waiting with open arms to welcome a child into the family.
From Us to You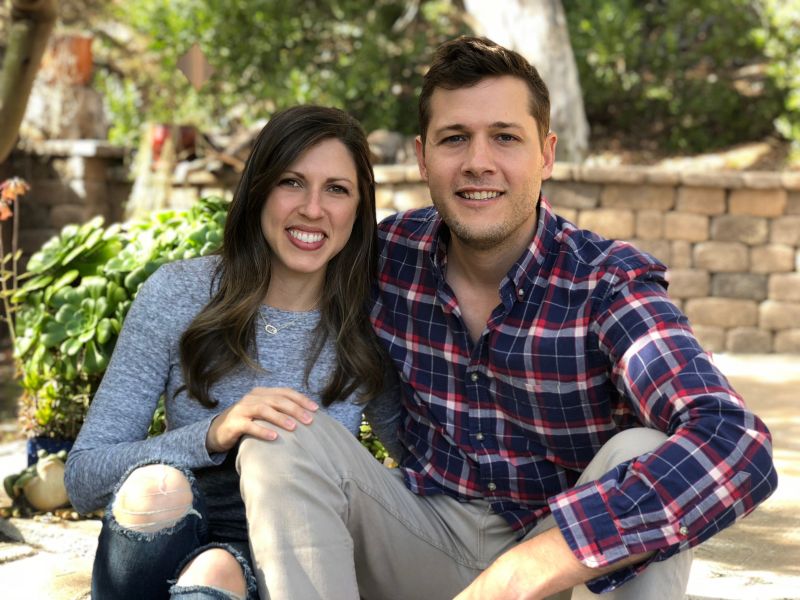 We can only begin to imagine what you must be feeling as you sit here reading our profile. We can guess that you might be filled with some of the same emotions we are feeling - nervous about the uncertainty of it all, and anxious for what the future holds. We know that the decision you are considering for your child is made purely from love and selflessness. And while we may not know you yet, it says so much about your strength of character and the love you have for your child. If you were to choose us to raise your child you would be blessing us with the greatest gift we could ever imagine.
Family is something we connected on immediately when we met nearly nine years ago. We both come from large close-knit families and have always wanted the same for ourselves. Both of our parents recently celebrated their 50th wedding anniversaries and we feel so lucky to have such great examples of marriage and parenthood to model ourselves after. Having gone through the struggle that we did to start our family we now appreciate it so much more than we imagined, and we never take a moment of it for granted. Becoming parents has been the greatest joy of our lives, and watching our daughter grow and learn has only reinforced our desire to expand our family.
Our lives are filled with laughter, adventure, and family. Living in Southern California allows us to be outdoors and active all year long and we love to take advantage of that. We enjoy hiking, long walks, or playing at the beach. Much of our social time is spent with family. Jessica's family gets together almost every Friday night for dinner, and often sees each other during the week as well. We see Andy's family several times throughout the year, whether it's a big family vacation, or we are visiting each other's hometowns. They are all just as excited for us to grow our family as we are!
Education is very important to us and we will ensure that your child goes to the best schools and has the opportunity to attend any college they choose. We were both lucky enough to have had the same opportunity given to us by our parents, and we value the fact that we were able to explore the education and career paths we wanted, with full financial support, and encouragement.
We also believe that having a worldly and cultural education is equally important. Traveling to different parts of the world, experiencing new cultures, and stepping outside of your everyday life are so important in developing compassion, respect, and understanding for people and places that are different from our own. We have both traveled a lot with our families growing up, and together as a couple. Experiencing new places together is something we cherish and look forward to sharing as a family in the future. When we travel we love to learn about the local history, explore the outdoors, and even try foods we may not usually eat.
We are both open and honest people and plan to always be open with your child about where they came from, their family history, and how much they are loved not just by us, but by you and your family as well. Not only do we want them to know where they came from, we what you to know how far they've gone. We hope to share photos, emails, and phone calls to keep you updated on how they have grown and the activities they are involved in, if that is something you desire.
Thank you for taking the time to learn a little bit about us. We hope that whatever decision you make you find peace and comfort in it. It's a brave and selfless thing you are considering, and we admire you for that. Know that if you were to choose us to raise your child they would be met with overwhelming and unconditional love not just from us, but from everyone in our lives.
Andy & Jessica
Favorites
Actor
Christian Bale
Chris Pratt
Actress
Frances McDormand
Scarlett Johansson
Author
Alexandre Dumas
JoJo Moyes
Book
Unbroken
Extremely Loud and Incredibly Close
Cartoon
Family Guy
Bob's Burgers
Childhood Memory
Visiting Disney World for the first time with my family
Annual family ski trip with our cousins
Children's Book
Where the Sidewalk Ends by Shel Silverstein
Bunny Roo, I Love You
Classic Movie
Jaws
When Harry Met Sally
Day of Week
Saturday
Saturday
Dessert
Ice Cream
Ice Cream
Disney Movie
Aladdin
The Little Mermaid
Dream Vacation
African Safari
Greek Islands
Family Activity
Going to the park
Going to the beach
Flower / Plant
Tulips
Sunflower
Form of Exercise
Running
Spin and Pilates
Holiday
Christmas
Thanksgiving
Holiday Song
Baby Please Come Home by Darlene Love
"All I Want for Christmas is You" by Mariah Carey
Holiday Tradition
Opening up one present on Christmas Eve
5K run on Thanksgiving morning
Ice Cream
Cookie Dough
Vanilla
Junk Food
Nachos
French Fries
Leisure Activity
Going to the movies
Reading
Memory with a Child
Meeting Hannah for the first time
Holding Hannah for the first time
Memory with Spouse
Our wedding
Traveling to Europe together
Movie Munchie
Popcorn
Gummy bears
Movie Quote
"Life's a garden, dig it." - Joe Dirt
"When you realize you want to spend the rest of your life with somebody, you want the rest of your life to start as soon as possible."
Movie Type
Action
Drama or Romantic Comedy
Musical
Book of Mormon
Les Miserables
Musical Group
Kings of Leon
Alabama Shakes
Nursery Rhyme
Itsy Bitsy Spider
Rock a Bye Baby
Olympic Event
Swimming
Gymnastics and Swimming
Personal Hero
My mom
My grandmother
Quality about my Spouse
Kindness
Sense of humor
Quote
"You miss 100% of the shots you don't take." - Wayne Gretzky
"Don't cry because it's over, smile because it happened." - Dr Seuss
Restaurant
Italian
Starlight (our first date spot)
Shopping Store
J Crew
Nordstrom
Song
Soul to Squeeze by The Red Hot Chili Peppers
Rainbow by Kasey Musgraves
Sport to Play
Tennis
Tennis
Sport to Watch
Football
Football
Sports Star
Matt Forte
Simone Biles
Sports Team
Chicago Bears
Chicago Bears
Superhero
Batman
Wonder Woman
Thing to Cook
Homemade pasta
Anything on the grill
Time of Day
Sunset
Early morning
Tradition
Dinner with family
Friday night family dinners
TV Show
Breaking Bad
Friends
TV Show Character
Peter Griffin
Rachel Green
Get in Touch
Provide more information, so American Adoptions can connect you with this family.
---