1-800-ADOPTION
Thank you for viewing our profile
If you would like to learn more about us, please call 1-800-ADOPTION (2367846), fill out the form at the bottom of our on-line profile page, or email us at bp_information@americanadoptions.com.
To revisit our on-line profile page and view our profile video at American Adoptions, simply use your mobile phone to scan the QR code on the right. We are looking forward to hearing from you!
Adam & Mattie
We have always known that adoption would be a part of our story; now we know it is the time for this chapter to be written. Thank you for reading our profile and choosing life for your beautiful baby. We cannot wait to welcome another precious gift into our home!
About Us
Job
Product Manager
Spanish Teacher
Education
Bachelor's Degree in Business
Master's Degree in Education
Relationship
Legally Married
Addressing Cultural Diversity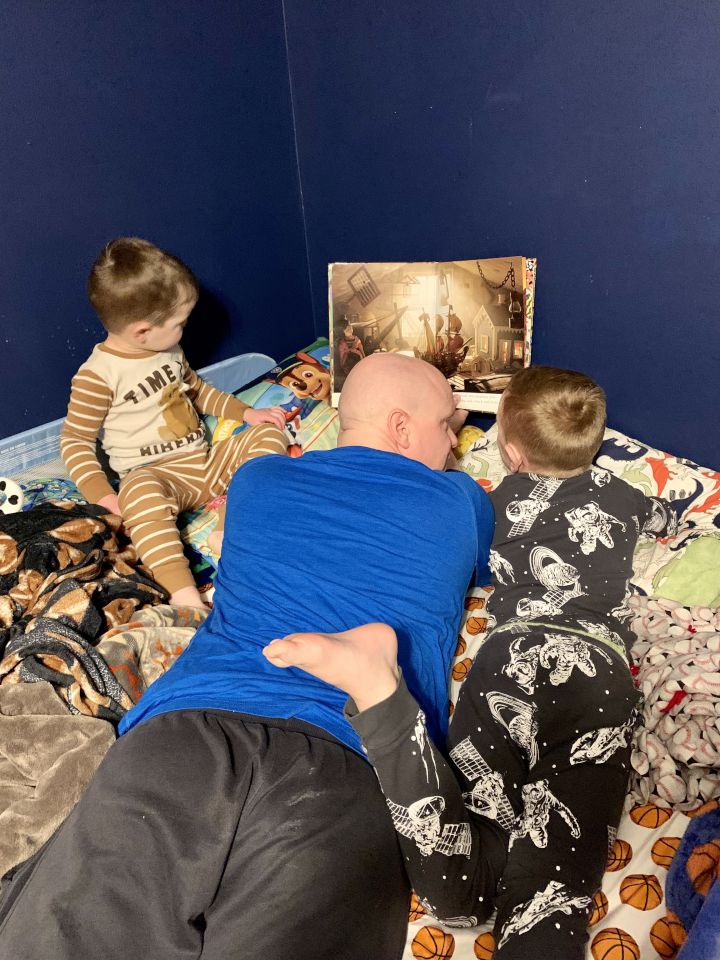 We know that transracial adoption will expose us to a world we have never experienced. Our child is going to see the world through a very different lens than we do and we do not want them to feel isolated in that experience. We will support our son or daughter by making sure they understand where they come from. We will be sure to educate ourselves and listen to other perspectives, especially those of transracial families. We will also make sure that our son or daughter sees themselves represented in our home through pictures, decorations, and children's books.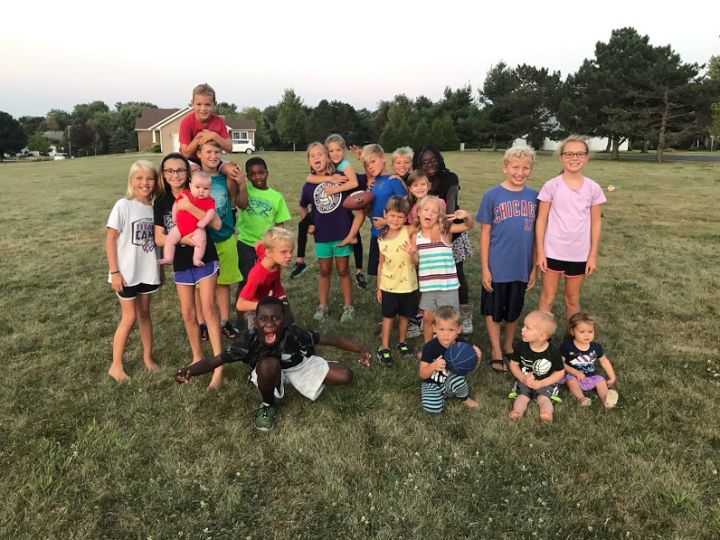 We have two neighbor kids that were adopted from Congo and are now in elementary school. One is a boy and the other is a girl, and we hope that they can be mentors to our adopted child as they grow up. Our families are very involved in each other's lives, and it is our hope that this relationship will foster support for our child as they share their experiences with someone that looks like them.
How We Met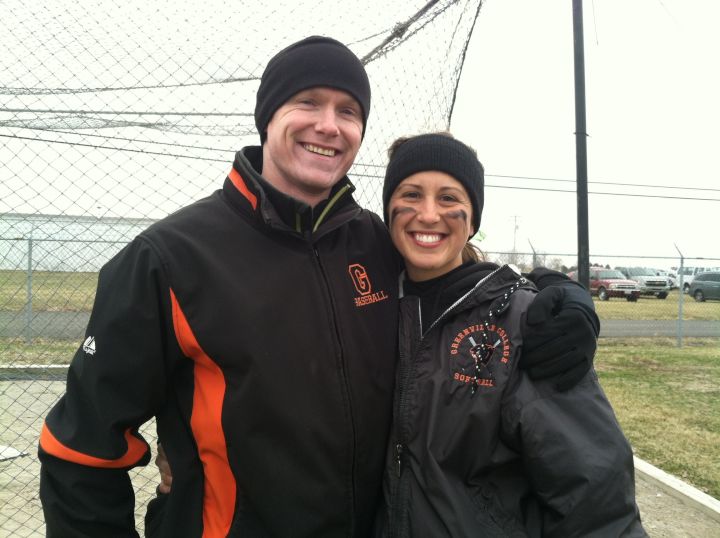 We met in college. Adam was a sophomore and Mattie was a freshman. We attended a small Christian college, so everyone knew everyone. We first talked at a powderpuff football game in the fall of Mattie's freshman year, but at that point we were just acquaintances.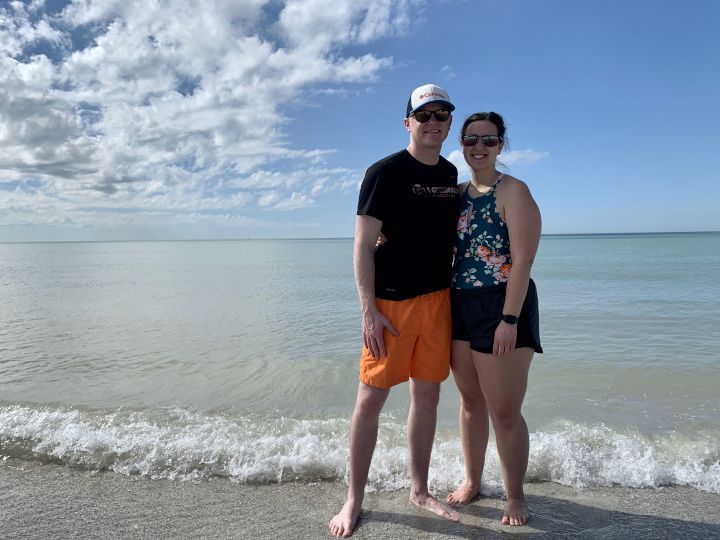 Adam played baseball and Mattie played softball, and we shared a practice facility. We would see each other often, but did not really connect until we started hanging out through mutual friends. It all started with a game of "Apples to Apples" in the student union, which led to a movie date at the local theater. And now the rest is history!
Qualities We Love, Admire and Respect in Each Other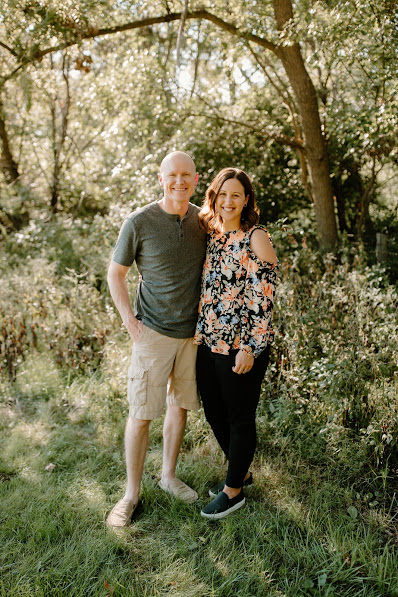 Mattie About Adam: Adam is the most people-oriented person you will ever meet. He is always going out of his way to help others and make sure they are comfortable. This translates directly into his parenting. I always knew he would be the best Dad, and now that I have seen it in action, I can say he has met and exceeded my expectations. Our boys adore him; Daddy coming home from work is the highlight of our day. As soon as he walks into the house, he is dialed in and ready to be a Dad and husband. He makes sure the boys understand that Mom always comes first and that Mom and Dad are always a team. He loves fiercely and without restraint. The world needs more Dads like Adam!
Adam About Mattie: Mattie is the best. She is a loving, hard working momma/wife, who puts her all into everything she does. When I think of her the words solid and consistent come to mind. She always takes care of her boys (me included) and puts our needs above her own. She is the glue that keeps our family and our lives together. Mattie loves to play outside with me and the boys. She is always playing baseball, volleyball or going on walks and is very active and engaged. I appreciate her getting on the floor and reading to the boys or when she hides in the closet during hide and seek. She is always good for a funny movie quote and has a great sense of humor. Her character is unquestioned and she is the most genuine person I know.
Photos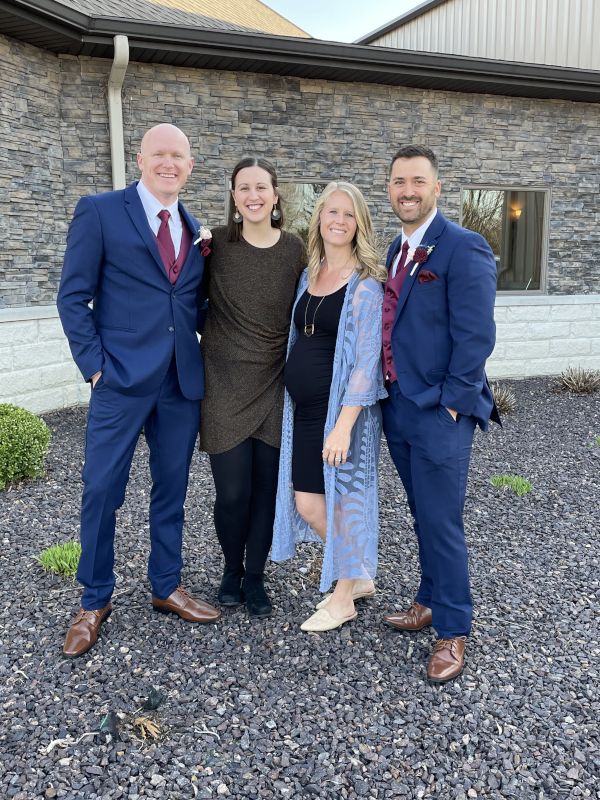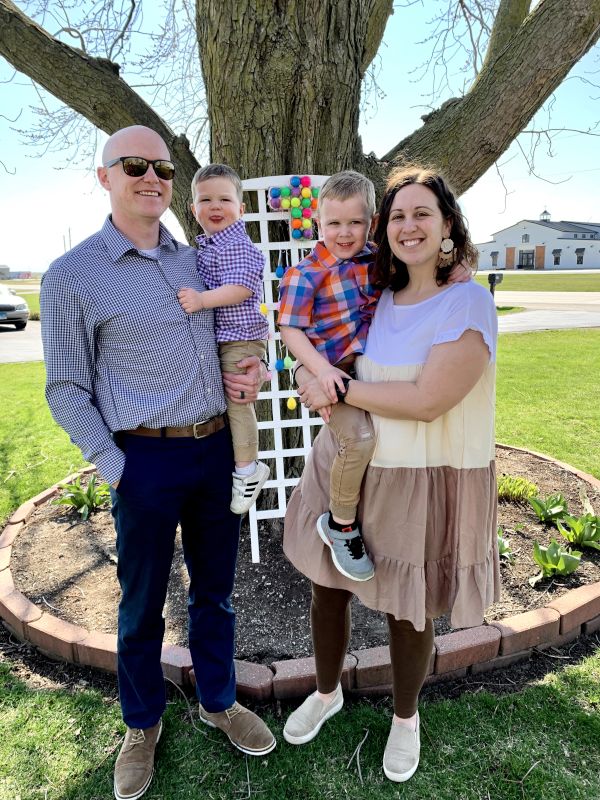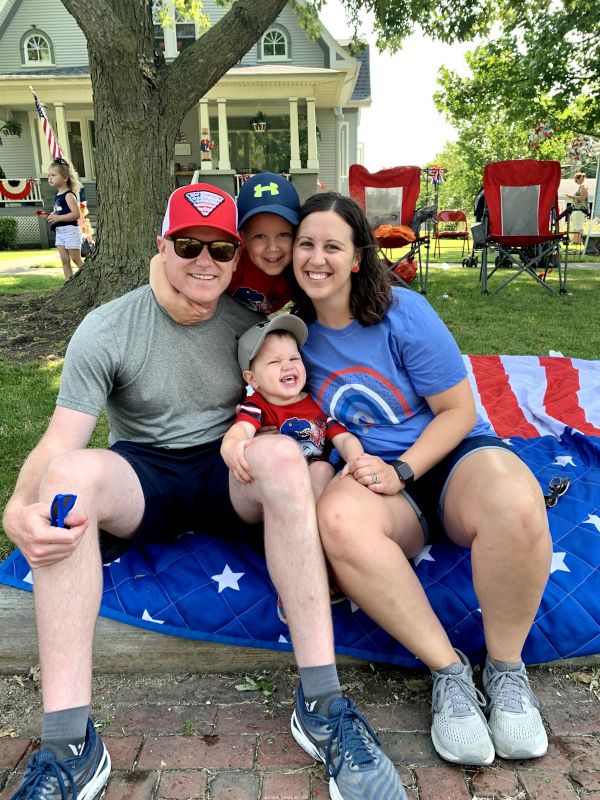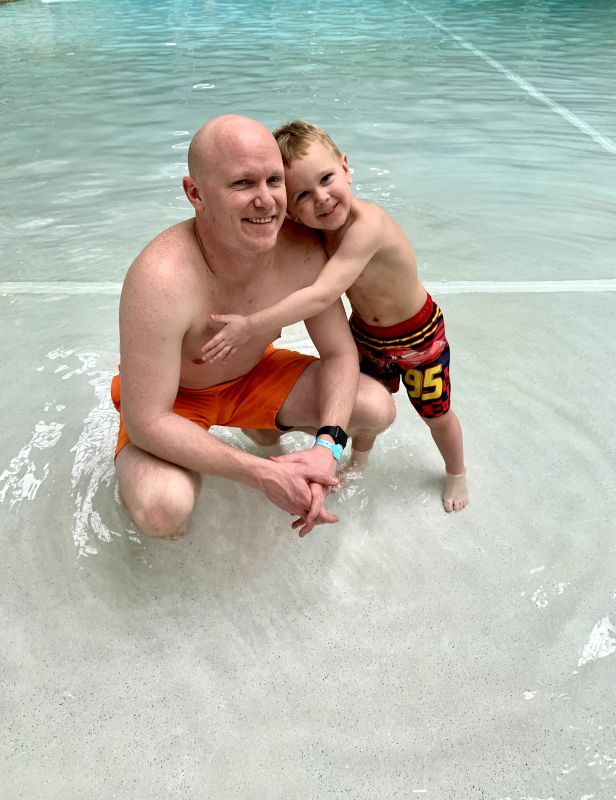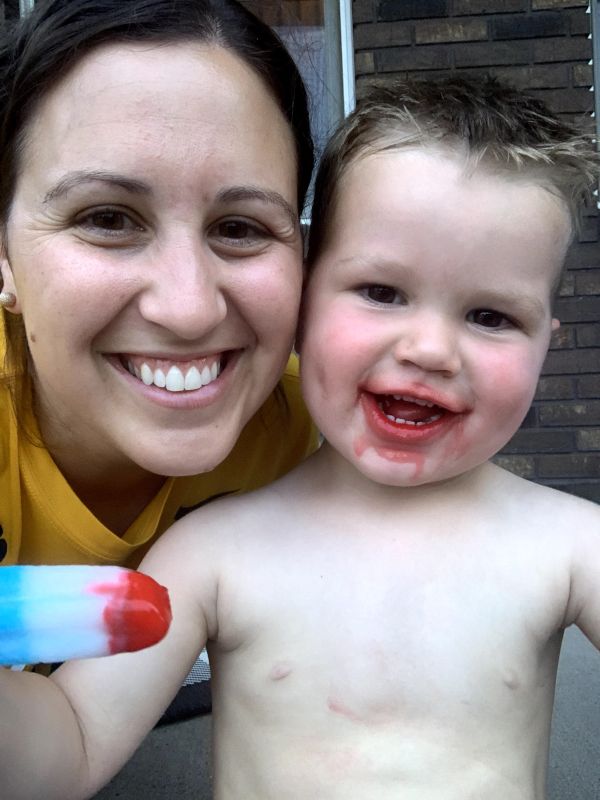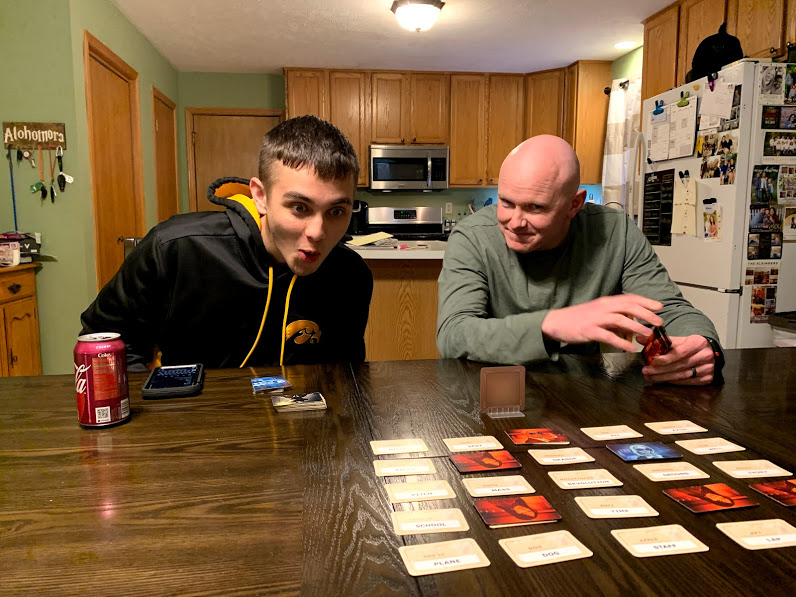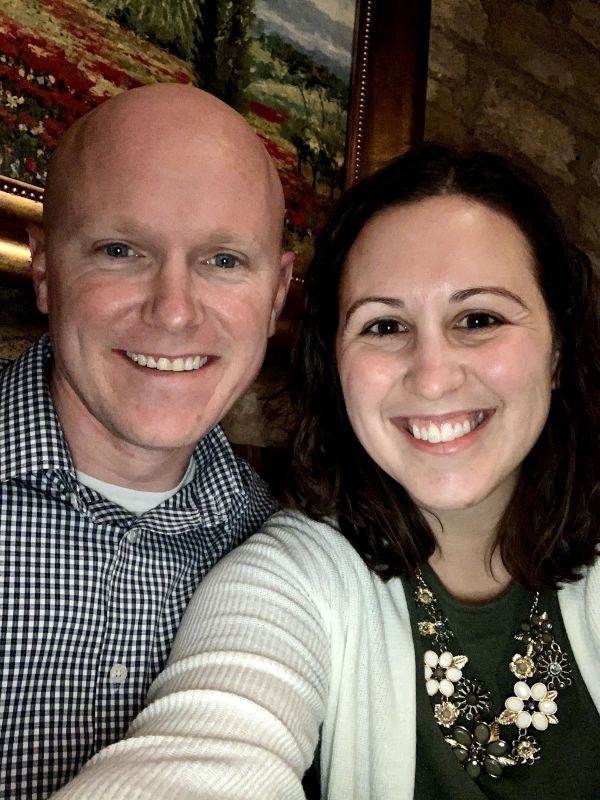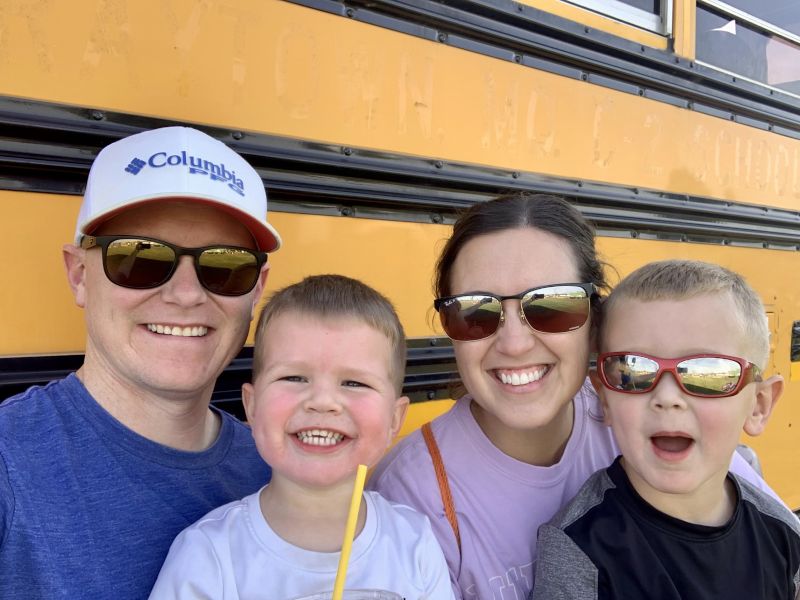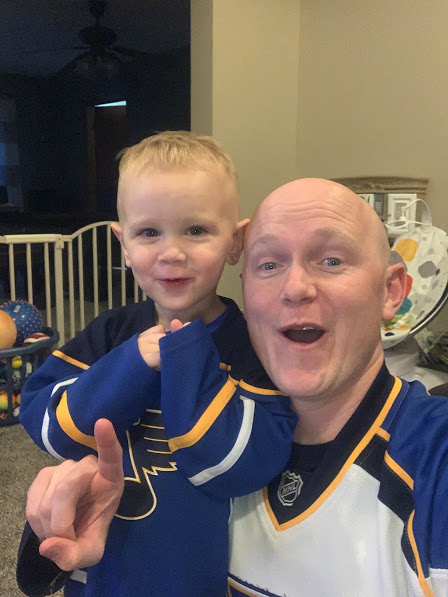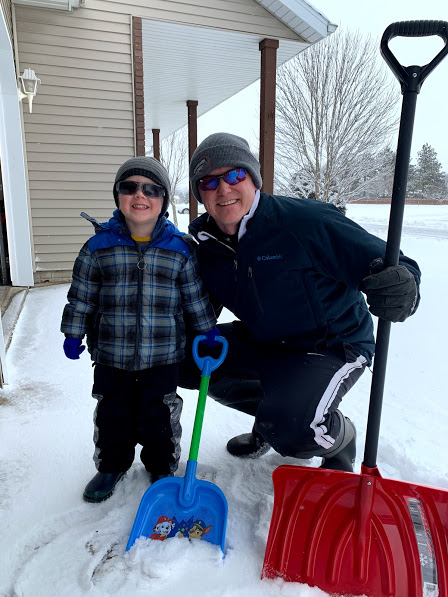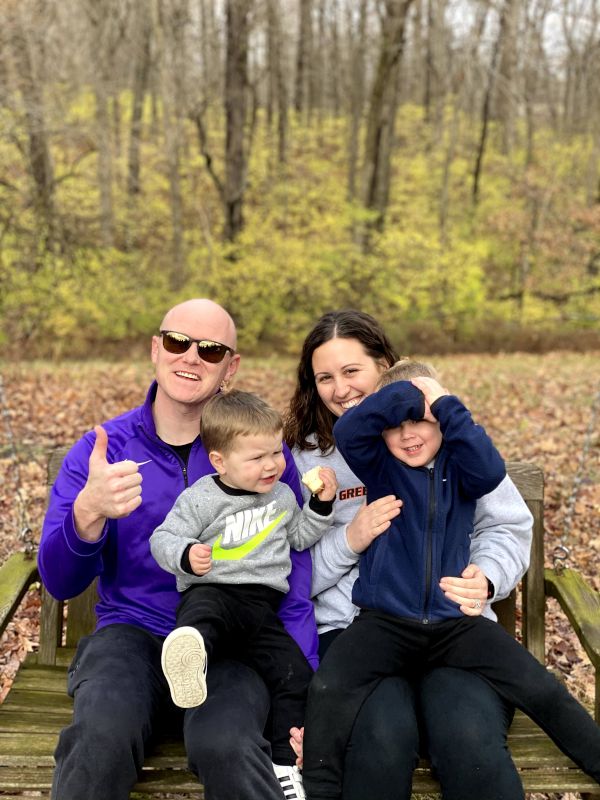 ×
1 / 12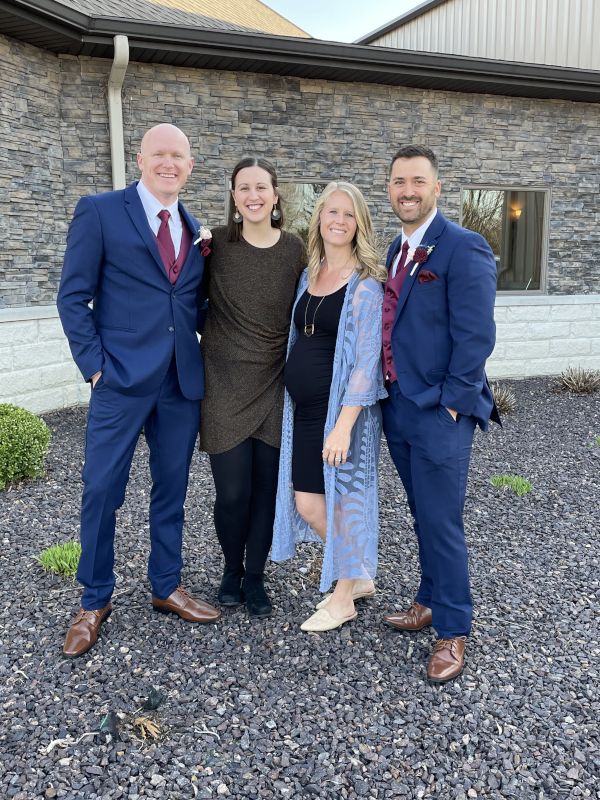 2 / 12
3 / 12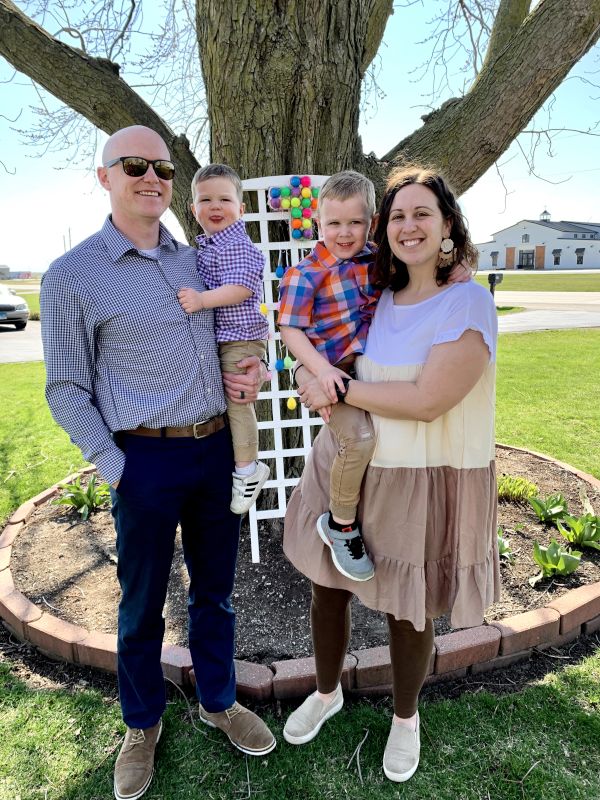 4 / 12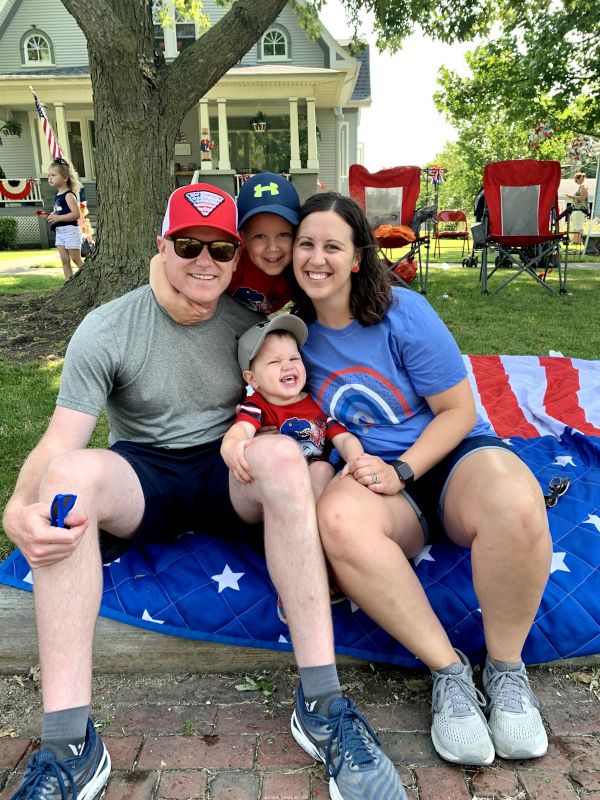 5 / 12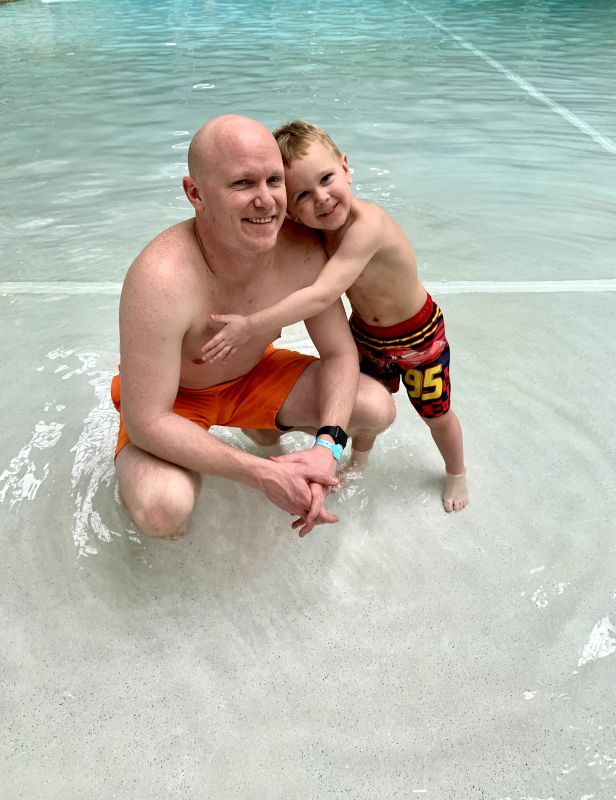 6 / 12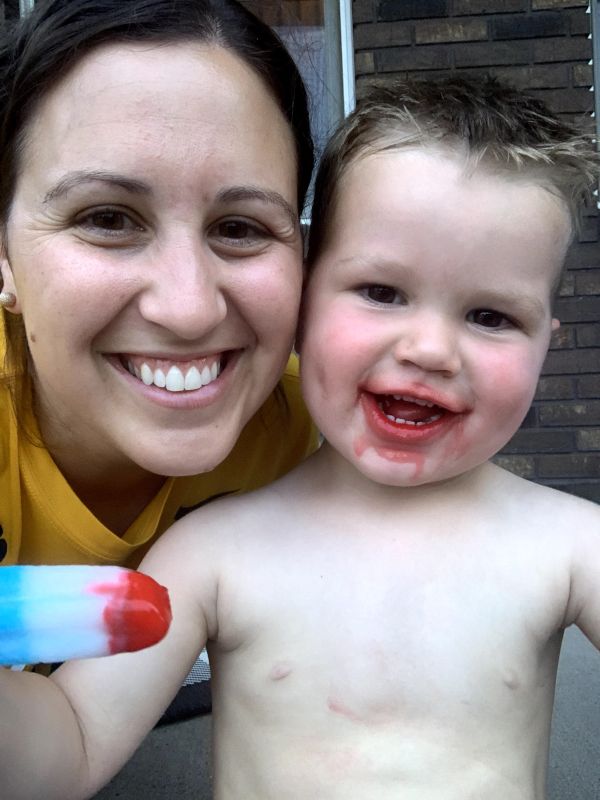 7 / 12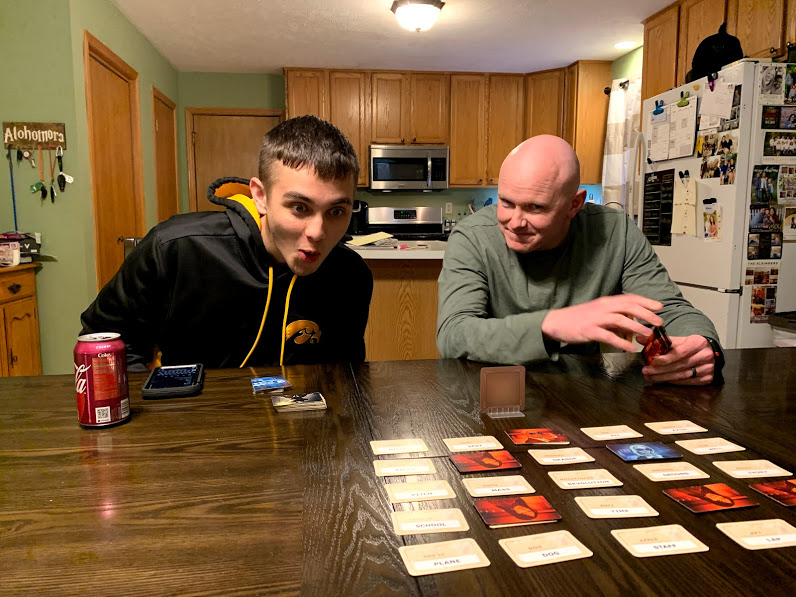 8 / 12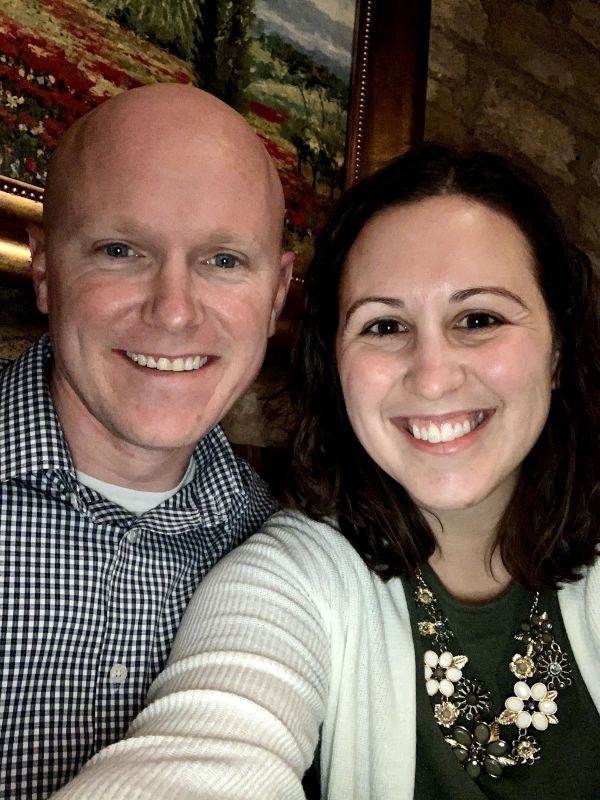 9 / 12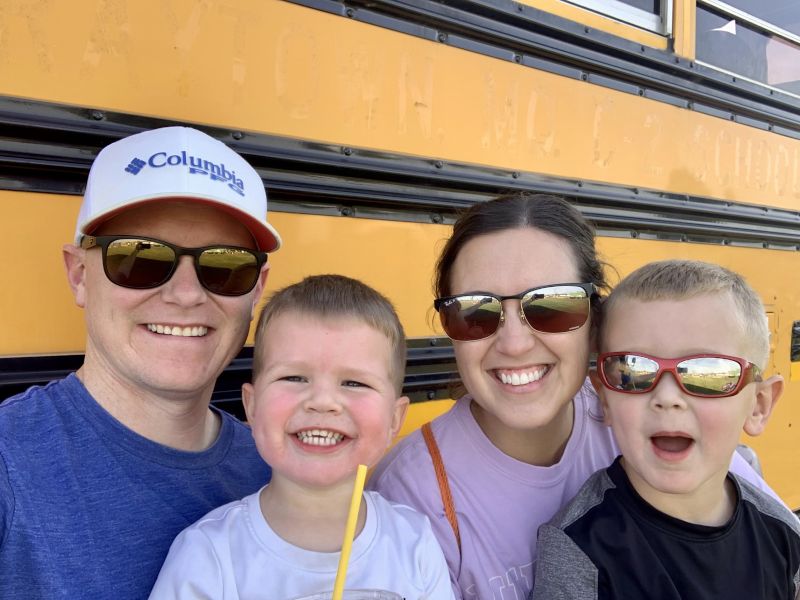 10 / 12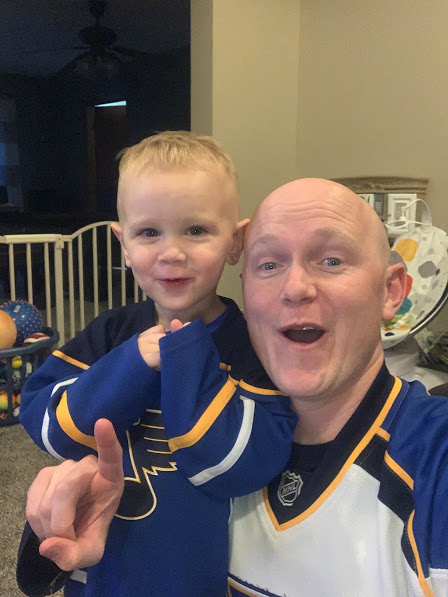 11 / 12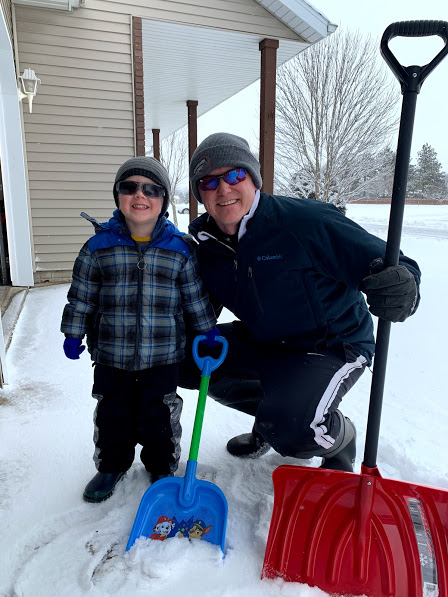 12 / 12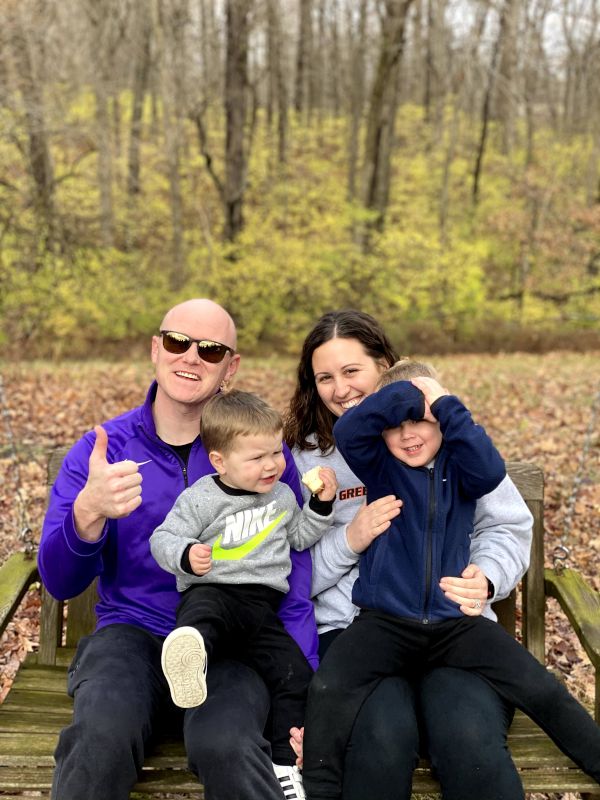 ❮
❯
Our House and Neighborhood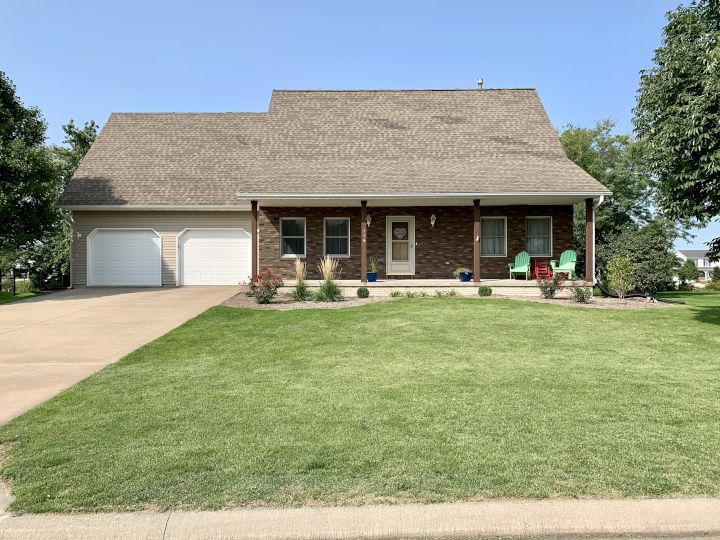 Our neighborhood is one of the biggest blessings in our life. We live on a street that consists almost entirely of young families and members of our church. It is a little community all in itself, and we absolutely love it. We are actually one of the smaller families with only two children, and our boys are some of the youngest. The older kids on the street are great to our boys and love playing with them. We go outside every night after dinner to see who is out and about, and we play until bedtime.
Our house has 5 bedrooms and 3 bathrooms. One of the bedrooms is used as a playroom above the garage that holds all of our toys and winter fun! That is our favorite room in the house, but mostly we love being outside.
We love playing in the front yard and often other kids will join us. We have a reputation of being the "sports" house on the street because we have lots of sports equipments. The neighborhood kids love it, and we love having them!
Our Extended Families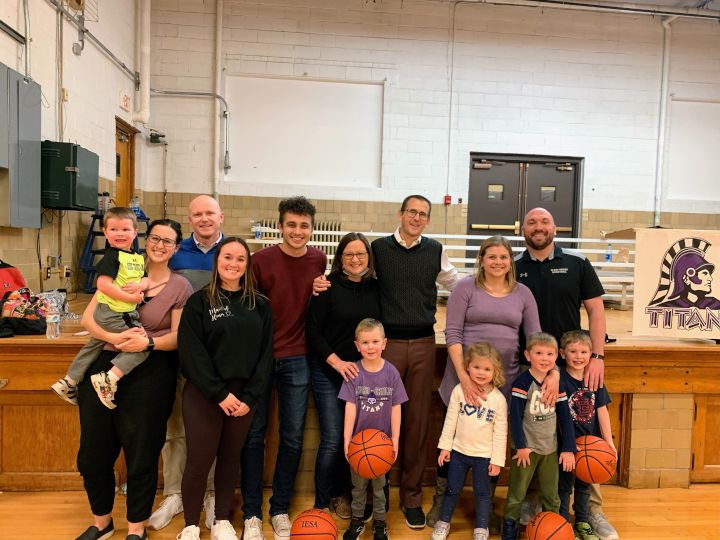 Mattie's family all lives in the area. Her mom is able to watch our boys every Monday along with our niece and nephews. Our kids especially enjoy these days because they get to spend time with their cousins while Mom is at work. They are all very close in age and love playing together. Mattie's parents, sister and her family all attend the same church and often have lunch together after church on Sundays. Adam's family lives in the same state, but a few hours away.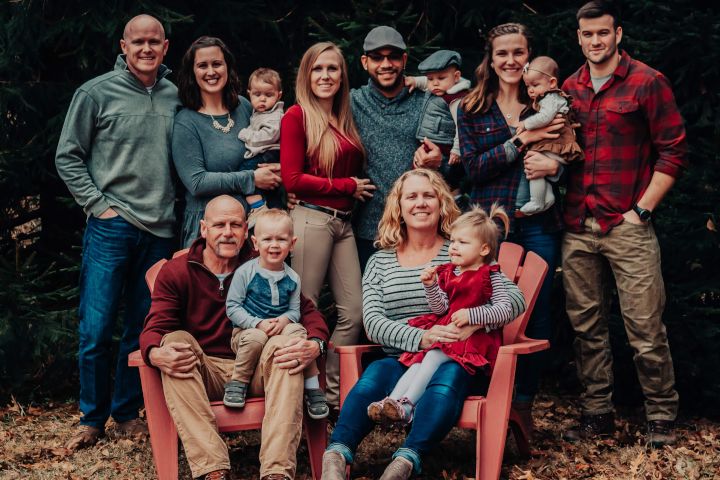 Adam's mom drives up about twice a month to watch our boys while Mattie is at work in the morning. These days are very special for everyone since we don't get to see Adam's parents as much as we would like. Adam's sisters live across the country so we typically only see them on holidays.
When we do all get together, we love getting to see our kids spend time and play together. We hope that as our kids grow older, it will become easier and easier to go visit our family that lives out of state.
From Us to You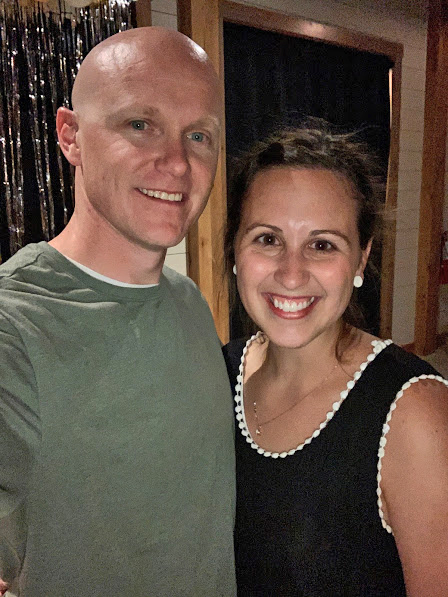 First of all, thank you. Thank you for choosing life for this baby and doing what you believe is best for your child. We cannot imagine the turmoil you must have been experiencing these past several months. Our love for our children is all-consuming which has led you to this decision. A decision that we do not take lightly, and we will make sure our child knows how much their birth parents loved them.
Our child will know from a very young age that their birth mom loved them so much and wants to know about their life. We will not claim to be his or her "only parents" because that is simply not the case. We may be raising them, but you brought them into this world, and we will be sure that our child knows where they come from. We will give our child all of the information that you want us to about their story. Where we come from is part of what shapes our identity and we want our child to be able to be confident in who they are. We will not tiptoe around the topic of adoption and birth parents because it is as much a part of our story as it is theirs. We will discuss their birth parents and the communication we have had with them. We will share letters, emails, pictures of special occasions, and other highlights of their life with you.
We have been married for almost seven years and have been on our parenthood journey for the last three. We have two sons, ages three and one, and we feel prepared to welcome another child into our home. We feel that we are gaining an extended family through adoption, and we are thankful that you are considering us to walk this journey with you. We know this is not just "our" adoption journey, but yours as well. The pain you must be feeling, we can truly only imagine. We pray that you will also feel hope through this adoption process. Hope for your child and hope for yourself. Although there is much brokenness in the world, there is also much goodness. We hope that we can raise all of our children to recognize this but choose to be the good. There is hope for you. There is hope for your baby.
You will not be forgotten. We will make sure our child remembers their roots and the greatest love possible that came from their birth parents. You are not "giving your child up." You are not giving up on them, and neither will we. We will love them fiercely and do our best to raise them up in an environment that honors your decision.
We hope many things for this adoption journey. But most of all, we hope that you experience hope. We hope you don't see this as an end, but as a beginning. The beginning of what we pray will be a beautiful story.
Adam & Mattie
Favorites
Actor
Paul Rudd
Andrew Garfield
Actress
Reese Witherspoon
Emma Stone
Author
Dan Brown
JK Rowling
Book
Where the Red Fern Grows
Harry Potter
Candy Bar
Butterfinger
Reese's Cups
Cartoon
Looney Tunes
Winnie the Pooh
Childhood Memory
Summer nights at the baseball diamond
Summer sports
Children's Book
Go, Dog, Go!
Go, Dog, Go!
Classic Movie
Airplane
The Sandlot
Disney Movie
Lion King
All of Pixar
Dream Car
Black Truck
Mini-van
Dream Vacation
Baseball stadiums
Hawaii
Family Activity
Playing sports
Playing together
Flower / Plant
Trees
Daisies
Form of Exercise
Running
Lifting
Holiday
Thanksgiving
Fourth of July
Holiday Song
What Child Is This
Carol of the Bells
Holiday Tradition
Football on Thanskgiving
Watching Home Alone 2 after Christmas Eve Church
Ice Cream
Chocolate
Chocolate Peanut Butter
Leisure Activity
Badminton
Swimming
Memory with a Child
Playing sports with my sons
Summers with my sons
Memory with Spouse
Honeymoon to different ballparks
Honeymoon to different ballparks
Movie
Sandlot
Remember the Titans
Movie Munchie
Popcorn
Candy
Movie Quote
Heroes get remembered, but legends never die.
"You make sure they remember, forever, the night they played the Titans."
Musical Group
Brooks & Dunn
Lady A
Nursery Rhyme
Row, Row, Row Your Boat
Old McDonald
Olympic Event
Curling
Gymnastics or Swimming
Personal Hero
My Grandpa
My Dad
Play
West Side Story
Hamilton
Poet
Shel Silverstein
Shel Silverstein
Quality about my Spouse
Consistent
Servant-hearted
Quote
Never let the fear of striking out keep you from playing the game.
"We are not made for the mountains, for sunrises, or for the other beautiful attractions in life - those are simply intended to be moments of inspiration. We are made for the valley and the ordinary things of life and that is where we have to prove our st
Restaurant
Chick-fil-A
Jimmy Johns
Sandwich
Chick-fil-A Breakfast Sandwich
Turkey Sub
Scripture
1st Corinthians 6:11 "And such were some of you. But you were washed, you were sanctified, you were justified in the name of the Lord Jesus Christ and by the Spirit of our God."
2 Timothy 1:7 "for God gave us a spirit not of fear but of power and love and self-control."
Shopping Store
Dick's Sporting Goods
Maurice's
Song
Red Dirt Road
American Honey
Sport to Play
Sand Volleyball
Volleyball
Sport to Watch
Football
Volleyball, Softball, Baseball
Sports Star
Tiger Woods
Anthony Rizzo
Sports Team
St. Louis Cardinals
Chicago Cubs
Subject in School
History
Spanish
Superhero
Captain America
Batman
Thing to Cook
Biscuits and Gravy
Sweets
Time of Day
Evening
Evening
Tradition
Food at the Ballpark
Summer vacations
TV Show Character
Michael Scott
Cory Matthews
Type of Music
Country
Country
Vacation Spot
Cabin on a Lake
The ballpark
Video Game
Tiger Woods 2004
Nascar 2000