1-800-ADOPTION
Thank you for viewing our profile
If you would like to learn more about us, please call 1-800-ADOPTION (2367846), fill out the form at the bottom of our on-line profile page, or email us at bp_information@americanadoptions.com.
To revisit our on-line profile page and view our profile video at American Adoptions, simply use your mobile phone to scan the QR code on the right. We are looking forward to hearing from you!
Ben & Sharla
Thanks for taking the time to look at our profile and learn a little bit about us. We know that adopting is the right way for us to grow our family and we're looking forward to the new relationships it will bring into our lives. We have a lot of fun together, and have a lot of love to share!
About Us
Job
Data scientist
Occupational Therapist
Education
Doctoral Degree in Operations Research
Master's Degree in Occupational Therapy
Relationship
Legally Married
Our Leisure Time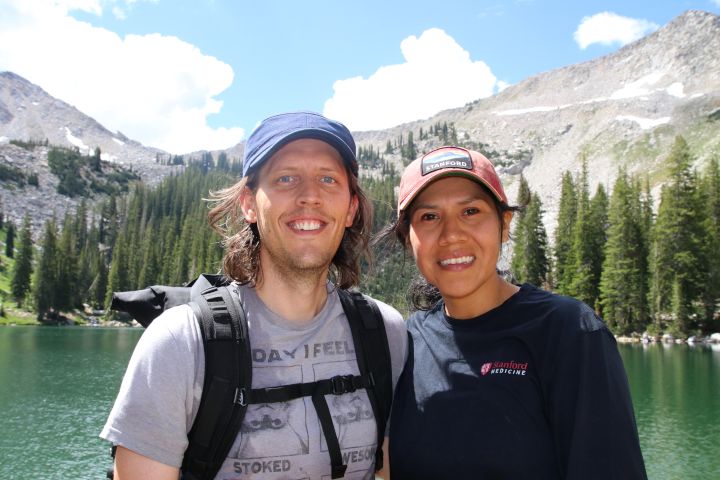 We love to travel. A lot of our travel is to visit our family spread out around the country, but we also enjoy taking trips to other countries. We love experiencing new cultures, seeing incredible places, and trying new foods. We especially love wildlife, and Ben has a hobby of photographing the animals (and especially birds) that we see. We also love hiking in the mountains, and camping together. No camping trip is complete for us without hot dogs and smores!
Sharla is a talented baker, she loves baking and makes the most delicious chocolate chip cookies ever. She likes learning new skills, and last year taught herself how to make croissants. Ben loves to sail and we love sailing in new places.
We also enjoy watching and attending sporting events. When we have downtime at home we also enjoy reading. Most nights we read together in bed a little before going to sleep.
All of these things that we love to do are great for doing with a child. We look forward to sharing these hobbies and experiences with them.
Our Cultural Heritage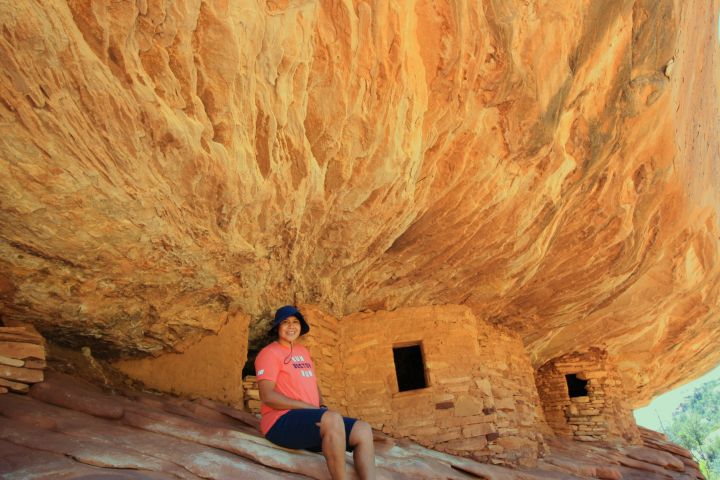 Sharla is full-blooded Native American. For part of her life she grew up on an Indian reservation. Her unique heritage is an important part of her life, and our family. Growing up her family would go to pow wows to watch the Native American traditional dances and gather with friends and extended family. This is still important to her, and attending local pow wows is something that we now do together as a family. We both love seeing the dancing and eating traditional Native American foods. Sharla also makes delicious fry bread at home!
Another part of her Native American culture is looking outward and having a life focused on building up others. Sharla learned this well from her Dad, who spent his career as a substance abuse counselor helping Natives to overcome addiction. Her parents taught her the importance of an education - despite growing up poor on a reservation, nearly all of her siblings completed college. She learned from childhood how to carry her culture with her as a source of strength throughout her life.
Our Life Priorities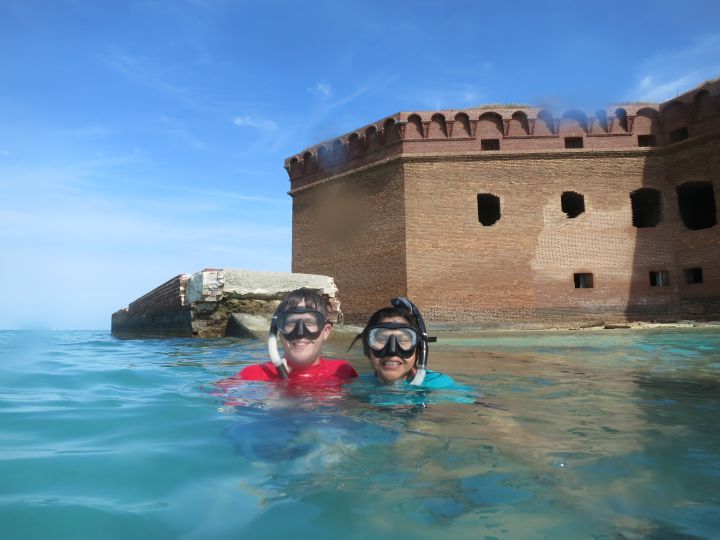 Our top priority is family. We always spend Christmas with family, usually traveling to two different states to visit both Sharla and Ben's families. We often spend other holidays with family too, like last year we spent Thanksgiving with Ben's family (we all ran a 5k together!), and we spent July 4th barbecuing with Sharla's family (we made matching red, white, and blue tie-dye shirts for everyone in the family!). When we're at home, we make it a priority to spend time together. No matter what we're doing (hiking, watching movies, grocery shopping…) it's always better together! We put each other first, and make sure that the other person feels loved and supported at all times.
God is another top priority for us. God has supported us throughout our lives, and has led us to this path of adoption. As Christians, we believe that the best way we can serve God is to serve others - this is how we "love our neighbor as ourselves" like Jesus said. We both enjoy helping out in the community. We always feel blessed to have the opportunity to help and to love others in the way that we know God loves them.
Photos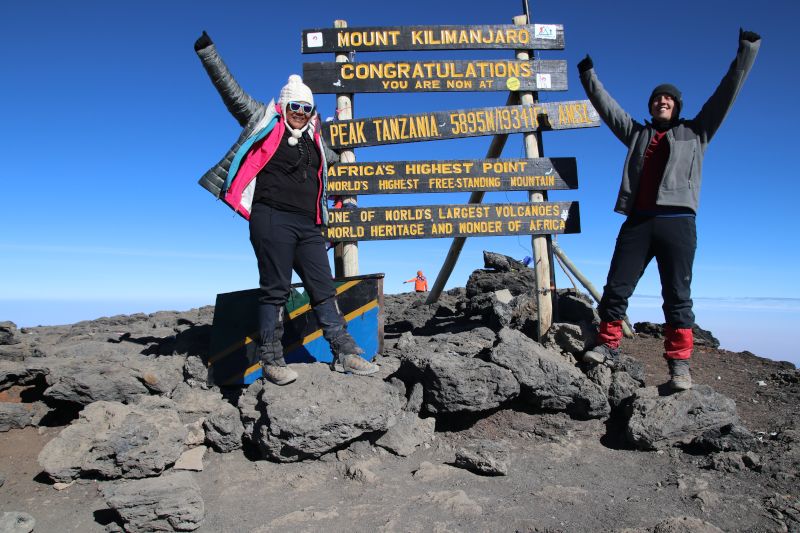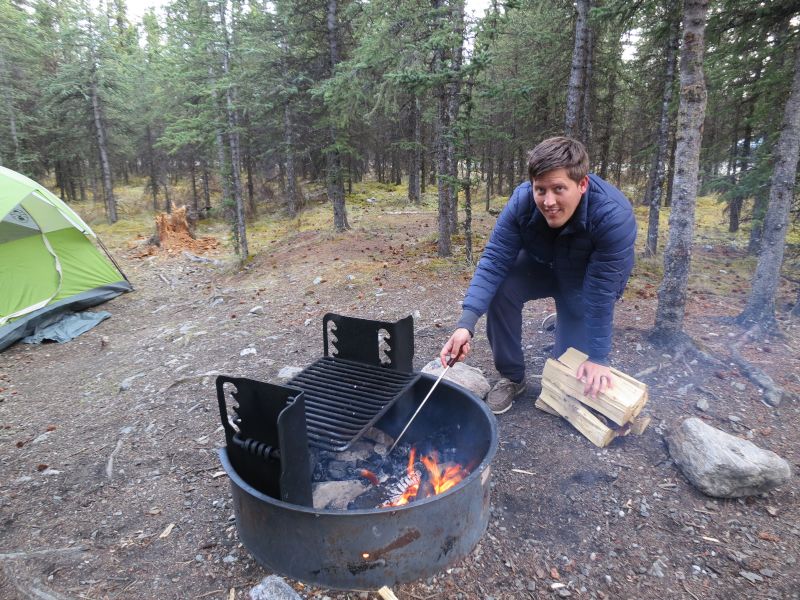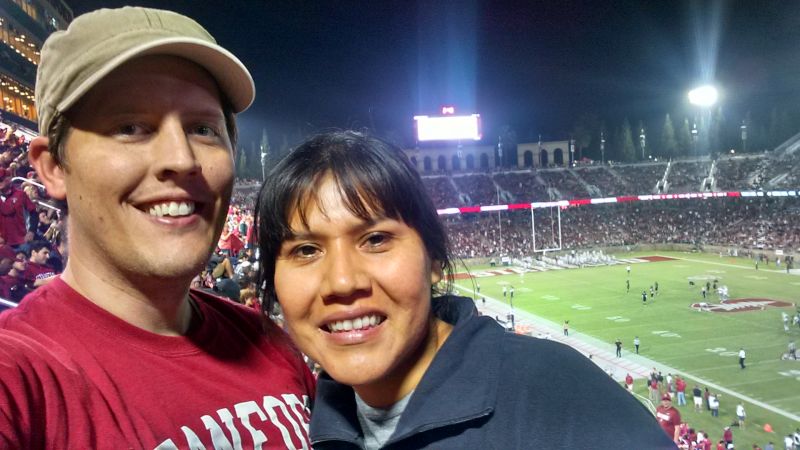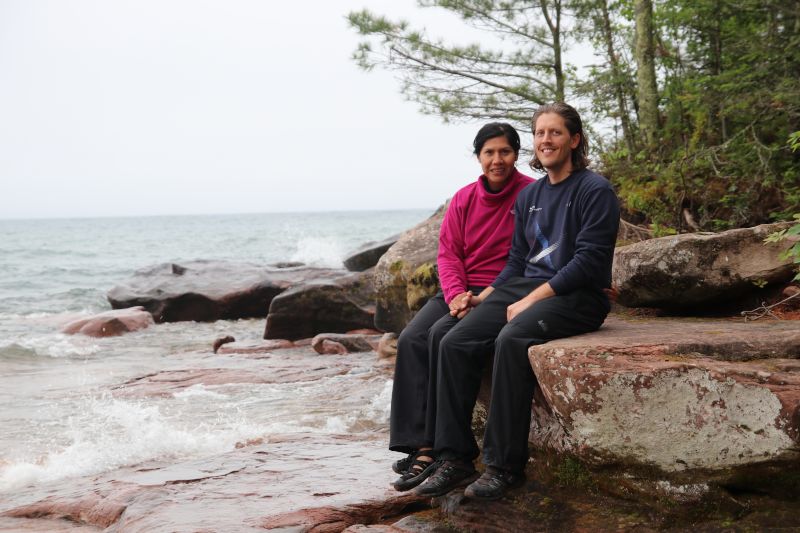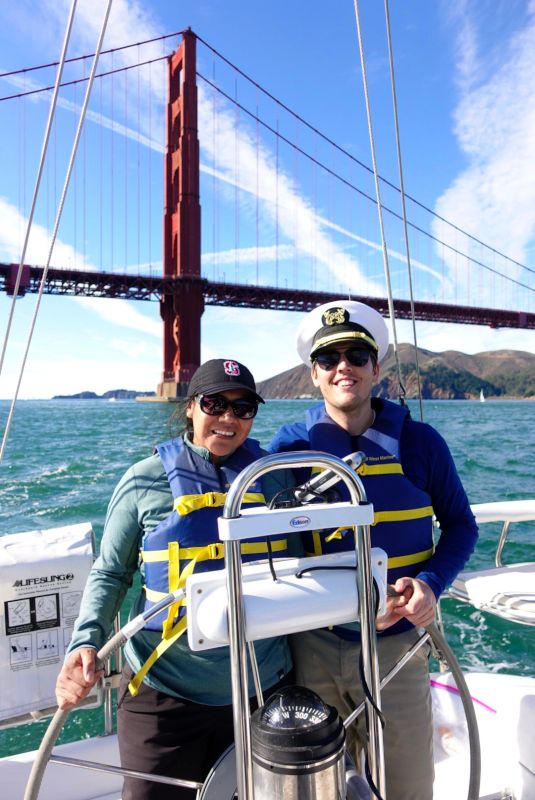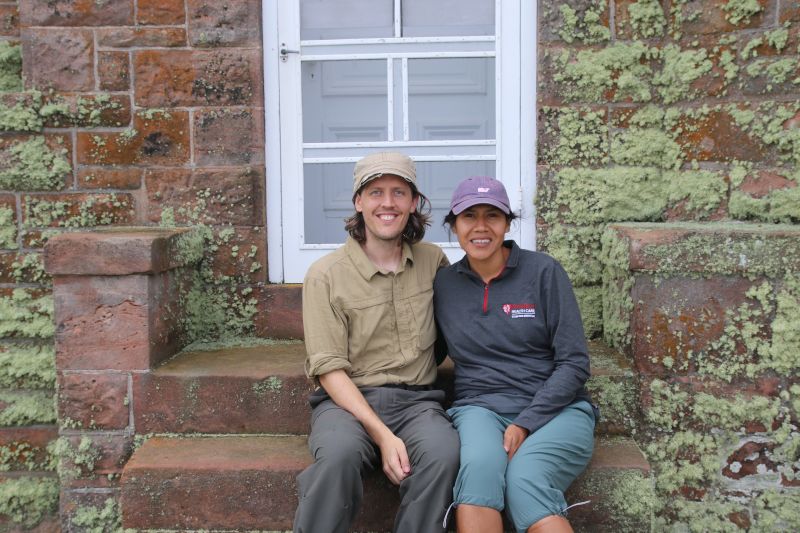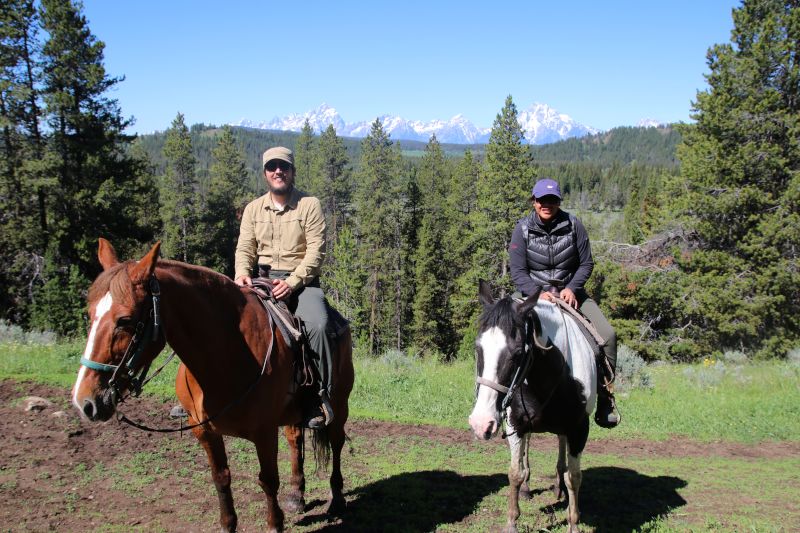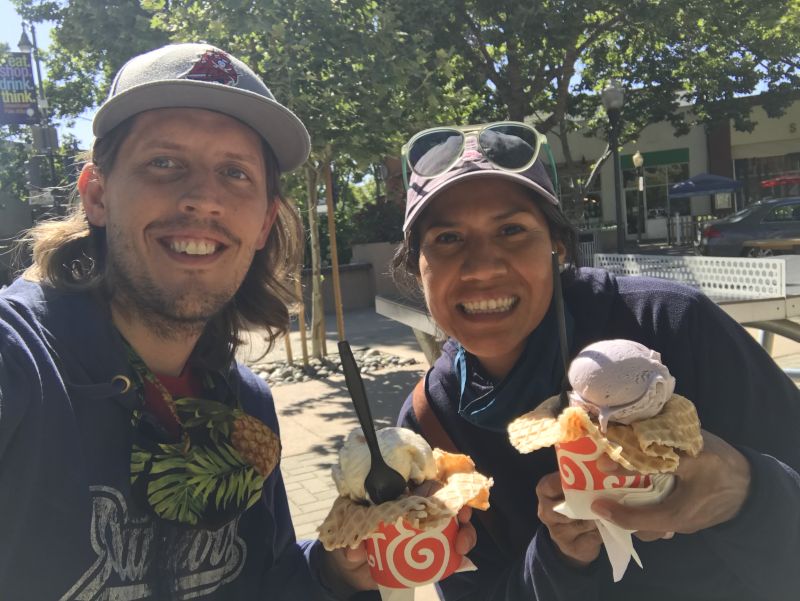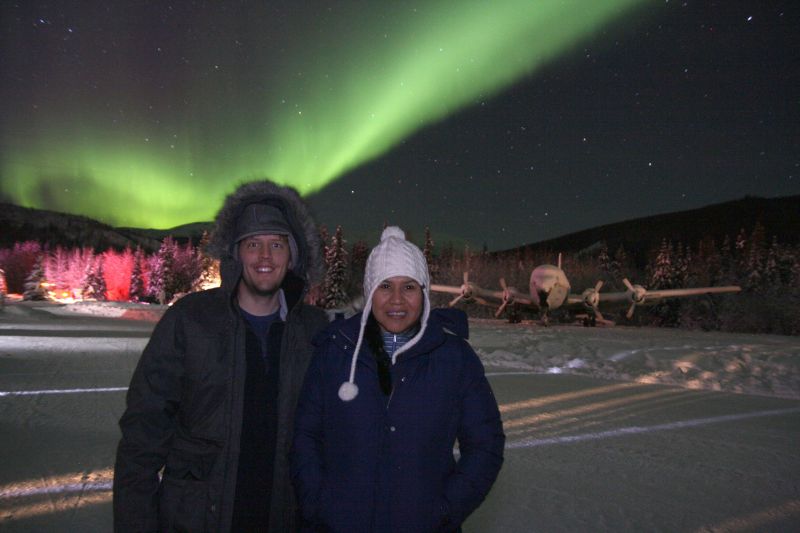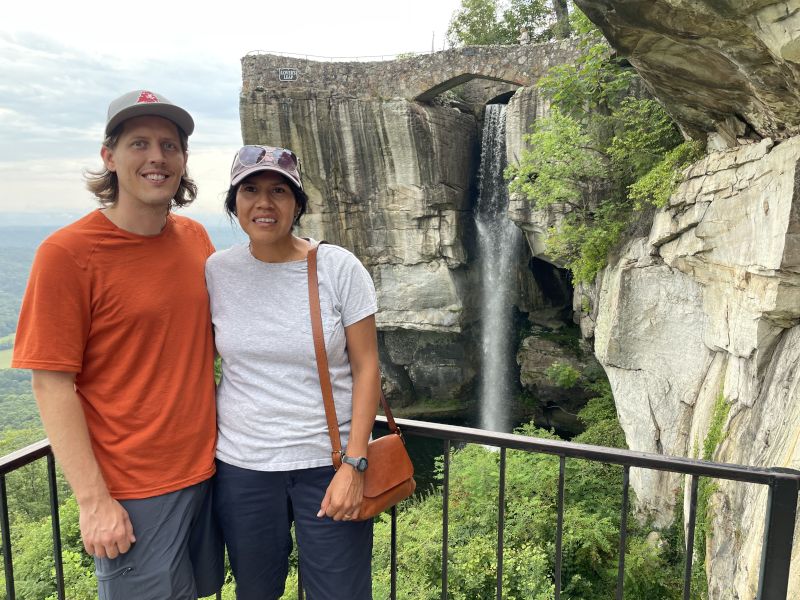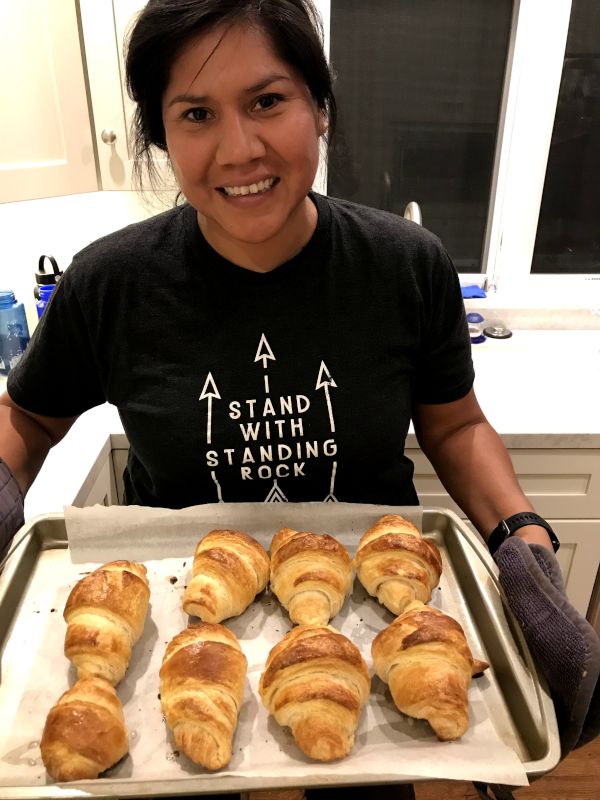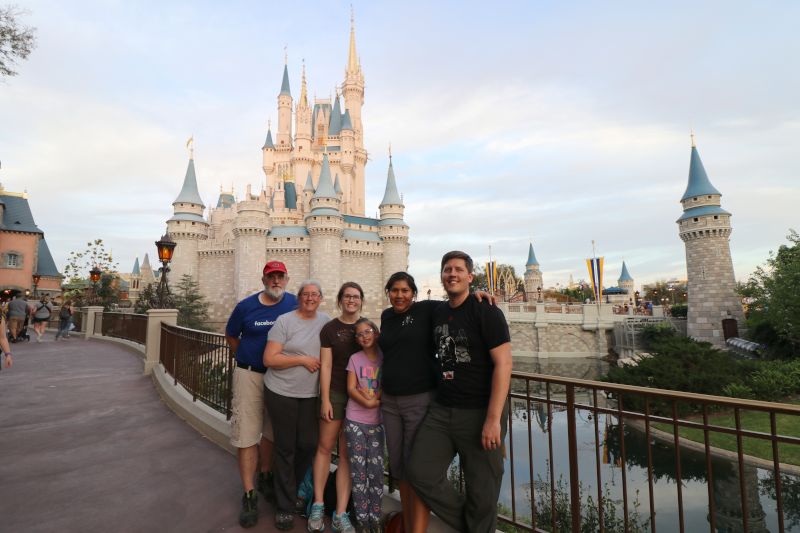 ×
1 / 12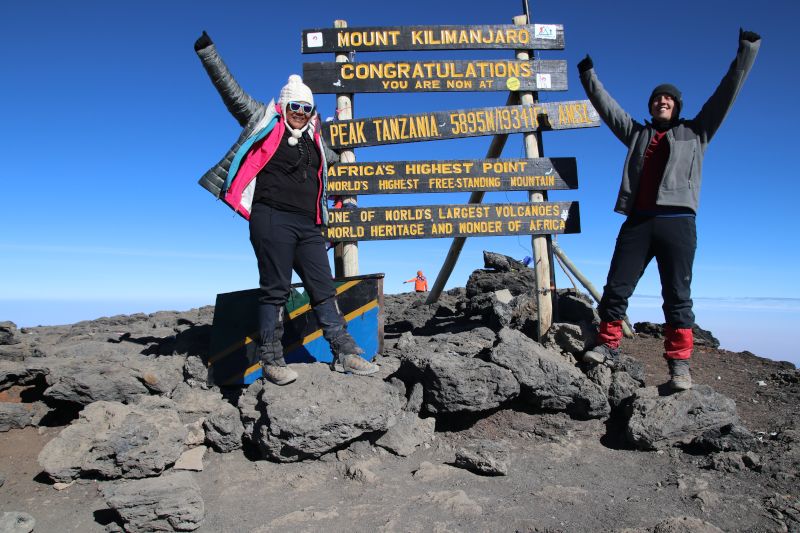 2 / 12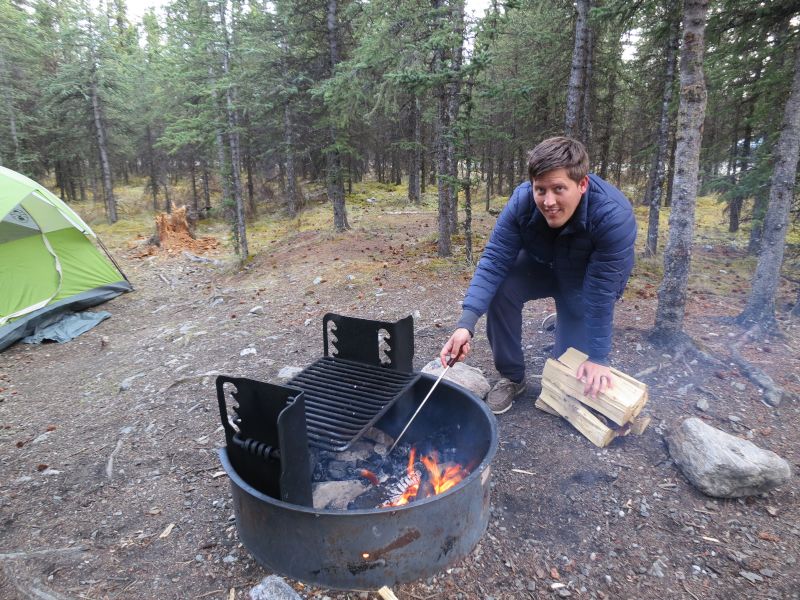 3 / 12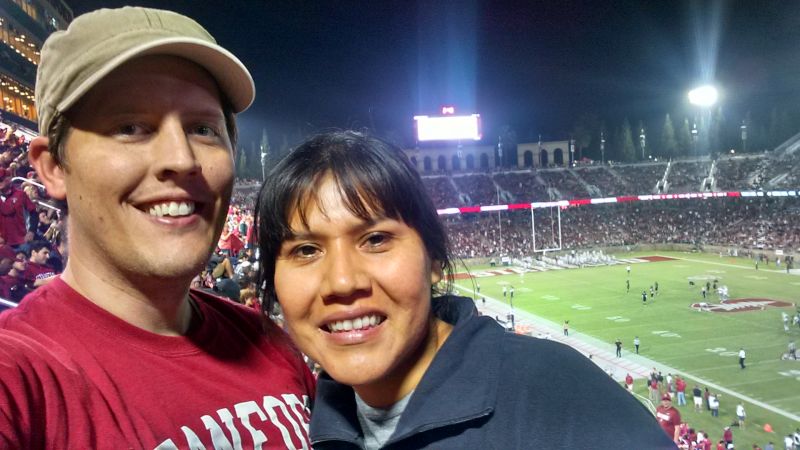 4 / 12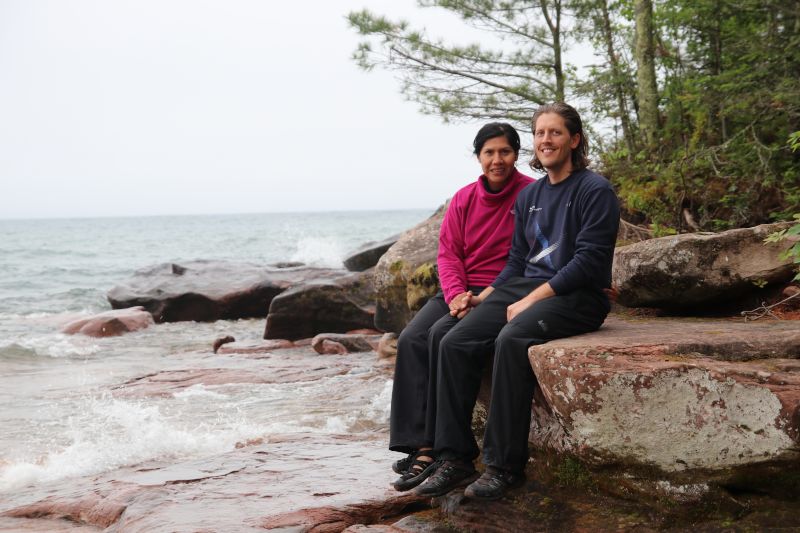 5 / 12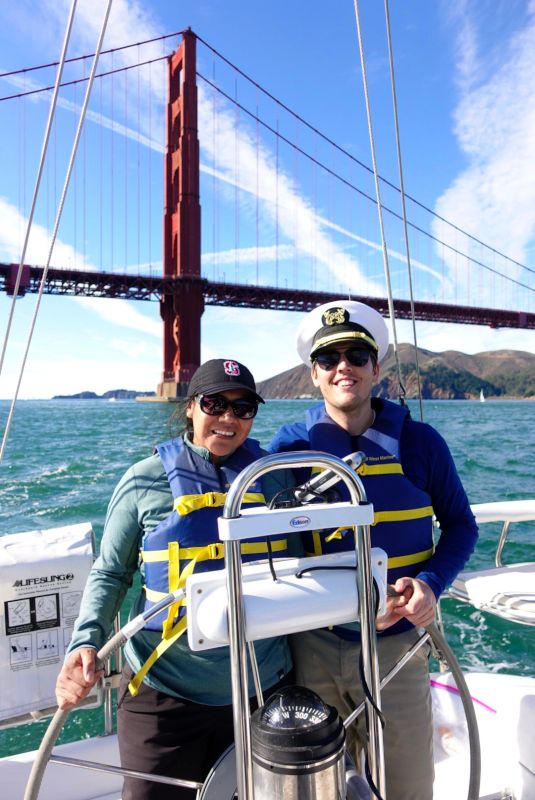 6 / 12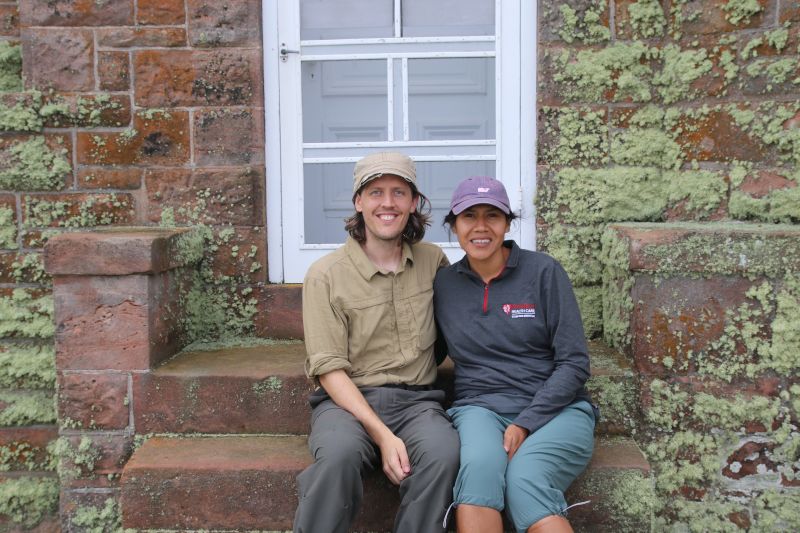 7 / 12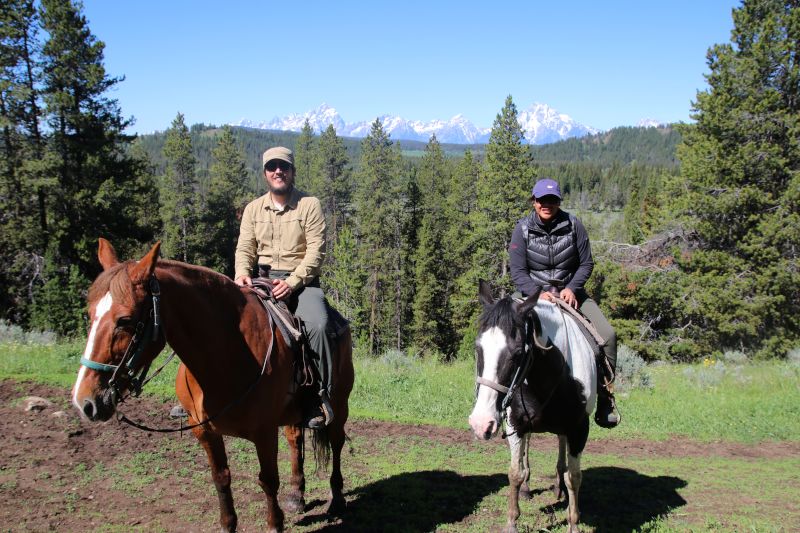 8 / 12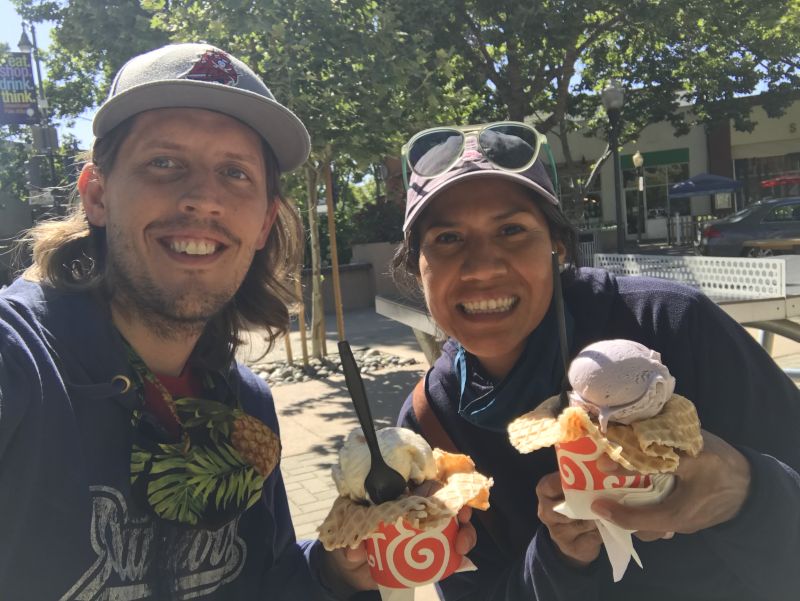 9 / 12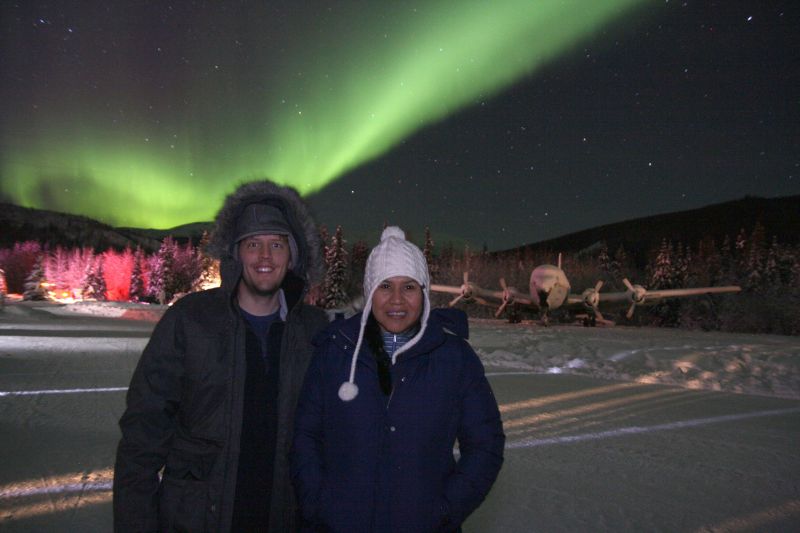 10 / 12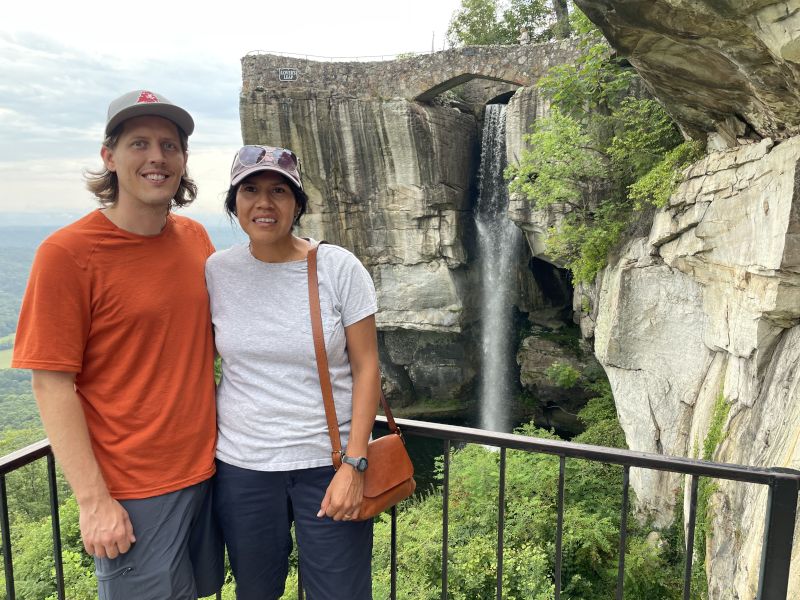 11 / 12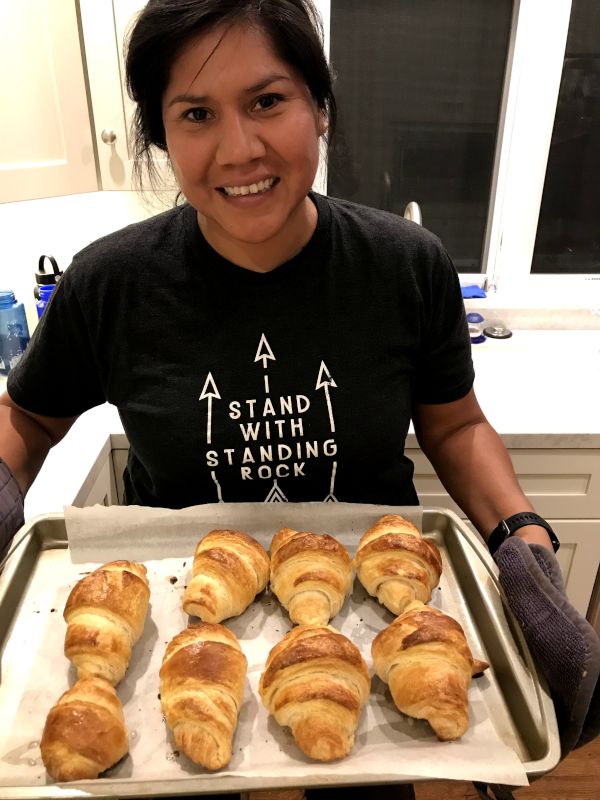 12 / 12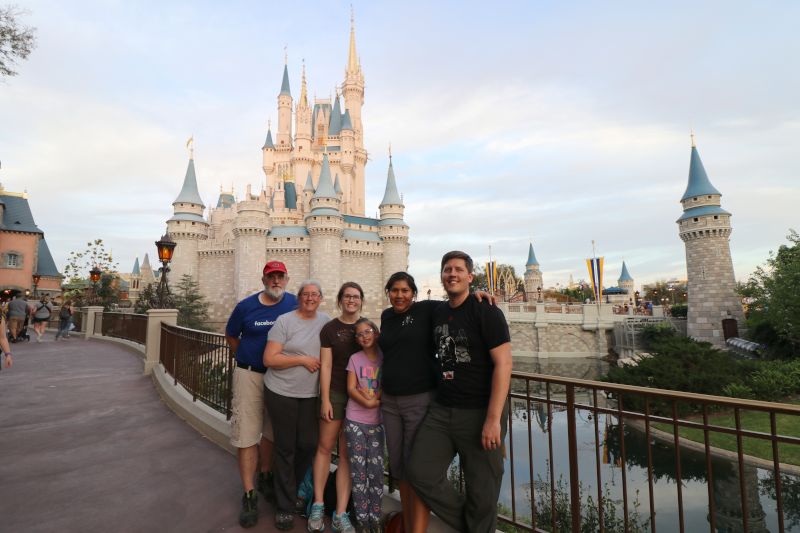 ❮
❯
Our House and Neighborhood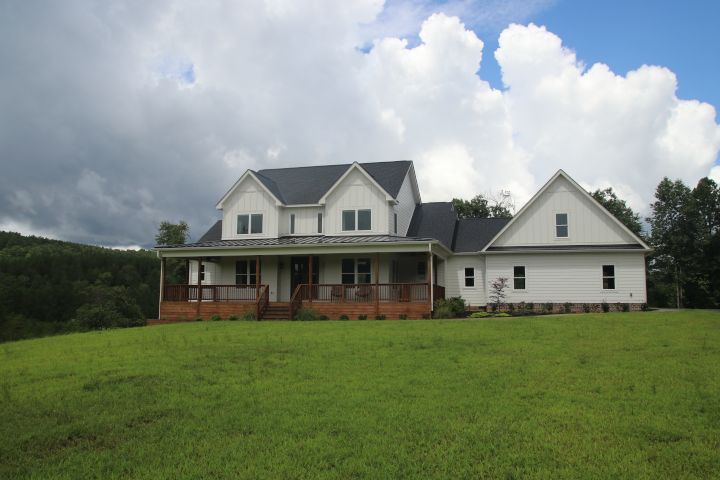 We live in beautiful Tennessee! We love having a huge yard with plenty of space, and being surrounded by forest and nature. Our town is a great place for families and kids, with many parks and schools. We live 30 minutes from an aquarium and a zoo.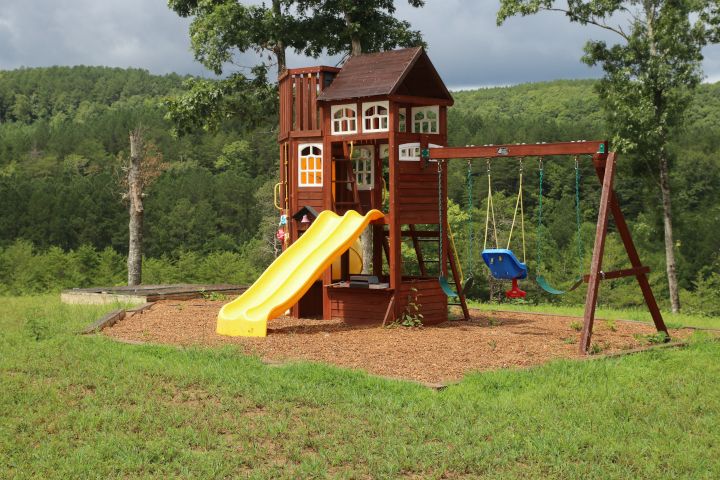 Our house has 4 bedrooms, and lots of windows that let in sunlight. Our favorite part of our house is the backyard. It's surrounded by trees that give shade in the summer, and has a great playground for kids to play in.
Our Extended Families
We both come from large families – Sharla has 7 siblings, and Ben has 6, and we have many nieces and nephews. Our extended family is spread all over the country (from Oregon to Virginia!) but we love getting together and always find ways to do it.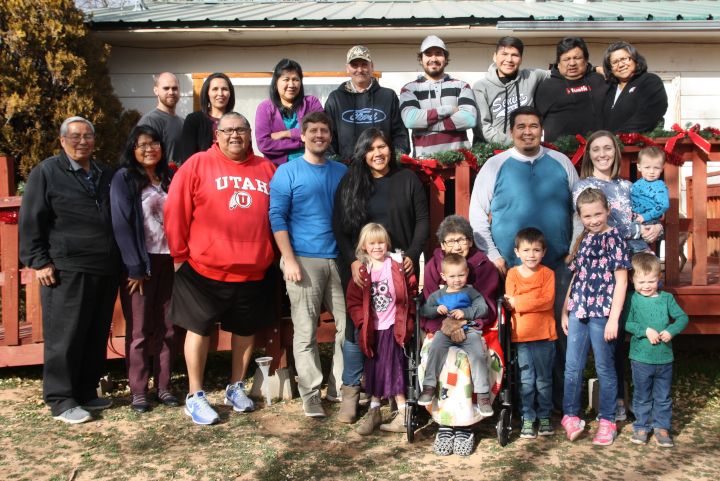 When we get together with Sharla's family, we love to play volleyball, play games, and eat! Sharla's family has a volleyball net in their backyard, and when we visit we all play as a family every evening. Once it's too dark to play, we head in and play board games and card games – our favorite is Loaded Questions, and we usually play a few rounds of Uno with the younger kids.
All of Ben's siblings play musical instruments, so when we get together with his family we love to play music together, do puzzles, and go see movies. We always visit for important family occasions. Both of our families are very supportive of our adoption plan. They are all excited and looking forward to welcoming a new member of the family!
From Us to You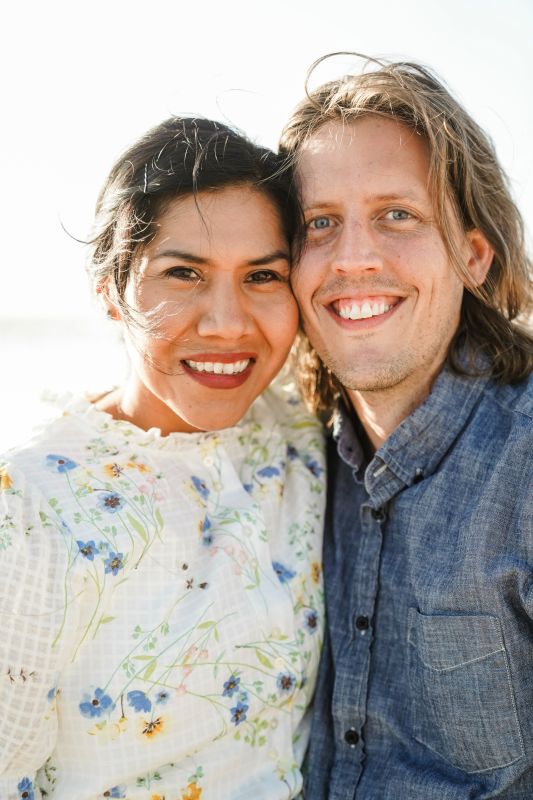 Thanks for taking the time to learn a little bit about us. We're excited for the opportunity to grow our family with adoption. We'll give you a brief intro to us, and we hope to have the chance to get to know you as well.
We met in Maryland, and got married a few years later (destination wedding in San Diego!). We've been married for more than 10 years. After Maryland, we lived in Boston, and then California, and now have settled in Tennessee. We both come from large families (7 siblings for Sharla, 6 siblings for Ben) and spend a lot of time visiting with family who now live all over the country. We have 30 nieces and nephews! We're fortunate to be able to spend time with family often, especially around the holidays.
Sharla is 100% Native American, and grew up spending lots of time outdoors and playing sports (volleyball and basketball are her favorites!). She is an occupational therapist, and works in hospitals. She loves her job because she gets to work with people who are very sick, and help them build up strength and put them on the path to recovery.
Ben grew up in Arizona, studied math in college, and now works at a social media company. Since he works inside all day, he enjoys getting out on the weekends. He learned to sail while we were living in Boston, and we both love to relax to the calming sounds of the winds and waves. He also started playing the violin when he was 6 years old, and now plays at church, for friends, and whenever Sharla wants to hear a song.
We love to spend time outdoors together, which is great in Tennessee with easy access to mountains, rivers, wildlife, and more. We also do a lot of traveling together - we've visited 23 countries together and 6 continents! For us, traveling is a great chance to learn about other cultures, see incredible sights, and experience how people live all around the world. Almost everything that we do, we do together - going to the gym, cooking dinner, and walking around downtown are all better together.
We feel that we have been guided by God to adoption. After several years battling infertility, we know that adopting is the right way for us to grow our family and we're looking forward to the new relationships it will bring into our lives. We look forward to having an open, supportive relationship with you. We will send letters and pictures, and if you want, will have phone calls and facetime with you as well. We'd be happy to have in-person visits. We want the child to know where they come from, and to be surrounded by people that love them.
We're both calm, loving, patient people. The child will always know that they have our unconditional love and support. We will teach them to have faith in God and to serve others, by serving together with them. We will share all of our hobbies with them and help them to find their own passions. We will teach them that through work and study they can become whatever they want to be.
We understand that adoption is a huge decision and we appreciate you taking the time to learn about us. Adoption will be a blessing in our lives, and we hope we can be a blessing in yours.
With love,
Ben & Sharla
Favorites
Actor
Chris Pratt
Robin Williams
Actress
Scarlett Johansson
Sandra Bullock
Author
Alexander Hamilton
JoJo Moyes
Book
Les Miserables
Les Miserables
Candy Bar
Butterfinger
Twix
Cartoon
Duck Tales
The Smurfs
Childhood Memory
Family vacation to Disneyland
Snow tubing for my birthday
Childhood Toy
Star Wars action figures
Cabbage Patch dolls
Children's Book
The Wizard of Oz
Ramona books by Beverly Clearly
Classic Movie
Ten Commandments
West Side Story
Day of Week
Saturday
Sunday
Dessert
Apple fritter
Cheesecake
Disney Movie
The Lion King (unless Infinity War counts)
The Lion King (1994)
Dream Car
Porsche
Any one that gets me around
Dream Job
Astronaut
I love the one I have now
Dream Vacation
Sailing the Virgin Islands
Antarctica
Family Activity
Family trips
Camping
Flower / Plant
Saguaro cactus
Black-eyed Susan
Form of Exercise
Running
Orangetheory
Fruit
Strawberries
Blackberries
Holiday
Christmas
Christmas
Holiday Song
What Child is This
O' Holy Night
Holiday Tradition
Making the turkey for Thanksgiving
Christmas Eve Eve Party
Ice Cream
Chocolate peanut butter cup
Half Baked Ben & Jerry's
Junk Food
Donuts
Potato Chips
Leisure Activity
Watching movies
Watching a movie
Magazine
Significance
any traveling magazine
Memory with a Child
Carrying my little sister to the top of the leaning tower of Pisa
Watching my nephew dance at pow wows
Memory with Spouse
Driving across the country together
Hiking the tallest mountain in Africa
Movie
Empire Strikes Back
27 Dresses
Movie Munchie
Popcorn
Popcorn
Movie Quote
"May the Force be with you!"
"Be excellent to each other." (Bill & Ted's Excellent Adventure)
Movie Type
Action/Adventure
Romantic Comedy
Musical
Les Miserables
Les Miserables
Musical Group
Beatles
Journey
Nursery Rhyme
Twinkle Twinkle Little Star
London Bridge is falling down
Olympic Event
Snowboarding
Ice Skating
Personal Hero
George Washington
My parents
Play
Much Ado about Nothing
A Christmas Carol
Poet
Robert Frost
Longfellow
Quality about my Spouse
She's Always Thinking of Others First
His Optimism
Quote
"All men [and women] are created equal"
"To be or not to be, that is the question"
Restaurant
Jade Chef
Express Pizza
Sandwich
Ham and cheese
Chicken Salad Crossiant
Scripture
"All things work together for good to them that love God" - Romans 8: 28
"Come unto me, all ye that labour and are heavy laden, and I will give you rest." (Matt 11:28)
Shopping Store
B&H Photo
Marshall's
Song
"Octopus's Garden" - the Beatles
"Don't Stop Believing"
Sport to Play
Volleyball
Volleyball
Sport to Watch
Football
Football
Sports Star
Tom Brady
Jim Thorpe
Sports Team
New England Patriots
New England Patriots
Subject in School
Math
Anatomy
Superhero
Captain America
Captain America
Thing to Cook
Homemade mac and cheese
Cookies
Time of Day
Evening
Evenings
Tradition
Birthday cake
Christmas morning with family
TV Show
Seinfeld
This is Us
TV Show Character
Kramer
Jack Pearson (This is Us)
Type of Music
Classical
80's
Vacation Spot
Virgin Islands
Tanzania
Video Game
Half Life
I don't play video games