1-800-ADOPTION
Thank you for viewing our profile
If you would like to learn more about us, please call 1-800-ADOPTION (2367846), fill out the form at the bottom of our on-line profile page, or email us at bp_information@americanadoptions.com.
To revisit our on-line profile page and view our profile video at American Adoptions, simply use your mobile phone to scan the QR code on the right. We are looking forward to hearing from you!
Kevin & Monica
Hello! We are so thankful you are reading our profile. We did our best to share a bit about ourselves below and we hope you will see that we have a deep love for our relationship, community, family, and diversity. If chosen, it would be the greatest honor of our lives to welcome a child into our family. Every day we would provide unconditional love to help them learn, grow, and be successful. Thank you!
About Us
Job
Senior Director of Global Philanthropy at a Toy Company
Development Officer
Education
Bachelor's Degree
Bachelor's Degree
Relationship
Legally Married
Our Lifestyle
We are intentional in how we spend our time and engage in activities that fulfill us.
We cook meals at home with mostly whole and plant-based foods. We both are fulfilled by meditation, prayer, and continuously learning through books and documentaries.
We love staying active in various ways including practicing yoga and running. We embrace nature and the 4 seasons of New England. In the winter, we ski, often with friends or our nieces. The spring and fall are beautiful seasons when we explore hikes in the woods and fields near our home. In the summer months, we are outside every chance we get! We embrace Rhode Island beaches, especially where Kevin's parents live, and travel on our bicycles. We also have a cabin in New Hampshire within walking distance of Monica's families' cabins. It is on a lake where we swim, paddleboard, boat, and go tubing with our nieces. It is also in the mountains where we love to hike with family and friends.
These activities are focused on community. Time at the cabin is surrounded by family and friends at the campfire and on the lake and the Rhode Island beaches are filled with family friends and meals at sunset. We host gatherings at our home on a regular basis and entertain with creative dishes, celebrating with groups of friends, cousins, aunts and uncles, or family members.
Qualities We Love, Admire and Respect in Each Other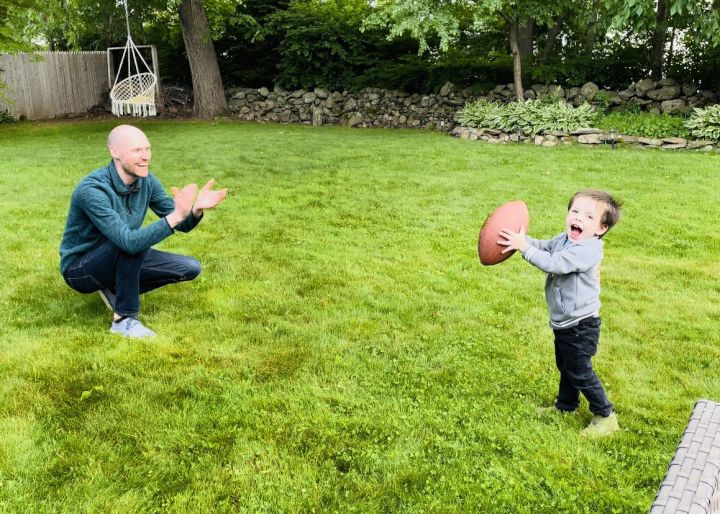 Monica About Kevin: Kevin is fun to be around and the kindest person I've ever met. He is always smiling, high energy, dancing whenever he gets the chance, athletic, hardworking, and entertains others confidently. He genuinely cares about people and naturally puts them first. His career is dedicated to philanthropy and he spends his free time volunteering.
Kevin encompasses a great balance: He loves being in large groups but also intensely focuses on one-on-one conversations. He consistently maintains a healthy lifestyle of whole foods and exercise however is flexible and an easy-going person. He engages in spontaneous activities but is structured in tirelessly working and taking care of our home. He's highly dynamic and passionate however maintains an optimistic outlook.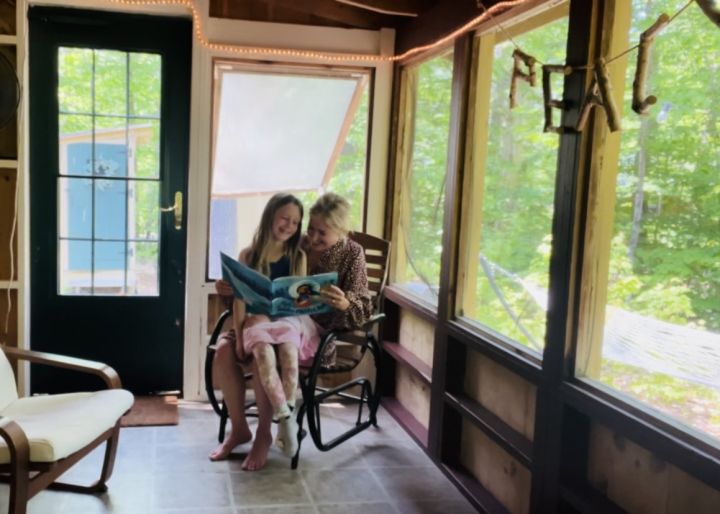 Kevin About Monica: Monica is incredibly thoughtful, caring, and goes above and beyond to make others feel loved. She loves celebrating family and friends on special occasions, especially on birthdays where she has a tradition of writing "caring cards" to tell family and friends how much she loves them. I can't wait to see how she makes birthdays special for our child.
Monica is also extremely hardworking and organized. She loves making our home a welcoming place to entertain on family holidays or special evenings with friends.
Monica also has a strong passion for learning about and embracing the beauty of other cultures. She has a big heart and dedicates her time to educating herself and addressing humanitarian causes around the world.
Most of all, Monica has so much love to give to our future child.
Cultural Diversity
We are both of European heritage but have grown up surrounded by a variety of cultures. We have embraced and been passionate about exploring and learning from them. We both grew up just outside of the city of Providence that is strong in cultural and racial diversity. Today we focus much of our time in cities that continue to have strong diversity.
Our love of cultures and diversity brought us to immerse ourselves in travel, often off the beaten path, to meet people and encounter cultures outside of the United States. We traveled throughout places like Tanzania, India, South Africa, Peru, Guatemala, Thailand, Nicaragua, and the Philippines. For us, it wasn't about just the trips but bringing learnings home. These experiences further opened our eyes to white privilege, systemic racism, and the power of unity.
Despite our explorations, we recognize the challenges of a transracial adoption, have done research, and seek advice from transracial families. We fully recognize it will be lifelong journey of learning and that love alone is not enough.
We are committed to embrace our child's race and culture, surround them with diversity, talk about race, make their traditions a part of our everyday life, and ensure they have a community. We find a tremendous amount of beauty in cultural and racial diversity and look forward to celebrating these in a child.
Photos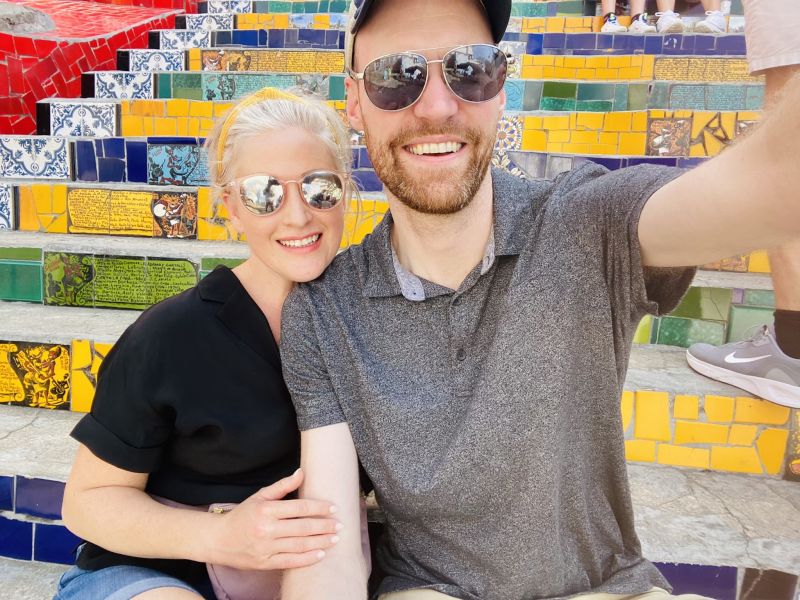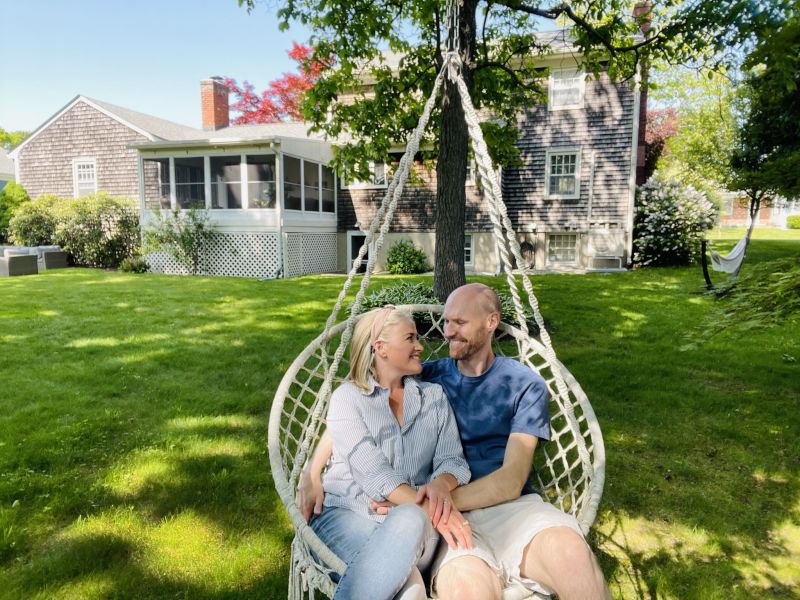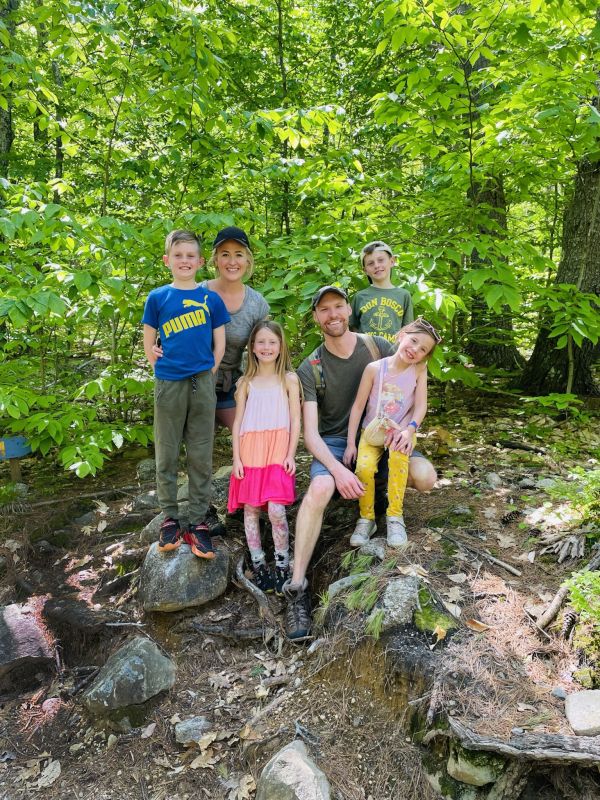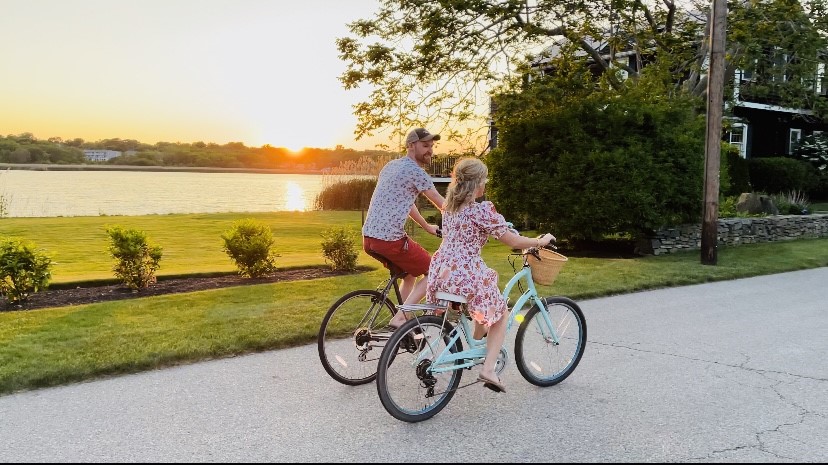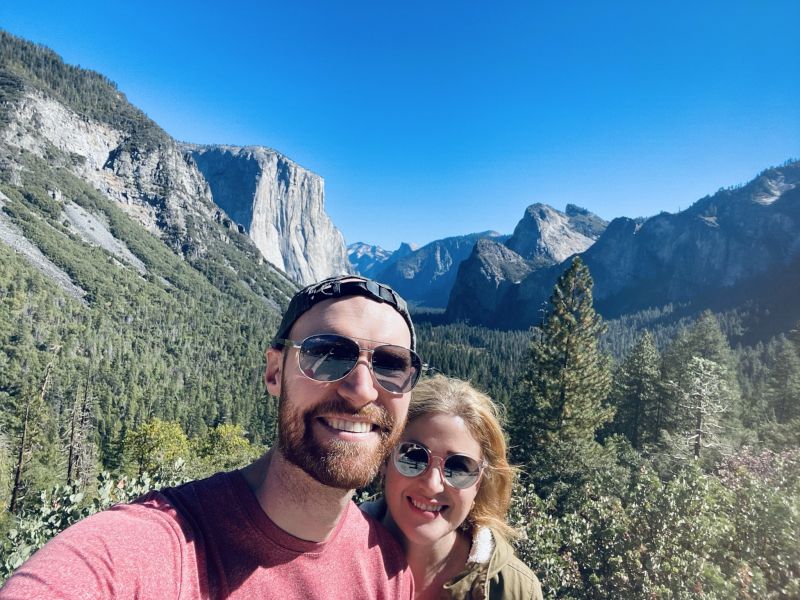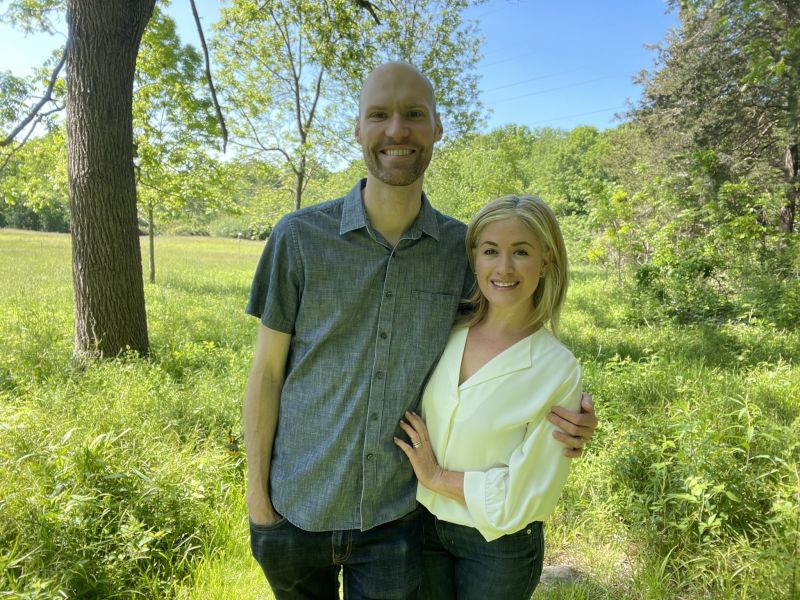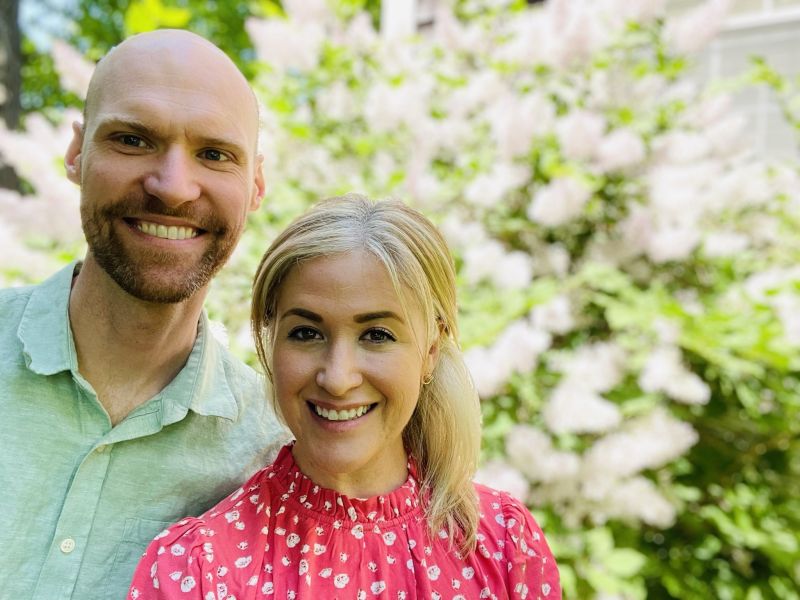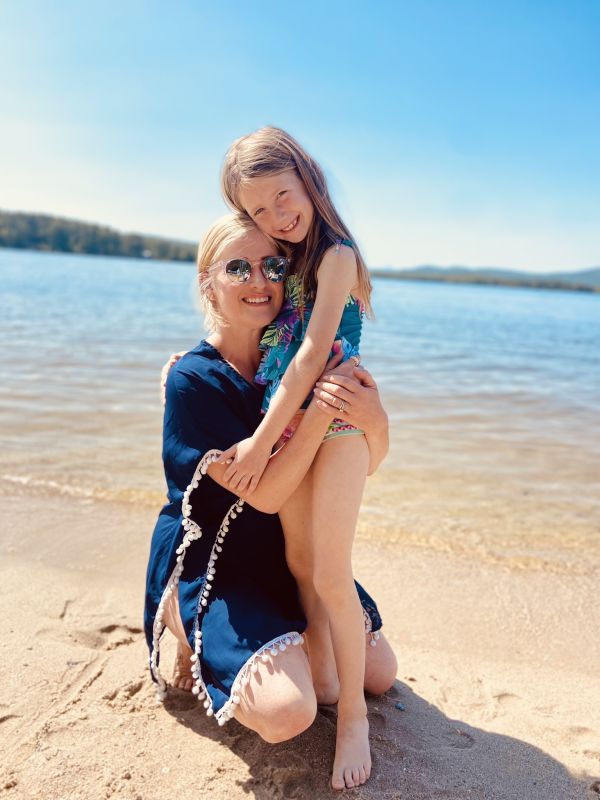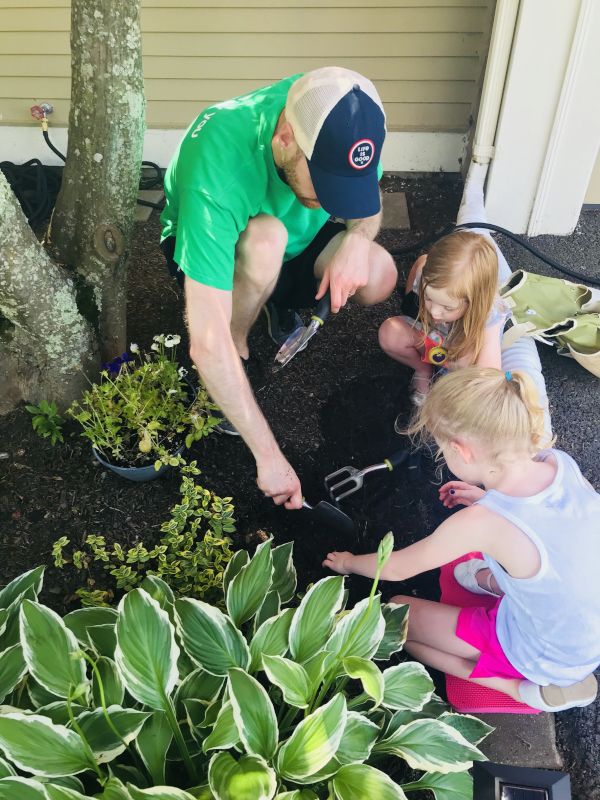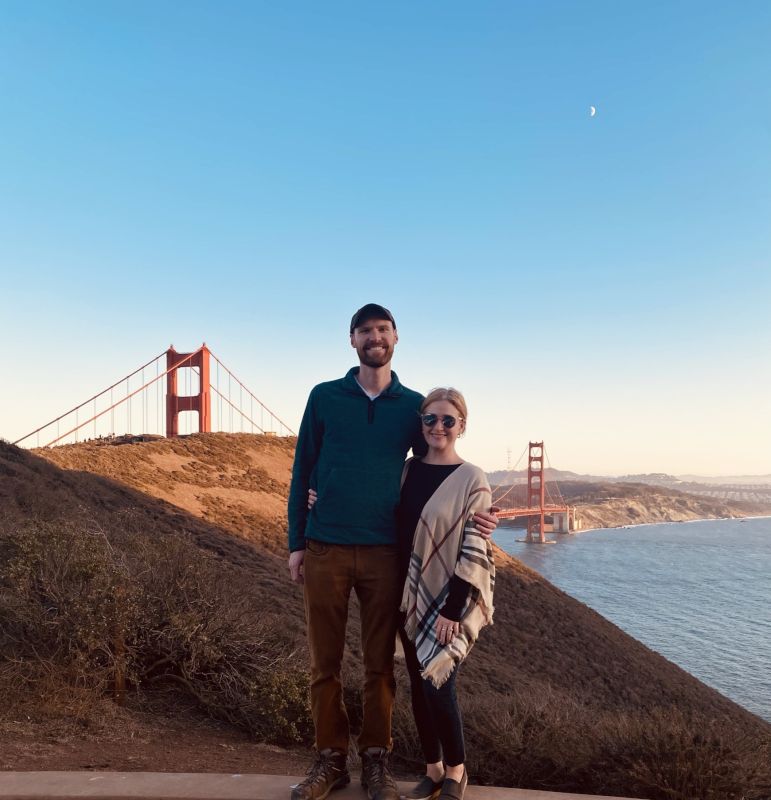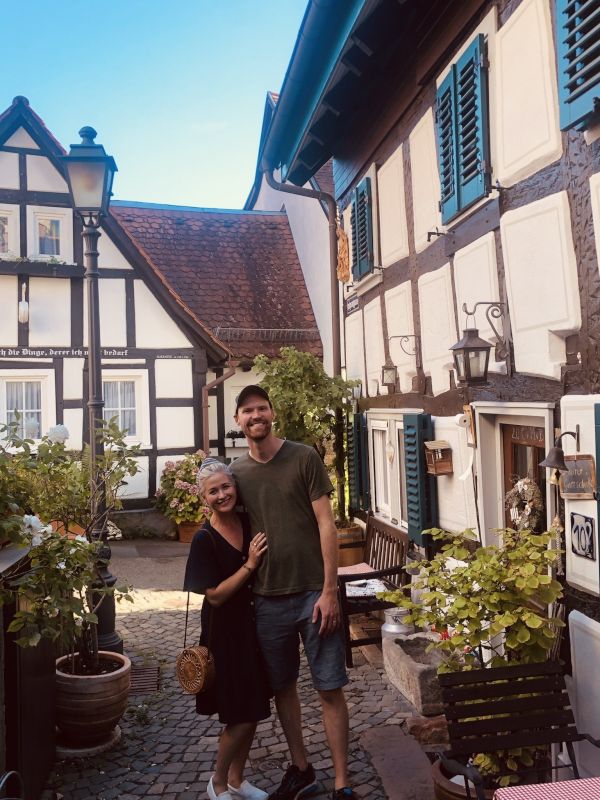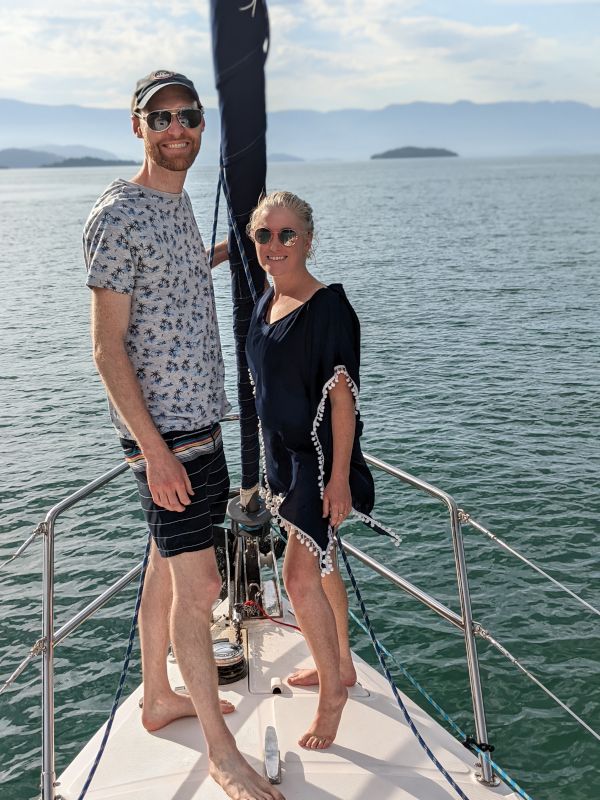 ×
1 / 12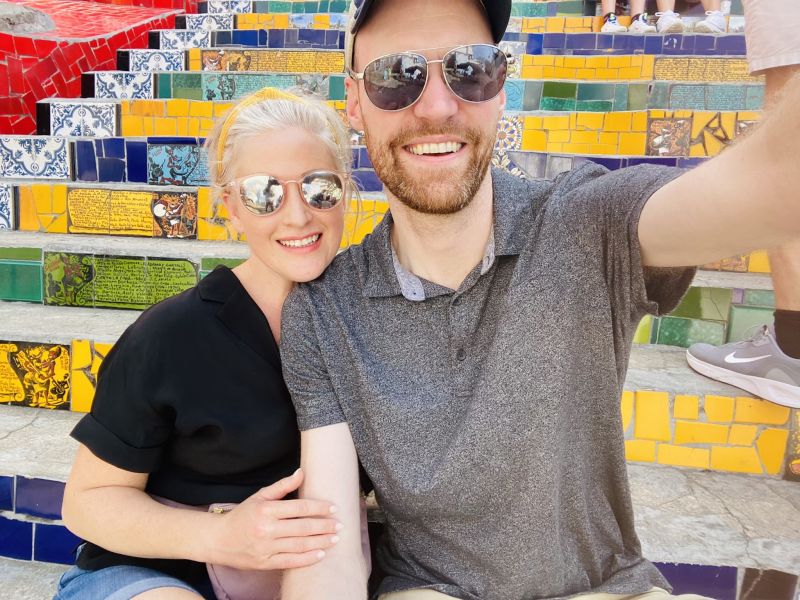 2 / 12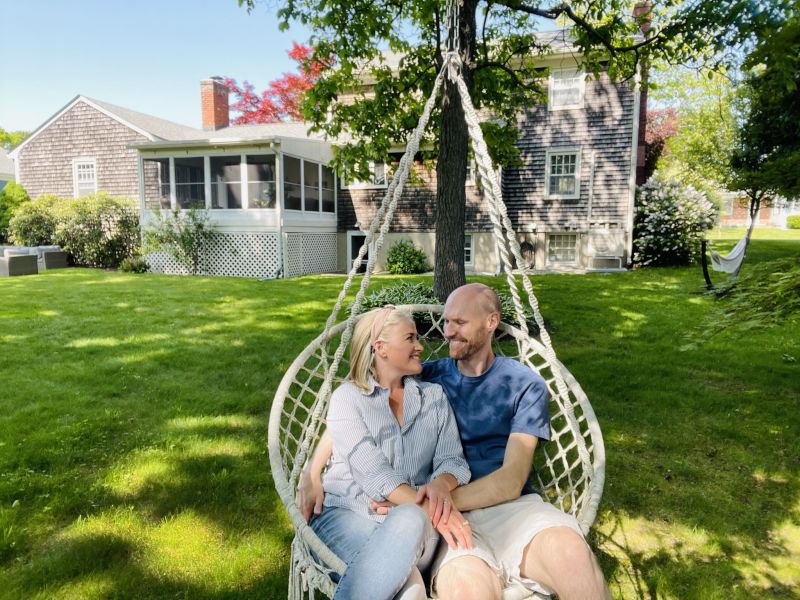 3 / 12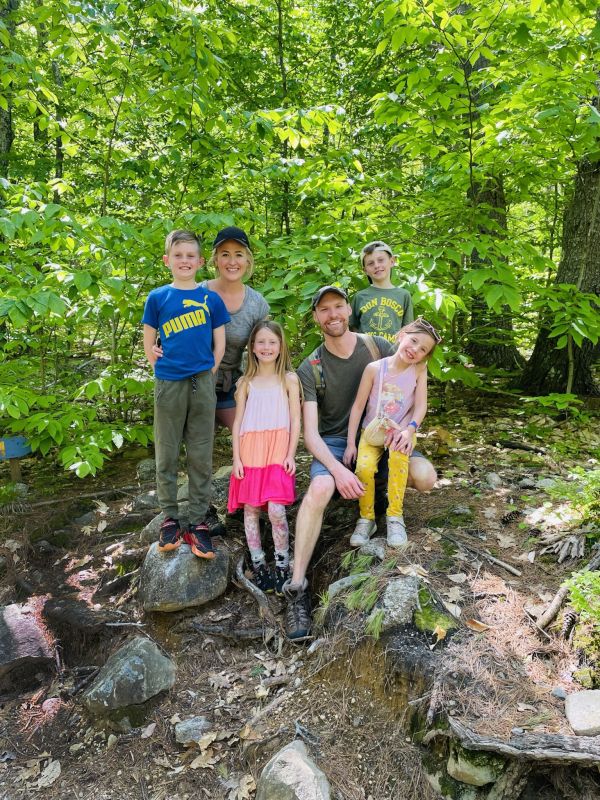 4 / 12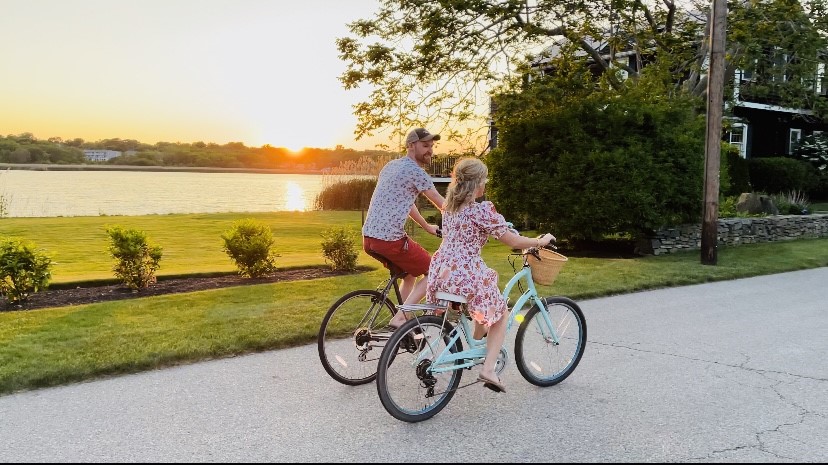 5 / 12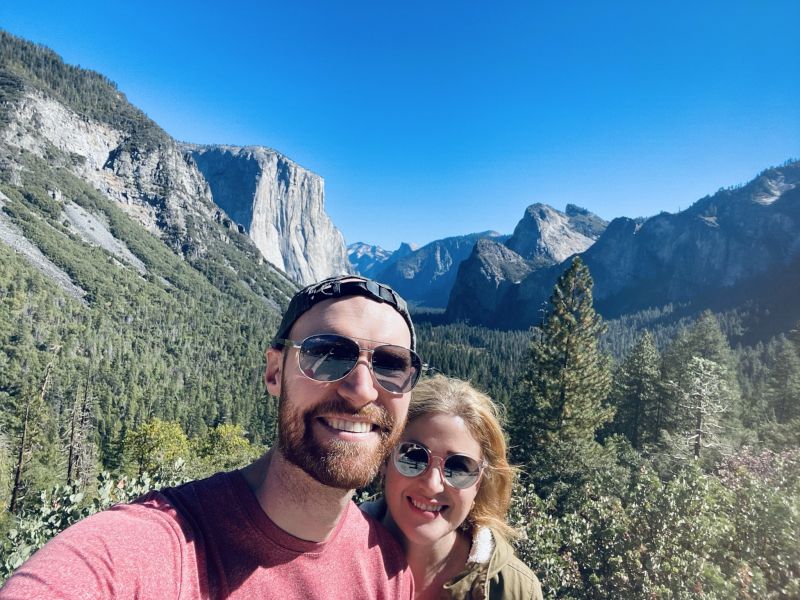 6 / 12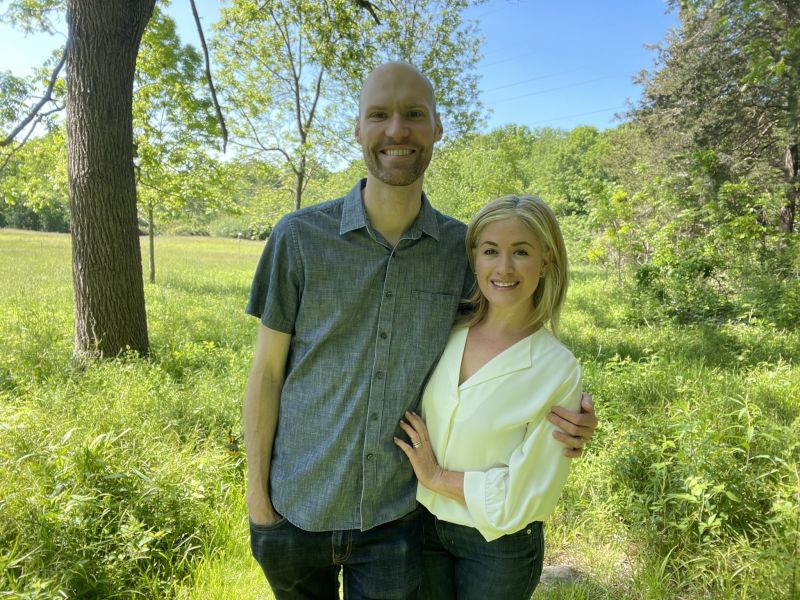 7 / 12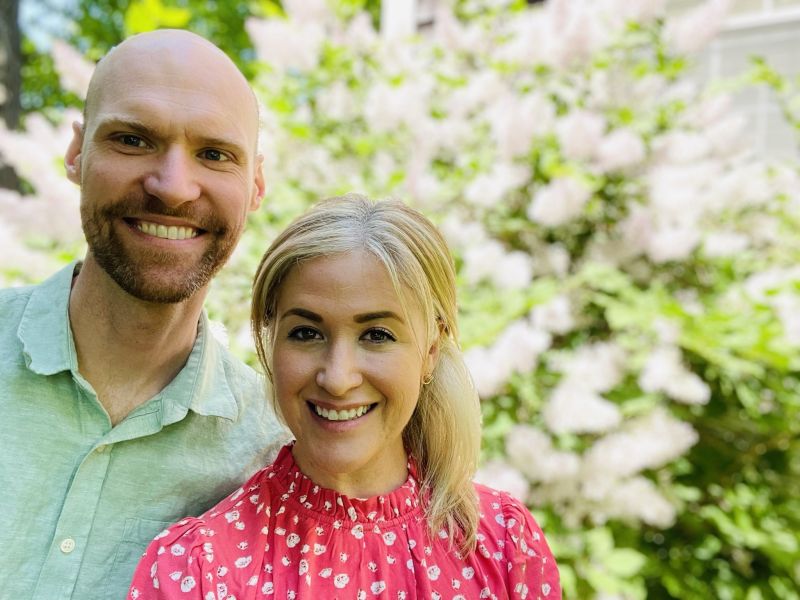 8 / 12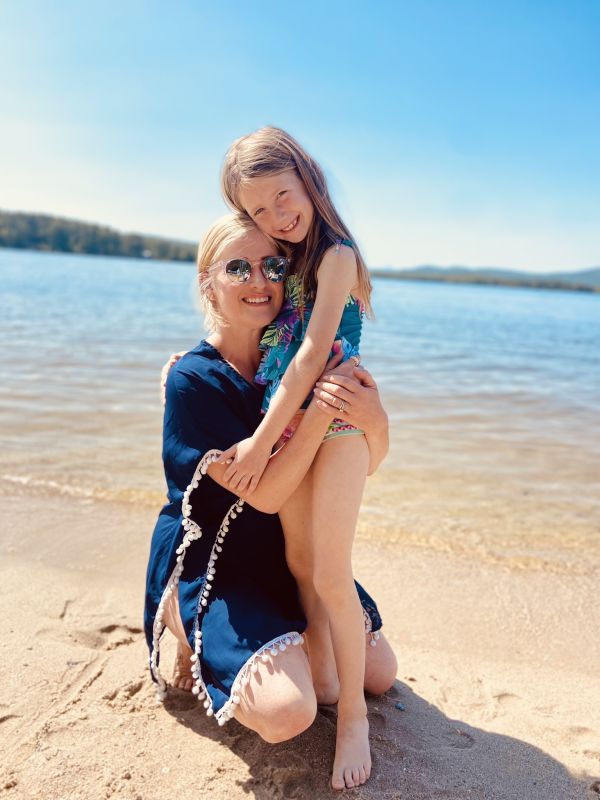 9 / 12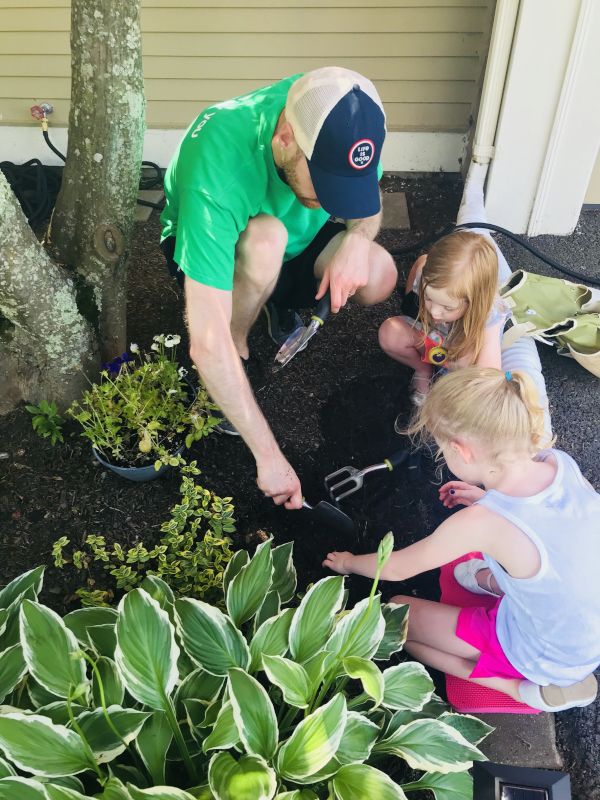 10 / 12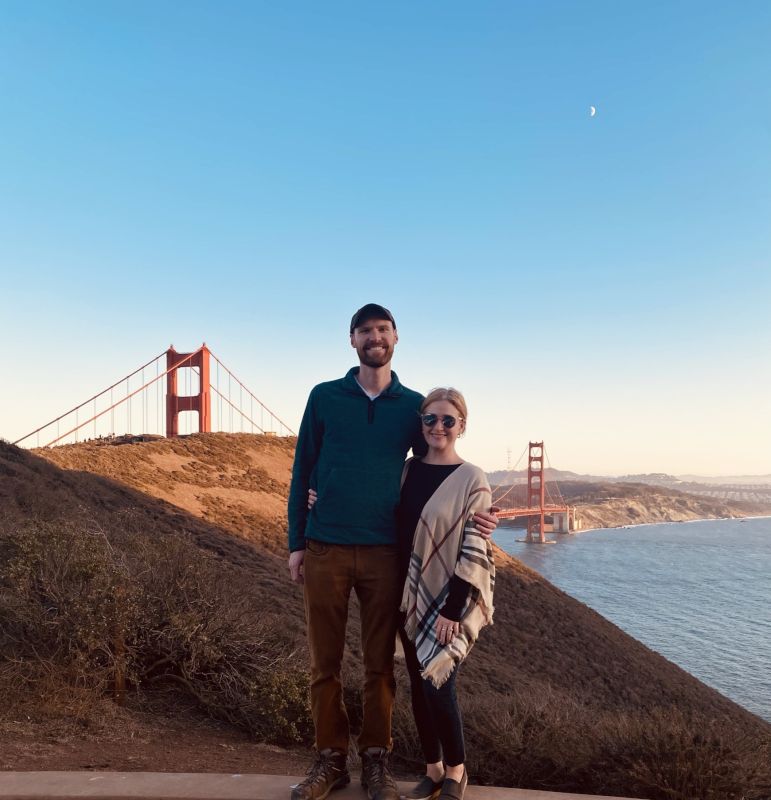 11 / 12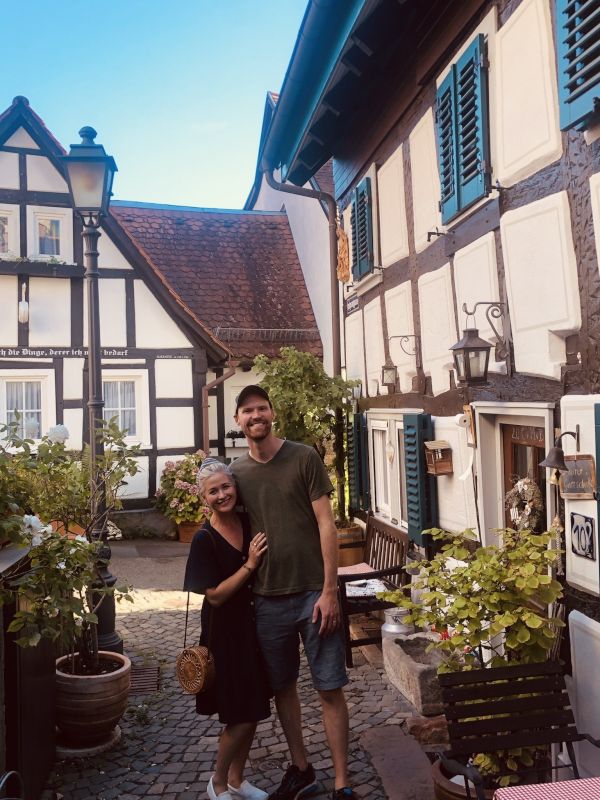 12 / 12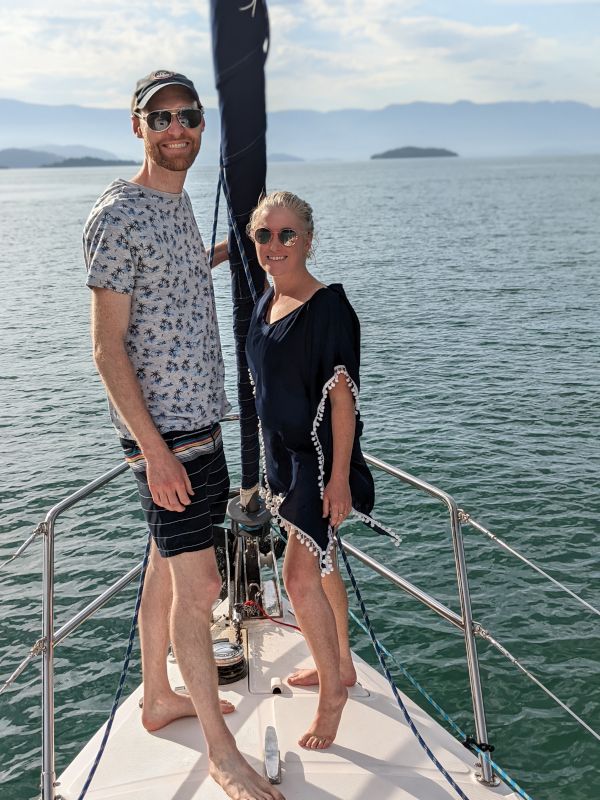 ❮
❯
Our House and Neighborhood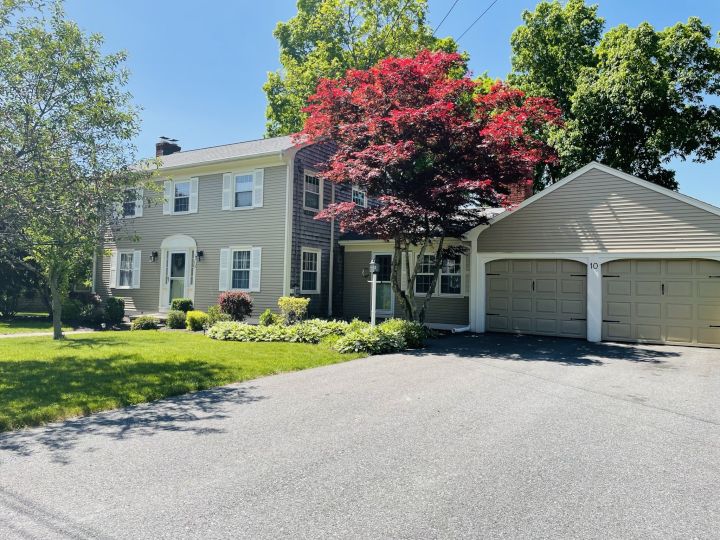 We live in a wonderful, family friendly town. In our neighborhood there's a school, parks, pool club, fields to play, tennis and basketball courts, baseball fields, and woods with miles of hiking trails. We selected the neighborhood because it's safe, has a great school district, and is close proximity (10 minutes) from the city of Providence where we spend much time. Providence offers strong cultural and racial diversity, festivals, delicious varieties of food, and is a beautiful, historic city on the water.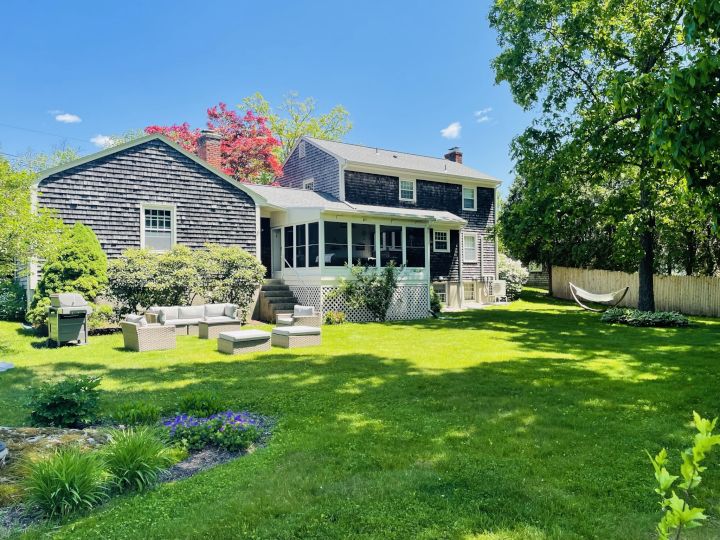 Our home is 4-bedroom colonial style. It was important for us to have various sitting areas because it's a joy for us to entertain and welcome family and friends on a weekly basis. These spaces are decorated with pieces we've collected from communities around the world that have impacted us deeply during our travels. For example, we have baskets displayed from Guatemala that we were gifted during a visit with a sponsored family. In the winter, we gather around our 2 fireplaces. In spring, summer, and autumn, our time is spent on our screened-in veranda where we savor the beautiful scenery of nature changing and sunset view in the backyard. We are outside as often as possible to enjoy our yard's garden, 4 fruit trees, flowers, swing, and fire pit - there's plenty of room to play outdoors!
Our neighbors are friendly and we have friends with children nearby. We look forward to enjoying all the area has to offer and the strong community with a child.
Our Extended Families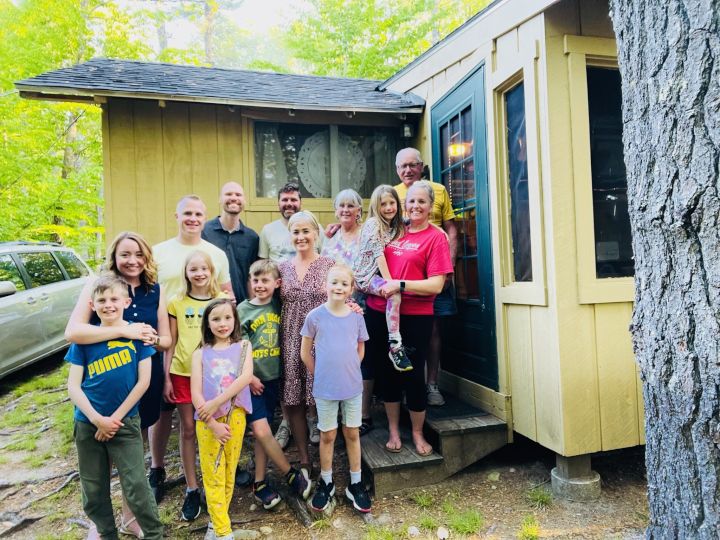 We both have large extended families and every member of our family was thrilled when we shared our intention to adopt! This child would have 2 sets of grandparents, 9 aunts and uncles, 7 cousins, and lots of extended family members eagerly waiting to love them.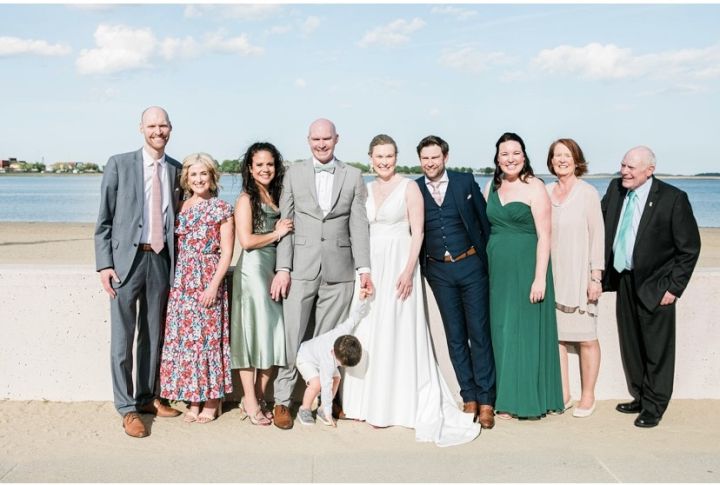 Monica grew up with 2 sisters who are now married with children. Her parents and sisters' families live in New Hampshire, which is just over an hour away. We have a cabin in New Hampshire, which is walking distance from cabins where Monica's sister and her parents also vacation, so we get to see them often. At the cabin, we spend time playing in the lake with our nieces and nephews, paddleboarding, boating, hiking, and enjoying meals together. The nights are spent by the campfire under the sky full of stars. The whole family regularly gets together for the day or weekend to celebrate holidays and birthdays.
Kevin grew up with 2 sisters and 1 brother. His parents live nearby us in a beach community in Rhode Island. He has 2 siblings and a nephew who live within a 20-minute drive and 1 sibling who is in Europe, which makes for a nice visit. We regularly socialize with his family and enjoy walking to the beautiful ocean beach nearby during the summer months.
From Us to You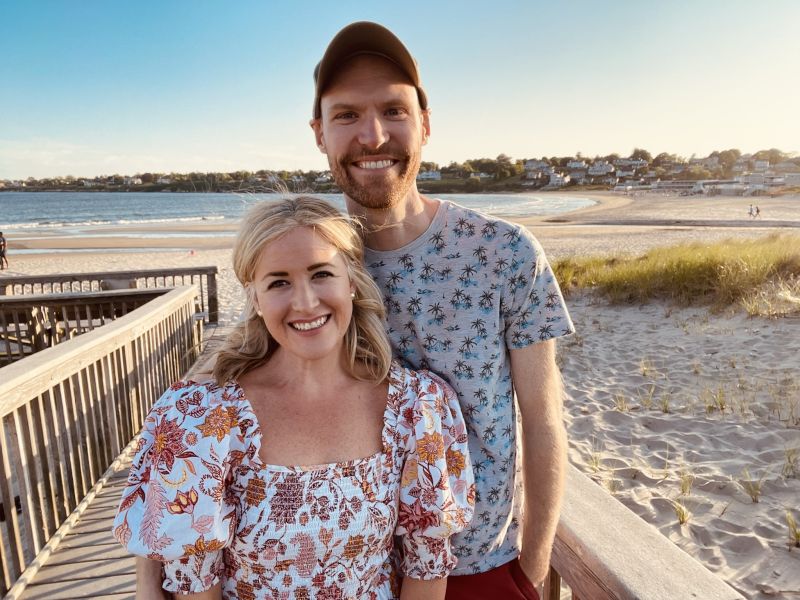 Thank you so much for taking the time to review our profile. Please know that we are thinking of you during this time and our hearts are full of care and compassion for you and your family as you make this decision. Of course, we don't know you and what you are experiencing as you are expecting a child, but, if you feel as though it's best, we look forward to getting to know you and developing a relationship together. In this letter, we'd like for you to get to know us better so we will do our best to articulate who we are and what is on our hearts.
We are Monica and Kevin. We met 11 years ago through friends. We had both just returned from international trips with charitable organizations (the Philippines and Nicaragua) and bonded over our love for travel, meeting new people, exploring cultures, and learning from others. We built a strong friendship, which led to dating, and now we have been married for over 5 years. We prioritize our relationship and are grateful it's strong and healthy, as is our community of family and friends around us. We have dreamed of bringing a child into all of this love for a long time.
As we look forward to welcoming a child into our family, we also look forward to building a relationship with the birth parents, based on their comfort level. We are very open to sharing a child's life through letters, pictures, e-mails, phone calls, and visiting to spend time in person. We want the child to feel pride in their adoption story and we will embrace it lovingly throughout their life.
We have both been around adoption in various ways throughout our lives and quite personally since our niece was adopted. Individually, we both always desired to build our family through adoption. We hoped to have children biologically as well however that was unsuccessful due to unidentified reasons. While that was challenging, we are grateful that adoption was always in our hearts and we cannot imagine a greater blessing than to start our family in this way.
We are blessed and grateful for the lives we have built and look forward to welcoming a child into our world. There is nothing we could take more seriously than providing a child with nurturing guidance, safety, support (being their biggest cheerleaders), and unconditional love.
We aim to be intentional and live a healthy lifestyle that supports us physically, mentally, emotionally, and spiritually. This includes regularly eating whole foods, hiking in nature, swimming in local beaches, skiing, praying, meditating, socializing, reading, learning and listening from others, talking openly about how we feel, and being supportive of our friends and family.
We live a short distance from a vibrant, diverse city and this is where we spend most of our time. We selected our neighborhood because it has a great school system, but we also believe in learning through curiosity and staying active in our community, volunteering, and traveling. While we love our New England life, we also find deep joy in traveling. It allows us to learn about other cultures and embrace the beauty the world has to offer. We look forward to continuing to embrace travel and learning through the eyes of a child.
We love children and spend time regularly with many children through our community of family and friends. We also dedicate our time supporting children through our careers as Kevin works in philanthropy for a toy company and Monica's company works to end malnutrition in children around the world.
Thank you for taking time to learn more about us. We are thinking of you at this time and wish you all the best throughout this process.
With love,
Kevin & Monica
Favorites
Actor
Denzel Washington
Keanu Reeves
Actress
Jennifer Garner
Viola Davis
Author
John Grisham
Nicholas Kristof
Book
Tuesdays with Morrie
I Am Malala
Candy Bar
Snickers
Coconut date balls
Childhood Memory
Playing card games with my grandparents
At my family's cabin and family gatherings
Childhood Toy
Lincoln Logs
Dolls
Children's Book
Green Eggs and Ham
Peas on Earth; I Color Myself Different
Classic Movie
Jumanji
It's A Wonderful Life
Day of Week
Friday
Saturday
Dessert
Chocolate cake
Apple Crisp
Disney Movie
Aladdin
The Lion King
Dream Car
Jeep Wrangler
Adventure van
Dream Job
The job I have now!
My current job
Dream Vacation
Visiting the US National Parks
So many places...Travel more throughout Africa, Antartica, trek to Everest base camp
Family Activity
Spending time together on the beach before enjoying New England seafood
At our cabin, grilling a meal with my extended family, and watching the sunset over the lake
Flower / Plant
Hydrangea Bush
Garden Rose
Form of Exercise
Running
Summer = Bicycle or climbing a mountain; winter = skiing
Fruit
Blueberries
All of them! I love a juicy pineapple
Game
Playing any board games with our nieces and nephews
Charades or Catchphrase
Hobby
Running, Skiing, Going to the Beach, Traveling
Traveling, Volunteering, Cooking, Entertaining, Meditating
Holiday
St. Patrick's Day
Christmas
Holiday Song
Jingle Bell Rock or any Christmas song!
Silent Night
Holiday Tradition
Putting Christmas lights up outside our home
Christmas Eve large family party followed by Christmas Day in pajamas with immediate family
Ice Cream
Chocolate Peanut Butter Cup
Homemade vegan chocolate peanut butter
Junk Food
Chocolate covered pretzels
Chips
Leisure Activity
Beach days
Enjoying a day at the nearby beach and paddleboarding
Magazine
Time Magazine - Most Influential People Edition
Time
Memory with a Child
Teaching our nieces and nephews how to ski
Planning birthday celebrations and creating special "caring cards"
Memory with Spouse
Traveling to Brazil for a friend's wedding
South Africa honeymoon with time on safari and the coast in Cape Town
Movie
Back to the Future
Hidden Figures
Movie Munchie
Popcorn
Popcorn
Movie Quote
"Strange, isn't it? Each man's life touches so many other lives." - It's a Wonderful Life
"With Great Power Comes Great Responsibility"
Musical Group
Zac Brown Band
Coldplay
Nursery Rhyme
This Little Piggy
Itsy Bitsy Spider
Olympic Event
Bobsledding
Gymnastics
Personal Hero
My Grandmother
Mother Teresa, Harriet Tubman, My Grandmothers
Play
A Christmas Carol
The Christmas Carol
Poet
Langston Hughes
Amanda Gorman
Quality about my Spouse
Monica is so thoughtful, caring and provides so much love to her friends and family
Selfless kindness and consistently optimistic
Quote
"I've learned that people will forget what you said, people will forget what you did, but people will never forget how you made them feel." - Maya Angelou
"Life's most persistent and urgent question is, 'What are you doing for others?'" -Dr. Martin Luther King, Jr
Restaurant
Any good seafood restaurant!
Indian Food
Sandwich
Turkey BLT
Falafel wrap
Scripture
Isaiah 41:10 - "So do not fear, for I am with you; do not be dismayed, for I am your God. I will strengthen you and help you; I will uphold you with my righteous right hand."
"And if I have prophetic powers, and understand all mysteries and all knowledge, and if I have all faith, so as to remove mountains, but have not love, I am nothing"
Shopping Store
Any small business
Farmers Market
Song
Forever Young
"I Lived" by One Republic
Sport to Play
Volleyball
Running or any sport with my nieces and nephews
Sport to Watch
Football
Football
Sports Star
Michael Phelps
Simone Biles
Sports Team
The New England Patriots
Boston Red Sox
Subject in School
History
World Religion and Spanish
Superhero
Spider-Man
Black Panther
Thing to Cook
Baking cookies to give to neighbors or friends
Vegetable soups in the winter and smoothies in the summer
Time of Day
First thing in the morning as the sun is coming up
Sunrise and Sunset
Tradition
Watching fireworks on the 4th of July!
Celebrate New Year's in a new city / country
TV Show
The Office
Down to Earth
TV Show Character
All of the characters on Seinfeld
Moira Rose
Type of Music
Country
I love it all!
Vacation Spot
Our cabin with family
Explore new places! Last year, we had a wedding in Brazil and visited Kevin's sister in Europe
Video Game
Playing Nintendo Wii with our nieces and nephews!
Nintendo Switch with my nieces
Get in Touch
Provide more information, so American Adoptions can connect you with this family.
---