1-800-ADOPTION
Thank you for viewing our profile
If you would like to learn more about us, please call 1-800-ADOPTION (2367846), fill out the form at the bottom of our on-line profile page, or email us at bp_information@americanadoptions.com.
To revisit our on-line profile page and view our profile video at American Adoptions, simply use your mobile phone to scan the QR code on the right. We are looking forward to hearing from you!
Jonathan & Danielle
Thank you for taking your time to view our profile and for considering us. We have prayed for many years about building our family through adoption and are thrilled to begin this journey. We have so much love and laughter to share and know that we will make excellent parents. We know that you have a very difficult decision ahead of you and you will be in our prayers as you are guided through this process.
About Us
Education
Bachelor's Degree in Engineering
Master's Degree in Accounting
Relationship
Legally Married
Our Favorite Vacation Spot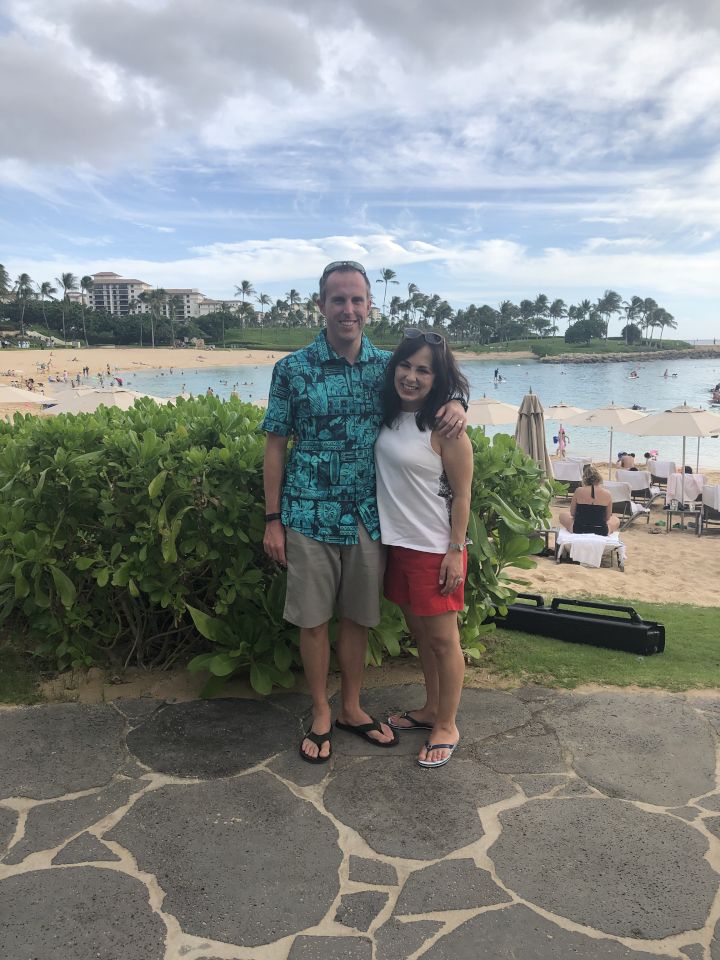 When it comes to travel, both of us have different tastes. Danielle prefers the European style vacation of visiting historical sites and museums. On the other hand, Jonathan prefers tropical beaches and islands. In four years of marriage, we have been fortunate enough to take both types of vacations. While we have been to Ireland, Sweden, Fiji, and Australia, we keep saying, "Hawaii is our favorite."
Hawaii will always hold a special place in our hearts as it is where we went on our honeymoon. From the moment we get off the plane and experience the warm, tropical air with palm trees swaying in the gentle trade winds, we feel like we are on "island time". Hawaii is filled with natural beauty everywhere you look. Beyond the pristine beaches, you can find rain forests, mountains, and lava fields. We spend most of our time in Hawaii at one of the many famous beaches. We have also found the Hawaiian people to be extremely friendly and welcoming. Most of the resorts in Hawaii have a pool designed for kids with waterfalls and waterslides. We look forward to going back to Hawaii again but, next time, with our child.
Whether it's a tropical beach or a European castle, travel should be an adventure. It's about getting outside of your comfort zone and experiencing new sights, foods, cultures, languages, and different climates. Wherever we go, we want to expose our child with experiences that will last a lifetime.
Our Professional Lives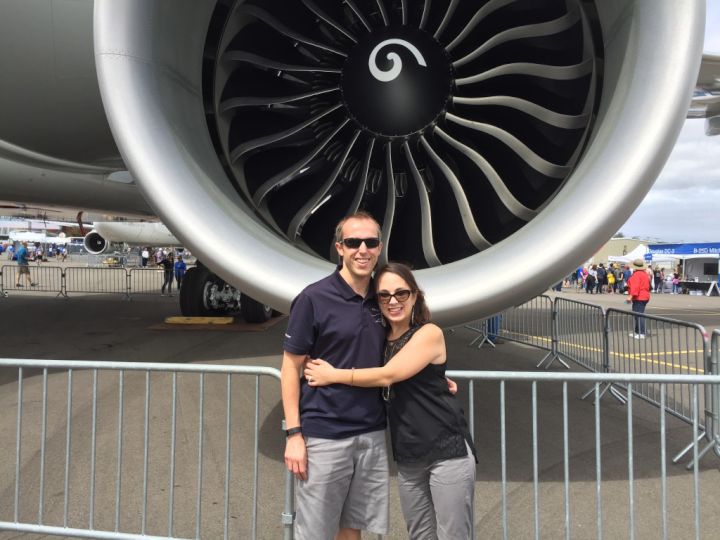 We are both passionate about our professional careers. It is a blessing to find meaningful careers doing what you love.
Since the age of 3, Jonathan has had a love of airplanes and flight. Drawing on his love of flight and strong spatial reasoning skills, Jonathan studied aerospace engineering in college. After graduating in 2006 he started his career at The Boeing Company. Jonathan currently works in the aircraft accident and investigation group. After an incident occurs involving a Boeing aircraft the airline can ask Jonathan's team to review the flight data to provide insight into why the incident occurred.
Danielle combined her love of math (especially algebra) with her love of business and economics to pursue a degree in accounting. After earning her Master's in Accounting in 2009 and successfully sitting for the CPA exam, she began her career as an auditor. Danielle currently works as the Assistant Director of Financial Reporting and Policy where she researches accounting guidance to ensure transactions are recorded correctly.
While both jobs can keep us busy, family always comes first. We are both fortunate to work for great companies that support a healthy work-life balance. In addition, Danielle's chosen profession has numerous opportunities for a flexible work schedule should we determine that it is best for our family that one parent works part-time until the child is in school.
Our Pup, Wilson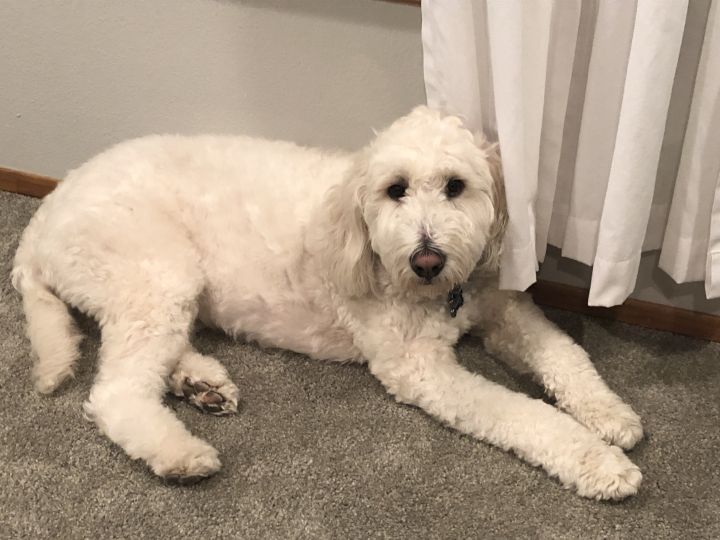 We both view our dog, Wilson, as an extension of our family. Wilson is a 3-year old goofy, fun-loving golden doodle. He is so much a part of our family that we consider him our son. Wilson has given us a sense for what it will be like raising a child. It's a great feeling knowing that another living being depends on us. We have learned there are things greater than ourselves.
Like any dog, Wilson provides us with so much entertainment. There's times of deep laughter as we watch him try to understand the world around him. We erupted in laughter as Wilson was barking at a hot air balloon or the time he was getting agitated by the moving "Samsung" logo on our TV.
On a more serious side, Wilson attaches himself to the family. He experiences everything we do whether it's good or bad. When Danielle came back from her kidney transplant, he was the first to greet her at the door with his tail wagging non-stop. In times of disappointment or sadness, he comes over to rest his head on your lap. Wilson is very socially aware of our emotional state and wants to be a part of our lives.
We believe having Wilson (or any pet) will be great for future children by providing them a sense of responsibility and emotional support. We know Wilson can't wait to be a big brother!
Photos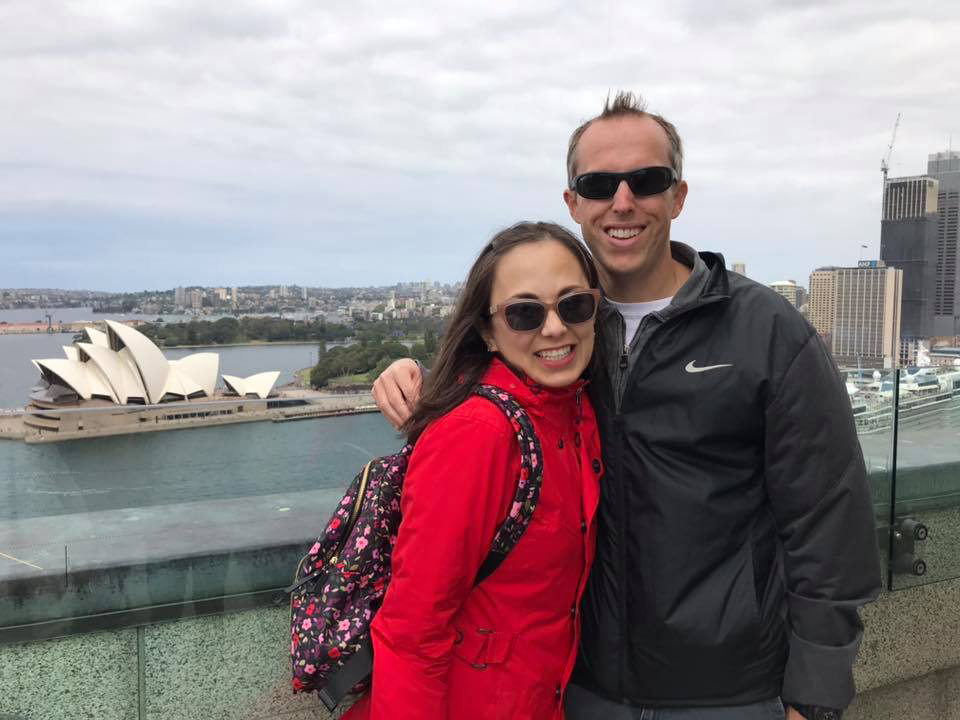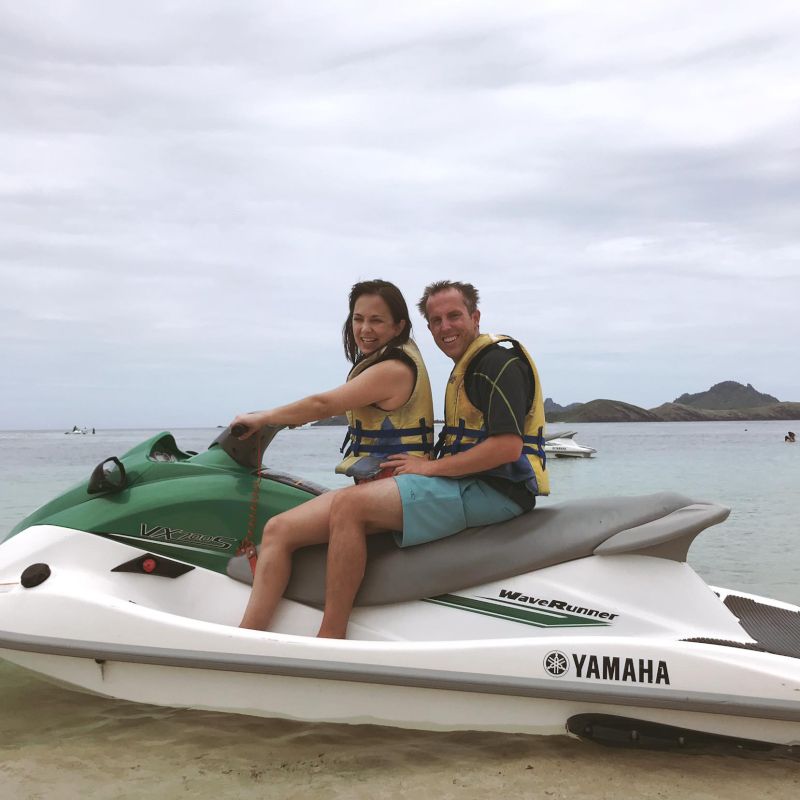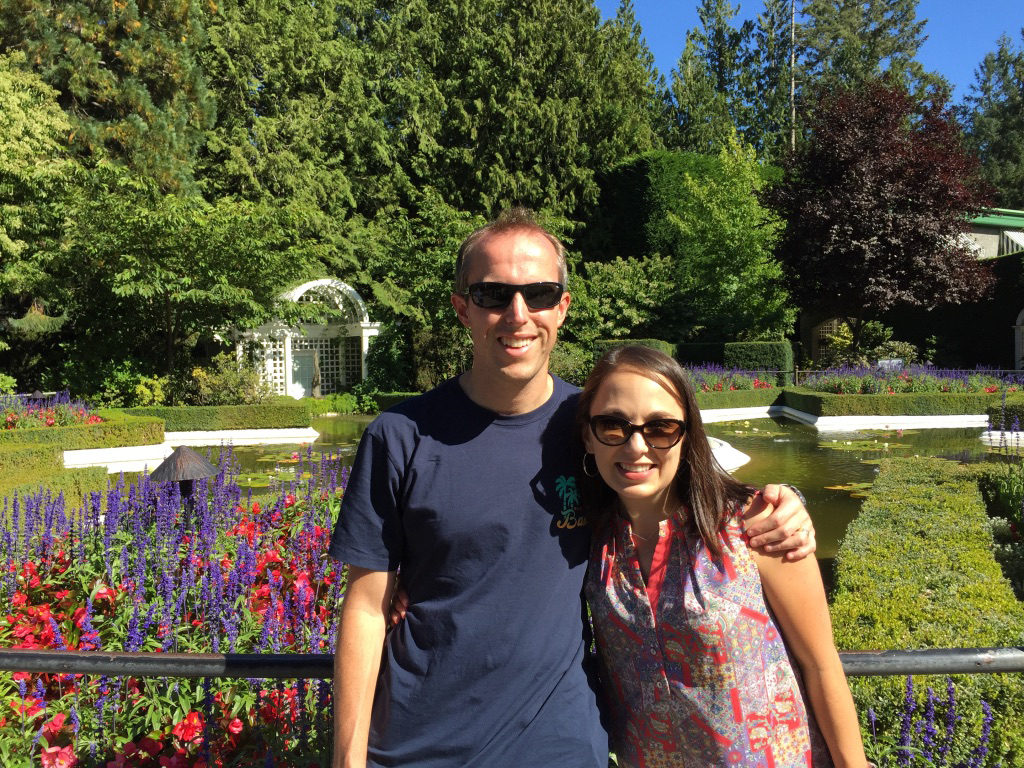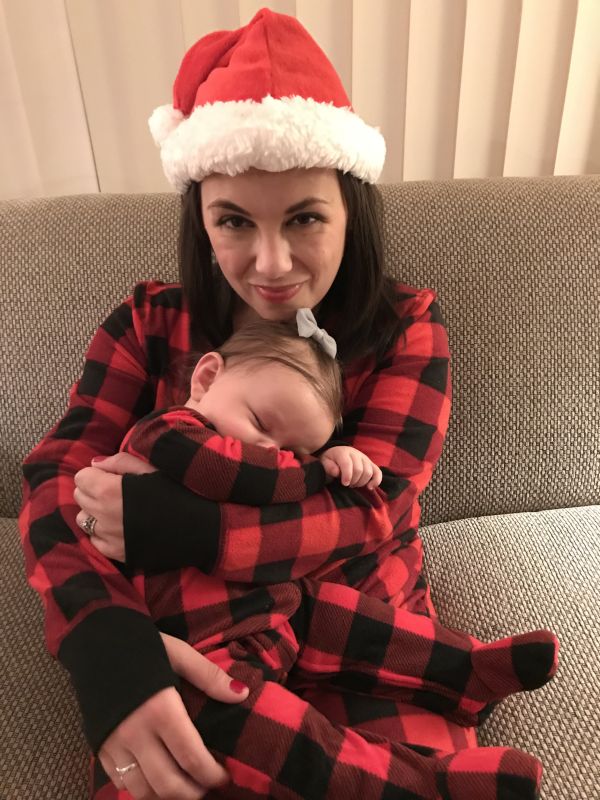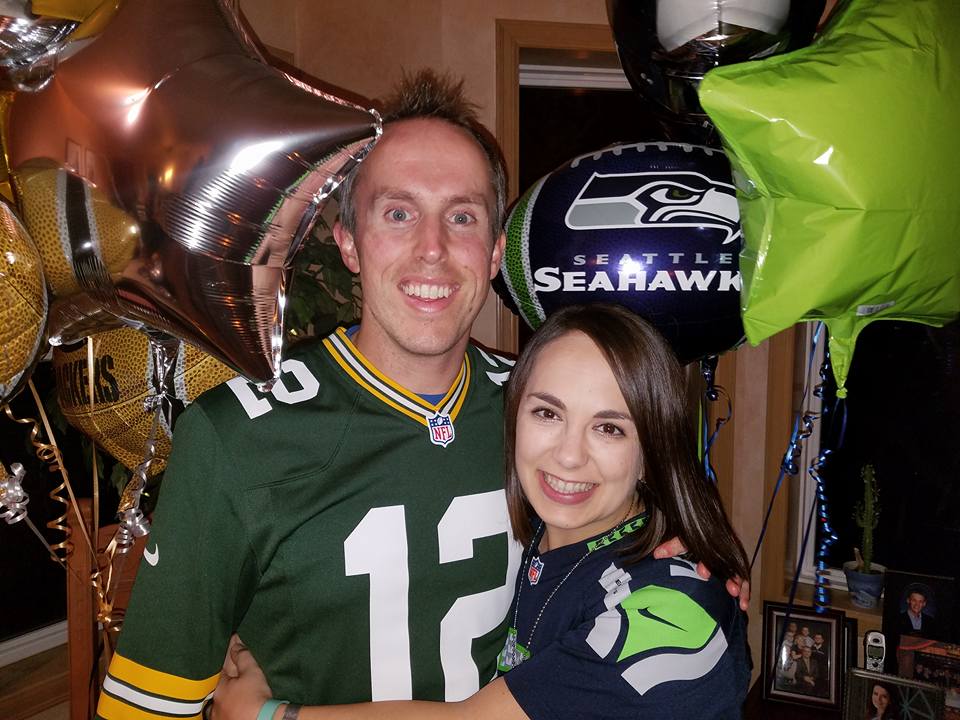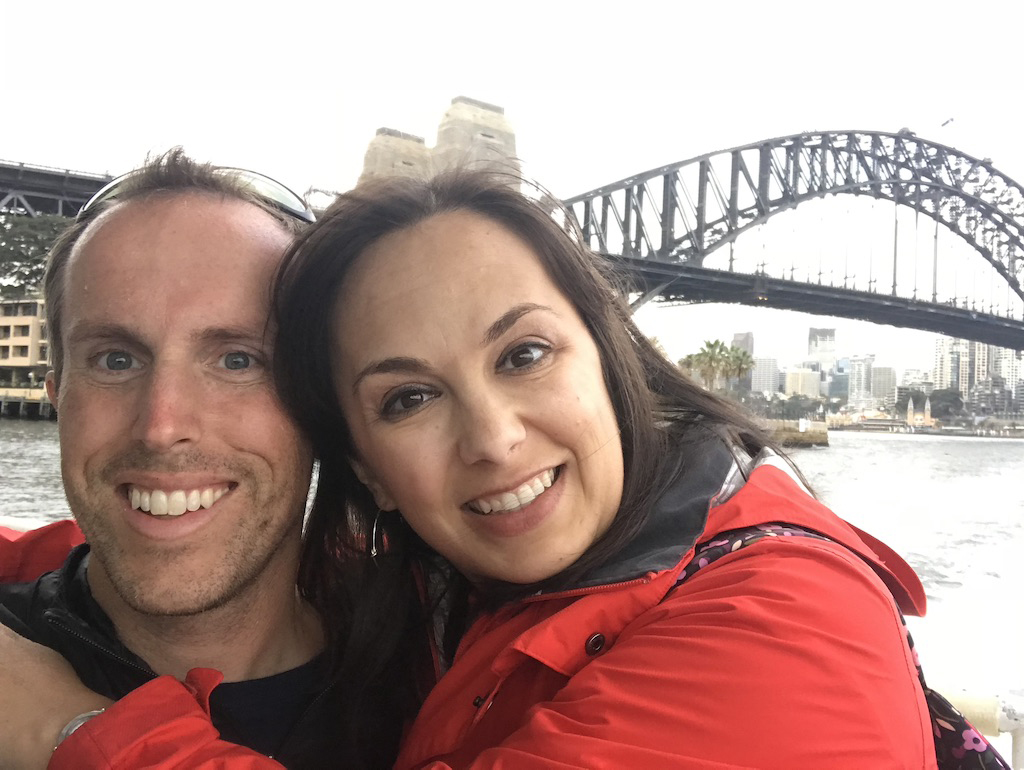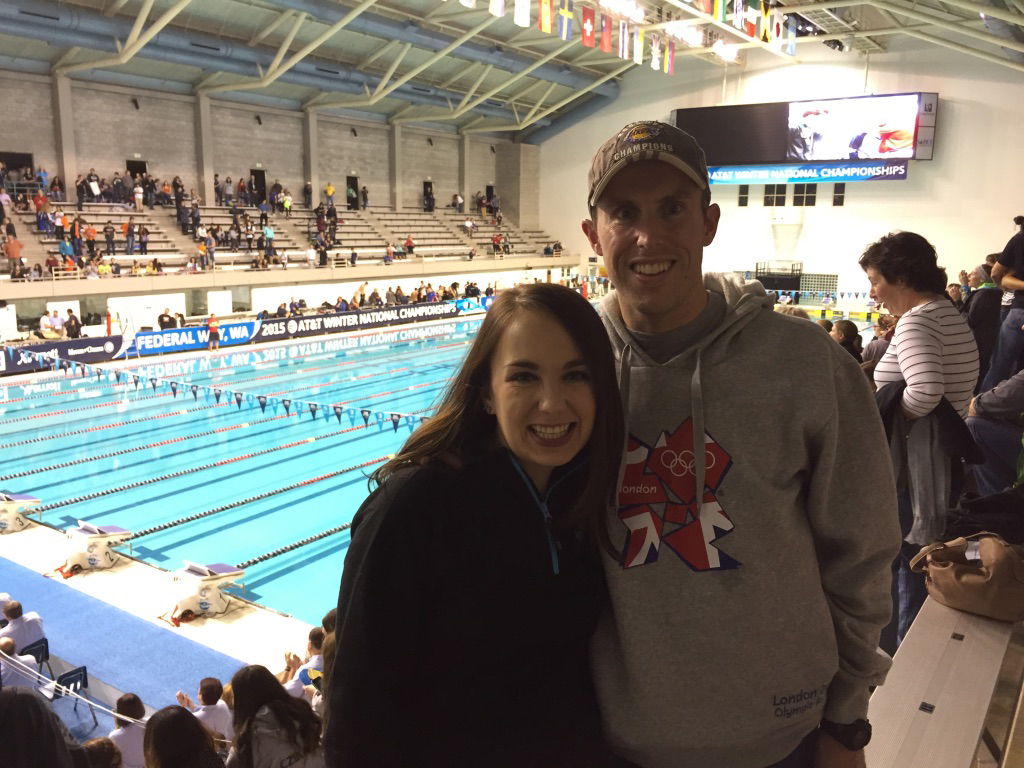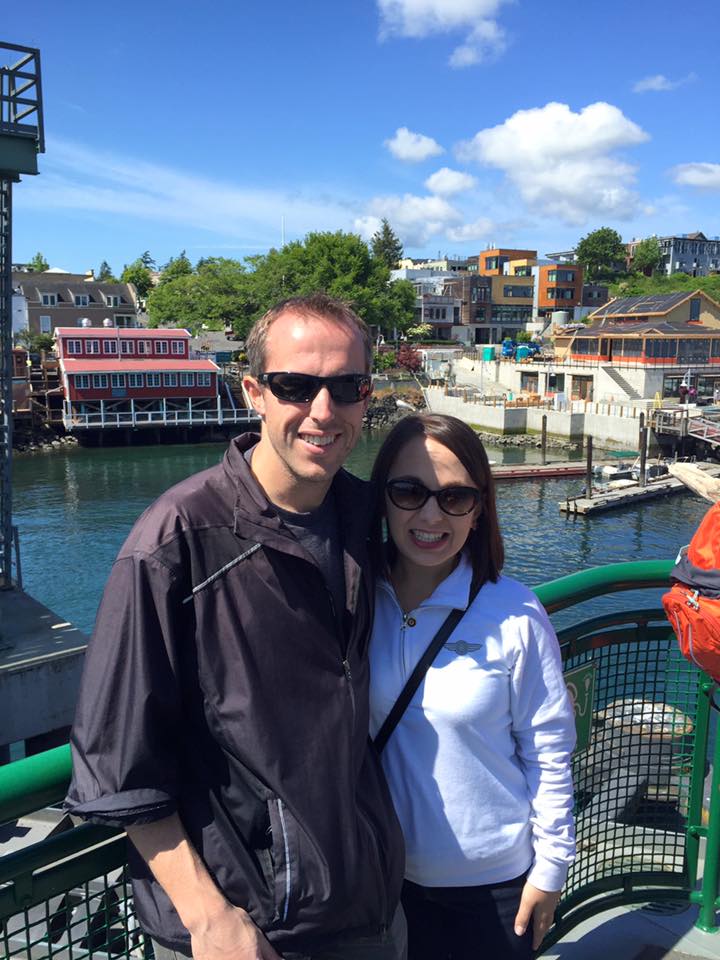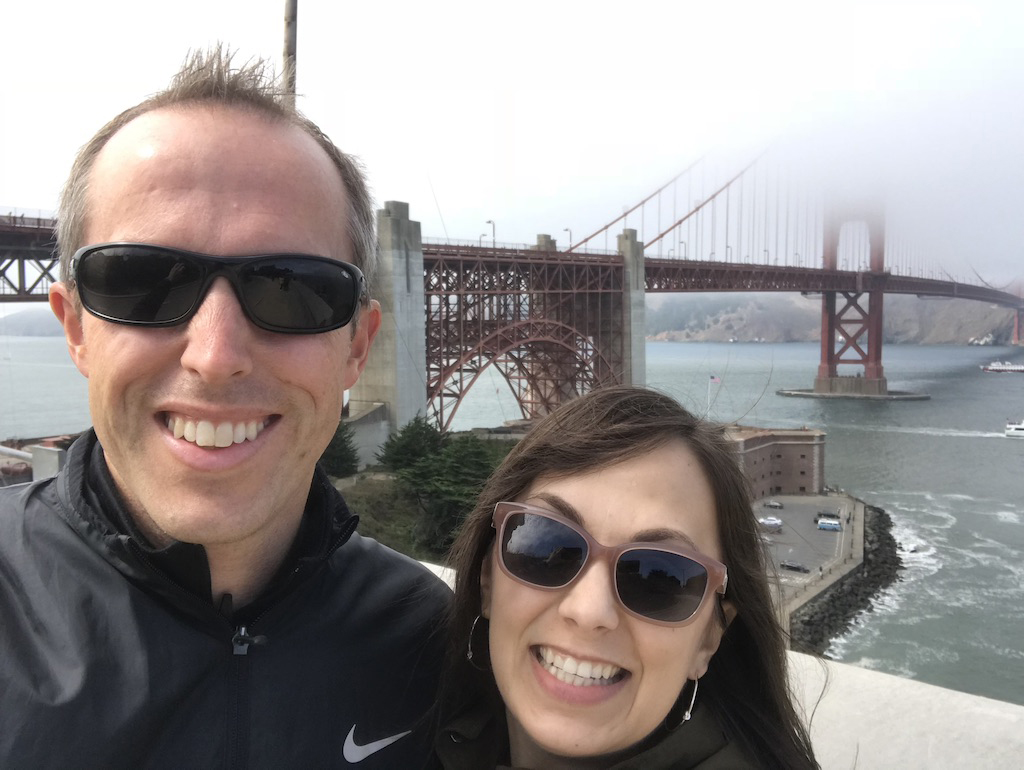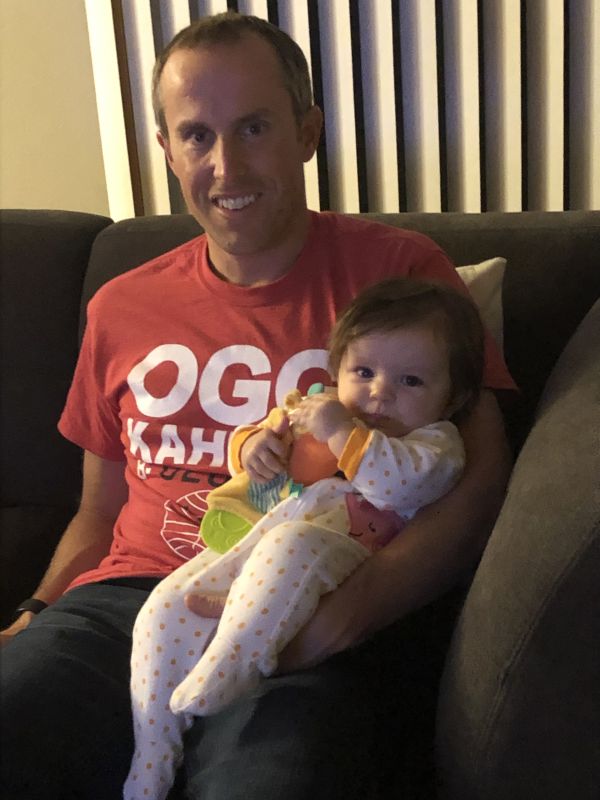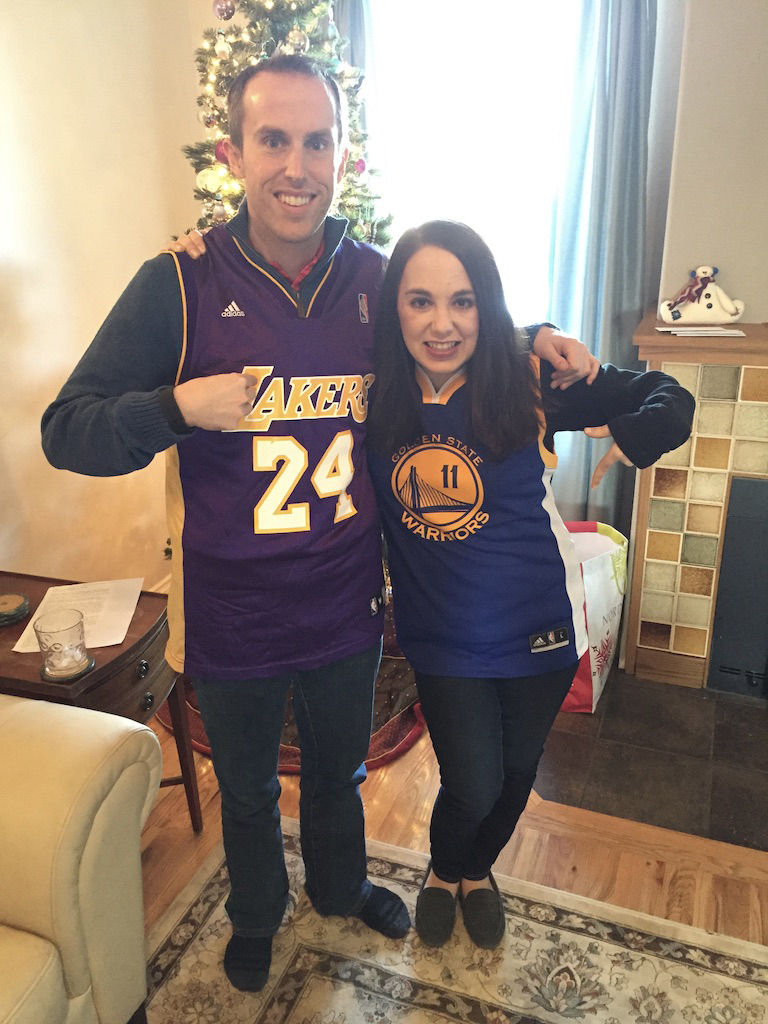 ×
1 / 12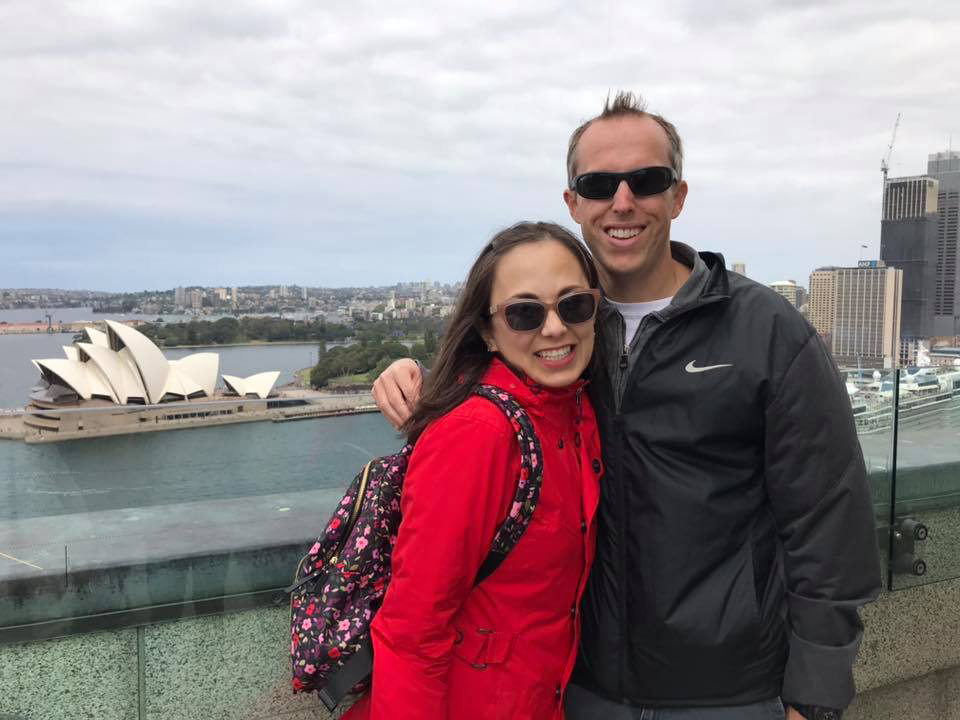 2 / 12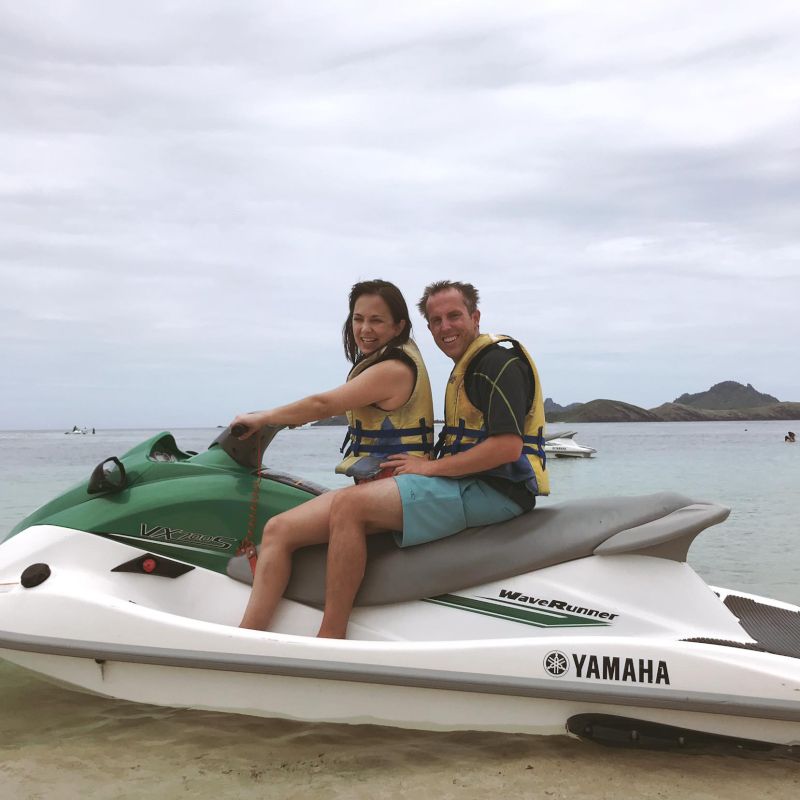 3 / 12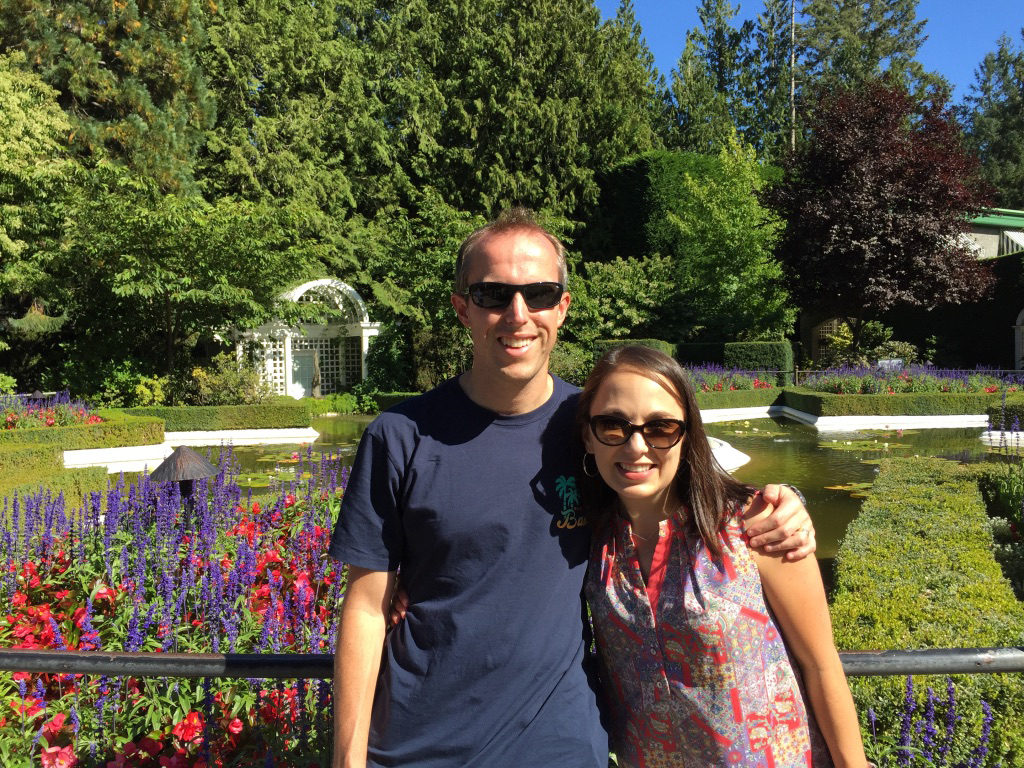 4 / 12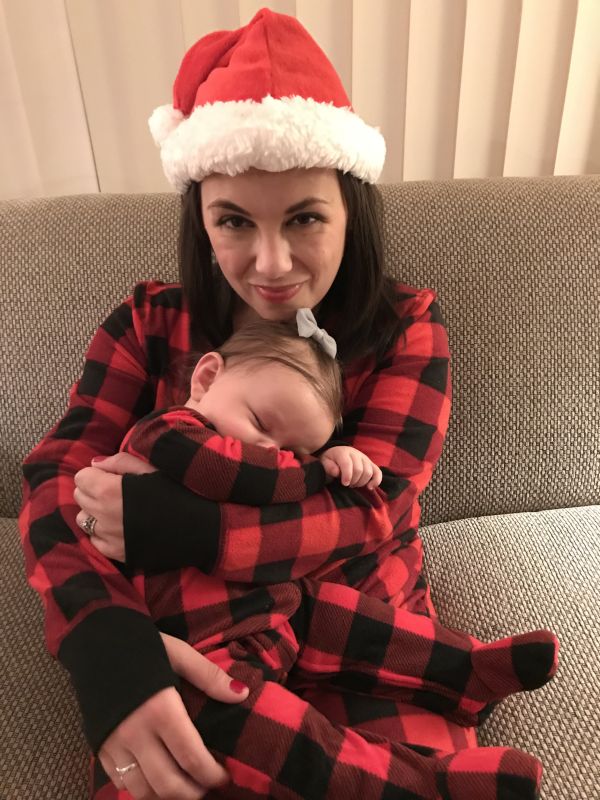 5 / 12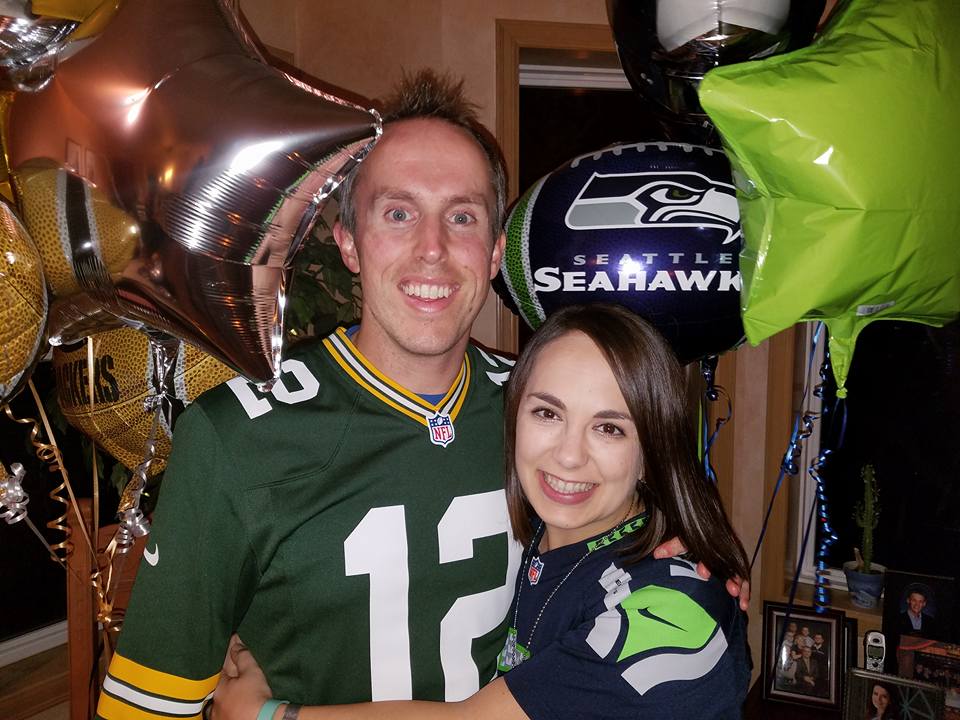 6 / 12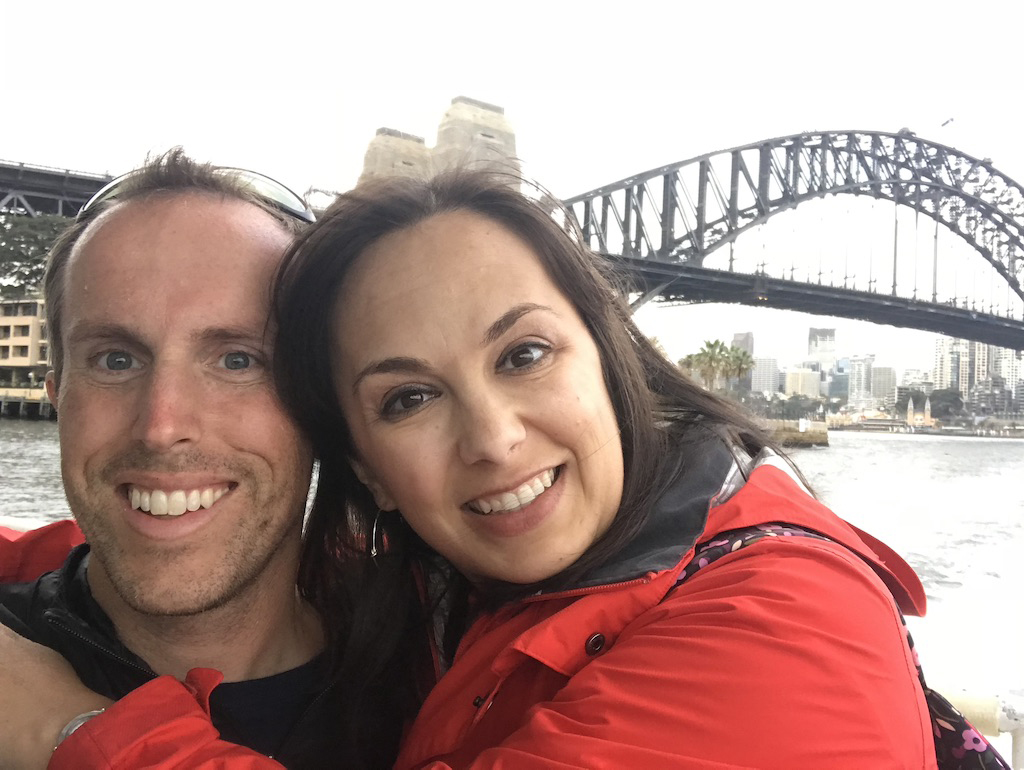 7 / 12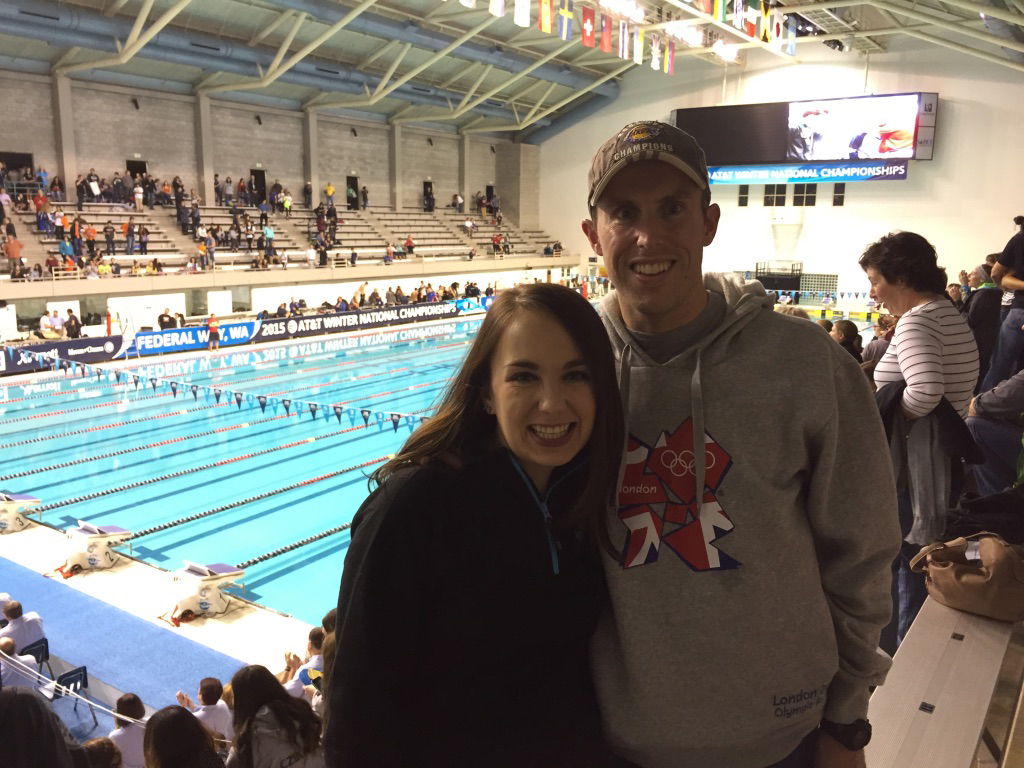 8 / 12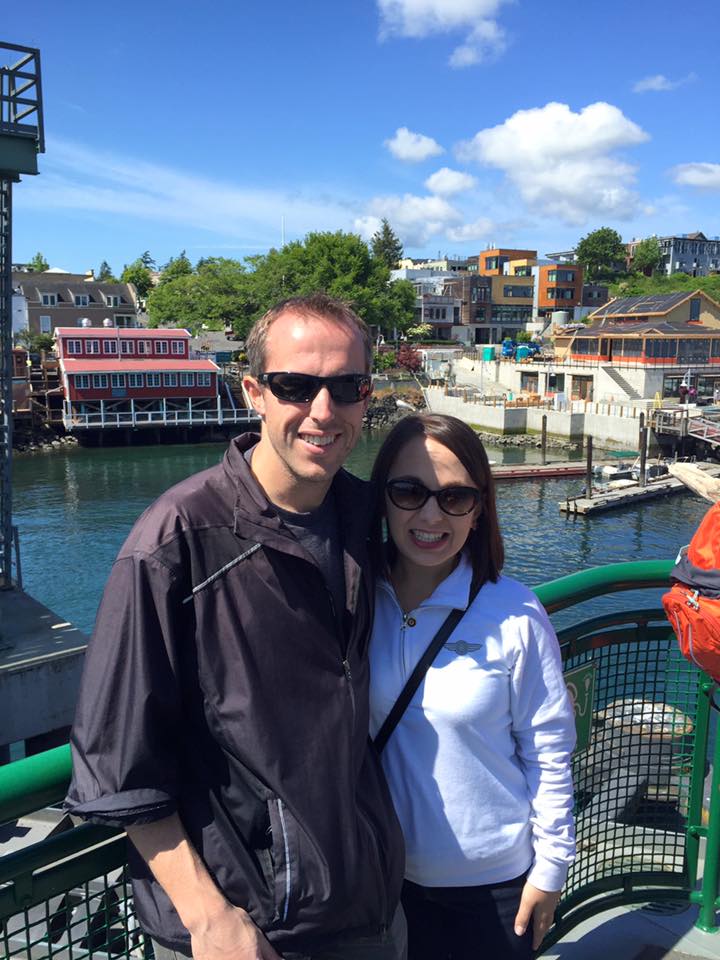 9 / 12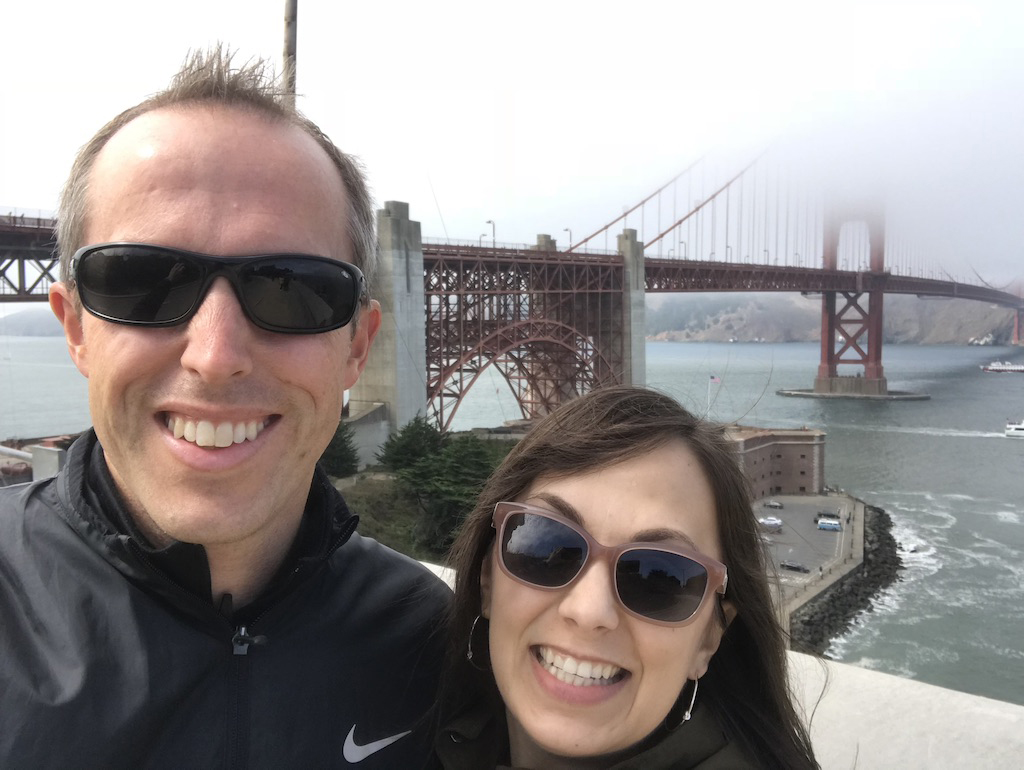 10 / 12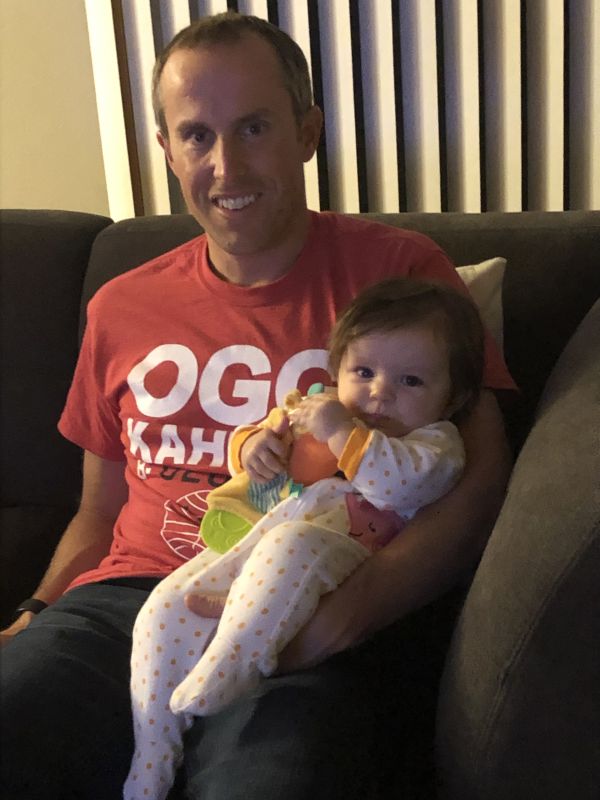 11 / 12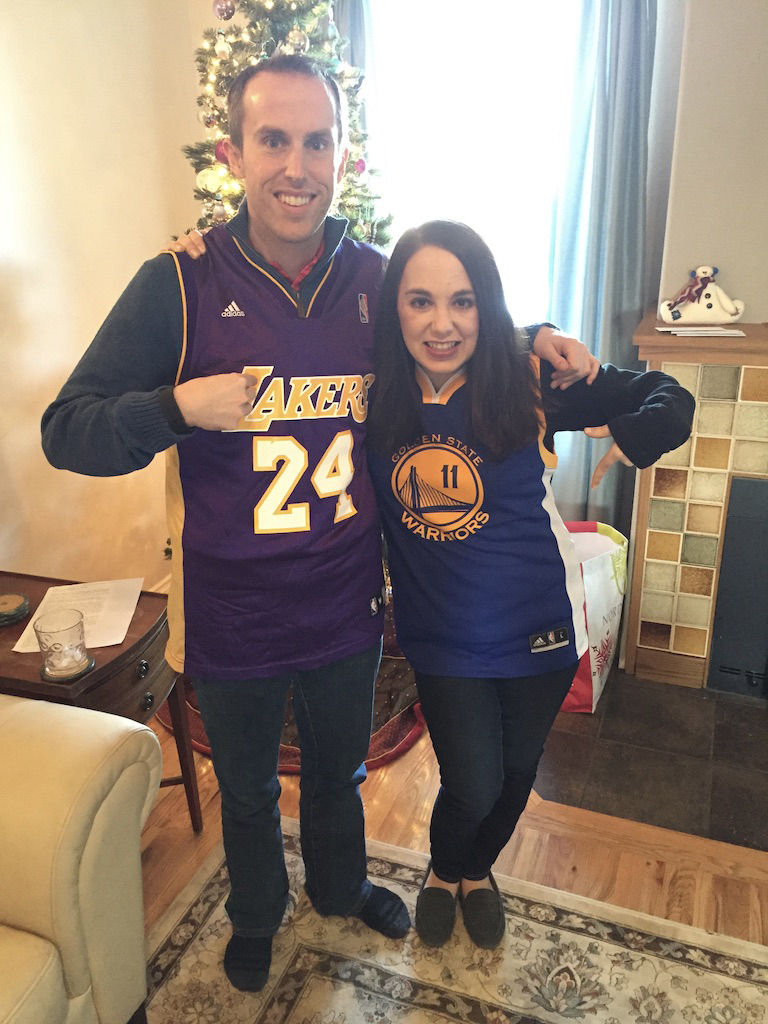 12 / 12
❮
❯
Our House and Neighborhood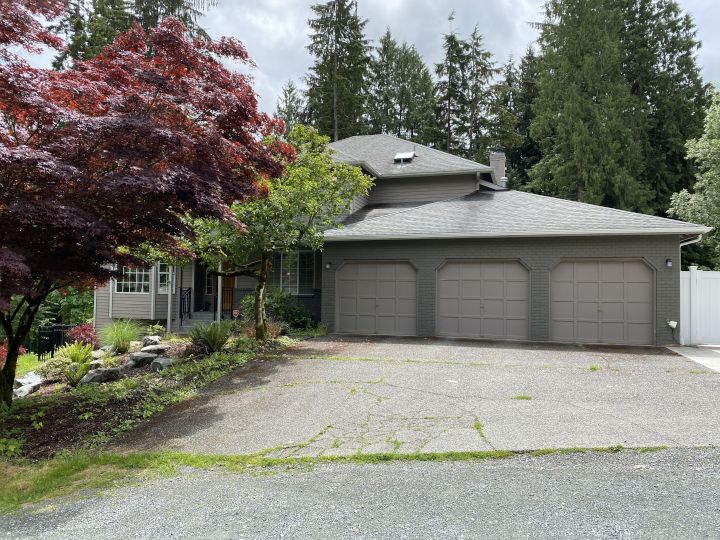 We found the best of both worlds when we bought our home three years ago in a semi-rural community in Washington. Our backyard has an acre of land for dogs and children to run and round and play. Our favorite room in the house is the family room where we like to sit by the fire and watch a good movie or sporting event. We have a wonderful set of neighbors that we enjoy watching football with and live only a short drive away from an amazing park and swimming pool. It is a blessing to look out our back window and only see trees.
What's great, though, is that we are only a 30-minute drive away from both Bellevue and Seattle, Washington! Both cities provide a multitude of cultural experiences. We have been able to attend national Broadway tour performances, country music concerts and Seattle Mariners games. In addition, we have loved being able to take our niece to the Woodland Park Zoo and the Museum of Flight.
Finally, our parish is at the center of our community. Danielle serves as a lector and has previously volunteered on the Confirmation team. Jonathan has previously volunteered with youth group and as Eucharistic Minister. It is a thriving parish focused on families with young children. Our favorite part of Mass is seeing the children bring up our gifts of food for the community to the alter.
f
Our Extended Families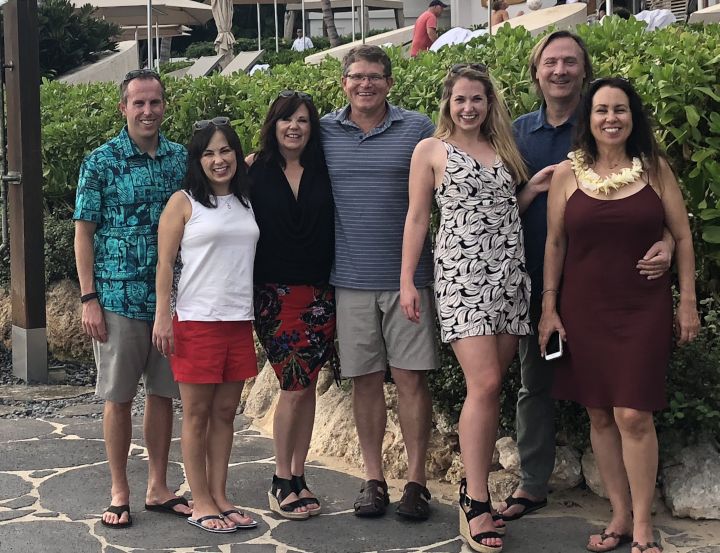 We both come from very close families. Danielle grew up in Eastern Washington with her parents and younger siblings, Luke and Lauren, while surrounded by her large extended family in the area. Her father is an engineer and her mom is an educator. We enjoy visiting throughout the year to go wine tasting and celebrate holidays and family occasions. Last year we were lucky enough to even spend Thanksgiving with Danielle's family on a vacation to Hawaii!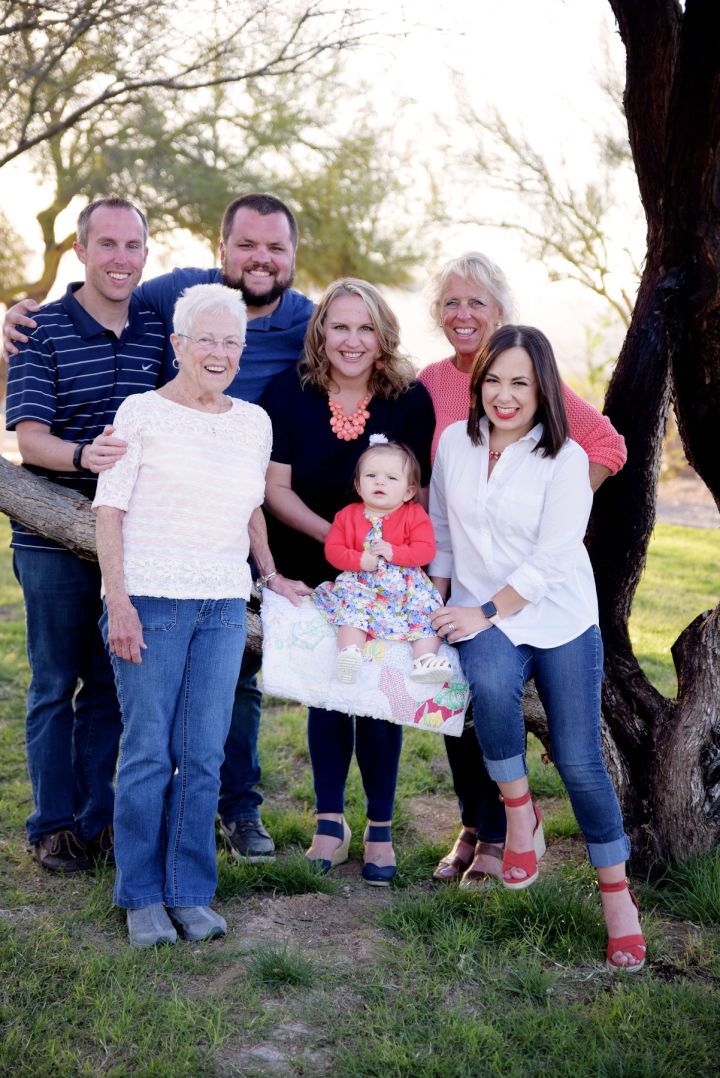 Jonathan grew up in Temecula, California with his parents and younger sister Julia. Jonathan's mom now lives in Arizona, and we love to visit multiple times per year to get a taste of the retirement lifestyle and some Vitamin D! We are very fortunate that Jonathan's sister and her family live so close to us. Many weekends have been spent together enjoying what the Pacific Northwest has to offer, and our niece Madeline has been great at training her Auntie Dani and Uncle JB for what is to come! One of our special memories together was being a part of Madeline's first flight from Seattle to Wisconsin to visit Jonathan's extended family and attend a family wedding.
This child will be the first grandchild on Danielle's side and only the second on Jonathan's side, so they are sure to be spoiled rotten!
From Us to You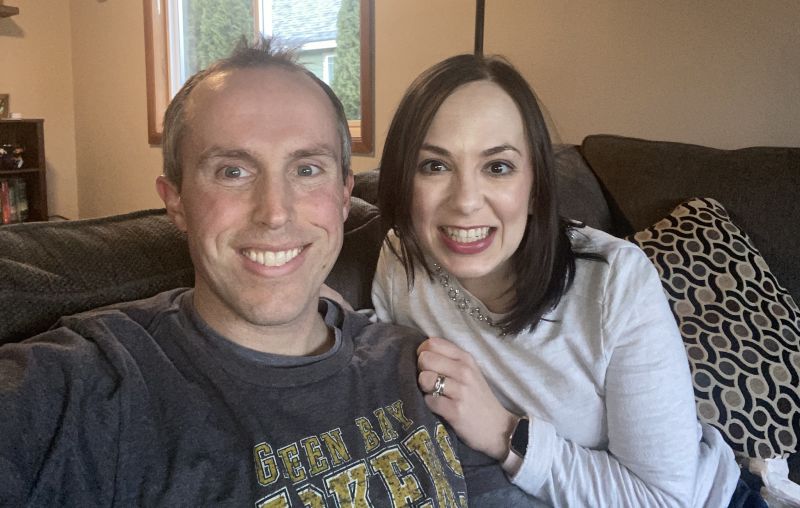 First, let us first say thank you. Thank you for considering the beautiful gift of adoption, and thank you for considering us as prospective adoptive parents for your child. We cannot begin imagine what you are thinking and feeling at this moment. We consider it an honor that you are even reading this letter. Know that we have been praying for you to be blessed with the gift of wisdom to make the best decision for you and your child — no matter what that decision may be.
We waited a long time to meet each other, but the wait was worth it. We met in April 2014, and married in April 2016. These last four years have been filled with a few challenges, lots of laughter, adventure, and love. What is special about our relationship is that we respect one another and we truly enjoy hanging out together! Some of our fondest memories to date include taking road trips to engage in activities that remind us of our childhood (like indoor waterparks and amusement parks), spending time with our families, and experiencing Ireland and Fiji for the first time together. We like to believe that we bring out the best in each other and that we are better together as a team rather than apart.
We both come from very supportive families, and always have dreamed of raising a family together. From the very beginning we knew that our journey to parenthood would involve adoption as Danielle is unable to carry a child. After growing in our marriage and spending lots of aunt and uncle time with our niece, Madeline, our desire to parent has only grown stronger. This child would be spoiled with love from excited grandparents, aunts and uncles, and cousin. Our Golden Doodle Wilson also can't wait for a buddy to run in the backyard with and go on walks with.
From the very beginning we plan to be open with this child about their first family and their adoption story. One way we plan to explain their adoption story is that they grew in their first mother's womb and heart, but it wasn't the right time for her to take care of them. Therefore, she decided to ask adoptive parents to love and care for them. What is so special about this is that they also grew in their adoptive parents' hearts before we even met!
As we have moved through this process, we have learned how essential open adoption is to a child's well-being. It is so important for a child to be able to reconcile their biology and biography. To that extent, please know that we are open to continued contact with you should you desire it. This would include regular exchanges of e-mails and pictures, periodic phone calls and annual visits.
We have lots of hope and dreams for this child. Hopes that they always feel loved and safe, that they feel empowered to be who they are called to be, and that they always feel supported in their endeavors. Having a wide range of experiences helped both of us growing up, so we hope to expose this child to a variety of activities and travels to help them find their passion. This may or may not include Danielle sharing her love of baseball, the Washington State Cougars and musical theater and Jonathan sharing his love of golf, swimming, and aviation. Education is vital and we plan to provide them with an education that sets them up for success in life as an adult, whether that be a college education or a trade/vocational program. However, our greatest hope and calling as parents is to help get this child to Heaven. That is *the* hope and dream.
We have so much love to give, and we love fiercely. Should you decide to place your child for adoption we hope that you could consider letting us love you and your child fiercely.
Love,
Jonathan & Danielle
Favorites
Actor
Kurt Russell
John Krasinski
Actress
Jennifer Aniston
Anne Hathaway
Book
The Art of Racing in the Rain
Wuthering Heights
Candy Bar
Kit Kat
Reese's Peanut Butter Cups
Childhood Memory
Going on vacation with family
5th Grade Camp
Childhood Toy
Legos
Barbie Dolls
Children's Book
Berenstain Bears Series
City
Sydney, Australia
Sydney, Australia
Classic Movie
Midway
Breakfast at Tiffany's
Day of Week
Saturday
Friday
Dessert
Cookie Skillet
Funfetti cake with ice-cream
Disney Movie
Honey, I Blew up the Kid
Beauty and the Beast
Dream Job
Boeing 747 Captain
Broadway Actress
Dream Vacation
Micronesia
Italy
Family Activity
Card games
Playing Board Games
Flower / Plant
Bird of Paradise
Orchids
Food
Grilled Mahi Mahi
Pizza
Form of Exercise
Swimming
Treadmill
Hobby
Flight Simulation
Playing the Violin
Holiday Tradition
Watching Christmas Story on Christmas Eve
Christmas Morning Breakfast with Family
Ice Cream
Cookie Dough
Cookie Dough
Leisure Activity
Golf
Hiking
Magazine
Airliner World
People
Memory with a Child
Holding my neice on the airplane
Reading Books With My Niece
Memory with Spouse
Jetskiing in Fiji
Zip Lining in Hawaii
Movie Munchie
Popcorn
Popcorn
Movie Quote
"I feel the need.... the need for speed!" - Top Gun
"I'm not like a regular mom, I'm a cool mom! " - Mean Girls
Movie Type
Comedy
Romantic Comedies
Musical
South Pacific
Wicked
Musical Group
Goo Goo Dolls
Spice Girls
Nursery Rhyme
Twinkle Twinkle Little Star
Olympic Event
Swimming
Gymnastics
Personal Hero
My dad
My Mother
Play
A Midsummer Night's Dream
Quality about my Spouse
Her ability to show interest in my passions.
His fortitude
Quote
"The destination is not the dream. The journey is the dream." - Kobe Bryant
"Be who God meant you to be and you will set the world on fire." - St. Catherine of Siena
Restaurant
Las Brias - Laguna Beach, CA
Red Robin
Sandwich
In n' Out Burger
Turkey Pesto
Scripture
"In all your ways submit to Him, and He will make your paths straight." - Proverbs 3:6
"Just so, your light must shine before others, that they may see your good deeds and glorify your heavenly Father." - Matthew 5:16
Shopping Store
Airplane Shop
Target
Song
I Hold On - Dierks Bentley
Your Grace Is Enough
Sport to Play
Golf
Baseball
Sport to Watch
Basketball
Football
Sports Star
Dennis Rodman
Simone Biles
Sports Team
Los Angeles Lakers
Washington State Cougars
Subject in School
Math
Math
Thing to Cook
Grilled Chicken
Tacos
Time of Day
Early Evening
Dusk
TV Show
Two and a Half Men
Friends
TV Show Character
Charlie Harper
Monica Gellar
Type of Music
Country Music
Country
Vacation Spot
Hawaii
Hawaii
Video Game
X-Plane 11
Super Mario Brothers
Get in Touch
Provide more information, so American Adoptions can connect you with this family.
---