1-800-ADOPTION
Thank you for viewing our profile
If you would like to learn more about us, please call 1-800-ADOPTION (2367846), fill out the form at the bottom of our on-line profile page, or email us at bp_information@americanadoptions.com.
To revisit our on-line profile page and view our profile video at American Adoptions, simply use your mobile phone to scan the QR code on the right. We are looking forward to hearing from you!
Matt & Nicky
We are a coastal couple who love life and look forward to sharing all the good things and building a happy family. We love our family, friends, the coastal lifestyle, and the adventure of new places and experiences. We feel it's a great privilege and honor to adopt, and we're excited to provide a loving home for that special child.
About Us
Job
Assistant Operations Officer, Flight Instructor
Clinical Quality Analyst
Education
Master's Degree in Non-Profit Leadership
Master's Degree in Pharmacy
Relationship
Legally Married
Our Life Priorities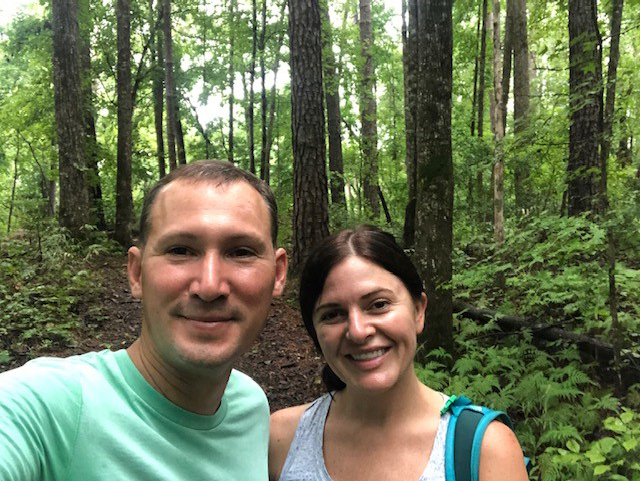 Faith, marriage, family, friends, and community take priority in our life.
As we cope with the realities of an ever-changing and stressful world, we take great console in turning to our faith and marriage as foundational elements to happiness. We strive to "be the change we want to see" but also take time to appreciate positives within each stage of life.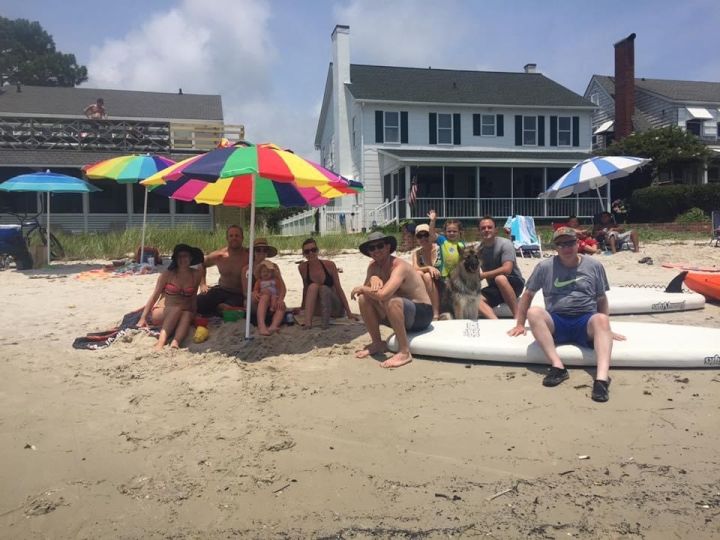 Our family and friends are big priorities and we're so excited to share them with our future child.
We also believe in supporting our local community. We are involved in local charities and support groups, including prenatal care for those without insurance.
Additional priorities include seeking balance in our day-to-day dealings, and prioritizing our love for each other, and time well-spent, over the pursuit of tangible things.
Our Cultural Heritage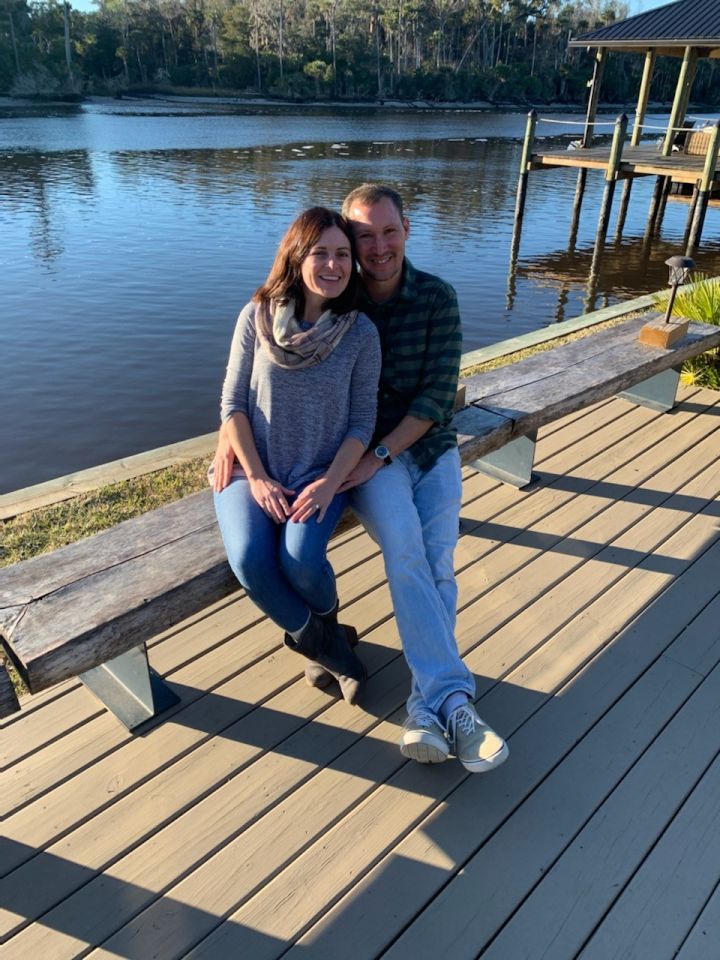 Matt: Matt is the first-born American of a Cuban refugee family who immigrated from Cuba in 1970. Matt's mother came with her family of seven to the United States, penniless and destitute from the horrors of the Cuban communist revolution. They made their home in North Florida and became proud naturalized Americans who love their new home but take great joy in celebrating their Cuban heritage and history. Vestiges of their past can be seen in annual Cuban Christmas Eve (Noche Buena) celebrations, as well as the frequent family gatherings and traditional Cuban faire served. Matt grew up in a Spanish speaking home and still exercises his Spanish with family. He still has numerous family members in Spain, with whom he maintains communication and a loving relationship. Matt channeled his love of culture and ethnicity in his formal studies, attaining his degree in Anthropology; this highlights his endeavors to keep his family's heritage alive and well through stories and traditions. Matt's military service as a Marine pilot additionally highlights his love for America and thankfulness to a great and hospitable land of opportunity and refuge.
Nicky: Nicky's family consists of mainly eastern and western Europeans that came to America around the 1700's. Nicky was born in Champaign, Illinois. Their family considers themselves diverse Americans, comprised of multiple ethnic/racial backgrounds including white, Latin, and possible Native American. (Her family isn't exactly sure but her great grandfather's name was Green Grass).
Why We Chose Adoption
Nicky: Since a child, I knew I was going to adopt. Surprisingly, when a child myself, my parents can recall me telling them that adoption was how I was going to have kids. And all during my childhood, young adult years, and now very much an adult, I've always been in situations caring for people. From YMCA camps as a kid, taking care of kids, to being a registered nurse with cancer patients, I've always received joy taking care of others.
The desire to adopt also came from my stepdad, who I consider as much a dad as my biological dad. Both dads were/are involved in my life. Both my dads are my superheroes and I know there is no difference in the genetic tie versus the environmentally acquired one.
Now, I did not know that I would also be infertile. After being married at 26 and trying for a few years, it did not bother me once diagnosed with unexplained infertility. The physicians suggested IVF, but both Matt and I knew adoption was the choice for us. We are both extremely excited to grow our family through adoption.
Photos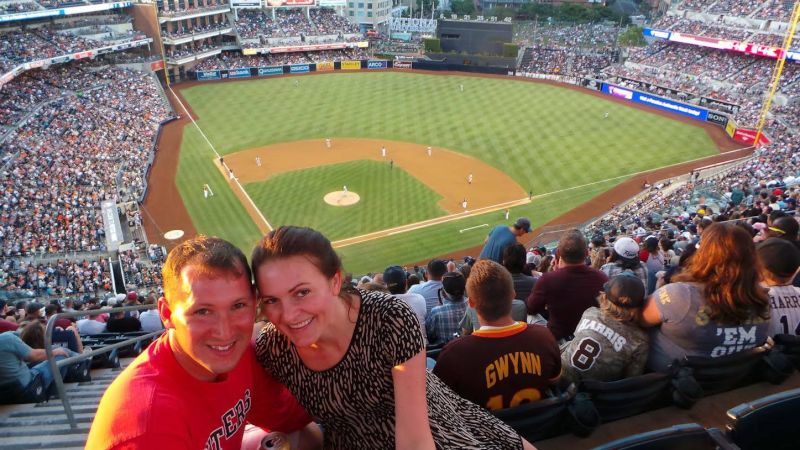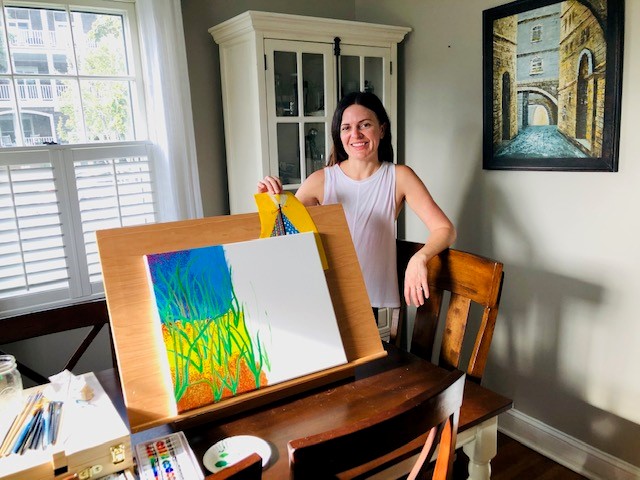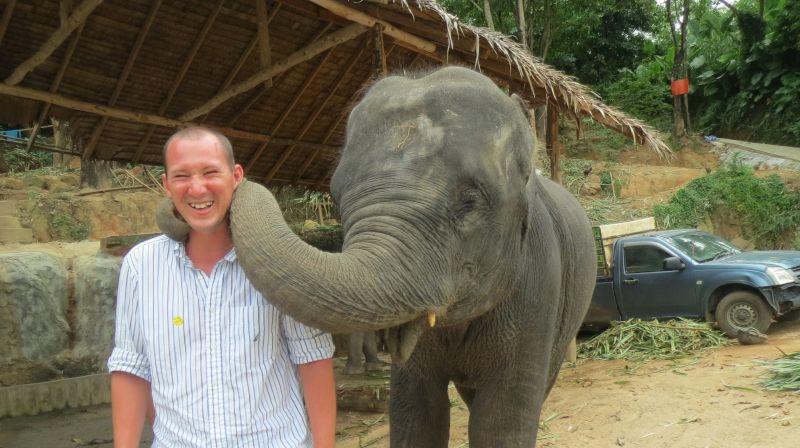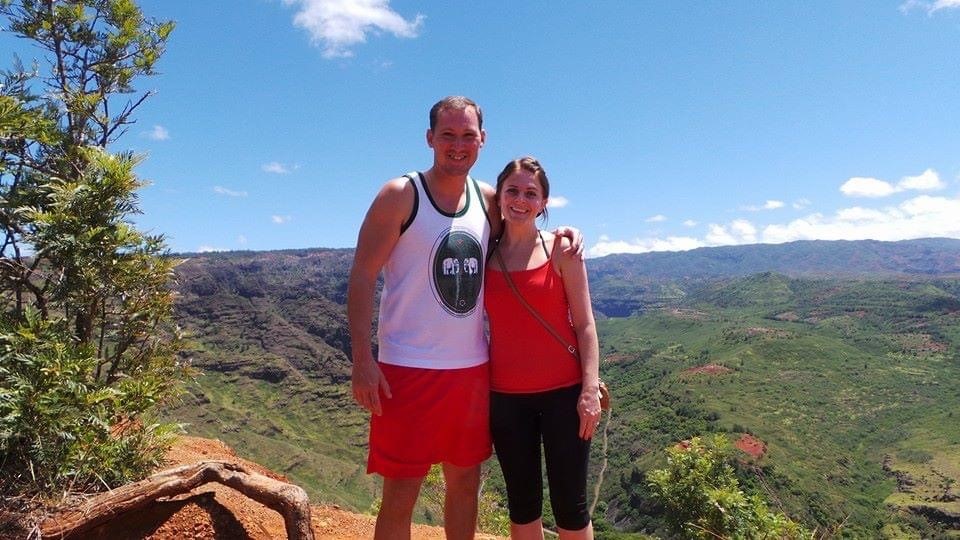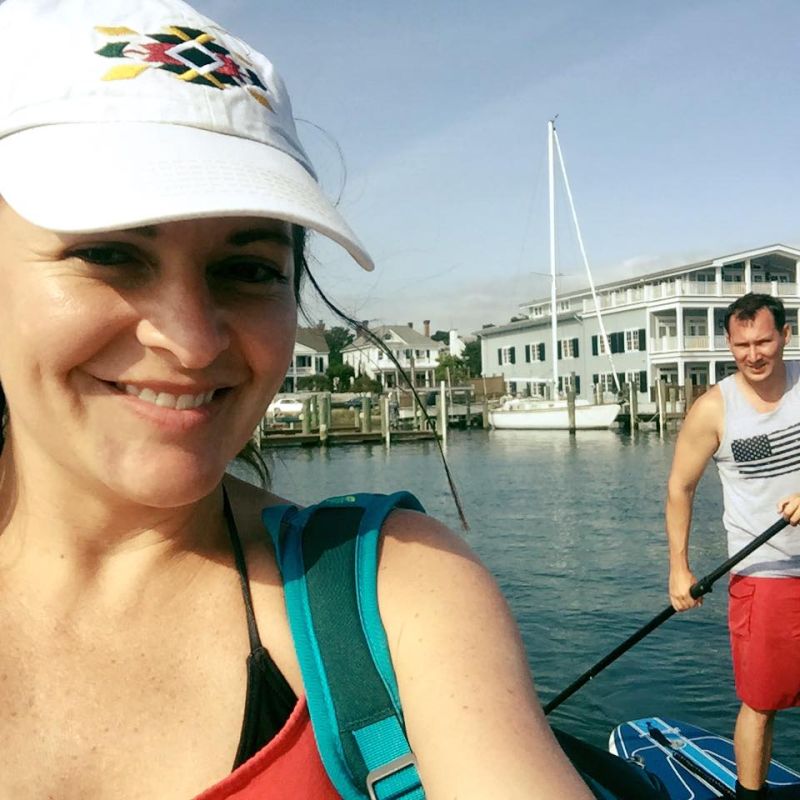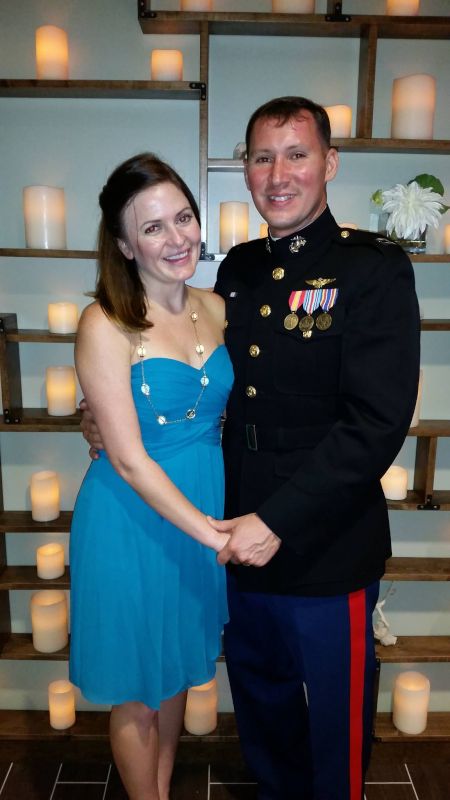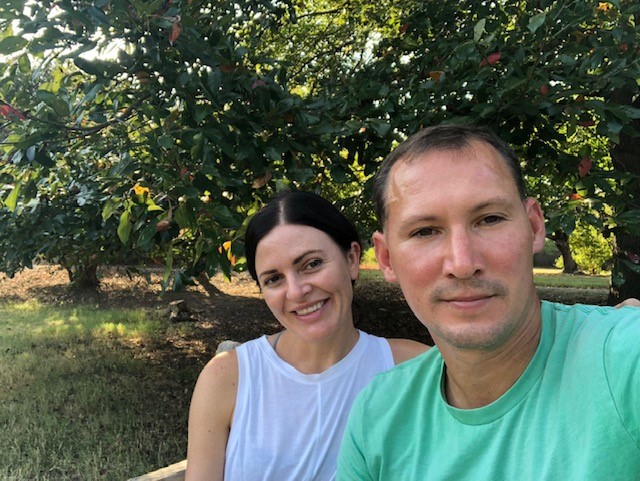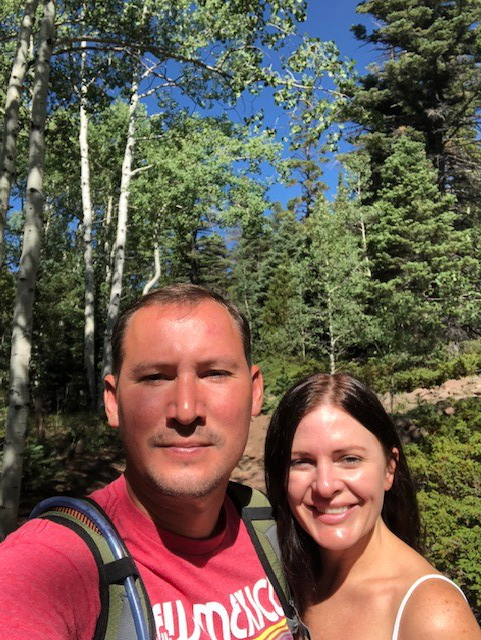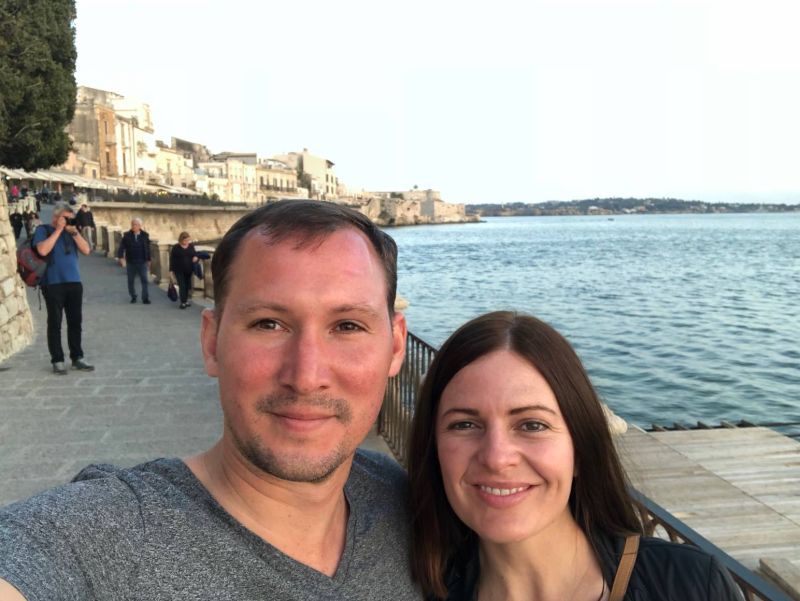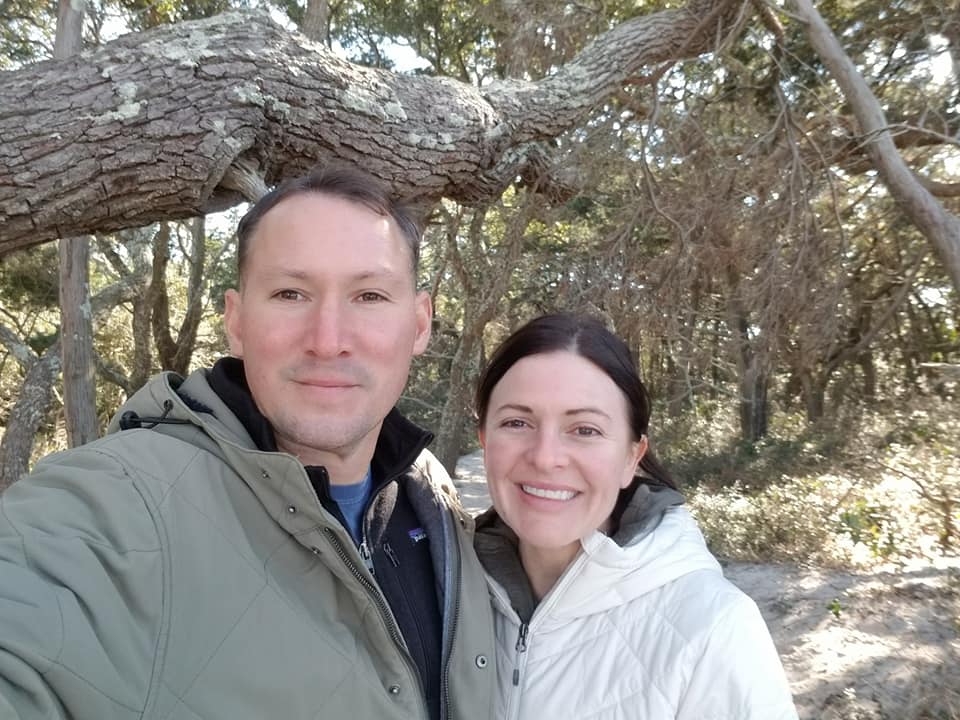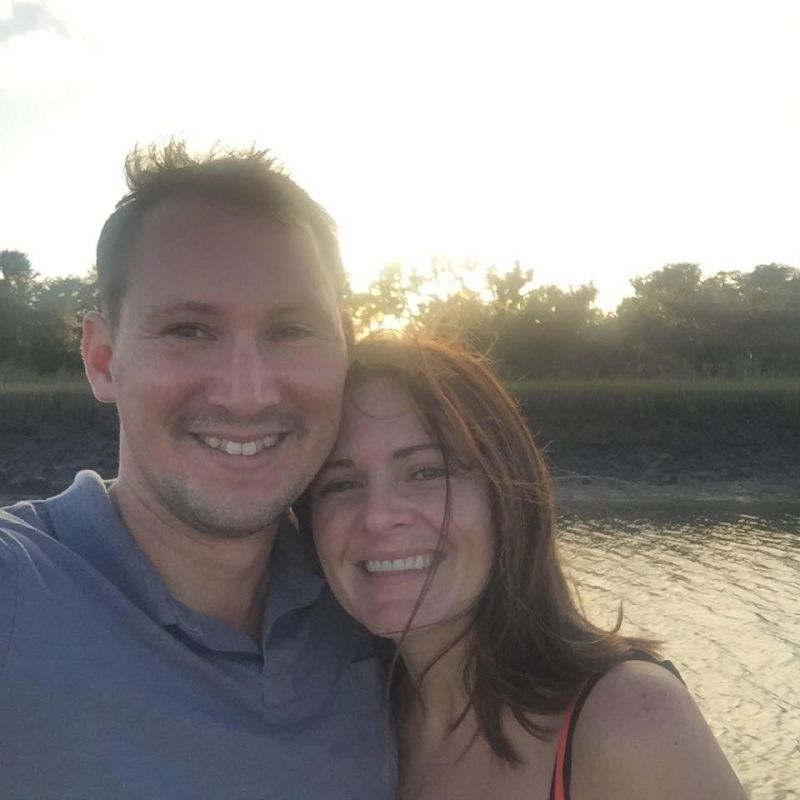 ×
1 / 12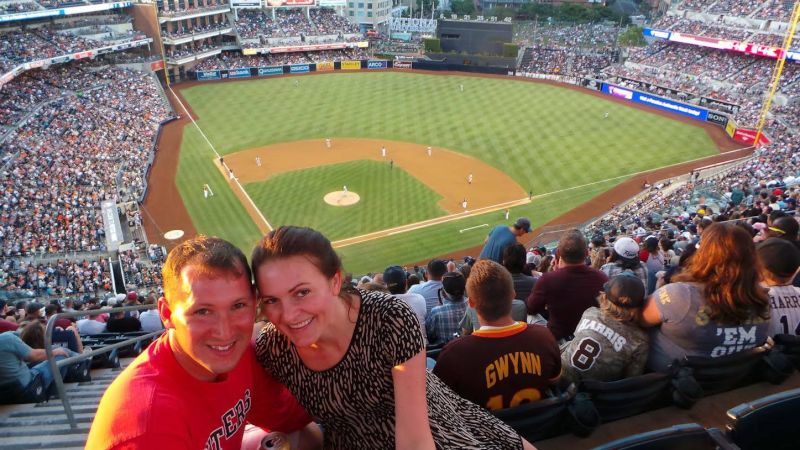 2 / 12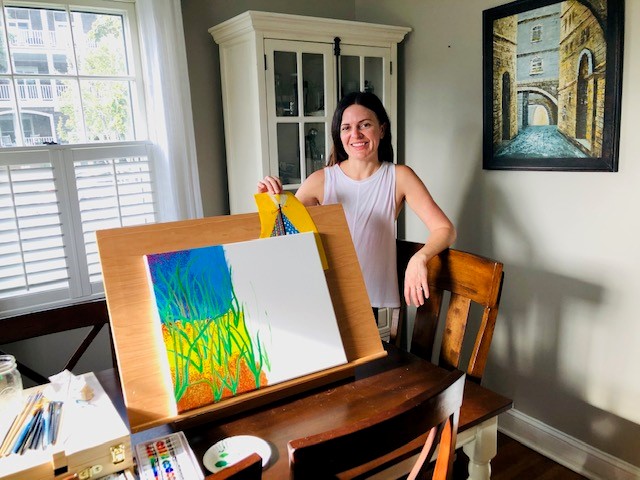 3 / 12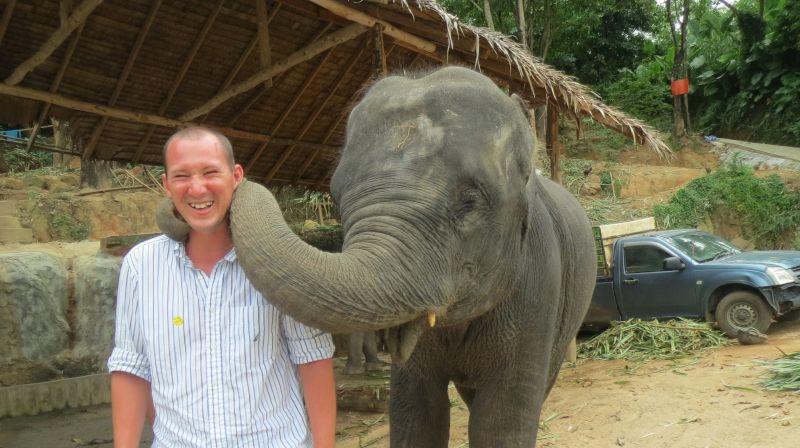 4 / 12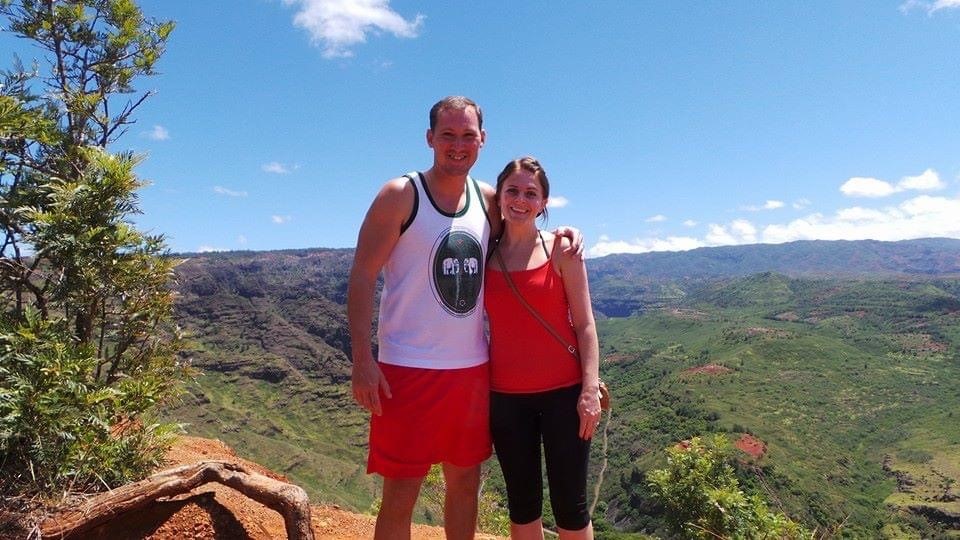 5 / 12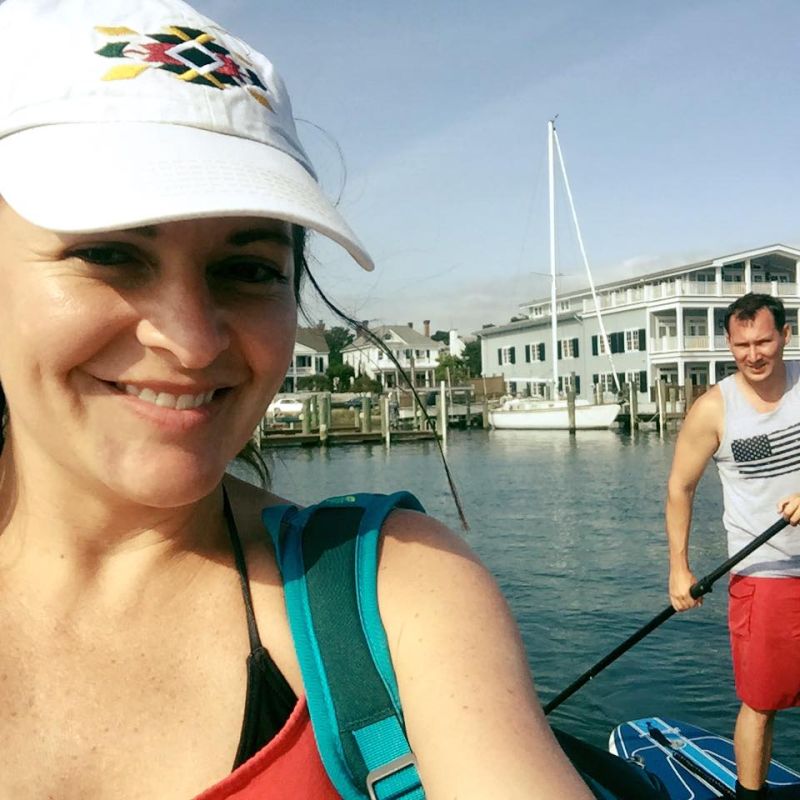 6 / 12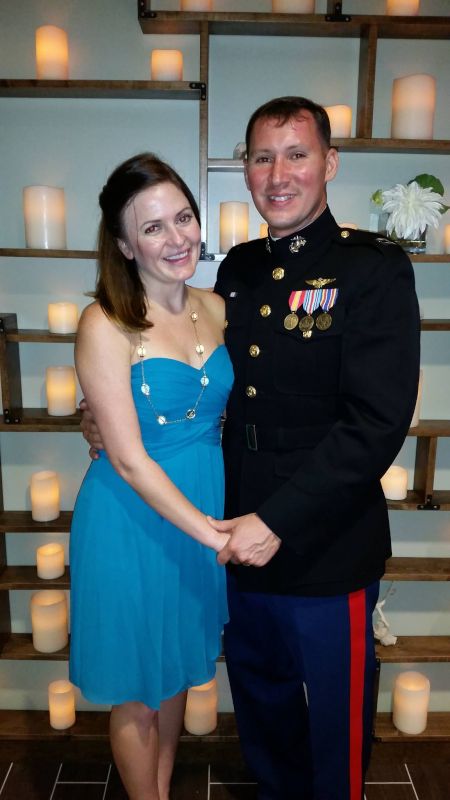 7 / 12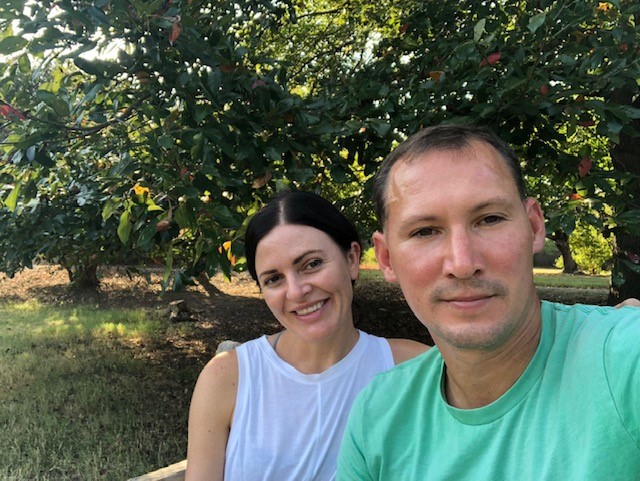 8 / 12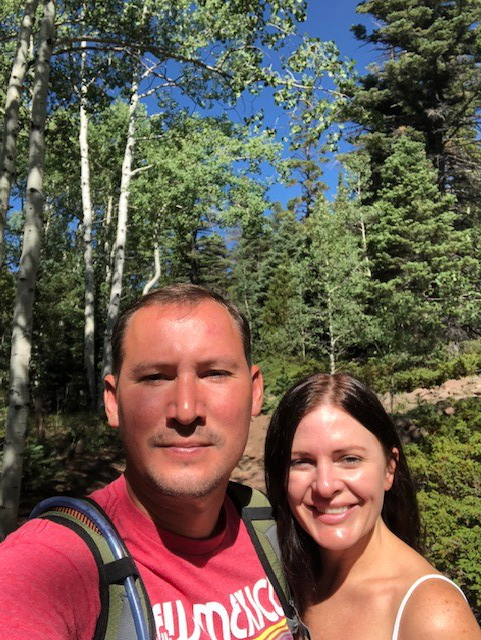 9 / 12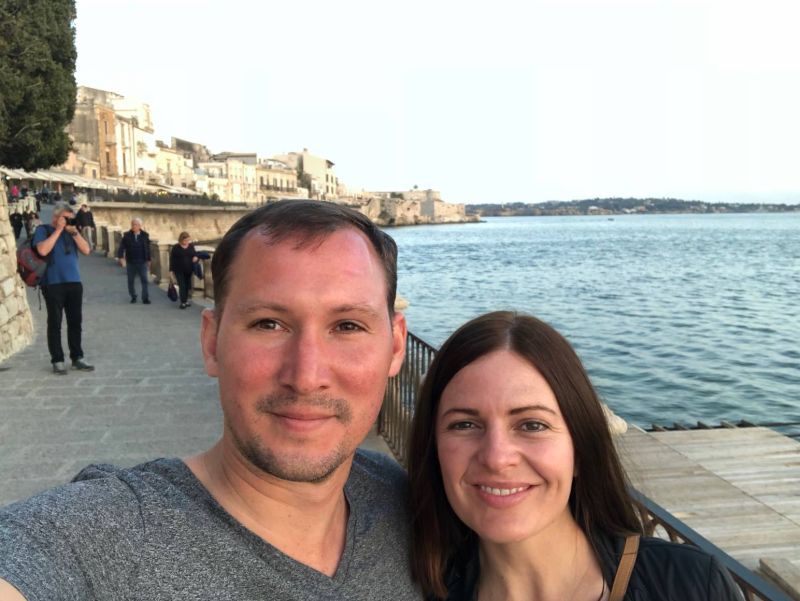 10 / 12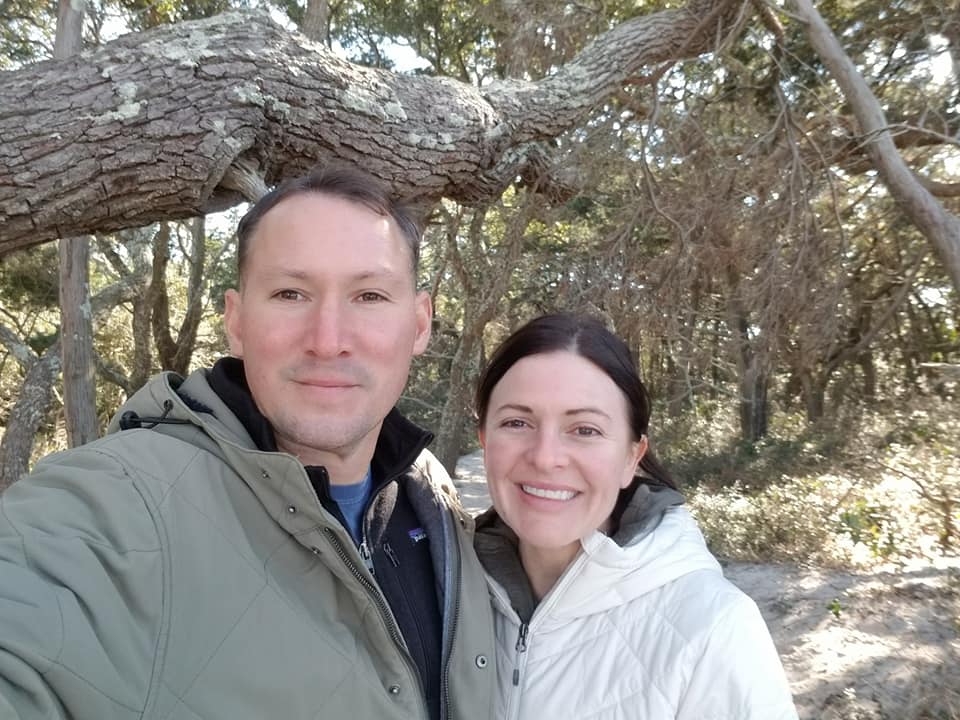 11 / 12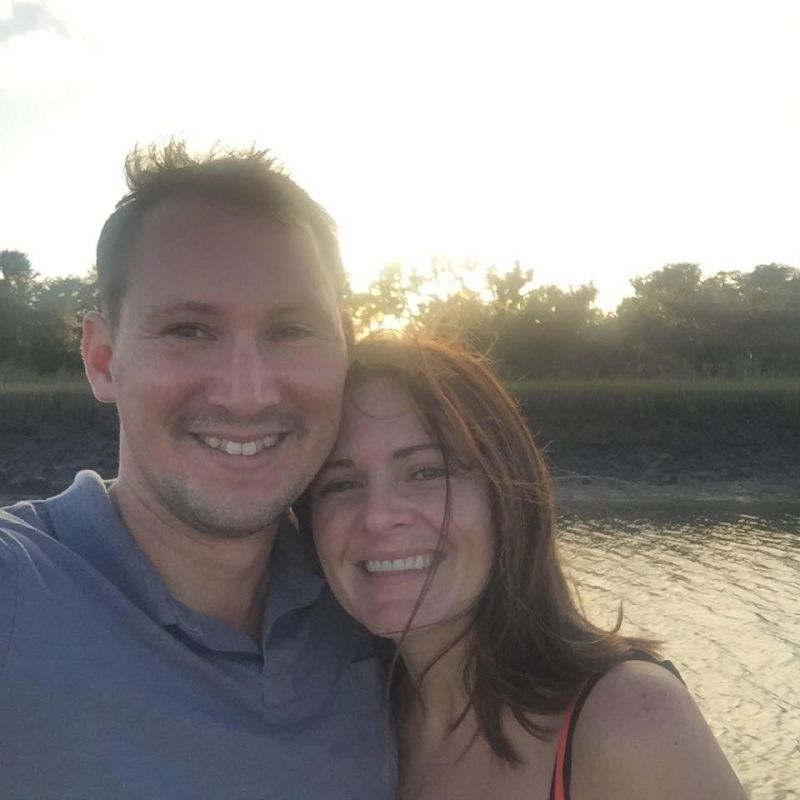 12 / 12
❮
❯
Our House and Neighborhood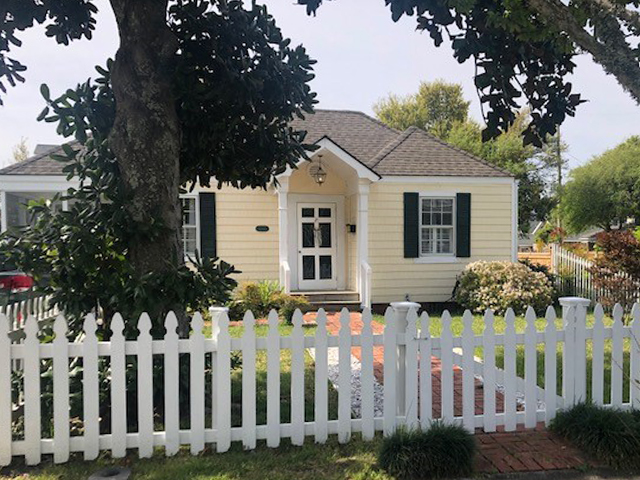 We live in beautiful coastal North Carolina. We have a historical beach cottage located by the sound. Our house has two bedrooms, two bathrooms, an open floor plan with a newly added kitchen, and two lounge areas. We have a large backyard with a kayak for the sound.
Less than a block away, there is a beach everyone calls "kids beach." It's called this since the sound does not have the big waves and rip currents the ocean has. It's calm and easy to swim there. In the summer, parents and kids will tie up floats and relax in the water.
There is also a lighthouse and sailing themed water park about four streets down from our home. The city just put this in and it's a hit. Half of the park are your typical swings, structures to climb, and puzzles, and the other half is a water park.
Every July 4th, we have a neighborhood parade and barbecue. The kids dress up their pets, bikes, and golf carts and parade down our street.
Our neighbors across the street have two little girls that are always coming over and very excited about a new child. Two other neighbors just had babies, one a baby boy and the other a baby girl. Two of the three neighbors mentioned are kindergarten teachers.
Our neighborhood is family centered and safe for children. We look forward to sharing it all with a child!
Our Extended Families
We both come from a large family. Nicky has four parents, her mom, Sheri; stepdad, Rick; biological dad, Tom; and stepmom, Stayce. Tom and Stayce live in Florida. While visiting, we hike, play golf, and have grandparents, over for dinner. Sheri and Rick, along with Nicky's brother, David, his wife and little girl Eva, live in the mountains of North Carolina. When we visit them we like to hike around their property, play card and board games, cook, and relax on their porch.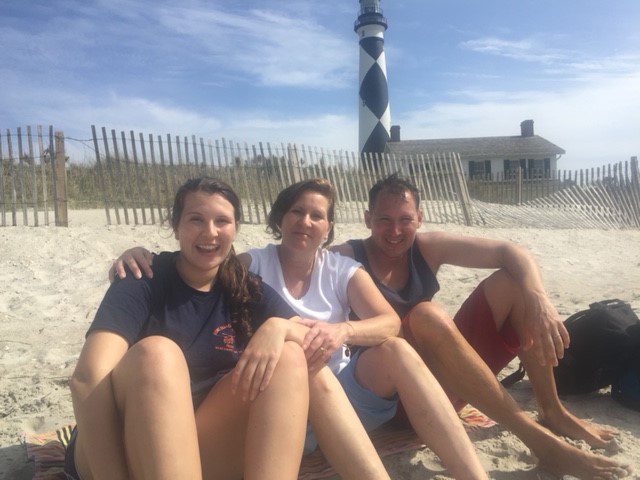 Matt has his mom, Vicki, and dad, Phil. Phil was adopted as a child and Vicki is the first generation to live in the United States from Cuba. Both live in Florida. Matt has two sisters named Alex and Christina. When we visit Matt's family, we get together with extended family members, aunts, uncles, and friends. We love to be with each other and catch up. We play board games, talk, and visit historical areas and nature trials. They enjoy history and love discussing with those around. We've gone on cruises and many fun vacations with each other.
Other traditions include birthday celebrations with the "you are special plate." Everyone says one thing that makes the other special on this day.
Our families place importance on faith, family, love, and respect for each other. They are all super excited about this child and can't wait to meet him or her.
From Us to You
Hello, let us start by sending you our warmest greetings from North Carolina. As you read this letter, we excitedly think of all the wonderful possibilities that exist in the future. Writing this letter has been the most challenging and exciting letter we've ever written. We write this to you bearing our hearts, and we hope that you'll see us for who we are, two people just like you, with challenges, hopes, and a story to tell.
We have been married for 10 wonderful years and are fortunate enough to live in a peaceful neighborhood, with friends, family, and neighbors with whom we love and find support through.
We have always placed the highest care and priority in our marriage and family. Despite our most sincere efforts, bearing a child has never been in the cards for us. Call it biology, chance, fate, or whatever you may; we were infertile. Which was not the end of the world but a challenge for sure since we absolutely were excited to start a family.
Thankfully, before the infertility issues were known, we had always wanted to adopt. Nicky's stepdad raised her, and Matt's dad was also adopted. Because we've had these experiences, and our Christian faith, we first-hand understand that love is deeper than lineage; Love can be found anywhere there are people with good hearts.
We cannot imagine how you must feel. We know that you must have so much on your mind right now, and that is absolutely to be expected. Know, that we are thinking of you this very moment and want nothing more than for you to be blessed and healthy. We know that life has its challenges for all of us, and the only way through them is with love and persistence. We know that there are so many factors affecting your decision in this incredibly important process and understand that it is for you and only you to decide the outcome.
We want to tell you what we can offer you and the child you are bearing. We can offer a loving home where two parents live for this child and will sacrifice everything for its health and well-being. We can offer a refuge for this child from the troubles of the world, with unconditional love and understanding. We can offer the greatest family and friends as a support structure that will outlast any challenges that world can put up. We can offer a safe and idyllic neighborhood where the kids walk to school, and everyone knows everyone. We can offer a lifetime of commitment and encouragement, that extend far past the typical goals of school and achievement. We can offer adventure and opportunities where we together explore nature and places, building the child's perception and understanding of the world. We can offer unconditional, unstoppable, and immovable love.
Depending on what you are comfortable with, we would love for you to keep in contact with the child. If you're comfortable. We do not want to keep the adoption a secret and would consider you part of the family. Phone calls, emails, visits, are all welcome and desired. You are the one bringing this child into the world and we would never hide that. Please, again, whatever you are comfortable with. Of course, we would send letters and pictures throughout the child's life.
We have been excitedly waiting for this moment and believe that we are destined to be a part of your story. We send our absolute best to you and ask for your trust and confidence in providing not just a home, but a life of love to the beautiful and perfect child you are bearing. As the angels watch over you, know that we are thinking of and are praying for you and your child.
Lovingly,
Matt & Nicky
Favorites
Actor
Jimmy Stewart
Ben Stiller or Zach Galifianakis
Actress
Kaitlin Olsen
Julia Roberts
Author
J.D. Salinger
Michael Crichton or Shel Silverstein
Book
Catcher In the Rye
Where the Sidewalk Ends -- Shel Silverstein
Cartoon
Ren and Stimpy
Family guy
Childhood Memory
Airshow and Baseball Games
Collecting shark teeth on the beach
Childhood Toy
Ghost Busters Proton Pack
Easy bake oven
Children's Book
My Side of the Mountain
The Magic School Bus
City
Jacksonville
Jacksonville, FL
Classic Movie
It's a Wonderful Life
Beetle juice or sister act
Dessert
Cookies and Milk
Vanilla cupcakes
Disney Movie
The Rocketeer
Beauty and the Beast
Dream Car
1981 Ferrari
Range Rover
Dream Vacation
Palm Springs, CA
Hawaii
Family Activity
Game Night
Playing card games OR PJ days when we can watch our favorite shows
Flower / Plant
Cat Tails
Wild flowers
Food
Italian
Cuban or Mediterranean
Form of Exercise
Running and Paddle boarding
Hiking
Hobby
Guitar and Travel
Painting
Holiday
Halloween
Christmas
Holiday Song
Little Saint Nick (Beach Boys)
Mele Kalikimaka -- from Christmas Vacation
Holiday Tradition
Noche Buena (Cuban Christmas Eve)
Sugar cookie decoration contests
Ice Cream
Mint Chocolate Chip
Coconut vanilla
Junk Food
Funions and Twizzlers
Starbursts
Leisure Activity
Paddle boarding and Exploring
Reading
Magazine
National Geographic
National Geographic
Memory with a Child
Taking my little sister to the arcade
Catching fireflies
Memory with Spouse
Hiking Vulcan Mountain in CA
Road trips
Movie
Apollo 13
Princess Bride
Movie Munchie
Twizzlers
Reese's Pieces
Movie Quote
"I'm Dale, but you have to call me Dragon." Step Brothers
"A spoon full of sugar helps the medicine go down" -- Mary Poppins
Movie Type
Comedy
Romantic Comedy
Musical
Rocky Horror Picture Show
Mary Poppins
Musical Group
Beatles and KISS
No group in particular but I love Motown
Nursery Rhyme
Twinkle Twinkle
The classic Twinkle Twinkle Little Star
Olympic Event
800 Meter Run
Ice skating
Personal Hero
Neil Armstrong and Dad
My mom
Play
The Glass Menagerie
The Nutcracker
Poet
William Carlos Williams
Shel Silverstein
Quality about my Spouse
Beauty and incredible compassion
His sense of humor
Quote
"Can I give this away?"
"Each of us is all the sums he has not counted" -- Thomas Wolfe
Restaurant
Carrabbas
Nationwide -- Carrabbas
Sandwich
French Dip
Shrimp burger
Scripture
Proverbs
Matthew 11:28: Come to me, all you who labor and are heavy laden, and I will give you rest"
Shopping Store
Antique Stores
Anne Klein and Macy's
Song
"I am the Walrus"
Dreaming of you -- Selena
Sport to Watch
Golf
Baseball
Sports Star
Ozzie Smith
Michael Jordan
Sports Team
St. Louis Cardinals
Padres
Subject in School
History and Literature
Biology
Thing to Cook
Seafood
Chicken pot pie
Time of Day
Afternoon
Sunrise and dusk
Tradition
Christmas Eve gathering
Christmas Eve with family
TV Show
Aqua Teen Hunger Force
Sunday morning
TV Show Character
Master Shake
Kristen Bell in The Good Place
Type of Music
Rock and Roll
Motown, old country, indie--all very different!
Vacation Spot
Palm Springs
Hawaii
Video Game
Golden Tee Arcade
Mario Kart
Get in Touch
Provide more information, so American Adoptions can connect you with this family.
---