1-800-ADOPTION
Thank you for viewing our profile
If you would like to learn more about us, please call 1-800-ADOPTION (2367846), fill out the form at the bottom of our on-line profile page, or email us at bp_information@americanadoptions.com.
To revisit our on-line profile page and view our profile video at American Adoptions, simply use your mobile phone to scan the QR code on the right. We are looking forward to hearing from you!
Brett & Emily
We are level-headed, creative, health-conscious entrepreneurs. We love living in the mountains, surrounded by nature. And we appreciate being so close to the most creative and progressive city in the Southeast. With your help, we are excited to start building our family and sharing everything we have with a beloved child.
About Us
Job
Business Owner
Business Owner
Education
Some College - Studied Computer Science
Bachelor's Degree in Painting
Relationship
Legally Married
Our Lifestyle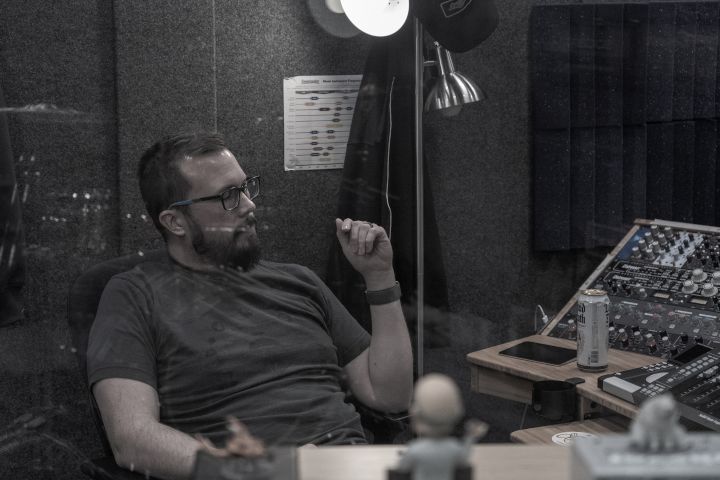 We both set our own hours and run our own businesses. Brett owns a recording studio and spends about 10 - 20 hours a week scouting talent and recording music. Emily runs a visual art business with a focus on rural health through art practices. She is currently finishing her Master's Degree in Arts in Medicine. Both of us allocate a lot of time to exercise and eating healthy. We also love going out to shows, restaurants, and festivals.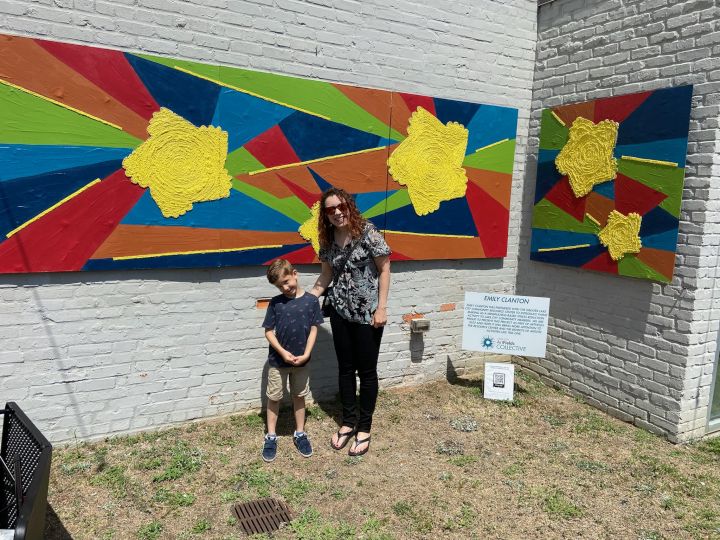 We believe that we are in the perfect place in our lives to build a family. We're eager to introduce our new child to arts, technology, and the outdoors. We believe that children thrive in an environment that is rich with new experiences and learning opportunities, and we feel like we've created that environment.
Our Individual Strengths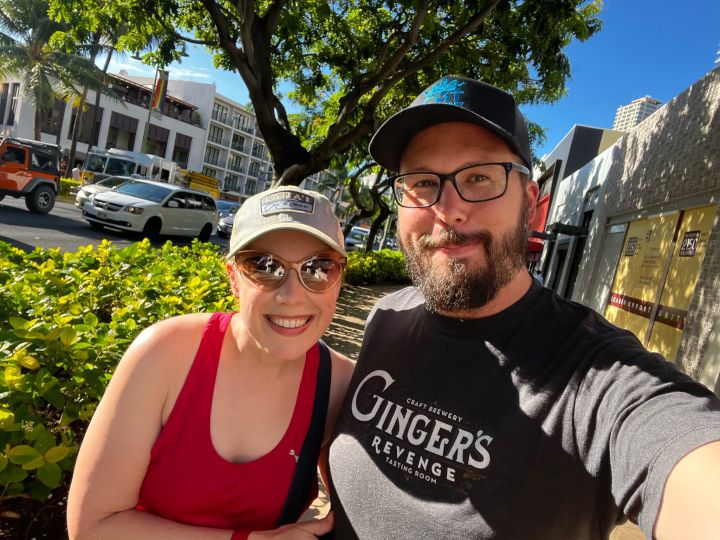 There are many strengths that we both share, and there are many more that are contributed by us as individuals. We both value curiosity, artistic expression, and an inward focus. That inward focus means that other people do not define your potential. Social norms and frameworks do not define your values or principles. Ultimately, it is you who defines what success and happiness means in your life.
Emily places a lot of value on education. She was the first in her family to graduate from college, and soon to be the first to earn a Master's Degree. She studied and taught abroad in Japan for several years. She is an accomplished visual artist while being the most competent researcher that you'll ever meet. She is strong with language skills and has a strong emotional intelligence.
Brett, in contrast, is driven to learn by doing. He is a self-taught engineer in several fields, with a successful career in software engineering behind him and a new career in audio engineering ahead of him. He is a musician who is always interested in learning new instruments and genres of music. Brett loves to create and he has strong math and reasoning skills.
Cultural Diversity
It is very likely that we will adopt a child of a different race. This child will be a loved and respected part of our family. We want to make sure that our adopted child can learn about and enjoy their birth family's customs and traditions, even if they come from a different culture than our own.
We aim to encourage our child to participate in sports, arts, and other events that will surround them with people of the same race, as well as many others. In socializing, they will have opportunities to become friends with other multicultural children as well. When appropriate, we plan to introduce language study into the child's early education so that they can gain a broader perspective of the world and they may be able to make new friends while using their language skills.
Apart from the language studies, much of the commitment to these activities will be driven by the child. Our job, as we see it, is to introduce the child to activities that build connections to their heritage and encourage them to continue to engage with these activities. But we don't plan to force continued participation in any of these events if the child is not interested.
Photos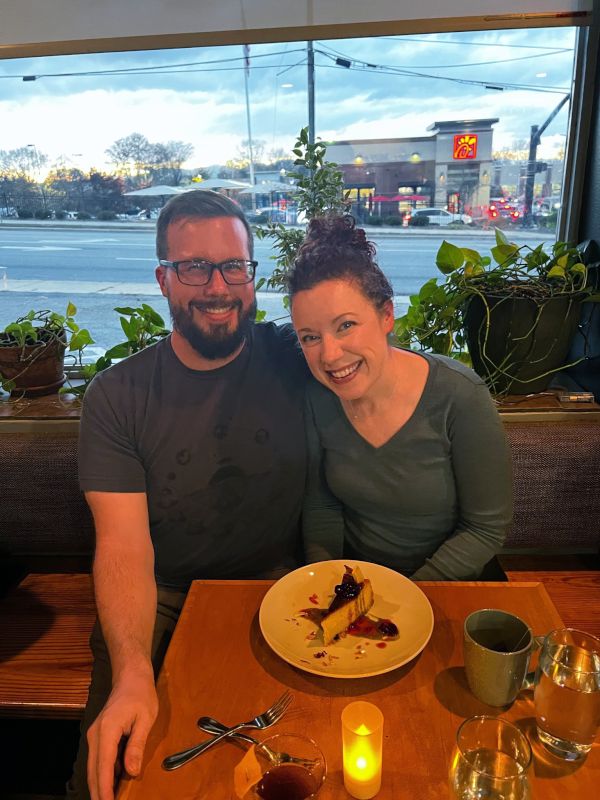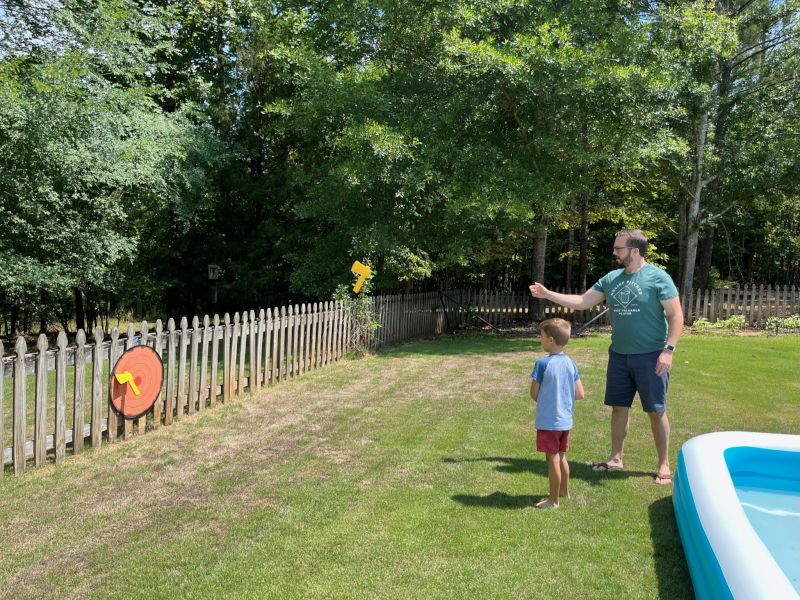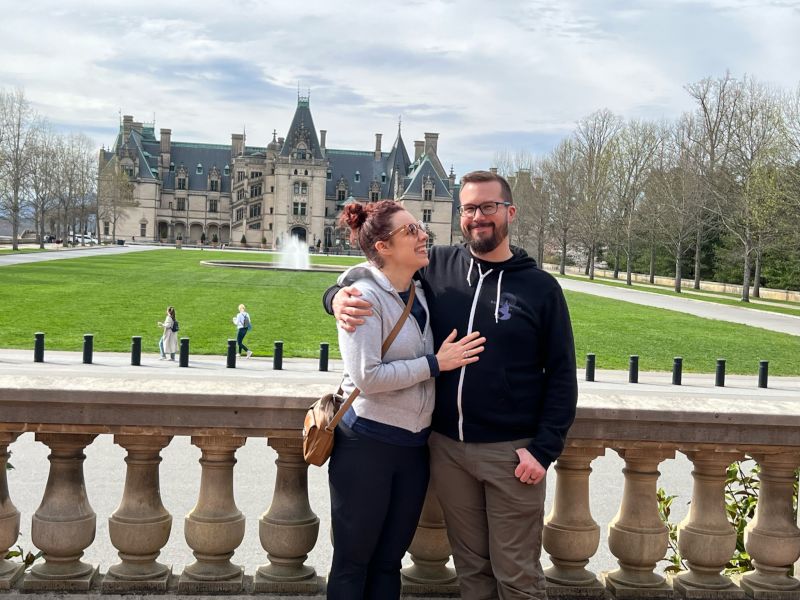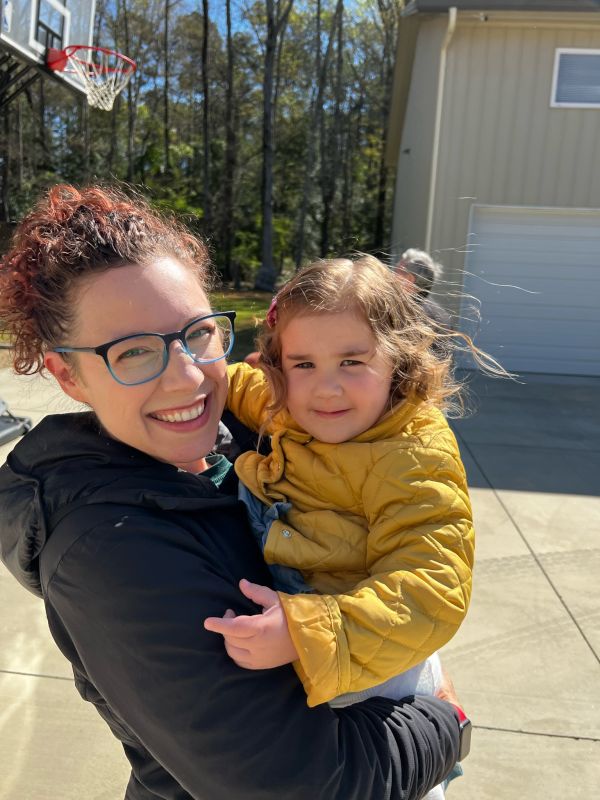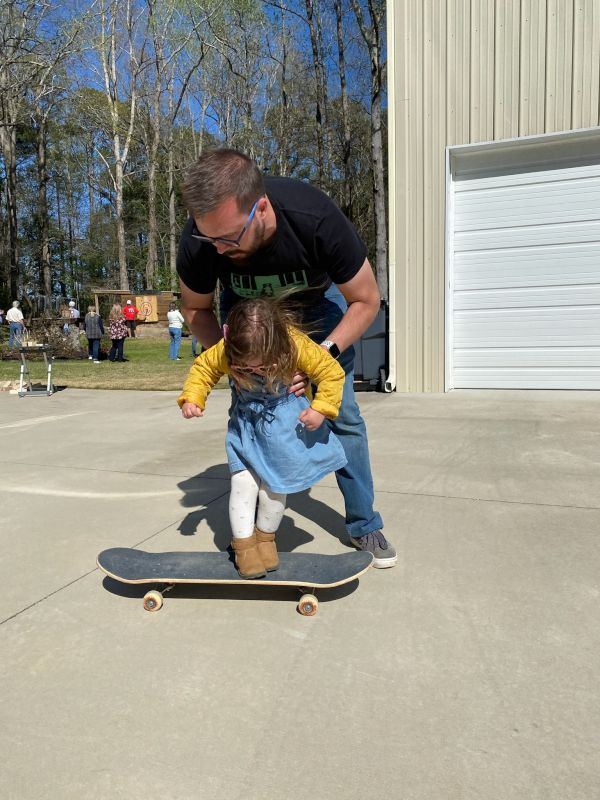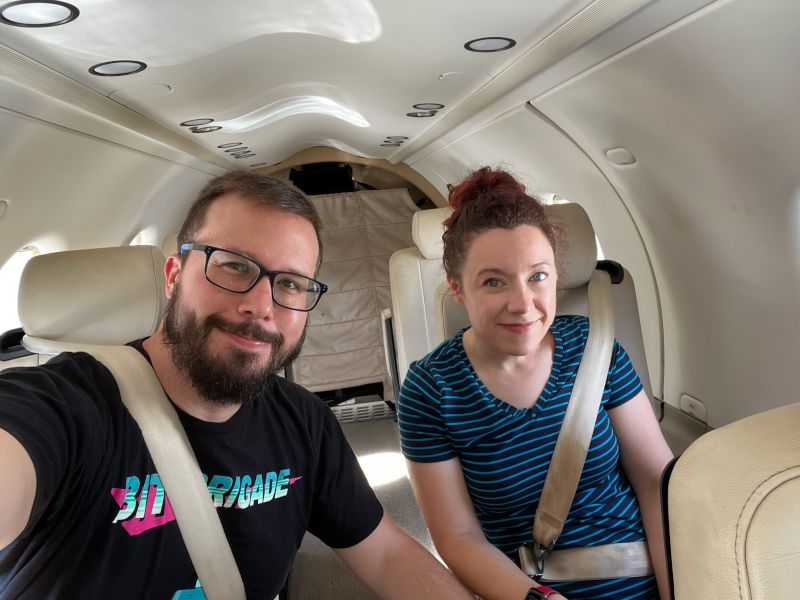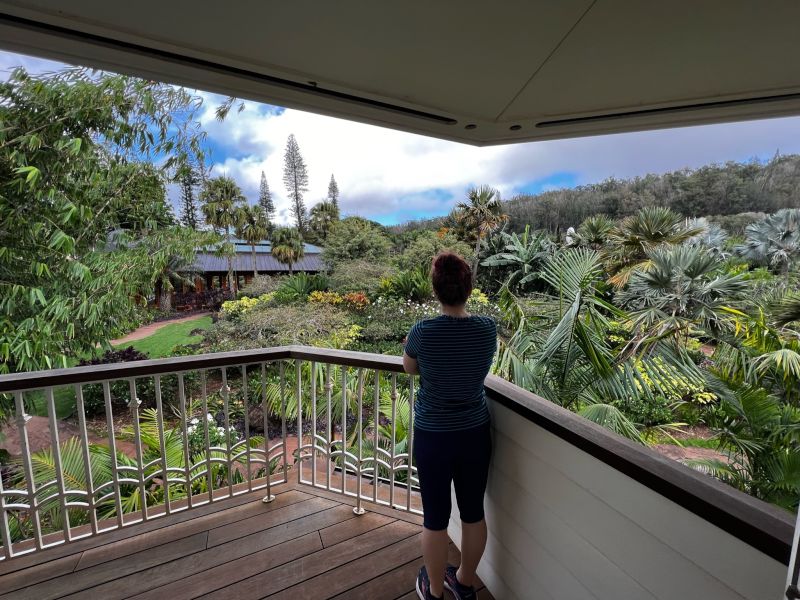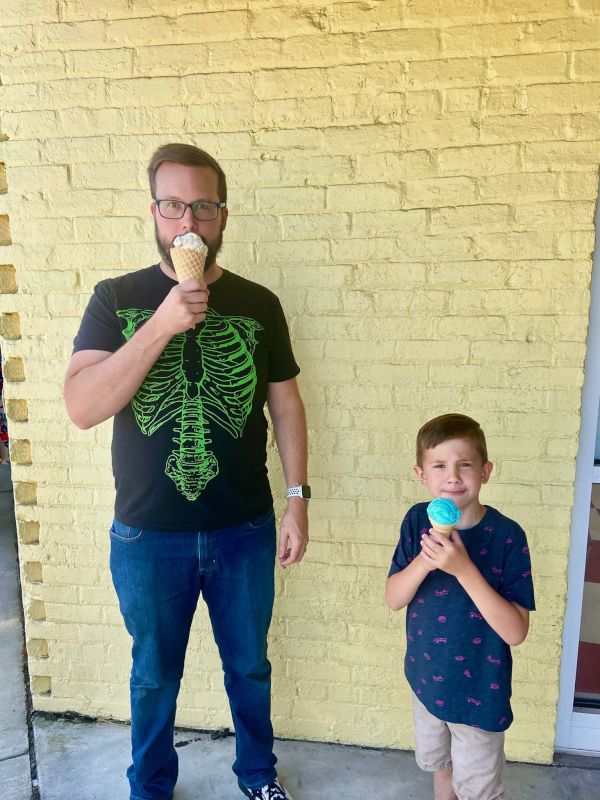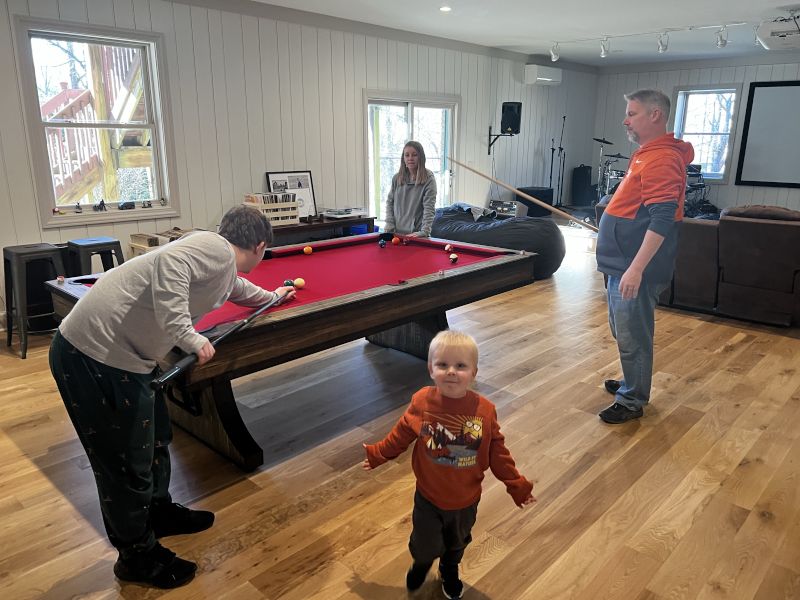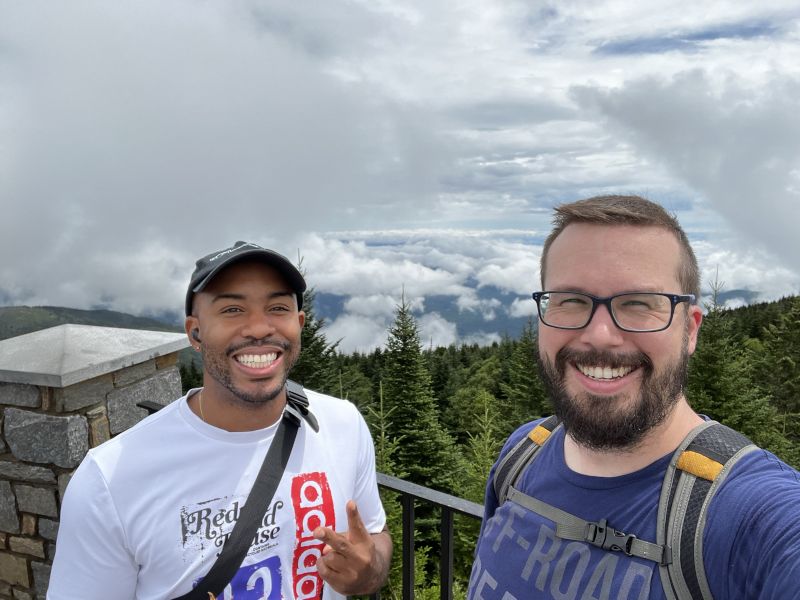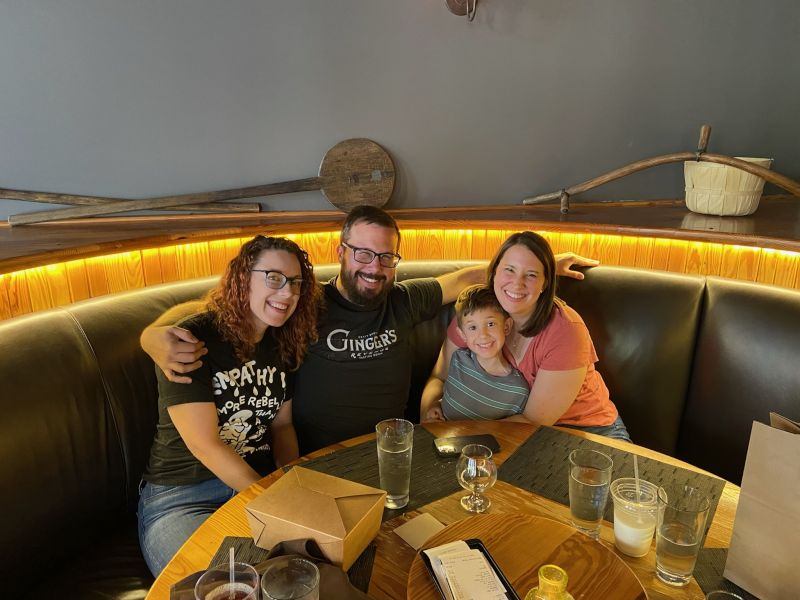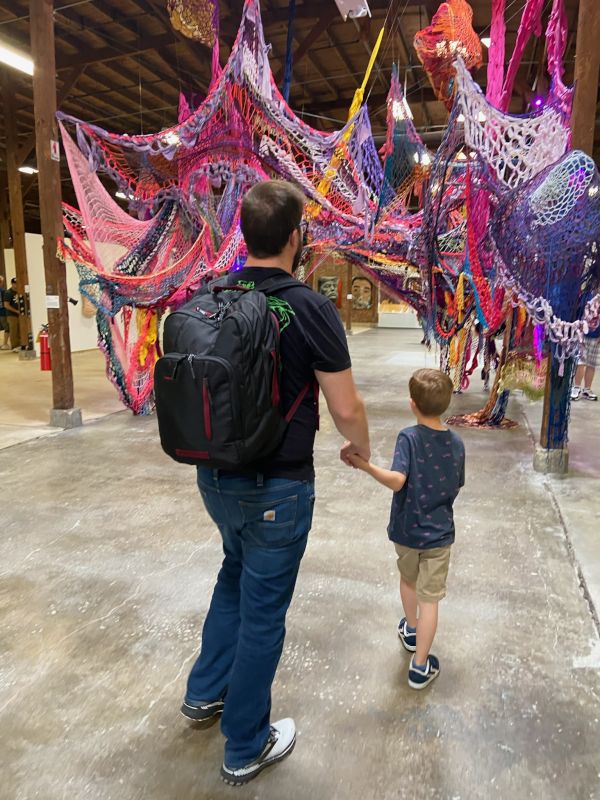 ×
1 / 12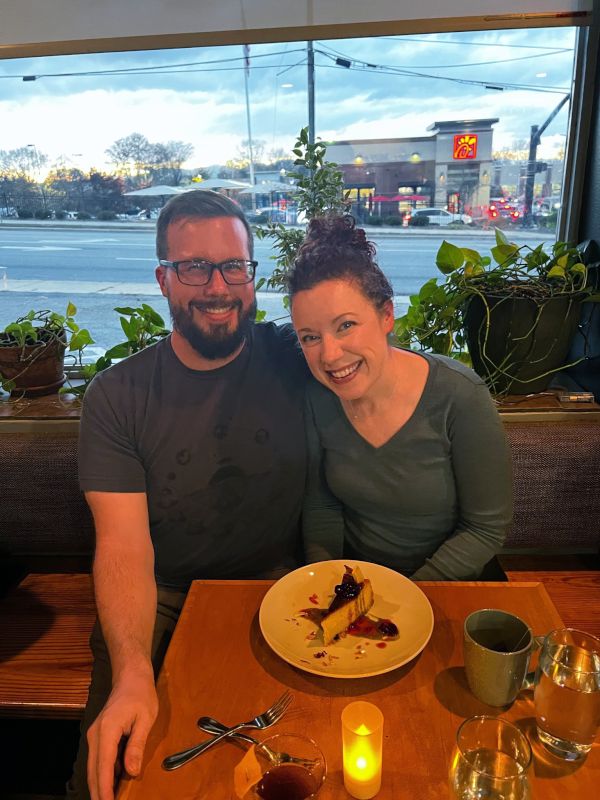 2 / 12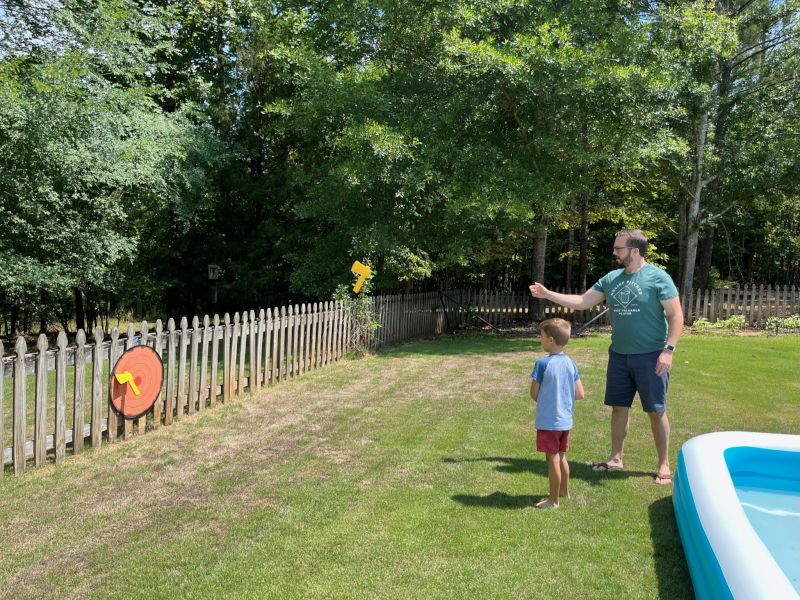 3 / 12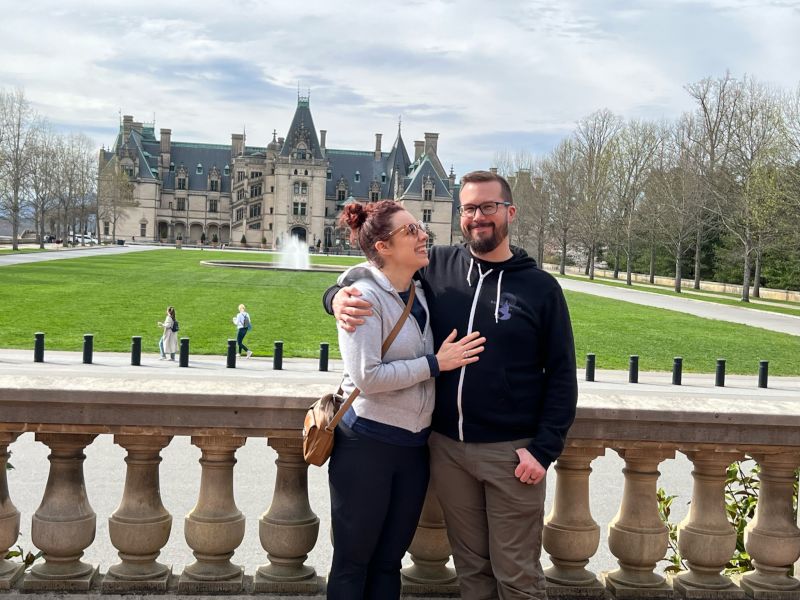 4 / 12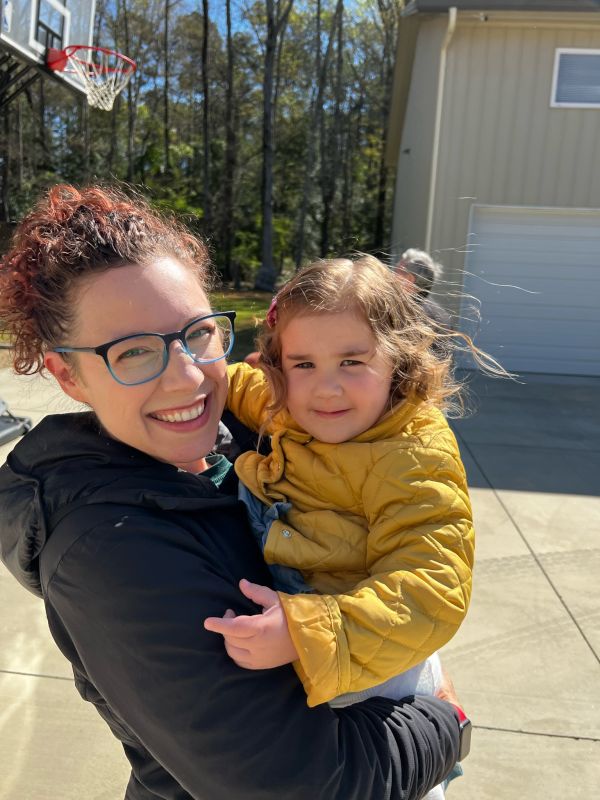 5 / 12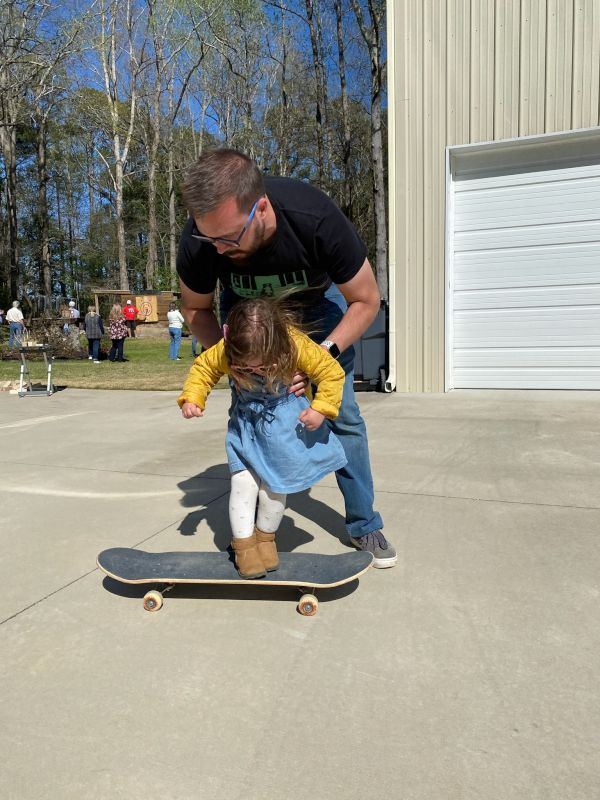 6 / 12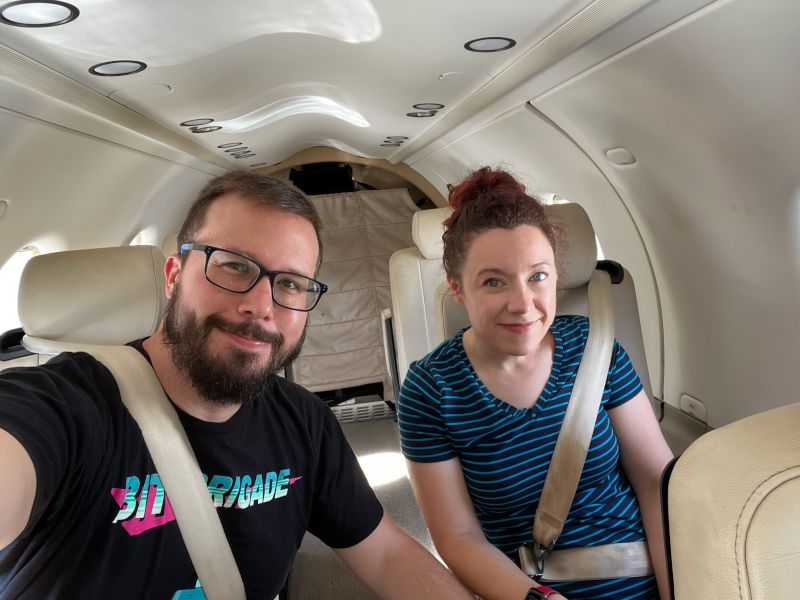 7 / 12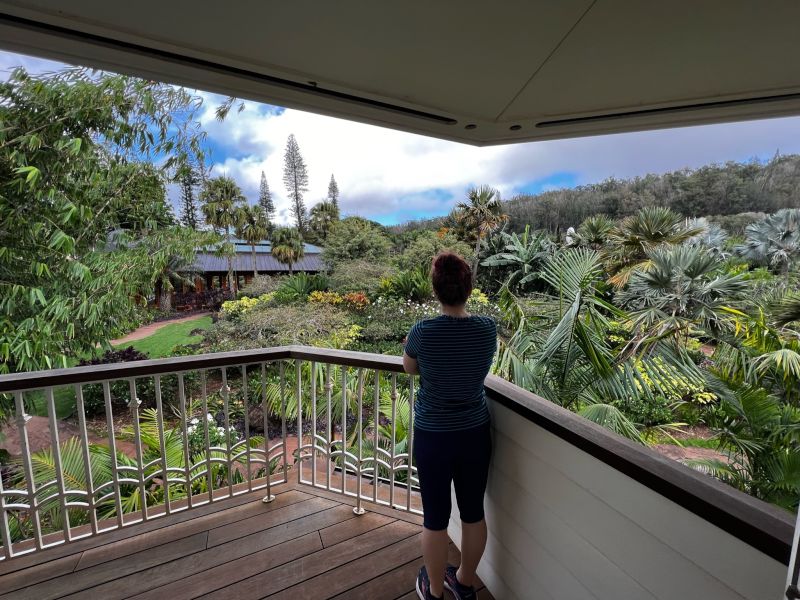 8 / 12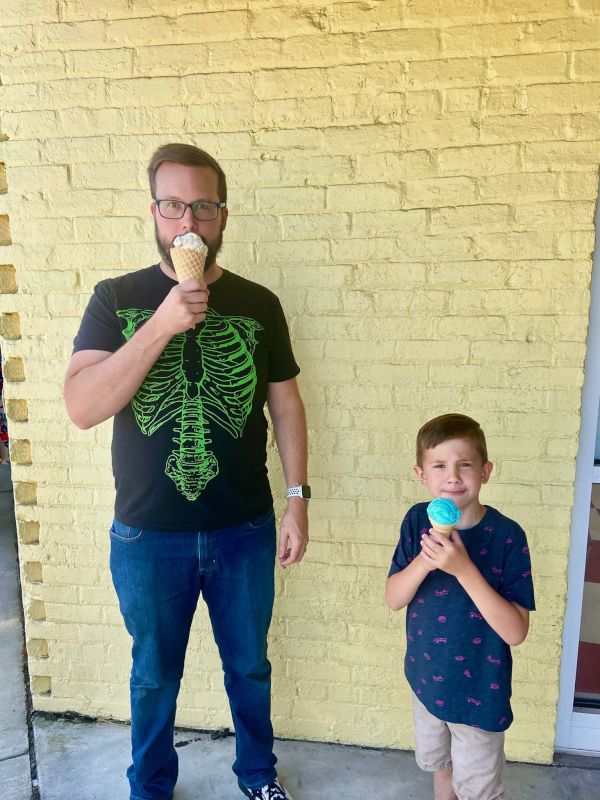 9 / 12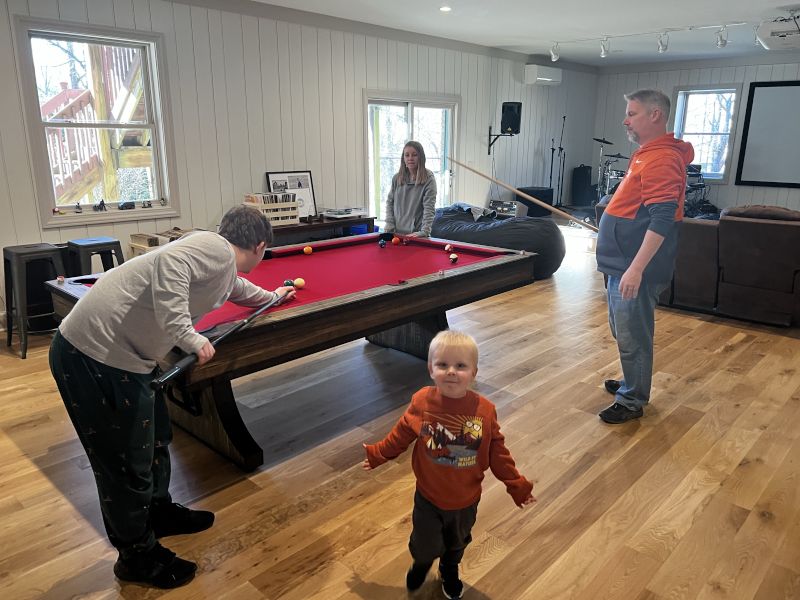 10 / 12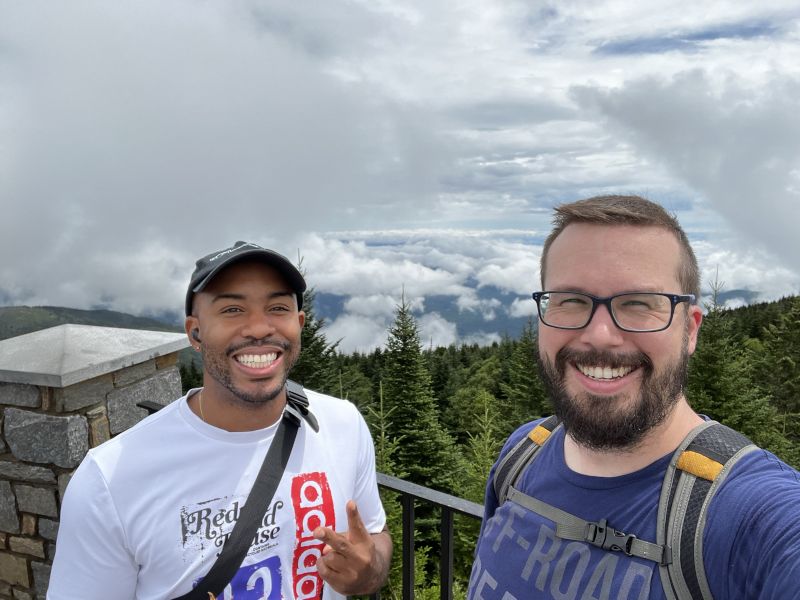 11 / 12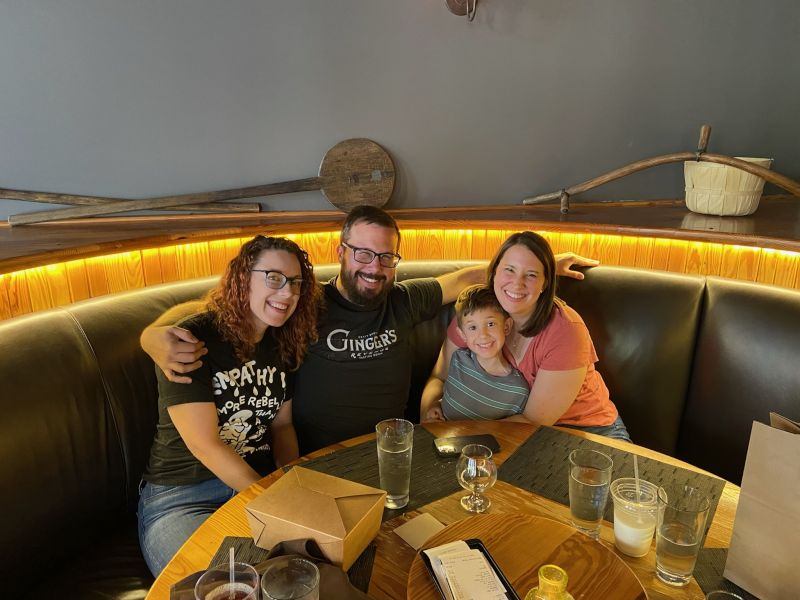 12 / 12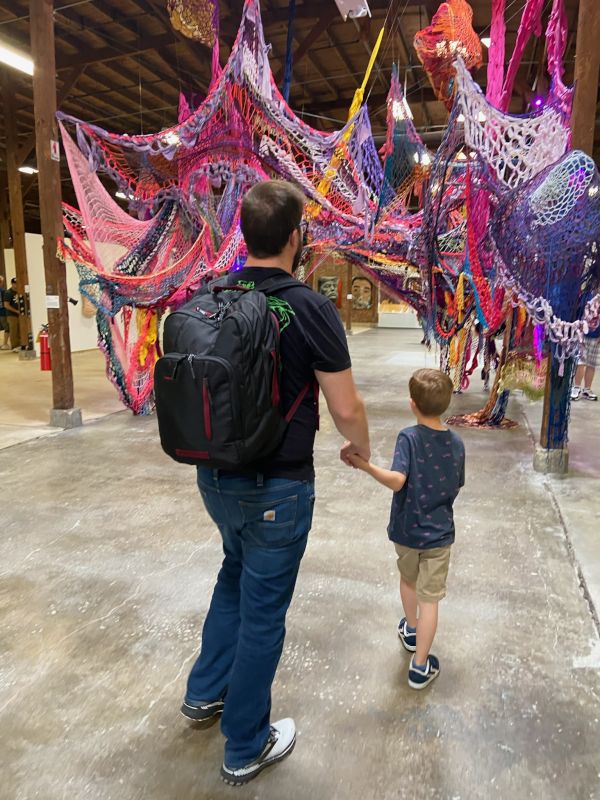 ❮
❯
Our House and Neighborhood
Our neighborhood is a beautiful, quiet, mountainous place that we find to be a relaxing escape from the city. There are resources like a dog park shared by the residence. It's a beautiful place to go on daily walks with the family dog.
Our home is on a mountain. We have large living areas and lots of privacy. We like to have family and friends visit us and stay in the guest house, and we have a heated pool that is very comfortable for much of the year.
We are 20 minutes from the city, and much closer to a famously beautiful parkway that snakes through the mountains. Each Fall, tourists flood into our area to watch the leaves change from the many public overlook areas with tremendous mountain views. We enjoy our easy access to world class hiking trails and other outdoor activities.
Our North Carolina mountain town is known as one of the most progressive areas in the southeast, where multicultural families are welcomed and celebrated. We have no doubt that we chose the right place to build a family.
Our Extended Families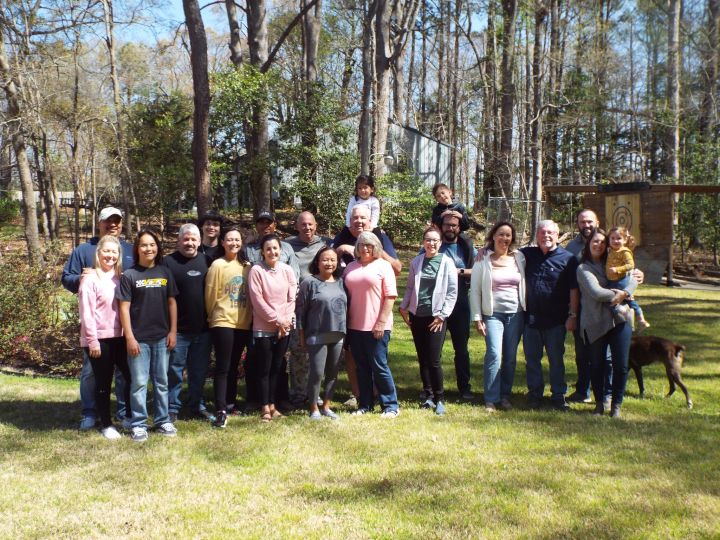 We recently hosted Brett's parents when they came to visit from north Georgia. They were excited to enjoy some of the local restaurants and landmarks. But we think they enjoyed spending time in our home just as much. We could relax and play board games during the day, and we listened to vinyl records and played pool in the basement at night.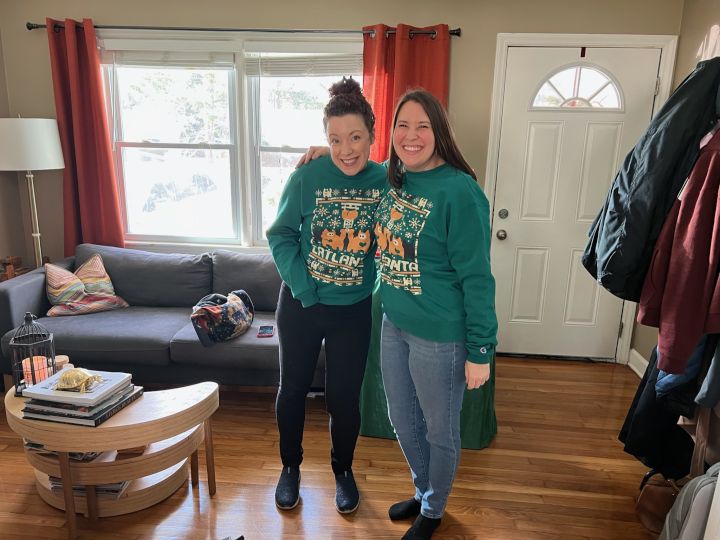 Brett's sister has a family of her own in coastal South Carolina. Her children are young and we enjoy spoiling them whenever we get the opportunity. Brett's sister and her husband love creating experiences for their children to help them learn new skills and understand different cultures. We look forward to building our families together and sharing experiences as a larger family.
Emily's two sisters live in South Carolina as well. They are in the Upstate, so it is a shorter drive to visit. Since everyone has different opinions about their favorite foods, we usually end up preparing a potluck meal and sharing stories after lunch or dinner. One of the sisters has built a large family so there's never any shortage of fun when they're around. We like to play games, listen to music, and we watch our dogs chase each other around the backyard.
Everyone in our extended family is very excited to meet our new child.
From Us to You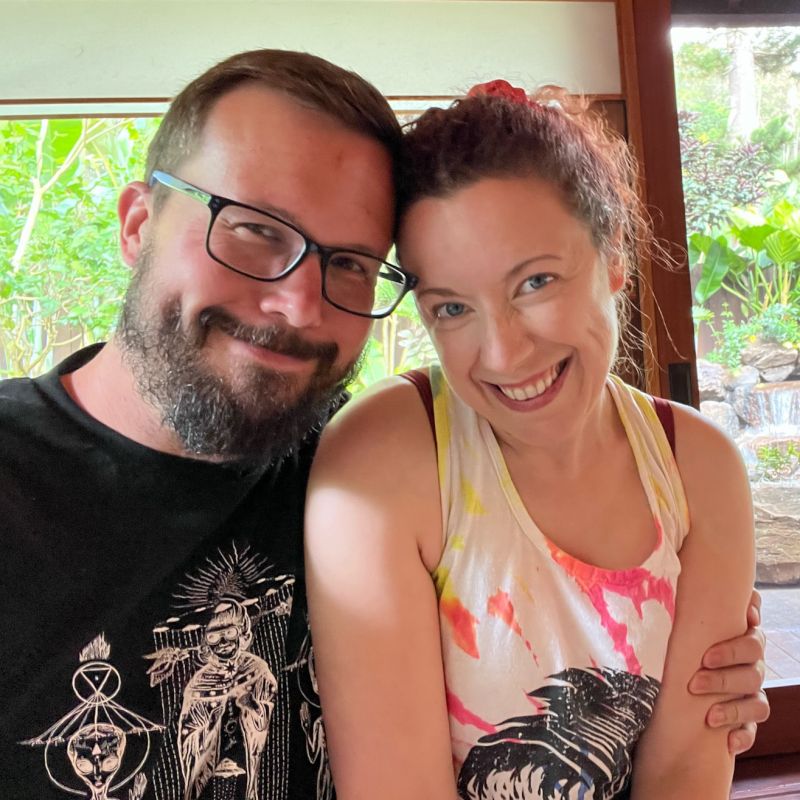 We want to start by expressing our admiration and respect for the difficult decision you are considering. We understand that you are facing a challenging time, and we want you to know that we are here to support you in any way we can. We hope that this letter will give you a sense of who we are and why we believe we would be the right choice to raise your child.
We are a happily married couple who have been together for 14 years and married for 10 of those years. Our marriage is built on a strong foundation of love, respect, and trust. We have always known that we wanted to start a family, and after a lot of soul searching, we have decided that adoption is the right path for us.
Our home is filled with love, laughter, and warmth. We have created a comfortable and nurturing environment that we believe would be perfect for a child. We have a supportive network of family and friends who are excited to welcome a new member into our family.
As parents, we are committed to providing a safe, secure, and stable home for our child. We believe in the importance of education, exploration, and creativity, and we are set up to provide our child with the tools they need to succeed in life. We will encourage them to pursue their passions and dreams and to never give up on themselves.
Our household holds a high respect for art, education, and curiosity. We both run our own businesses and set our own hours, which will allow us to put the needs of the child before everything else. We also believe that instilling a healthy sense of responsibility and a strong work ethic is essential to raising a child who is successful and fulfilled in life.
We promise to send letters and pictures to you regularly, so you can see how your child is growing and thriving. We understand that you want the best life for your child, and we are committed to allowing you to see how things are going.
If you choose us as adoptive parents, we would encourage an open adoption with exchange of emails and future visits. We believe that an open adoption can be beneficial for everyone involved, especially the child. We are committed to creating a relationship with you that is based on mutual respect, honesty, and trust.
We want you to know that we will always speak highly of you and the love that you have for your child. We understand that placing a child for adoption is a difficult decision and that you are doing what you believe is best for your child. We promise to honor and respect your decision and to always keep your child's best interests at heart.
Thank you for considering us as potential adoptive parents. We hope that this letter has given you a glimpse into who we are and the kind of family we can offer your child. We are excited about the possibility of becoming parents and are looking forward to the journey ahead.
Sincerely,
Brett & Emily
Favorites
Actor
Brad Pitt
Sam Rockwell
Actress
Charlize Theron
Toni Collette
Animal
Dogs are fun
Pallas's Cat
Author
Isaac Asimov
Haruki Murakami
Book
I, Robot
The Wind-Up Bird Chronicle
Cartoon
Rick and Morty
Sailor Moon
Childhood Memory
Band Performances
Getting my first bike
Childhood Toy
Legos
Snoopy Snow Cone Machine
Children's Book
Dr. Seuss
Amelia Bedelia
Classic Movie
Spinal Tap
Sabrina
Dessert
Cheesecake
Chocolate Chip Cookie
Disney Movie
Cool Runnings
Aladdin
Dream Car
Jeep Gladiator
Mini Cooper
Dream Job
Music Producer
Artist
Dream Vacation
Lanai Hawaii
Lanai, Hawaii
Family Activity
Camping
Meals together
Flower / Plant
Oak Trees
Christmas Cactus
Food
Rice and Eggs
Spaghetti
Form of Exercise
Hiking
Yoga
Hobby
Playing Music
Reading
Holiday
Halloween
Halloween
Holiday Song
This Is Halloween - Nightmare Before Christmas
Carol of the Bells
Holiday Tradition
Giving Candy to Trick or Treaters
Special meal with family
Ice Cream
Cookie Dough
Birthday Cake
Junk Food
Doughnut
Siete Chips
Leisure Activity
Going out to Dinner
Movies
Magazine
Popular Science
Entertainment Weekly
Memory with a Child
Taking Nephew Camping
Nephew coming to visit my art show
Memory with Spouse
Vacation in Japan
Our wedding day
Movie
Dumb and Dumber
Bridget Jones' Diary
Movie Munchie
Junior Mints
Popcorn
Movie Quote
You decide your own level of involvement - Fight Club
"We're werewolves, not swear-wolves." - What We Do in the Shadows
Musical Group
Tool
Ben Folds
Nursery Rhyme
Who stole the cookie from the cookie jar?
Five Little Monkeys
Olympic Event
Snow Boarding
Gymnastics
Personal Hero
Elon Musk
Judith Heumann
Play
Children of a Lesser God
Hamlet
Poet
Maynard James Keenan
TS Eliot
Quality about my Spouse
Emily is very smart
Kindness
Quote
If it's worth doing, it's worth doing right.
Tell me and I forget. Teach me and I remember. Involve me and I learn. - Benjamin Franklin
Restaurant
Flying Biscuit
Plant
Sandwich
Patty Melt
Egg salad
Scripture
Let us not become weary in doing good, for at the proper time we will reap a harvest if we do not give up.
Shopping Store
Target
Target
Song
Copernicus - The Mars Volta
Closing Time
Sport to Play
Basketball
Volleyball
Sport to Watch
Golf
Ax Throwing
Sports Star
Michael Jordan
Aimee Mullins
Sports Team
The Braves
Braves
Subject in School
Math
Drama
Superhero
Spiderman
Tony Stark
Thing to Cook
Egg Sammies
Eggs
Tradition
Present on Christmas Morning
Holidays with Family
TV Show
Game of Thrones
Golden Girls
TV Show Character
Arya Stark
Snoopy
Type of Music
Rock and Roll
Alt Rock
Vacation Spot
Lanai Hawaii
Lanai, Hawaii
Video Game
Minecraft
Tetris
Get in Touch
Provide more information, so American Adoptions can connect you with this family.
---