1-800-ADOPTION
Thank you for viewing our profile
If you would like to learn more about us, please call 1-800-ADOPTION (2367846), fill out the form at the bottom of our on-line profile page, or email us at bp_information@americanadoptions.com.
To revisit our on-line profile page and view our profile video at American Adoptions, simply use your mobile phone to scan the QR code on the right. We are looking forward to hearing from you!
AJ & Sumi
Adoption has always been a part of our plan, going back to our fourth date when we first talked about kids. We hope to show you who we are, the love that we share, and the support we have from our families and friends who are like family. We are so thankful to you for taking the time to look at our story to see if we might be the right fit for you.
About Us
Job
Director
Executive Director
Education
Master's Degree in Screenwriting
Master's Degree in Public Policy
Relationship
Legally Married
Our Lifestyle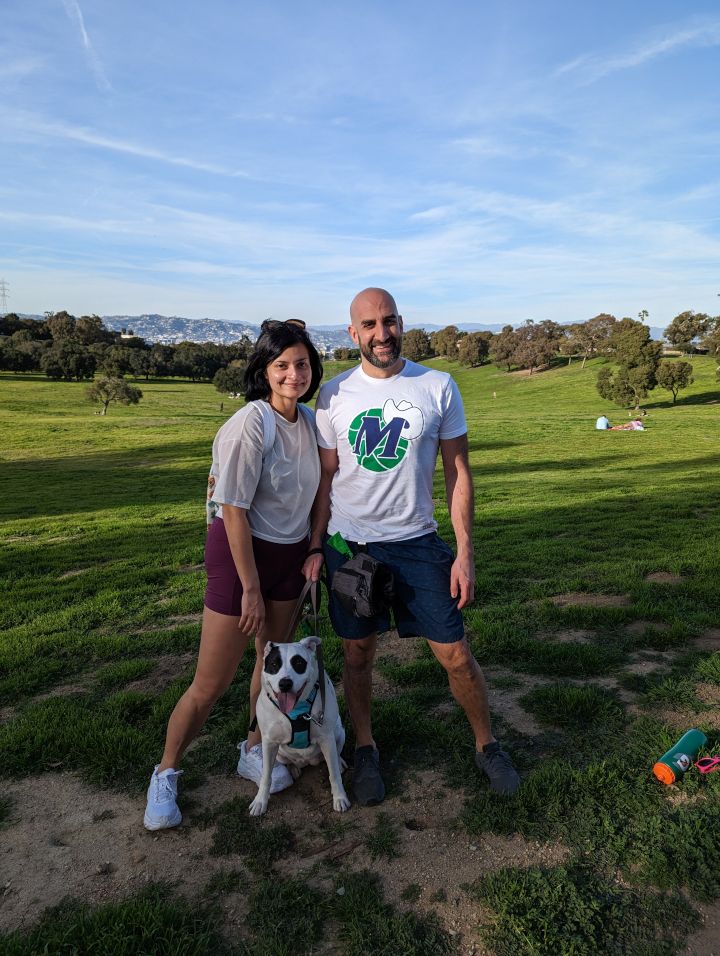 We have an active but not overly-scheduled lifestyle. We balance seeing friends and other social activities with cozy days and nights at home with our dog, Zelda. During the week, we are pretty quiet, working during the day and making dinner at night before relaxing with one of our favorite TV shows or a movie. AJ plays hockey on Tuesday nights, and sometimes on Wednesdays we'll go to a friend's house for a game night. We both love to workout but do not like going to the gym, so we exercise at home, which makes it easy to squeeze in during the work day or before dinner.
,p>Our weekends are more active. We almost always hike with Zelda in a park near our house, or go paddle boarding in the marina, or just run errands around town, which usually includes a stop in a plant shop! We usually hang out with our friends and their kids, either meeting at a kid-friendly restaurant, at the beach, at one of their houses, or hosting at our place.
We live in Southern California, so on some weekends, we take advantage of the variety of places to visit and things to do within a short drive, whether it's skiing or sledding in the mountains, whale watching in the ocean, or camping in the dessert. There are also several museums and amusement parks near where we live. We're so excited to share these experiences with our child!
Qualities We Love, Admire and Respect in Each Other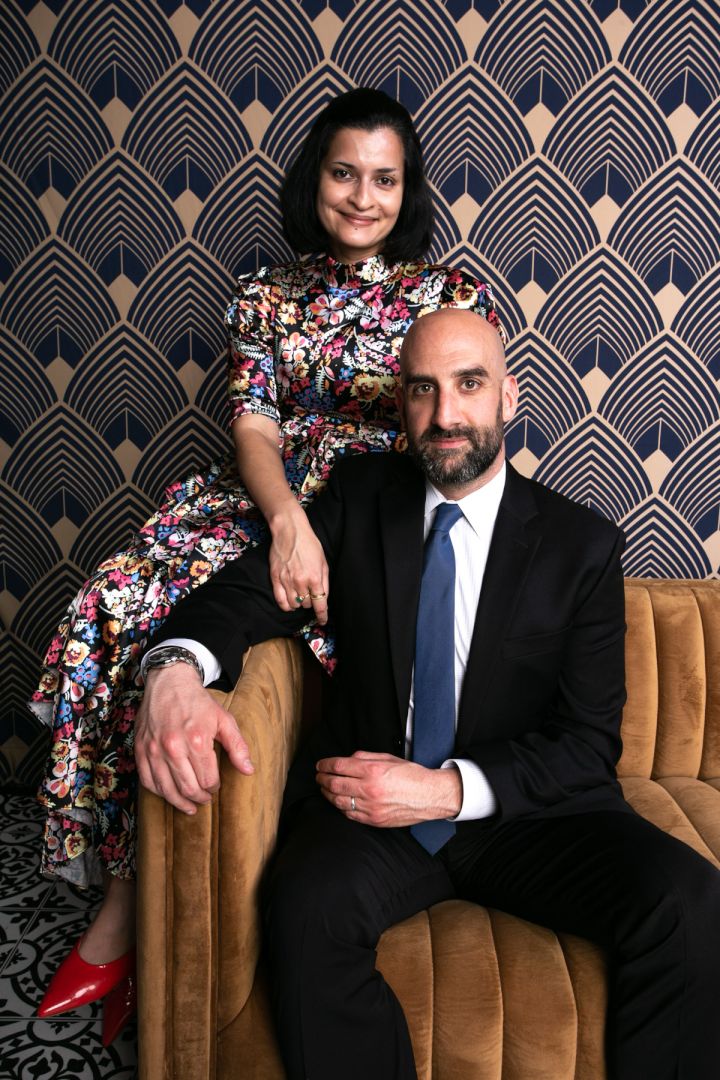 AJ loves how patient, passionate, hard-working, and goofy Sumi is. Sumi is so joyful with her nieces, whether cooking with them, reading to them, or just making a Target run. AJ admires Sumi's generosity with her friends and her brothers, whether they need advice or a meal when they are sick. Every year at Thanksgiving, Sumi organizes a pumpkin pie donation to a homeless organization in their city. She personally bakes 500 pumpkin pies while coordinating with her friends to bake 500 more. AJ watches Sumi accomplish this by combining two of her strongest traits: her master-level organizational skills; and her competitiveness, as she strives to top however many pies she baked the year before. AJ can't wait to see Sumi bring all her amazing traits to her parenting.
Sumi loves how attentive and compassionate AJ is, particularly when she is sad or upset. AJ is a doer around the house; he cleans, fixes things, LOVES to organize, and loves to cook, particularly foods from his Greek and Syrian heritages. He is great with kids - Sumi's nieces love to read with him or play with Legos or Magnetiles, and he loves to play backyard volleyball with their friends' kids. AJ volunteers for various charities, but Sumi admires most how dedicated he is to an organization that helps fifth graders from underfunded schools write their own stories to help them find their identity and their voice. Sumi knows that AJ will help their own child find their voice and identity.
Cultural Diversity
Since we come from different cultures ourselves and have enjoyed combining them over the course of our relationship, we plan to work hard to incorporate our child's background into our shared one. We plan to educate ourselves on our child's race, ethnicity, and background, and if possible, would love to learn about and incorporate any specific traditions from the birth parents.
We also live in a very diverse city where nearly all cultures are represented, and we want to take advantage of this by becoming a part of our child's cultural community. We'll attend cultural gatherings, holiday events, or join groups that celebrate and teach us about our child's heritage. So much of culture is shared through food, as we know from being Indian, Greek, and Syrian ourselves, so we'll find restaurants that feature traditional fare, and learn how to cook it at home.
We love how combined our cultures are within our own family, and we want to instill in our child that same passion for mixing cultures together, while respecting their heritage.
Photos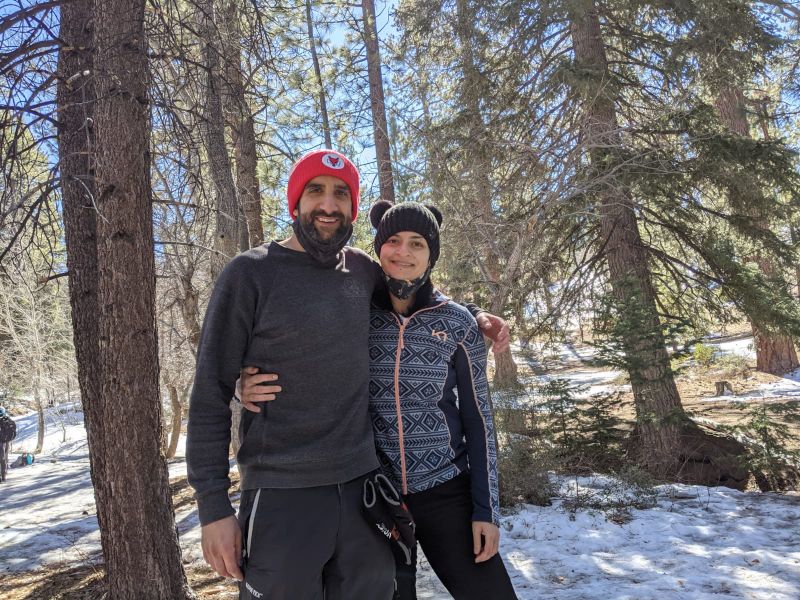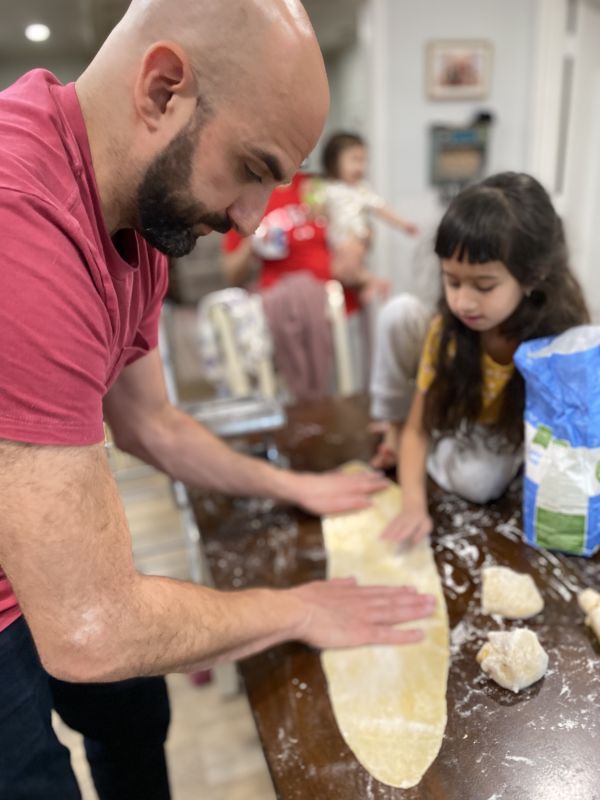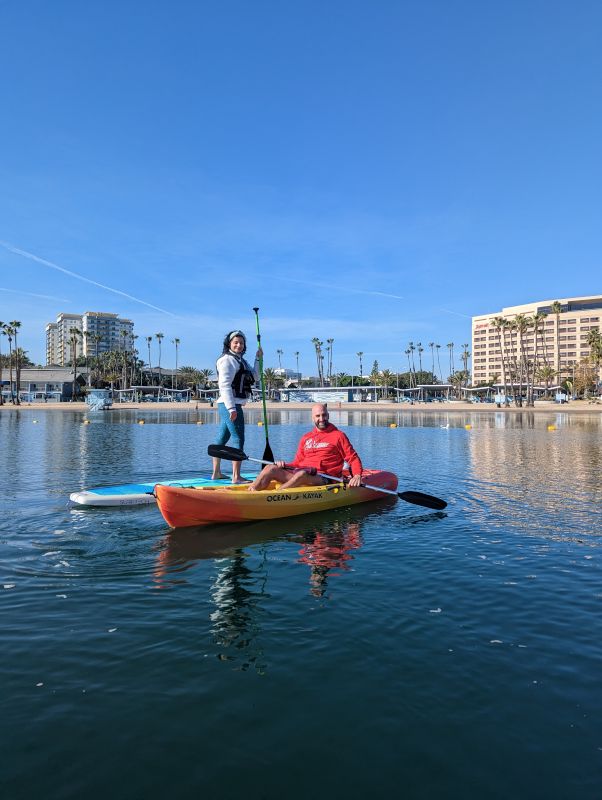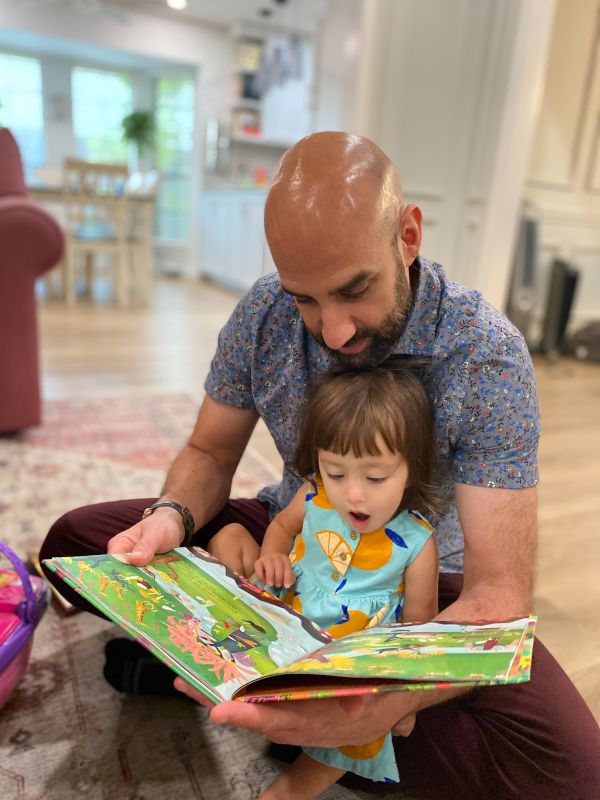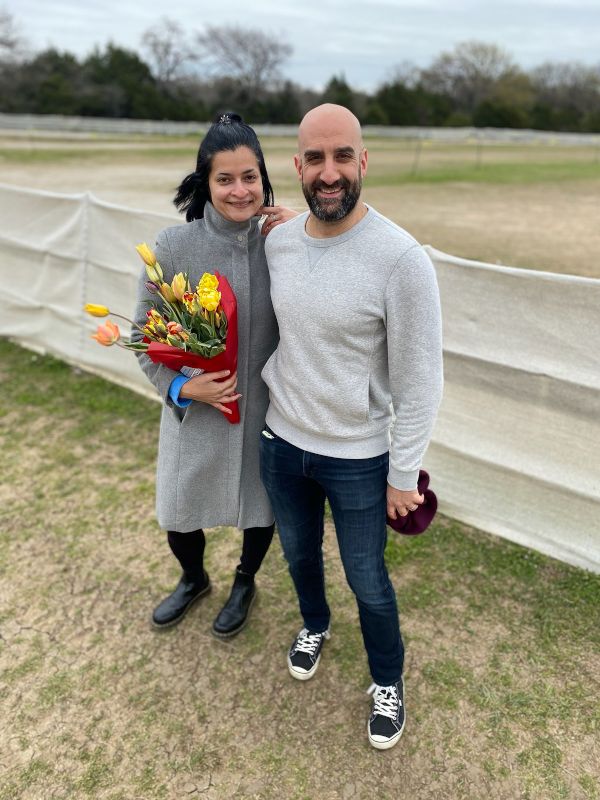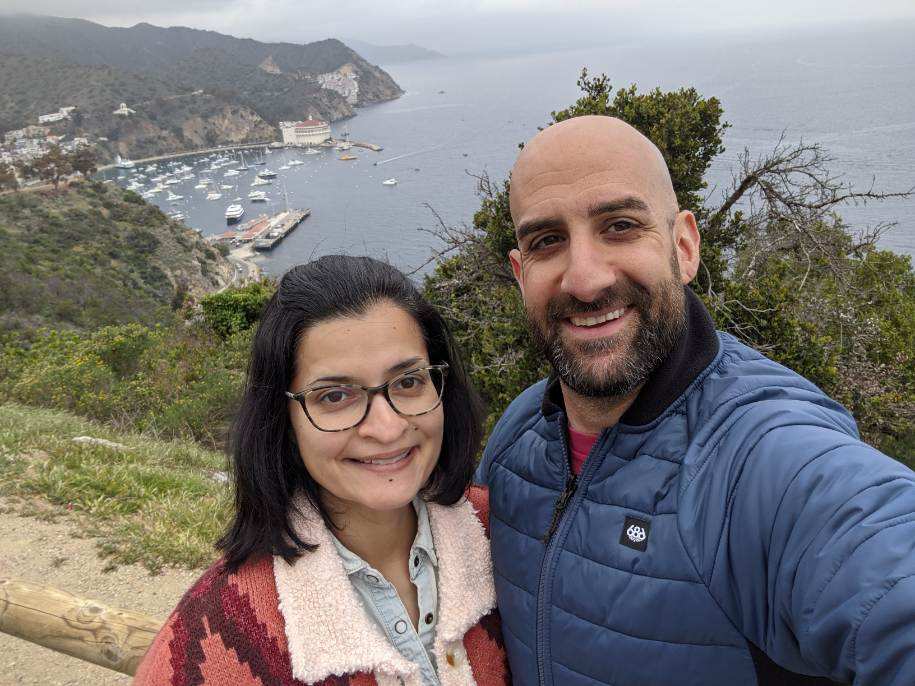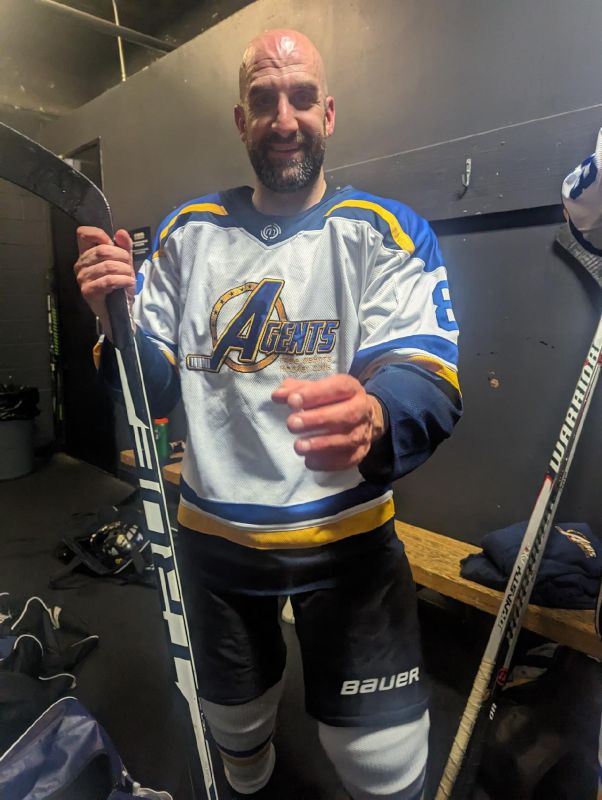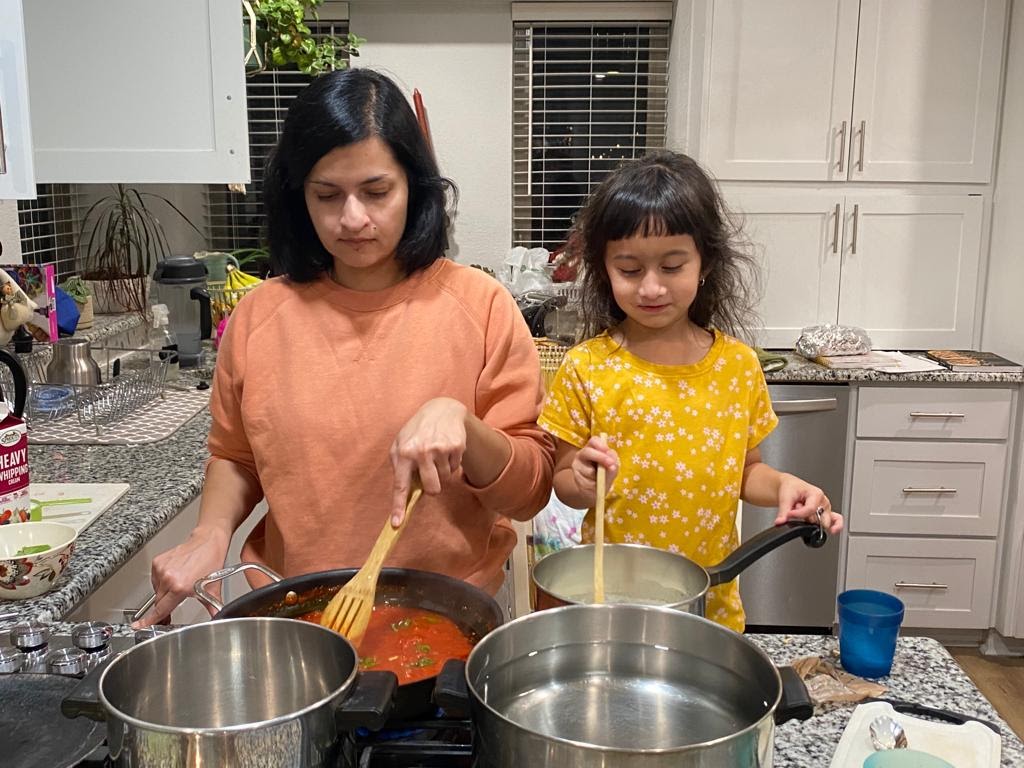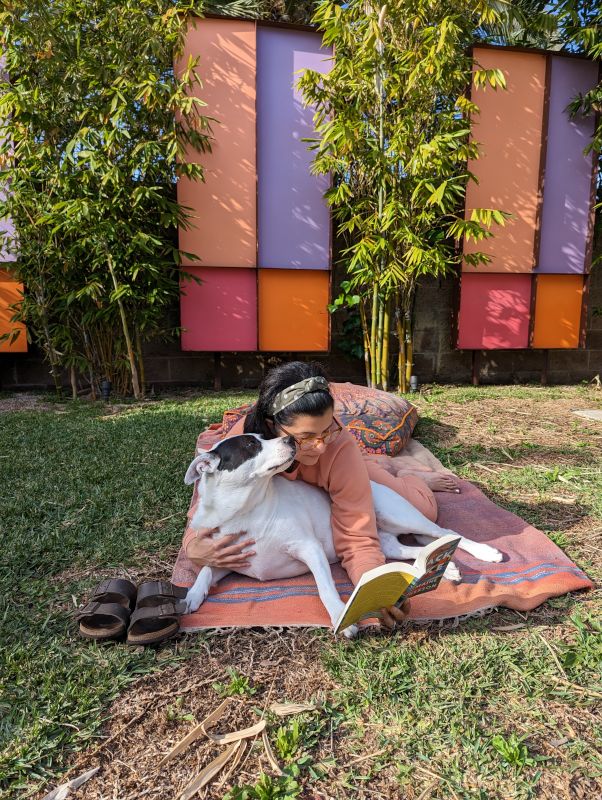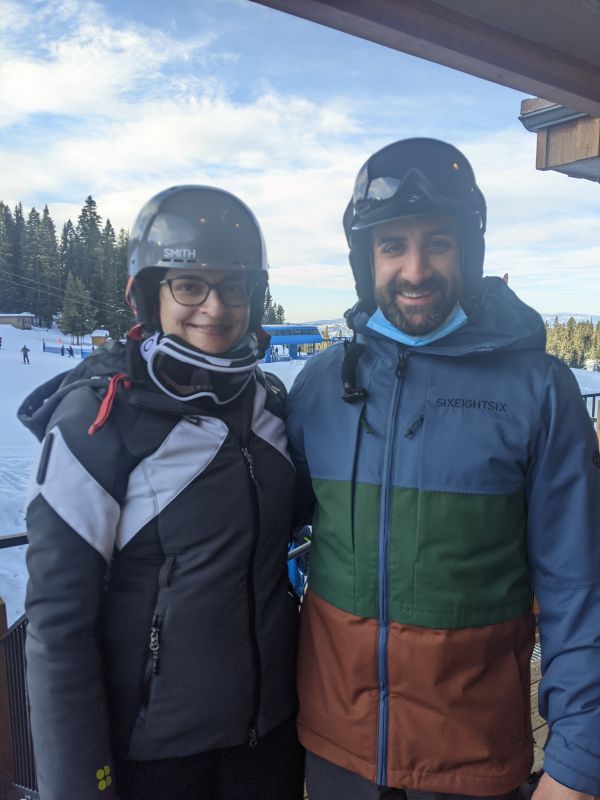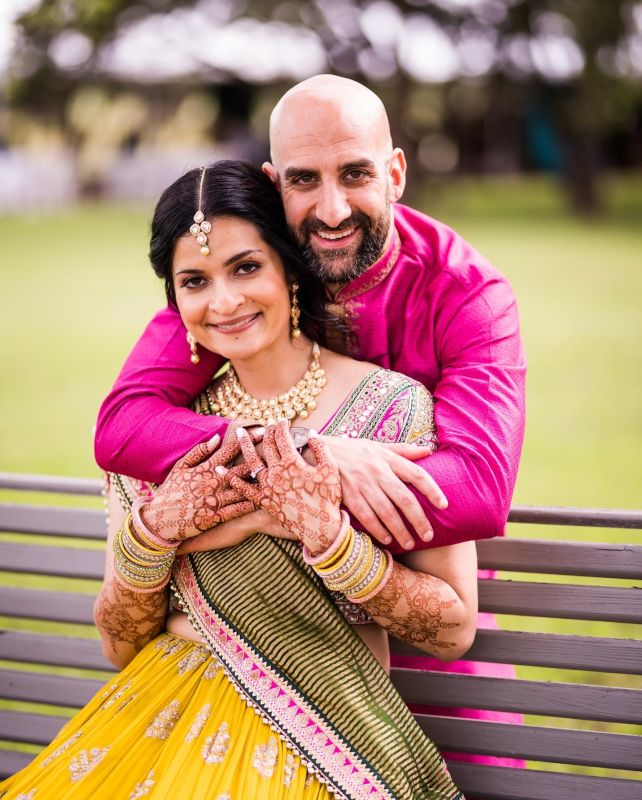 ×
1 / 12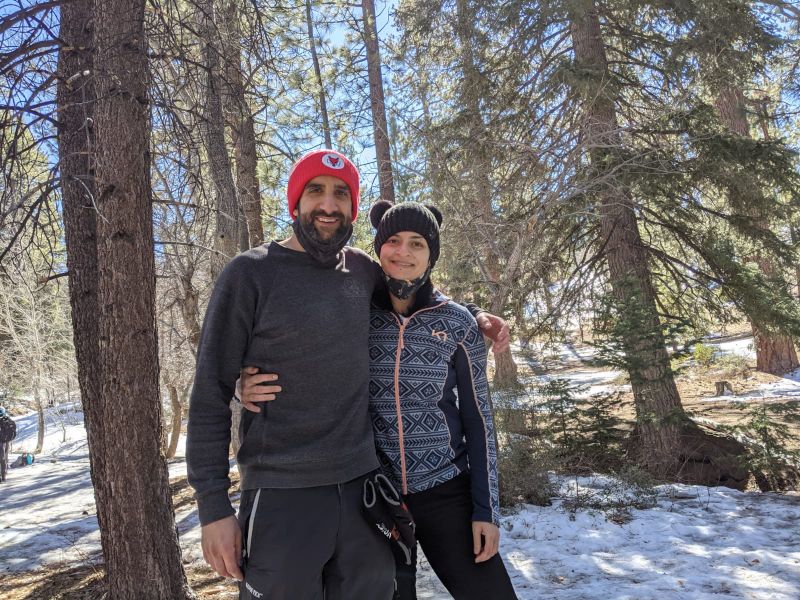 2 / 12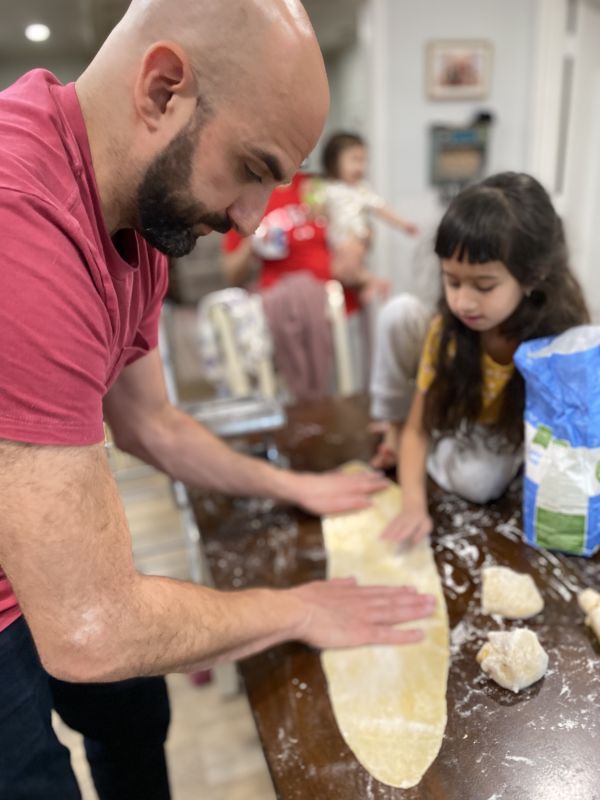 3 / 12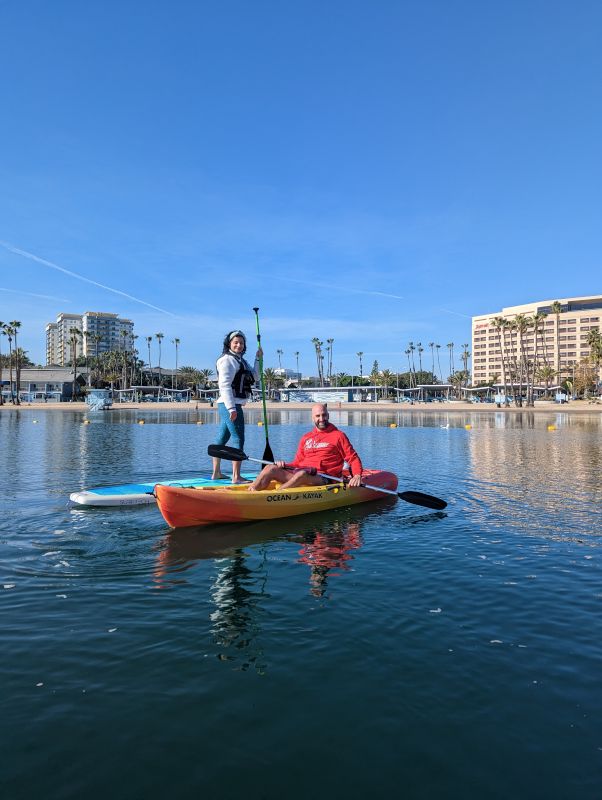 4 / 12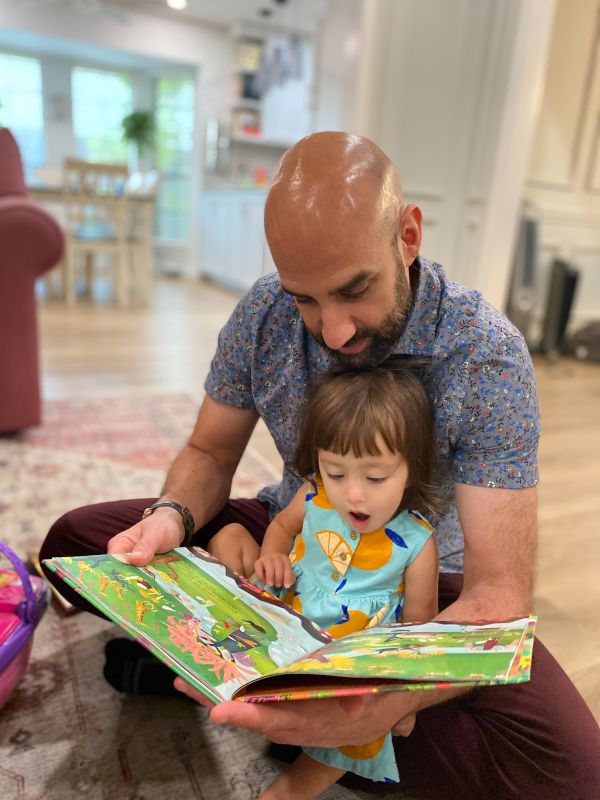 5 / 12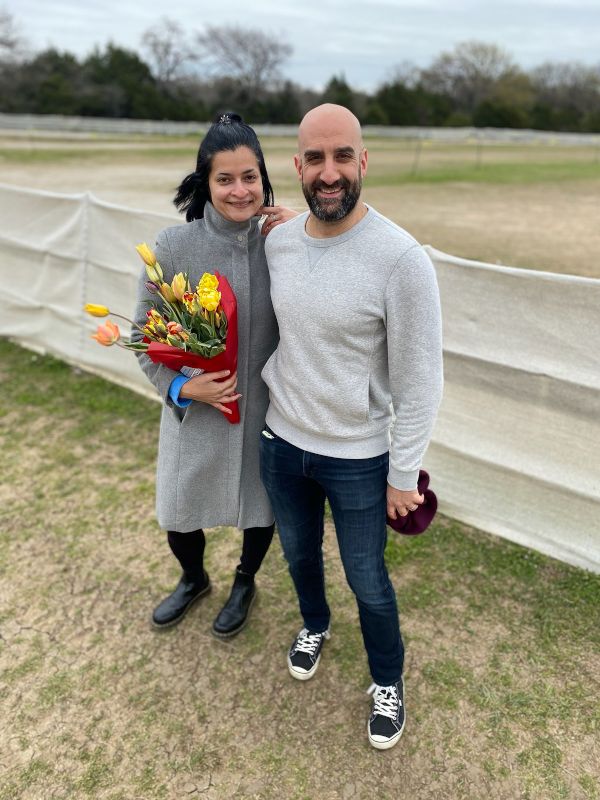 6 / 12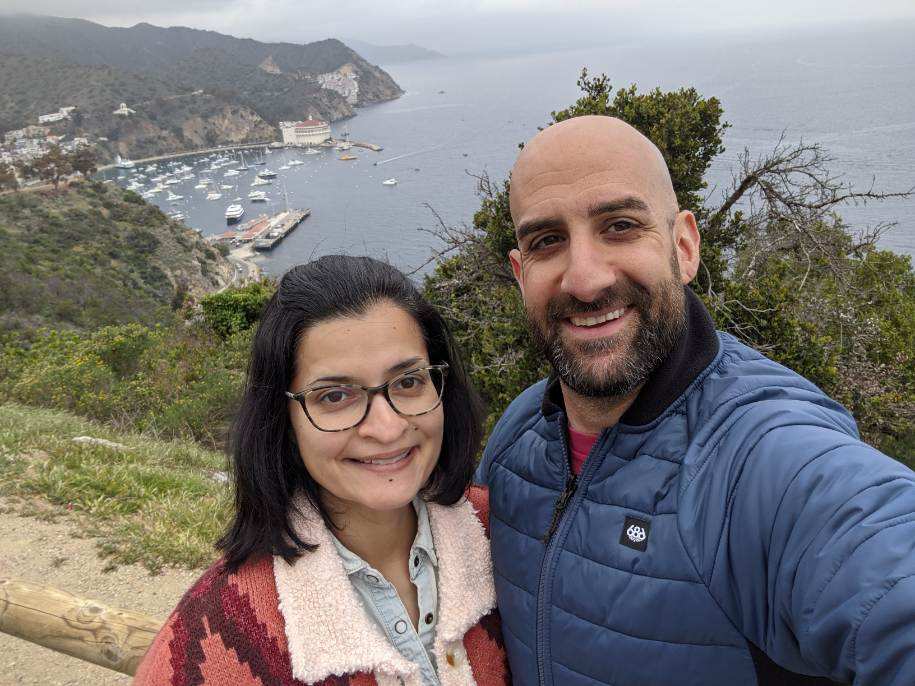 7 / 12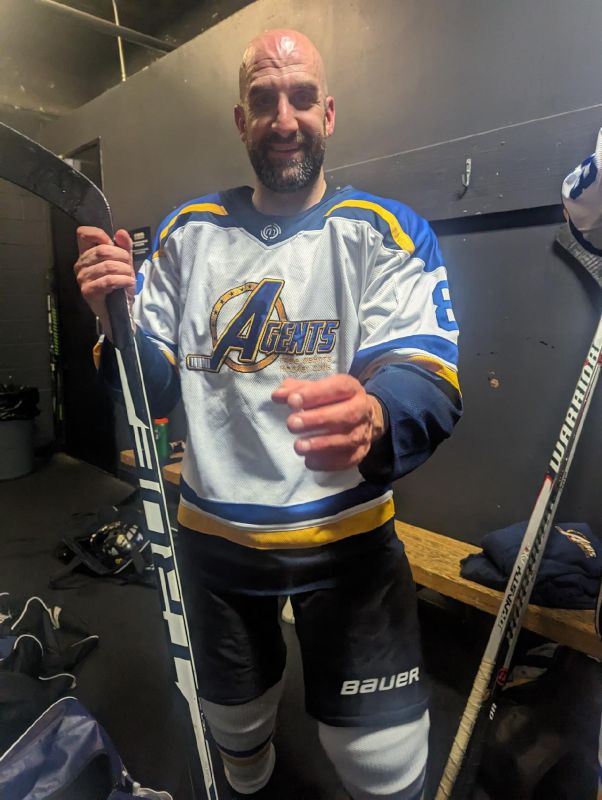 8 / 12
9 / 12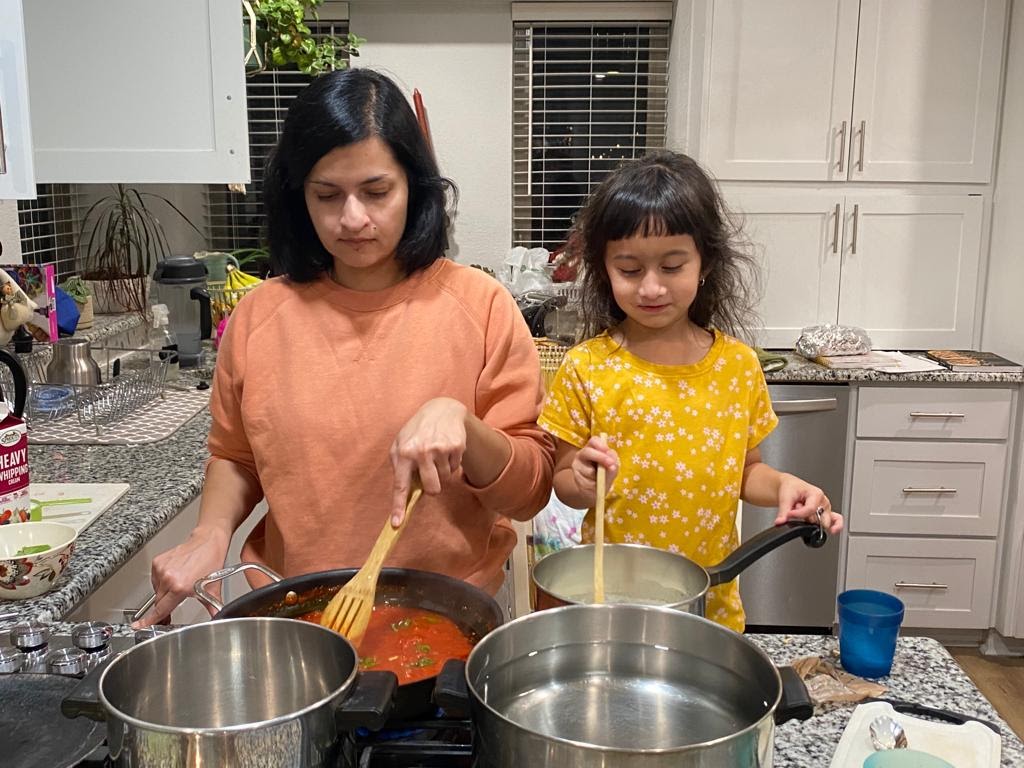 10 / 12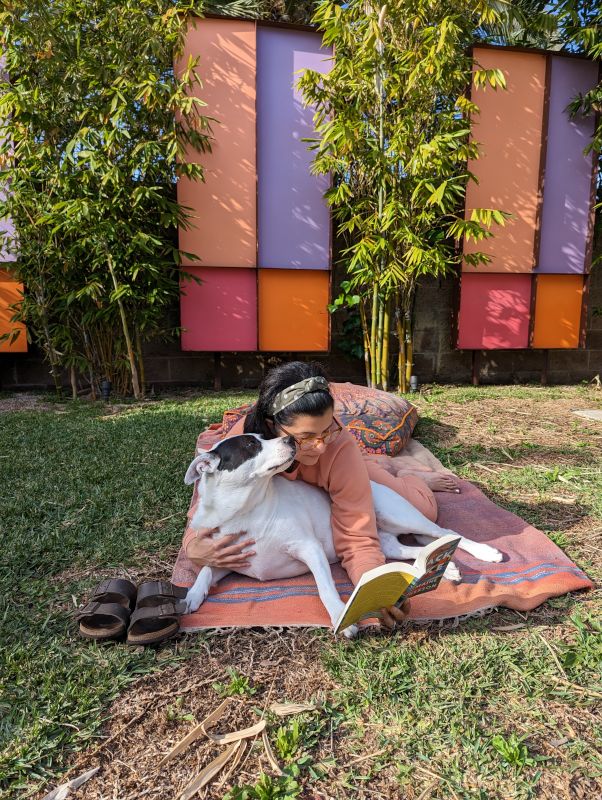 11 / 12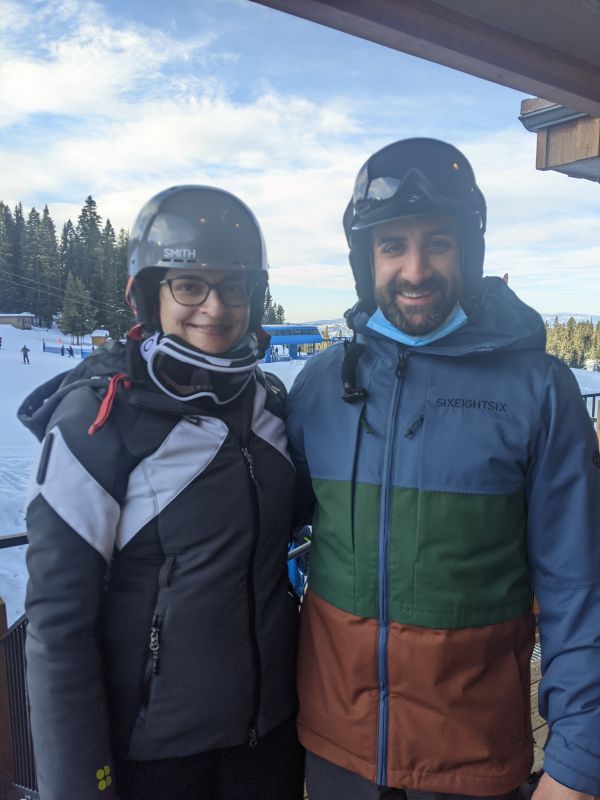 12 / 12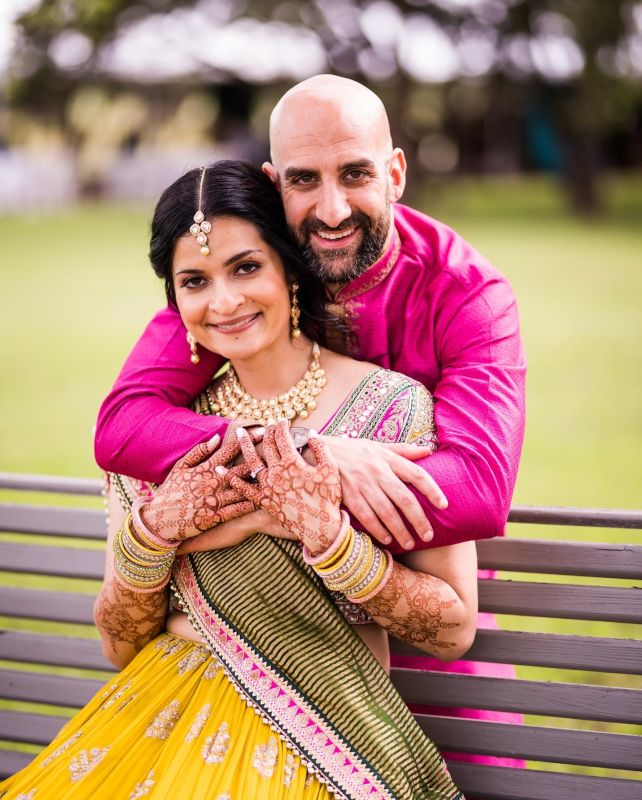 ❮
❯
Our House and Neighborhood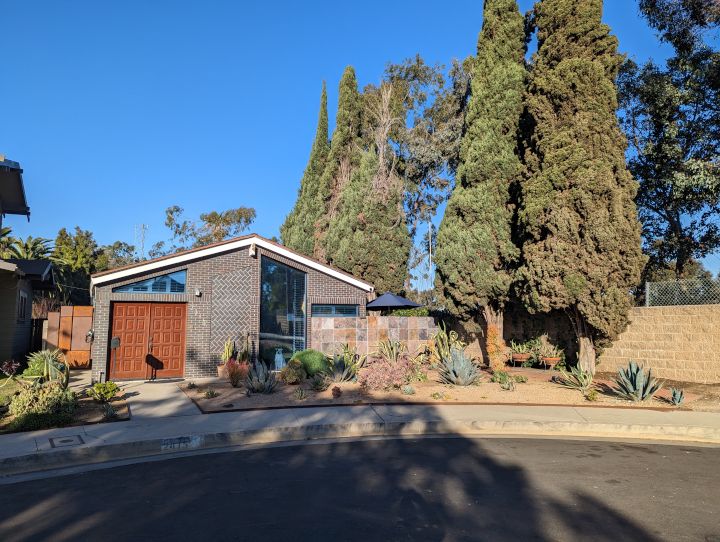 We live in a quiet, secluded neighborhood within a big city in Southern California, at the end of a cul-de-sac with a total of eight houses. Our neighborhood is populated with a diverse community of people who have lived here for many years, so they care deeply about the area and work to make it a great place to live and raise a family. In our cul-de-sac, we know all of our neighbors, and often times their kids play out front. We can't wait to have a child join them in riding their bikes, playing football, or just enjoying a lazy Sunday. There are neighborhood block parties and summer concerts, special holiday events, and everyone decorates for Halloween, Christmas, even Valentine's Day!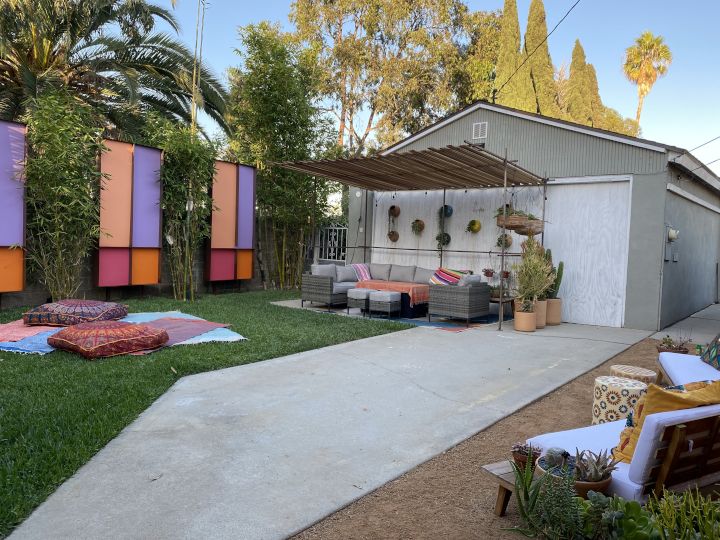 We have a favorite park nearby where we often take our dog Zelda for long walks, and where there is a giant jungle gym that looks like a castle, as well as fishing ponds and huge fields where people play soccer or just run around. There are several public pools nearby, in addition to movie theaters and ice cream shops, and we live near the beach/ocean, where we are excited to build some sand castles.
We live in a one-story house with three bedrooms, two bathrooms, and a movie room in the back with a big comfy couch. Our favorite part of the house is the backyard, which is perfect for playing lawn games, practicing sports, or enjoying a family dinner.
Our Extended Families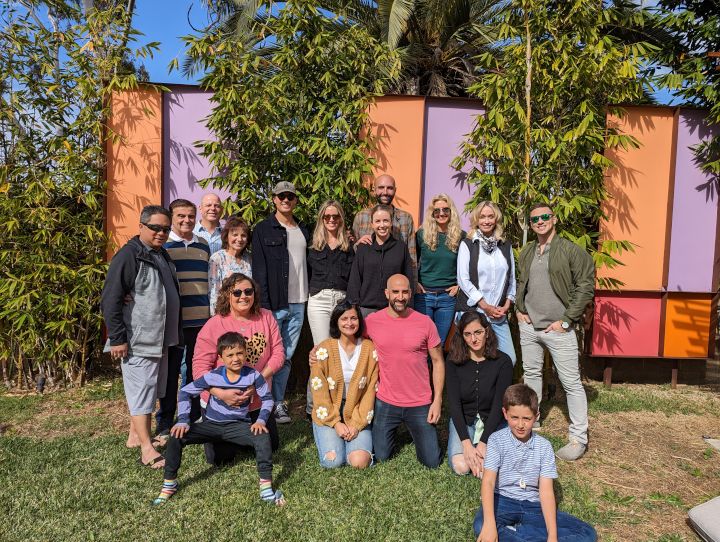 We both have big families. Sumi has two brothers, AJ has one sister, but both of us have many cousins who we see often, especially during the holidays. We both have family members close by and we hang with them regularly, whether it's going to the movies with Sumi's brother or hosting a "cousins brunch" in our backyard. The rest of our families live out of state, but we travel to see them a few times a year, and not just for the holidays. We are very close with our nieces, so we all get together for their birthdays. We can't wait to have the entire family celebrate our child's birthday, too!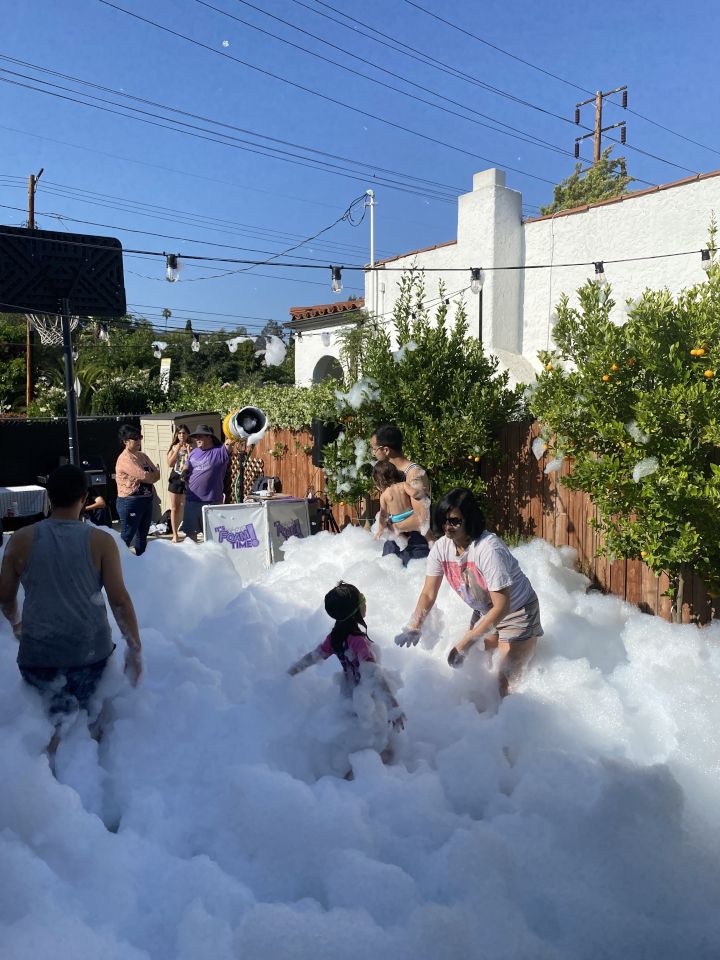 The best part is our families have become close, spending holidays together, like Fourth of July at AJ's parents' lake house. AJ is half Greek and half Syrian, Sumi's family is Indian, and both sides have embraced the other's culture, especially when it comes to food, with our families exchanging recipes and celebrating each other's holidays, like Greek Easter (aka Greekster) and Diwali. We are excited to share our cultural heritage with our child, and to learn more about their background and mix it in with ours.
Both of our families are very supportive of our adoption plan. They are excited to welcome a child into our family and to make that child feel special, and have given us the space to go through the adoption process in our own time.
From Us to You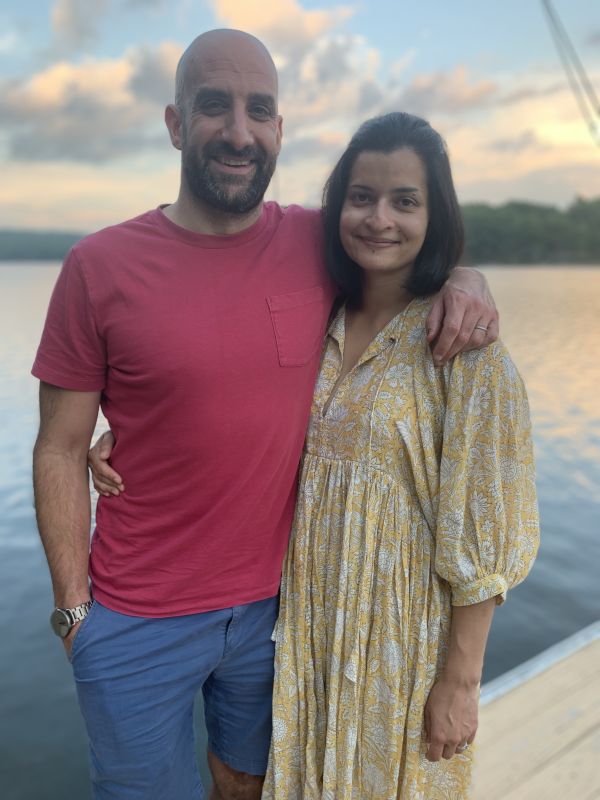 Thank you so much for reading our profile! We hope that even if you don't choose us, there's something you enjoyed reading about us that will make it easier for you to find the right family for your child. We are so excited to build our family through adoption. We trust in this process and we know in our hearts that the right match will happen.
Family is the most important thing in our lives, and that includes our friends who we consider family. We have been together for four years, married for nearly two, and in that time we have combined our families and our friend groups to create a wonderful community that supports us in every way, and they are almost as excited as we are to welcome a child into that community. Almost. Even if it was not a requirement, we would want to share letters and pictures of the child with you, and if you are open to it, we are open to more contact as well, such as emails, phone calls, or visits. We believe family creates a sense of identity and that for adoptees, the connection to their birth parents, however it happens, is key. We both come from families with strong culture (Sumi is Indian, AJ is Greek and Syrian) and that is a big part of who we are. We want to teach our child about our backgrounds while also including yours, whatever it may be.
We know that no matter how great our community is, it's our family unit that is most important. It's easy for us to say in this letter how much we will love our child, how we will live for them, and how we will provide for them every opportunity we can. But beyond that, we are so excited for those everyday moments. We can't wait to have inside family jokes, favorite family meals, favorite books we read at bedtime, all those daily things that will create memories that will make us smile and laugh each time we recall them. We both love doing impressions of our parents, especially with our siblings (AJ does a pretty good impression of Sumi's dad!), and we can't wait for our child to lovingly tease us and our funny little habits or sayings.
We also know there will be hard times, and we are prepared to make it through them together. When Sumi was in college, her mother developed a brain tumor and she had to drop out of school for three months to take care of her younger brothers so her dad could focus on caring for her mom. Sumi and her family are very close because they supported each other through such a difficult and uncertain time. AJ's sister is bipolar and ever since she was diagnosed, he has learned how best to support her and his parents, and his family has rallied around one another, each bringing something different to the table so that they can get through challenging times and come out stronger on other side. We're confident that no matter what life throws our way, we will be there for each other and for our child.
We don't know exactly what we'll say to our child when we tell them about their adoption history, aside from one thing: that a bunch of people came together to make sure they had the best life possible. We want to let them know that their birth parents, adoptive parents, social workers, friends, and families all had their best interest at heart and loved them before they were even born.
We hope we have the opportunity to meet you and get to know you and your story, if you desire. We cannot begin to grasp what you are going through and how difficult this decision is, but we do hope we are able to provide some sense of support, calm, and comfort for you. We are open to whatever works best for you through this process and would be open to discussing anything that helps you through this journey. We are open books!
With love,
AJ & Sumi
Favorites
Animal
Dogs, but I also love sharks
Dogs!
Author
Jack London
Jane Austen
Book
The Call of the Wild
Emma
Candy Bar
Butterfinger
Snickers, no, Twix!
Childhood Memory
Watching hockey games with my sister
Choreographing dances for my younger brothers and I to perform for our parents
Children's Book
Too-Loose the Chocolate Moose
The Velveteen Tabbit
Classic Movie
Casablanca
Roman Holiday
Day of Week
Sunday
Thursday, it kicks off the weekend!
Disney Movie
Aladdin
Sleeping Beauty
Family Activity
Cooking together
Hiking
Form of Exercise
Anything outside
Anything high intensity
Fruit
Blackberries
Raspberries
Hobby
Listening to music and sharing songs/artists with my friends
Reading
Holiday
Thanksgiving
Fourth of July
Holiday Song
I'll Be Home for Christmas
White Christmas
Holiday Tradition
My family's big Thanksgiving
Playing White Elephant with my family at Christmas
Ice Cream
Rocky Road
Mint Chocolate Chip
Junk Food
Chips...I love chips
Cheetos
Leisure Activity
Soaking in the tub
Memory with a Child
Making homemade pasta sauce with my niece
Memory with Spouse
Our first cross-country road trip
Movie Munchie
Sour Patch Kids
Movie Quote
Life moves pretty fast, if you don't stop and look around once in a while, you could miss it.
Olympic Event
Snow skiing
Gymnastics
Quality about my Spouse
Patience
Sandwich
Tuckey bacon club
Sports Team
Pittsburgh Penguins
Dallas Mavericks
Subject in School
Writing
Math
Thing to Cook
Greek food
Cheese Enchiladas
Type of Music
Alt-Rock
Alternative
Vacation Spot
Anywhere in the mountains
Ojai, CA
Video Game
Battletoads
Mario Kart
Get in Touch
Provide more information, so American Adoptions can connect you with this family.
---