1-800-ADOPTION
Thank you for viewing our profile
If you would like to learn more about us, please call 1-800-ADOPTION (2367846), fill out the form at the bottom of our on-line profile page, or email us at bp_information@americanadoptions.com.
To revisit our on-line profile page and view our profile video at American Adoptions, simply use your mobile phone to scan the QR code on the right. We are looking forward to hearing from you!
Todd & Derek
We are very honored and grateful that you have taken the time to review our profile and are considering us to go on this journey with you. If chosen as potential parents, we can promise that your child will be raised in a home filled with laughter, kindness, respect, integrity, humility, and most importantly, unconditional love. We are excited to have the opportunity to expand our family, and we thank you from the bottom of our hearts.
About Us
Job
Pro Merchandising Manager
Community Association Manager
Education
Master of Business Administration
Associate's Degree in General Business
Relationship
Legally Married
What Made Us Who We Are Today
We both hold our Midwestern values very close to our hearts. We believe you should be respectful, humble, kind, hardworking, family-oriented, and honest. The "Golden Rule" of treating others as one wants to be treated guides our pathway through life. We both grew up with hardworking grandparents and parents who have passed down their work ethic to us. Family is vital to both of us, and we try to make our family proud every day. We are very proud of the life we have carved out, but we will never forget where we came from. We were raised to have manners and always respect our elders. We always look for those in need and lend a helping hand whenever possible. We are the first ones to hold the door open, help someone reach the top shelf, change a flat tire, put a bed together, or help someone move across the country. We wear our hearts on our sleeves and remain as friendly as possible. While not everything in either of our lives has always been rainbows and butterflies, the obstacles have shaped us into who we are today.
Qualities We Love, Admire and Respect in Each Other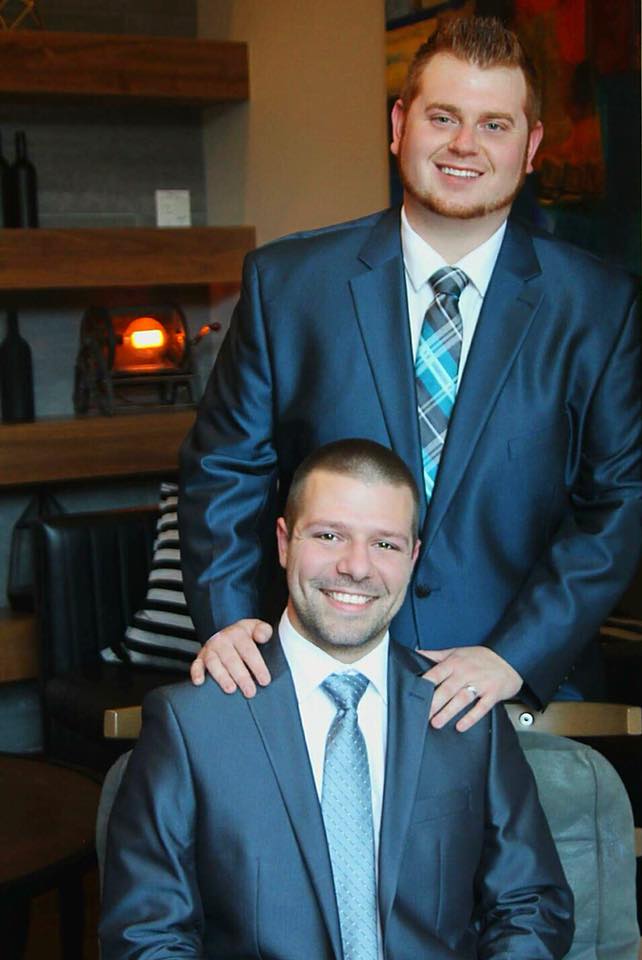 Todd About Derek: Derek had me at "Hello" and my love for him continues to grow every day. Derek is one of the most hardworking individuals I have ever met. Derek is always lending a helping hand and has a kind heart. He goes above and beyond to make sure everyone is taken care of. Derek is loving, protective, passionate, supportive, and courageous. Derek will make an amazing father, and I know he will help any child grow into a kind, humble, compassionate adult.
Derek About Todd: Todd is a very strong person. He does not bow down to others and will always stand up for what is right. He cares for everyone and is always helping people. Todd truly wants the best for everyone. He is professional in everything he does. He thinks everything through to the end to ensure it is the best decision. He is a very quick thinker and observes everything. Todd will not let anyone take advantage of him or me, and definitely not our future family.
How We Met
We had our first date on July 27, 2013, but our love story began before we realized it. We both lived at the same apartment in a college town in Missouri from 2010-2011. Todd hung out at a friend's unit above the one Derek was living in. Derek worked the night shift and was unhappy with the constant noise. We first interacted when Derek confronted Todd and his friends about the noise one night. Fast forward two years, Todd was sitting in his office grading papers when he heard a noise from his phone. Todd thought he had deleted all his dating apps but realized he missed one. Instead of deleting it, he decided to see who was on the other side of the message. Our love story started that day in July with a simple, "Hello Todd, how are you?" We could not stop messaging one another that day and every day until we officially met on our first date. We decided to go to an Italian restaurant, Derek had never had wine, and Todd took a wine tasting class in college. We sat in the restaurant for four hours and talked about life. Nothing was off the table. We looked around and noticed they were putting the chairs up and had previously closed 30 minutes earlier. Five days later, we made our relationship official, and what started from a "Hello" grew to 9 years of being together and married for 5 years.
Photos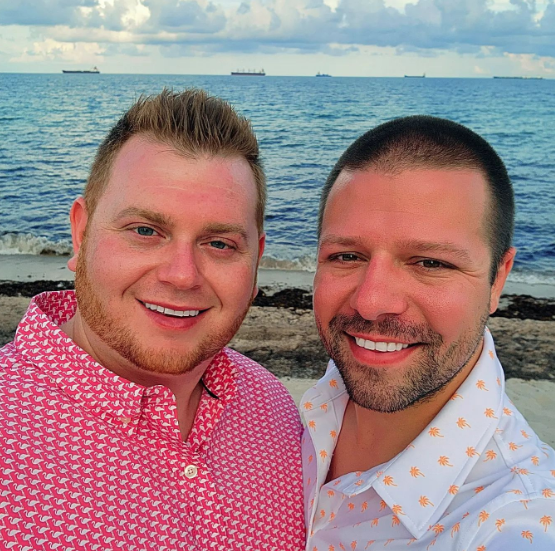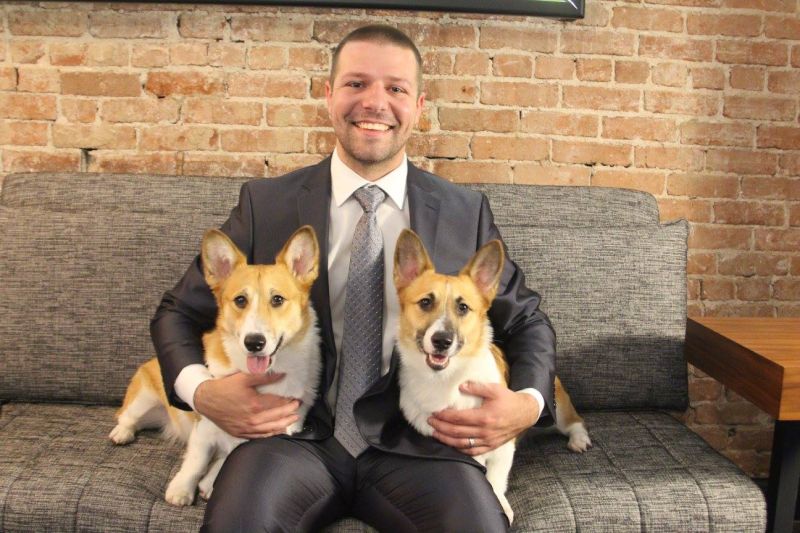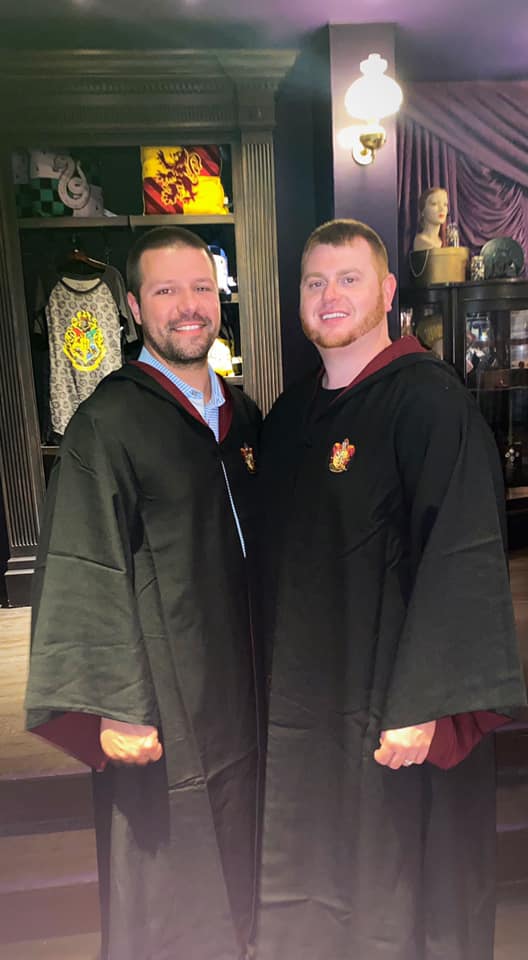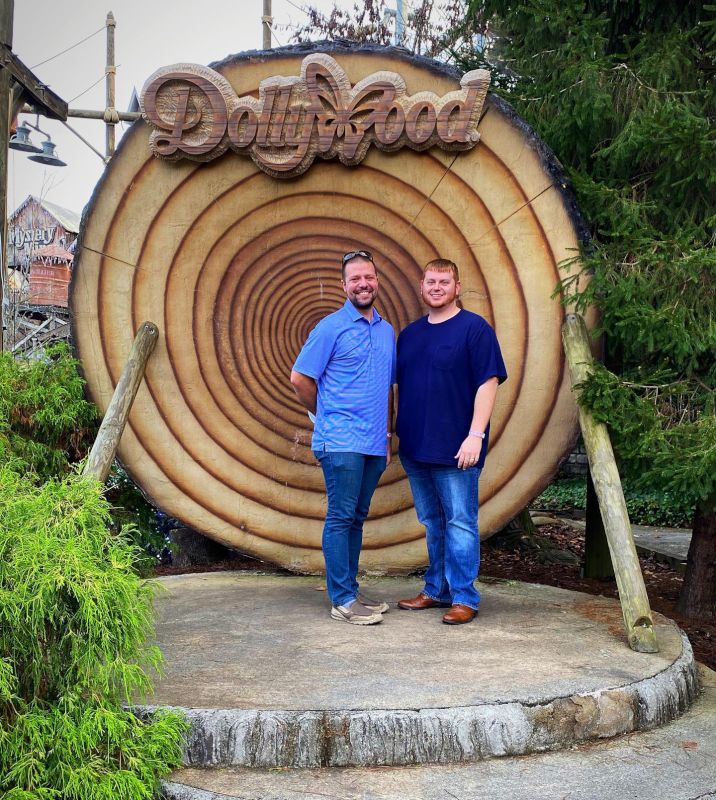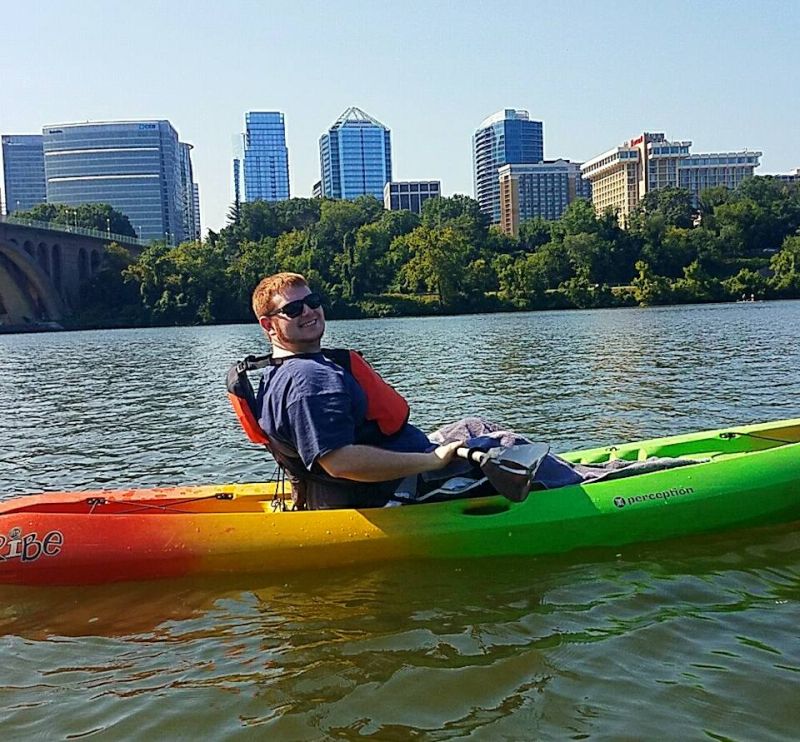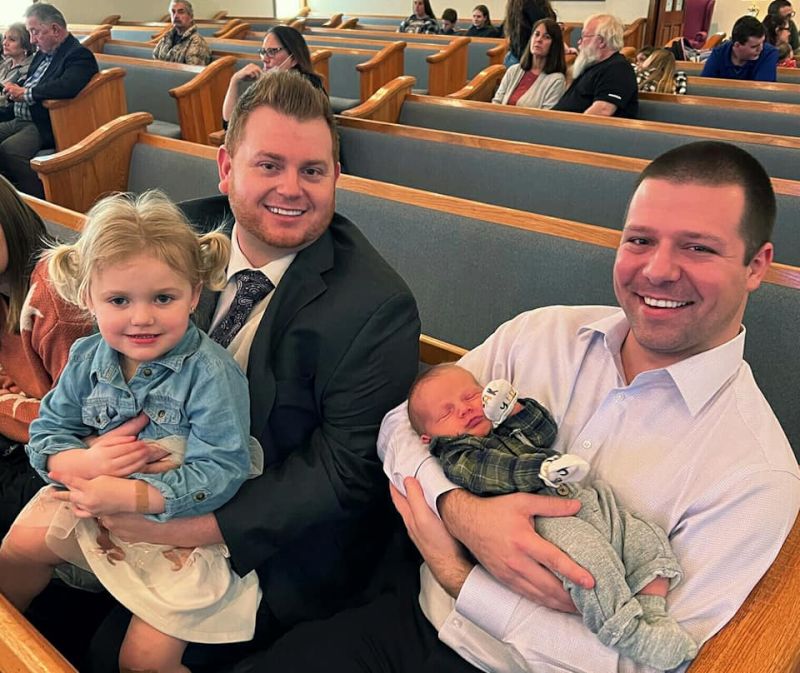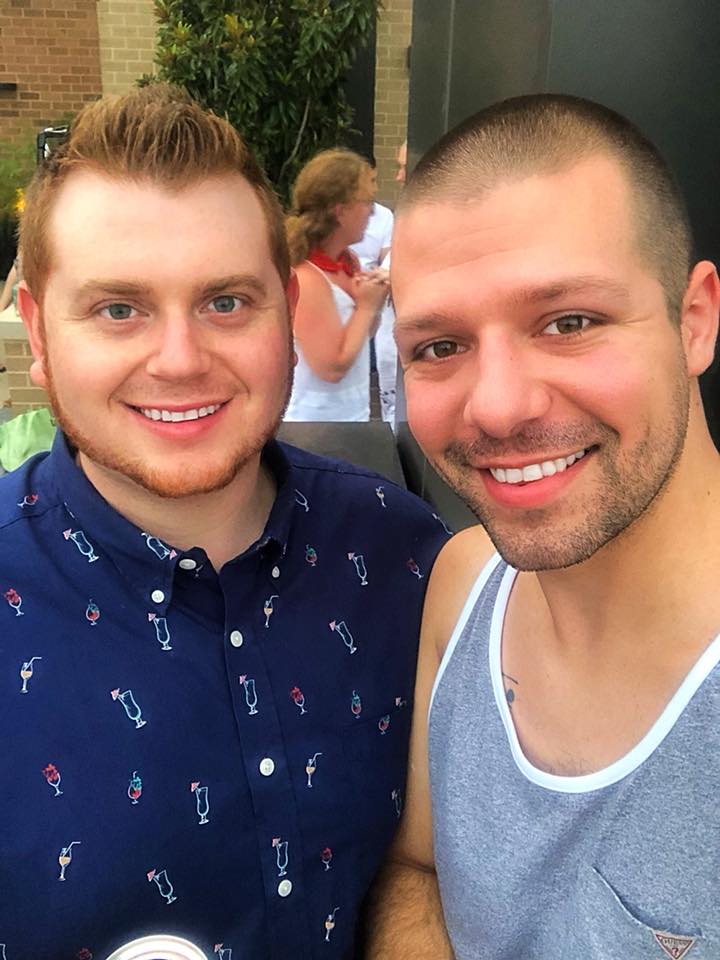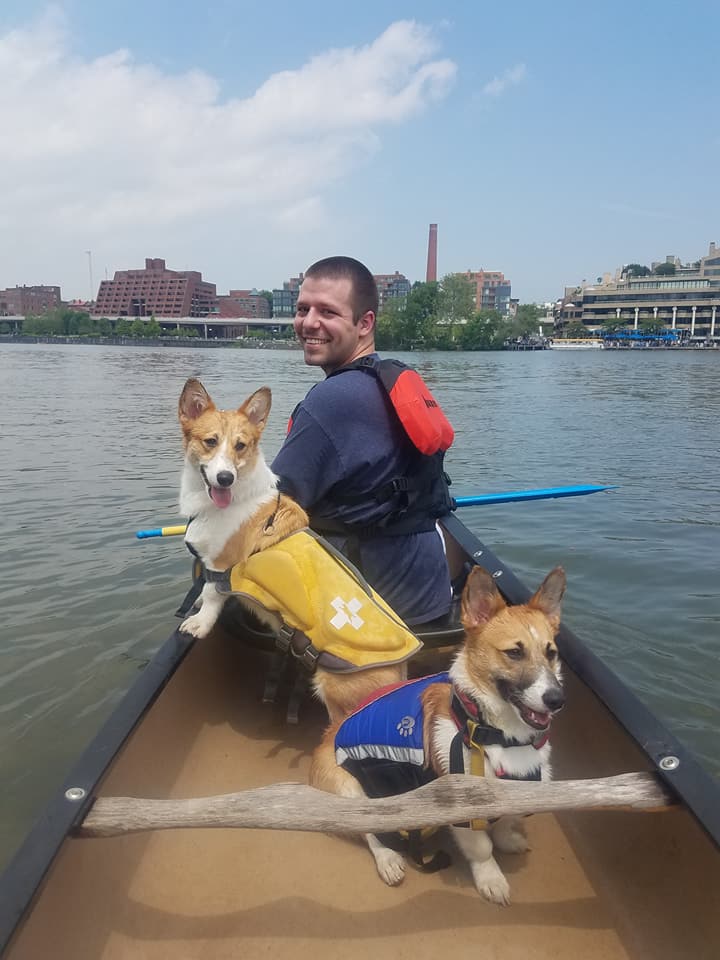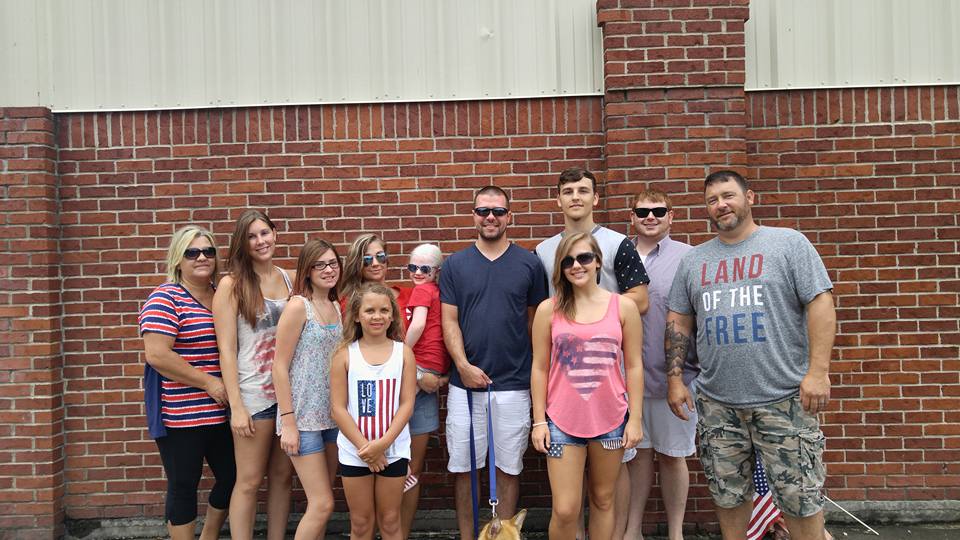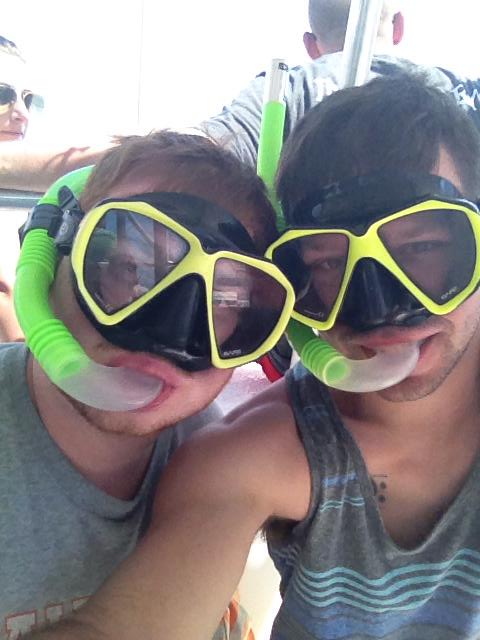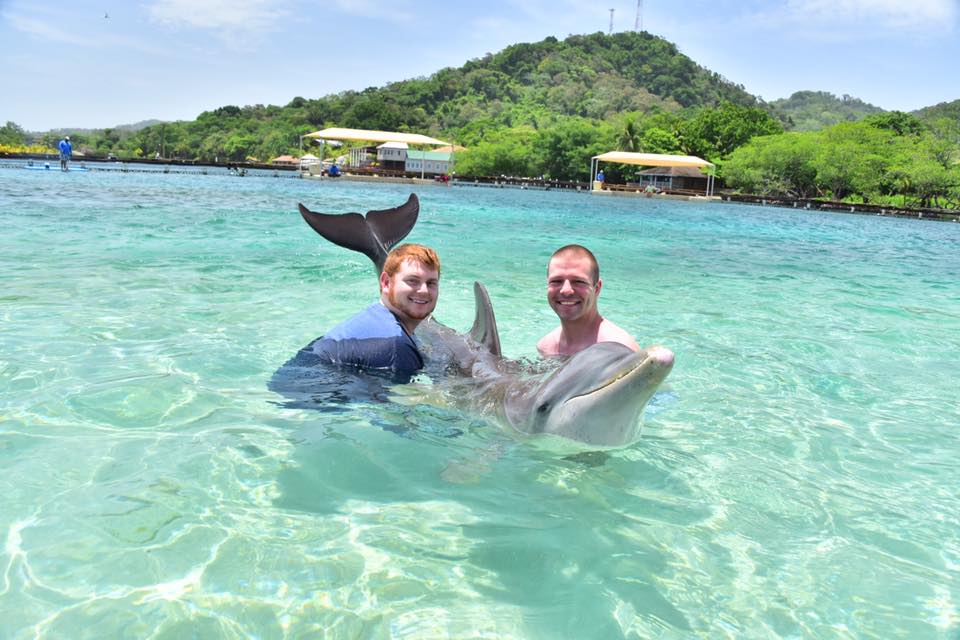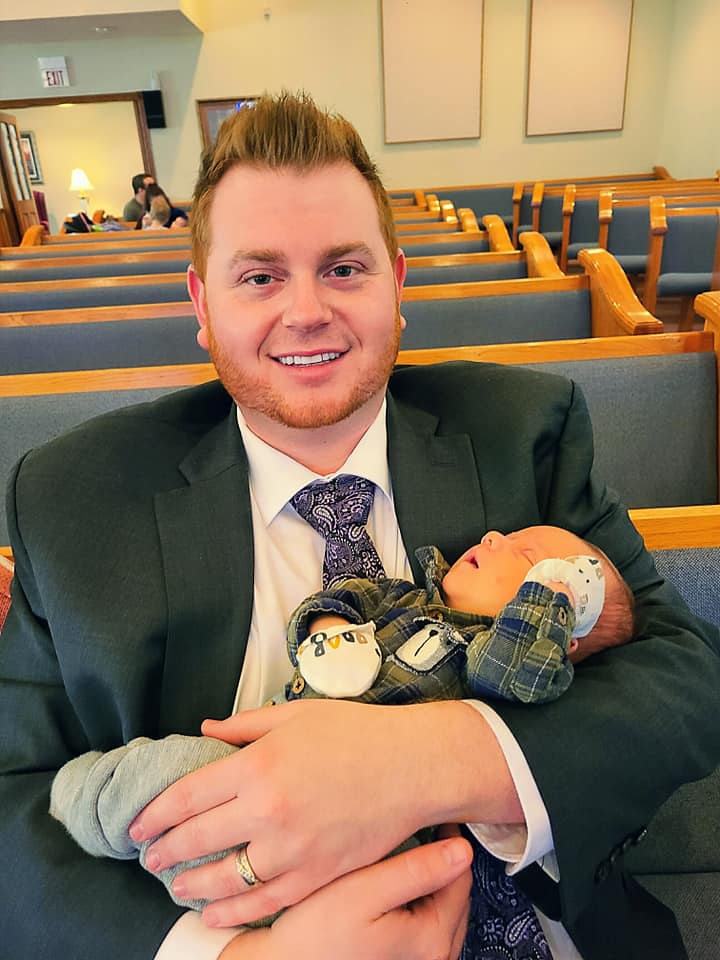 ×
1 / 12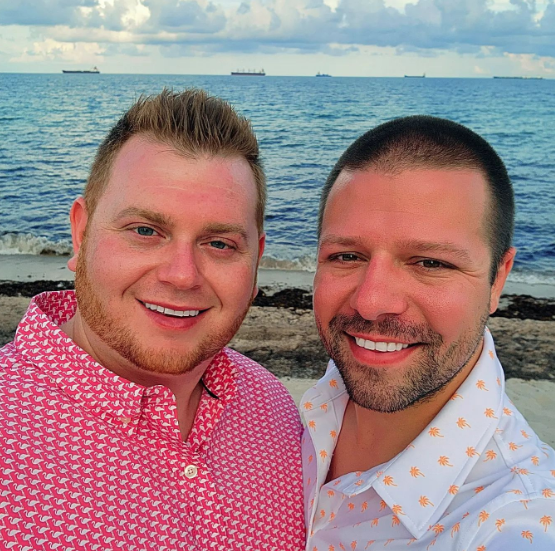 2 / 12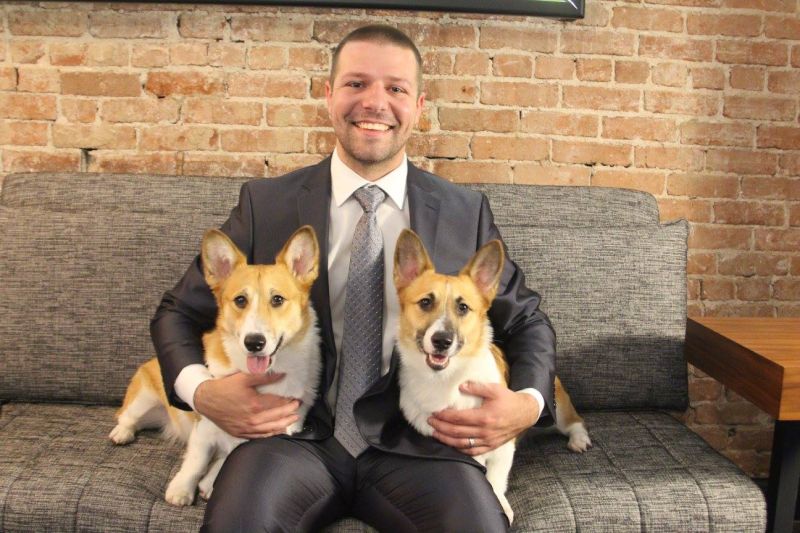 3 / 12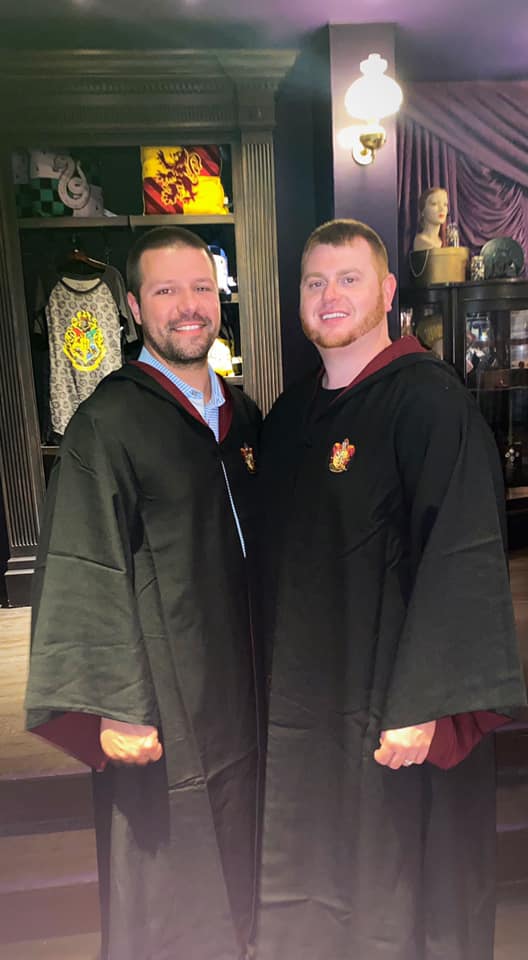 4 / 12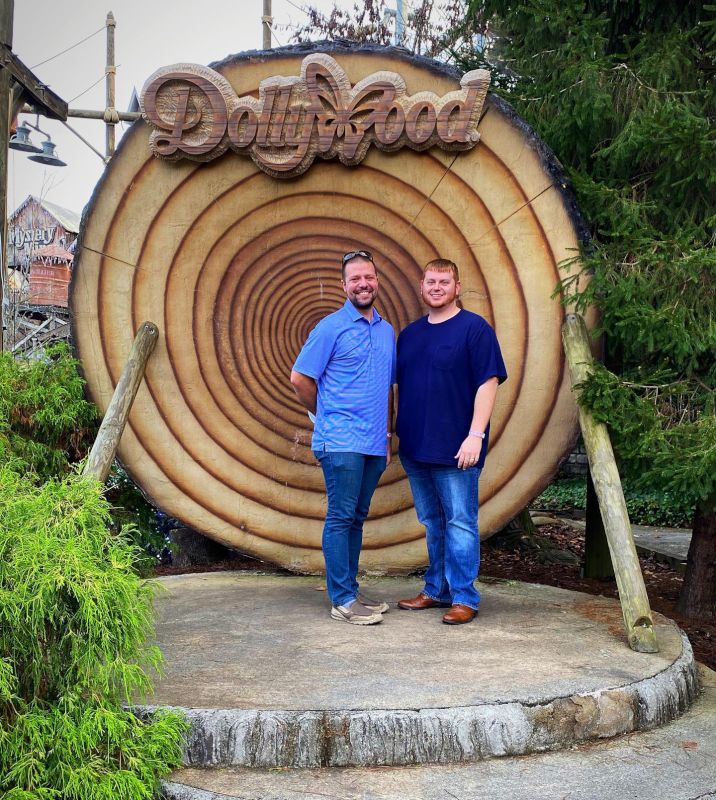 5 / 12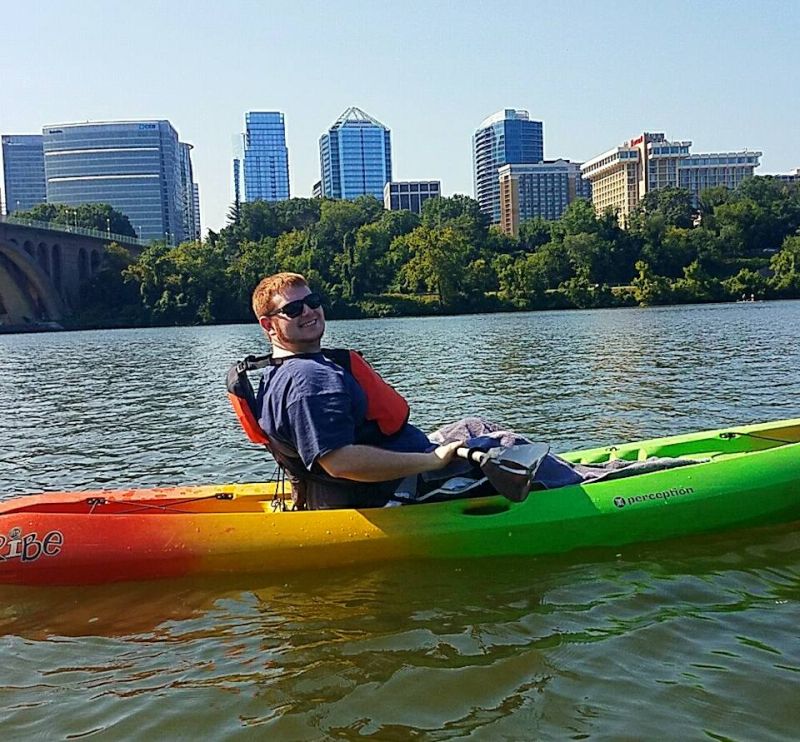 6 / 12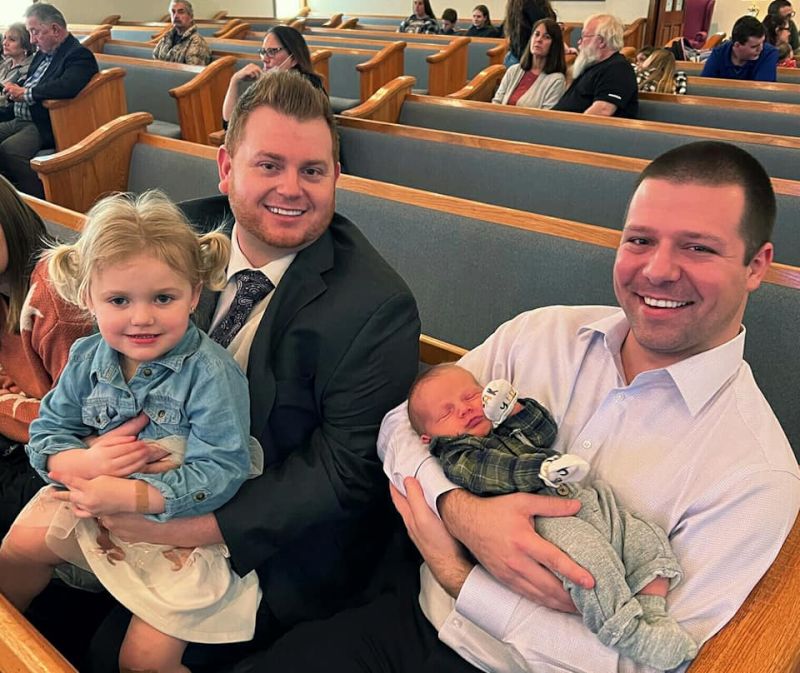 7 / 12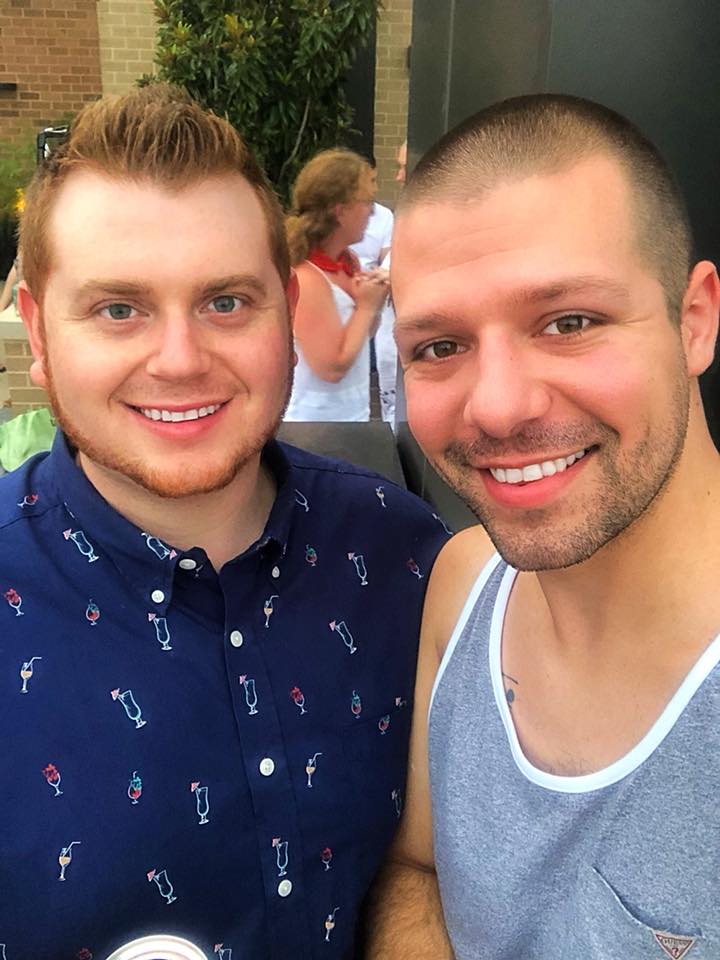 8 / 12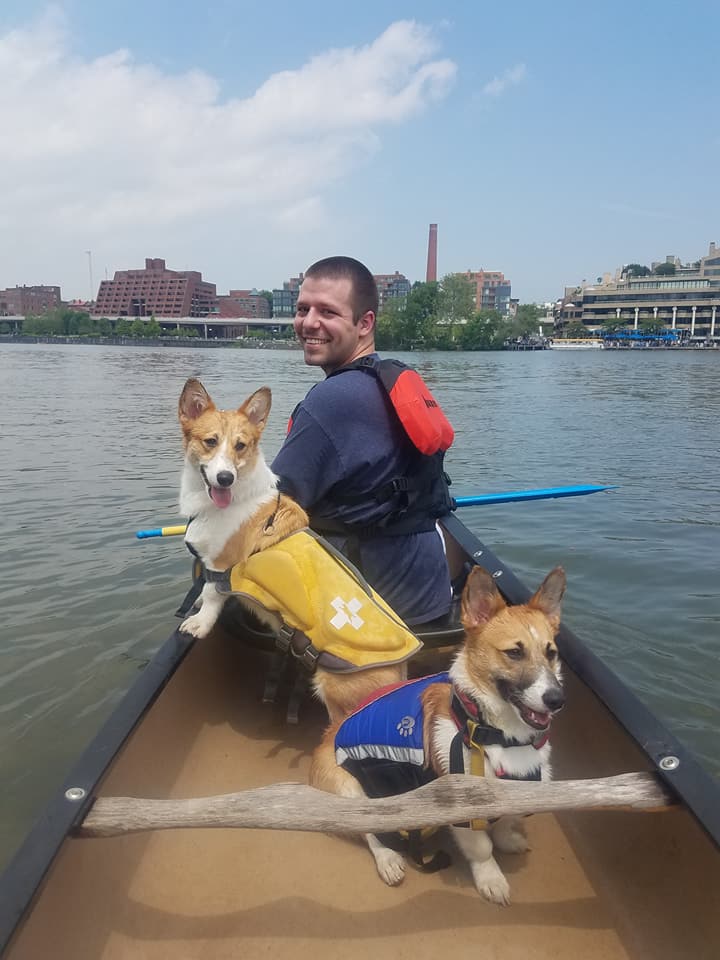 9 / 12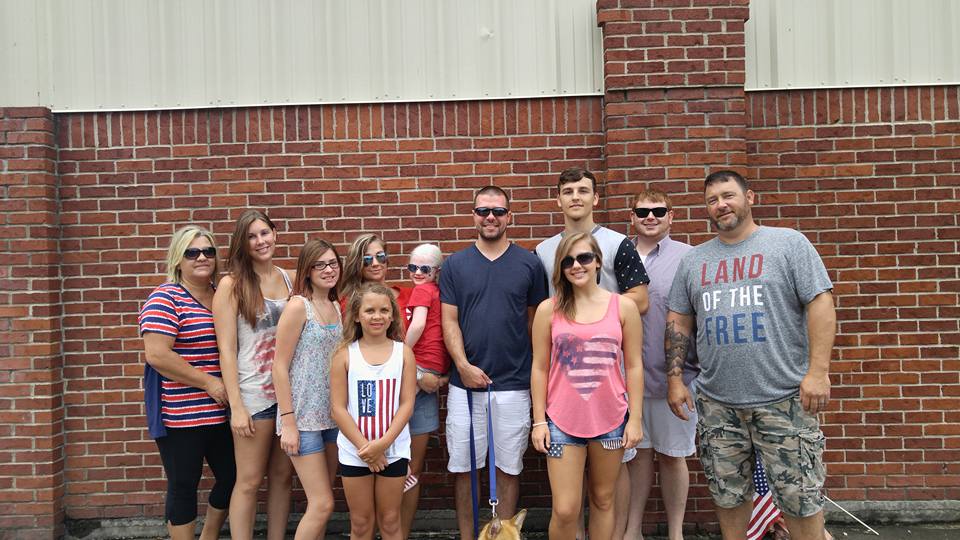 10 / 12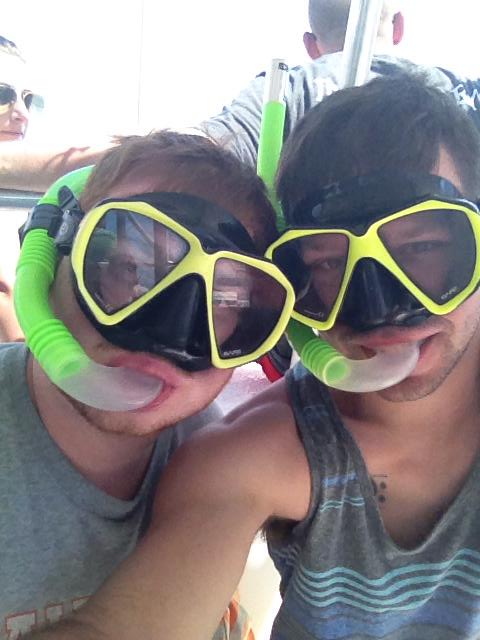 11 / 12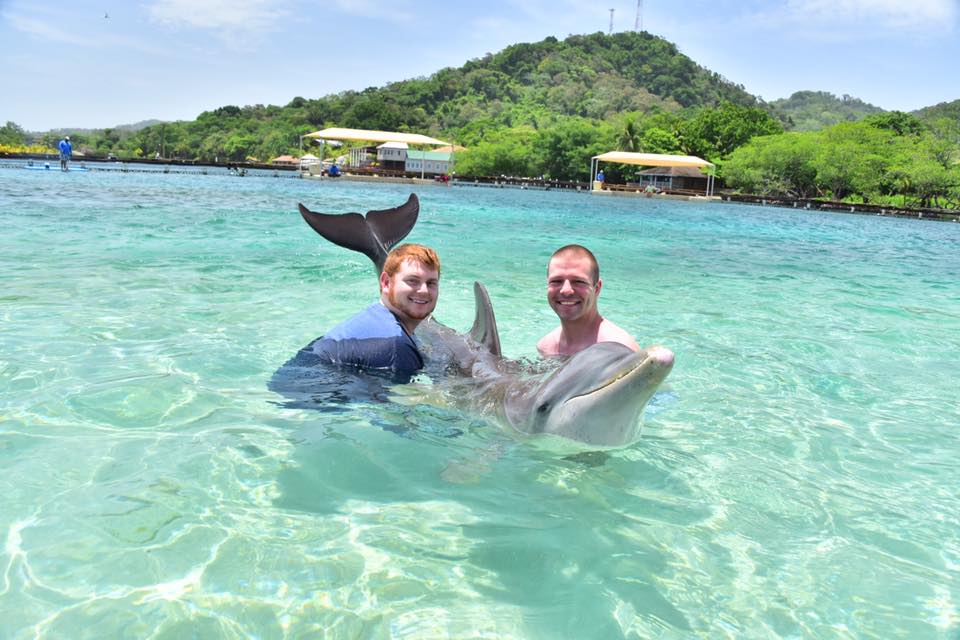 12 / 12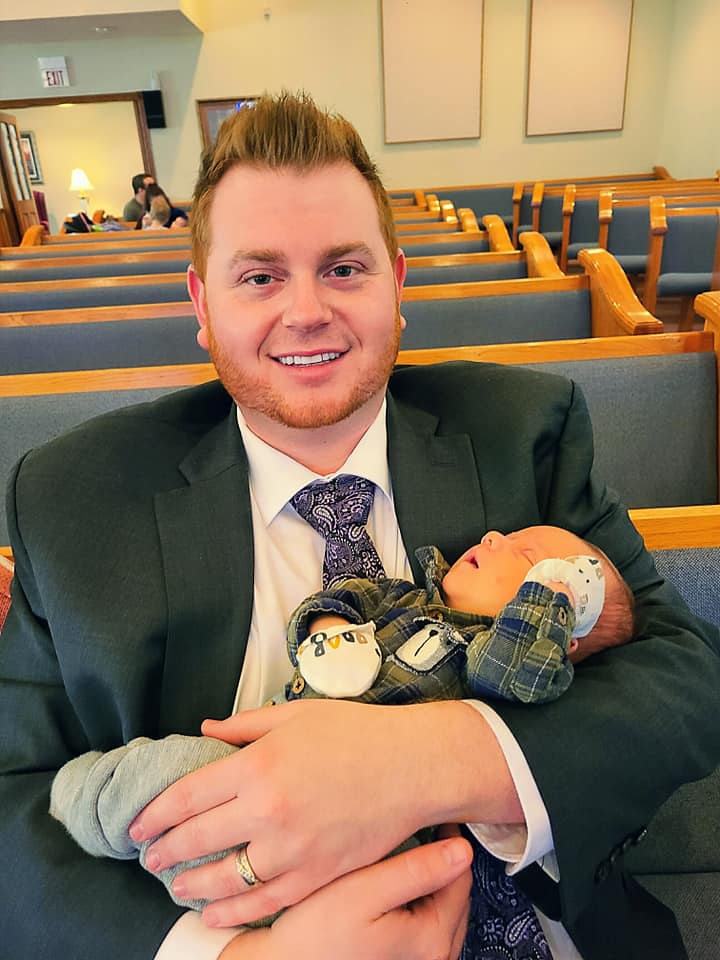 ❮
❯
Our House and Neighborhood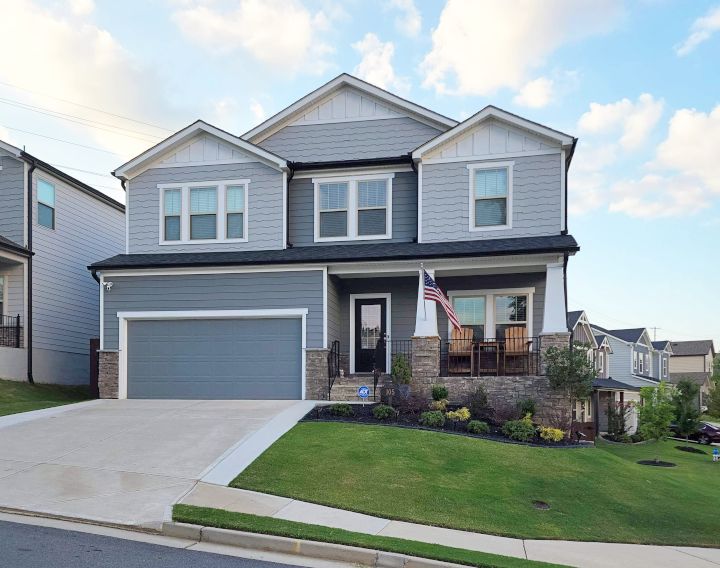 We live in a suburb outside the Atlanta metropolitan area, roughly 30 minutes from the city. Our subdivision consists of 44 homes, each with a unique character. We have a four-bedroom, three-bath house with an unfinished basement (plans for an in-law suite, movie theatre, playroom, and gym), fenced back yard for the corgis, and an entertainment space used for outdoor dining when we have family and friends over for BBQs.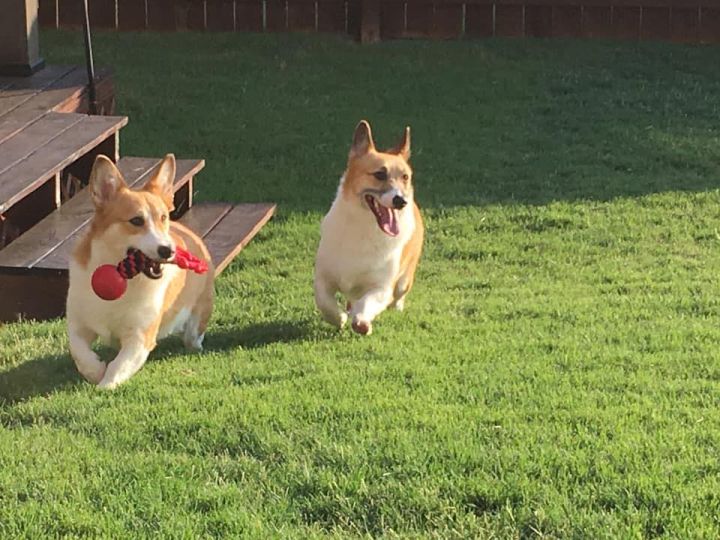 Our neighborhood is diverse, with various ages, races, and ethnicities. On our street, four families in our age group are either pregnant or recently had a baby (including a family with twins).
We live within two miles of top-rated schools (elementary, middle, and high school), pediatrician offices, dining, shopping, movie theatre, and work.
Our city has a cute downtown area where we like to get coffee, grab dinner, watch a concert at the amphitheater, and attend community events.
Our community is also comprised of many parks and trails. We have access to an aquatic center with pools, slides, splash fountains, etc. There is a dog park close by, as well as a large playground for kids.
Our Extended Families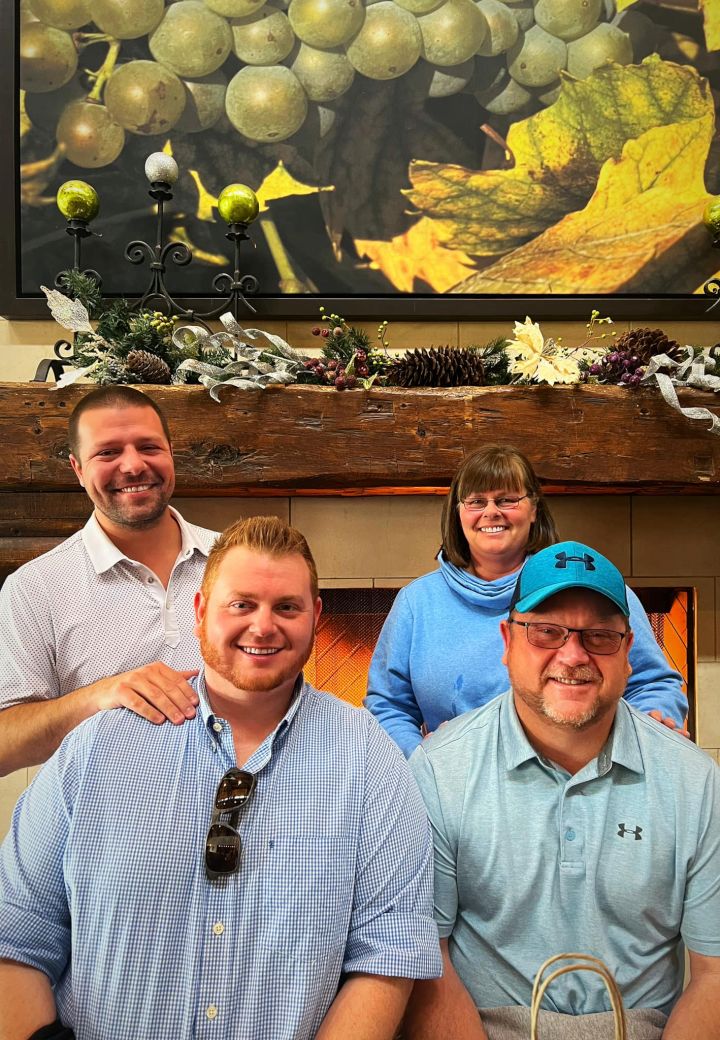 Family is essential to both of us. Todd is an only child whose parents live less than two hours away in Alabama. When Todd's parents are not visiting, we usually drive to see them at least once a month. We help them around the house with any projects and just relax on the front porch. When they visit, we love trying new restaurants, shopping, attending local speedway events, and watching TV together. Todd's mom recently became a fan of RuPaul's Drag Race, and we were able to take her to her first drag show. Todd's parents go above and beyond with Christmas decorations, so their home is well known among the neighborhood kids. From Thanksgiving to Christmas, you'll find us in Alabama helping install the decorations.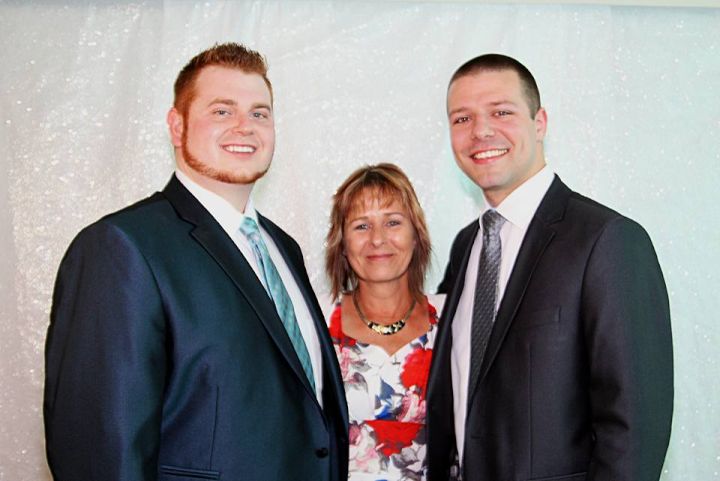 Most of our extended families still live in the Midwest, and we visit 2-3 times a year. Derek has a biological brother, who recently had a baby with his wife, and they have another baby on the way. Derek also has six stepbrothers and stepsisters, all of whom have children. When we visit the Midwest, we spend our time eating, shopping with Derek's mom, attending farmer's markets and festivals, and connecting with family.
Our child will have a loving support system through a network of family and friends. Everyone fully supports our adoption plan and is excited for us to become parents.
From Us to You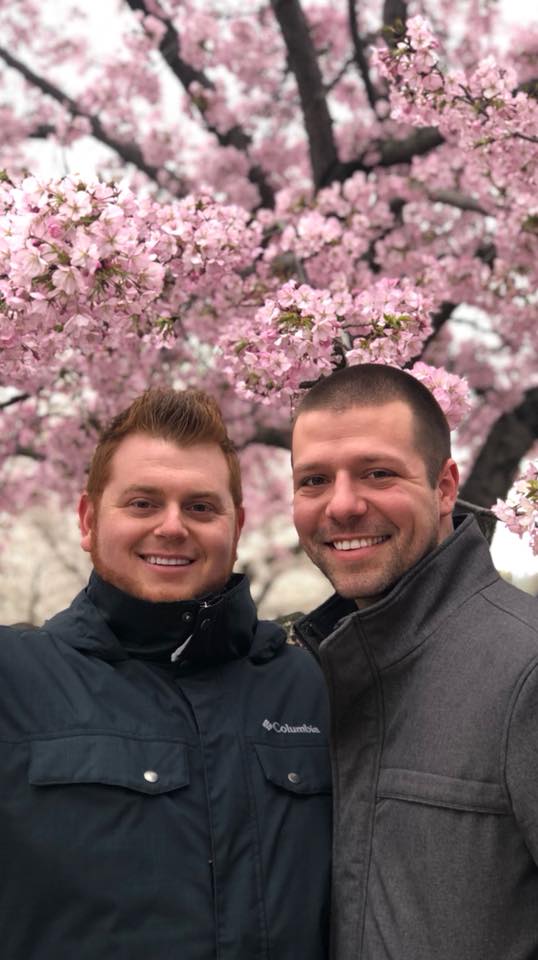 Thank you for considering adoption and possibly giving us the opportunity that will change our lives forever. We are very grateful and humbled that you are taking the time to learn more about who we are as people, our personalities, our lifestyle, our support system, and our values. We cannot imagine the difficult decision you are about to make, but we can provide comfort by letting you know we will provide unconditional love for your child. We promise to raise your child in a home filled with love, acceptance, compassion, kindness, and laughter.
We knew we wanted to be parents from the beginning of our relationship. Children have always been an important part of our lives, and we love spending time with our family and friends' children. However, as a same-sex couple, we knew our pathway to parenthood would be filled with many obstacles. We are no strangers to adversity and discrimination, but those obstacles have made us stronger individuals. We have a strong support system of family and friends who have strengthened us to maintain a positive outlook on life. This support system has been there for us and will continue to be there for us as we enter this journey of parenthood. We will always protect, love, cherish, and care for your child.
We discussed the importance of becoming fathers on our first date, and we have not stopped planning our future around a child. We have been together for nine beautiful years and married for five of those years. We spent the past few years ensuring that we are financially and emotionally ready to become parents. We paid off all our debt, moved closer to family, bought a beautiful home in the suburbs, and recently began the adoption journey once we both agreed on the timing.
Our families and friends could not be prouder of us, and they support us in taking this next step in our life. You can feel comfortable knowing your child will grow up with that same support system. We were raised with strong Midwestern values, and we want to raise a child with the same values—kindness, humility, hard work, honesty, and compassion. Although we are from small towns, we have been fortunate enough to travel and experience the world. When the time is right, we also promise that your child will have the same opportunities we have been given.
We will share these experiences with you through photos, letters, and emails. We want you to feel comforted and confident in choosing us to raise your child. We will acknowledge and celebrate you as an individual and ensure that your child knows how much they are loved.
Thank you again for considering us as potential parents for your child. We have been looking forward to this day for many years, and you would be allowing us to grow our family. We promise to respect you, speak highly of you, and ensure your child is always accepted, loved, and protected. Thank you for being courageous, selfless, and considering us to go on this journey with you.
Todd & Derek
Favorites
Actor
Tyler Perry
Leonardo DiCaprio
Actress
Sandra Bullock
Kate Winslet
Author
Khaled Hosseini
Dolly Parton
Book
The Kite Runner
My Life and Other Unfinished Business
Candy Bar
Milky Way
Reese's Peanut Butter Cup
Cartoon
Rugrats
Dexter's Laboratory
Childhood Memory
Camping With My Family
Fishing With My Grandpa
Childhood Toy
Baseball Glove
Legos
Children's Book
Oh, the Places You'll Go!- Dr. Seuss
James and the Giant Peach
City
Fort Lauderdale, FL
Springfield, MO
Classic Movie
Steel Magnolias
Titanic
Dessert
Banana Pudding
Pecan Pie
Disney Movie
Mulan
Cinderella
Dream Car
Range Rover
Chevy Corvette
Dream Vacation
Bora Bora
Bora Bora
Family Activity
Traveling
DIY Projects
Flower / Plant
Hydrangea
Rose
Form of Exercise
Walking
Walking
Holiday
Halloween
Christmas
Holiday Song
Rockin' Around the Christmas Tree- Brenda Lee
Silent Night
Holiday Tradition
Cooking with my Mother
Christmas Morning Breakfast
Ice Cream
Birthday Cake
Vanilla
Junk Food
Chips and Salsa
Pizza
Leisure Activity
Relaxing on the Beach
Playing the Piano
Magazine
Food Network Magazine
Home Magazine
Memory with a Child
Holding my Best Friend's Daughter for the First Time
Hayride with our friend, Erika, and her Kids
Memory with Spouse
Our First Date
Our First Date
Movie
Bridesmaids
The Sound of Music
Movie Munchie
Popcorn
Popcorn
Movie Quote
"The flower that blooms in adversity is the most rare and beautiful of all."- Emperor from Mulan
"After all, the wool of a black sheep is just as warm."- Sister Margaretta
Movie Type
Romantic Comedy
Romantic Comedy
Musical
Come From Away
South Pacific
Musical Group
One Direction
Oak Ridge Boys
Nursery Rhyme
Itsy Bitsy Spider
Twinkle Twinkle Little Star
Olympic Event
Figure Skating
Swimming
Personal Hero
My Parents
Dolly Parton
Play
Madea's Family Reunion
The Music Man
Poet
Robert Frost
William Shakespeare
Quality about my Spouse
Hard-working
The ability to observe and remember even the littlest things
Quote
"Success is not the key to happiness. Happiness is the key to success. If you love what you are doing, you will be successful."- Albert Schweitzer
"The way I see it, if you want the rainbow, you got to put up with the rain."- Dolly Parton
Restaurant
Maya's Mexican Restaurant in Poplar Bluff, MO
McDonald's
Sandwich
Beach Club from Jimmy John's
Bacon Cheeseburger
Scripture
1 Corinthians 13:4-8
Numbers 6:24-26
Shopping Store
Kohl's
Amazon
Song
Coat of Many Colors- Dolly Parton
Family- Dolly Parton
Sport to Play
Baseball
Bowling
Sport to Watch
Baseball
Baseball
Sports Star
Mike Matheny
Albert Pujols
Sports Team
St. Louis Cardinals
St. Louis Cardinals
Subject in School
Math
Choir
Thing to Cook
Soup
Enchiladas
Time of Day
Evening
Evening
Tradition
Vacationing with Family
Vacationing with Family
TV Show
Desperate Housewives
Carol Burnett Show
TV Show Character
Olivia Pope from Scandal
Granny from The Beverly Hillbillies
Type of Music
R&B
Classic Country
Vacation Spot
Fort Lauderdale, FL
Fort Lauderdale, FL
Video Game
Super Mario Bros. 3
Call of Duty
Get in Touch
Provide more information, so American Adoptions can connect you with this family.
---