1-800-ADOPTION
Thank you for viewing our profile
If you would like to learn more about us, please call 1-800-ADOPTION (2367846), fill out the form at the bottom of our on-line profile page, or email us at bp_information@americanadoptions.com.
To revisit our on-line profile page and view our profile video at American Adoptions, simply use your mobile phone to scan the QR code on the right. We are looking forward to hearing from you!
Jimmy & Eduardo
We are Eduardo and Jimmy, a cheerful couple living in Chicago. We love being goofy and laughing together. Having a child to raise in our loving home has always been one of our dreams. We understand that adoption is a big life decision to make, so thanks so much for taking the time to look at our profile!
About Us
Job
Software Engineer
Future Stay-at-Home Parent
Education
Master's Degree
Master's Degree in Flute Performance
Relationship
Legally Married
What Makes Us Unique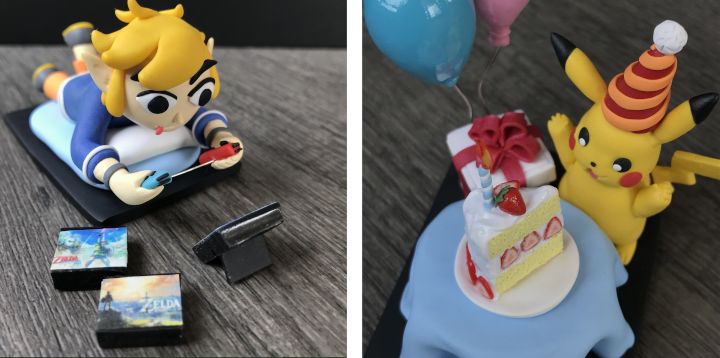 We think that several of our hobbies would be really exciting to share with a child. For example, we really enjoy baking together and even have a website where we post some of our recipes to share with others. We love that having these recipes written down leaves something concrete and personal for us to pass on to a child.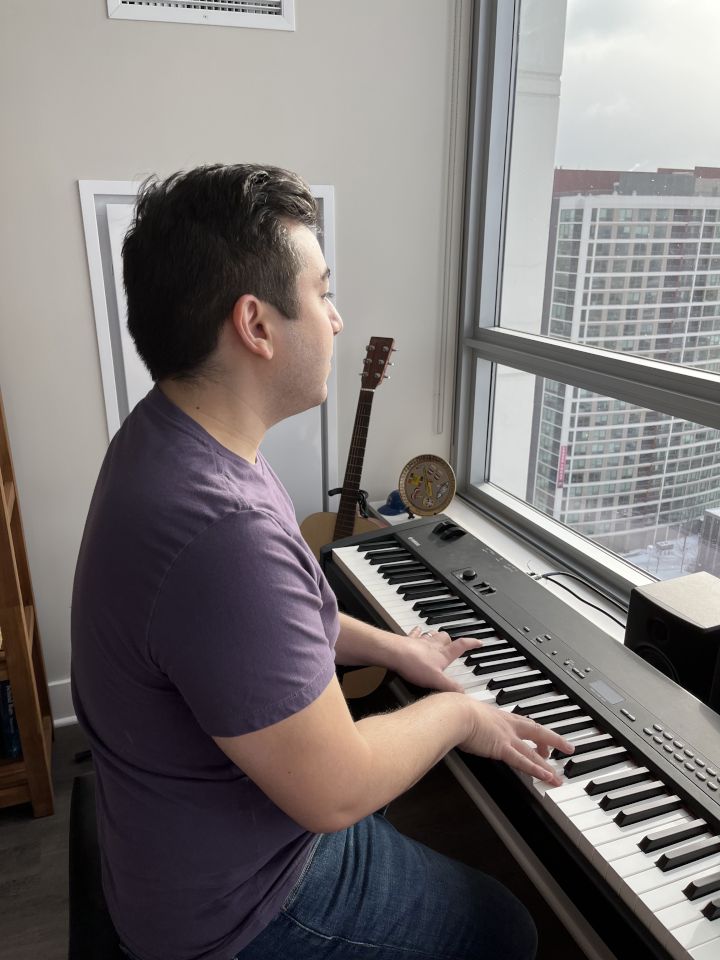 Eduardo also sculpts miniature figures with polymer clay and always has since childhood. It's a material that bakes hard like plastic and is waterproof when finished. As a child, it was really cool for Eduardo to have unique toys to play with that he created himself. It is really exciting to think about making toys, accessories for dolls and action figures, or even polymer clay jewelry for a child to play with.
Both of us are musicians, so we spend a lot of our time playing various instruments and making music. Eduardo has a master's degree in flute performance, but he also plays many other instruments. Jimmy enjoys singing and also plays piano, guitar, and ukulele. Jimmy also writes music and has even written a sweet lullaby to sing to a child we might raise.
Eduardo is very interested in languages. He is taking lessons in Korean and Japanese, while also being fluent in Spanish. He is very interested in learning how he can use these skills to help others, like working with translations. Jimmy is also taking Spanish lessons because we plan to raise the child as a bilingual Spanish/English speaker.
Qualities We Love, Admire and Respect in Each Other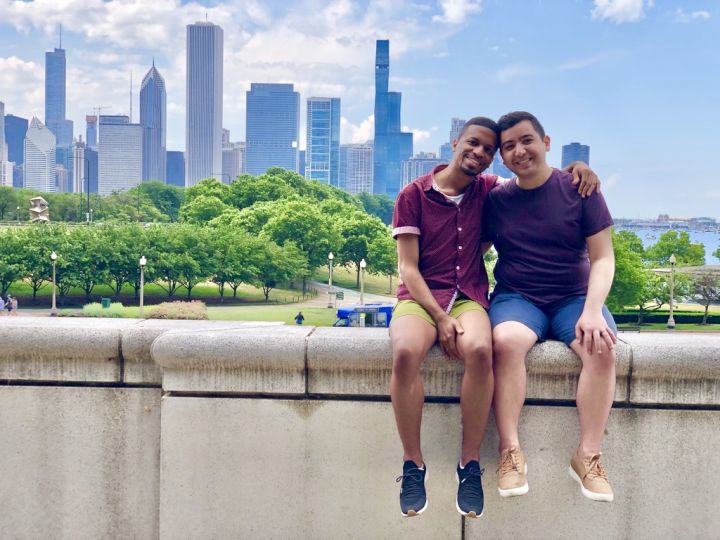 Eduardo About Jimmy: There's no other person I would rather spend my life with. I love that Jimmy is always down to hold my hand, to lift me up when I'm sad, and listen to me talk about anything and everything like it's the only thing that matters. Jimmy has the best sense of humor. The kind that keeps me laughing each and every day. He is also so open minded. I know I can always come to him with anything, knowing that he respects my opinion and will try to understand my perspective.
Jimmy About Eduardo: Eduardo is a genuinely compassionate and empathetic person. He is open and understanding and has an immense amount of love in his heart. He is also one of the most creative people I have ever met. On top of all of that, he is so fun and witty and is constantly making me laugh. It is hard for me to imagine my life before Eduardo, and being with him makes me want to be the best possible version of myself.
Our Cultural Heritage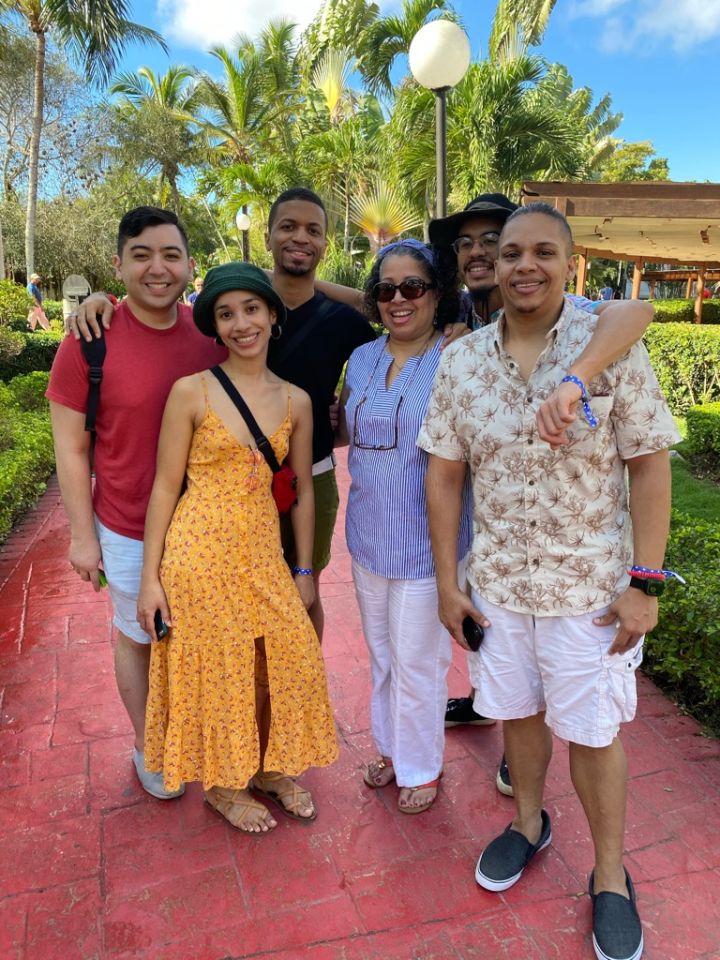 Eduardo's parents both came to the United States from the Dominican Republic. Spanish was a big part of his life growing up at home, especially living in a large Hispanic and Latin community in Manhattan. There was always lots of delicious Dominican food around to eat. Eduardo has family in the Dominican Republic and Puerto Rico. Sharing this part of his identity with a child would be really important to him. Eduardo loves learning about other Latin American countries, like Mexico, Colombia, and Venezuela.
Jimmy is half-Filipino and half-white. His mom grew up in the Philippines, and his parents met when his dad was in the US Marine Corps. Although Jimmy didn't grow up with strong ties to his Filipino roots, as an adult he has tried to reconnect with his heritage through music, food, studying the Filipino language, and learning more about his mom's life in the Philippines.
Photos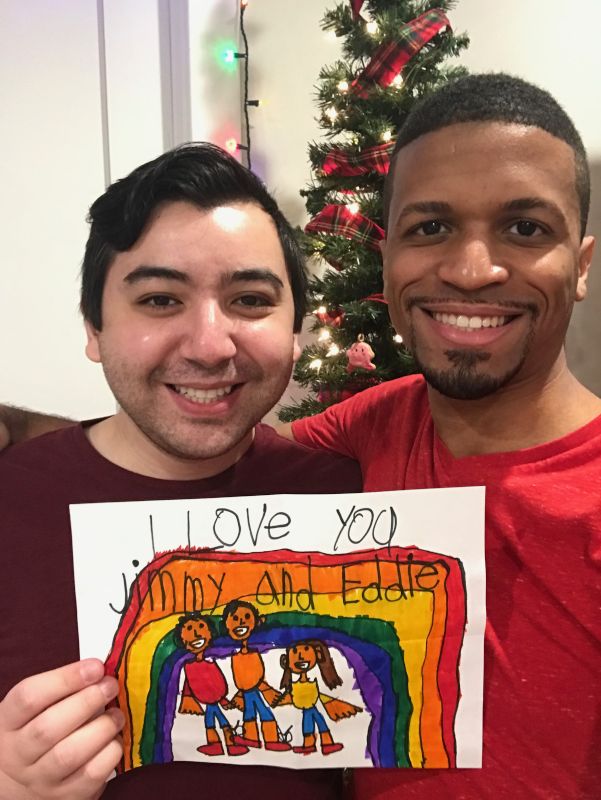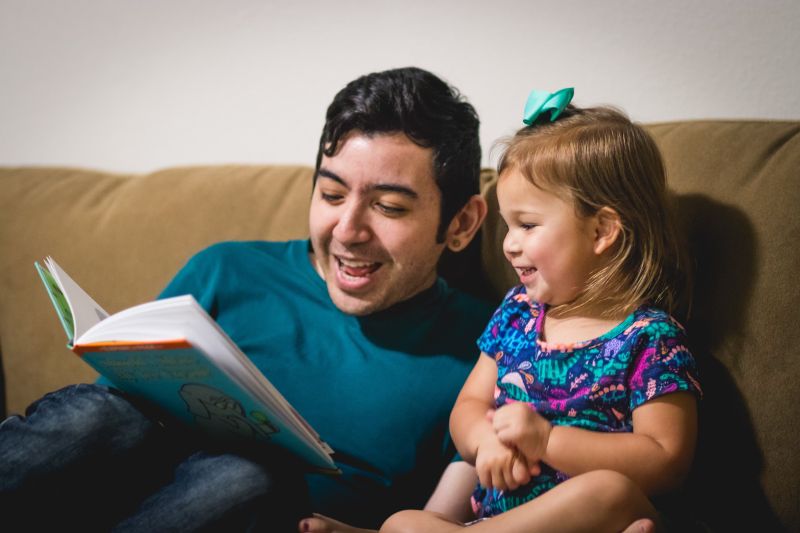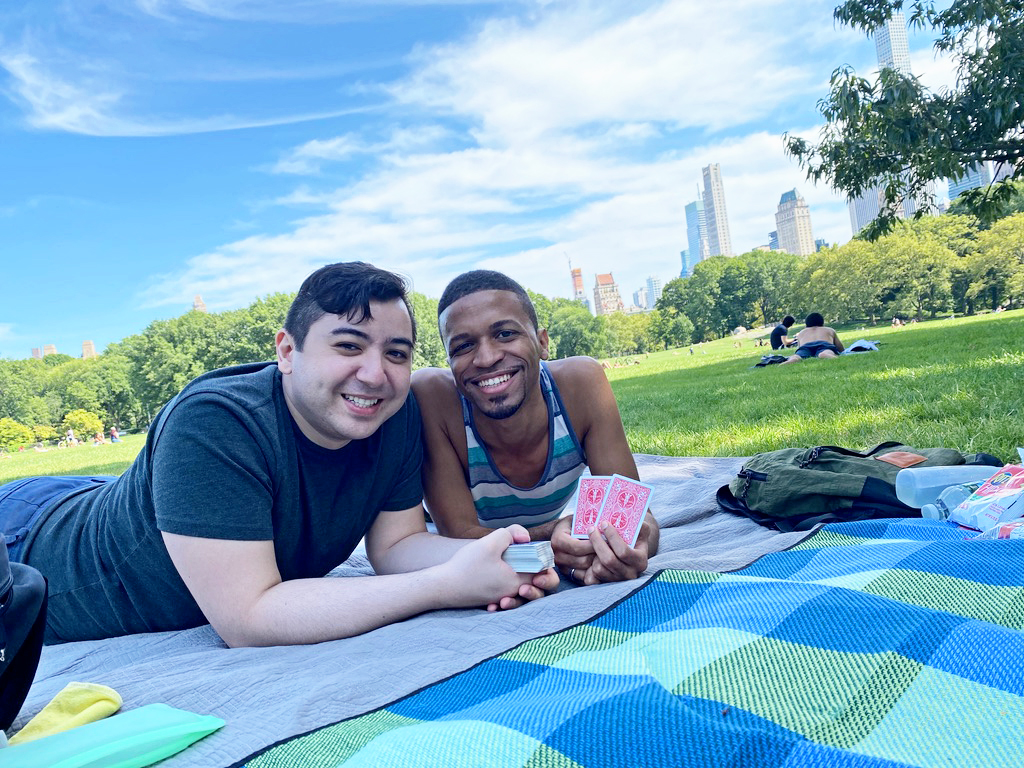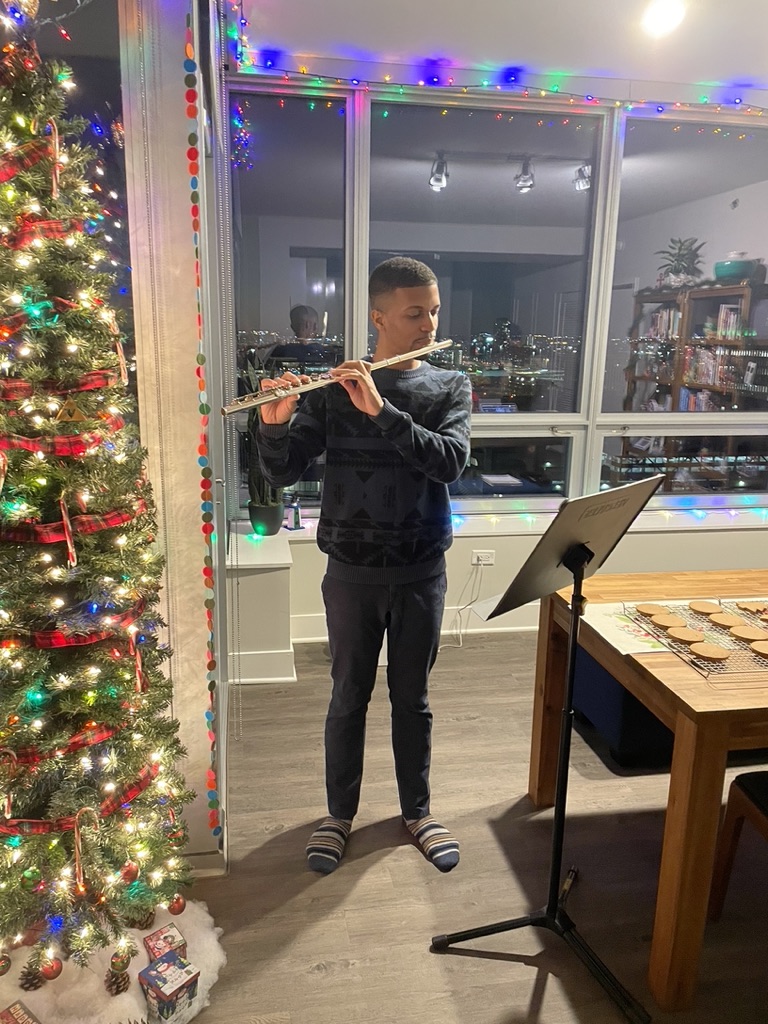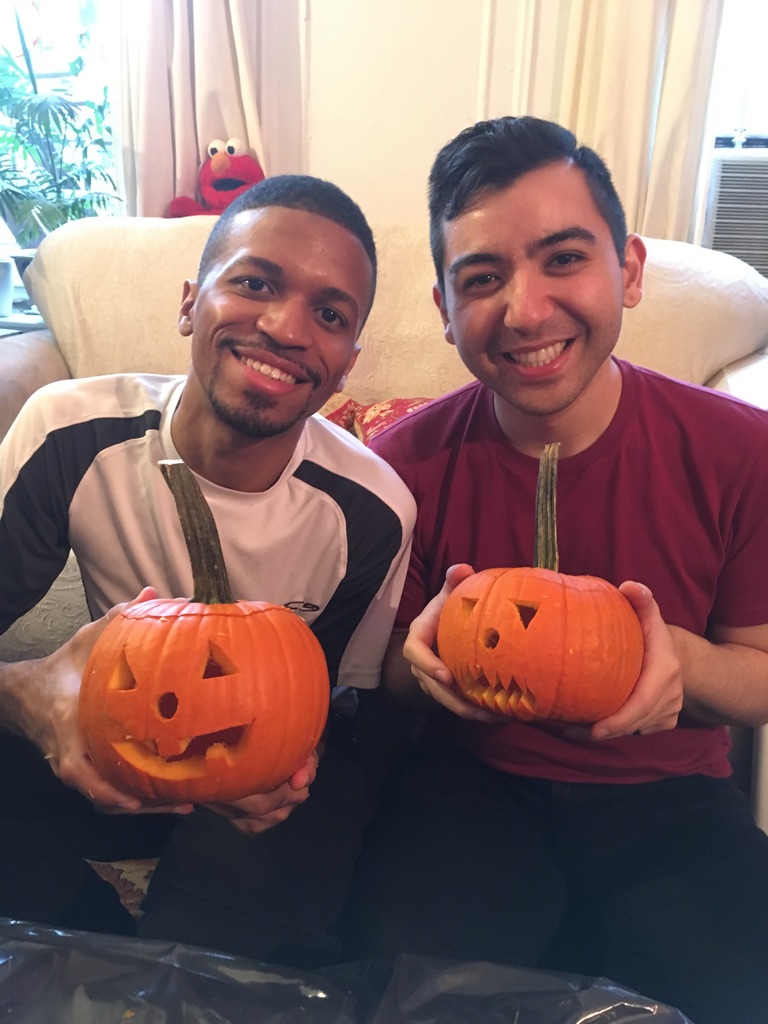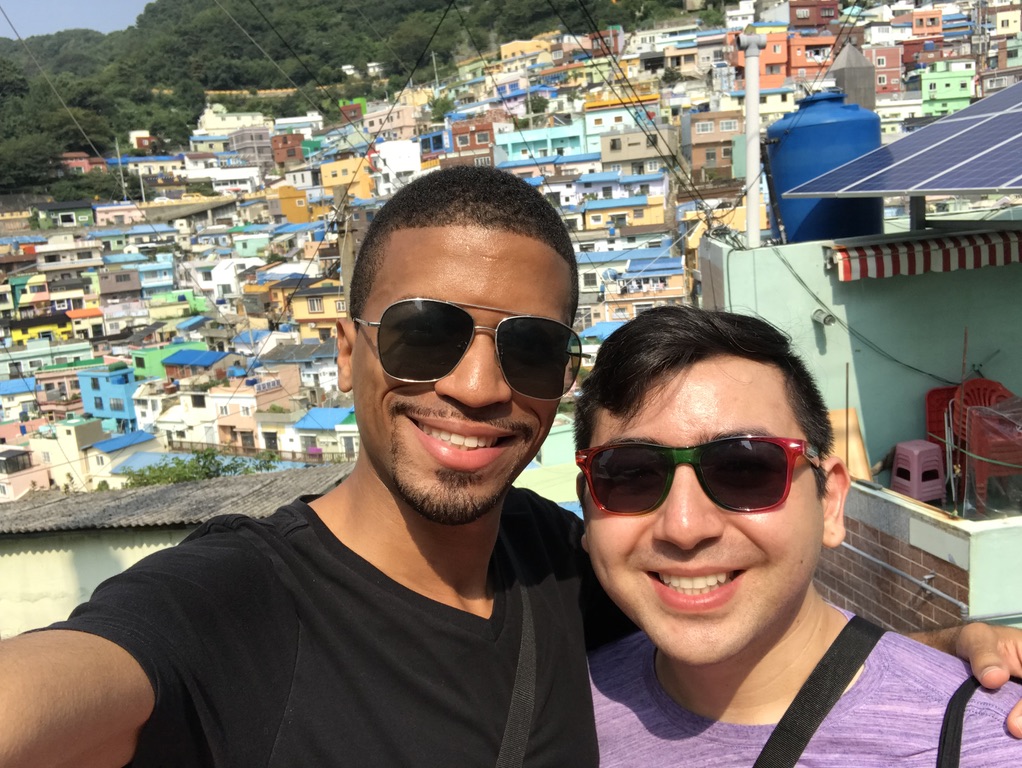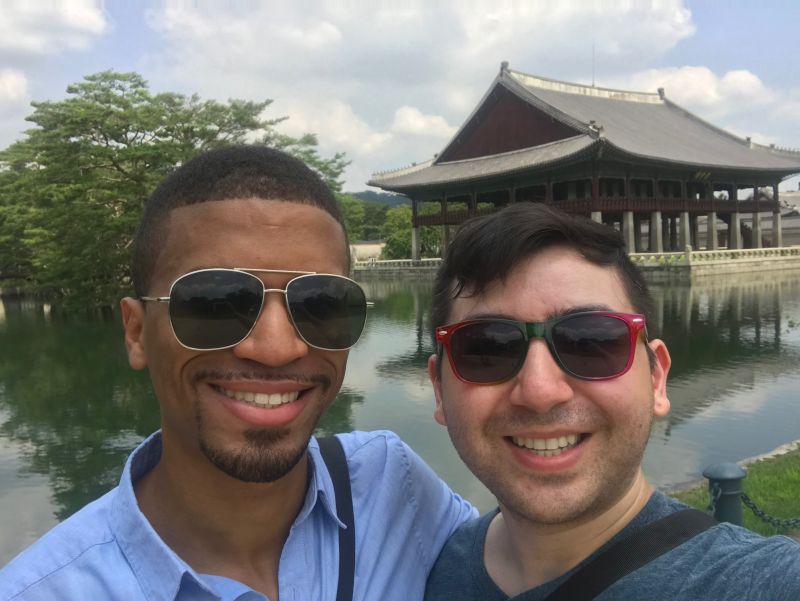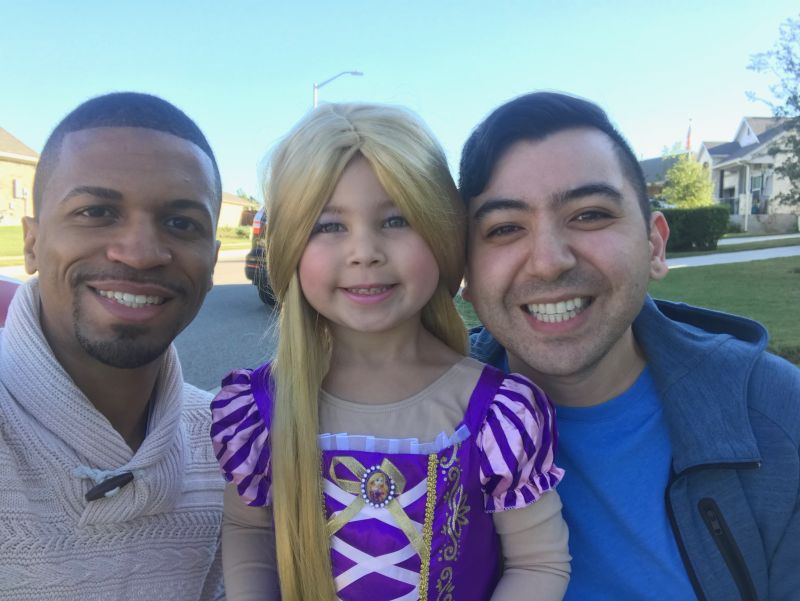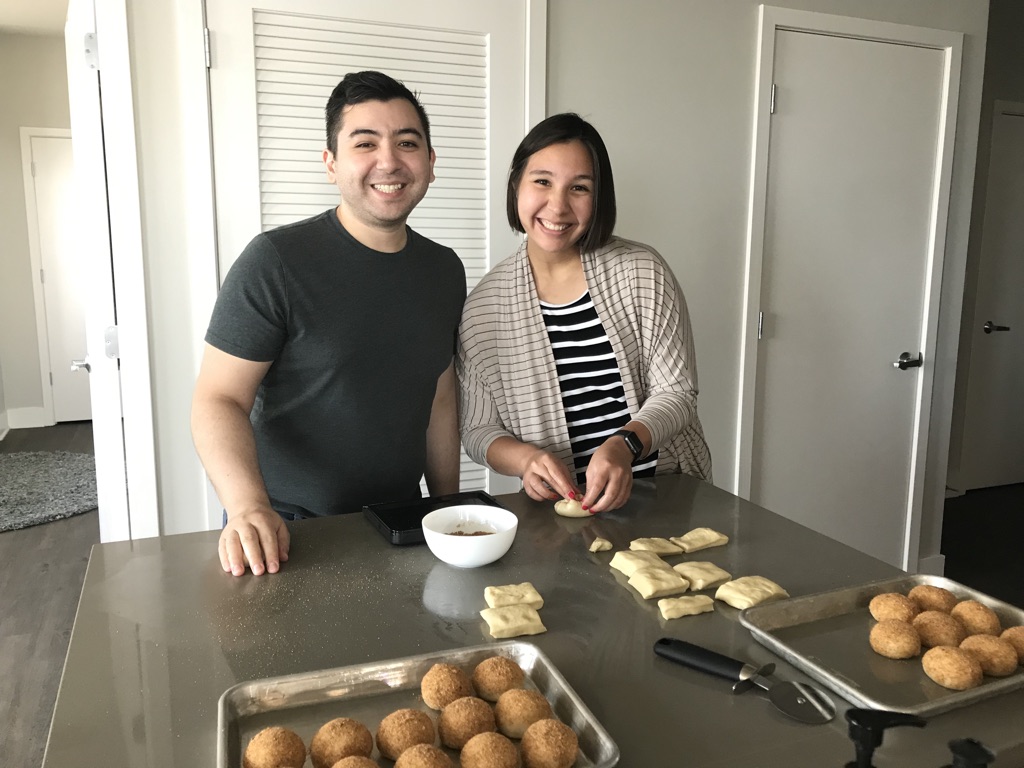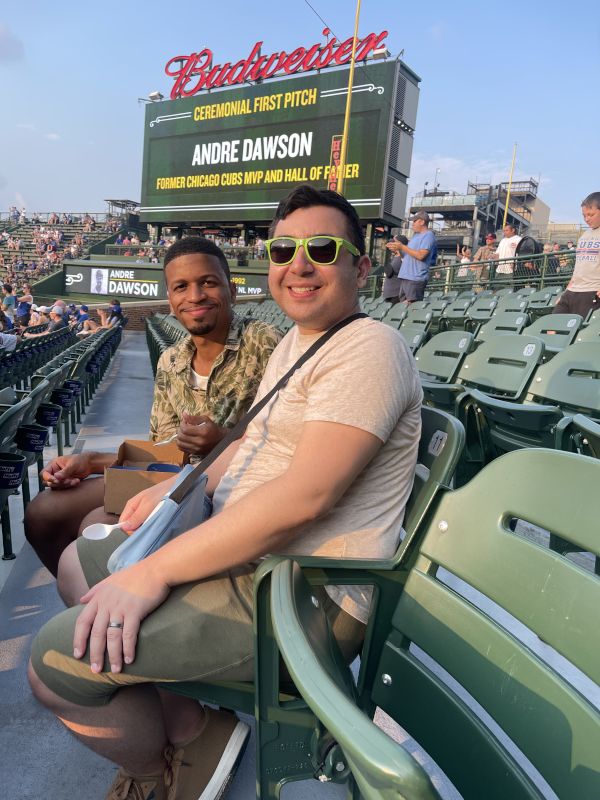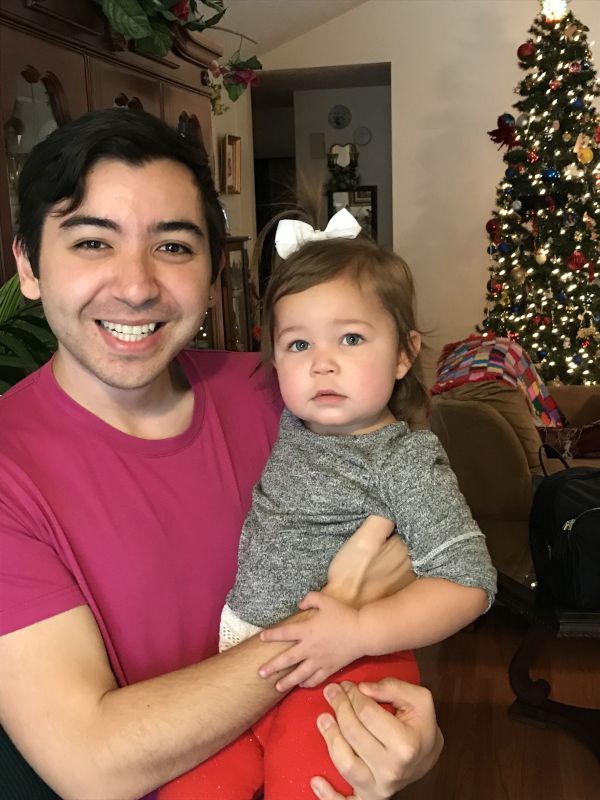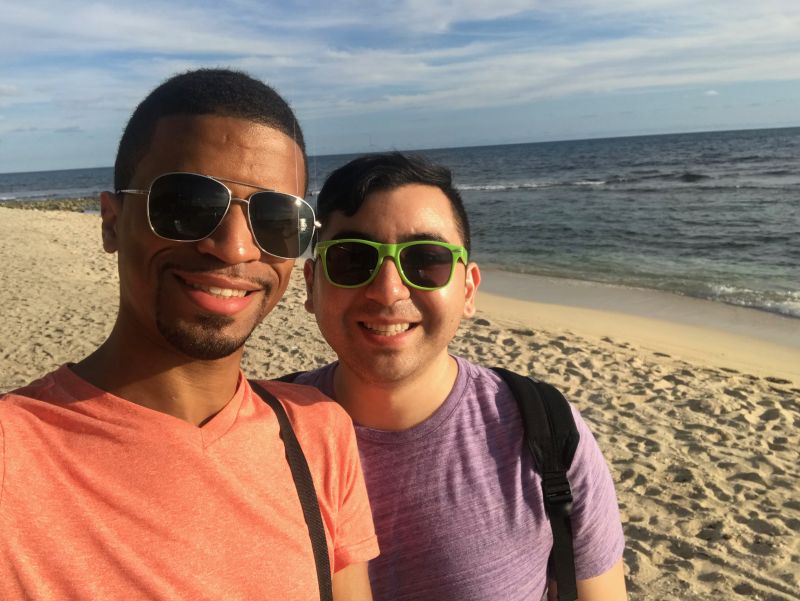 ×
1 / 12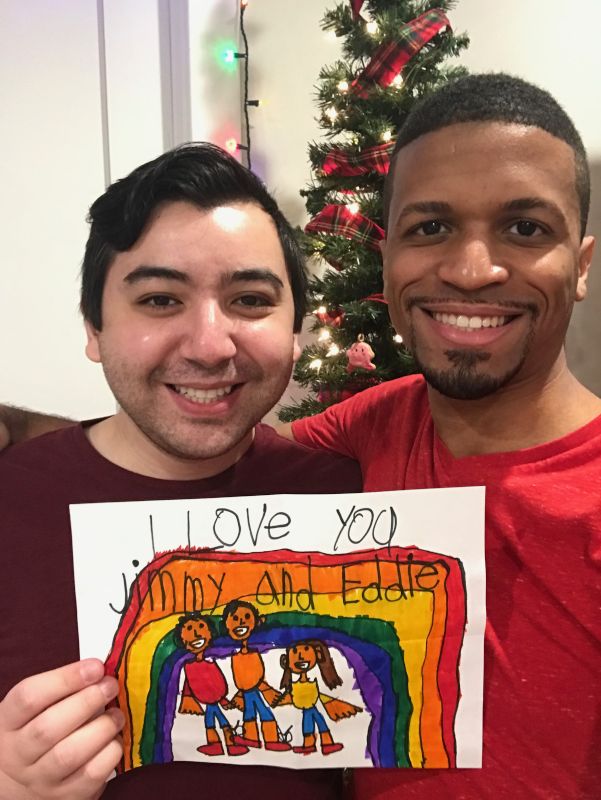 2 / 12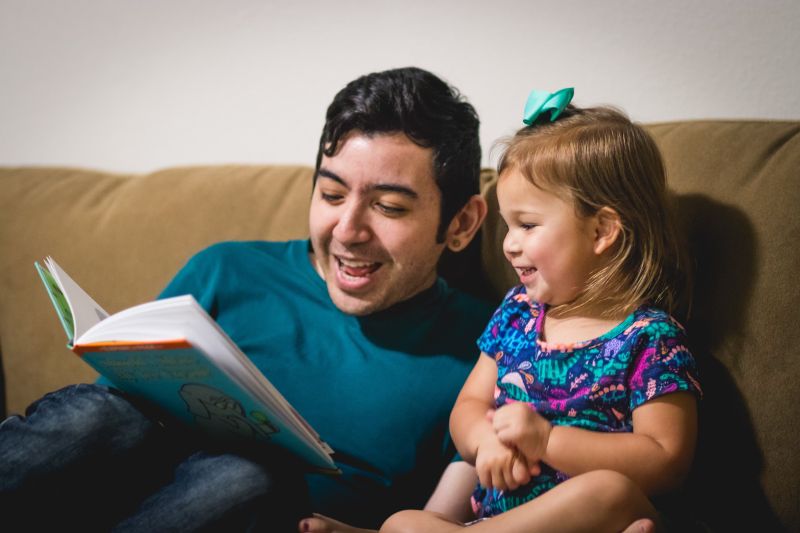 3 / 12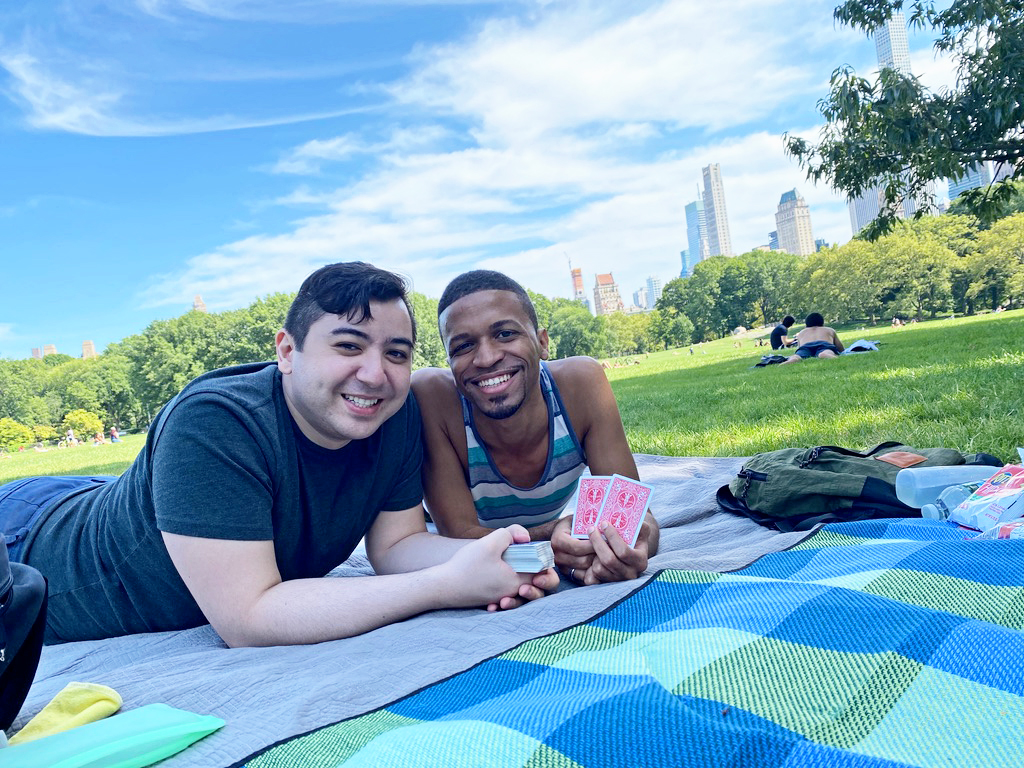 4 / 12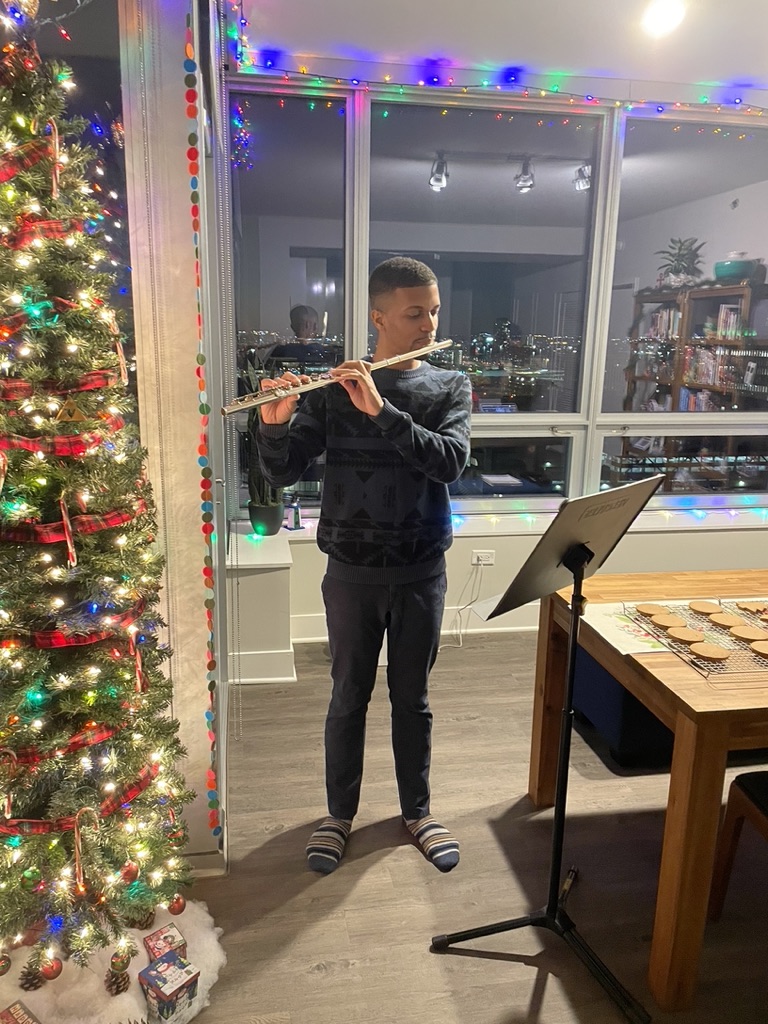 5 / 12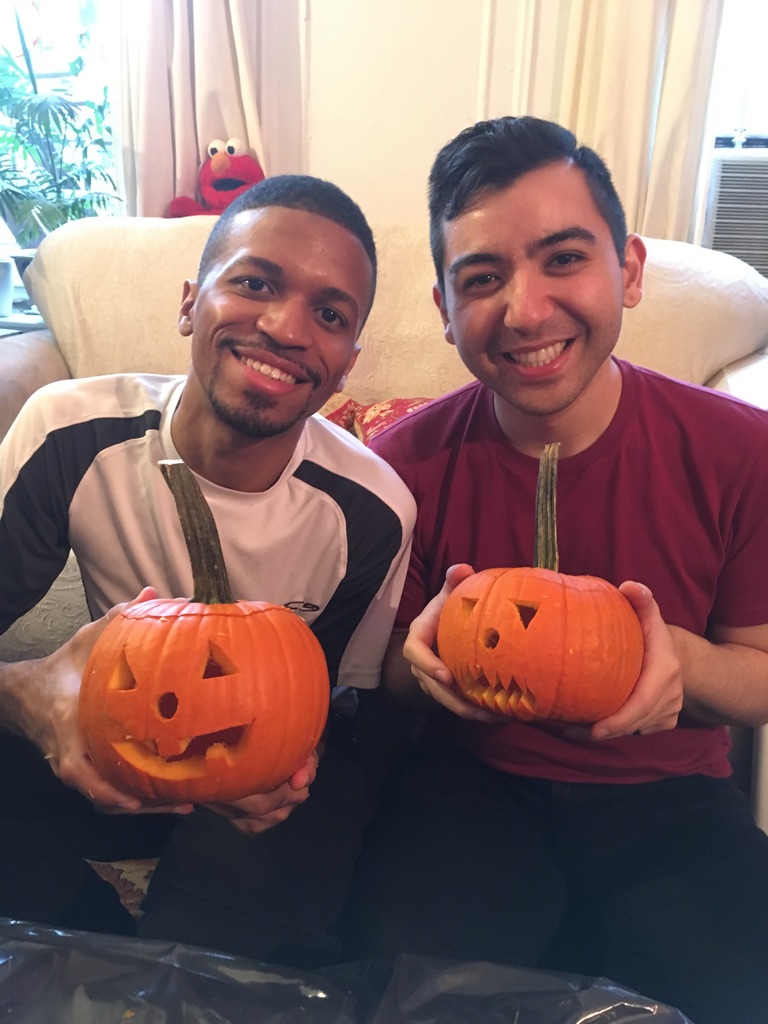 6 / 12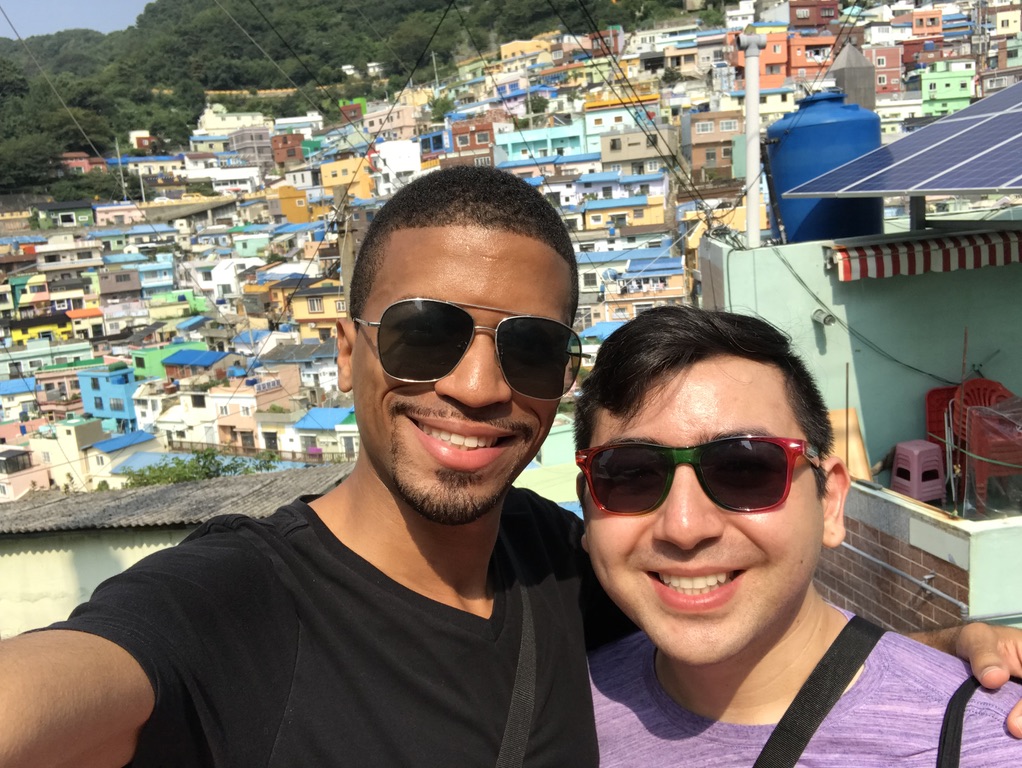 7 / 12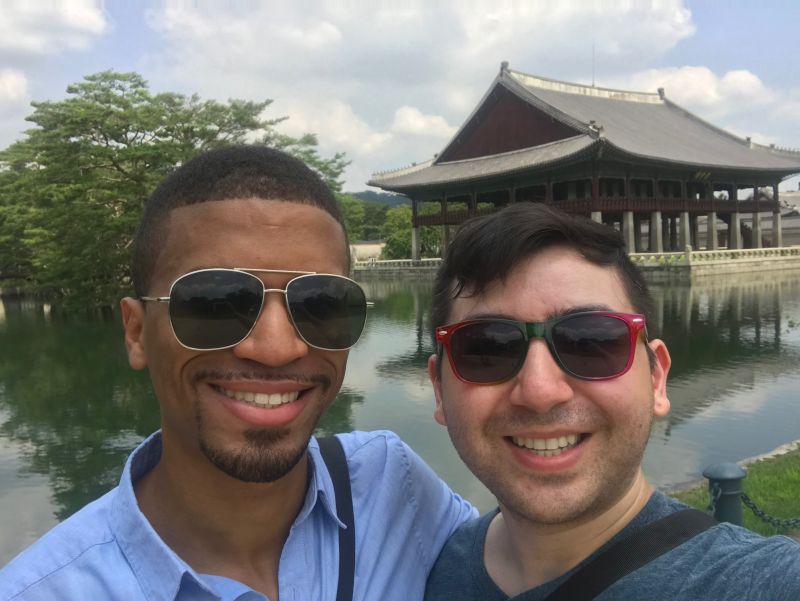 8 / 12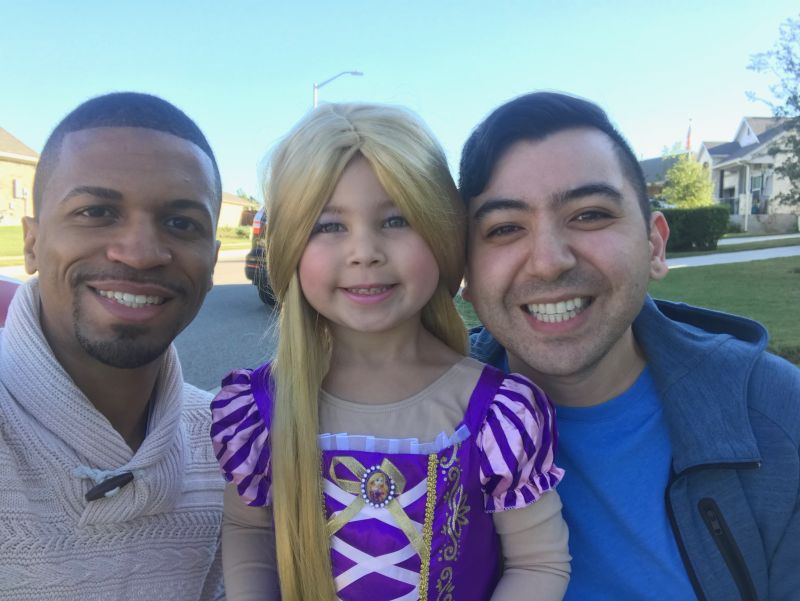 9 / 12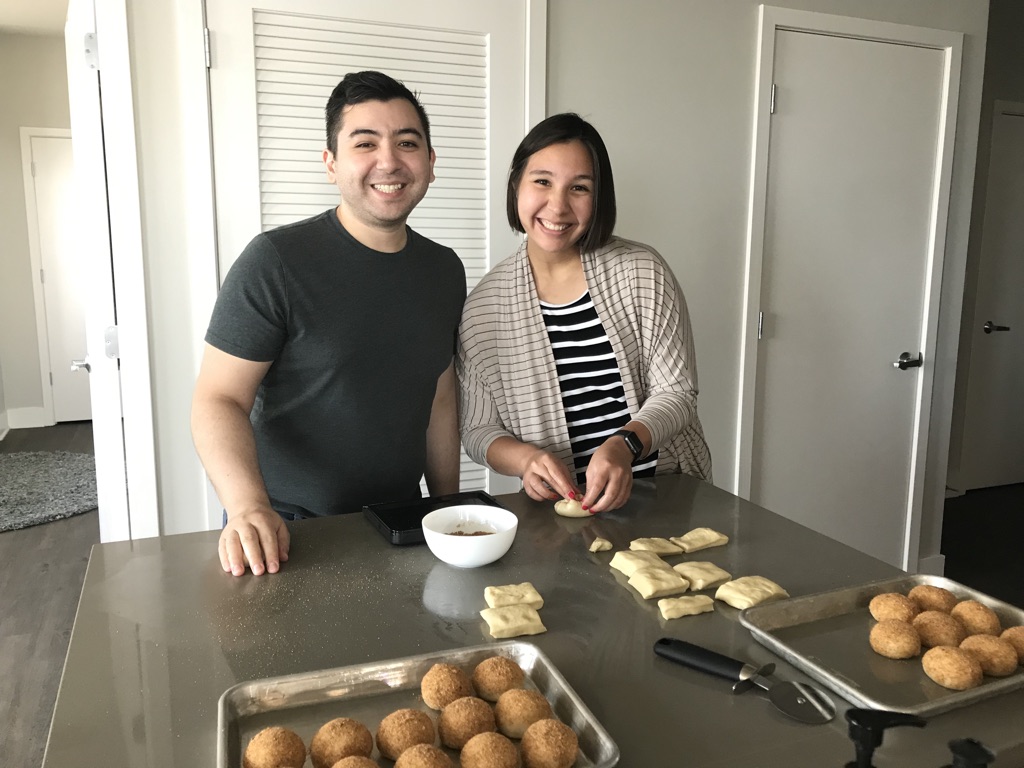 10 / 12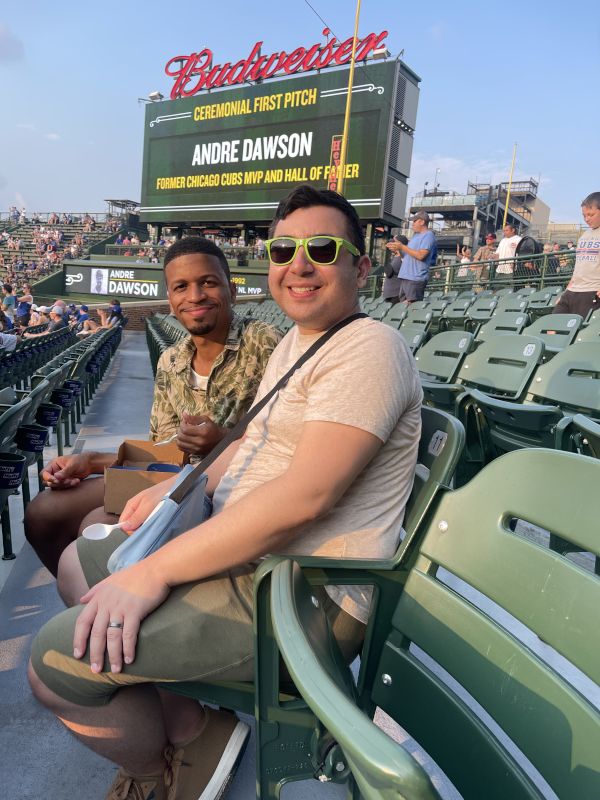 11 / 12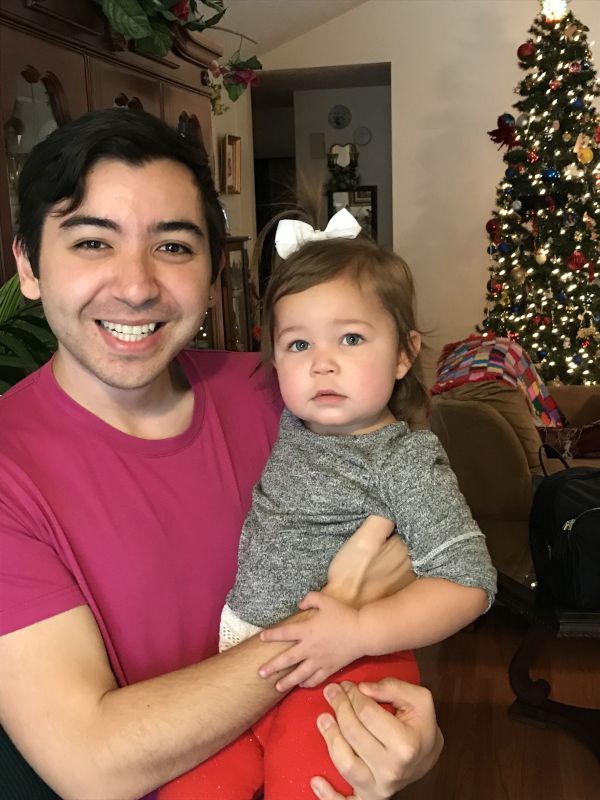 12 / 12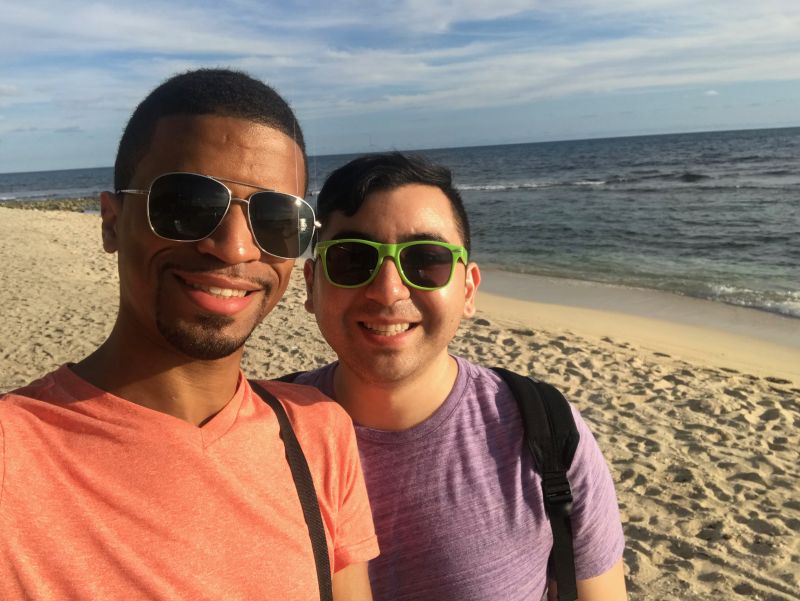 ❮
❯
Our House and Neighborhood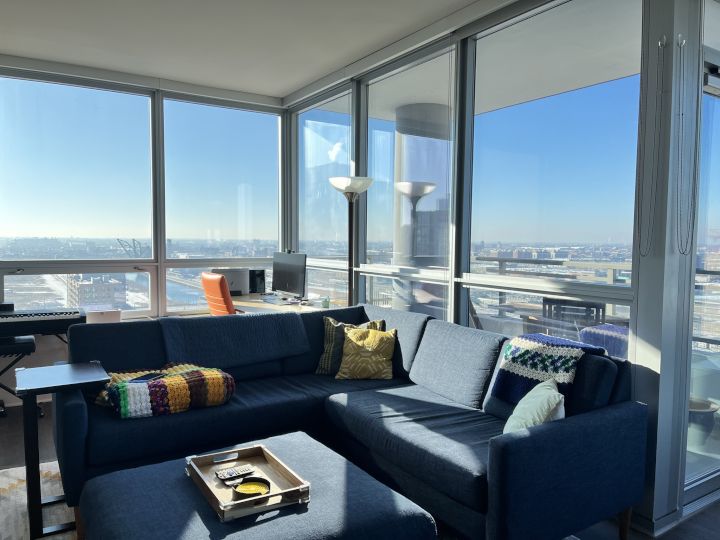 We live in a diverse, bustling neighborhood in Chicago. We both consider ourselves "city people" and enjoy all of the opportunities available to people of all ages and interests. Our neighborhood has many museums, performing arts spaces, sports fields, restaurants, libraries, stores, and parks all within walking distance. Even the famous Chicago "Bean" is just a short walk away!
Our favorite thing about where we live is how close we are to both the Chicago River and Lake Michigan. We enjoy taking long strolls along the water when the weather is nice, as well as going to the beach on hot summer days. There is a lot of beautiful nature in the city, and we make sure to take advantage of it.
Our home is a large two-bedroom, two-bathroom apartment in a very safe high-rise building. We have wonderful views of the city and plenty of space to raise a child. We also have several schools in our area, so there are many families with children that live in our building and in our neighborhood.
Our Extended Families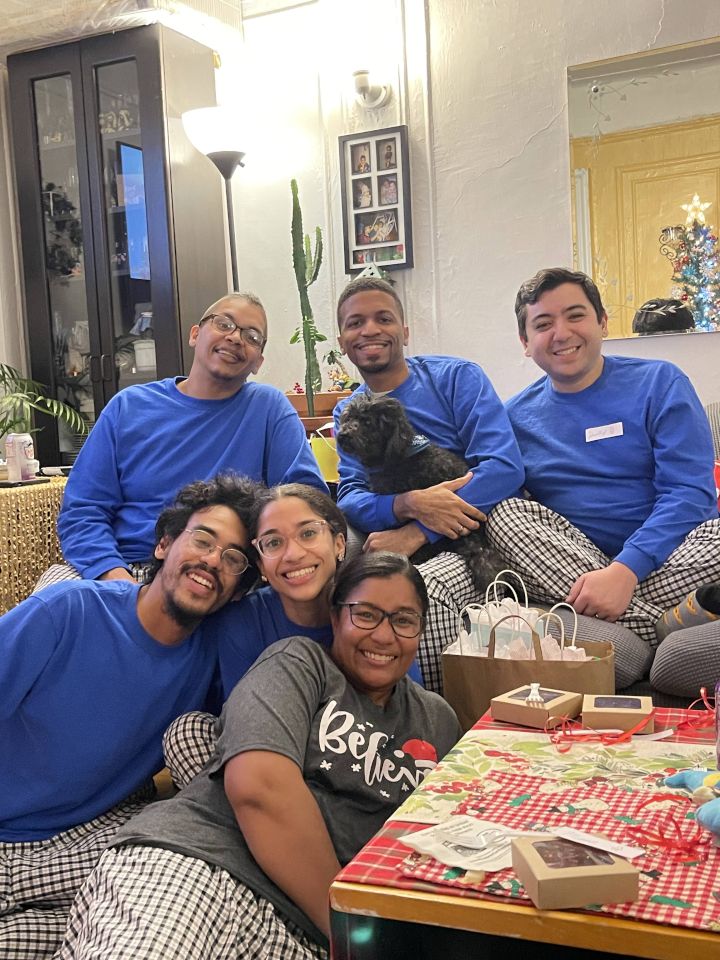 Family is incredibly important to us and we treasure the close relationships we have with our extended family.
Most of Eduardo's family lives in New York City, including his parents and his three siblings, Tata, Michael, and Erika. Jimmy has family in Texas, Illinois, Indiana, and Seattle. He has two siblings, Willy and Katy.
We recently moved to Chicago from New York City and our families have been a big support since our move here. They have visited us and have enjoyed making memories with us in our new city.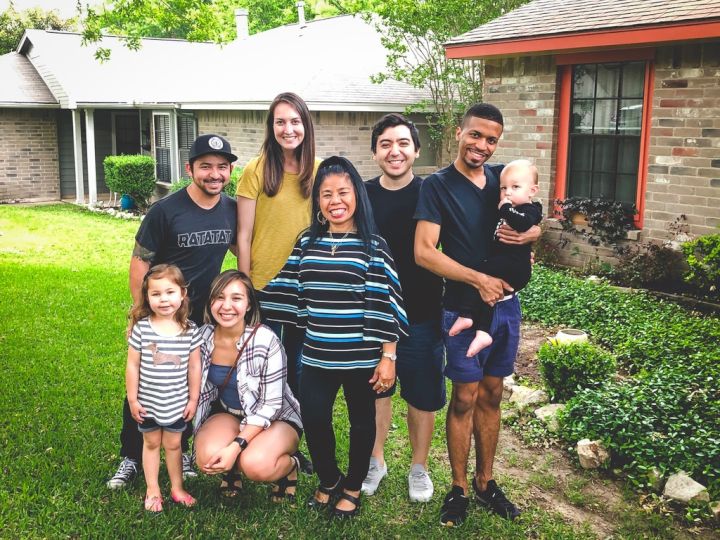 One of our favorite family traditions is sharing and cooking dishes together on Thanksgiving. The amount of delicious food just seems to grow every year, and we get to spend the day feasting and enjoying our time together.
A new child in our family would have a loving Filipina grandma and Dominican grandma who would share their love with them through tons of home-cooked food. They would receive so much love from their seven aunts and uncles, and our young niece and nephew would have a lot to show their new cousin. Everyone in our family is supportive of our adoption journey and is more than ready to welcome a new child into the family.
From Us to You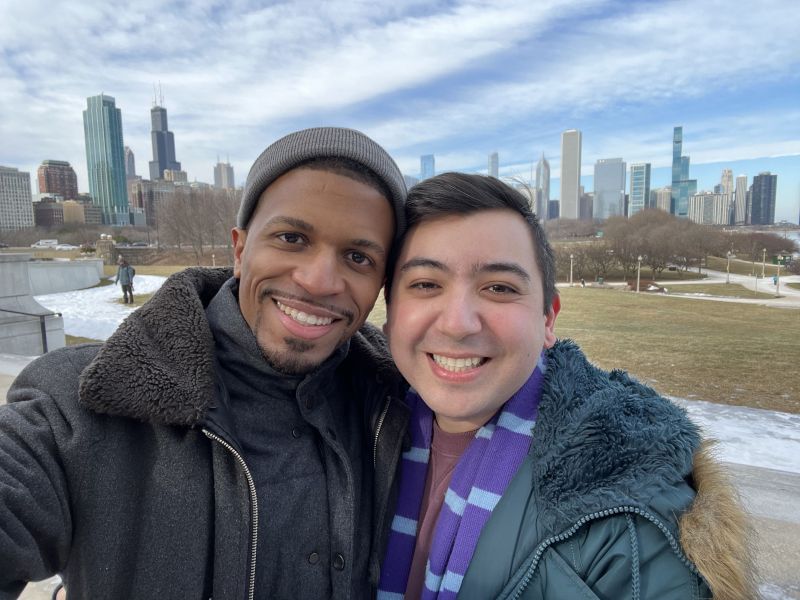 Thank you for taking the time to learn more about us and our family. Even though we could never fully understand what you're going through right now, we do understand that you may be experiencing concerns and fears as you deal with some incredibly difficult decisions. If chosen to be the adoptive parents for your child, we will offer as much support to you as we possibly can. We hope that by showcasing our love, our family, and our dedication to raising a child in our loving home, our profile can help ease some of your concerns.
Our story started in 2018, when we had our first date. We met after work in a New York City park and spent the next several hours walking and talking. Our second date was three days later, and we've been inseparable ever since. We even got married later that year - no fancy wedding, no expensive rings. Just our amazing love, the biggest smiles on our faces, and the courthouse official signing the paperwork.
In 2021, we moved to Chicago with the hope to buy a home in a couple years where we can raise our family and grow old together. Our plan is to wait until we have a better picture about the needs of our family and the little one so that we can buy a home that fits our family even as we grow. We want the home we buy to be our family's forever home.
We have talked about wanting to grow our family through adoption since the beginning of our relationship. Now that we are settled into Chicago and are comfortable about where we are in our lives and in our relationship, we feel that the time is right for us to take this next step as a couple.
Aside from a stable home environment and financial security, we know that we have a lot to offer as parents. Our life experiences as gay men of color and as the children of immigrants have shaped who we are as well as our hopes and dreams for a child we might raise. We know that we have the ability to support a child through all of life's challenges. We also know that our open-mindedness and understanding will be the cornerstones of our parenting style, helping the child to feel safe to be their true, authentic self.
Our biggest goal for any child we raise is for them to live a long, happy life and to grow up feeling secure in who they are and where they came from. We want them to know that their origin story is one filled with an incredible amount of love and courage from their birth family as well as their adoptive family. We will be open, honest, and supportive with them about their story as they navigate through all of the questions and difficulties they may face throughout their life.
We are beyond excited to watch a child grow and thrive in our home, and we would love to share letters and pictures with you as well as exchange phone numbers and emails, if that is something you would be interested in. We want to make sure that you feel as reassured as possible that you have chosen the right family for your child.
We want to thank you again for getting to know us and considering us as adoptive parents for your child. We hope that we will have the opportunity to get to know you as well and build a lasting relationship with you.
Jimmy & Eduardo
Favorites
Actor
Joseph Gordon-Levitt
Gael Garcia Bernal
Actress
Gugu Mbatha-Raw
Issa Rae
Book
Cloud Atlas
The Chronicles of Narnia
Candy Bar
Homemade Snickers
Homemade Snickers
Cartoon
Dexter's Laboratory
Pokemon
Childhood Memory
Playing Mario Party with my best friends
Making snow angels with my mom
Children's Book
The Giving Tree
Holes
Classic Movie
The Wizard of Oz
Willy Wonka and The Chocolate Factory
Day of Week
Saturday
Friday
Disney Movie
The Lion King
Coco
Dream Car
A self-driving car
Electric car
Dream Job
Singer/songwriter
Translator
Dream Vacation
Hawaii
London
Family Activity
Walking around the city and in parks
Baking
Flower / Plant
Redwood trees
Sunflower
Form of Exercise
Dancing
Jumping Jacks :)
Game
Hanabi (even though Eduardo cheats)
Tag
Hobby
Writing songs
Playing the flute
Holiday
Thanksgiving
Thanksgiving
Holiday Song
"Have Yourself a Merry Little Christmas"
Last Christmas
Holiday Tradition
Decorating Christmas cookies
Cookie baking and decorating
Ice Cream
Ben & Jerry's Cherry Garcia
Strawberry
Leisure Activity
Playing piano/guitar/ukulele
Sculpting
Memory with a Child
Playing hide and seek with our niece and nephew
Watching cartoons during lunch with my students
Memory with Spouse
Our first date
Riding a tandem bike on our honeymoon
Movie Munchie
Chocolate-covered raisins
Popcorn
Movie Quote
"Flames... flames... on the side of my face..." from Clue
"Family means no one gets left behind."
Musical
Wicked
Nightmare Before Christmas
Musical Group
Spice Girls
Spice Girls
Nursery Rhyme
"Twinkle Twinkle Little Star"
Twinkle Twinkle Little Star
Olympic Event
Figure skating
Figure skating
Quality about my Spouse
Empathy
Humor
Quote
"Imagination is more important than knowledge." - Albert Einstein
Sandwich
Hamburger
Grilled cheese
Shopping Store
Target
Target
Song
"Blood" by The Middle East
This is Halloween
Subject in School
Biology
Music
Superhero
Spider-Man
Spider-man (Miles Morales)
Thing to Cook
Pandesal (sweet Filipino rolls)
Tostones (fried plantain)
Tradition
July 4th picnics
Pumpkin carving
TV Show
The OA
Jane the Virgin
TV Show Character
Kelly Kapoor (Mindy Kaling) from The Office
Mindy
Type of Music
Anything that you can dance to
Latin/Spanish
Vacation Spot
South Korea
South Korea
Video Game
Super Mario RPG
Pokemon
Get in Touch
Provide more information, so American Adoptions can connect you with this family.
---