1-800-ADOPTION
Thank you for viewing our profile
If you would like to learn more about us, please call 1-800-ADOPTION (2367846), fill out the form at the bottom of our on-line profile page, or email us at bp_information@americanadoptions.com.
To revisit our on-line profile page and view our profile video at American Adoptions, simply use your mobile phone to scan the QR code on the right. We are looking forward to hearing from you!
Darrick & Nikki
We are a fun-loving couple who believe adoption symbolizes love. We are hopeful we could be what you are looking for in parents. We want you to feel confident and comfortable with who you may choose. We welcome an opportunity to get to know you and to answer any questions you have. Should you choose us, our desire is for your child to know they are loved beyond words, and it all started with you.
About Us
Job
Sales Manager
President of a Healthcare Company
Education
Some College - Studied Business
Bachelor's Degree in Business & Dietetics
Relationship
Legally Married
Why We Chose Adoption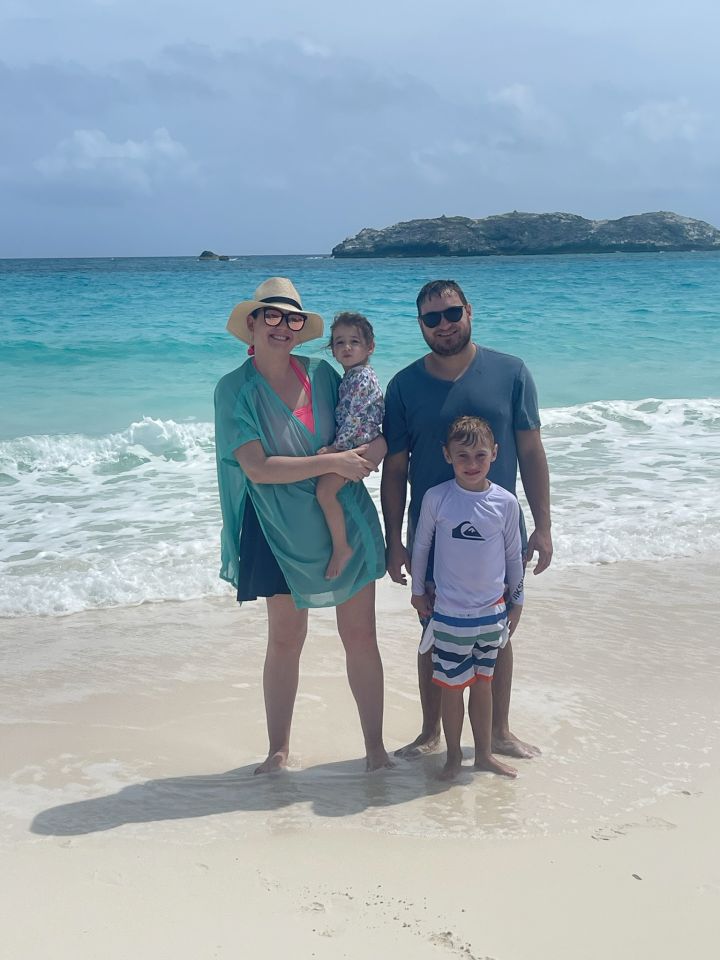 When our relationship became serious enough that we started talking about our future and life together, naturally, we discussed what our family values were. Adoption was something we talked about as we both have a connection to adoption, and it has always been something we were open to.
We were blessed with two beautiful children, Harrison and Rian. Harrison is cautious, caring, protective of his little sister and a determined young man. He loves hockey, Halloween, anything outdoors and playing with friends. Rian is our fierce, lovable little lady who has a zest for life. She loves her dolls, cousins and friends so much and enjoys helping in any way she can. Our kiddos are all in for another playmate and any addition to our family is absolutely guaranteed sibling love.
After Rian was born, we really got serious about adoption. It was something we both felt a connection to and growing our family this way is the right thing for us. Despite both of us being healthy, doctors told us of the very high risks of another pregnancy, due to health considerations Nicole had while pregnant. The choice to adopt is our choice and we're truly blessed to start this journey on our terms, because we want to. We are proud we have a support system made up of people who truly understand this perspective and will be able to share that lovingly to a child.
Adoption in Our Lives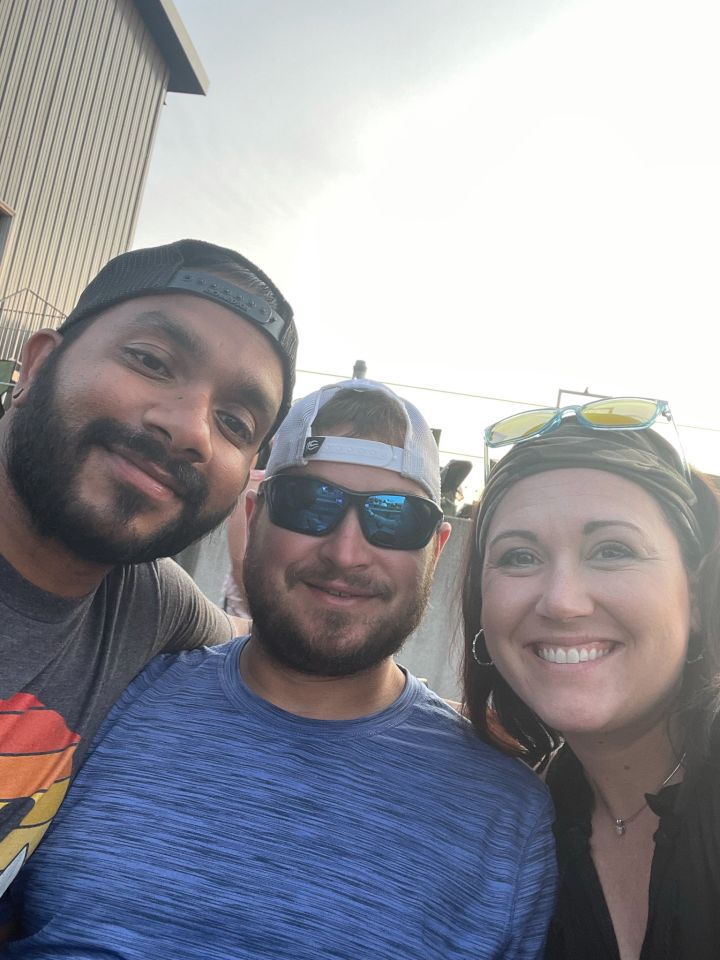 We knew when we were ready to grow our family again that adoption was the right choice for us to do that. We talked about adoption for a long time and our connection to adoption makes us even more excited about bringing another child into our family.
Darrick had a connection to adoption at a very young age. His mother passed away unexpectedly when he was 2 years old and his Grandma Rose adopted him shortly after.
A dear lifelong friend, who was also the best man in our wedding, was adopted internationally from India at a young age. 'Uncle' JT is super excited and supportive of our choice for adoption.
Nicole's mom and grandmother have provided a lot of insight into the power and love of adoption as well. Nicole's grandma adopted both of her children because she was unable to conceive. Nicole's mom also chose adoption for her first-born child.
Nicole's aunt was unable to conceive children. Her and her husband were a huge part of Nicole's life growing up. Although never legally adopted, Nicole was fortunate to have been raised by both her mother, father and her aunt and uncle.
Our family truly wouldn't be what it is today without our connection to adoption and we are so thankful for that. We are proud to have a support system made up of people who truly can understand this perspective and we will be able to share that lovingly with another child.
Our Family Traditions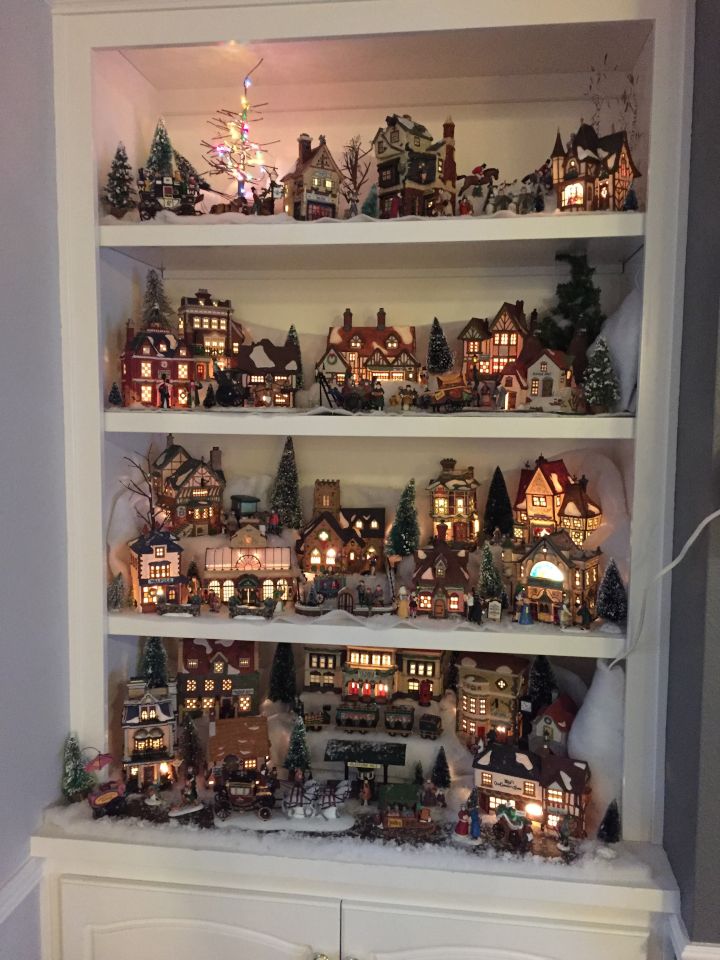 We enjoy many family traditions. Decorating for the holidays is definitely one of Nicole's favorites. We put up holiday villages and go all out with the decorations - especially for Halloween and Christmas. We also have 'Smoovie' as a member of the family (for the past couple of years); he's our Elf on the Shelf during December, and he's very busy and creative.
One of Darrick's favorite traditions is the time he spends at the cabin and in the woods during deer season. His love of outdoors is strong and he enjoys sharing that with the kids.
Together with our families we have several holiday traditions too. The Fourth of July is spent on the water with family and friends. For Halloween we're dressed up and doing trunk or treat or hosting Halloween gatherings. Christmas comes with tacos at Tim and Debbie's, a fun day at the cabin and presents at our house on Christmas morning.
We take several annual trips with friends and family. We find a warm weather destination at least once a year and it's a requirement for swimming and water fun. We also enjoy family trips to Door County and Florida, as well as Nicole going shopping with the girls and Darrick fishing with the boys.
For as long as we can remember when one of us is having a bad day or just needs to smile, we'll ask each other 'why do you love me?' It's a fun tradition we share that still surprises us with new responses of why we love each other.
Photos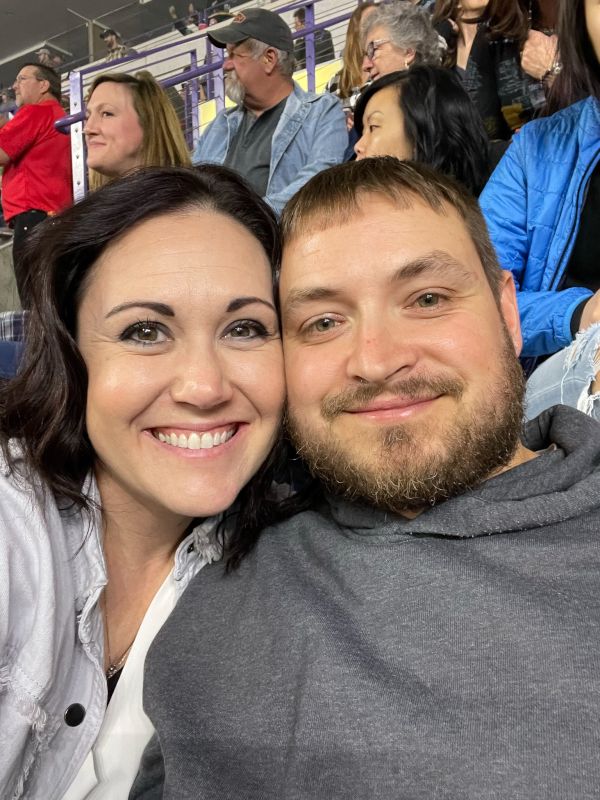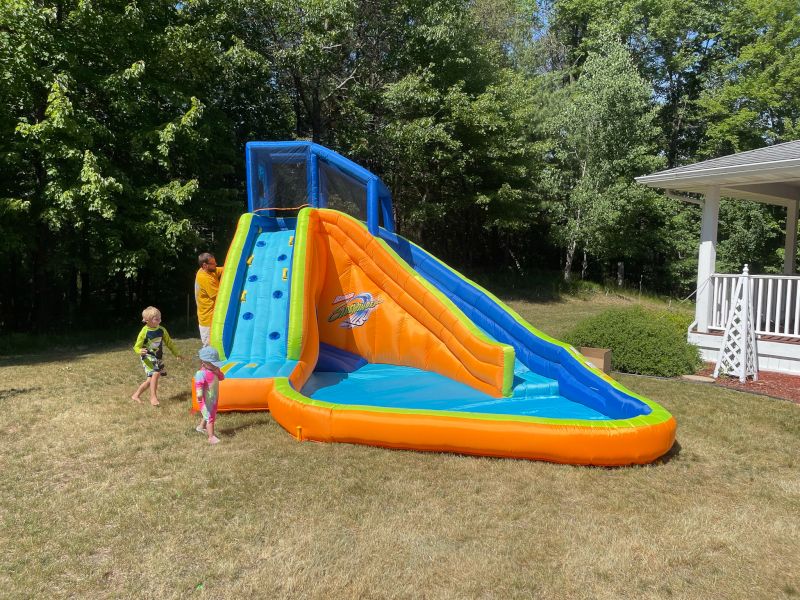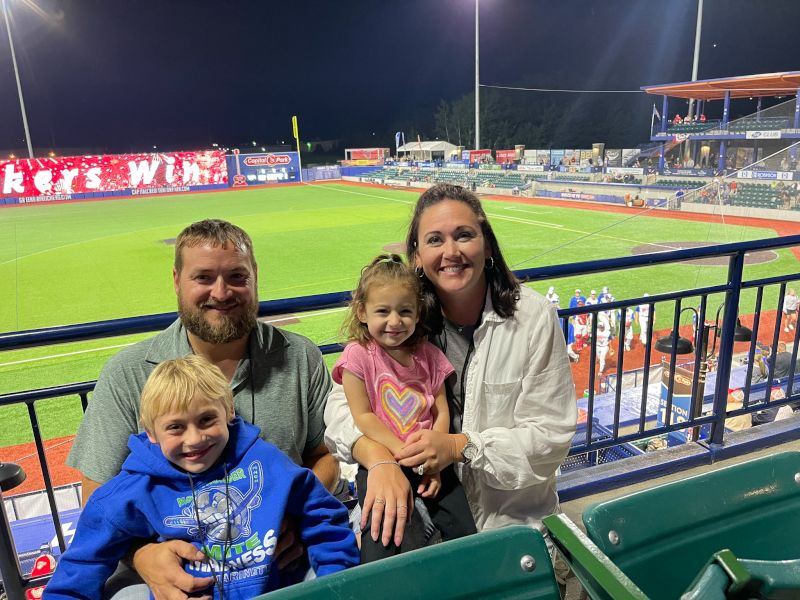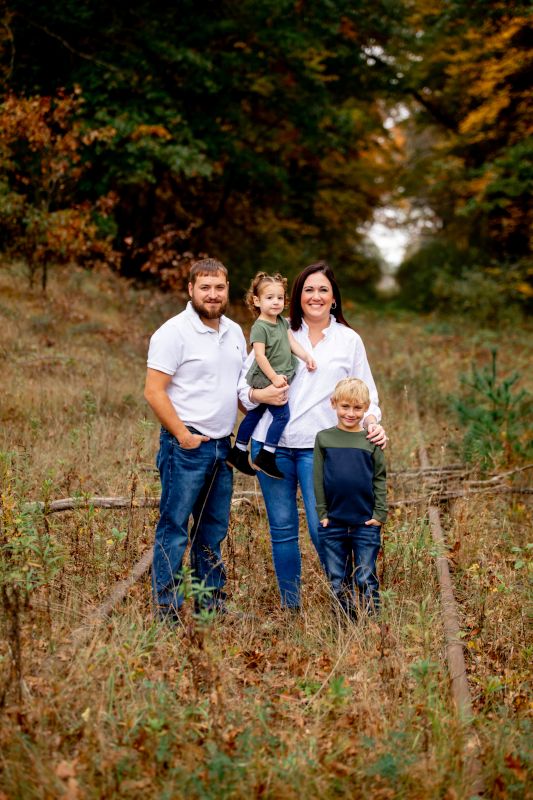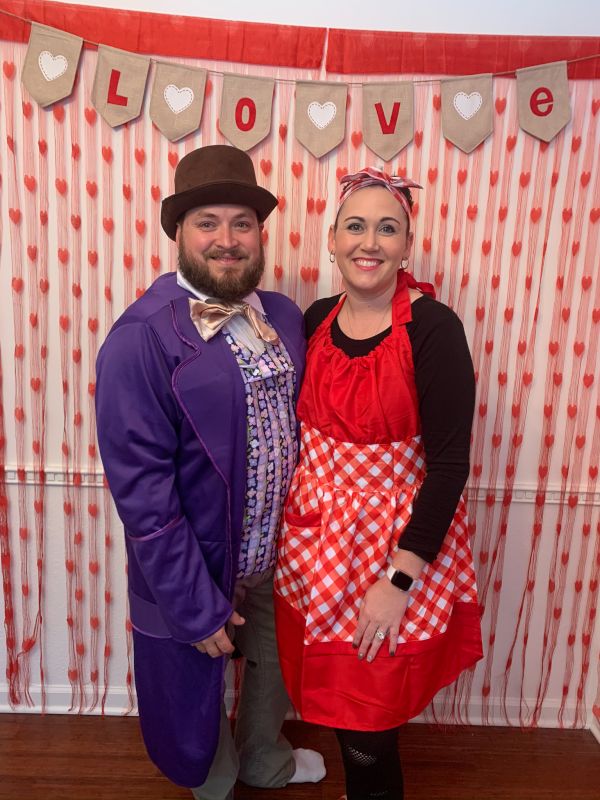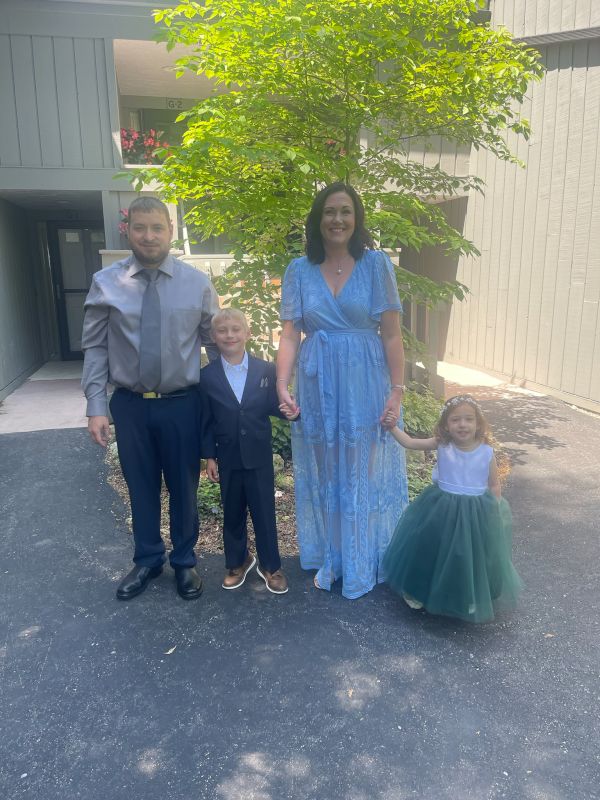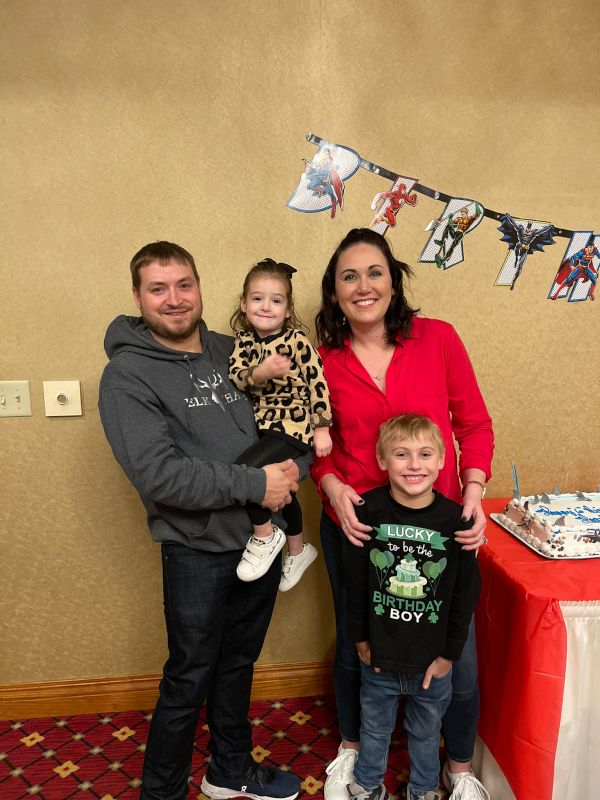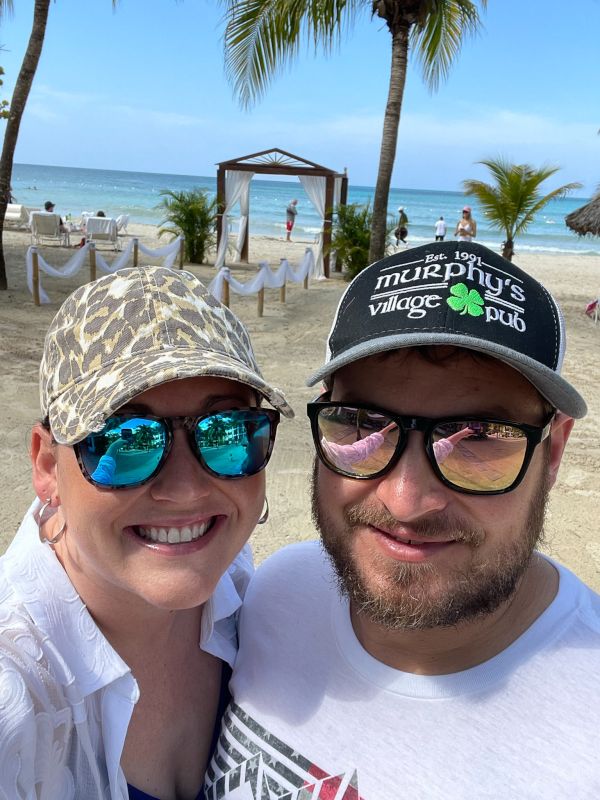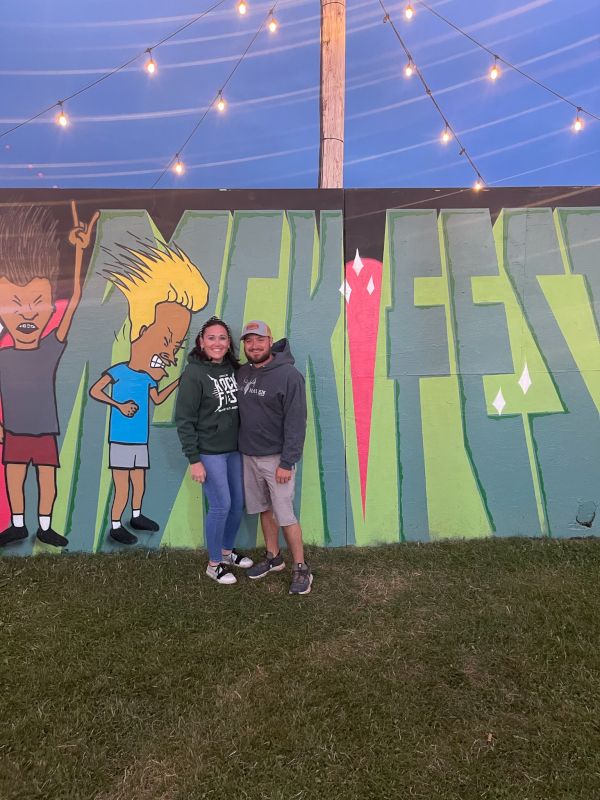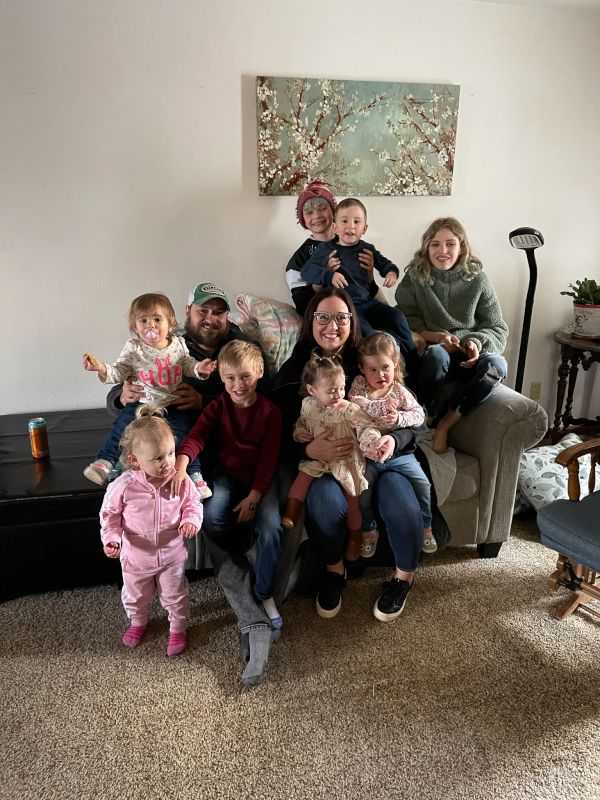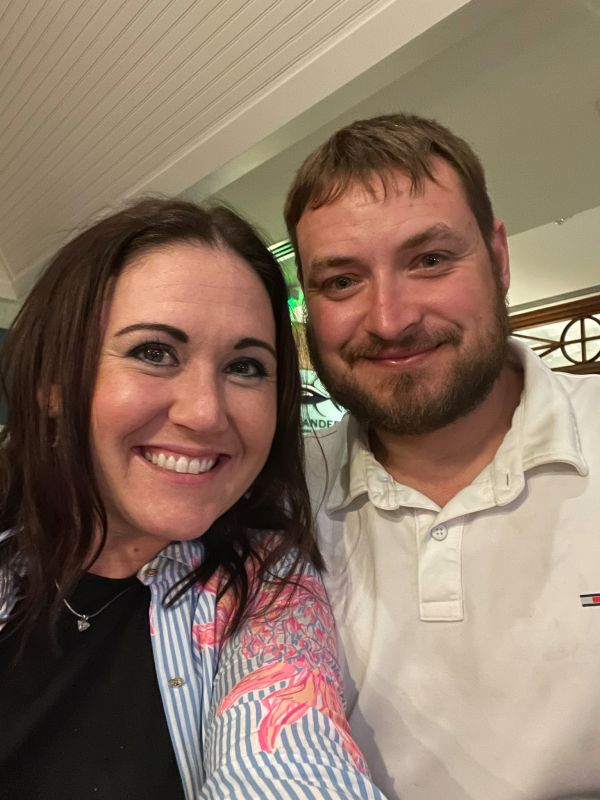 ×
1 / 12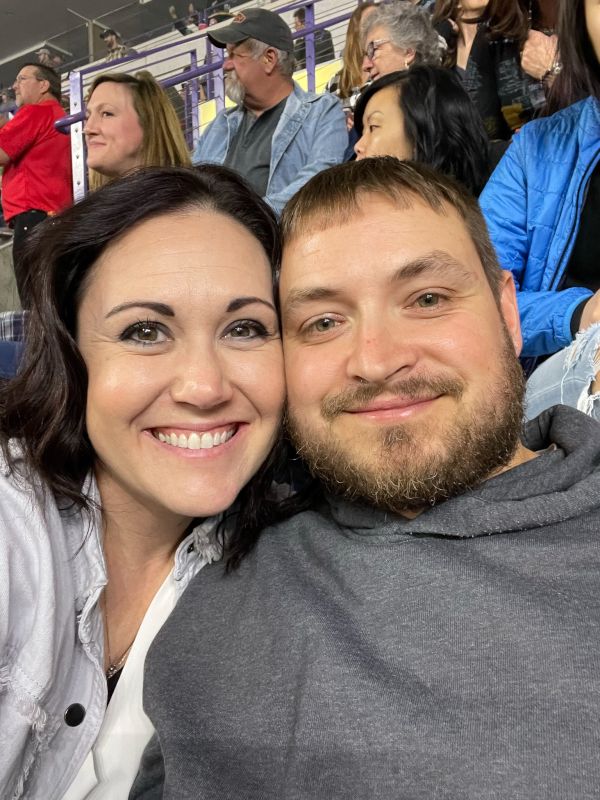 2 / 12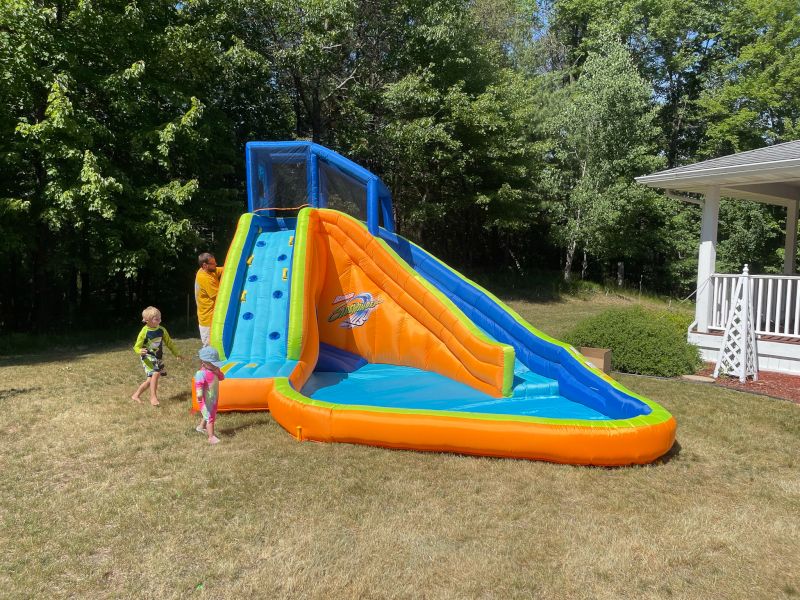 3 / 12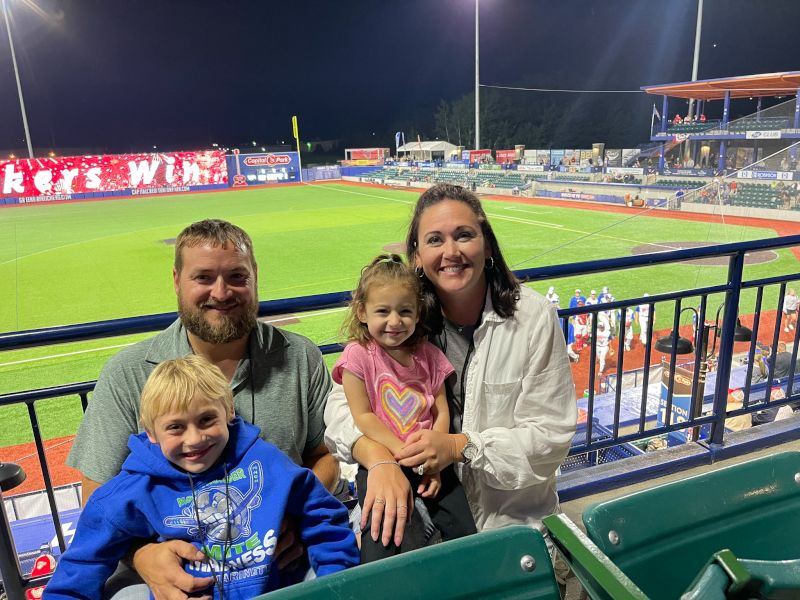 4 / 12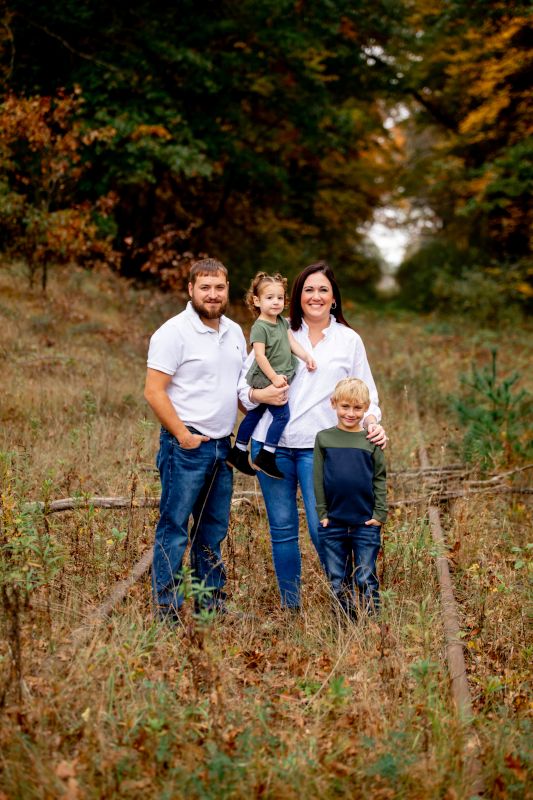 5 / 12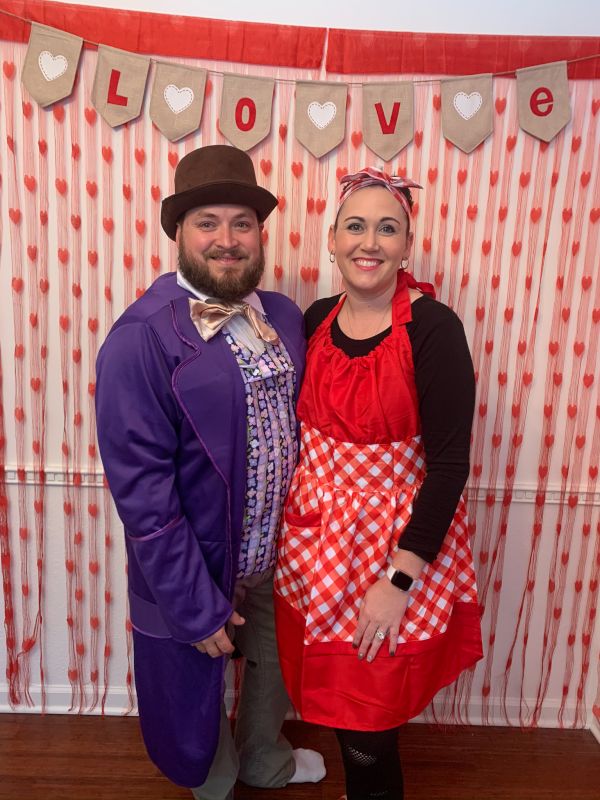 6 / 12
7 / 12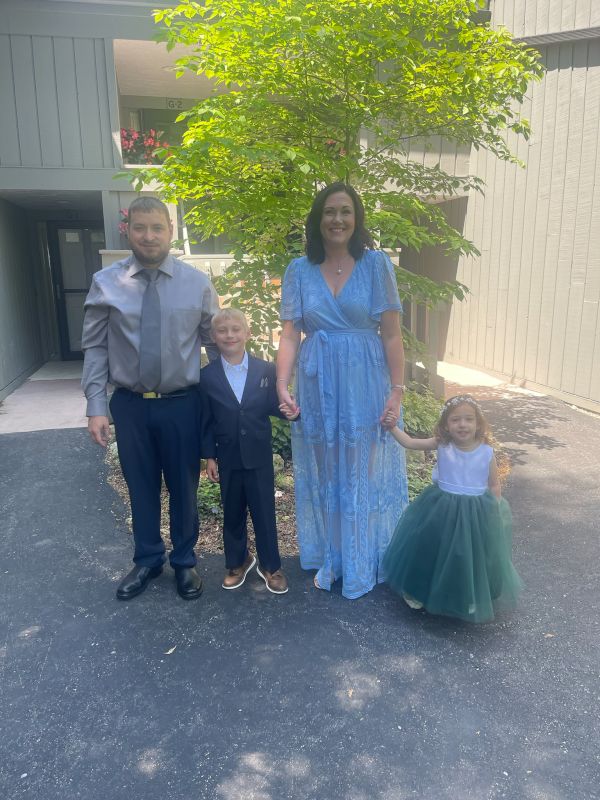 8 / 12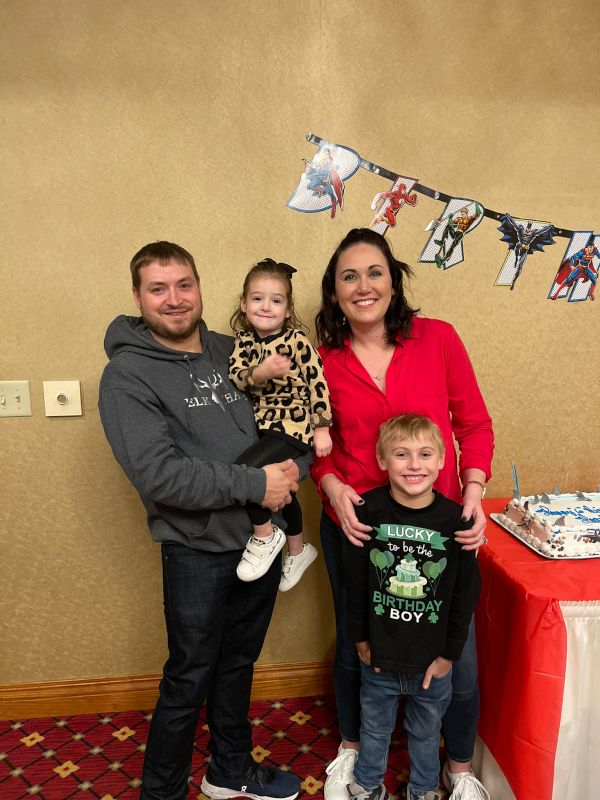 9 / 12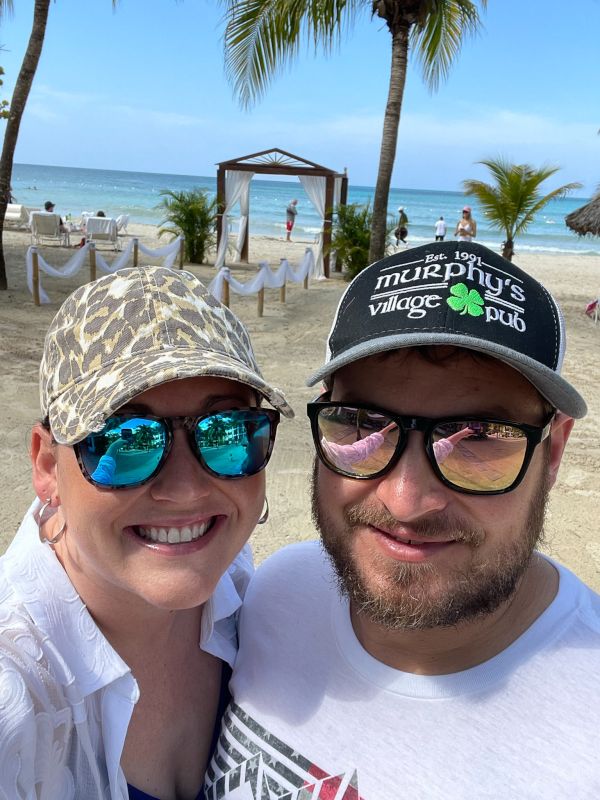 10 / 12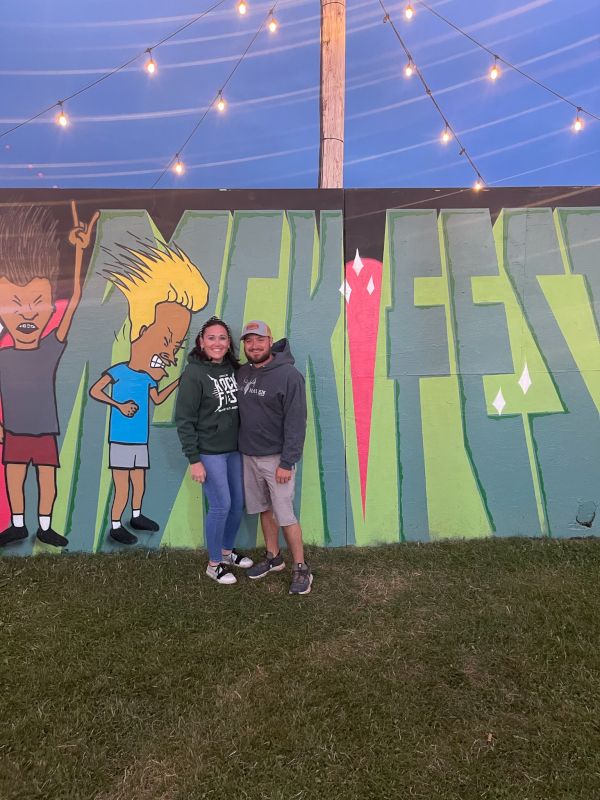 11 / 12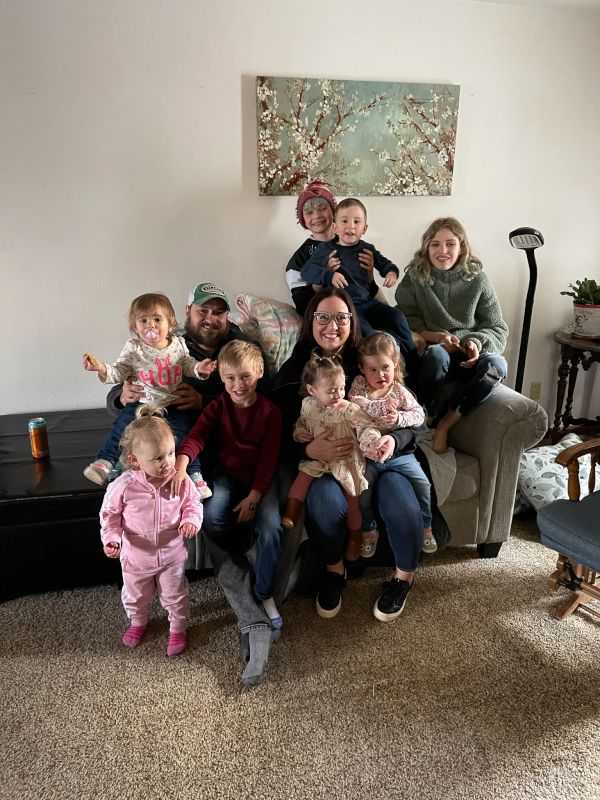 12 / 12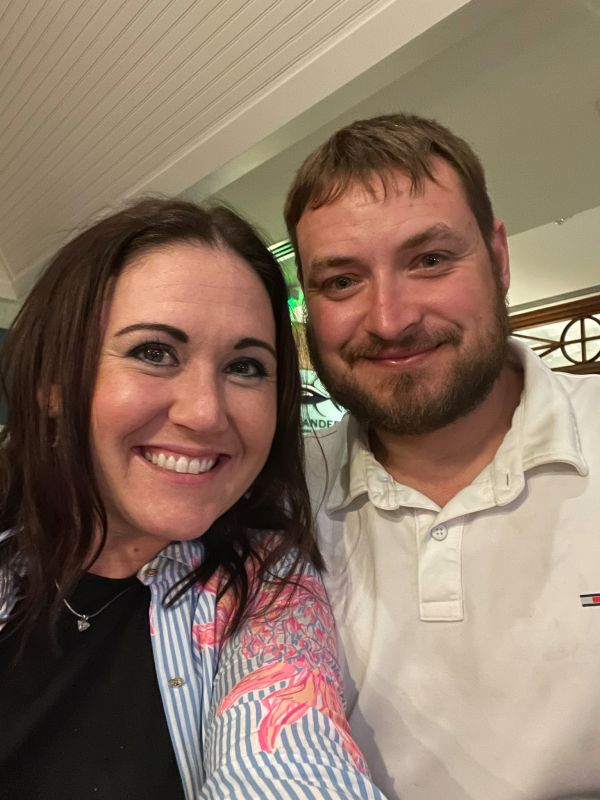 ❮
❯
Our House and Neighborhood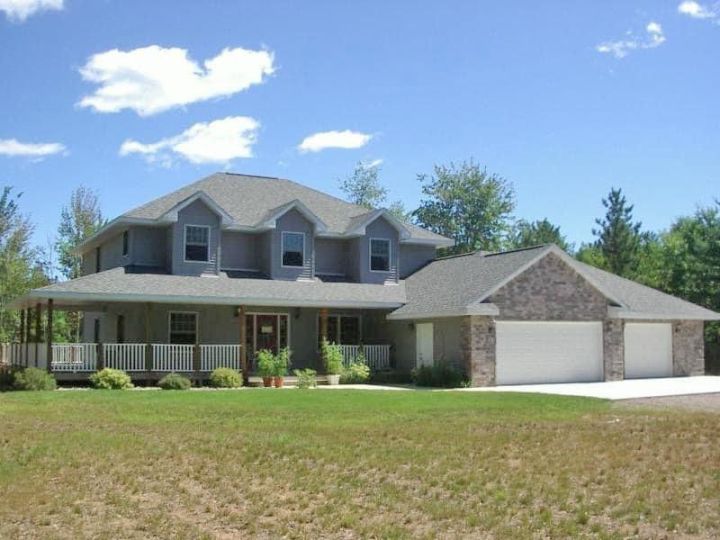 We live in Wisconsin and the four seasons offer us a variety of activities, some fun in the cold and others fun in the sun.
Our home is in a small subdivision with neighbors close enough and yet far enough away to give us privacy. One of our neighbors works with Nicole and his two young kids enjoy coming over to play. We're in a safe neighborhood where everyone looks out for one another. We have a five-bedroom house with three levels and a bonus room for all of the toys. One of the bedrooms is just down the hall from us and is waiting for its permanent new arrival.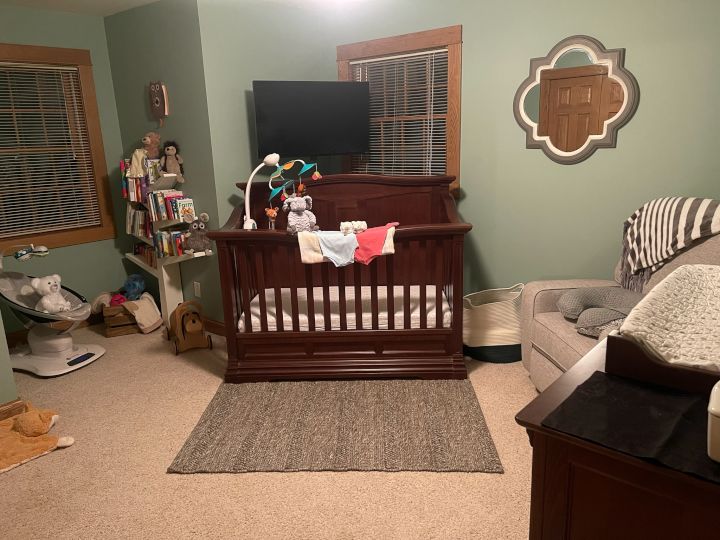 In our community we have a great city park that is also close to the school. Nicole is actively involved in a large community project to rejuvenate the playscape, which we're super excited about. We also have a river that flows through the community which provides opportunities for swimming, camping, boating, fishing and more.
The school in town is the same school we both went to growing up. We had a great education and our school is known for being the best in the area. It's big enough to provide opportunities, but small enough where many of the kids know each other and the families support one another.
Our Extended Families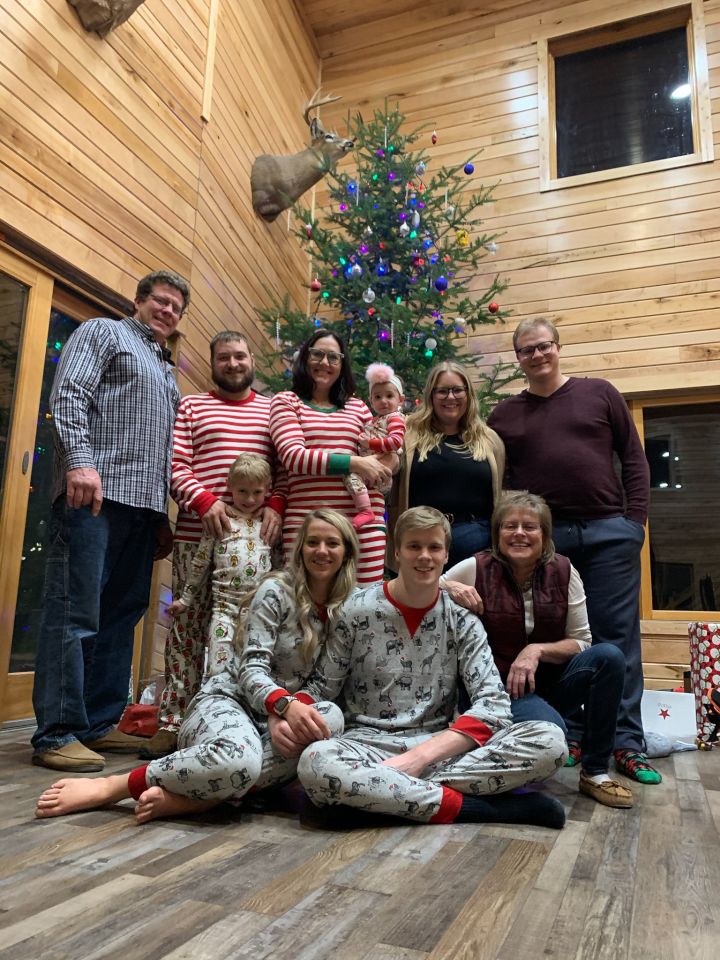 The key to our hearts is in our family and friends. We are so fortunate and blessed to have an amazing support system. We spend a lot of time with family building memories, celebrating life and just having good old fashion fun.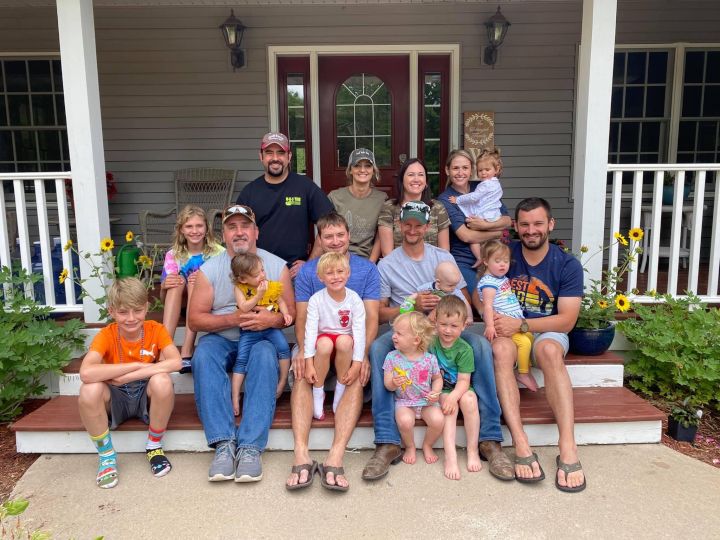 We have many amazing people in our life. Nicole's dad has a large vegetable farm that also includes animals, syrup making and beef cattle. Nicole's mom and grandma live in the city and love watching the kids overnight or dropping by for an evening to visit (they can't wait to snuggle a baby again). Nicole's aunt and uncle live on the water and together we enjoy traveling with them and visiting fun places. Darrick's step-dad is a fire-fighter who enjoys the cabin, outdoors, scuba diving and also dropping in to visit during the week. Darrick's grandma passed away, however, we still see some of the extended family at various gatherings each year. Morgan, Nicole's sister, and her family are very close and its not uncommon for travels and adventures to be reoccurring quite often.
We are a bit unique with the size of our blended families, but it always makes for lots to do. Collectively, everyone is very excited about us growing our family through adoption. They can't wait to welcome another grandbaby, cousin, playmate and friend into the group.
From Us to You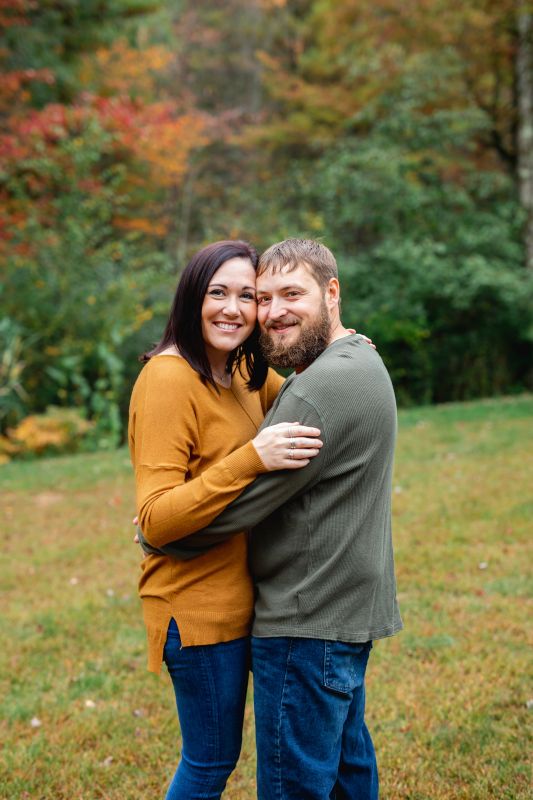 Our home is filled with crazy, fun, loud and happy. We are beyond excited to grow our family and to share our love with another little one. We want you to know should you choose us for your child's forever that we will respect you and celebrate you. We will always carry and share the utmost respect for the selfless decision you may choose if adoption is right for you. It is important to us that you have the communication you are looking for and we will support what you are comfortable with. We are open to hearing all you are willing to share about who you are.
We want your child to know where they came from and that they are loved more than they can imagine. That love starts with you, and we will cherish that. We are happy to send letters, share pictures and support future visits if that is right for you. We recognize you may be facing many emotions or challenges that are new or overwhelming; we will do all we can to support you during this time. This is a big decision, and we respect that.
We approach life as an adventure, looking for opportunities to do new things, try new things and travel the world. As a family we enjoy making memories and spending time having a good time. We place priority on respect and good manners and getting a good education. We jump at the opportunity for fun and your kiddo would be no stranger to reading books at bedtime, snuggling up to watch a movie with popcorn, family vacations and getting their hands dirty with crafts or decorating for the holidays.
Know that no matter where life takes us, we will tackle it as a family and together. We will teach our children to work hard, laugh hard, love hard and most of all to have fun and enjoy life along the way. Our families have taught us the importance and significance of being good people and doing right by others; we will teach our children the same. Life can be hard, and they will know even when times are tough that they aren't alone. Someone once said to us, "our kids bring out the best in us and are the greatest things we do," and we believe that very much. Our children are the center of our world.
We have been together as a couple for the last 13 years and married for eight. We are committed to one another unconditionally. We have talked at great length about what adoptions means to us and are 100% ready for this journey. We believe our own personal connections to adoption will help us navigate this journey better and have allowed us to be more prepared in becoming parents again. Adoption is something that has shaped our family and we are proud and grateful for that.
We sincerely thank you for being willing to learn a little more about us and who we are. We truly believe we are good parents and do not take that responsibility lightly. We also believe Mom and Dad are one of the greatest roles in life. We hope we can fulfill all the hopes and dreams you have for your child and are so excited to start doing just that. We would welcome an opportunity to get to know you and to answer any questions you may have. It is important that you are comfortable with who you may chose to be your child's parents. Should you choose us our desire is for your child to know they are loved beyond words. We wish you the absolute best as you continue your journey.
With gratitude,
Darrick & Nikki
Favorites
Author
Mary Higgins Clark, James Patterson, Sandra Brown
Book
The Stormlight Archieve
Greenlights by Matthew McConaughey
Candy Bar
Snickers
Crunch or Snickers
Cartoon
Ninja Turtles
Minnie Mouse
Childhood Memory
Fishing with Grandpa Bill
Playing on the farm, time with family in Door County and Florida, playing sports
Childhood Toy
Ninja Turtles
Children's Book
Harry Potter
Oh The Places You'll Go by Dr. Seuss
Classic Movie
From Russia with Love
Dirty Dancing or Sound of Music
Day of Week
Saturday
Saturday
Dessert
Cheesecake
Creme brulee or Tiramisu
Disney Movie
Star Wars
Cars
Dream Car
As a kid it was always a Lamborghini Diablo
Dream Vacation
Ireland
Italy
Family Activity
Vacationing together
Spending time together outside
Food
Tacos
Cheetos, Peanut Butter, Broccoli, Tuna fish sandwich (with real mayo!)
Form of Exercise
Walking, Biking
Hobby
Hunting, coaching youth sports
Shopping, Reading, Spending Time With Friends/Family
Holiday
Fourth of July
My Birthday (second to that Halloween and Christmas)
Holiday Tradition
Christmas at the cabin
Putting up our holiday villages, Elf on the Shelf, making Christmas cookies, spending time with our family
Ice Cream
Vanilla Bean
Chocolate
Junk Food
Sour cream and onion chips
Cheeto puffs
Leisure Activity
Hunting
Reading
Memory with a Child
Have many with our kids, taking Harrison hunting
Too many to pick a favorite
Memory with Spouse
Our wedding
Our wedding
Movie
James Bond
Dirty Dancing
Movie Munchie
Popcorn and Sour Patch Kids candy
Movie Type
Sci Fi and Fantasy
Comedy, Romance
Musical
Rock of Ages
Sound of Music
Musical Group
ACDC and Three Days Grace
Halestorm
Nursery Rhyme
Hush Little Baby
Personal Hero
My sister, Morgan
Play
Book of Mormon
Wicked and Jersey Boys
Quality about my Spouse
Her caring demeanor
His patience and green eyes
Restaurant
HuHot Mongolian Grill
Sandwich
Ham & Cheese
Turkey
Shopping Store
Cabela's
Any shoe store
Song
Thunderstruck
Halestorm - Here's to Us
Sport to Play
Hockey
Volleyball
Sport to Watch
Football
Football
Sports Team
San Francisco 49ers and Green Bay Packers
Green Bay Packers
Subject in School
History
Math
Thing to Cook
Grilling, enjoy cooking in general
Lasagna, Cookies
Time of Day
Evening
Not morning
Tradition
Deer camp
Girls shopping trip, family holiday traditions
Type of Music
Rock
Rock and Country
Vacation Spot
Out West
Florida, Bahamas
Video Game
Zelda
As a kid Mario Cart and Mario Party
Get in Touch
Provide more information, so American Adoptions can connect you with this family.
---