1-800-ADOPTION
Thank you for viewing our profile
If you would like to learn more about us, please call 1-800-ADOPTION (2367846), fill out the form at the bottom of our on-line profile page, or email us at bp_information@americanadoptions.com.
To revisit our on-line profile page and view our profile video at American Adoptions, simply use your mobile phone to scan the QR code on the right. We are looking forward to hearing from you!
Matt & Kathy
We consider becoming adoptive parents the greatest blessing we could ever receive. We are extremely grateful that you are reading our profile and taking the time to get to know us. Raising your child in a loving, caring, and secure home will be our greatest accomplishment. We cannot wait to start this journey together.
About Us
Education
High School
Bachelor's Degree in Hospitality Management
Relationship
Legally Married
Cultural Heritage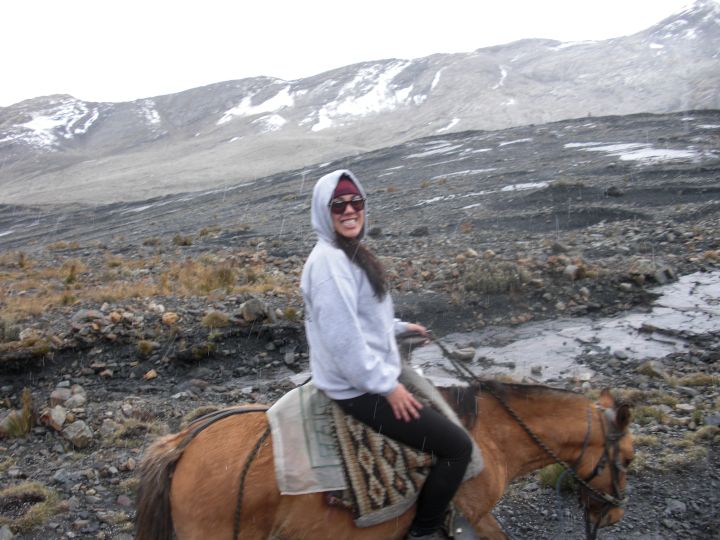 Kathy's cultural heritage is something that she is very proud of. She is from Lima, Peru. Her father was born and raised in the Andean region in a very small town, and her mother was born in the Amazon.
The depth of her heritage is a combination of traditions and beliefs from all three regions of Peru: the coast, highlands and jungle. Religion, history and food are some of the factors that her heritage is composed of. Going to church with her parents on Sundays was extremely important. This religious background has influenced her life greatly, as we are Godparents to our two nephews.
Kathy's father, whose mother was native Incan and father of Spanish descent, taught her how to prepare a traditional Pachamanca meals underground.
Her mother, whose mother immigrated from Portugal and father was a native of the Amazon, still reminds her and her siblings to celebrate San Juan, the patron of the Amazon, by making lots of dishes and of course praying and thanking him.
Matt has been able to experience and embrace this heritage because we lived in Peru for three years and we go back to Peru at least three times a year.
Our Leisure Time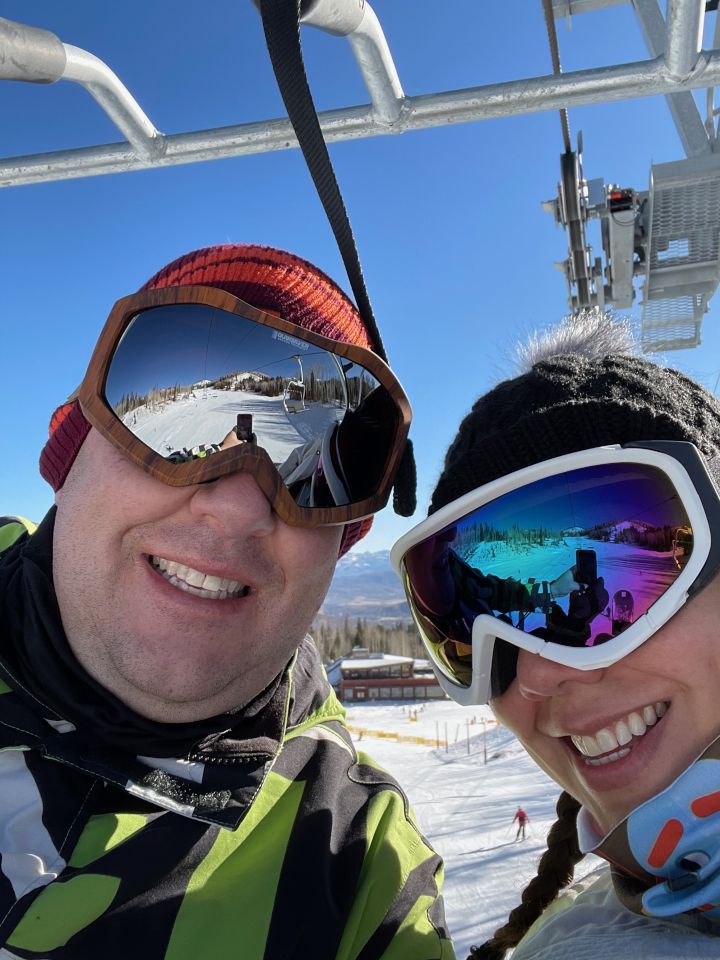 In our leisure time, Matt loves to play golf and Kathy is just getting started playing, but enjoys getting out on the golf course as well. Matt also loves to fish - no matter what type. It's not so much to keep the fish he catches, but mainly for sport.
We purchased out first boat no too long ago and cannot wait to experience a full season of boating. We have three large lakes where we live and anticipate using our boat a lot next summer.
We both enjoy sports. While Matt enjoys baseball, Kathy enjoys soccer and tennis. We also enjoying hiking as there are so many trails here. In the winter time we love going to ski resorts. Kathy snowboards while Matt is a skier.
When not outside, we enjoy board games and classic movie marathons. We also like to meet our friends for bowling, going to see different local shows, or going to different restaurants.
Our Pups, Dominoe & Gabby
Pets have always been an important part in our lives. We have two French Bulldogs named Dominoe and Gabby. Dominoe is 3½ and Gabby is almost 2. They bring extreme amounts of joy to our lives. After a long day at work, we are greeted with uncontrollable wagging and lots of kisses, no matter what kind of day we might have had, they are always happy to see us and show us support and love. They love us unconditionally and we consider them a part of our family. Dominoe is more attentive and always on alert. While Gabby more of a cuddling type.
They love other dogs and people, especially children. When our friends come to our house with their daughters, they play for hours in our back yard playing catch and chasing sticks. Our fur babies enjoy walks, jumping in the lake, and going for boat rides.
We know that they will show our child the same amount (if not more) of love as they show us!
Photos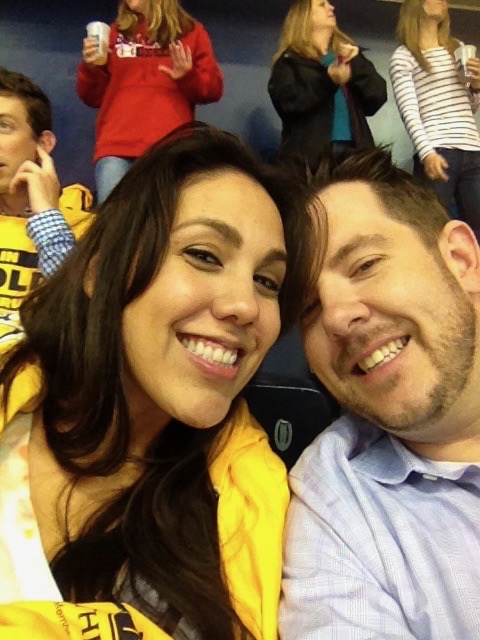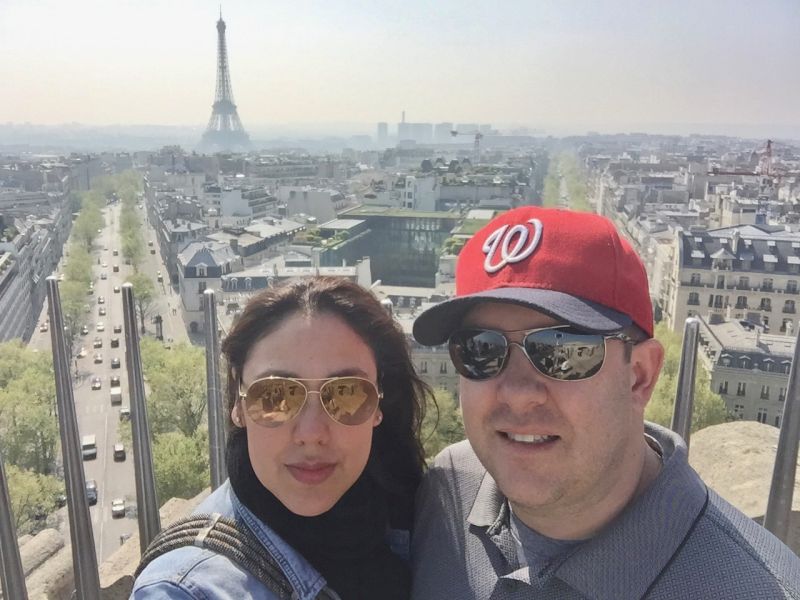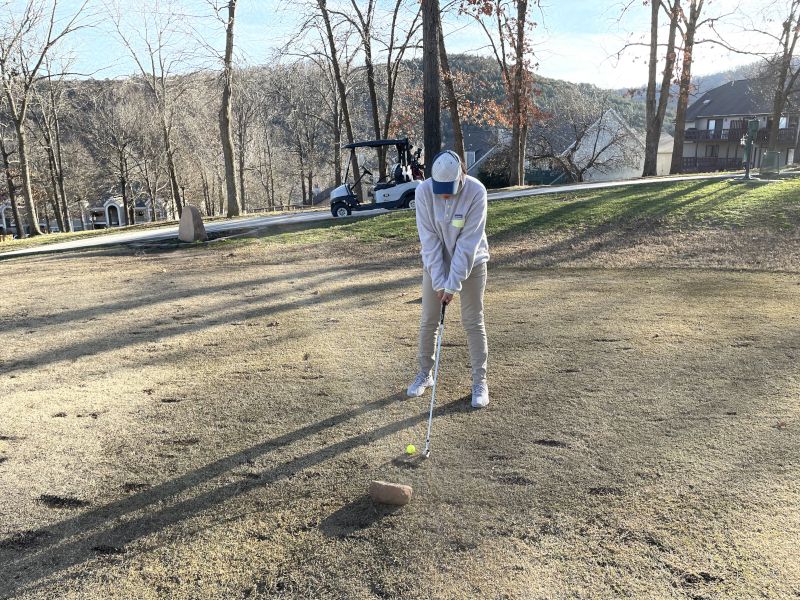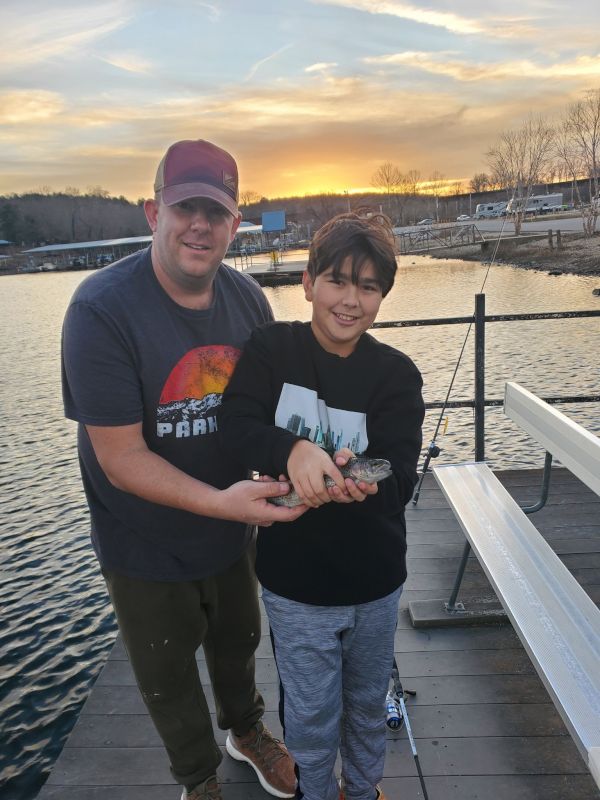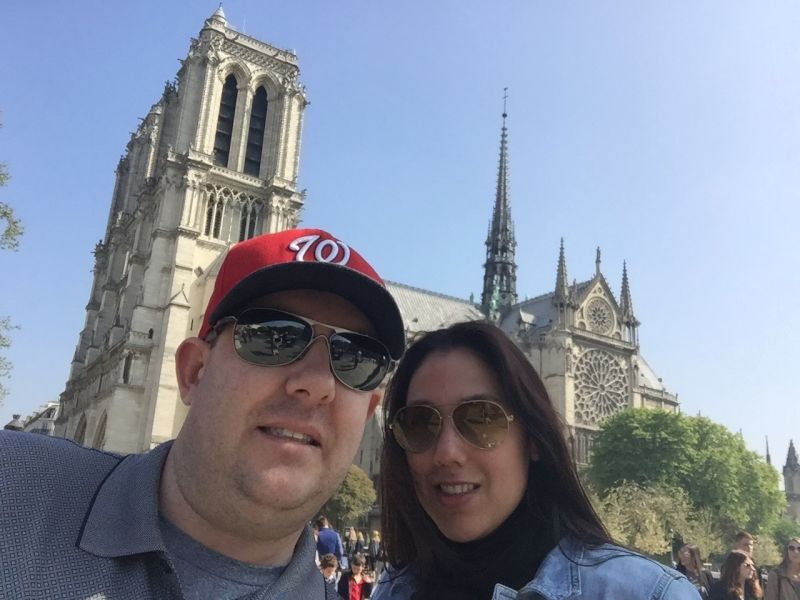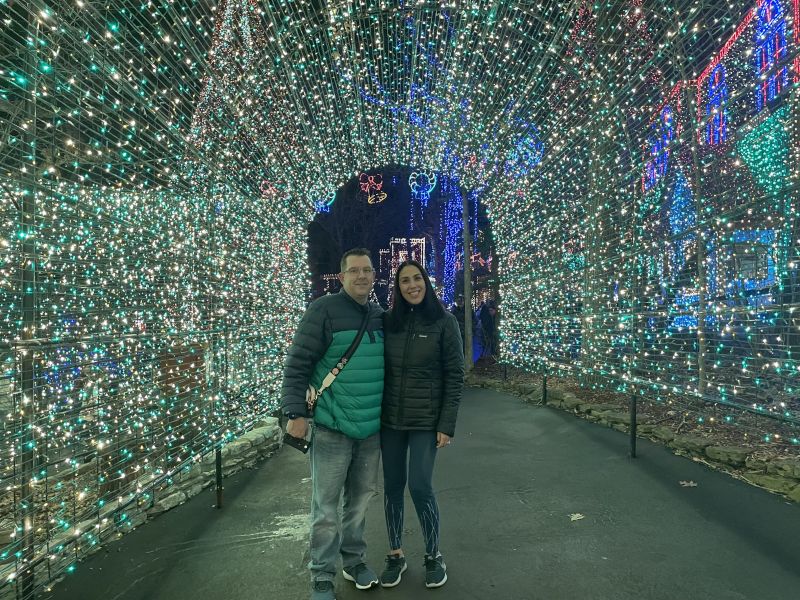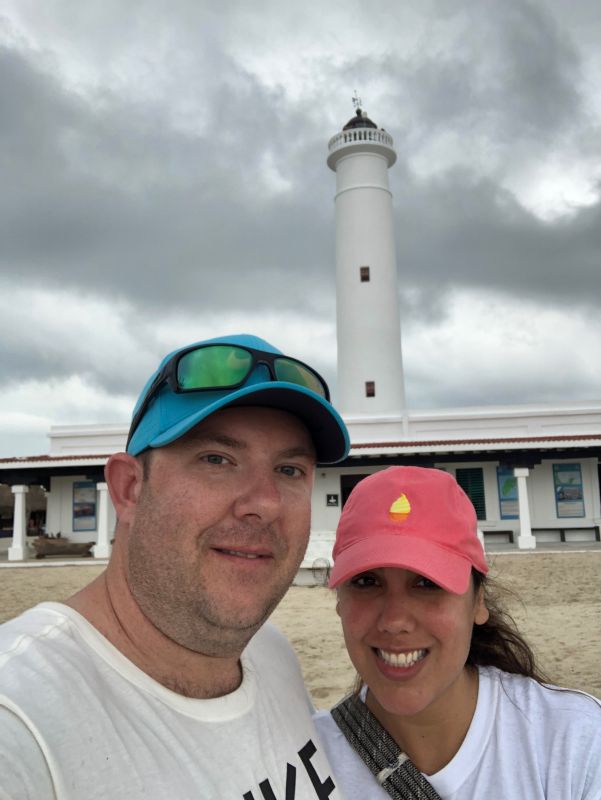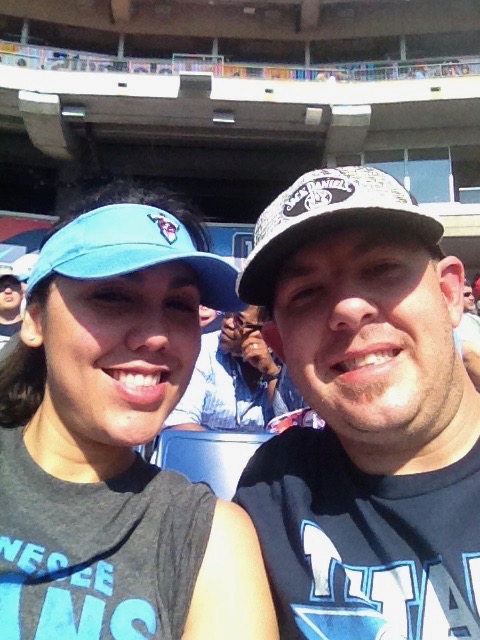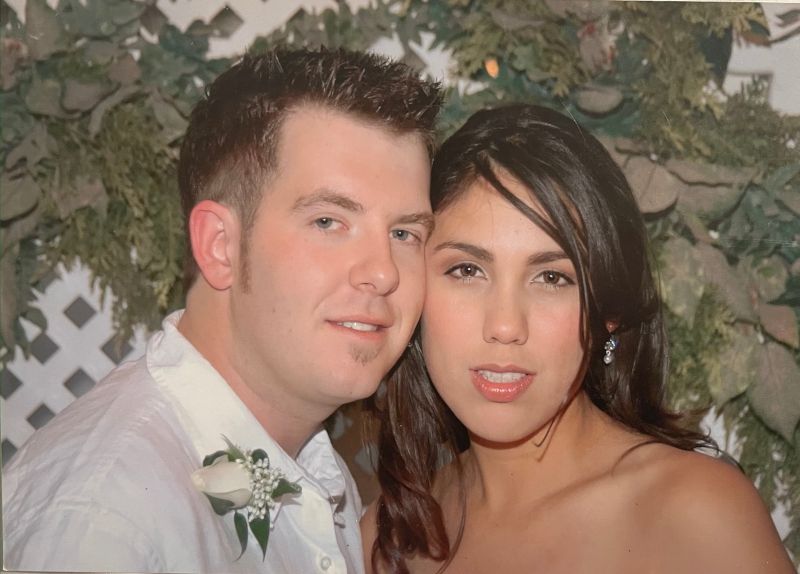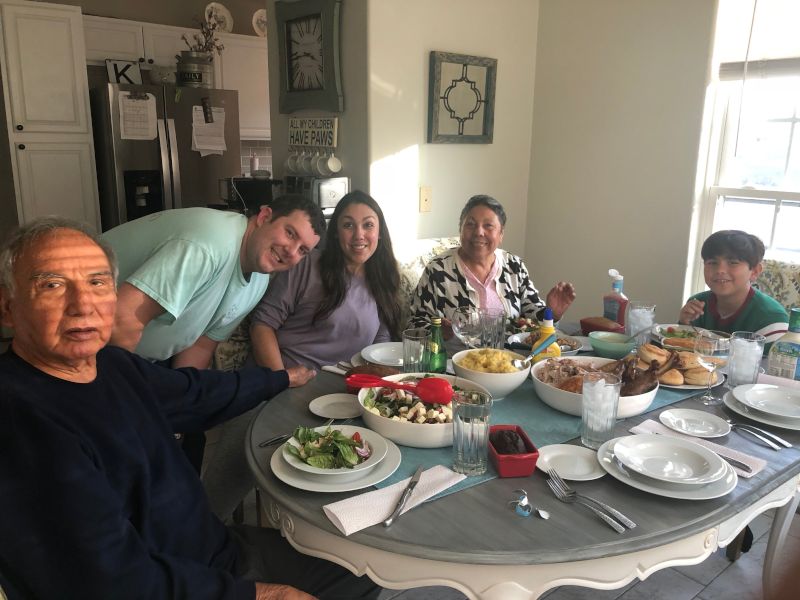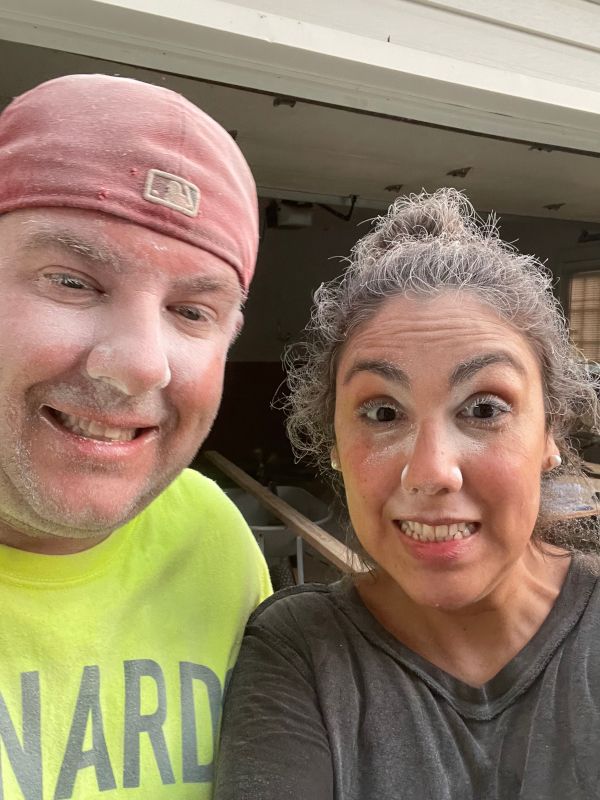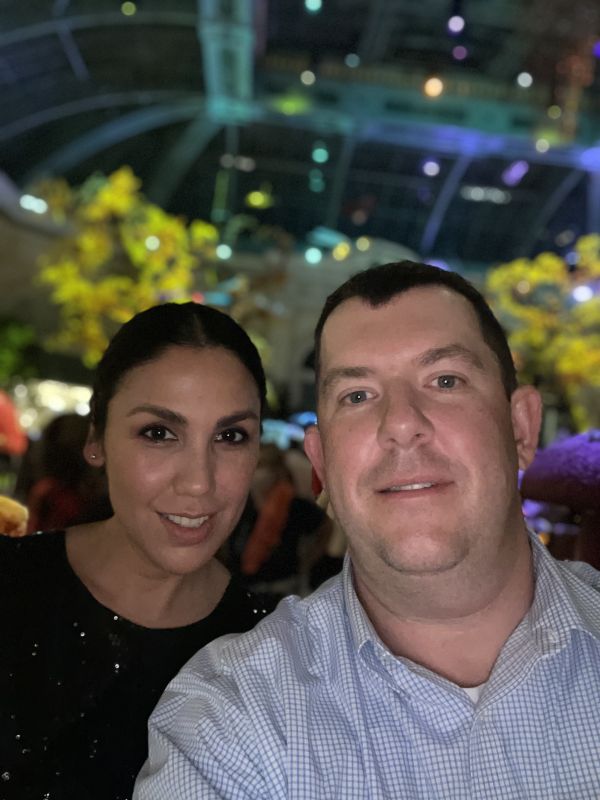 ×
1 / 12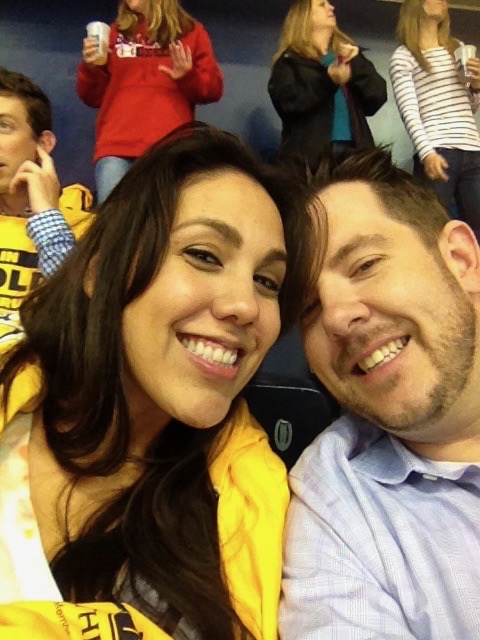 2 / 12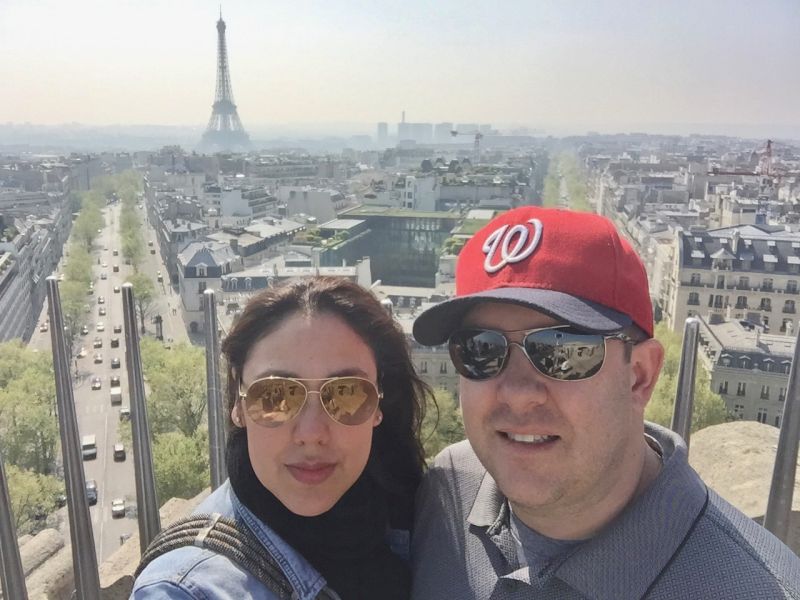 3 / 12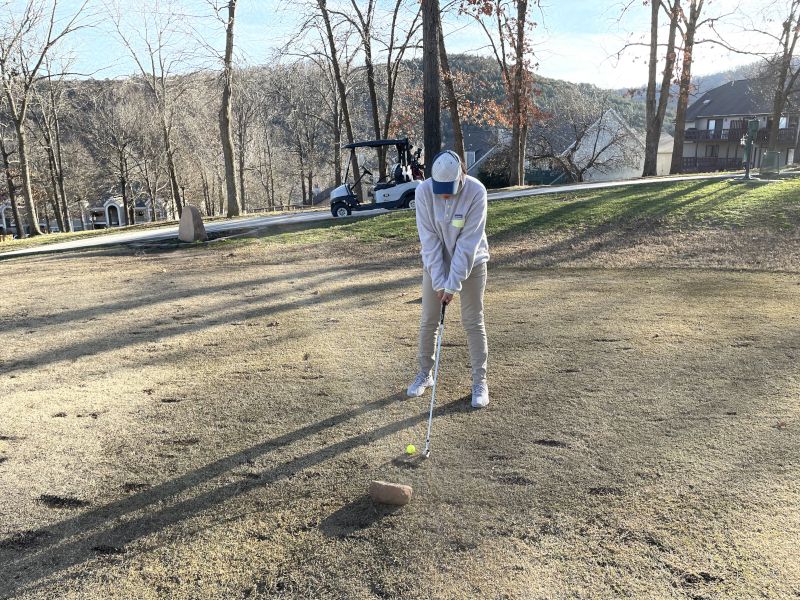 4 / 12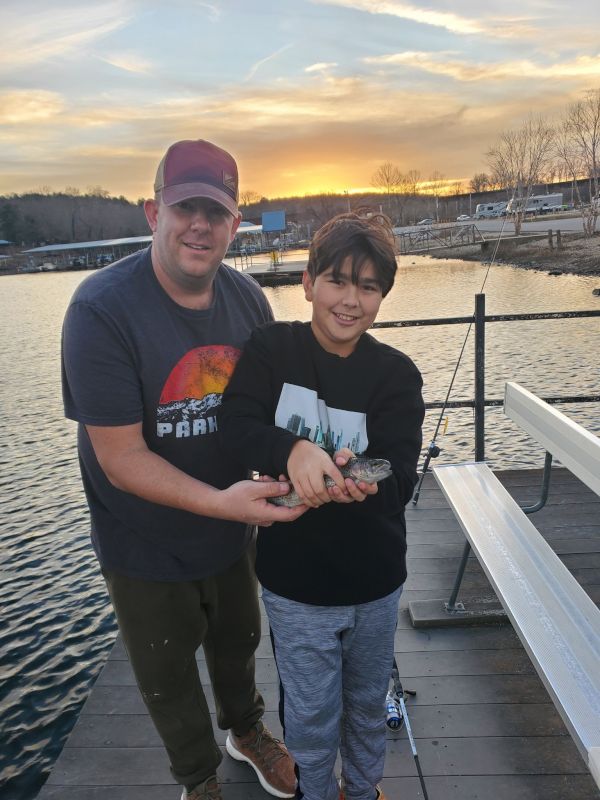 5 / 12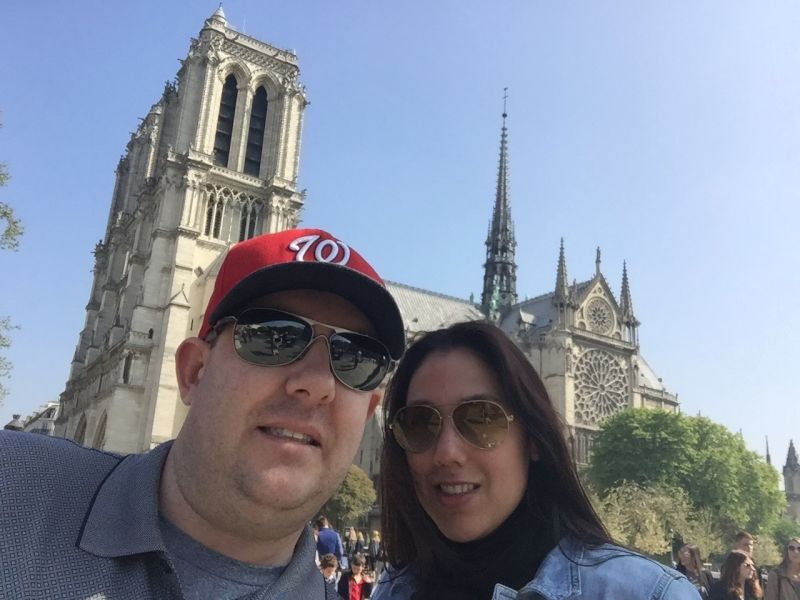 6 / 12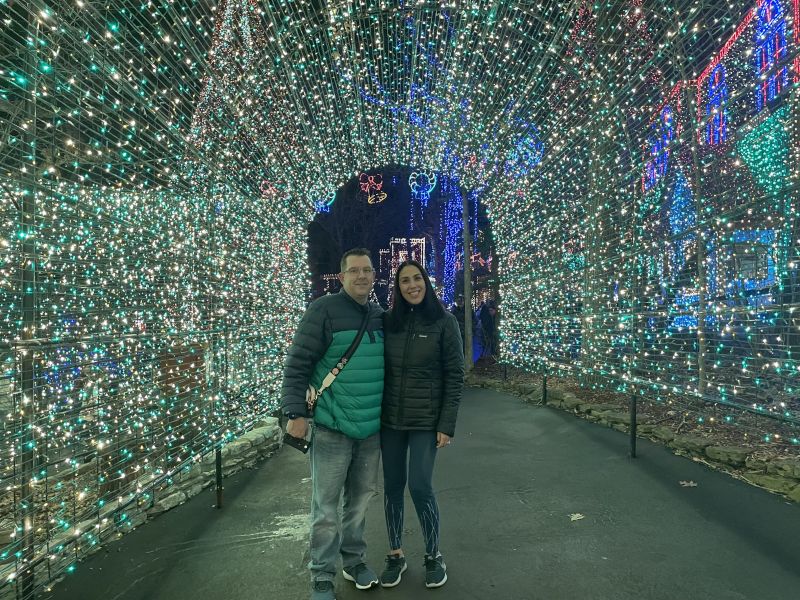 7 / 12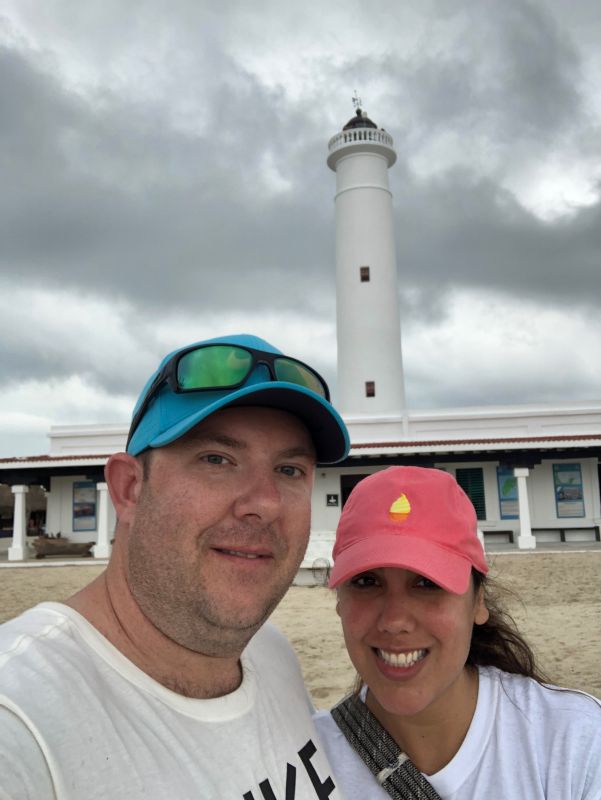 8 / 12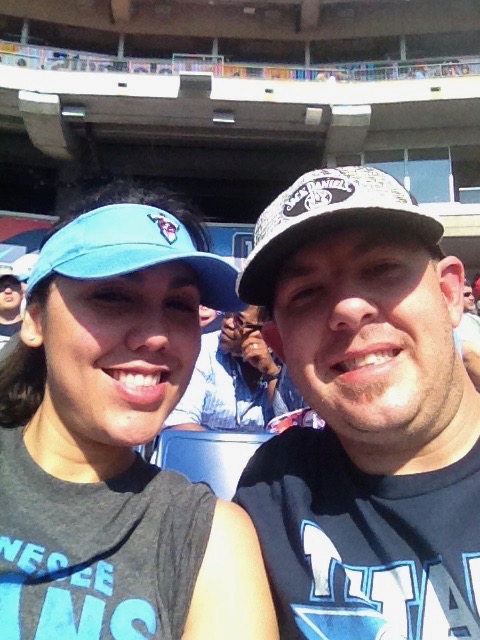 9 / 12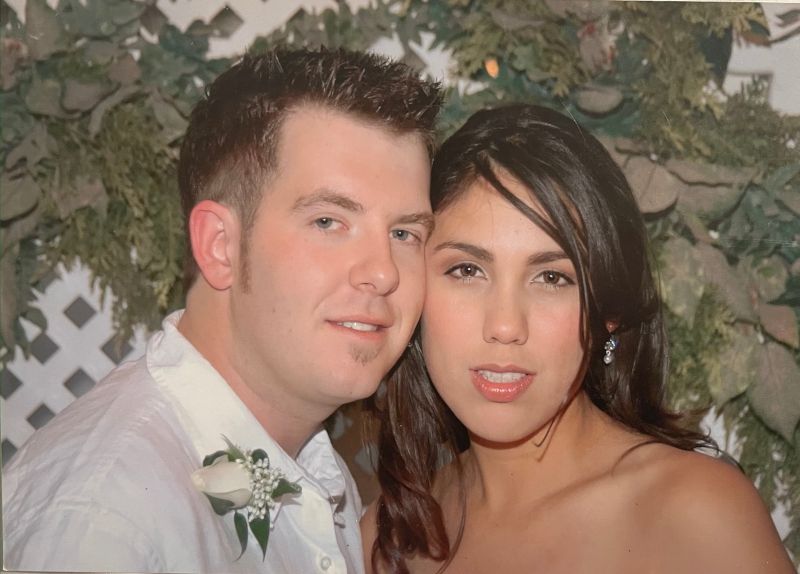 10 / 12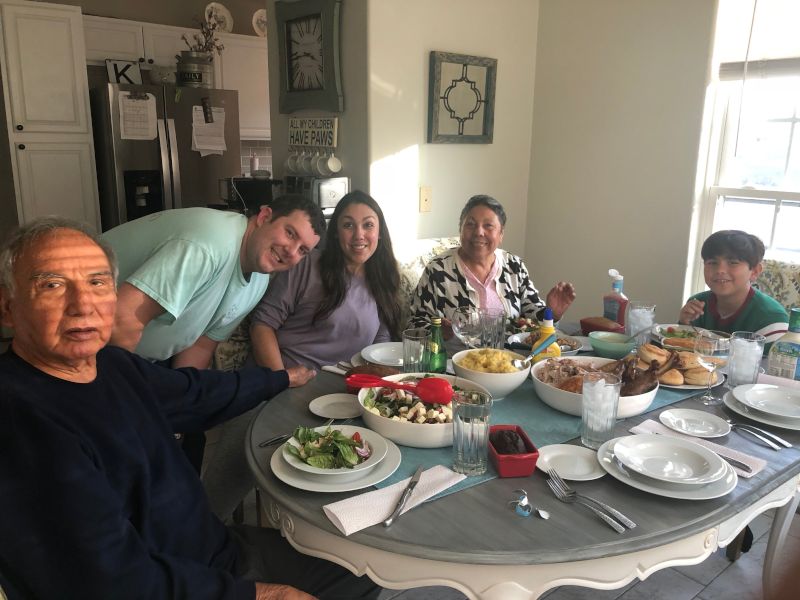 11 / 12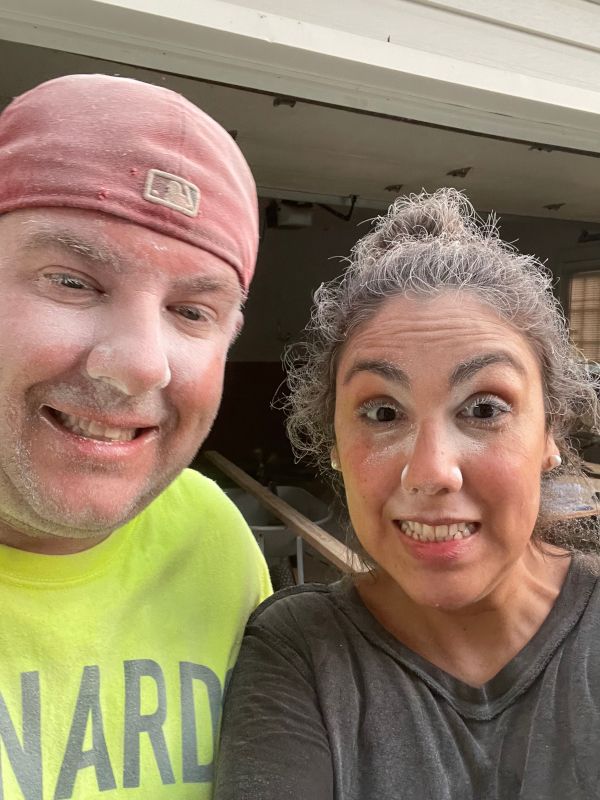 12 / 12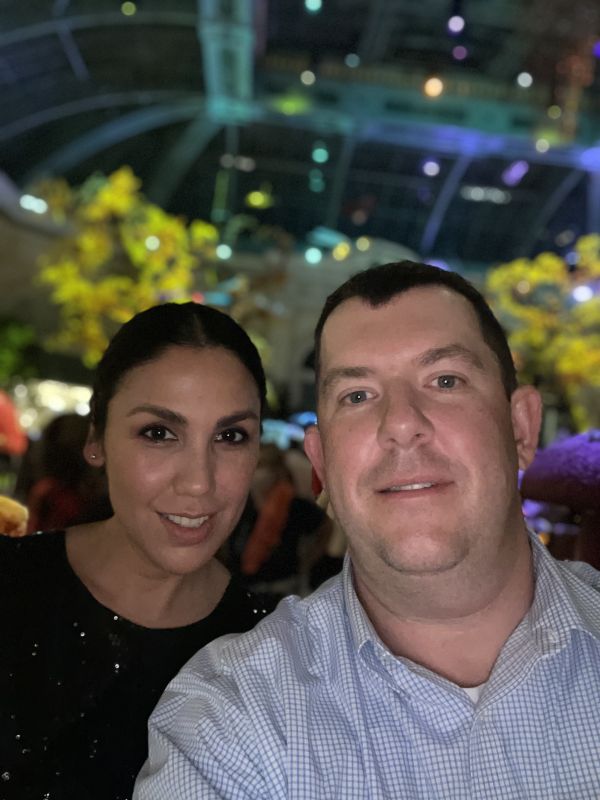 ❮
❯
Our House and Neighborhood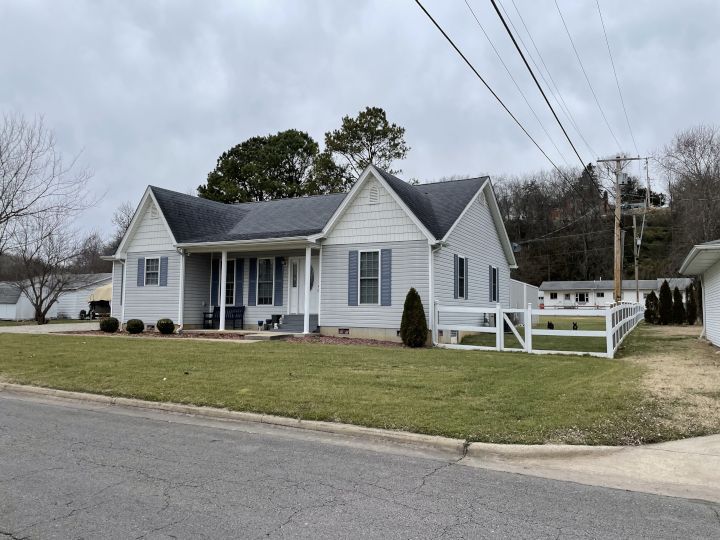 We live in a small, peaceful neighborhood in southern Missouri. Our house has three bedrooms and two baths with a large fenced in back yard where we cannot wait to build a play set. Kathy has already started sketching the designs for converting one of the bedrooms to a nursery.
We consider ourselves very lucky to live in a city that is so family oriented and that has so many attractions like live performances, dinner shows, go karts, water parks, and an abundance of hiking trails.
Our neighborhood is active with playing children, walkers, joggers, dog walkers, and our house is even on a couple of marathon routes. We live very close to parks, lakes, and shopping.
Our community has several seasonal festivals, including a famous Christmas festival at our local amusement park. During the 4th of July we like to spend the day on the lake and then watch the fireworks from our back yard while spending time with our friends and family around our fire pit.
Our Extended Families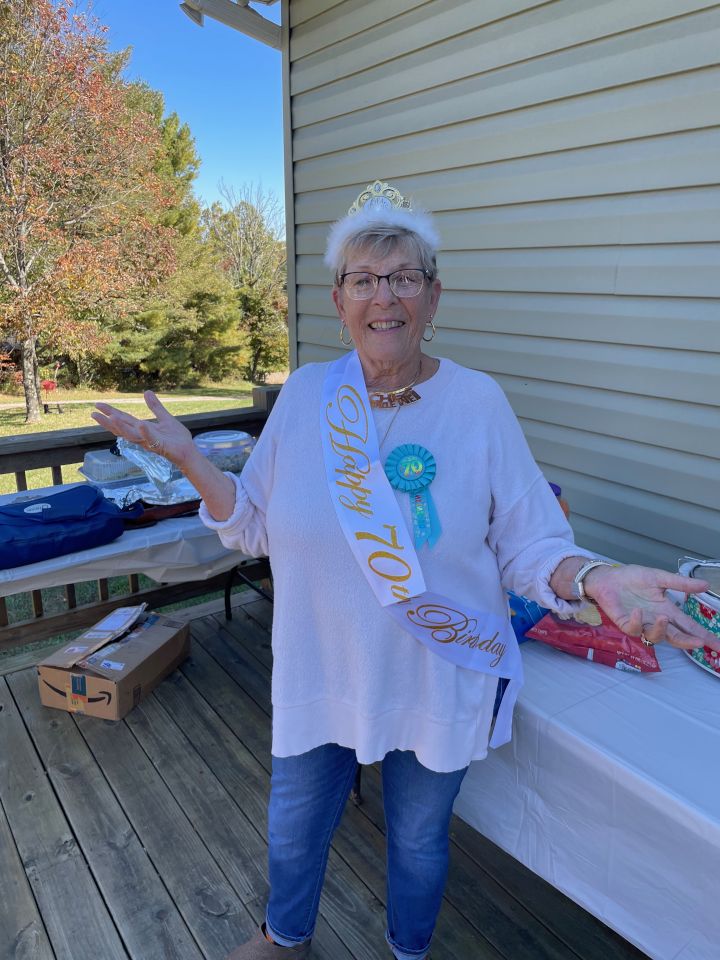 Family is extremely important to us. We cherish every moment we get to spend with our loved ones.
Matt's family lives in the mountains of Virginia, where we get to enjoy various home cooked meals every September during our annual family reunion. Matt's mom is retired and comes to visit us every other month.
The majority of Kathy's family lives in Peru. We go to Peru at least three times a year to visit her parents, her brothers, and our Godson. We spend time enjoying classic Peruvian food while sitting around her parents' pool and also spending time at the beach.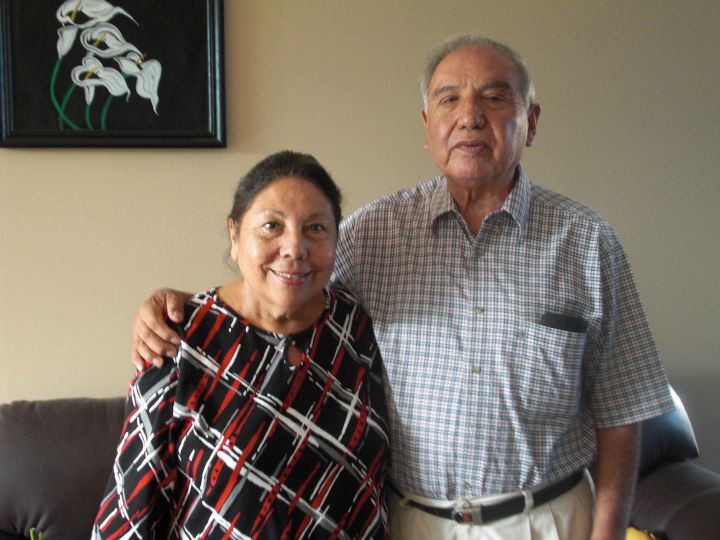 We have recently started a tradition of Kathy's family coming to our house in Missouri every Christmas. Kathy's sister and our nephew live in Tennessee. We see them quite often; when they visit, we like to go boating and Matt and our nephew enjoy fishing.
We also consider a small group of friends our extended family. They both have daughters, and when they all come over, we enjoy cooking, playing games in our back yard (board games in the winter,) and listening to music around our fire pit.
Our whole family is extremely supportive of adoption and cannot wait for us to welcome our new child.
From Us to You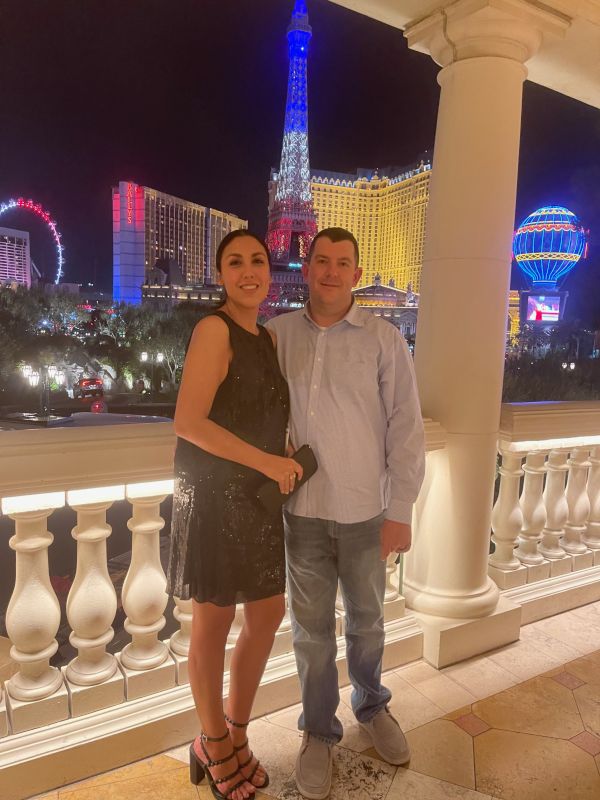 We are extremely grateful that you would take the time to get to know us. There are simply no words to express our gratitude towards you. Even though we have not met you yet, know that you are loved by us and admired for your courage. We will never know how difficult this decision is for you. We hope that by the end of this letter, you will be able to see the love we have for each other, our family, and for our future child.
We met while working together at a ski resort 18 years ago. We began dating and quickly realized that we had a lot in common, like the love of traveling, love of food, and love for our families. We knew we were ready to spend the rest of our lives together. We dated for a year and were married in August of 2005. In 2011, we moved to Peru to be closer to Kathy's family. Matt attributes part of his Spanish learning to negotiating prices at different markets in Lima. After three years in Peru, we made the very difficult decision to move back to the U.S.
After having lived in a few different States, we, and our two french bulldogs, Dominoe and Gabby, have found our forever home in a small town in southern Missouri, where we are fortunate to be surrounded by a great group of friends who we now consider family.
Half of our family lives in the U.S. and half lives in Peru. With that being said, we have become creative on how we are able to spend time with each other. We sometimes meet our family in different vacation spots and other times they come here for holidays, since families are extremely important to us and who we are as a couple. We are very lucky to have traveled to different countries. We will continue this tradition with our child as we believe that experiencing different cultures further increases children's awareness, appreciation, and inclusion of diverse beliefs and cultures as our family is multicultural.
Please know that we will devote our lives to caring, spoiling, and loving your child. You are changing our lives by blessing us with the greatest miracle. We have been waiting for this child for quite some time. We know God has a plan for all of us, and in our hearts we believe that his plan for us is adoption.
As you go through this process, know that we consider you an Angel sent to us, and that these two strangers are keeping you and will forever keep you in their prayers.
We commit to raising your child by reminding him or her of the selfless, courageous woman that you are. Whatever you chose your role to be in your child's life we will honor it. Rest assure, your child will know how much they are loved by you and their adoption story. We promise to include you with emails, letters, keepsakes, photos, videos, and visits if you so choose. You will forever be part of our hearts and your child's heart. Thank you very much for completing our family!
Sincerely,
Matt & Kathy
Favorites
Actor
Denzel Washington
Will Smith
Actress
Emma Stone
Jennifer Lawrence
Author
John Grisham
Isabel Allende
Book
The Rainmaker
House of Spirits
Cartoon
Simpsons
My little pony
Childhood Memory
Spending time on the lake water skiing
Going to the port early Sundays during summer with my dad to get the best fish
Childhood Toy
Baseball glove
My little pony
Children's Book
Green Eggs and Ham
The Tortoise and the Hare - (in Spanish)
Classic Movie
Braveheart
Ben-Hur
Day of Week
Any day that I'm not working
Sunday
Dessert
Tiramisu
Cheesecake
Disney Movie
Finding Nemo
The Lion King
Dream Car
1967 Chevelle convertible
Anything than can get me from point A to B
Dream Job
Bluefin Tuna Fisherman
Being a stay at home mom
Dream Vacation
Bora Bora
Bora Bora
Family Activity
Having our friends over on the weekend and enjoying a nice fire
Summer day on the boat and then sitting around the fire in the evening
Food
Chicken Wings
Peruvian
Form of Exercise
Running
Cardio - jogging
Fruit
Granny Smith Apple
Mango
Game
College Football
Any board game
Hobby
Collecting Records
DIY anything
Holiday
Thanksgiving
Christmas
Holiday Song
Sleigh Bells
Little Drummer Boy
Holiday Tradition
Christmas Eve Dinner
Christmas Eve Dinner
Ice Cream
Heath Blizzard
Salted caramel
Junk Food
Doritos
Cheeto puffs
Leisure Activity
Golf
Hiking
Magazine
Better Homes and Gardens
Memory with a Child
Going fishing with my nephew John and taking my nephew Taylor to Disney
Taking both my nephews John and Taylor to Orlando.
Memory with Spouse
Every Day
Our first date disaster. I got sick.
Movie
La La Land
Life is beautiful
Movie Munchie
Pop Corn
BunchaCrunch on top of popcorn
Movie Quote
"That's my boat"
Nobody puts baby in a corner
Movie Type
Anything except for horror
Romcom
Musical
La La Land
la la land
Musical Group
Aerosmith
The Beatles
Nursery Rhyme
Jack and Jill
Soldadito (Spanish)
Personal Hero
Pete Prekeges (Restaurant Owner)
My father
Poet
Edgar Allan Poe
Pablo Neruda
Quality about my Spouse
Patience
Supportive
Restaurant
Buffalo Wild Wings
Longhorn
Sandwich
Steak and Cheese sub
Chicken salad
Scripture
John 3:16
For we walk by faith, not by sight
Shopping Store
Addidas
Hobby Lobby
Song
Sweet Emotions
I'm Blue
Sport to Watch
Football
Football
Sports Star
Tiger Woods
Pele
Sports Team
Virginia Tech
Virginia Tech
Subject in School
History
History
Superhero
Iron Man
Wonder Woman
Thing to Cook
Anything
Baking - anything sweet
Time of Day
Quittin Time
Dinner time
TV Show
Street Outlaws
Any 80's Alf, small wonder
Type of Music
Old School Rap, Classic Rock, a little Country
Classic rock, Reggaeton, Spanish ballads
Vacation Spot
Cancun
Sun Valley Idaho
Video Game
Madden
Super Mario Bros.
Get in Touch
Provide more information, so American Adoptions can connect you with this family.
---