1-800-ADOPTION
Thank you for viewing our profile
If you would like to learn more about us, please call 1-800-ADOPTION (2367846), fill out the form at the bottom of our on-line profile page, or email us at bp_information@americanadoptions.com.
To revisit our on-line profile page and view our profile video at American Adoptions, simply use your mobile phone to scan the QR code on the right. We are looking forward to hearing from you!
Mel & Diana
Hi! Thank you for taking an interest in us and reading our profile. We appreciate your courage in looking toward adoption for your child. We feel humbled at the opportunity to be able to become parents through adoption. We want to build a meaningful connection and together look to the best interest of your child. We are so looking forward to meeting you!
About Us
Job
Insurance Broker
Accounting
Education
Bachelor's Degree in Economics
Bachelor's Degree in Political Economy
Relationship
Legally Married
Cultural Diversity in Our Lives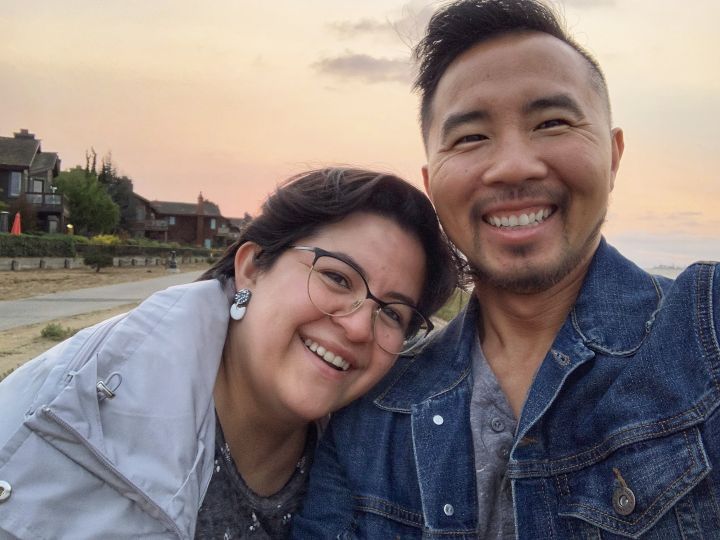 We are very culturally diverse - Mel is Chinese, but was born and raised in Manila, Philippines, and came to the U.S. when he was 10. Diana was born in Mexico and lived there until the age of 15. Mel knows Tagalog and Diana speaks fluent Spanish. Our families have many cultural traditions that we observe every year. Every Chinese New Year, we call and visit our family and pass out Hongbao, which are red envelopes given to children and young adults by older members of the family. Mel's mom makes traditional Chinese "tamales" that we share with the rest of our family and friends. Diana's Mexican culture is best reflected in her culinary skills. She loves to make traditional Mexican food for all to enjoy from chile verde, chiles rellenos, mole, etc. Both of our cultures emphasize the importance of family relationships and from there our two seemingly different families have found a lot in common.
Our bi-racial multi-ethnic relationship has given us plenty of opportunities to learn and appreciate each other's cultures. We celebrate all that we have in common as well as empathize and gain greater understanding when we encounter differences. We will raise our children to love and respect every person regardless of their race, religion, culture, or gender since we have all been made in the image of God. We are thankful we are surrounded by a broad community that is also very diverse so that our child can grow with a deep sense of security in being loved by who he or she is and feeling like he or she belongs.
Our Leisure Time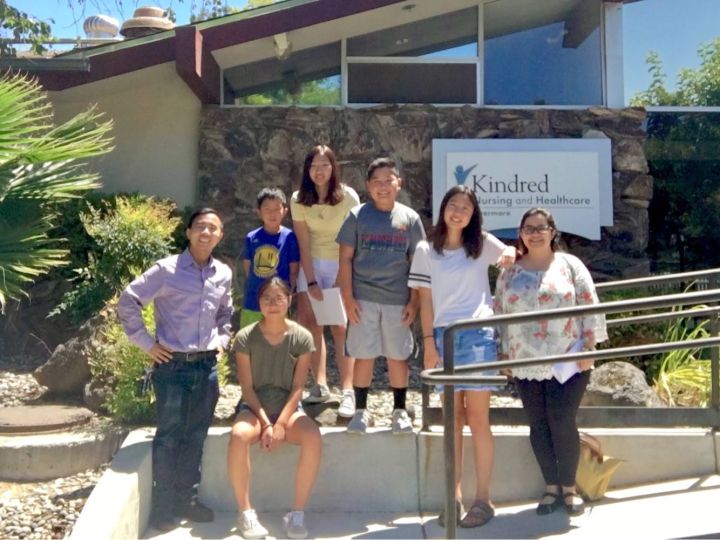 During our leisure time, we enjoy taking walks around the lagoon and the nearby scenic walkway that is next to the ocean. We love hosting friends over for dinner and board games. In the summer we love inviting our friends over for pool parties, and when days get chillier we love getting cozy in the living room and watch a movie with popcorn.
We both volunteer in the children's program at our church. We have been volunteering as mentors to children and youth for over 10 years and counting. We love the impact that we get to make on children and youths' lives by preparing fun and engaging activities for them each week to learn about God's love for them. We believe volunteering is very purposeful and meaningful as we see ourselves building something larger than ourselves when we give to others.
When we become parents, we look forward to sharing all the things we love as individuals, like Mel's love of economics and videography and Diana's love of books and plants.
How We Met
We met at church while volunteering as mentors for the youth. What stood out to Diana about Mel is how he quietly worked in the background, not drawing attention to himself. He was also the guy always behind the video camera making sure that special memories and great moments were recorded. Diana admired these qualities and wanted to get to know Mel more.
,p>After our first date, Diana flew to Mexico the next day to take care of her ill grandpa. Mel loved Diana's thoughtfulness, kindness, and compassion to put others' needs before hers. From there we saw we really complemented one another and we now have been married for four years.
Photos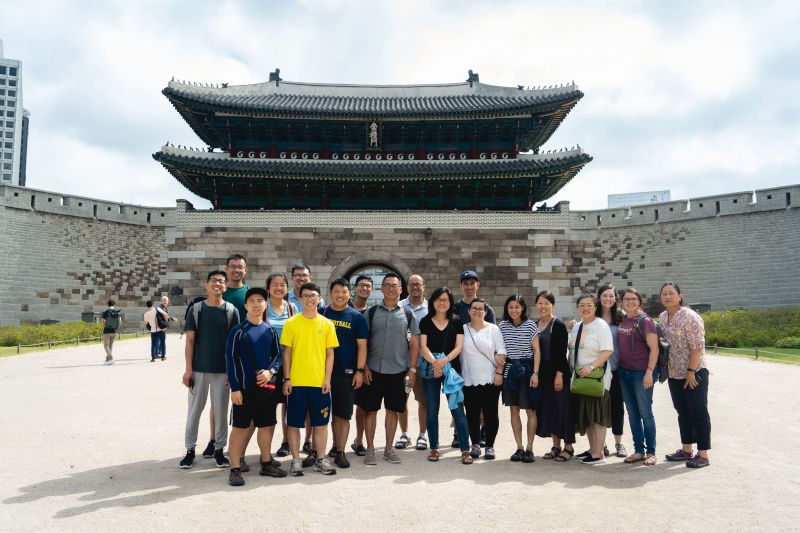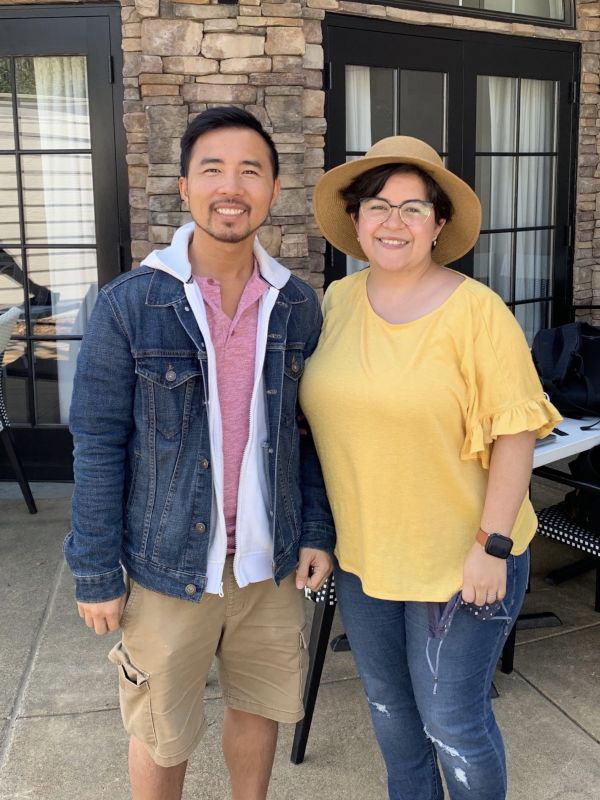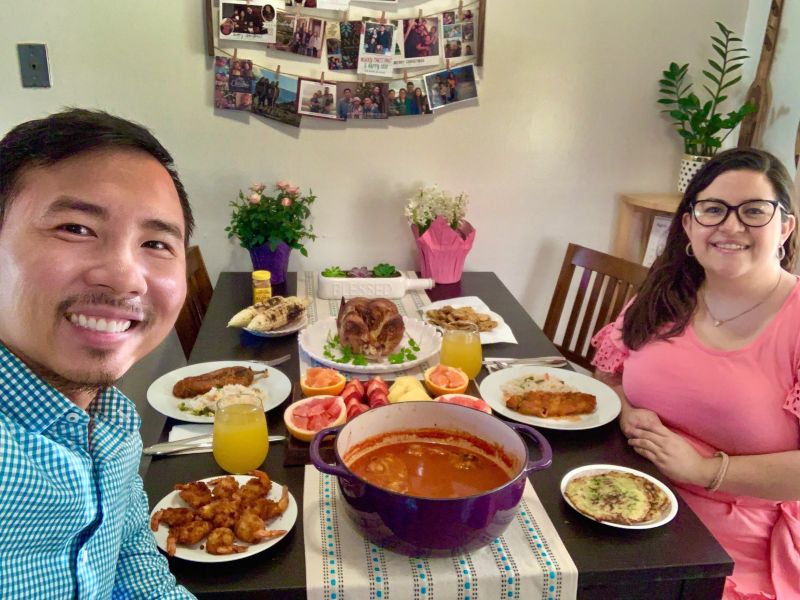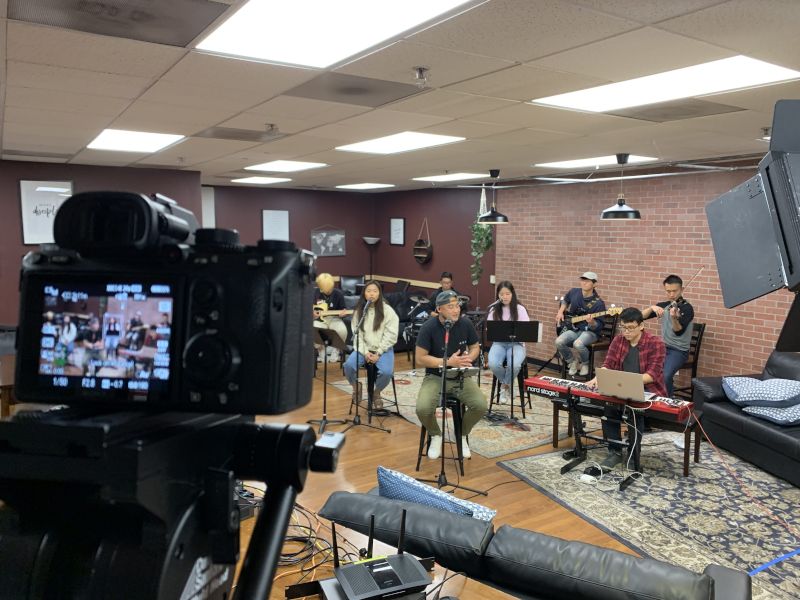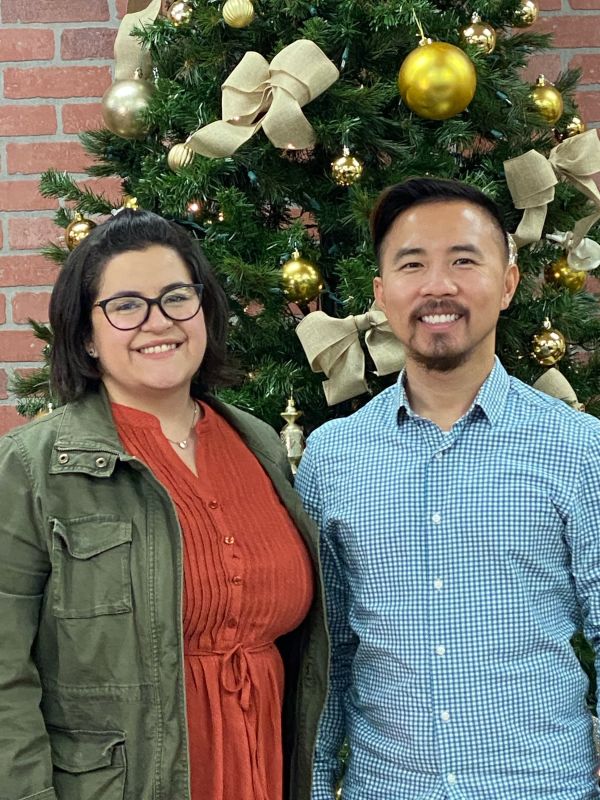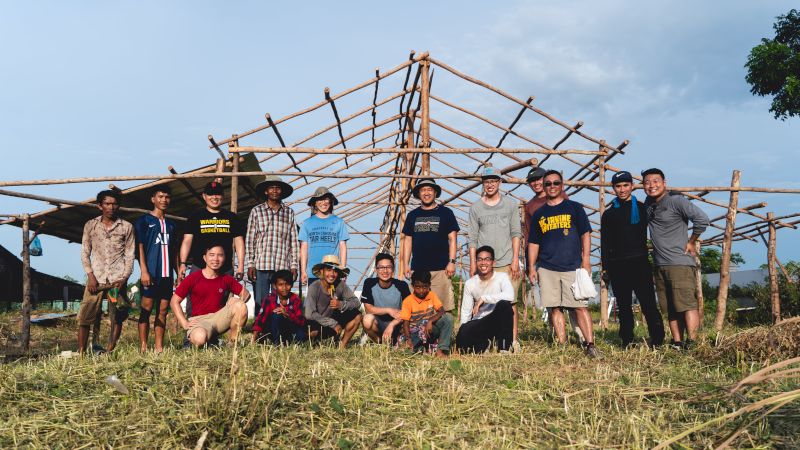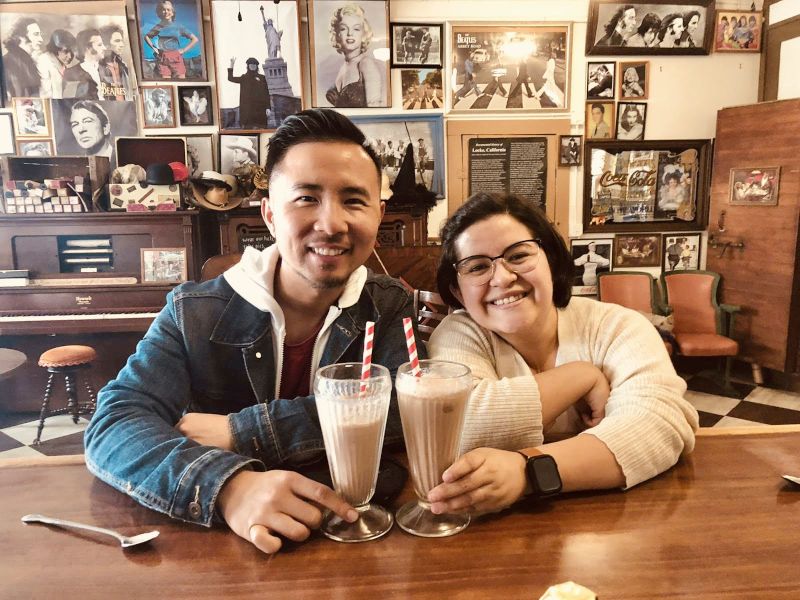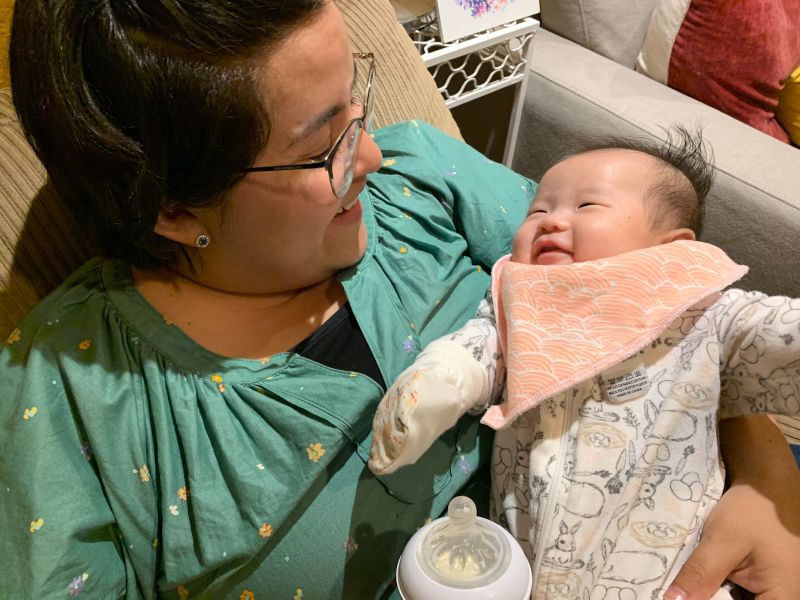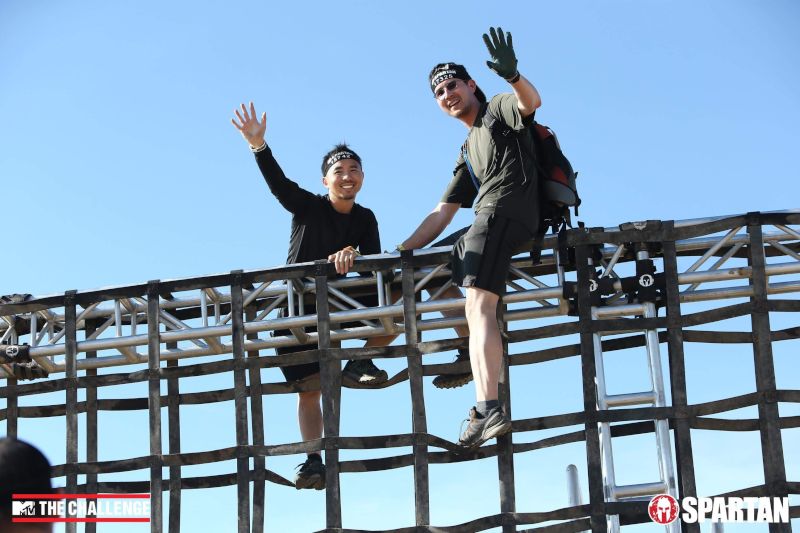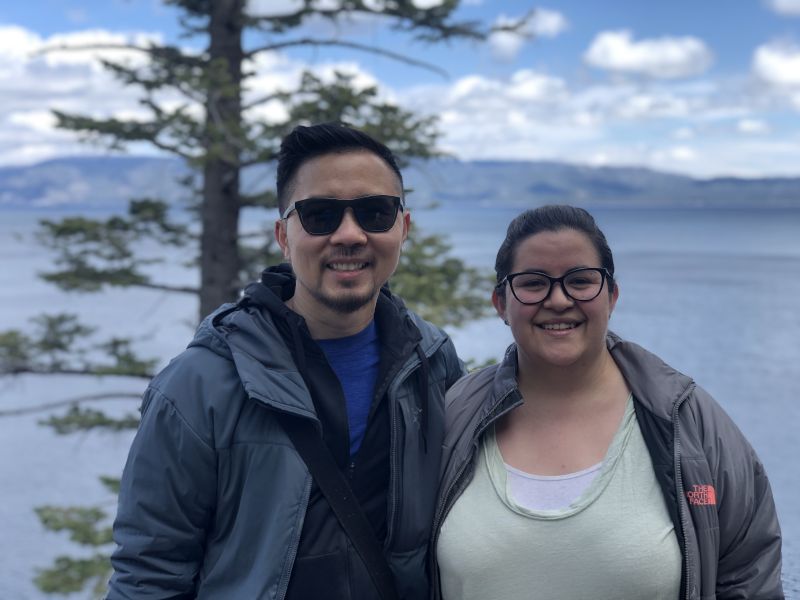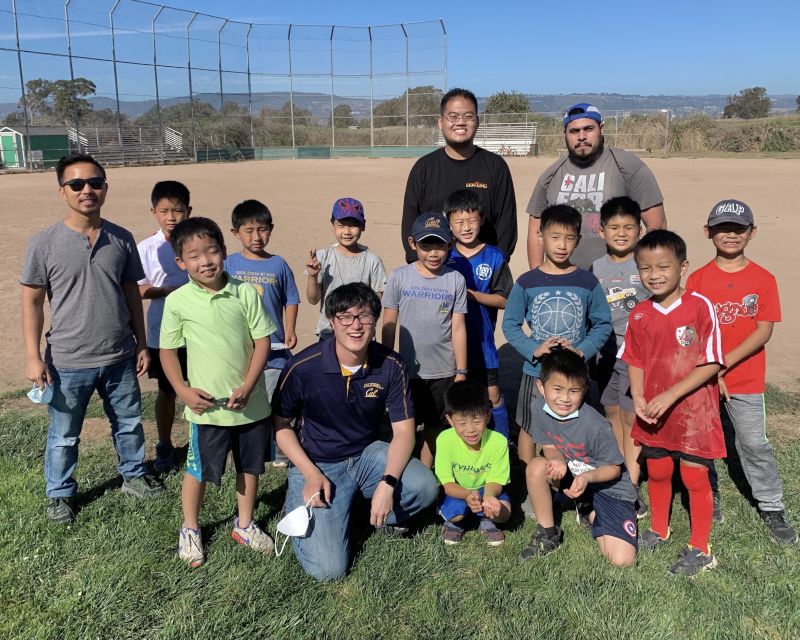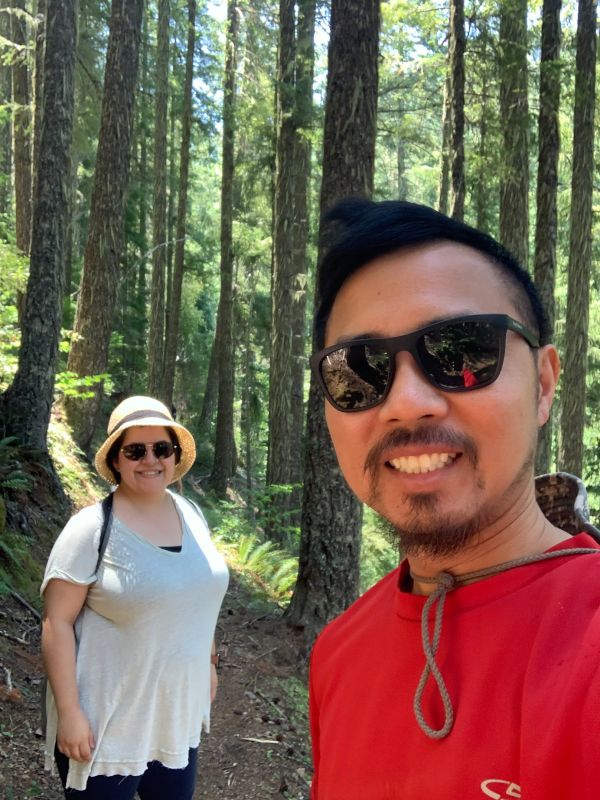 ×
1 / 12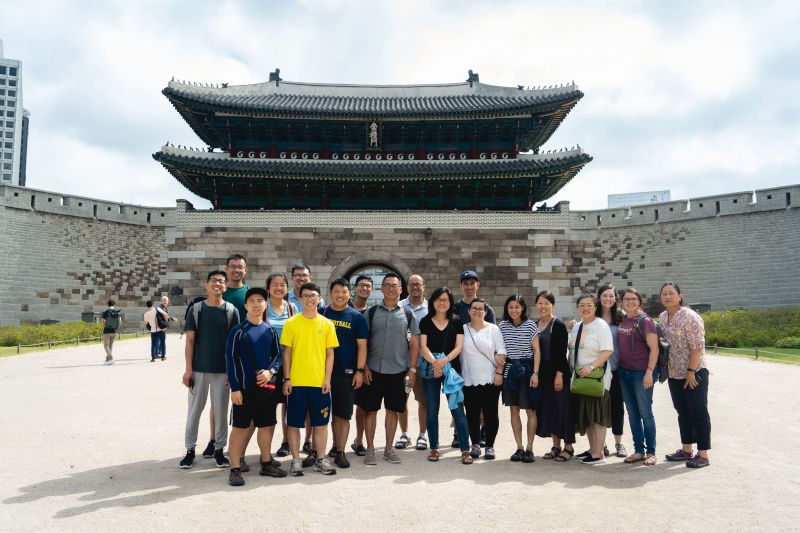 2 / 12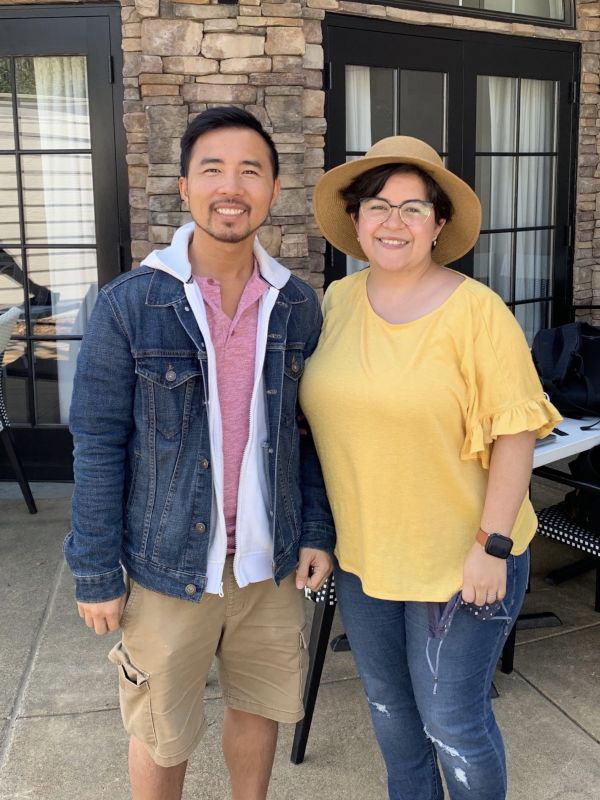 3 / 12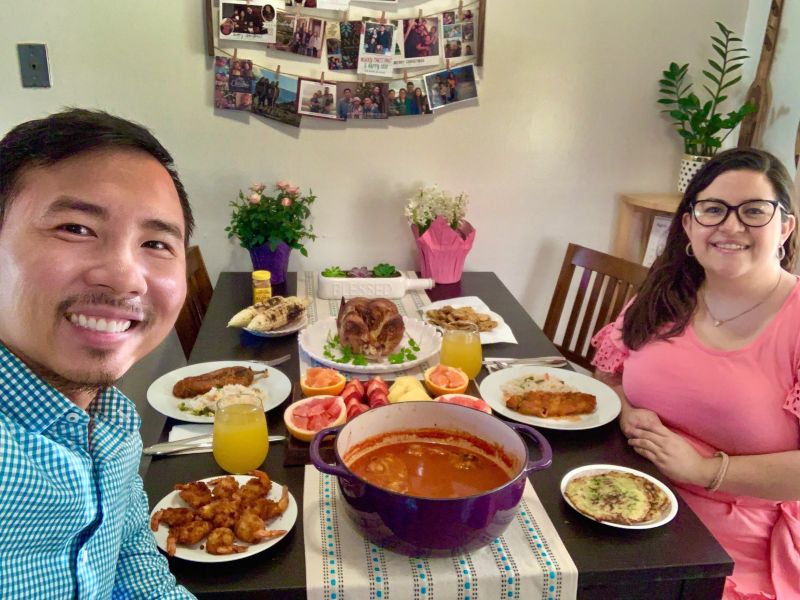 4 / 12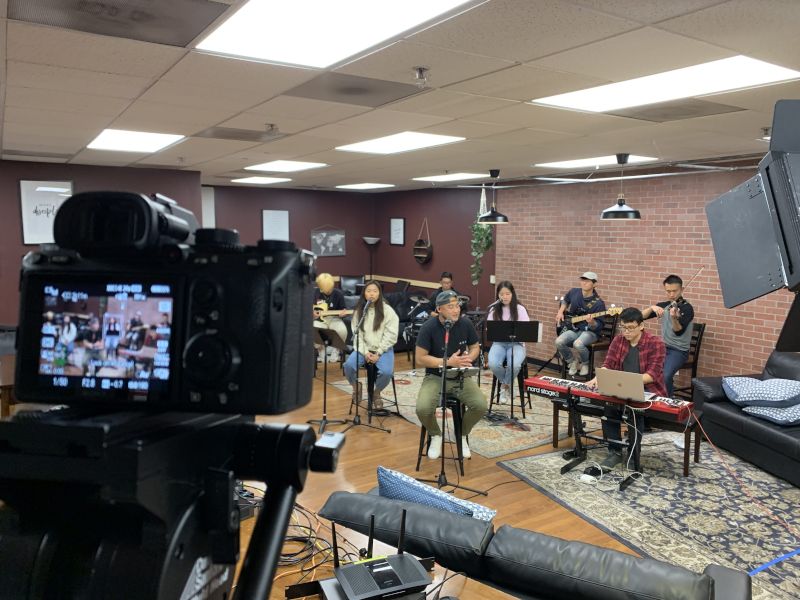 5 / 12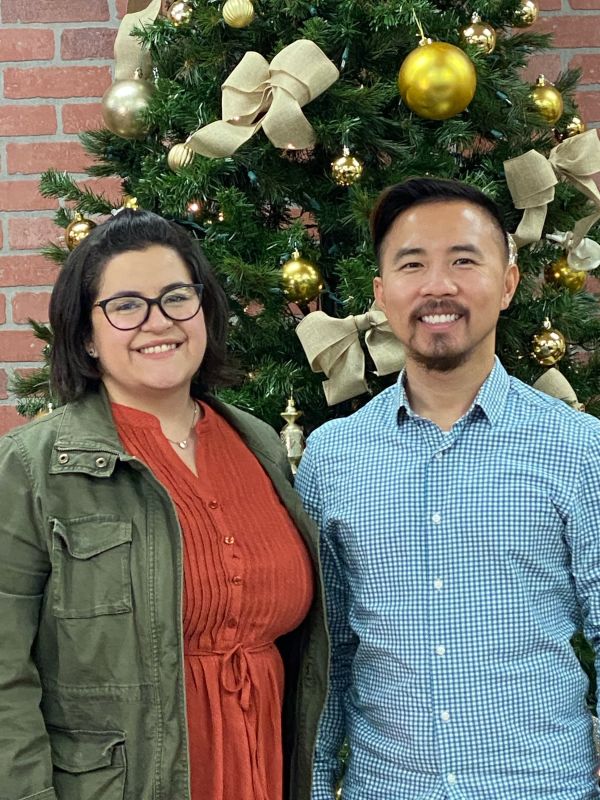 6 / 12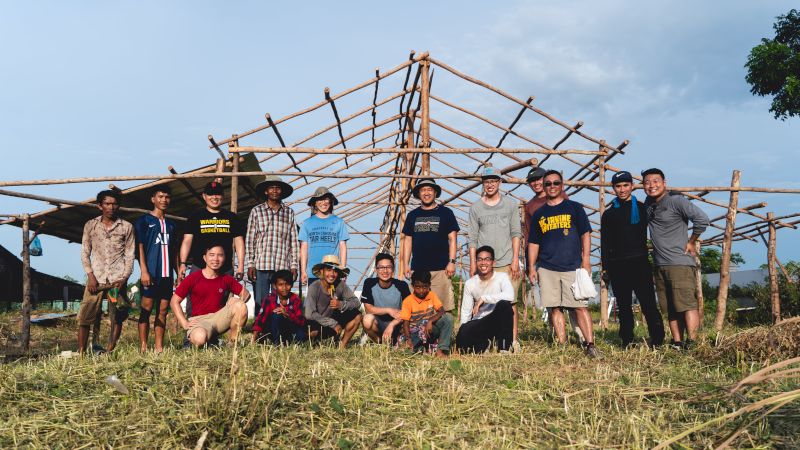 7 / 12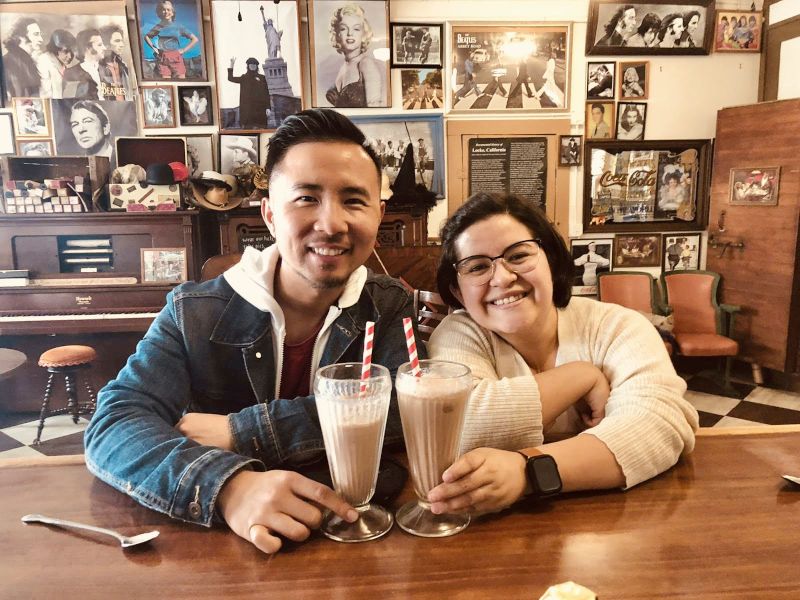 8 / 12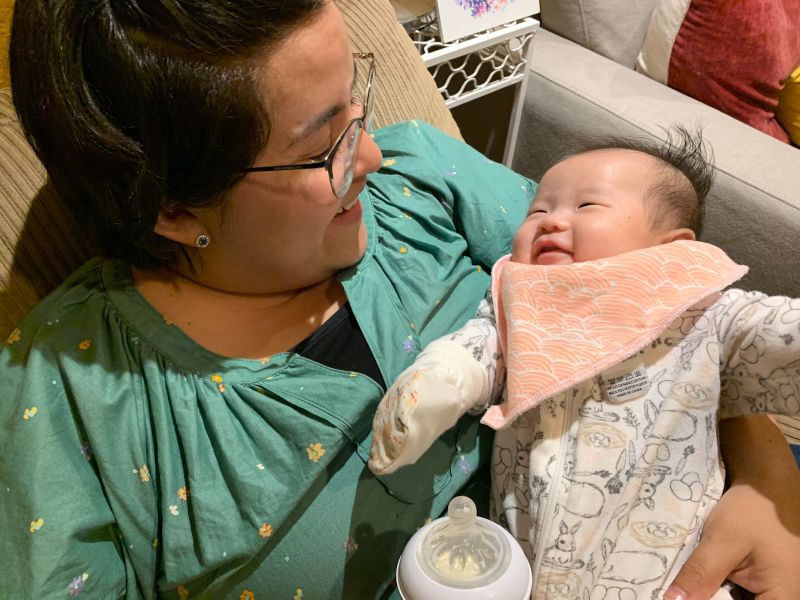 9 / 12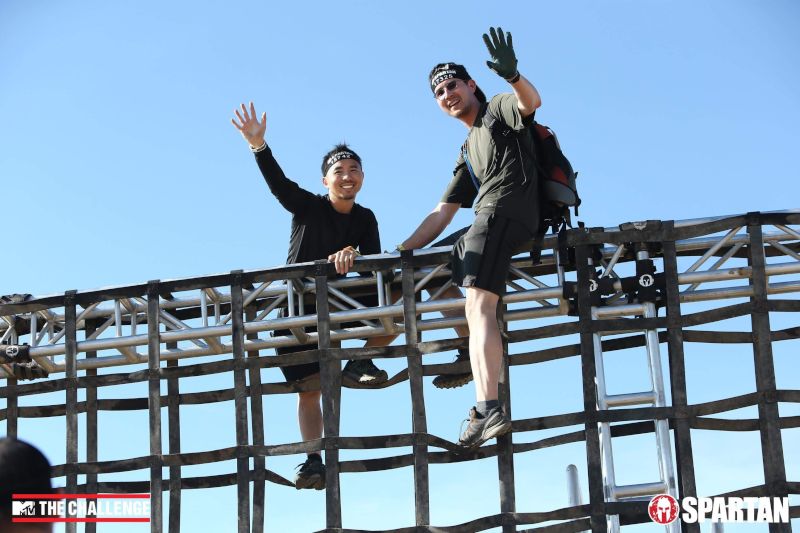 10 / 12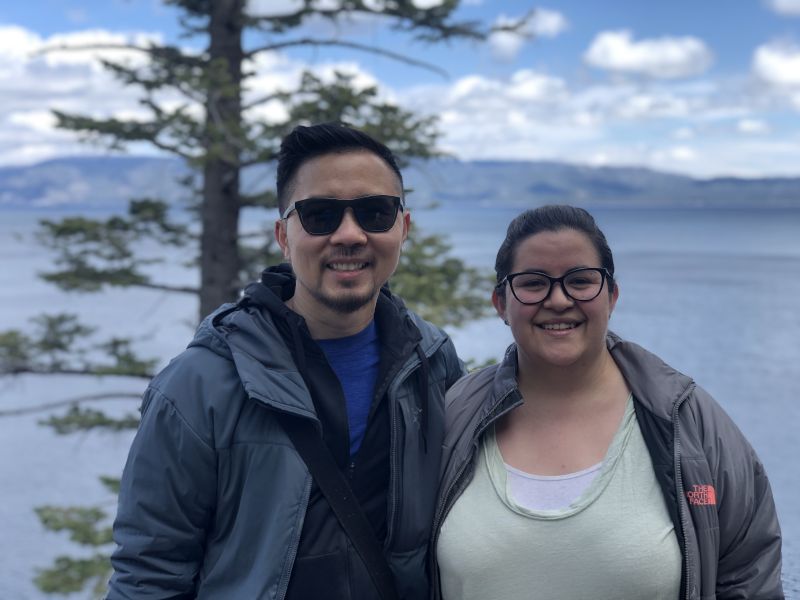 11 / 12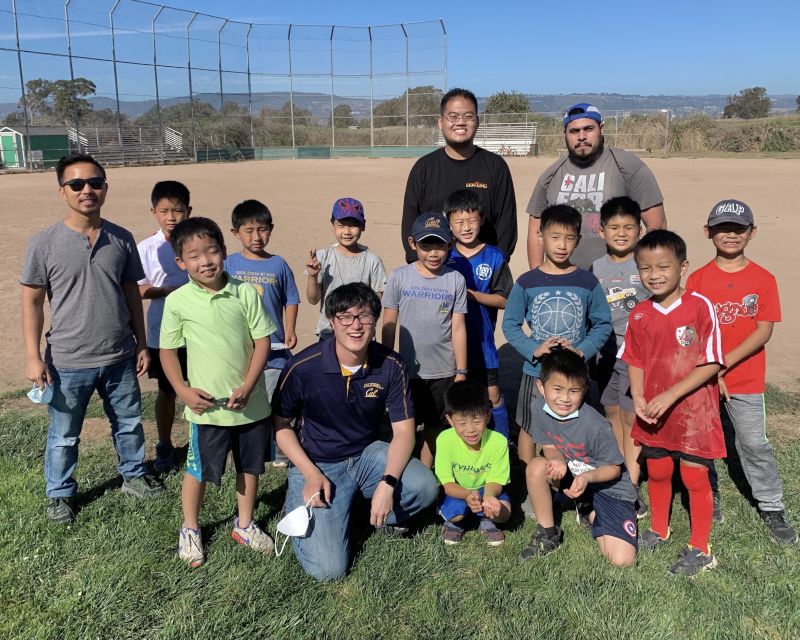 12 / 12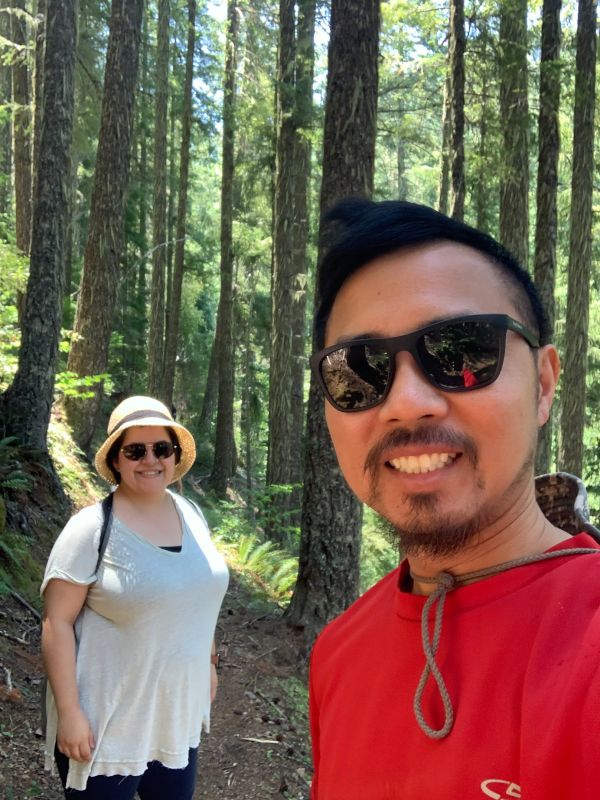 ❮
❯
Our House and Neighborhood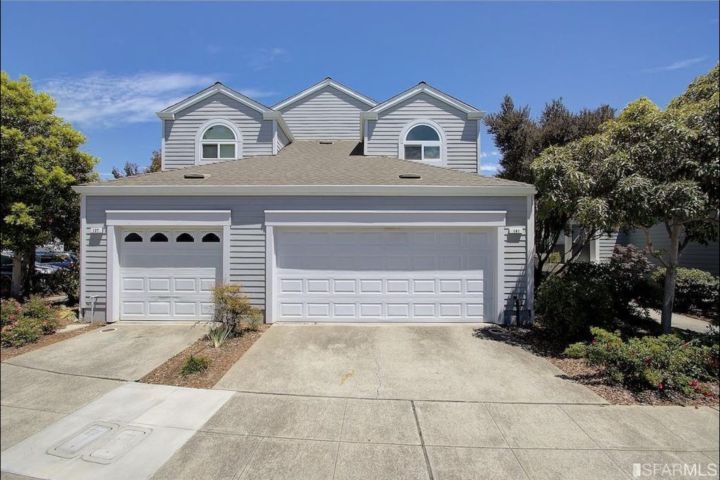 We live in a quiet, safe neighborhood in Bayfarm Island in Alameda. Our home has three bedrooms and three bathrooms with a balcony and a quaint backyard, and an open floorplan for the living room which gives plenty of space for play time.
We are a short walk away from the lagoon and a scenic bike and pedestrian walkway right next to the ocean. Many people come to this place to bike and jog. Diana loves to take walks in the afternoons to watch the beautiful sunsets with a view of San Francisco and the Bay Bridge. Mel loves to capture these moments with his camera.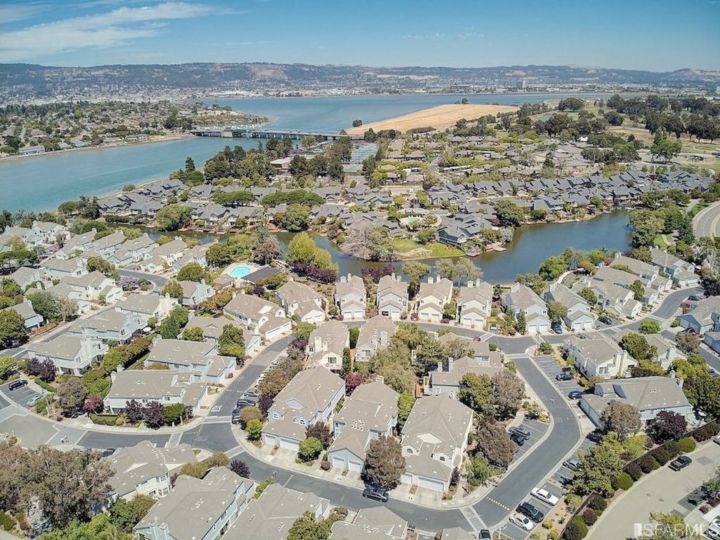 There are many young neighborhood children that come out to play together in the afternoons. The elementary school is within walking distance from our house and is among the top schools in the area. The heated community pool is also kid-friendly, maxing out at only 5 feet of depth. Many of our friends also live nearby with their babies, kinder, and elementary school-aged kids.
Annually through our church we have several kid-centric events like a Fall Carnival and a Christmas pageant. In the summer, there are fun academic, crafts, and sports camps that would we would be delighted to have the child be a part of.
Our Extended Families
Mel's family lives in Sacramento and Diana's family is in Los Angeles. We visit our families throughout the year. Our extended families get together to celebrate Thanksgiving and Christmas and we take our traditional extended family pictures each year.
Since we live in the Bay Area, we have grown in our church family that we have been a part of for the past 15 years. It's a close-knit community going through life's ups and downs together. This has become such a bedrock of support for us.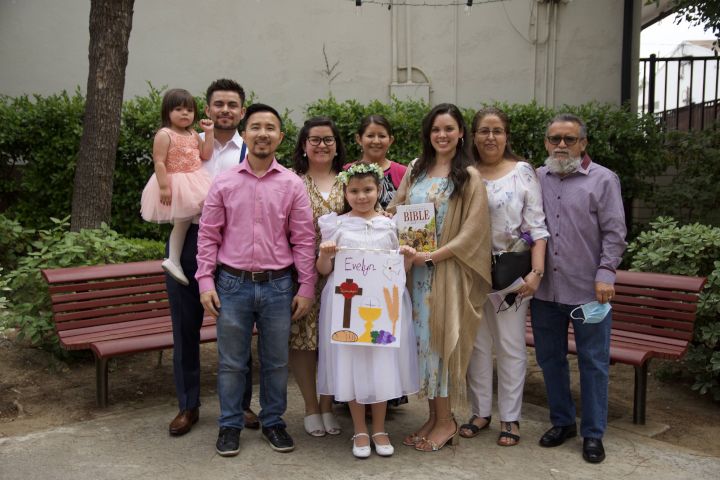 Before the last few days of summer were over, we invited our best friends to come over to our heated pool and we took their 4mo old to her first pool day. Diana got her set up with a flowery pink wet suit and a sweet ride on a pink floatie car. This is a snapshot of our lives. We connect with friends, seek opportunities to love our family and friends, and make wonderful memories for kids.
It takes a community to raise a child and we're so excited that a child in our family would be growing up with many people to call uncles, aunties, and cousins, not only from our own families, but also from our church, and that he or she will experience such a relationally rich life like we have.
From Us to You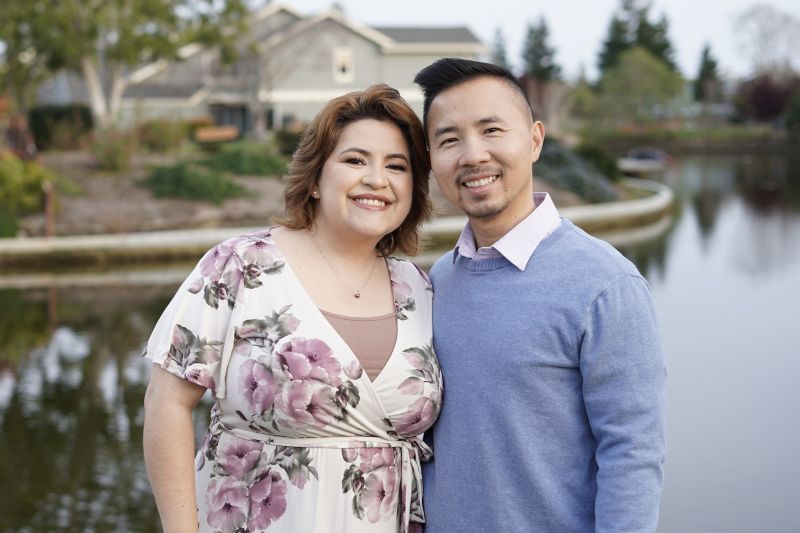 We can't even begin to imagine what you are going through. In this excruciatingly difficult decision, we want to say we are with you and your little one in our prayers. We also want to express our empathy and support in the decisions that you make. We are humbled and thankful that you are taking time to read our profile and to potentially consider us to be adoptive parents for your child.
We want to share a bit more about us with you and we hope one day to meet you and get to hear your story as well, if you would so desire to share.
Mel works as an insurance broker and Diana work as an accountant. Though our jobs seem cut and dry, we are far from that at home and with our family and friends. The busyness of our lives comes from having large extended families, many close friendships, and volunteering in our local church in children and youth programs for over 10 years. For us God and people come first in our lives. Mel is really calming, reliable, and is a stable presence to all the people in his life. He is generous with his time, talents, and resources to help people in whatever the need may be. He also can't help but to share and teach the things he loves. To all our nephews, Mel is the favorite uncle for his ability to bring fun and laughter to young children and youth alike. Diana has a warm, personable, and strengthening presence. She too is considered the favorite auntie by her nieces and nephews, and many of our friends' children. Even mundane moments can feel like an adventure with her because of her fun-loving nature. We are blessed to have tight knit relationships where we know can offer a child so much, not only by what we can give, but by the strength of the community that we are surrounded with.
We have been married for 4 years and our marriage has grown stronger and sweeter each year as we've grown together in our union. Shortly after we got married, Diana was diagnosed with two hormonal issues that affected our ability to become parents. We pursued various treatments but they were not successful for us. While this reality was hard, we received a lot of help and support from our families and friends, which has helped us trust that there would be something good that could come from even these circumstances. It was then that we began to look toward adoption as the path for us to begin our family. While we dated, we would talk about how many children we wanted to fill our home. Now we are so appreciative of the miracle that one new life is. Our commitment to you is to provide a safe, stable, and loving environment for your child to thrive in. You can rest assured your child will have unconditional love and we, along with our families and friends, will create exciting experiences and fun adventures to build up a happy childhood for him or her. We will build up your child to grow as a person of character, values, and integrity.
We look forward to embracing you into our family and accept any continual involvement that you chose to have with your child. We will be happy to provide you with photos, letters, and emails if you desire. Your child will know how much you love him or her by what you did to provide for him or her through adoption.
We would be delighted and would feel honored to be entrusted with your child. And we would be beyond thankful for your courageous and selfless act. In the meantime, please know that we are praying for you as you walk through this journey.
With love,
Mel & Diana
Favorites
Actor
Chris Pratt
Patrick Stewart
Actress
Sandra Bullock
Octavia Spencer
Animal
Eagle
Otters, guinea pigs, kittens, and dogs
Author
J.K. Rowling
C.S. Lewis
Book
Harry Potter series
The Hidding Place
Childhood Memory
Building legos with my brothers
Eating chocolate ice cream with my dad on a winter evening
Childhood Toy
Legos
Rollerblades
Children's Book
Dr. Seuss
The Mysterious Benedict Society, Harry Potter series, and The Chronicles of Narnia
Classic Movie
It's a Wonderful Life
A Christmas Carol
Day of Week
Saturday
Friday or Sunday
Dessert
Halo halo (filipino shaved ice)
Flan & chocolate garnache
Disney Movie
Toy Story
Frozen
Dream Vacation
Europe
Philippines
Family Activity
Road trips
Eating all together
Flower / Plant
Jasmine
Any, I love flowers and plants!
Food
Fried chicken
Mexican, Korean, and Sushi
Form of Exercise
Biking
Swimming and walks along water
Fruit
Mango
Guavas and pomegranates
Game
Monopoly
Splendor (board game)
Hobby
Making movies, biking
Taking care of plants, listening to audiobooks
Holiday
Christmas
Christmas
Holiday Song
Joy to the World
Hark the Herald Angels Sing
Holiday Tradition
Yearly Christmas photos and Secret Santa
Taking the Christmas picture during Thanksgiving Dinner
Ice Cream
Ube and rocky road
Chocolate
Junk Food
Flaming Hot Cheetos
Potato chips with hot sauce
Leisure Activity
Movies and popcorn
Taking a nap
Memory with a Child
Laser tag
Taking my friend's children swimming for the first time
Memory with Spouse
Visiting the Philippines for the first time
Our first visit to the Philippines
Movie
Fifth Element
The Shawshank Redemption
Movie Munchie
Theater butter popcorn
Simply salted popcorn with hot sauce
Movie Quote
"With great power comes great responsibility." Uncle Ben (Spiderman)
Movie Type
Action & Drama
Superheroes and Action
Musical
Les Miserables
Les Miserables
Nursery Rhyme
Bahay Kubo
Jesus Loves Me
Olympic Event
Boxing
Gymnastics
Quality about my Spouse
Thoughtful & loving
Patient & self-giving
Quote
"He is no fool that gives what he cannot keep to earn what he cannot loose." Jim Elliot
Restaurant
Jollibee
Cholita Linda (Latin food)
Sandwich
McRib
Fried Chicken
Scripture
"The Lord is my Shepherd, I shall not be in want." Psalm 23:1
Song
"I can only imagine" by MercyMe
Storyteller by Morgan Harper Nichols
Sport to Play
Badminton
Soccer
Sport to Watch
Soccer & boxing
Soccer, basketball, volleyball, and football
Sports Star
Manny Pacquiao
Lionel Messi
Sports Team
Golden State Warriors
Subject in School
Economics
Languages
Superhero
Ironman
Wonder Woman & Black Widow
Thing to Cook
Ribs
Chile verde
Tradition
Thanksgiving dinners
In our family we kiss on the cheek to say goodbye before we leave the door
Type of Music
Rap & classical
I like most types of music
Vacation Spot
Philippines
Small towns to explore
Get in Touch
Provide more information, so American Adoptions can connect you with this family.
---