1-800-ADOPTION
Thank you for viewing our profile
If you would like to learn more about us, please call 1-800-ADOPTION (2367846), fill out the form at the bottom of our on-line profile page, or email us at bp_information@americanadoptions.com.
To revisit our on-line profile page and view our profile video at American Adoptions, simply use your mobile phone to scan the QR code on the right. We are looking forward to hearing from you!
Matt & Molly
We are beyond excited to be on this journey of adoption again. We recognize that this comes with many emotions and challenges, but we know that the journey is worth it. We have taken this path knowing that our main purpose is to provide a child with unconditional love, endless support, and ample opportunity. We want to share this journey with you and provide a life for this child that is filled with happiness and love!
About Us
Job
Section Manager
IT Manager
Education
Bachelor's Degree in Public Health
Bachelor's Degree in Kinesiology
Relationship
Legally Married
Our Adoption Story
We have been so fortunate to have been selected to raise our son Crosby through adoption. The adoption process to us is very special, but of course it is a complicated and complex process that has a lasting impact on everyone who is involved in this journey. When it comes to adoption we understand that we, as adoptive parents are the luckiest people in the process. Since adopting our son Crosby we have come to understand that we owe everything in the world to ensure that he is given every opportunity to grow and to be himself. We also have grown to gain perspective of how difficult this process can be for the birth family. We work every day to incorporate our son's birth family into his life. We regularly talk about his adoption, speak positively about his birth family, and take direct action to communicate and build relationships with his birth family. We speak with his birth family every month through FaceTime, share weekly text messages and photos, and we also have a shared photo album that we populate multiple times each week to share with his birth family. We will always be open to talking to and seeing our children's birth family. We know that without you, none of this would be possible. Our devotion to our children is equal to our devotion to showing you respect and love as we grow!
Our Adventures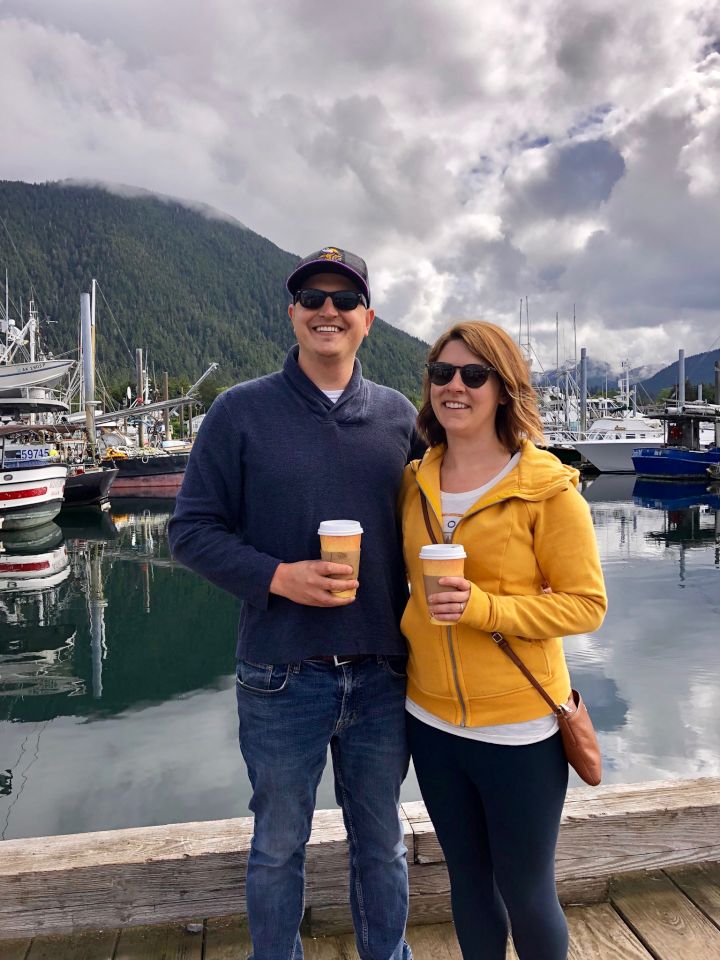 There isn't anything we like more than traveling and exploring! Whether it is exploring our home town or traveling around the world we are always trying to learn new things about people and places. Every year we try to take a week long trip to Alaska and explore the beautiful islands, streams, and mountains. We take trips out on the ocean fishing in search of big salmon and halibut every time we are up there. We also have become hooked on traveling in Europe. We have got to explore cities like London and Paris over the past few years. Doing this has allowed us to learn about different cultures and realize how much people all over the world have in common. Our child will become part of our adventures exploring new places and meeting new people as they see the world. During an average week our family gets out exploring by hiking state parks around our home. We often hike a small area called Gibraltar Natural Area that has amazing views, especially at sunset. We sometimes even stop at the peak to enjoy a picnic as a family. We are an active family that loves to get up and move. Many weekends we travel north to Minnesota or northern Wisconsin to spend time at a cabin with our family. There we continue our adventurous spirit with many hikes, fishing trips, and boat rides.
Cultural Diversity
We understand that there is a strong possibility that if you are reading this you are of a different race and/or ethnicity than us. We could tell you that we understand how you must feel and that we will make sure that our cultural differences will not pose complications as we go through this process. That however, would not be truthful. We recognize that we have vastly different life experiences and worldviews that have shaped who we are. The only thing we can provide you is the assurance that we believe that everyone, regardless of their cultural differences should be treated equally with respect and dignity. We will do our best to introduce our children to their heritage and cultural origins. Having a transracial family through the adoption of our son Crosby has made us engage more with a diverse community and community organizations that offer exposure and education to us as a transracial family. We believe with our whole hearts that race and ethnic diversity should be celebrated! We will provide love and support for a child of any race or ethnicity, with an understanding that learning and educating ourselves is never over. It will always be a constant pursuit to ensure we are able to provide understanding and support to a child as they become curious about their culture and birth family. Our unconditional love will be our guiding light as we recognize we always have more to learn!
Photos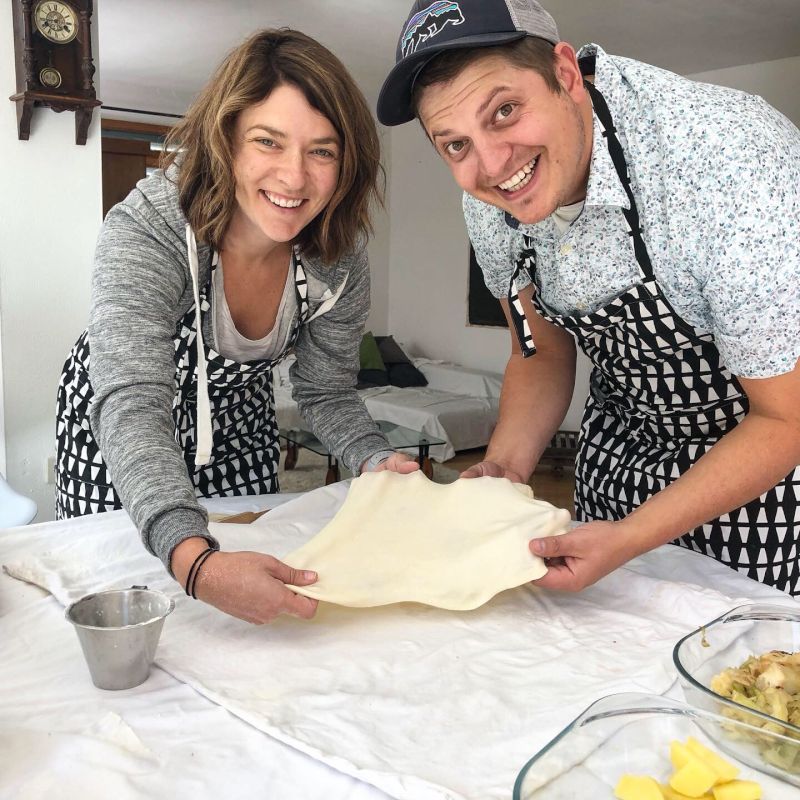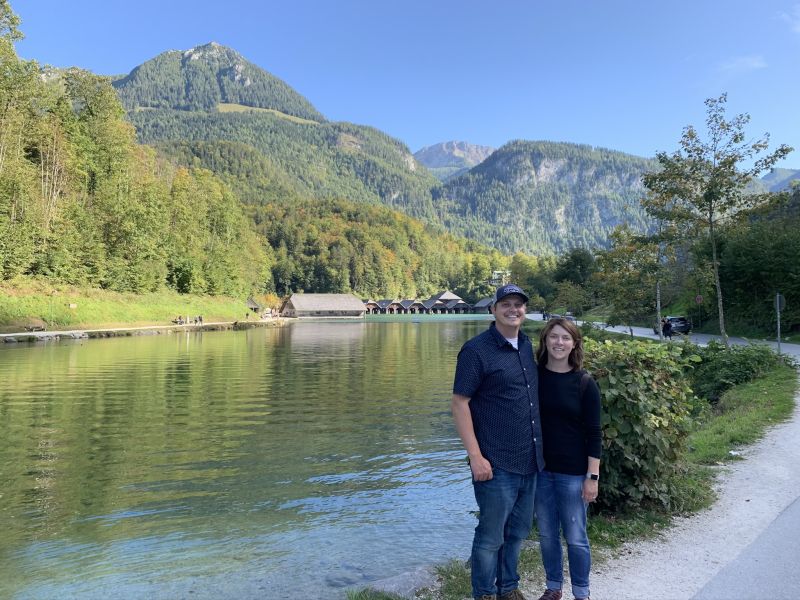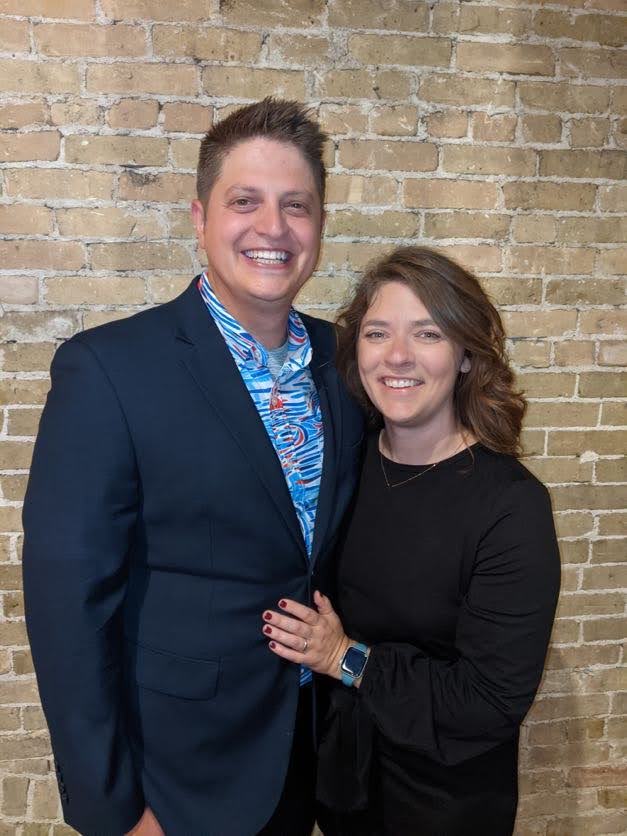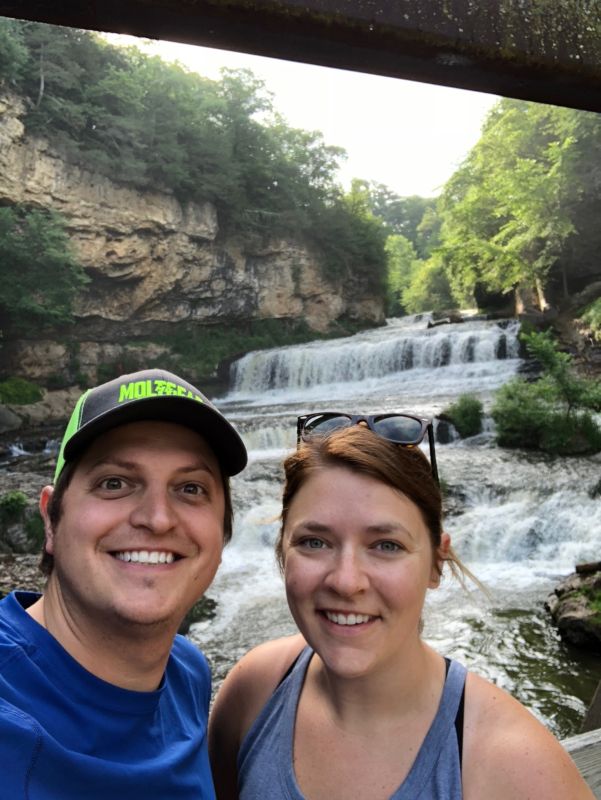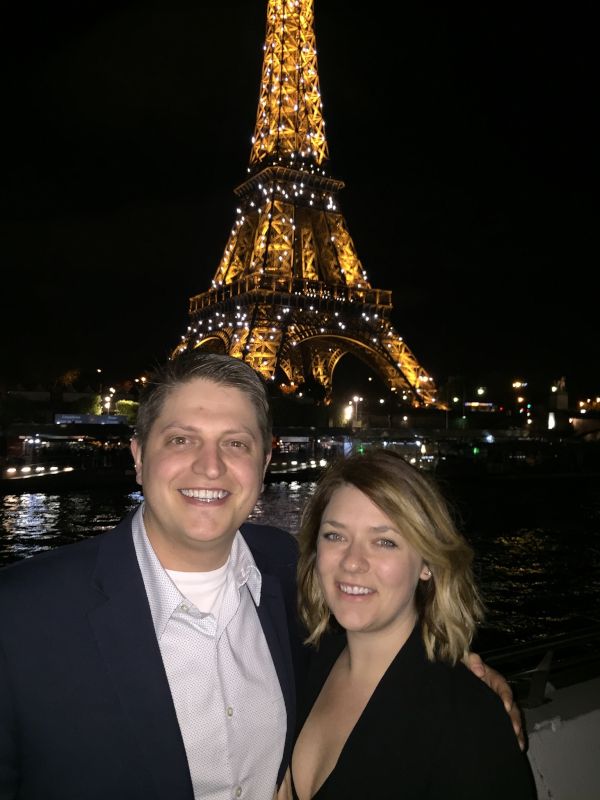 ×
1 / 12
2 / 12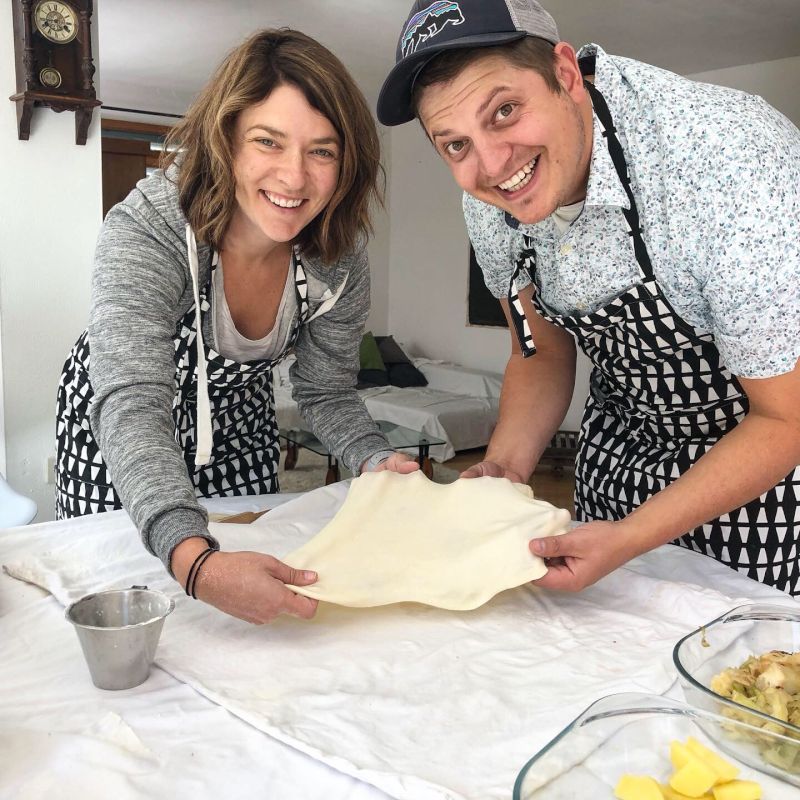 3 / 12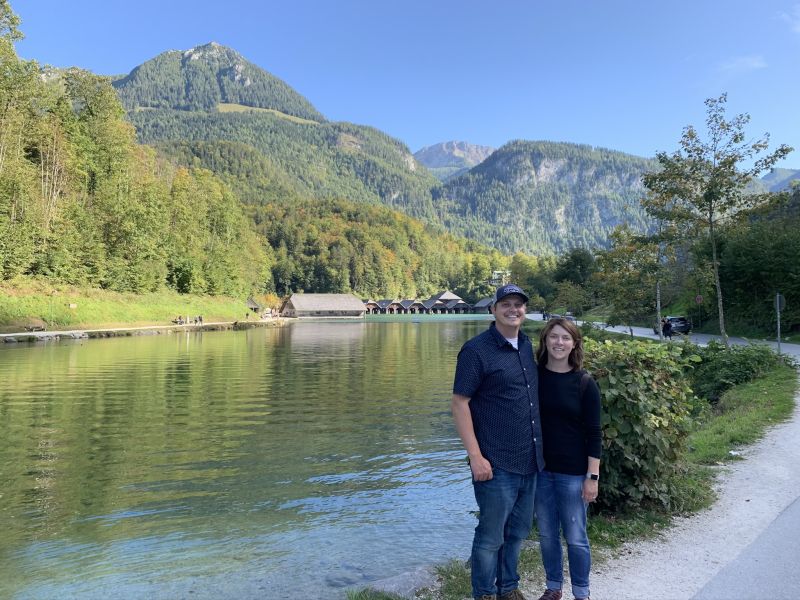 4 / 12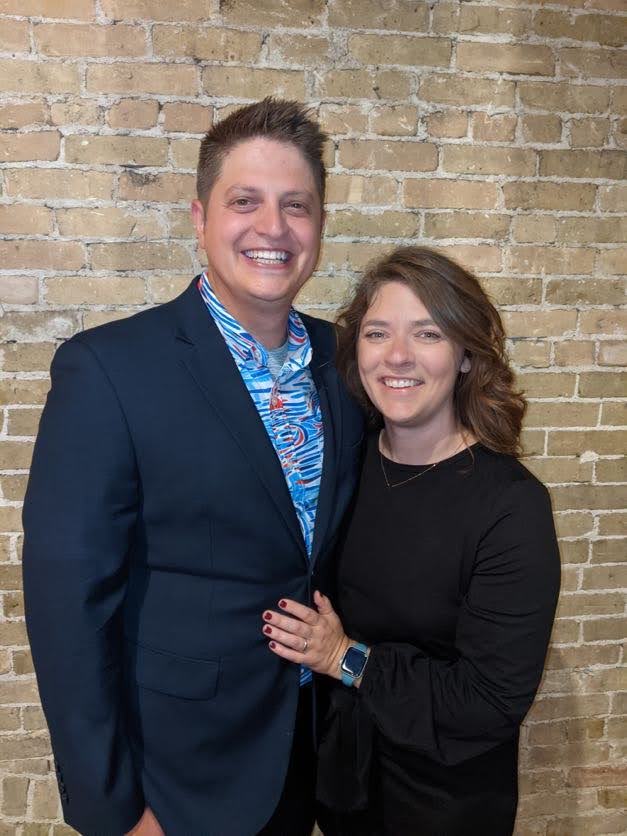 5 / 12
6 / 12
7 / 12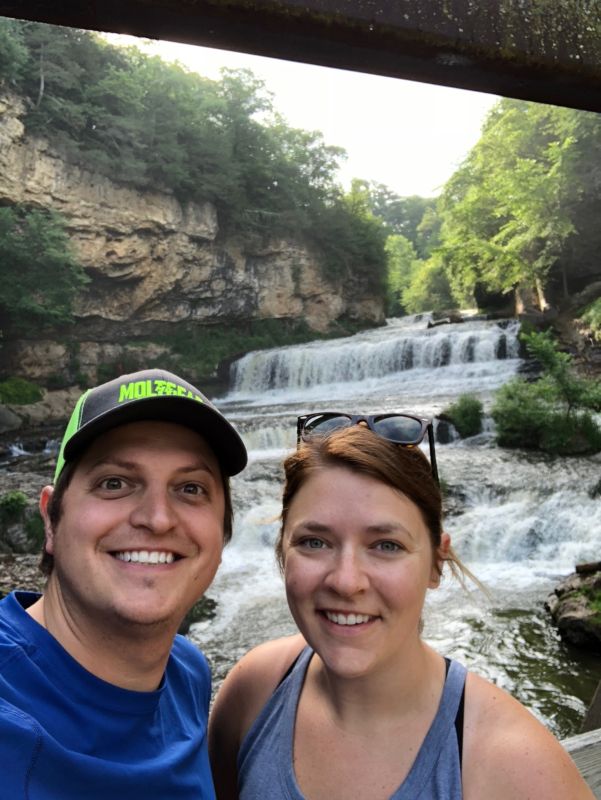 8 / 12
9 / 12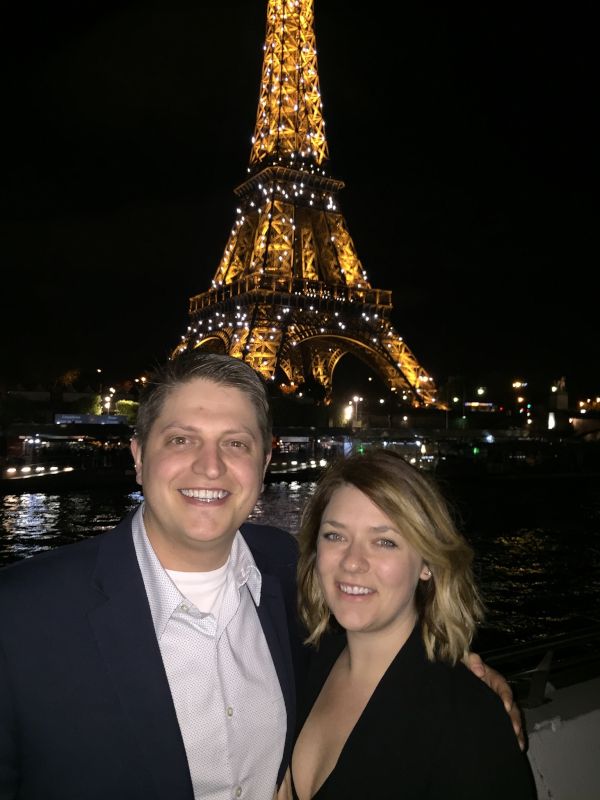 10 / 12
11 / 12
12 / 12
❮
❯
Our House and Neighborhood
We live in a quaint neighborhood called Harmony Grove. Our house has a large yard that connects to a forest. In the spring we are greeted every morning by singing birds and chirping crickets. We often eat outside on our deck while we watch deer and other wildlife walk through our yard in search of their dinner. The house is located within a mile of four different parks that have all been updated with new equipment in the last years. One of the parks has a baseball field where most nights in the summer it is filled with the sound of laughter as kids play in the local rec leagues. The house is also directly across from Lake Wisconsin, a large lake that we use for fishing and boating. Within a few miles we have wonderful hiking trails that we frequently use to get our exercise and walk Sammie. Our town of Lodi has a wonderful outdoor community pool. The pool is located in the center of town and is full of fun things for families and children to do. We spend hot summer days with our son Crosby enjoying the water. We swim, slide and climb the playground equipment until we are ready for a sweet treat. Not too far from the pool there are multiple ice cream shops which require a ferry ride to access. We hop on the ferry which takes us across the lake and treat ourselves to our favorite ice cream treat before heading home.
Our Extended Families
Our family is excited for our adoption opportunity and looks forward to welcoming a new addition into our fun family.
Molly's family lives nearby and we are fortunate to do a lot with them. Her brother, Jered, lives only five miles away with his wife Laurel and three young kids (Henry, Joel and Claire). Matt enjoys having his nephew Henry close by so he can take him fishing. We love spending time with H-man and Joel hiking the trails. Our son Crosby and Claire are about the same age and love to play together. Every year after Thanksgiving, Papa Dan and Grandma Kathy take the family "Christmas Tree Hunting." The kids ride on a horse drawn sleigh and give Santa their Christmas list before we cut down trees and drink hot chocolate.
Matt's sister, Karen and her husband Nathan, live in Minnesota with their three kids, Chayden, Chloe, and Gretchen. We spend a lot of summer weekends visiting them at Grandpa Tom and Grandma Beth's cabin. The cabin is full of fun things to do like boating, swimming, fishing, and water skiing. Our time spent with the kids is spent outside exploring and playing in the lake. Matt's parents always spoil the grandkids with boat rides to the candy shop across the lake.
Our parents take a lot of joy in being grandparents and are thrilled that they will have another to take to the zoo or the movies, and have them over for fun slumber parties!
From Us to You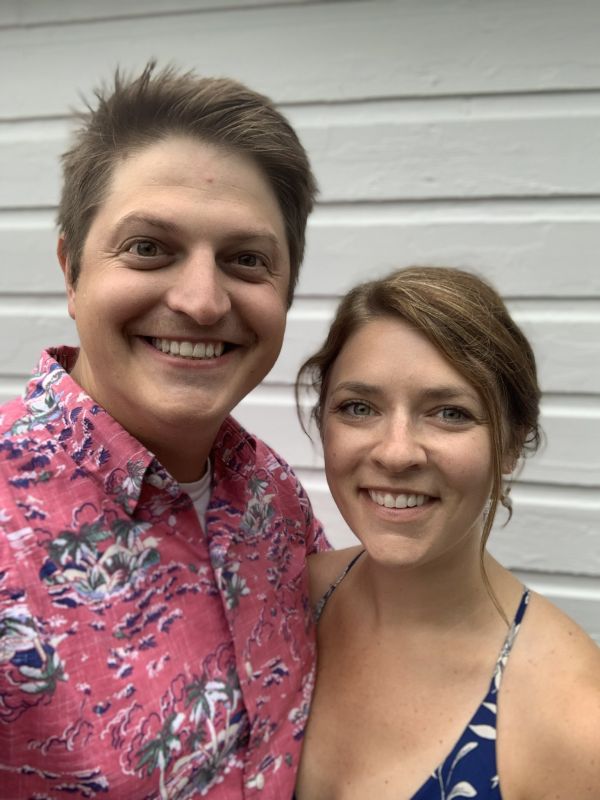 We met in college and got married four years after graduation, in 2014. After getting married our focus was on building a family and careers, as well as getting out and traveling the world. We consider ourselves travel enthusiasts and love to see new places and meet new people. Our path to building our family led us to adoption. In 2020 we were blessed with the birth of our son, Crosby. We have loved every minute of being parents and are beyond excited about adding to our family.
Currently, Molly works as an IT Manager for a healthcare organization. Her job provides her with great benefits and flexibility to work from home during the week. While Molly enjoys her work and the ability to use her skills in a professional setting, she looks at work as a means to live a fulfilled life. Molly cherishes time spent with Matt, as well as family. She has a zest for life that keeps her positive and always looking for something new, fun, and exciting.
Matt is a manager with the Wisconsin Department of Agriculture and oversees people who protect food safety and public health. He is an avid outdoor enthusiast and loves to be outside fishing, hunting, or hiking. He always tries to find the best in everyone and loves to engage people in conversation to learn more about people from all walks of life.
After years of trying to have kids we discovered that the stars were not aligned for us to realize our dream of a family biologically. Once some time settled it did not take long for us to become excited about the prospects of building our family through adoption. It is our belief that all children deserve to be loved and cared for. When our son was born it was the happiest day of our lives! Knowing this kind of love only made us want to add another child to our family.
As we have done with our son, we want to involve the birth family throughout this child's life. We promise that we want to have a relationship with you, communicate with you, and involve you in this child's life so you can see them grow and be assured that they are getting the love and support we previously promised. We believe your involvement is important to not only the growth of the child, but also our growth.
Your bravery and strength that has brought you to this point is something that we can only try to understand. We not only want what is best for the child, but we deeply care about you and your feelings. This child will only hear positive things about you and your unselfish decision to choose adoption, that your choice was an act of love. We hope that through building a relationship with you that everyone in this process can be lifted up and strengthened together!
Another thing we will promise you is that regardless of the race or ethnicity of this child we will love it unconditionally. Diversity is something that should be celebrated! We promise to incorporate your culture in the child's life and positively teach them about where he/she came from. Without knowing where you came from, it is difficult to know where you are going!
We would be honored to be chosen to raise this child and provide them a life filled with love, laughter, and happiness. We are adventurous people who are active and always getting outside to see the natural world. Our children will be along with us as we explore the outdoors to learn about the environment and nature. We spend a lot of time with family and friends to celebrate birthdays, holidays, and life. Our children will be family and they will be part of all of our celebrations. Most importantly our children will be loved and respected each and every day!
We are so excited to become parents again and be able to share our values and love with another child. We thank you so much for taking the time to read our profile. We wish you love and respect.
Matt & Molly
Favorites
Actor
Kevin Costner
Christoph Waltz
Actress
Jennifer Lawrence
Mindy Kaling
Author
JK Rowling
JK Rowling
Book
North American Fisherman
Harry Potter
Candy Bar
Reese's Peanut Butter Cup
Twix
Cartoon
Motown Magic
Daniel Tiger
Childhood Memory
Fishing at the cabin
Christmas tree hunting
Childhood Toy
Fishing Pole
American Girl Doll
Children's Book
I Promise
All The Ways to be Smart
Classic Movie
Dances With Wolves
Forrest Gump
Disney Movie
Toy Story
The Little Mermaid
Dream Job
Professional Fisherman
Book Store Owner
Dream Vacation
Fishing in Alaska
Back packing Europe
Family Activity
Evening Picnics
Going to the park
Flower / Plant
Sitka Spruce
Ranunculus
Form of Exercise
Hiking
Yoga
Holiday
Thanksgiving
Christmas
Holiday Song
All I Want for Christmas is You
Christmas (Baby Please Come Home)
Holiday Tradition
Christmas Morning Stockings
Christmas Tree Hunting
Ice Cream
Coffee
Ben & Jerry's Half Baked
Leisure Activity
Fishing
Crossword Puzzles
Magazine
In Fisherman
Food & Wine
Memory with a Child
Son's first steps
My son's first word
Memory with Spouse
European vacations
Any road trip
Movie
Interstellar
Love Actually
Movie Munchie
Buncha Crunch
Buncha Crunch
Movie Quote
Oh yes, the past can hurt. But you can either run from it or learn from it.
We must all face the choice between what is right, and what is easy.
Movie Type
Historical Fiction
Romantic Comedy
Musical Group
The Chicks
Leon Bridges
Nursery Rhyme
Hickory Dickory Dock
Itsy Bitsy Spider
Olympic Event
Synchronized Swimming
Diving
Personal Hero
Muhammed Ali
John Lewis
Play
Romeo & Juliet
Roll of Thunder, Hear My Cry
Poet
Edgar Allen Poe
Shel Silverstein
Quality about my Spouse
Considerate
Imagination
Quote
A man who views the world the same at age 50 as he did at 20 has wasted 30 years of his life.
Do the best you can until you know better. Then when you know better, do better.
Restaurant
Popeyes
Pig in a Fur Coat
Sandwich
Cheeseburger
Muffaletta
Shopping Store
Koltes Hardware
Target
Song
Workout - Chance the Rapper
Beyond - Leon Bridges
Sport to Play
Basketball
Volleyball
Sport to Watch
Football
Football
Sports Star
Tiger Woods
Aaron Rogers
Sports Team
Minnesota Vikings
Green Bay Packers
Subject in School
Math
History
Superhero
Wonder Woman
Batman
Thing to Cook
Homemade Pasta
Pizza
Time of Day
Morning
Morning
Tradition
Christmas Tree Hunting
Halloween with family
TV Show
Parks & Recreation
Great British Bake Off
TV Show Character
Ron Swanson
Phil Dunphy
Type of Music
Rap/Hip Hop
Indie
Vacation Spot
Alaska
Door County
Video Game
Sonic the Hedgehog
Two Dots
Get in Touch
Provide more information, so American Adoptions can connect you with this family.
---